March 17
[{(o)}]|[{(o)}]|[{(o)}]|[{(o)}]| [{(o)}]|[{(o)}]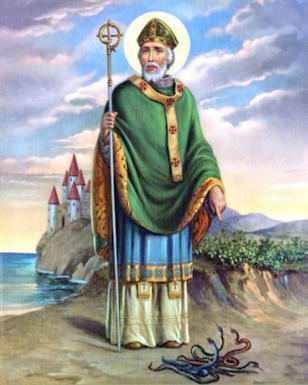 In a notable book on Irish gay history Terrible Queer Creatures Brian Lacey presents some evidence that Saint Patrick may have had a long term intimate relationship with a man:
"St. Patrick himself may have had a relationship tinged with homoeroticism. Tirechan, a late seventh century cleric who wrote about St. Patrick, tells the story of a man Patrick visited and converted to Christianity, who had a son to whom Patrick took a strong liking. Tirechan wrote that "he gave him the name Benignus, because he took Patrick's feet between his hands and would not sleep with his father and mother, but wept unless he would be allowed to sleep with Patrick." Patrick baptized the boy and made him his close lifelong companion, so much so that Benignus succeeded Patrick as bishop of Armagh."
Going backwards in his life, I have seen elsewhere a report* that after his escape from slavery and return to Britain, he supported himself by working for a time as a prostitute - yes, good old Patrick sold sexual favours.
Does this sound far fetched? Not if you consider the historical realities of the time. Patrick's home was in Roman Britain. Throughout the Empire, prostitution was an entirely acceptable way for men or women in desperate circumstances to make a living. Consider also his likely experience as a slave. In both Roman and Greek society, as well as elsewhere, it was assumed that one of the duties of a slave, particularly if young or attractive, was to provide sexual services on demand. Ireland was not under Roman rule, but there is no reason to suppose that the conditions of slavery were notably different. (Lacy shows in his book that in pre-christian Ireland same sex relationships were accepted and respected.)
There is another reason, though why we as queer Catholics should look to Patrick as a role model, regardless of his own sexual history, a reason which goes to the heart of his mission.
In Faith Beyond Resentment, theologian James Alison observes that in the Gospel story of the healing of the man possessed by demons, Jesus instruction to the man after healing was to "Go home," that is, back to the community which had tormented and rejected him, back to his persecutors.
This is what Patrick did. Having escaped from slavery and returned to his original home, he responded to what he saw as a call to return to the country of his captivity, to go back to the land of his tormentors - and convert them.
*In a comment to an earlier posting of this piece, theologian JohnMcNeill has said that the book with this story was How The Irish Saved Civilization, by Thomas Cahill, who claims "Patrick paid for his passage back to Ireland by servicing the sailors on the boat."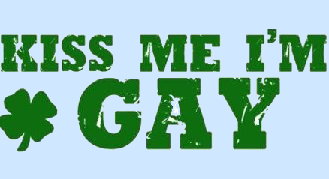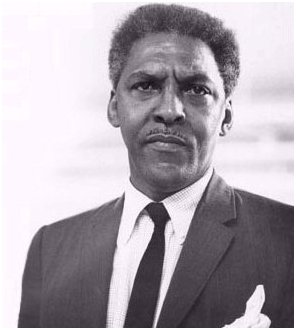 1912 – Bayard Rustin American civil rights activist, born. (d.1987) One of the key African-American civil rights activists of the twentieth century, Bayard Rustin and his legacy have long been obscured because of embarrassment over his homosexuality and early involvement in the Communist Party. Largely behind the scenes in the civil rights movement of the 1960s and earlier, and one of the organizers of the 1963 March on Washington for Jobs and Freedom, it was Bayard Rustin who counseled Martin Luther King, Jr. on the techniques of nonviolent resistance.
Even at a young age, he felt drawn to fighting for social and racial justice. A talented student, athlete, and singer, Rustin excelled in high school. In the early 1930s, he moved to New York City and began taking courses at City College of New York. To support himself, he sang in local clubs. Active in the Young Communist League, Rustin traveled the country, protesting war and fascism and speaking out against racial injustice.
After World War II began, the Communist Party turned away from domestic issues and pressured Rustin to stop his work fighting racial injustice. As a consequence, he left the party and became critical of it. Nevertheless, his early exposure to Marxism influenced much of his work in the American civil rights movement.
In 1941, Rustin began working with A. Philip Randolph, a revered African-American labor leader, and A.J. Muste, the director of the Fellowship of Reconciliation (FOR), a Christian pacifist organization.Rustin worked closely with Randolph to organize the 1941 African-American March on Washington.
Rustin had made no secret of his sexual orientation throughout his young adulthood and early career, but his discretion had made tolerance possible. In 1953, however, a public scandal undermined his authority and hindered his career.
In Pasadena, California, after addressing a group on behalf of FOR, he was discovered by police in a parked car with two other men. He was arrested and charged with lewd conduct and vagrancy. Rustin spent a short time in jail, and word of his arrest quickly became public. He was dismissed from his position with FOR.
After leaving FOR, worked with southern blacks in Montgomery, Alabama, in their boycott of city buses to end segregation in public transportation. He became an associate of Montgomery's dynamic young civil rights leader, Martin Luther King, Jr. Arguably, it was Rustin who most deeply influenced King's understanding and use of nonviolent civil disobedience.
In 1960, as Rustin prepared to help King lead protests outside of the Democractic National Convention, Congressman Adam Clayton Powell pressured King to call off the protest, threatening to accuse Rustin and King of having a homosexual affair. King gave in to Powell, and Rustin resigned from King's staff. He was devastated by Powell's ruthlessness and by what he saw as King's betrayal, though he continued to advise the civil rights leader.
But he quickly re-involved himself in civil rights activism, when he was asked to organize the highly visible 1963 Civil Rights March on Washington. It was at this venue that King gave his famous
"I Have a Dream"
speech.
Although segregationist Senator Strom Thurmond attempted to discredit the 1963 march because it was organized by a "communist, draft dodger, and homosexual," Rustin remained active in the movement.
For much of his career, Rustin lived in New York City's Chelsea neighborhood, in the union-funded Penn South complex, from 1978 with his partner Walter Naegle. He became an advocate on behalf of gay and Lesbian causes in the latter part of his career; however, his sexuality was the reason for attacks from within the civil rights movement as well as from many governmental and other interest groups.
A year before his death in 1987, Rustin said: "Twenty-five, thirty years ago, the barometer of human rights in the United States were black people. That is no longer true. The barometer for judging the character of people in regard to human rights is now those who consider themselves gay, homosexual, or lesbian."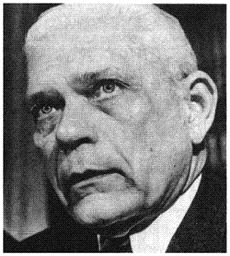 1913 – People around the world know Clay Shaw (d.1974) as the only person ever tried for the assassination of President John F. Kennedy. Most, however, do not know that he was a highly decorated war hero, a prominent New Orleans businessman, a French Quarter preservationist, a valued civic leader, and, from age sixteen, a successful playwright.
He was also a homosexual in a time and a place that viewed homosexuality as abhorrent, immoral, and criminal. In that society, gay people, particularly prominent citizens like Clay Shaw, were compelled to remain closeted and were extremely vulnerable.
When he was five he and his family moved to New Orleans. At Warren Easton High School, Shaw's one-act play "Submerged," which he wrote with a classmate, won a state playwriting contest. Seventy-five years later, it was still being produced by high school drama clubs.
When World War II began, Shaw enlisted as a private in the medical corps. Soon commissioned a 2nd Lieutenant, he was appointed to the staff of Brigadier General Charles O. Thrasher, directing supplies for the million men who crossed the English Channel in the D-Day invasion.
For his role in liberating France from the Nazi occupation, Shaw was awarded the Bronze Star and the Legion of Merit by the United States Army and the Croix de Guerre by the government of France.
Discharged from the Army in 1946, Major Shaw returned to New Orleans. Shaw was hired to launch the International Trade Mart, whose dual objectives were to sell American products abroad and to increase foreign trade into the Port of New Orleans.
At his retirement, the City of New Orleans awarded him its highest honor, the International Order of Merit, in appreciation of his many contributions to the city.
On November 22, 1963, President John F. Kennedy was assassinated in Dallas. President Lyndon B. Johnson appointed a blue-ribbon committee to investigate the assassination and to report its findings to the American people. Headed by Supreme Court Chief Justice Earl Warren, it became known as the Warren Commission. The Commission concluded that Lee Harvey Oswald was the lone assassin, but a large portion of the population felt that they had not presented the whole story.
New Orleans District Attorney Jim Garrison saw in the Kennedy assassination his opportunity for fame. He announced that the Warren Commission had deliberately lied to the American people, purposefully covering up a conspiracy. Garrison proposed variously that the conspiracy was hatched by the C. I. A., the F. B. I., the military-industrial complex, Cuban Communists, and Lyndon Johnson and Texas oil barons.
But Garrison needed a theory that allowed him jurisdiction to prosecute, so he came up with the idea that the conspiracy was planned in New Orleans, and the assassination was a "homosexual thrill killing." He told a journalist, "They had the same motive as Loeb and Leopold when they murdered Bobbie Franks in Chicago."
On March 1, 1967, Jim Garrison arrested Clay Shaw and charged him with conspiring to assassinate President Kennedy. Garrison knew Shaw was gay, but the general public did not, though soon Shaw's homosexuality was exposed. The discreetly gay Shaw was soon described as a sadist as well as a homosexual.
The trial finally began in early 1969. Garrison produced witnesses who swore that they saw Shaw plotting to kill the President. As the trial progressed, however, it became clear these witnesses were nothing more than an odd assortment of crackpots and toadies whose stories were incompatible with each other.
The jury took less than an hour of deliberation to return with a verdict of not guilty. The date was March 1, 1969, exactly two years after Shaw's arrest.
Two days later Garrison re-arrested Shaw, this time charging him with perjury. It took another two years, and the last of Shaw's retirement savings, finally to get the United States Supreme Court to order Garrison to stop persecuting Clay Shaw. By this time Shaw's resources were depleted, and he had to return to work.
The strain of the five-year ordeal took its toll on Shaw's health. He died of lung cancer on August 14, 1974. He was 61 years old.
The experience of Shaw is a telling reminder of the vulnerability of closeted gay men and lesbians in the pre-Stonewall era. Precisely because of his homosexuality, Shaw made an inviting target for the machinations of a ruthless politician.


Added 2022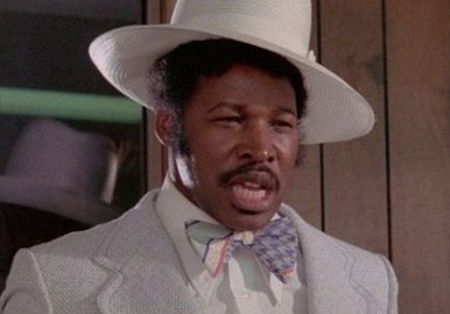 1927 – Rudolph Frank Moore, known as Rudy Ray Moore, was an American comedian, singer, actor, and film producer.(d.2008) He created the character Dolemite, the pimp from the 1975 film Dolemite and its sequels, The Human Tornado and The Return of Dolemite. The persona was developed during his early comedy records. The recordings often featured Moore delivering profanity-filled rhyming poetry, which later earned Moore the nickname "the Godfather of Rap." Actor and comedian Eddie Murphy portrayed Moore in the 2019 film Dolemite Is My Name.
Moore was born and raised in Fort Smith, Arkansas, and eventually moved to Akron, Ohio, and then Milwaukee, Wisconsin. In Milwaukee, he preached in churches and worked as a nightclub dancer. He returned to Akron, working in clubs as a singer, dancer, and comedian, often appearing in character as Prince DuMarr. He joined the US Army and served in an entertainment unit in Germany, where he was nicknamed the Harlem Hillbilly for singing country songs in an R&B style. He developed an interest in comedy in the Army after expanding on a singing performance for other servicemen.
After his honorable discharge he lived in Seattle, Washington and then Los Angeles, where he continued to work in clubs and was discovered by record producer Dootsie Williams. He recorded rhythm and blues songs between 1955 and 1962, and released his first comedy albums, Below the Belt (1959), The Beatnik Scene (1962), and A Comedian Is Born (1964).
By his own account, he was working at the world famous Dolphin's of Hollywood record store in Los Angeles, California in 1970 when he began hearing obscene stories of "Dolemite" recounted by a local man named Rico. Moore recorded a number of street poets, including Big Brown who, before he moved to Los Angeles, had been an influence on Bob Dylan, among other artists, while living in Greenwich Village. (Dylan said Brown's poetry was the best poetry he had ever heard.) In 1973, Moore produced Brown's album, The First Man of Poetry, Big Brown: Between Heaven and Hell.
According to Moore, there was a wino named Rico, and Moore heard him on the street corner doing all these raps and rhymes:
Rico, you do "Dolemite", I'm gonna give you some money for soup. He did "Dolemite" in the middle of the floor in the store I was working and the people just rolled. So I thought then, he's not a professional; I'm a professional comedian. What if I did "Dolemite"? Sure enough, I invited him to my house, give him a little reefer and some wine. He put "Dolemite" on tape, I recorded it, the rest is history.
Moore began recording the stories, and assumed the role of "Dolemite" in his club act and on recordings. In 1970–71 he recorded three albums of material,
Eat Out More Often, This Pussy Belongs To Me
, and
The Dirty Dozens
, where
"with jazz and R&B musicians playing in the background, [Moore] would recite raunchy, sexually explicit rhymes that often had to do with pimps, prostitutes, players, and hustlers."
Moore spent most of his earnings from the records to finance the movie Dolemite, which appeared in 1975 and has been described as "one of the great blaxploitation movies" of the 1970s. The character was "the ultimate ghetto hero: a bad dude, profane, skilled at kung-fu, dressed to kill and hell-bent on protecting the community from evil menaces. He was a pimp with a kung-fu-fighting clique of prostitutes and he was known for his sexual prowess."
Moore never married. His long-time manager, Donald Randall, said in 2012 that Moore had both female and male lovers. Entertainer Stanton Z. LaVey, a friend of Moore's, said in 2019 that Moore was "very much bisexual, if not gay", and that his Dolemite persona helped cover it up.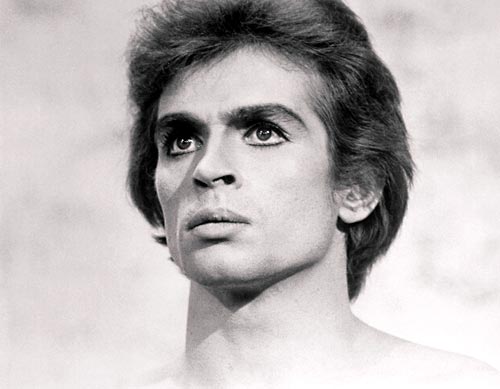 1938 – Rudolph Nureyev, Russian-born dancer and choreographer (d.1993); Nureyev became the most famous male dancer in the West before he was 30 — and the most publicized. His influence on the world of ballet changed the perception of male dancers; in his own productions of the classics the male roles received much more choreography. Another important influence was his crossing the borders between classical ballet and modern dance by performing both. Today it is normal for dancers to receive training in both styles, but Nureyev was originator, and the practice was much criticized in his day.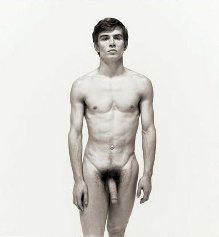 Nureyev by Richard Avedon
(Click for larger)
Famously well-endowed, his sexual life was the stuff of legend - the gay playboy of the western world. But he also enjoyed several long-term relationships - he spent the early 60s involved with an older Danish dancer named Eric Bruhn (1928-1986) but their relationship had suffered from something of a 'Star Is Born' nature as Nureyev's career rocketed and Bruhn became an alcoholic. In the 1970s, he had a long relationship with Wallace Potts, a director and archivist; and in 1978 he met a young dancer named Robert Tracy, who moved into his New York apartment and stayed for fourteen years until he was evicted, complaining that he had been treated `like a lackey'.
That he partied everywhere and was photographed partying everywhere was as clever a manipulation of the press as Diaghelev's successful attempts to get the public to focus on Nijinsky's considerable crotch. "We want Rudy," the fans screamed, "especially in the nudi!" It was all part of the show. So when Dave Kopay, an athlete of a different sort, casually mentioned in his best-selling autobiography that Nureyev visited Gay bars, no one particularly cared. The Celebrity Register had already printed the peculiar warning of an English friend: "I told Rudy he can be as naughty as he likes, but if he isn't more careful, they're going to find him... some morning in an alley in Soho, his head laid open with a lorry driver's spanner."
When HIV-AIDS appeared in France in about 1982, Nureyev took little notice. For several years he simply denied that anything was wrong with his health: when, about 1990, he became undeniably ill, he is said to have attributed these to other ailments. He tried several experimental treatments but they did not stop his deteriorating health. Towards the end of his life, as dancing became more and more agonizing, he resigned himself to small non-dancing roles. At the urging of Fonteyn, he had a short but successful conducting career, which was cut short due to health problems.
Eventually, he had to face the reality that he was dying and he won the admiration of many of his detractors by his courage during this period. The loss of his looks pained him, but he continued to struggle through public appearances. At his last appearance, a 1992 production of La Bayadere at the Palais Garnier, Nureyev received an emotional standing ovation. The French Culture Minister, Jack Lang, presented him with France's highest cultural award, the Commandeur de l'Ordre des Arts et des Lettres. He died in Paris a few months later, aged 54.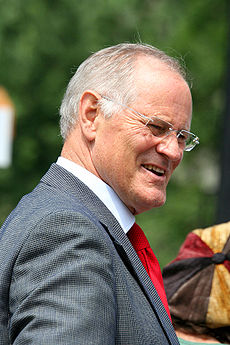 1939 – Bill Graham PC QC is a former Canadian politician, who served as Minister of Foreign Affairs, Minister of National Defence, and Leader of the Opposition and interim Leader of the Liberal Party of Canada.
While his attention as an MP was directed largely to foreign affairs, in domestic politics he strongly promoted same-sex rights. This issue was of considerable importance to his riding, which contains Canada's largest gay neighbourhood. He supported same-sex pensions and the admission to Canada of gay refugees facing persecution for their sexual identity, and was an early proponent of legal recognition of same-sex marriage. He was voted Toronto's best MP several times by the readers of the city's 'Now' Magazine, and in 2007 was the recipient of Pride Toronto's lifetime achievement award.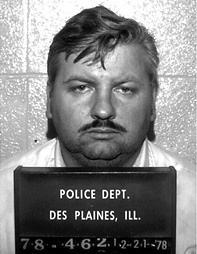 1942 – John Wayne Gacy, Jr. (d.1994) was an American serial killer and rapist, also known as the Killer Clown, who was convicted of the sexual assault and murder of a minimum of 33 teenage boys and young men in a series of killings committed between 1972 and 1978 in Chicago, Illinois.
All of Gacy's known murders were committed inside his Norwood Park Township home; his victims would typically be lured to this address by force or deception and all but one victim were murdered by either asphyxiation or strangulation with a tourniquet (his first victim was stabbed to death). Gacy buried 26 of his victims in the crawl space of his home; three further victims were buried elsewhere on his property, while the bodies of his last four known victims were discarded in the Des Plaines River.
Convicted of 33 murders, Gacy was sentenced to death for 12 of these killings on March 13, 1980. He spent 14 years on death row before he was executed by lethal injection at Stateville Correctional Center on May 10, 1994.
Gacy became known as the "Killer Clown" due to his charitable services at fundraising events, parades and children's parties where he would dress as "Pogo the Clown", a character he devised himself.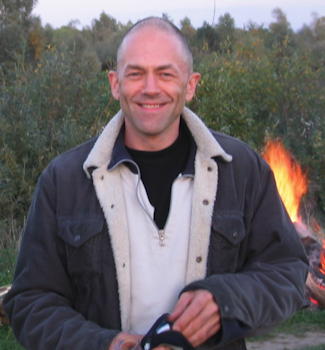 1957 – Today is the birthday of gay British director Richard Kwietniowski. The son of a Polish-born violinist, Kwietniowski was born and raised in England but felt very much of an outsider, in part because of his homosexuality. (He also jokes in interviews that he was often teased in school because he doesn't know how to play cricket).
After studying film at the university, he began his career by making experimental shorts. His first, "Alfalfa" (1987), was a nine minute riff on language, offering an alternative alphabet keyed to gay slang (e.g., C is for Clone), and received attention at the 1988 Berlin Film Festival. Kwietniowski followed with "The Ballad of Reading Gaol" (1988), featuring Quentin Crisp in a modern-day rendering of Oscar Wilde's courtroom speech about "the love that dare not speak its name" and "Flames of Passion" (1989), a gay twist on David Lean's 1945 "Brief Encounter", which received much festival exposure. Other short films include "Proust's Favorite Fantasy" and "The Cost of Love" (both 1991) and the 22-minute "Actions Speak Louder Than Words" (1992), which explores the confluence of the gay and hearing-impaired communities.
Since reading Gilbert Adair's novel "Love and Death on Long Island", which echoes Thomas Mann's classic "Death in Venice", Kwietniowski had wanted to make a film based on the book. He wrote the screenplay adaptation of the first-person story about a reclusive British author who becomes obsessed with an American film star and teen heartthrob, and then spent over 18 months trying to find backing for the project. Companies in Italy, Canada and the UK put up the money and the director was able to land the two actors he wanted for the leads, John Hurt and Jason Priestley, both of whom delivered strong performances under his guidance. The modest, quirky comedy earned generally positive notices and grossed over $2.5 million at the US box-office.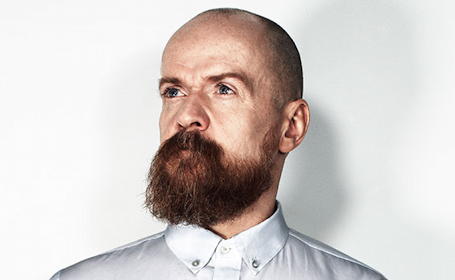 1961 – Alexander Bard, born in Motala, Sweden, is a Swedish artist, music producer and philosopher.
Bard began his musical career in 1982 with the single "Life in a Goldfish Bowl" released under the name Baard, a synth-punk fusion project he had formed together with two female striptease dancers.
He has since claimed that he spent the Baard years living as a male prostitute in Amsterdam.
Bard later had some minor success as Barbie, which saw Bard in drag singing dance-oriented pop. After abandoning work on a second Barbie album, he formed Army Of Lovers with two of Barbie's entourage, Jean-Pierre Barda and La Camilla. Army Of Lovers had over 20 Pan-European hits, the biggest being "Crucified", "Obsession" and "Sexual Revolution", while their presence in the US and the UK was limited to repeated club chart successes. They released five studio albums, made over 20 high-camp music videos, and became phenomenally successful across Eastern Europe, before Bard disbanded the group in 1996.
Army Of Lovers have later earned a widespread iconic status in the gay culture, often referred to as a perfect example of the postmodern take on the ideals of camp.
Bard is a self-proclaimed bisexual libertine

1968 – Two drag queens known as "The Princess" and "The Duchess" held a St. Patrick's Day party at Griffith Park, a popular cruising spot and a frequent target of police activity in Los Angeles. More than 200 gay men socialized through the day to protest entrapmentand harassment by the LAPD.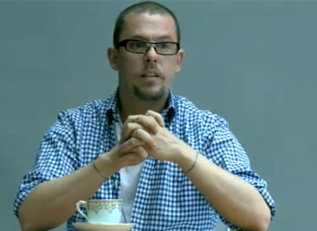 1969 – Alexander McQueen, British fashion designer, born (d.2010). Born in the East End of London, the son of a taxi driver, McQueen started making dresses for his three sisters at a young age and announced his intention of becoming a fashion designer. McQueen left school at 16, landing himself an apprenticeship with Savile Row tailors Anderson and Shepherd, then working for Gieves & Hawkes and the famous theatrical costumiers Angels and Bermans.
Alexander McQueen's early runway collections developed his reputation for controversy and shock tactics (earning the title "enfant terrible" and "the hooligan of English fashion"), with trousers aptly named "bumsters", and a collection entitled "Highland Rape". It has also been claimed that he was on welfare and that he needed to change his name for his first show so that he could continue to receive benefits.
Some of Alexander McQueen's accomplishments include having been one of the youngest designers to achieve the title "British Designer of the Year", which he won three times between 1996 and 2003. He was also awarded the CBE, as well as being named International Designer of the Year at the Council of Fashion Designer Awards.
December 2000 saw a new partnership for McQueen with Gucci Group acquiring 51% of the company, and McQueen serving as Creative Director. Plans for expansion have included the opening of stores in London, Milan, and New York, and the launch of his perfumes Kingdom. January 2006 heralded the birth of McQ - Alexander McQueen - a denim based ready-to-wear line (womenswear, menswear and accessories).
In summer 2000 McQueen married his twenty-four-year-old lover George Forsyth, a documentary filmmaker. The ceremony, which took place in Ibiza on a yacht owned by a friend of supermodel Kate Moss (who was also bridesmaid), was covered by the press in much the same way as any other celebrity wedding. The relationship however did not last.
Alexander McQueen was found dead at his London home on 11 February 2010. McQueen hanged himself after taking a mix of cocaine, tranquillisers and sleeping pills. He was just 40 and days away from presenting a new collection in Paris.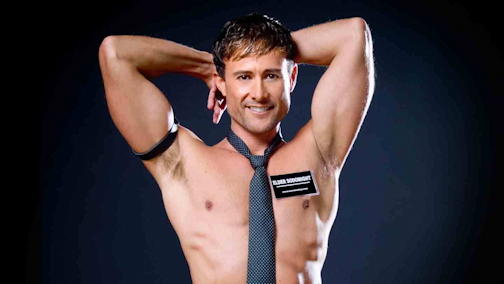 1970 – Steven Fales is a classically trained playwright and actor who has gained broad recognition in both the theatre world gay community and the LDS community for his award-winning one-man play, Confessions of a Mormon Boy.
The first reading of Confessions was at the Sunstone Symposium in Salt Lake City in 2001. He has performed the play off-Broadway (under director Jack Hofsiss) and across the United States and internationally at the Edinburgh Festival Fringe and London's West End. He uses his experiences to help others to reclaim spirituality and his work is his contribution to helping end spiritual abuse and violence in churches, mosques and synagogues. The book 'Confessions of a Mormon Boy: Behind the Scenes of the Off-Broadway Hit' was a Lambda Literary Award Finalist. Before becoming a solo artist he performed in Shakespeare and musicals in regional theatres across America.
'Confessions of a Mormon Boy' is Part One in 'The Mormon Boy Trilogy.' Part Two and Three are called 'Missionary Position' and 'Prodigal Dad.' Mormon-American Princess is his cabaret act and deals with the subject of narcissism. It premiered in San Francisco and has played Joe's Pub, New York City. Other solo shows include 'Conversations with Heavenly Mother: An Uncommon Diva', 'Joseph III', 'CULT!', and 'When All Else Fales.' He is a leader in the solo performance genre and is the founder of the Solo Performance Alliance.
Fales was born in Provo, Utah and raised in California and later Las Vegas, Nevada. He first trained at the Boston Conservatory on scholarship and after serving a two-year mission for the LDS Church in Portugal transferred to Brigham Young University where he received his BFA in musical theatre.
"Mormon Boy" chronicles Fales' heartbreaking journey from being a devoted, sixth-generation Mormon and father of two to coming out as gay and being excommunicated from his church.
He lives in Salt Lake City with his two children where he exports his work from the Rocky Mountains to Los Angeles, New York, and London. He is the former son-in-law of celebrated Mormon writer Carol Lynn Pearson and former husband of actor/writer/producer Emily Pearson.
Below he performs his song "Mormon Boy":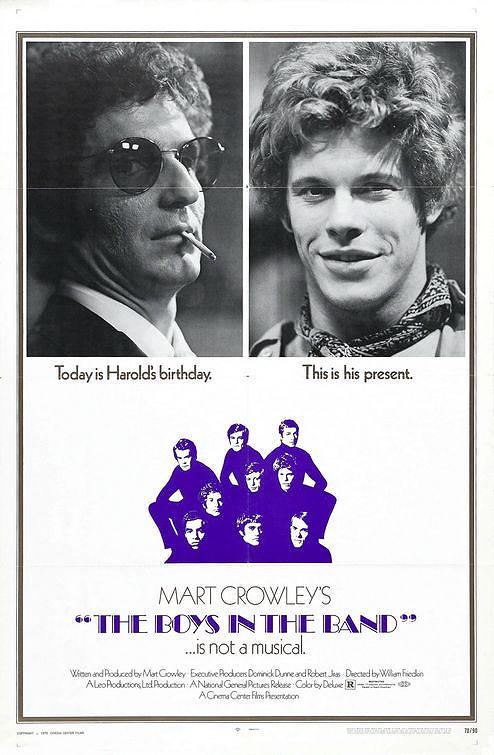 1970 – On this date the film-adaptation of Mart Crowley 's groundbreaking gay play, The Boys In The Band, premiered in New York City. 40 years later, a new documentary, Making The Boys about the making of this play and Mart Crowley's career opened in NYC.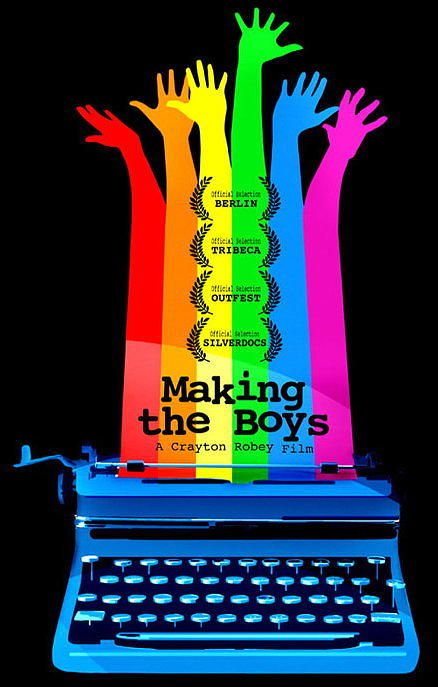 "Making The Boys" is a new documentary about the history surrounding the groundbreaking play:The Boys in the Band. On the eve of the 40th anniversary of the Gay Rights Movement, the film explores the drama, struggle and enduring legacy of the first-ever gay play and subsequent Hollywood movie to successfully reach a mainstream audience.
Written by Mart Crowley, The Boys in the Band ran for over 1,000 performances off-Broadway and was later made into a feature film. It was one of the first pieces of popular entertainment that centered on a group of gay characters. Set in a New York apartment, The Boys in the Band is about a group of gay men getting together for a birthday party. The dialogue is biting and acerbic, and doesn't shy away from presenting characters that fall into stereotypes.
The most interesting thing about "Making The Boys" is that it isn't afraid to confront the controversy that has surrounded the play since its first performance in 1968. One of the subjects interviewed is the playwright Edward Albee, and he doesn't have that many positive things at all to say about the show. As the gay right movement built momentum during the 1970s, many began to resent negative portrayal of gays in the play and subsequent movie. Beloved by some for breaking new ground, and condemned by others for reinforcing gay stereotypes, The Boys in the Band sparked heated controversy that still exists four decades later.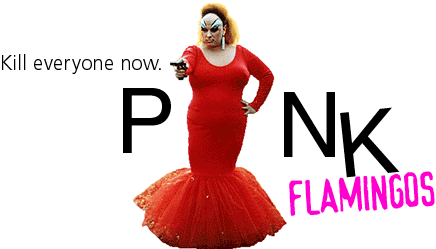 1972 – On this date John Waters' Pink Flamingoes was released. A star is born...Divine!


Gately (R) with Andrew Cowles
1976 – Stephen Gately (d.2009) first found fame as second lead vocalist with Irish vocal group Boyzone, who in the late 1990s were the most successful boyband in the UK, bridging the gap between Take That & Westlife.
Enjoying a string of number 1 singles and albums and successful tours, they were at the height of their fame when, in 1999, Stephen discovered that a national newspaper was planning to out him. He made the decision to tell his own story first and went public in The Sun newspaper - a brave choice in the, even now, surprisingly closeted world of pop music. Already out to friends, family and the other members of Boyzone, the fans attitude to their idol remained unchanged.
Stephen Gately had a short and relatively successful career as a solo artist, but being solo after Boyzone left him depressed and missing his bandmates. He eventually moved more succesfully into musical theatre, his roles including Joseph in Joseph & the Amazing Technicolour Dreamcoat and the child-catcher in Chitty Chitty Bang Bang in London's West End.
At the time of his tabloid coming out Stephen Gately revealed that in 1998 he had started a relationship with Eloy de Jong, who had been in the Dutch boy band Caught in the Act. Stephen and Eloy split up in 2001, however.
After remaining single for a while, Stephen then started dating internet businessman Andrew Cowles, who had been introduced to him by Elton John and David Furnish.
Having only been dating each other for a matter of months, Stephen and Andrew held a commitment ceremony in a wedding chapel whilst on holiday in Las Vegas in 2003. On 19 March 2006 Stephen entered into a civil partnership with Andrew in a ceremony in London.
In 2007 after months of stories and rumours it was finally confirmed that Boyzone were to reform with the original lineup, making their debut reappearance for the BBC's Children In Need in November 2007. In 2008 the reformed Boyzone released a cover version of Tom Baxter's song Better, the video for which broke new ground by showing Gately with another man rather than the female models his straight bandmates apeared with, becoming probably the first mainstream pop video by a boyband to reflect the true sexuality of its members.
In October 2009 Stephen Gately was in Mallorca with husband Andrew, where they owned a holiday apartment. After going out for drinks on Saturday, 10 October the pair returned to their apartment with a man they had met in a club. Eventually Gately was left to sleep in the living room and was discovered in the early hours of the morning by their guest not moving and seated strangely; he immediately alerted Andrew Cowles that something was wrong. Stephen Gately was dead. His completely unexpected death at the age of 33 - and as his career with Boyzone was flourishing once again - came as a huge shock as the news quickly emerged.
A post mortem examination in Spain established that Gately died of natural causes.

1977 – Two years after having repealed its state sodomy laws, Arkansas's state legislature recriminalizes same sex acts between consenting adults. The new law, approved two years after Arkansas had repealed its anti-sodomy laws, is the first of a series of setbacks for gay and lesbian civil rights that evidence the rise of a conservative backlash in the US.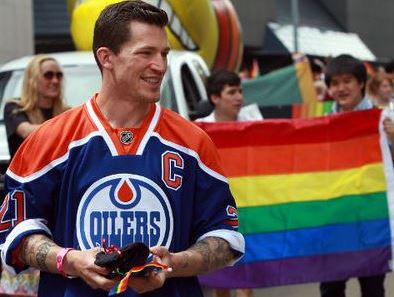 1979 – Andrew Ference is a Canadian professional ice hockey defenceman and an alternate captain for the Edmonton Oilers of the National Hockey League (NHL). Ference started in the NHL during the 1999–2000 season and has played for the Pittsburgh Penguins, Calgary Flames and Boston Bruins. In 2011, Ference helped the Bruins to their 6th Stanley Cup Championship. Ference was born in Edmonton, Alberta, but grew up in Sherwood Park, Alberta.
In 2014 Andrew Ference made history by becoming the first professional hockey player in Edmonton to march in the city's 34th annual Pride Parade in support of the LGBT community. Ference told the Edmonton Journal the decision was "kind of a no-brainer," adding:
Making sure that [LGBT] youth know they have allies at the pro level, or whether it's a teammate who might be thinking about coming out, or whatever it is, we want to make sure that it's an accepting environment for everyone. I know most of my teammates and guys around the league line up with the same kind of belief.
Ference is also a spokesperson for Pride Tape, a new campaign encouraging LGBT hockey players to "stay on the ice." Pride Tape is basically rainbow-colored strips that hockey players can decorate their sticks with. The campaign is intended for LGBT athletes and allies alike to show their support.
"[It's] a badge of support to LGBT youth, to say 'you're welcome in our sporting communities,'" Kris Wells, director of the Institute for the Sexual Minority Studies and Services at the University of Alabama, recently told CBC. "This is a way to signal you're an ally without having to actually say anything."
Adds Ference, "Some kids just stop playing the game they love, just because they're gay. Let's show EVERY player they're welcome on the ice."
The Pride Tape campaign's Kickstarter page has garnered over 1100 backers, totaling over $76,000 to date. The initial goal was to get $39,386 in order to manufacture and distribute 10,000 rolls of tape.
If you'd like to contibute, seach for Pride Tape on Kickstarter.

1987 – The White House reveals that President Reagan has undergone AIDS testing out of fear that he may have contracted the disease during blood transfusions after his 1981 assassination attempt.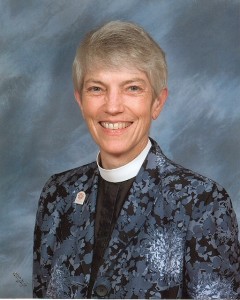 2010 – On this date the New York Times reported that a majority of bishops and dioceses of the Episcopal Church had approved the election of the church's second openly Gay bishop, The Rev. Mary D. Glasspool. Bishop Glasspool, was to be consecrated as one of two new assistant bishops, known as suffragan bishops, in Los Angeles on May 15.
Both elected suffragan bishops are women — the first ever to serve in the diocese. Both were elected at a convention of the diocese in December, but according to church rules had to win the approval of a majority of the bishops and standing committees (made up of clergy and laypeople) of the church's 110 dioceses. Bishop Glasspool's confirmation was never certain. Bishop Glasspool, who has been serving in Maryland as an adviser to the bishops for nine years, said in an interview: "I feel overjoyed. I feel relieved. I'm breathing again."
She and her partner, Becki Sander, a postgraduate student in social work, have been together for 22 years.

MARCH 18 →
[{(o)}]|[{(o)}]|[{(o)}]|[{(o)}]| [{(o)}]|[{(o)}]