May 14
[{(o)}]|[{(o)}]|[{(o)}]|[{(o)}]| [{(o)}]|[{(o)}]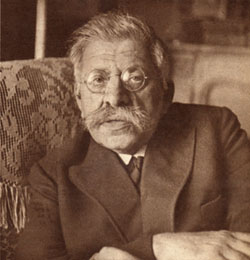 1868 – The German physician, sexologist, and gay rights advocate Magnus Hirschfeld was both born and died on this day (1868-1935). Known as "the Einstein of Sex" he is credited with developing the theory of a third, "intermediate sex" between men and women. In 1897, also on this date, Hirschfeld founded the Scientific-Humanitarian Committee (WhK) - see below - which gathered over 5000 signatures from prominent Germans for a petition to overturn Paragraph 175, the section of the German penal code that criminalized homosexuality.
In 1921 He organized the First Congress for Sexual Reform, which led to the formation of the World League for Sexual Reform.
Hirschfeld co-wrote and acted in the 1919 film "Anders als die Andern" ("Different From the Others"), which featured the first homosexual character ever written for cinema. It was released a few years ago on DVD and still offers a fascinating view from the time.
He also founded the Institute for Sexual Research which featured an immense library on sex and provided educational services and medical consultations. The writers Christopher Isherwood and W.H. Auden both visited the institute while in Germany.
The word "transsexual" was coined by Dr. Hirschfeld to describe the phenomenon that he argued was a natural extension of human sexuality. His philosophy centered on the contention that there was a third sex, called the Uranian, which was neither male nor female, but a combination of both that was manifested in homosexuality, which was not to be considered an impure deviation, or even as an illness, but as a natural and phenomenal component of human nature.
For his work, the Nazis targeted Dr. Hirschfeld as an example of Jewish influence infecting the purity of the German people, luring the Arian race into impure and destructive perversity. He was ultimately driven into exile and burned in effigy as an emblem of evil. The slogan with which he began his speeches, "Uranians of the World, Unite!" was not to be realized until our own time.
When the Nazis took power, one of their first actions was to destroy the Institute and burn the library. At that time Hirschfeld was away from Germany on a speaking tour. He died in Nice on his 67th birthday in 1935, while in exile from his native Germany in Nice, France.
"Soon the day will come when science will win victory over error, justice a victory over injustice, and human love a victory over human hatred and ignorance." - Magnus Hirshfeld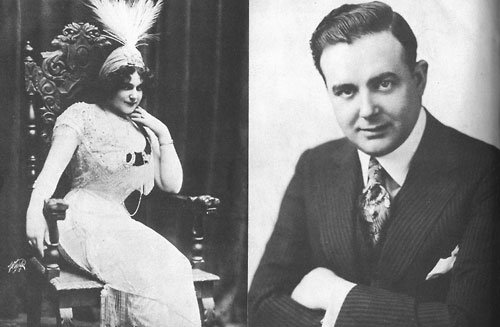 1883 – On this date America's foremost female impersonator was born as Julian Eltinge in Newtonville, Massachusetts (d.1941). Eltinge was a stage and silent film star with few realizing he was actually a man.
After appearing in the Boston Cadets Revue at the age of ten in feminine garb, Eltinge made his first appearance on Broadway in 1904 in the musical comedy "Mr. Wix of Wickham" which opened in 1904 at the Bijou Theatre in New York City. The show included music by Jerome Kern among others.
Eltinge did not present a caricature of women but presented the illusion of actually being a woman. He toured simply as "Eltinge" which left his sex unknown and his act included singing and dancing in a variety of female roles. At the conclusion of his performances, he would remove his wig, revealing his true nature to the surprise of the often unknowing audience.
As Eltinge's star began to rise, he toured Europe and the United States even giving a command performance before King Edward VII.
Eltinge appeared in a series of musical comedies written specifically for his talents starting in 1910 with "The Fascinating Widow," and returned to vaudeville in 1918. Eltinge's name became known worldwide, and women were so enthralled by his performances that he established the Eltinge Magazine which advised women on beauty, fashion, and home tips.
In 1917 he appeared in his first feature film, "The Countess Charming." This would lead to other films including 1918's "The Isle of Love" with Rudolph Valentino. He was considered one of the highest paid actors on the American stage but with the arrival of the Great Depression and the death of vaudeville, Eltinge's star began to fade. He continued his show in nightclubs but found little success, he died in 1941 following a show at a New York nightclub.
The EltingeTheatre named for him is still standing on 42nd Street, or at least the facade is. If you go into the Multiplex on the south side of the building, there is a fresco on the ceiling, which is just about all that remains of his theatre.
In Buster Keaton's comedy, Seven Chances, Keaton's character is expected to find a bride by the end of the day or lose his inheritance. At one point, he goes into the stage door of the Eltinge Theatre and comes out having had his face slapped. Few modern audiences realize that Keaton has just proposed to a drag queen. Audiences of the day, however, probably got the joke.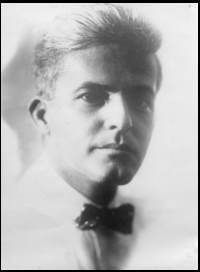 1885 – William Alexander Percy (d.1954), was a lawyer, planter, and poet from Greenville, Mississippi. His autobiography Lanterns on the Levee (1941) became a bestseller. His father LeRoy Percy was the last United States Senator from Mississippi elected by the legislature. In a largely Protestant state, the younger Percy championed the Roman Catholicism of his French mother.
During World War I, Percy joined the Commission for Relief in Belgium in November 1916. He served in Belgium as a delegate until the withdrawal of American personnel upon the U.S. declaration of war in April 1917. He served in the US Army in World War I, earning the rank of Captain and the Croix de Guerre
Percy's family was plagued with suicides, including his first cousin LeRoy Pratt Percy and possibly his wife Phinizy, who died in an auto accident. William adopted his cousin's children, Walker, LeRoy (Roy) and Phinizy (Phin) Percy, after they were orphaned.
Percy was also an active homosexual who trysted with countless men while on his global travels, according to a new biography. The evidence is somewhat speculative; Walker Percy and his brother—who were both enormously grateful for Will Percy's rescue of them after the apparent suicides of both parents—always denied that their adoptive father was gay. And author Benjamin Wise admits that the direct documentation is slim.
Still, the evidence is persuasive, if spotty. Percy, who never married, shared a summer house for many years with his Sewanee professor, mentor, and lifelong companion of sorts. That professor, and other influences from late-19th-century literature, romanticized classical homoeroticism. So Percy, while at Sewanee, abandoned his once-ardent Catholicism to become a "freethinker," both sexually and religiously. (There is also a surviving diary from his young manhood recording an encounter with a male traveler in Greenville.)
Percy's most well-known work is his memoir, Lanterns on the Levee: Recollections of a Planter's Son . His other works include the text of "They Cast Their Nets in Galilee," which is included in the Episcopal Hymnal (1982) (Hymn 661), and the Collected Poems (1943). One of his pieces was published under the name A.W. Percy in Men and Boys, an anonymous anthology of Uranian poetry (New York, 1934).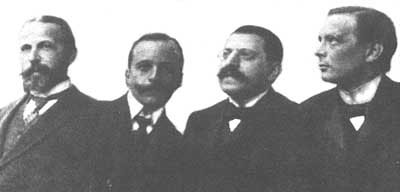 1897 – The Scientific-Humanitarian Committee (Wissenschaftlich-humanitäres Komitee, WhK) was founded in Berlin on the 14th or 15th of May, 1897, to campaign for social recognition of homosexual and transgender men and women, and against their legal persecution. It was the first such organization in history. It produced the Jahrbuch für sexuelle Zwischenstufen (Yearbook for Intermediate Sexual Types). This, as well as reporting the committee's activities, carried articles of scientific, polemical and literary natures. It was publish regularly from 1899 to 1923 (sometimes even quarterly) and more sporadically until 1933.
The initial focus of the WhK was Paragraph 175 of the Imperial Penal Code, which criminalized "coitus-like" acts between males — the WhK assisted defendants in criminal trials, conducted public lectures, and gathered signatures on a petition for the repeal of the law. Signatories included Albert Einstein, Hermann Hesse, Thomas Mann, Rainer Maria Rilke, and Leo Tolstoy. Petitions were submitted to parliament, in 1898, 1922 and 1925, but failed to gain the support of the parliament, and the law continued to criminalize all male-male sexual acts until 1969 and wasn't entirely removed until 1994.
Original members of the WhK included physician Magnus Hirschfeld, publisher Max Spohr, lawyer Eduard Oberg and writer Max von Bülow. Adolf Brand, Benedict Friedländer, and Kurt Hiller also joined the organization. In 1929, Hiller took over as chairman of the group from Hirschfeld. At its peak, the WhK had about 500 members and branches in approximately 25 cities in Germany, Austria and the Netherlands. The committee was dissolved in 1933 when the Nazis destroyed the Institut für Sexualwissenschaft in Berlin where the WhK was based.

1915 – Pennsylvania excludes sodomy from the list of crimes for which the defendant is entitled to a preliminary hearing.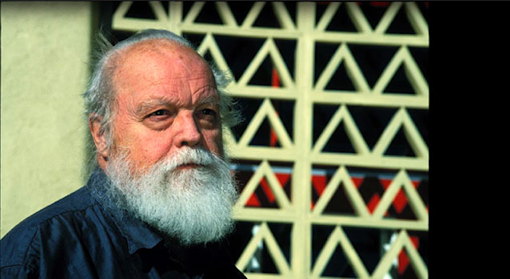 1917 – Born: American composer Lou Harrison (d.2003). He is particularly well known for his use of instruments from the East, especially the Javanese gamelan, and for his melodic and lyrical musical style, despite the fact that he studied composition in the atonal musical style of Arnold Schoenberg.
One of America's most original and articulate composers, Harrison explored a number of interests, including puppetry, Esperanto, tuning systems, the construction of musical instruments, and dance. He was also actively involved in political causes, especially pacifism and gay rights.
He was born in Portland, Oregon, on May 14, 1917, but his family moved to the San Francisco Bay area when he was a child, and he lived most of his life on the West Coast of the United States. As a child he was exposed to a wide range of music. He studied with Henry Cowell and quickly became fascinated with melody and its powers, particularly in the music of the Orient. He also developed an interest in the works of American composer Charles Ives, some of whose musical manuscripts he later edited.
Among Harrison's early compostions is a large body of percussion music that reveals Western, Asian, African, and Latin American rhythmic influences. As a young man, Harrison also worked closely with John Cage, with whom he wrote Double Music (1941) for four percussionists, and studied in Los Angeles with Arnold Schoenberg.
Harrison wrote the chamber opera Rapunzel (1951), as well as Seven Pastorales (1951) and Strict Songs (1955). This latter group of songs was inspired by the music of the Navajo Indians and indicated his continuing interest in native folk cultures of the Americas.
By 1967 he had found his life's partner, William Colvig. Although he was not a composer, Colvig shared Harrison's passion for music. They collaborated on the construction of a number of instruments, including two American gamelan, one at San Jose State University, the other at Mills College. (A gamelan is a musical ensemble of instruments from Indonesia). Colvig's death in 2000 marked the end of a remarkable and productive relationship.
In 1971, Harrison wrote an opera, Young Caesar, which relies on a group of Oriental instruments. The work deals with both homosexuality and the confrontations of East and West. For the gamelan and other instruments, Harrison wrote one of his most famous compositions, La Koro Sutra (1972). He has written three dozen original works for the gamelan, often accompanied by Western instruments.
For many years, Harrison was involved in the movement for gay rights. He also worked on behalf of the ecological movement and the cause of world peace. Harrison died on February 2, 2003 in Lafayette, Indiana. He was en route to a festival of his music at Ohio State University in Columbus, Ohio.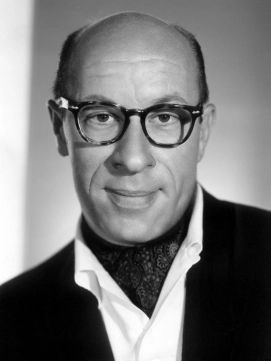 1921 – Richard Deacon (d.1984) was an American television and motion picture actor, best known for playing supporting roles in television shows such as The Dick Van Dyke Show, Leave It To Beaver, and The Jack Benny Program along with minor roles in films such as Invasion of the Body Snatchers (1956) and Alfred Hitchcock's The Birds.
His best-known roles are milksop Mel Cooley (producer of The Alan Brady Show) on CBS's The Dick Van Dyke Show (1961–1966) and Fred Rutherford on Leave It to Beaver (1957–1963).
Although he was born in Philadelphia, he and his family later moved to Binghamton, New York, living on the west side of that city. He attended West Junior High and Binghamton Central High School, where he met fellow Binghamton resident Rod Serling.
During World War II, Deacon served in the United States Army medical corps. In 1946, upon completion of his service, he returned to Binghamton where he resumed living with his parents. He worked in occupations such as laboratory technician and intern at Binghamton General Hospital] He later attended Ithaca College, first as a medical student, but later developed an interest in acting, engaging in some nighttime radio announcing.
Deacon was a gourmet chef in addition to working as an actor. In the 1970s and 1980s, he wrote a series of cookbooks and hosted a Canadian television series on microwave oven cooking.
While not widely known during Deacon's lifetime, he was a charitable man. At his memorial service, a number of people previously unknown to Deacon's friends and colleagues spoke of how Deacon had provided for needy people and charitable organizations during his life.
Deacon never married. According to academic writers David L. Smith and Sean Griffin, Deacon was gay, and was among "a number of actors and actresses who were closeted homosexuals" working in Hollywood and often employed in Disney films. Richard always said revealing his sexuality would kill his career. Given Disney's track record in that time, there is little doubt he was correct. His obituary, published in The New York Times, listed only his father, a nephew and niece as survivors.
Deacon died of cardiovascular disease on August 8, 1984, at age 63.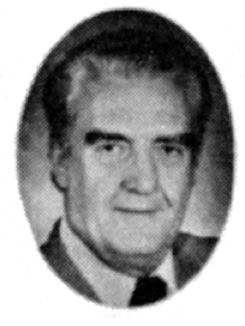 1922 – William Arnold Peters. born in Uno Park Ontario, (d.1996) was a Canadian politician of the Co-operative Commonwealth Federation (CCF) and later the New Democratic Party (NDP). For both parties, he represented the constituency of Timiskaming in northeastern Ontario in the Canadian lower house and acted as chairman of the local party.
Peters grew up on a farm before working in a gold mine. He took part in the Second World War as a soldier in the Royal Canadian Air Force and began his political career after his return to civilian life, in which he was initially active as a union official.
After Peters first ran for the CCF in Timmins for the Canadian lower house in 1953 and was defeated there by Karl Eyre of the Liberal Party, he was able to win the mandate for his party in the constituency of Timiskaming in the elections in 1957 and 1958. In his faction, he rose quickly in the hierarchy and began working as a whip for the CCF faction from the 1958 election.
Peters was best known for his progressive activism and was active in parliament for the legalization of homosexuality, criminal law reforms and better pay for civil servants.

1928 – The Nazi Party in Germany responds to a Gay rights questionnaire with a statement of opposition to legalizing same-sex sexual relations.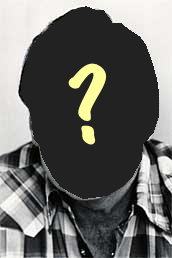 1929 – "Terry Andrews" is the pseudonym under which was published one of the most remarkable queer books of the twentieth century. At once disturbing and exhilarating, emotionally wrenching and hilariously funny, scathingly iconoclastic and genuinely moving, The Story of Harold (1974) has become a cult classic even as it has mostly languished out of print, its author's identity until recently a mystery.
Set in New York and narrated in the first-person by a children's book author named Terry, the novel recounts six months in the life of a death-obsessed bisexual involved with a respectable girlfriend, Anne, whom he introduces to the pleasures of cunnilingus; a handsome, masochistic, married doctor, Jim Whitaker, whom Terry loves desperately but who pointedly disavows any romantic feelings for him; a "fire freak," Dan O'Reilly, who wants to be burnt alive; and a deeply alienated little boy, Bernard, who responds only to Harold, the hero of Terry's children's books.
Whether describing the intricacies of fisting or rhapsodizing about the glories of Richard Strauss, Terry speaks wittily, honestly, and sometimes heartbreakingly. The Story of Harold appeared in the same year as Patricia Nell Warren's The Front Runner. But whereas Warren's wholesome and uplifting novel managed to become an international best-seller by articulating the aspirations and ideals of the burgeoning gay liberation movement, the more sophisticated but much darker Story of Harold created only a mild stir, then dropped out of print. Its sex scenes too graphic and extreme, its narrator a sexual anarchist rather than a poster boy for gay liberation, The Story of Harold failed to capture the attention of the mass of gay men and lesbians in search of positive representations of themselves and their lives.
Key to the novel is Harold, the beguiling hero of Terry's children's stories and poems, a leprechaun-like figure who possesses magic powers and a host of curious friends and acquaintances (often modeled on Terry's sexual partners). In enlisting the stories of Harold to teach Bernard some crucial life lessons, Terry eventually comes to an epiphany of his own.
The Story of Harold not only captures the rhythm of life in New York City in the 1970s for many educated, affluent, gay and bisexual men, but it also conveys, without ever being moralistic or didactic, the emptiness and despair that the era's sexual revolution sometimes masked. For all his prowess as a sexual athlete, Terry finds his existence meaningless until he is faced with the challenge of teaching a sad little boy the incalculable value and possibilities of a positive engagement with life.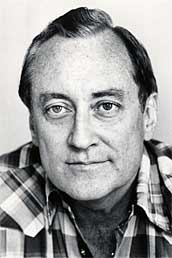 Upon its publication and subsequent reprint, Terry Andrews was identified only as "the pseudonym of a well-known author of children's books who lives in New York City." The elusive author of The Story of Harold, it has recently been revealed, is George Selden Thompson, who under the pseudonym George Selden was indeed a very successful author of children's books, winning a Newbery Honor Award for his most celebrated story, The Cricket in Times Square (1961). Selden's cricket, which was also featured in several sequels, bears obvious resemblances to Andrews' Harold.
Thompson was born in Hartford, Connecticut on May 14, 1929 and educated at Loomis School and Yale University, where he studied English and classical literature. Although he travelled to Europe periodically, he spent most of his life in New York. He died on December 5, 1989. Thompson once observed that "It is difficult to write about one's self. I would much rather write about small animals—good and bad—small children—good and bad—than about a middle-aging author." But what teases one out of thought is the idea that in The Story of Harold Thompson made the life of "a middle-aging author" a lasting contribution to glbtq literature.
Andrews aka Selden aka Thompson died in 1989.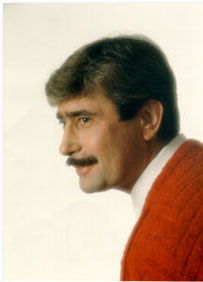 1939 – Rolf Gindorf (d.1916) was a German-born sexologist. One of the first post-war openly gay political campaigners, he made his own homosexuality public in a magazine article in 1962 (at a time when the brutal Nazi anti-gay legislation was still in force) but remained unscathed by the authorities.
In 1971 he founded one of the nation's first post-war gay lobbying organizations, the "Düsseldorfer Arbeitskreis Homosexualität und Gesellschaft", successfully lobbying for sex education reforms in schools. In 1976 he organized and conducted Germany's first gay/lesbian courses ("Learning To Be Gay!") at public Adult Education Colleges. Subsequently concentrating on gay counseling and research, he remained a friendly, and sometimes participating, observer to new generations of gay activists.
Born in Köln, Germany, since age 19 he has suffered from a severe handicap (spastic hemiparesis). He has been a MENSA member since 1961.
"Out" for some 50 years, he has always lived in stable partnerships, since 1977 with Wolfgang Gindorf (né Christiaens), born in 1956. Together, they sued for legal marriage rights all the way to the German Supreme Court (Bundesverfassungsgericht), vainly at first, but eventually the Court ruled that the German Congress should provide for some legal institute for same-sex partnerships. This ultimately led to the Federal Domestic Partnership Law (copying marriage law in most respects but name) which came into force on August 1, 2001. After the necessary additional State law was passed and came into effect October 1, 2001, Rolf and Wolfgang were legally joined that same day at the local Registry Office. Thus, after their long fight for rights, values and symbols, they were finally "married" - shortly before their silver wedding anniversary.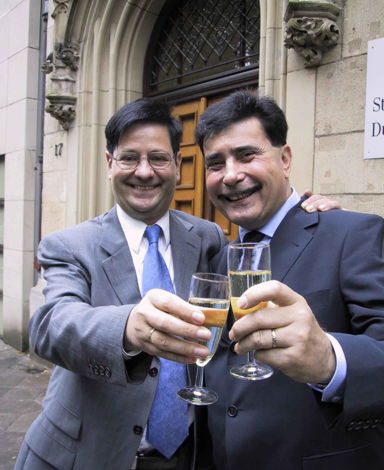 Rolf (R) and Wolfgang on
their wedding day.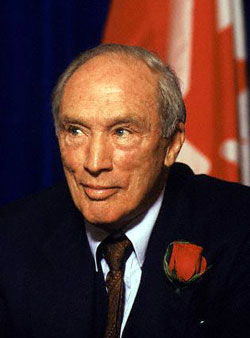 Pierre Eliott Trudeau

1969 – On this date The Criminal Law Amendment Act passed the Canadian Parliament. The omnibus bill introduced major changes to the Criminal Code of Canada. It was introduced by then Minister of Justice Pierre Trudeau in 1967 and took 2 years to be officially passed. The bill was a massive 126-page, 120-clause amendment to the criminal law of Canada.
It proposed, among other things, to decriminalize homosexuality, allow abortion and contraception, and regulate lotteries, gun possession, drinking and driving offences, harassing phone calls, misleading advertising and cruelty to animals. The bill was described by John Turner, Trudeau's successor as Minister of Justice, as "the most important and all-embracing reform of the criminal and penal law ever attempted at one time in this country". Trudeau famously defended the bill by telling reporters that "there's no place for the state in the bedrooms of the nation", adding that "what's done in private between adults doesn't concern the Criminal Code".
Opposition to homosexuality was so intense that the Catholic Créditistes of Quebec held up debate for three weeks. The Créditistes suggested that communism, socialism and atheism were behind the proposed changes relating to homosexuality and abortion; they demanded that a public referendum be held on these issues and staged a filibuster of Parliament over the amendments concerning abortion. An anti-gay smear campaign was directed against Pierre Trudeau (who was labelled a "beast of Sodom") and the Liberal Party in the weeks leading up to the Canadian federal election of 1968.
Among the bill's most adamant opponents were the far-right Edmund Burke Society and the Fellowship of Evangelical Baptist Churches in Canada. On the other end of the spectrum, the Canadian Bar Association called for a further relaxation of gross indecency law, and criticized the bill's unequal age of consent (21 for anal sex, as opposed to the provincial age limits of 16 and 18 for vaginal sex). A study conducted by a research group at the Clarke Institute of Psychiatry also complained about the vague definition of "gross indecency" in Bill C-150 and its use to prosecute widely differing offences. The bill eventually kept the homosexual age of consent at 21; although it was later lowered to 18, Canada's age of consent for anal sex still remains higher than the age of consent for vaginal sex (16).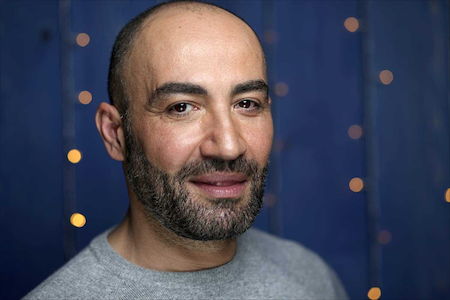 1974 – Peter Macdissi, born in Beirut, Lebanon, is a Lebanese actor and executive producer.
His filmography consists mostly of television work, most notably playing recurring character Olivier Castro-Staal on Alan Ball's HBO series Six Feet Under. In 2007, he appeared in Towelhead, a feature film written and directed by Alan Ball, who is also his partner.
Along with his partner, he is one of the executive producers of the Cinemax series Banshee.

1974 – On this date the first federal gay rights bill is introduced in the U.S. House of Representatives. The Equality Act of 1974, would have amended the 1964 Civil Rights Act, by adding sexual orientation, to the list of groups protected from discrimination. Gay people in the United States are STILL waiting for these protections even though most Americans still believe we are covered.


1976 – Montreal police raid Montreal's Neptune Sauna and arrest nineteen men, charging them with being found-ins in common bawdyhouse. These raids were obviously part of a clean-up campaign prior to the Montreal Olypics in July 1976.

1981 – The Reagan administration cancels the White House subscription to The Advocate.


Added 2022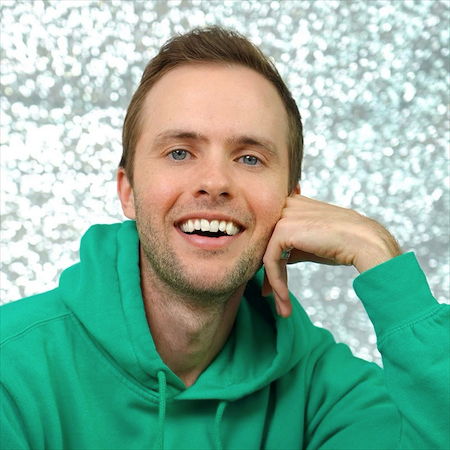 1991 – Ryan Adams, known professionally as Ryland Adams, is an American YouTuber. In 2014, he became an on-air host and producer for Clevver, an online pop culture media company. Adams later left Clevver in 2017, citing questionable business practices.
Adams entered into a relationship with fellow YouTuber Shane Dawson in 2016, with whom he frequently collaborates; Adams is primarily known for his YouTube vlogs about his life. In October 2020, Adams announced and released the first episode of his podcast The Sip, alongside his co-host, Lizze Gordon. As of February 2019, his videos have received an average of 3.8 million views.
In 2019, Adams received the Shorty Award for Vlogger of the Year.
Ryland Adams has been dating YouTuber Shane Dawson since 2016. In March 2019, they became engaged after Dawson proposed to Adams. Ryland and Dawson share a home in Parker, Colorado.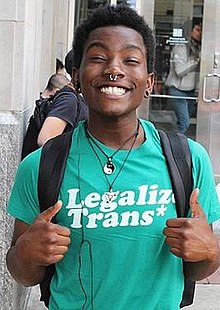 1996 – Blake Brockington (d.2015) was an American trans man whose suicide attracted international attention. He had previously received attention as the first openly transgender high school homecoming king in North Carolina, and had since been advocating for LGBT youth, the transgender community, and against police brutality.
Brockington was assigned female at birth and identified as such until he came out publicly as transgender while attending East Mecklenburg High School as a tenth grade student. His family was not supportive of his decision to transition, wondering why a black youth would want to draw more attention to himself. Because of this, Brockington chose to live with a foster family during his transition.
Brockington was enrolled at University of North Carolina at Charlotte, majoring in music education. At the time of his death, he was on medical leave and not attending classes. He stated that his plans were to become a band director and composer.
Brockington died on March 23, 2015 after being struck by several vehicles on the outer loop of Interstate 485 near Pavilion Boulevard in Charlotte. The incident was considered a suicide and was similar in nature to the suicides of Ash Haffner (d.2015) and Leelah Alcorn (d.2014).
Many have noted that what happened to Brockington fits a dangerous pattern of harmful behavior by transgender youth – who often face disproportionate amounts of bullying, harassment, discrimination, and violence.
Josh Burford
, assistant director for sexual and gender diversity at UNC Charlotte, who had worked with Brockington on the exhibit at the Levine Museum, told the press
"What happened to Blake is part of a systemic problem, especially for trans students of color. He didn't quit. He didn't give up. … He's a victim of what happens every single day to these kids."

2013 – Brazil: The National Council of Justice rules 4-1 to allow same-sex marriage nationally.

MAY 15 →
[{(o)}]|[{(o)}]|[{(o)}]|[{(o)}]| [{(o)}]|[{(o)}]