February 5
[{(o)}]|[{(o)}]|[{(o)}]|[{(o)}]| [{(o)}]|[{(o)}]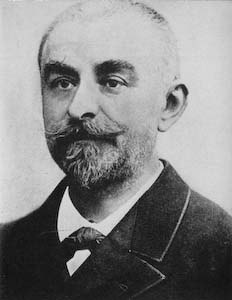 1848 – Joris-Karl J.K. Huysmans (d.1907), born in Paris of a French mother and Dutch father, was an important figure in the Aesthetic and Decadent movements, who exemplified a style of homosexuality at a pivotal moment in the emergence of a gay identity.
Huysmans admired the descriptive writing of Charles Dickens, but practiced a form known in France as the prose poem. This genre, which typically emphasized sensation and an elaborate or exotic setting, was perfectly suited to his elegant style and rich vocabulary.
Huysmans was a prolific writer of novels, art criticism, essays, short stories, and prose poems. His most renowned work À rebours, (Against the Grain or Against Nature(1884), celebrated the decadent movement in European art and literature, later to be embraced by Oscar Wilde, Aubrey Beardsley, and others. In this novel, the protagonist, Duke Jean Floresas des Esseintes, embodies the aestheticism found in Wilde.
A wealthy aesthete living a life of pleasure in his country house, Des Esseintes is characterized by his addiction to exquisite sensations, exoticism, flowers, decoration, perfume, and art. Against the Grain ranks with Wilde's Picture of Dorian Gray and Moore's Confessions of a Young Man as important examples of the decadent movement.
It is now considered an important step in the formation of "gay literature". À rebours gained notoriety as an exhibit in the trials of Oscar Wilde in 1895. The prosecutor referred to it as a "sodomitical" book. The book appalled Emile Zola, who felt it had dealt a "terrible blow" to Naturalism
Huysmans maintained a correspondence with numerous writers of his day, including the homosexual symbolist poet Jean Lorrain and the novelist André Gide. Huysmans met Paul Verlaine in the summer of 1884, and in 1904, he edited and prefaced Verlaine's Religious Poetry.
Although Wilde was a more notorious figure than Huysmans, Huysmans influenced several of Wilde's artistic principles, especially those associated with "art for art's sake," "Art Nouveau," "decadence," and "impressionism."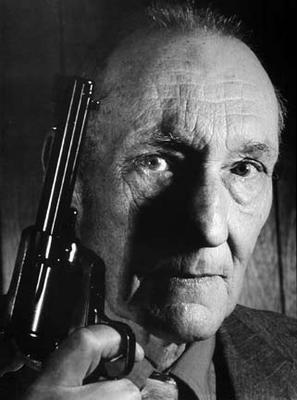 1914 – Born: William S. Burroughs (d.1997) who, In his novels as in his life, was an outlaw and a provocateur. Beginning with Naked Lunch (1959), his fiction was distinguished by violently hallucinatory images, rendered in prose that brilliantly mimics the speech of criminals, redneck sheriffs, bureaucrats, political extremists, and hipsters. A series of later writings applied collage techniques to the novel form. Burroughs always incorporated transgressive sexual imagery and situations into his writing. In this, he went far beyond the acknowledgment, in the 1950s, of his own homosexuality.
Most of his novels contain representations of such practices as auto-erotic asphyxiation and sado-masochism. Primarily a satirist, Burroughs treated both sexuality and language as manifestations of social power — and as sites of conflict.
Born in St. Louis, Missouri, to a wealthy family, William Burroughs studied English, medicine, and anthropology at Harvard and the University of Vienna before becoming addicted to narcotics in the mid-1940s. Following an arrest for heroin and marijuana possession, he fled to Mexico. There, in 1951, he accidentally shot his wife, Joan Burroughs, during a drunken imitation of William Tell. He spent much of the 1950s recovering from heroin addiction and brooding over the act of violence that ended his companion's life.
Life in the underworld of addicts and petty criminals is the basis of his first published novel, Junkie (1953), written in a "hard-boiled" style and published under the pseudonym of "Bill Lee" (his mother's maiden name). During this period, Burroughs started another novel, in the same stylistic vein, describing the gay demimonde; this unfinished manuscript was published, much later, as Queer (1985).
With Naked Lunch (1959), Burroughs abandoned the naturalistic depiction of "outsider" subcultures and began to write in a surrealistic and bitterly satirical mode. This novel incorporated characters and scenarios Burroughs had created while improvising skits to amuse his friends (including Allen Ginsberg and Jack Kerouac, fellow members of the Beat Generation literary group). Often highly scatological, laced with the argot of various underworlds Burroughs had encountered in his travels, the paranoiac and hallucinatory scenes in Naked Lunch treated addiction as a complex metaphor for all varieties of domination and control. The novel was subject to a number of court cases for obscenity.
During the 1980s, Burroughs began performing with some regularity in films and on television, and several recordings have been made of the writer reading portions of his work. David Cronenberg's film adaptation of Naked Lunch (1992) treated the novel as a story of the author's literary and sexual self-discovery. Burroughs's work has been influential for several generations of novelists, poets, performance artists, and feminist and queer theorists.


Added 2023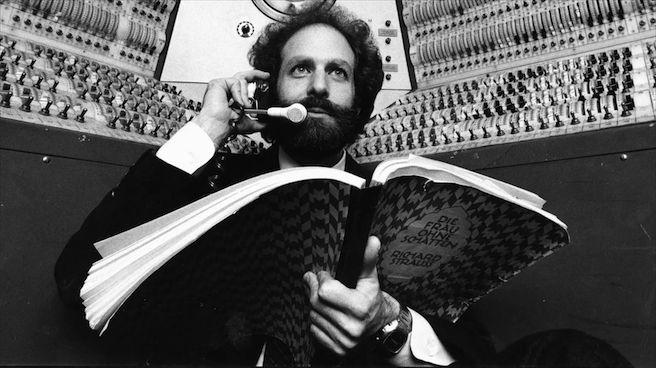 1942 – Gil Wechsler was the first resident lighting designer at the  New York Metropolitan Opera. He lit his inaugural show in 1977 and, over the next 20 years, made days dawn, rain fall and cities burn in 112 Met productions, 74 of them new.
His career also took him to London, Paris and other international centers of opera and ballet. Wherever he was designing, he knew that audiences often didn't take much notice of his contributions to a production — which was usually the point. "If lighting is good, you really shouldn't notice it often," he told Opera News in 1987. "In some operas, however, such as 'Die Walküre,' the lighting becomes the show. It should seem natural — it shouldn't jar, but you should be moved by it."
He graduated from Midwood High School in Brooklyn and studied for three years at Rensselaer Polytechnic Institute in Troy, N.Y., before realizing that a career in business or finance was not in his future. In 1964 he earned a theater degree at New York University, and in 1967 he received a master of fine arts degree at Yale.
Upon graduating he found work as an assistant to the prominent set and lighting designer Jo Mielziner, and in 1968 he received his first Broadway credit, as lighting designer on the Charles Dyer play Staircase. He would have one more Broadway credit, in 1972, for Georges Feydeau's There's One in Every Marriage. Before coming to the Met, he also designed for the Stratford Festival in Ontario, the Harkness Ballet, Lyric Opera of Chicago, the Guthrie Theater in Minneapolis and other leading regional theaters and festivals.
At the Met, Mr. Wechsler worked with Otto Schenk, Jean-Pierre Ponnelle, David Hockney and many other leading directors and designers. Lighting for the Met is particularly challenging because — unlike on Broadway, for instance — the shows change on a weekly or even daily basis. One of Mr. Wechsler's accomplishments was to develop accurate records of the lighting schemes for each production, so that one show could be swapped for another more efficiently.
Wechsler died on 2021 at a memory-care facility in Warrington, Pa. He was 79. His husband, the artist Douglas Sardo, said the cause was complications of dementia.

1951 – Russell Grant born; popular British astrologer and media personality. He is frequently quoted in the media, as well as working as a television presenter. He has written several books dealing with matters astrological, among which is his biggest international seller The Illustrated Dream Dictionary.
He became nationally popular as a result of his appearances on ITV's This Morning in its halcyon days.
He is sometimes dubbed the UK's 'Astrologer Royal', by analogy with the official position of Astronomer Royal. The title was invented by the media in 1978, when he publicly gave an astrological consultation to the Queen Mother.
For anyone who's interested, his astrology website, in addition to the Western astrology that is his principle practice, also promotes numerology, tarot divination, Vedic astrology (historically related to Western astrology), Chinese astrology (historically unrelated to Western astrology), star naming services, purchase of titles of nobility, and psychic services.
He has his own officially recognized charity WISE (Wales Ireland Scotland England) Communities and works for research into a cure for Alzheimer's and Dementia and sports and creative expression for old and young alike. To this end he has poured much of his money into youth cricket leagues for young people and many other philanthropical and altruistic causes.
He met his partner Doug Beaumont, who is also his manager, at age 20, and they have been together for 40 years.

1957 – The Iowa Supreme Court upholds the sodomy conviction of a farmer for fellating consenting teenagers.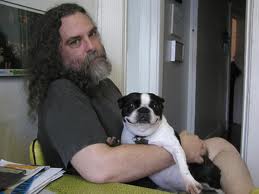 1960 – Born: Versatile African-American artist Nayland Blake who creates—in a variety of media—work that reflects his preoccupation with his racial and sexual identities. Interracial desire, same-sex love, racial and sexual bigotry, and the body are all recurrent themes of his increasingly influential art.
Born to an African-American father and an Irish-American mother at a time when such unions were outlawed in many parts of the United States, Blake is a black man by the definition of historical jurisprudence, yet easily passes for white. He grew up on Manhattan's Upper West Side. As a gay man, his sexual identity is similarly subject to either concealment or revelation. A self-described teenage "art nerd," Blake spent his high school years with like-minded friends hanging out in Soho and East Village galleries and lofts, watching experimental film and performances by artists such as Richard Foreman and Jack Smith.
Blake's work first came to national and international attention when it was featured in the 1991 Whitney Biennial and the 1993 Venice Biennial.
In 1995, Blake co-curated a show at the University of California, Berkeley Art Museum entitled In a Different Light: Visual Culture, Sexual Identity, Queer Practice. This was the first major show to exhibit the work of queer artists exclusively. The volume produced from the show has become a standard in queer art scholarship.
Blake's work perennially theatricalizes, and even eroticizes, the characteristically suppressed linkages between interracial desire, same-sex desire, and the overt displays of bigotry and intolerance that customarily greet such transgressions as these.
Among his most famous pieces are a log cabin made of gingerbread squares fitted to a steel frame entitled Feeder 2 (1998). When it went on display, visitors furtively nibbled off bits and pieces of the cabin's interior walls, while the smell of the gingerbread filled the gallery. Another well-known work is Starting Over (2000), a video of the artist dancing with taps on his shoes in a bunny suit made to weigh the same as his lover, Philip Horvitz. The suit was so heavy that Blake could hardly move as he took choreographic directions from Horvitz offstage.
Gorge (1998) is a video of the artist sitting shirtless being hand fed an enormous amount of food for an hour by a shirtless black man from behind. In 2009, a live version of Gorge was staged in which audience members fed Blake.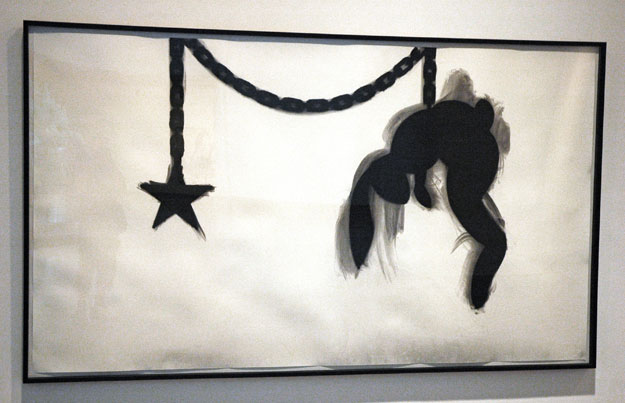 Hung Bunny
Through Blake's work bounds the recurrent figure of the bunny rabbit, a seemingly innocuous character often given an ominous cast. They variously suggest a youthful naiveté, a sexual precocity, the stereotype of homosexual promiscuity, or a social slipperiness. The last meaning is perhaps best exemplified by Brer Rabbit, the "trickster" of Joel Chandler Harris's "Uncle Remus" tales.
Through his work as an artist, teacher, and curator, Blake exerts an important influence on queer art, art scholarship, and artists.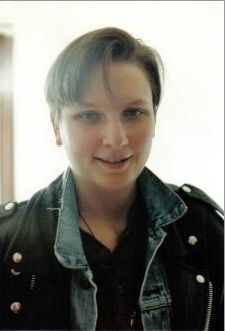 1965 – Carol Philipps (d.2009) was a Canadian journalist and activist, most prominent as the original editor of Swerve, the first lesbian, gay, bisexual and transgender community magazine in Winnipeg.
Philipps first came out in high school, at a time when Winnipeg did not yet have a gay and lesbian community centre or a Pride parade, and eventually moved in with her first partner, Noreen Stevens. Although Philipps and Stevens eventually ended their relationship, they remained close friends and collaborators.
Philipps studied at the University of Winnipeg and joined the university's student newspaper, The Uniter, where she helped to coordinate a controversial LGBT issue in 1991. She later moved to Vancouver, where she campaigned for Betty Baxter, an openly lesbian New Democratic Party candidate in Vancouver Centre in the 1993 federal election, and returned to Winnipeg in 1994.
The LGBT community in Winnipeg was facing tough battles when Philipps returned to the city. Mayor Susan Thompson had refused a request to proclaim the city's Pride Day, the Winnipeg School Division had voted against an anti-homophobia curriculum and a man had recently been murdered in an anti-gay hate crime. Against this backdrop, a small group of community activists, including Philipps, met to discuss launching what would become Swerve, and Philipps became the magazine's first editor.
While editing Swerve, she met her partner Virginia McKee in 1995. Philipps and McKee married in 2007.
She stepped down as editor of Swerve in 1997 for health reasons, but continued to contribute to the magazine, as well as to publications such as Xtra! in Toronto, as an occasional freelance writer. She also worked at Viewpoints Research.
She died on February 27, 2009, due to a congenital heart condition.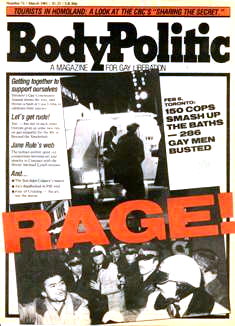 Body Politic cover from the days after the raids

1981 – Operation Soap was a raid by the Metropolitan Toronto Police against four gay bathhouses in Toronto, Ontario, Canada, which took place on February 5, 1981. More than three hundred men were arrested, the largest mass arrest in Canada since the 1970 October crisis, before the record was broken during the 2006 Stanley Cup Playoffs in Edmonton, Alberta.
The event marked a major turning point in the history of the lesbian, gay, bisexual and transgendered community in Canada. The raids and their aftermath are today widely considered to be the Canadian equivalent of the 1969 Stonewall riots in New York City. Mass protests and rallies were held denouncing the incident. These evolved into Toronto's current Gay Pride Week, which is now one of the world's largest gay pride festivals and celebrated its 30th anniversary in 2010.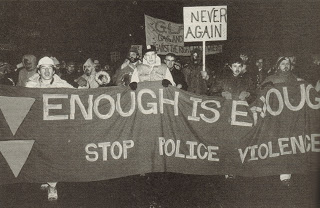 Several Toronto bathhouses had previously been raided, and other raids followed. Most charges connected to the incident were eventually dropped or discharged, although some bathhouse owners were fined. Canada's "bawdy-house" law, under which the charges in this raid were laid, has never been repealed, but has only rarely been applied against gay establishments since the trials connected to the 1981 raids ended.
At the time it was widely believed that the raids were approved by Attorney General of Ontario Roy McMurtry and the provincial government. In a 2007 interview, however, McMurtry said that this was not the case:
"The irony of the whole thing was that I had expressed my concern to the chief of police; that it really looked like we were dissolving into a police state. The whole thing looked terrible. Without a doubt, that was one of my most frustrating experiences." McMurtry subsequently served as Chief Justice of Ontario and wrote the 2003 decision of Ontario's Court of Appeal in favor of same-sex marriage.
Apology: On June 22, 2016, Toronto police Chief Mark Saunders made a historic apology for the raids on the four gay bathhouses in Toronto that took place 35 years before.
Saunders, who made the apology during the annual Pride reception at police headquarters, called the raids "one of the largest mass arrests in Canadian history." The chief said the February 1981 event was notable for its "destructiveness" and that the raids did not occur on only one night.
"The 35th anniversary of the 1981 raids is a time when the Toronto Police Service expresses its regrets for those very actions. It is also an occasion to acknowledge the lessons learned about the risks of treating any part of Toronto's many communities as not fully a part of society," Saunders said.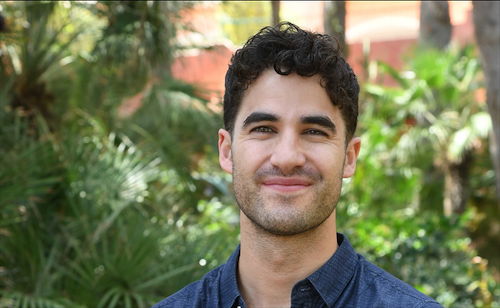 1987 – Darren Criss is an American actor, singer, and songwriter. One of the founding members and co-owners of StarKid Productions, a musical theater company based in Chicago, Illinois, Criss first garnered attention playing the lead role of Harry Potter in StarKid's musical production of A Very Potter Musical. The theater troupe made Billboard history when their original album, Me and My Dick, became the first charting student-produced musical recording, debuting at number eleven on the Top Cast Albums chart in 2010.
Criss is best known for his portrayal of Blaine Anderson on the Fox musical comedy-drama series Glee. As the lead vocalist of Glee '​s Dalton Academy Warblers, Criss' first number, a cover version of "Teenage Dream", became the fastest-selling Glee single, reached number eight on the Billboard Hot 100, and was certified gold in the U.S. The Warblers have sold over 1.3 million tracks, and the soundtrack album, Glee: The Music Presents the Warblers (2011), peaked at number two on the US Billboard 200. Criss was nominated for an Emmy Award in 2015 for writing the song "This Time" for the Glee finale.
Criss was born in San Francisco, California, the youngest of two sons. His older brother, Chuck Criss, is a member of the band Freelance Whales. Criss is Eurasian – his mother, a native of Cebu, Philippines, is also of Chinese and Spanish descent, while his father, a native of Pittsburgh, Pennsylvania, is of English, German, and Northern Irish descent.
Criss is an advocate for LGBT rights, and is an active supporter of The Trevor Project, the leading national organization focused on suicide prevention efforts among lesbian, gay, bisexual, transgender and questioning (LGBTQ) youth. Criss is the recipient of Variety's Power of Youth Philanthropy award for his contributions to The Trevor Project.
Criss starred in the second installment of Ryan Murphy's American Crime Story, The Assassination of Gianni Versace in 2018. His performance as serial killer Andrew Cunanan received acclaim from critics.

1988 – Arizona Governor Evan Mecham, who at the beginning of his administration tried to purge lesbians and gay men from state government, is impeached by the Arizona House of Representatives.

1993 – A Texas appellate court upholds a public indecency conviction for masturbating in a public restroom. The police had spied the activity through roof holes. The court finds that, because the activity could have been seen by anyone in the restroom, the police could use the roof holes.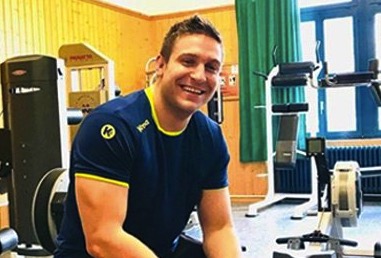 1993 – Curdin Orlik is a Swiss professional wrestler who competes in Schwingen (a type of folk wrestling native to Switzerland), and an agronomist. Orlik came out as gay in March 2020, making him the first athlete in the sport of Schwingen to come out as gay, and also the first openly gay male active in Swiss professional sports.
Orlik was raised in Landquart, Grisons. He is the brother of wrestler Armon Orlik.
Orlik competes in Schwingen, a form of folk wrestling that is native to Switzerland. Orlin was named "Schwinger of the Week" by the Swiss magazine Schlussgang in May 2019. So far in his wrestling career he has been awarded thirty-five wreaths and has won five festivals. In 2019 he ranked twenty-fourth in the Eidgenössischer Schwingerverband.
He also works as an agronomist.
Orlik was previously married to a woman, with whom he has a son. They later separated. He is the first athlete in the sport of Schwingen to come out as gay, and also the first openly gay male active in Swiss professional sports. Orlik came out in March 2020.
"For far too long I have pushed out who I really am," he said in his coming out interview with The Magazine. "I always knew that I was gay, for sure since I was 12. But I thought: this is wrong, it cannot be.
"I heard things on the school building square [like] 'you gay pig,' 'you faggot.' Or in soccer, 'such a gay pass!' Even when [wrestling]. Sure nobody really meant that, but if you're like that yourself, you think, 'Shit, that's not a good thing.'
Orlik tried to hide the truth, even from himself, even going so far as to get married to a woman. They have a two year old child, but divorced after Orlik realized he couldn't keep up the charade any longer.
"I thought: I don't want to be gay. But it's me. Now it's out."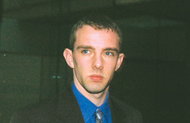 2009 – Ryan Cran, one of the killers in the Aaron Webster gay-bashing murder in Stanley Park, Vancouver, in 2001, is released on parole after serving four years of a six-year sentence for manslaughter.

FEBRUARY 6 →
[{(o)}]|[{(o)}]|[{(o)}]|[{(o)}]| [{(o)}]|[{(o)}]