February 6
[{(o)}]|[{(o)}]|[{(o)}]|[{(o)}]| [{(o)}]|[{(o)}]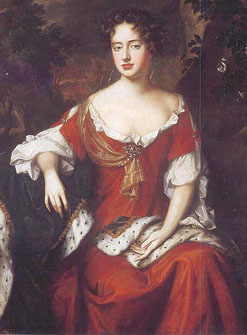 1665 – The last of the Stuart monarchs, Anne Stuart (d.1714) was Queen of England from 1702 to 1714. Before that, Anne's older sister, Mary, had held the throne with her husband William of Orange. Historians of sexuality consider her long intimate friendship with Sarah Churchill, Duchess of Marlborough, central to the period's acceptance of romantic, and even erotic, relationships between upper-class women.
When she was six, her mother died of cancer, at which time she and her sister moved to Richmond palace, joining the household of Edward Villiers, his wife Lady Frances, and their seven children to be raised in proper Protestant fashion. It was here that Anne met Sarah Jennings (1660-1744), who would remain her closest friend, confidante, and advisor for the next twenty-five years. Anne did not particularly enjoy the company of the Villiers girls, a situation which may have contributed to her growing fondness for Sarah.
Anne's relationship with Sarah continued into adulthood, surviving many transitions, including Sarah's marriage to John Churchill, the criticism of her sister Mary, and Anne's own marriage and rise to the throne.
On July 28, 1683, Anne married George, Prince of Denmark, and assumed her new title of Princess of Denmark. Her marriage initiated a large number of unsuccessful pregnancies. She had countless miscarriages and gave birth to about twenty children. All but one, William, Duke of Gloucester, died shortly after birth. Tragically, William died at the age of eleven, depriving the Stuart line of an heir.
To the chagrin of the royal family and Queen Mary in particular, Anne's attachment to Sarah persisted and began to attract negative attention. Her critics considered it an "immoderate passion," inappropriate for a princess. Mary repeatedly called for Anne to dismiss Sarah from her company and forgo their friendship.
Despite such pressure, Anne remained loyal to Sarah. When Anne became queen after William's death, she promoted Sarah to the position of first lady of the bedchamber, which gave her unrestricted access to the queen. Anne also bestowed many gifts on Sarah and her husband, the first Duke of Marlborough, including the extravagantly expensive Blenheim Palace.
Sarah and Anne's intimacy began to wane after the first few years of Anne's rule. As Anne slowly began to pay more attention to her Tory advisors, Sarah felt her political opinions neglected.
To make matters worse, Anne grew fond of Abigail Hill Masham, a younger relative of Sarah's whom she had placed at court. As Abigail increasingly played the role of Anne's confidante, this was too much for Sarah to bear. She later became one of Anne's most bitter critics, attacking her for "having noe [sic] inclination for any but her own sex."
Anne struggled with many illnesses. At the end of July 1714, she suffered a fit and fell into a coma. She died on died on August 1, 1714.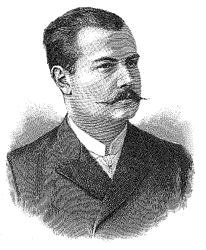 1864 – John Henry Mackay (d.1933) was an individualist anarchist, thinker and writer. Born in Scotland and raised in Germany, Mackay was the author of Die Anarchisten (The Anarchists) (1891) and Der Freiheitsucher (The Searcher for Freedom) (1921). Mackay was published in the United States in his friend Benjamin Tucker's magazine, Liberty. He was a noted homosexual.
Mackay was born in Greenock on February 6, 1864. His mother came from a prosperous Hamburg family. His father was a Scottish marine insurance broker who died when the child was less than two years old. at which point mother and son returned to Germany, where Mackay grew up.
Mackay lived in Berlin from 1896 onwards, and became a friend of scientist and Gemeinschaft der Eigenen co-founder Benedict Friedlaender.
Using the pseudonym Sagitta, Mackay wrote a series of works for pederastic emancipation, titled Die Bücher der namenlosen Liebe (Books of the Nameless Love). This series was conceived in 1905 and completed in 1913 and included the Fenny Skaller, a story of a pederast. Under his real name he also published fiction, such as Der Schwimmer (1901) and, again as Sagitta, he published a pederastic novel of the Berlin boy-bars, Der Puppenjunge (The Hustler) (1926).
From 1906, the writings and theories of Mackay had a significant influence on Adolf Brand's organisation Gemeinschaft der Eigenen (The Own Community) which championed man-boy love.
Mackay died in Stahnsdorf on May 16, 1933, ten days after the Nazi book burnings at the Institut für Sexualwissenschaft. Adolf Hitler had become Reichskanzler on January 30, 1933, and all activities of the German homosexual emancipation movement soon ceased. Allegations that Mackay's death may have been a suicide have been disputed.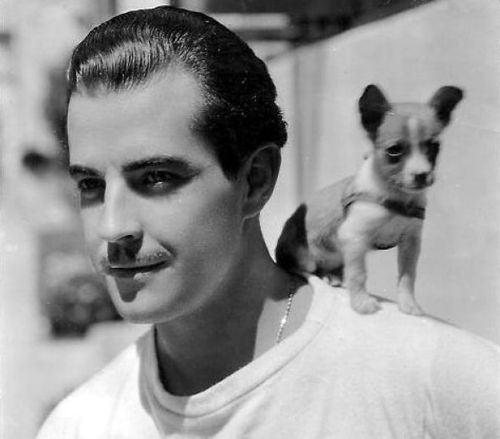 1899 – Ramón Novarro (d.1968) was a Mexican leading man actor in Hollywood in the early 20th century. He was the next male "Sex Symbol" after the death of Rudolph Valentino. Novarro was the victim of a violent extortion attempt which resulted in his death.
Novarro was born José Ramón Gil Samaniego on February 6, 1899 in Durango, Mexico. He moved with his family to Los Angeles, California, to escape the Mexican Revolution in 1913.
A second cousin of the Mexican actresses Dolores del Río and Andrea Palma, he entered films in 1917 in bit parts; and he supplemented his income by working as a singing waiter. His friends, the actor and director Rex Ingram and his wife, the actress Alice Terry, began to promote him as a rival to Rudolph Valentino, and Ingram suggested he change his name to "Novarro." From 1923, he began to play more prominent roles. His role in Scaramouche (1923) brought him his first major success.
In 1925, he achieved his greatest success in the original Ben-Hur, his revealing costumes causing a sensation, and he was elevated into the Hollywood elite. With Valentino's death in 1926, Novarro became the screen's leading Latin actor, though ranked behind his MGM stablemate, John Gilbert, as a model lover. He was popular as a swashbuckler in action roles and was considered one of the great romantic lead actors of his day.
When Novarro's contract with MGM Studios expired in 1935, the studio did not renew it. He continued to act sporadically. At the peak of his success in the late 1920s and early 1930s, he was earning more than US$100,000 per film. He invested some of his income in real estate, and his Hollywood Hills residence is one of the more renowned designs by architect Lloyd Wright. After his career ended, he was still able to maintain a comfortable lifestyle.
Novarro had been troubled all his life as a result of his conflicting views over his Roman Catholic religion and his homosexuality, and his life-long struggle with alcoholism is often traced to these issues. MGM mogul Louis B. Mayer reportedly tried to coerce Novarro into a "lavender marriage", which he refused. He was a friend of adventurer and author Richard Halliburton, also a celebrity in the closet, and was romantically involved with journalist Herbert Howe, who was also his publicist during the late 1920s.
Novarro was murdered on October 30, 1968, by two Mormon brothers, Paul and Tom Ferguson (aged 22 and 17, respectively), whom he had hired from an agency to come to his Laurel Canyon home for sex. According to the prosecution in the murder case, the two young men believed that a large sum of money was hidden in Novarro's house. The prosecution accused them of torturing Novarro for several hours to force him to reveal where the nonexistent money was hidden. They left with a mere 20 dollars they took from his bathrobe pocket before fleeing the scene. Novarro allegedly died as a result of asphyxiation, choking to death on his own blood after being brutally beaten, reputedly with a lead dildo once given him by Rudolph Valentino.
The two brothers were later caught and sentenced to long prison terms but were quickly released on probation. Both were later re-arrested for unrelated crimes, for which they served longer terms than for their murder conviction.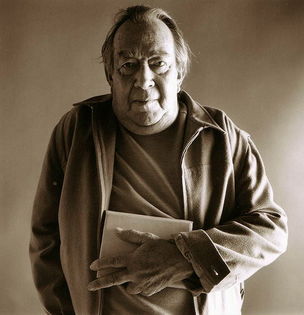 1915 – Donald Friend (d.1989) was an Australian artist, writer and diarist. Born in Warialda, northwest New South Wales, into an aristocratic grazier family, Friend defied his family's wishes that he follow in his father's footsteps. Openly homosexual, he left school at the age of 16 to become an itinerant artist.
Friend began his nomadic life by jumping freight trains to Cairns in North Queensland, traveling further north to Thursday Island, and then living with the island people of the beautiful Torres Strait.
Friend began his art training in Sydney, and assisted by a one hundred pound gift from his grandmother, he traveled to England in 1936 to further his art studies at the Westminster School of Art in London.
In London, Friend met a Nigerian, Ladipo, who became his model and lover. Inspired by Lapido, he traveled to West Africa in 1937 where he found work as a financial adviser. Here, Friend refined his love for the exotic and developed a special interest in ancient African bronze-casting.
With the outbreak of World War II, Friend returned to Sydney and enlisted in the Australian army. For four years he served mainly as an artillery gunner, but in early 1945 he was appointed an Official War Artist. During the last phase of the war in the Pacific, Friend worked in New Guinea and Borneo, two of the bloodiest theaters of Australia's Pacific campaign.
Many of Friend's official wartime works provide rare glimpses of male intimacy and closeness, such as in his figure studies for The Showers Balikpapan 13 August 1945, which depict the bare and brawny physiques of young soldiers engaged in the communal showering ritual.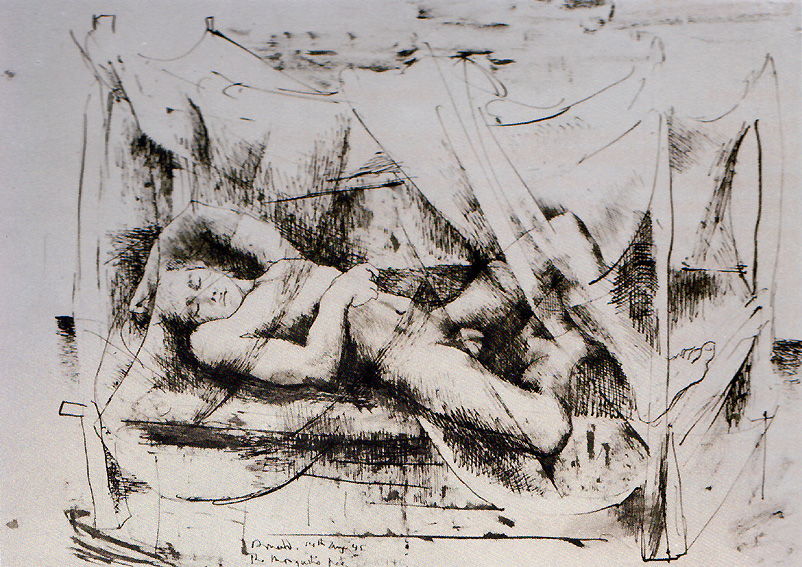 "The Mosquito Net
(Click for larger)
Other works record rare moments of "solitude" and "privacy" such as in The Mosquito Net (1945), in which a seemingly unsuspecting naked soldier dozes under the thin veil of a net, his legs apart and groin exposed, oblivious to Friend's voyeuristic gaze.
After the war, Friend joined the bohemian "Merioola" group of artists in Sydney for a brief period, before moving to the old New South Wales mining town of Hill End. His departure was prompted partly by unrequited love for handsome sculpture student Colin Brown.
Colin (1946), The Young Sculptor (1946), and Study of Colin (1946) form part of a series of richly textured paintings and sensitively etched drawings that reveal Friend's awe for the beautiful young Colin. Friend confessed in his diary, "My whole life is Colin. Not particularly Colin himself, but my love and appreciation and desire for the Colins of this world and my life."
Beginning in March 1949, Friend made several trips to Italy, where he fell in love with another model turned lover, a good-looking Italian peasant named Attilio Guarracino, whom he brought back to Australia. However, the pattern of short but intense romance repeated itself and the relationship did not last.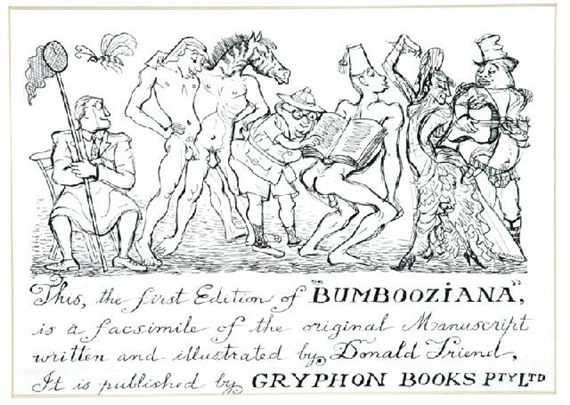 Flyleaf to "Bumbooziana"
(Click for larger)
In 1979, Richard Griffin published Friend's salacious book Bumbooziana, an "investigation into the private habits of elephants, camels, zebras, leopards, etc. and the equally strange customs of men. . . ." Perhaps the most famous of Friend's publications, Bumbooziana generated much sensation when introduced to a prudish Australian public because of its erotic imagery and sexually-explicit nature, its cover page illustrating the sexualized bodies of half-human, half-zebra creations of Friend's wild imagination.
Friend made "no attempt to disguise the homoeroticism which underlay much of his work." Nor did he mince words about his sexual preferences, depicting himself as "a middle-aged pederast who's going to seed" in his journal. His relationships consisted in large part of a series of affairs with adolescent boys, some of whom became his life-long friends, particularly Attilio Guarracino. His exhibitions were raided by the Vice Squad several times.
Donald Friend died in a squalid apartment in Bondi Junction in Sydney on 16 August 1989, aged 74. Numerous young creative Australians owe a great debt to Friend whose antics and style liberated them from the constraints of Australia during that time.

1917 – Arthur Gold (d.1990) and Robert Fizdale (b.12 April 1920 - d.1995) were an American two-piano ensemble; they were also authors and television cooking show hosts.
Gold and Fizdale met during their student years at the Juilliard School. They formed a lifelong gay partnership based around their common interests of music (forming one of the most important piano duos of the 20th century), travel and cooking.
They commissioned and premièred many of the most important works for dual pianos in the second half of the 20th century, including works by John Cage, Paul Bowles, Virgil Thomson, Ned Rorem, and many other important American Composers.
They were fixtures in New York's artistic community, being friends with literary and cultural figures such as Truman Capote, James Schuyler, George Balanchine, Jerome Robbins, among others.
In 1948, they were one of the wave of American artists, musicians and writers who took advantage of the first possibility since the end of World War II to freely travel in Europe. "The Boys", as they were called by their friends, arrived in Paris with a letter of introduction to Germaine Tailleferre of Les six who invited them to a lunch with Francis Poulenc and Georges Auric. This lunch ended with Auric and Tailleferre taking the score of Thomson's "The Mother of Us All", turning it upside down on the piano and having Poulenc singing all of the roles in nonsense English syllables while Tailleferre and Auric improvised a four-hands version of Thomson's score.
After this memorable day, Tailleferre invited the couple to her home in Grasse to spend two months while she was writing her ballet
Paris-Magie
and her opera
Il était Un Petit Navire
. She wrote two-piano versions of both works and gave them to the duo as a gift. These manuscripts were later donated to the Library of Congress after the death of Robert Fizdale. Tailleferre later dedicated two other works to Gold and Fizdale: her T
occata for Two Pianos
and her
Sonata for Two Pianos
. Francis Poulenc also wrote his own
Sonata for Two Pianos
for "the Boyz" (as he called them).
The duo also recorded a number of recordings featuring works by Les six, Vittorio Rieti, and other composers, as well as a series of Concerto recordings with Leonard Bernstein and The New York Philharmonic, including the Poulenc Concerto for Two Pianos, The Mozart Two Piano Concerto and Saint-Saëns's "Carnival of the Animals".
In the late 1970s, Arthur Gold began to have problems with his hands which made it difficult for him to perform, so the duo began to write biographical works, including "Misia: the Life of Misia Sert", and "The Divine Sarah: a Biography of Sarah Bernhardt".
The duo also began writing food articles for Vogue magazine and began a television cooking show. In 1984 they published "The Gold and Fizdale Cookbook", which is dedicated to their friend George Balanchine, "In whose kitchen we spent many happy hours..."
In 1996, after the death of Fizdale, his estate donated the personal papers, recordings and other memorabilia to the Juilliard School, where they are kept in the school's Peter Jay Sharp Special Collections Room in the Juilliard Library.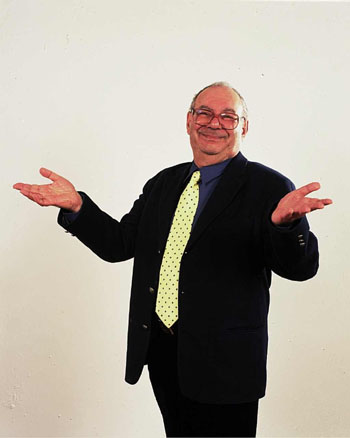 1930 – Lionel Blue (d.2016) was a British Reform rabbi, journalist and broadcaster. He was the first British rabbi publicly to declare his homosexuality. He is best known for his longstanding and respected work with the media, most notably the wry and gentle sense of humour on "Thought for the Day" on BBC Radio 4's Today programme. He is also widely respected in the UK as a journalist, cook and author.
Blue read History at Balliol College, Oxford and Semitics at the University of London before being ordained as a rabbi in 1960. He spent time in the Army but was discharged after a nervous breakdown brought on by anxiety over his homosexuality.
He lost his faith at the age of five after petionary prayer failed to remove Hitler and Oswald Mosley, he then turned to the Marxism of his uncle. Blue regained his faith while at the University of Oxford , when he found some resolution to severe personal conflicts regarding his sexuality at a Quaker meeting.
Between 1960 and 1963, Blue was the minister of the Settlement Synagogue and Middlesex New Synagogue. He then became the European Director of the World Union for Progressive Judaism. In 1967, he began a long-term engagement as lecturer at Leo Baeck College in London.
Blue was the first British rabbi publicly to affirm his homosexual orientation and published Godly and Gay in 1981. He has been openly homosexual since the 1960s and has had three male live-in lovers. He met his most recent partner, Jim, in 1981 through a personal advertisement in Gay Times.
He was an occasional guest speaker of the Jewish Gay and Lesbian Group. He wass also a patron of Kairos in Soho, an organisation for homosexuals.
In his later years he suffered a number of health difficulties in- cluding epilepsy, two heart attacks, cancer and Parkinson's disease. He died in 2016. His long-term partner Jim Cummings had died in 2014.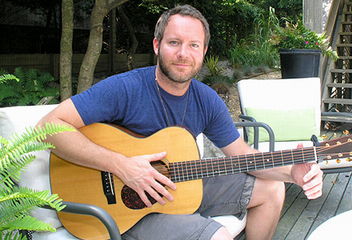 1975 – Matt Alber is a California-based American singer-songwriter and countertenor.
Alber was born in Wichita, Kansas, and raised in St. Louis, Missouri. He began singing as a child and studied music and vocal training at Truman State University in Kirksville, Missouri.
Alber was a member of the Grammy-award winning all-male vocal ensemble Chanticleer, leaving to pursue a solo career in the mid-2000s. Alber's first attempt at a solo career came on the Little Knight Label in 2005, releasing the album Nonchalant. Some of the album's material was re-worked for his major label debut three years later. The album has since gone out of print. In 2008, Alber released Hide Nothing through Silver Label, a division of Tommy Boy Records. The leading single from the album, The End of the World went viral after gay-entertainment television channel Logo TV popularized its accompanying music video through its now-defunct Click List segment. At the time, Alber's relationship was suffering, and the song was written as a last-attempt to save it. Unhappy with his label's approach to creating music, Alber left Tommy Boy Records in 2010 and has since been releasing his music independently
Alber followed-up Hide Nothing with 2011's Constant Crows, which found the singer experimenting more with folk music and torch songs. Alber stated in an interview with The Herald Palladium that the song on his second record was influenced by his stripped-down, acoustic live performances, a change from the "dreamy" and starry-eyed sound from his debut. This sound was later further expanded on 2014's Wind Sand Stars, which was Alber's first full-length LP to be released on vinyl. Following the release of his second album, Alber became an icon for the bear community, modeling as a pin-up for Meat Magazine in 2013.
Alber is openly gay and HIV positive. In an interview with About.com's travel section, Alber was quoting as saying, "I am very happy to have a lot of gay fans. I'm not saying I'm a spokesman for my people, but I love singing to my people. Especially gay guys who are all lovey dovey with each other. Because so often we're cruising each other, clicking each other away in [computer] windows, and being kind of cold to each other."


Added 2022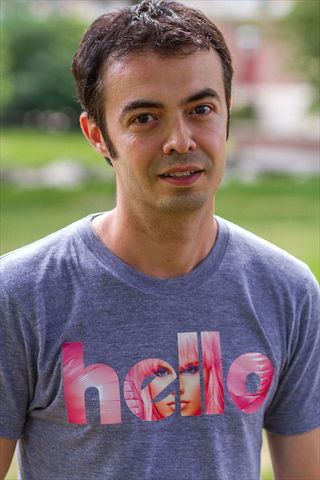 1975 – Orkut Büyükkökten is a Turkish software engineer who developed the social networking services Club Nexus, inCircle and Orkut. Orkut Büyükkökten is a former product manager at Google.
Originally from Konya, Turkey, Büyükkökten obtained a B.Sc. degree in Computer Engineering and Information Science from Bilkent University in Ankara. He received both a M.S. and a Ph.D. in Computer Science from Stanford University. His research at Stanford focused on Web search and efficient PDA usage.
He has been building and working on online communities since 2000. He introduced his first social network, named Club Nexus, at Stanford in the fall of 2001. Club Nexus was the first college-specific social network. It was a system built to serve the networking and communication needs of the Stanford online community. Students could use Club Nexus to send e-mail and invitations, chat, post events, buy and sell used goods, search for people with similar interests, place personals, display their artwork or post editorial columns. Within a few months of its introduction in 2001, Club Nexus had attracted over 2,000 Stanford undergraduates.
Later, Büyükkökten introduced an alumni social network, named inCircle, for the Stanford Alumni Association intended for use by university alumni groups. In 2002, Büyükkökten launched a company, Affinity Engines, to commercialize inCircle and Club Nexus.
After leaving Affinity Engines and joining Google, he decided to use his 20% time to develop a social networking service. He said: "My dream was to connect all the Internet users so they can relate to each other, it can make such a difference in people's lives." The product manager and Marissa Mayer thought of naming the service after its creator. "Orkut.com" belonged to Orkut Büyükkökten himself. Google convinced him, and its social networking service was called Orkut.
In 2016, he launched a new social networking service, Hello. The social networking site can be customized in three languages — English, French and Portuguese. By August 2016, Hello was available in the US, Canada, France, UK, Australia, New Zealand, Ireland, and Brazil — both on iOS and Android. Hello announced its entry into the Indian market in April 2018.
Büyükkökten was born into a Muslim family. He is openly homosexual, having married his partner in 2008.

1979 – Italy: Angelo Pezzana is the first openly gay person elected to Parliament. He wrote several books including Dentro e fuori – Una autobiografia omosessuale (1996) about the gay liberation movement in Italy.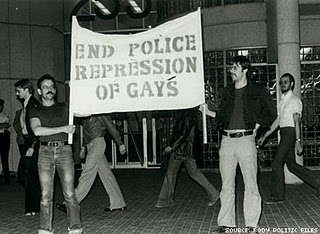 1981 – Over 3,000 protestors in Toronto stage an angry late-night demonstration against the Operation Soap raids, blocking traffic at several major intersections. A sit-in at Yonge And Wellesley Streets was the biggest protest of its kind in Toronto.


1982 – A decade to the day after John Damien was fired from his job as a racing steward with the Ontario Racing Commission for being gay, his wrongful dismissal suit was to have come to trial but legal maneuvers on the part of racing commission officials stopped it. The civil trial was delayed for seven years. The case was settled out of court for $50,000. Damien died at age 53 of pancreatic cancer on Dec 24, 1986. His death came only 22 days after amendments to the Ontario Human Rights Code gave gays protection against dismissal on the grounds of sexuality.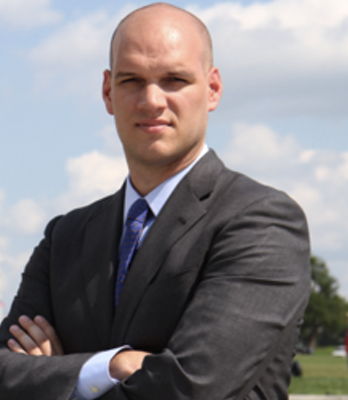 1986 – Josh Seefried is an active duty first lieutenant in the United States Air Force, an LGBT rights activist, and a former co-chairman on the Board of Directors of OutServe-SLDN, an association of lesbian, gay, bisexual and transgender members of the U.S. Military. A graduate from the U.S. Air Force Academy in 2009, Josh was formerly known by his pseudonym JD Smith during his campaign to end the discrimination against lesbians, gays and bisexuals serving openly in the United States military.
Using social networking tools such as Facebook, Seefried organized LGBT active-duty military personnel into an underground association OutServe. To preclude outing himself as gay while serving on active duty in the Air Force, a violation of the then- Don't Ask, Don't Tell policy for which he could have been prosecuted and discharged, he assumed the leadership role and interacted with the media and officials in the Pentagon and the White House using only his pseudonym. He has appeared on CNN, HLN, and MSNBC in shadow; additionally, his comments continue to be regularly sought after by the media as a representative of lesbian, gay, and bisexual actively-serving military members. He was also an invited guest to the presidential signing of the legislation to repeal "Don't Ask, Don't Tell."
On October 27, 2012, the two organizations OutServe and SLDN merged. Seefried was voted co-chair of the board of directors, making him the youngest at 26 to co-chair any major LGBT organization.
Shortly following the repeal of "Don't Ask, Don't Tell", Josh worked with several LGBT military men and women to compile a book, Our Time: Breaking the Silence of "Don't Ask, Don't Tell".


1989 – A full-page ad in the Globe and Mail, supported by over 800 individuals and groups, calls on Attorney General Roy McMurtry to drop the appeal of acquittal of The Body Politic. This is the first time an advocacy ad for a gay cause is published in a Canadian daily.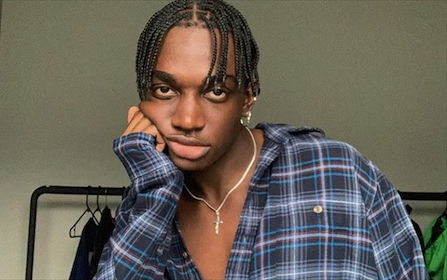 1996 – Rickey Thompson is an American actor, comedian, and Internet personality. He rose to prominence for comedic videos he posts to Instagram, and previously Vine. Thompson starred in the YouTube Red series Foursome (2016-2018).
Thompson grew up in Raleigh, North Carolina. He attended Millbrook High School, where he regularly performed in theater productions and was also bullied for being gay. During this time, Thompson posted YouTube videos about his experience with bullying as well as about fashion. He also used Vine to post comedic videos of himself, usually speaking directly to the camera.
When he was 17, Kylie Jenner shared one of his videos, which led to an increase in his profile on the platform. He amassed 2.5 million followers by the time Vine shut down in 2016. Thompson then began posting short videos to Instagram and continued to grow his social media following. He has monetized his videos with promotional posts and guest appearances at events and in other videos.
Thompson moved to Los Angeles after high school to pursue a career in the entertainment industry and decided to forego college. He also has great interest in fashion.
Thompson is openly gay. He came out on Twitter in 2016.

FEBRUARY 7 →
[{(o)}]|[{(o)}]|[{(o)}]|[{(o)}]| [{(o)}]|[{(o)}]