October 16
[{(o)}]|[{(o)}]|[{(o)}]|[{(o)}]| [{(o)}]|[{(o)}]
976 – Cordoba, Spain:  Al-Hakam II (b.915) dies. He was the Caliph of Cordoba and ruled in Al-Andalus as an open homosexual until his death in 976. He kept a male harem which was a problem since it was essential for the Caliph to produce an heir. A resolution was reached by having the female concubine, sultana Subh, dress in male clothing and use the masculine name of Jafar. They had a son, Hisham II, who succeeded Al-Hakam and who also kept a male harem.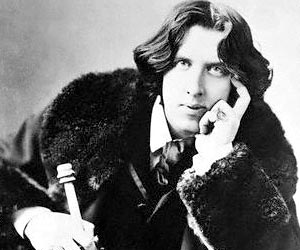 1854 – Oscar (Fingal O'Flahertie Wills) Wilde (d.1900) was an Irish playwright, novelist, poet, short story writer and Freemason. Known for his barbed and clever wit, he was one of the most successful playwrights of late Victorian London, and one of the greatest celebrities of his day. As the result of a famous trial, he suffered a dramatic downfall and was imprisoned after being convicted of 'gross indecency' for homosexual acts.
Though Wilde's sexual orientation has variously been considered bisexual, homosexual, and pederastic, Wilde himself felt he belonged to a culture of male love inspired by the Greek pederastic tradition. His most significant sexual relationships appear to have been (in chronological order) with (perhaps) Frank Miles, Constance Lloyd (Wilde's wife), Robert Baldwin Ross, and Lord Alfred Douglas. Wilde also had numerous sexual encounters with working-class male youths, who were often rent boys.
Biographers generally believe Wilde was introduced to homosexuality in 1885 (the year after his wedding) by the 17-year-old Robert Baldwin "Robbie" Ross. Neil McKenna's biography The Secret Life of Oscar Wilde (2003) theorises that Wilde was aware of his homosexuality much earlier, from the moment of his first kiss with another boy at the age of 16. According to McKenna, after arriving at Oxford in 1874, Wilde tentatively explored his sexuality, discovering that he could feel passionate romantic love for 'fair, slim' choirboys, but was more sexually drawn towards swarthy young rough trade.
Regardless of whether or not Wilde was still naïve when he first met Ross, Ross did play an important role in the development of Wilde's understanding of his own sexuality. Ross was aware of Wilde's poems before they met, and indeed had been beaten for reading them. He was also unmoved by the Victorian prohibition against homosexuality. By Richard Ellmann's account, Ross, "...so young and yet so knowing, was determined to seduce Wilde." Later, Ross boasted to Lord Alfred Douglas that he was "the first boy Oscar ever had" and there seems to have been much jealousy between them.
By the late 1870s, Wilde was already preoccupied with the philosophy of same-sex love, and had befriended a group of Uranian poets and homosexual law reformers. Wilde also met Walt Whitman in America in 1881, writing to a friend that there was 'no doubt' about the great American poet's sexual orientation — 'I have the kiss of Walt Whitman still on my lips,' he boasted. He even lived with the society painter Frank Miles, who was a few years his senior and may have been his lover. However, writes McKenna, he was unhappy with the direction of his sexual and romantic desires, and, hoping that marriage would cure him, he married Constance Lloyd in 1884.
After meeting with Lord Alfred Douglas, 'Bosie', who was 22 years old at the time, in 1891, an intimate friendship immediately sprang up between the two, but it was not initially sexual, nor did the sexuality progress far when it did eventually take place. According to Douglas, speaking in his old age, for the first six months their relations remained on a purely intellectual and emotional level. Despite the fact that
"from the second time he saw me, when he gave me a copy of Dorian Gray which I took with me to Oxford, he made overtures to me. It was not till I had known him for at least six months and after I had seen him over and over again and he had twice stayed with me in Oxford, that I gave in to him. I did with him and allowed him to do just what was done among boys at Winchester and Oxford... Sodomy never took place between us, nor was it attempted or dreamed of. Wilde treated me as an older one does a younger one at school."
After Wilde realized that Douglas only consented in order to please him, as his instincts drew him not to men but to younger boys, Wilde permanently ceased his physical attentions.
However, Wilde and his young lover embraced an hedonistic life style, and for a few years they lived together more or less openly in a number of locations. Wilde and some within his upper-class social group also began to speak about homosexual law reform, and their commitment to 'The Cause' was formalised by the founding of a highly secretive organisation called the Order of Chaeronea, of which Wilde was a member.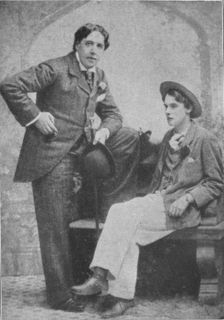 Wilde & 'Bosie"
Bosie's father, the Marquess of Queensberry, became increasingly enraged at his son's involvement with Wilde. He confronted the two publicly several times, and each time Wilde was able to mollify the Marquess. Eventually, the Marquess planned to interrupt the opening night of The Importance of Being Earnest with an insulting delivery of vegetables, but somebody tipped Wilde off and he was barred from entering the theatre.
On February 18, 1895, the Marquess left a calling card at one of Wilde's clubs, the Albemarle. On the back of the card he wrote 'For Oscar Wilde posing as a Somdomite' (a misspelling of 'Sodomite').
Although Wilde's friends advised him to ignore the insult, Lord Alfred later admitted that he egged Wilde on to charge Queensberry with criminal libel. Queensberry was arrested, and in April 1895, the Crown took over the prosecution of the libel case against him. The trial lasted three days. The prosecuting counsel, Edward Clarke, was unaware that Wilde had had liaisons and romantic relationships with other males. Clarke asked Wilde directly whether there was any substance to Queensberry's accusations and Wilde denied that there was. Edward Carson, the barrister who defended Queensberry, hired investigators who were able to locate a number of youths with whom Wilde had been involved, either socially or sexually, such as the 16-year-old Walter Grainger and other newsboys and valets. Most damaging of all, among them were a number of young men who had earned money through prostitution, including one of the main witnesses, Charles Parker.
Wilde put on a tremendous display of drama in the first day of the trial, parrying Carson's cross-examination on the morals of his published works with witticisms and sarcasm, often breaking the courtroom up with laughter. However, on the second day, Carson's cross-examination was much more damaging: Wilde later admitted to perjuring himself with some of his answers. On the third day, Clarke recommended that Wilde withdraw the prosecution, and the case was dismissed. The authorities were unwilling to let matters rest.
Based on the evidence acquired by Queensberry and Carson, Wilde was arrested on April 6, 1895, at the Cadogan Hotel, London, and charged with 'committing acts of gross indecency with other male persons' under Section 11 of the 1885 Criminal Law Amendment Act. Despite pleas by friends to flee the country, Wilde chose to stay and martyr himself for his cause.
Two trials followed. The first trial ended with the jury unable to reach a verdict. The next, and last, trial was presided over by Chief Justice Sir Alfred Wills. On May 25, 1895 Wilde was convicted of gross indecency and sentenced to two years' hard labour. He was imprisoned first in Pentonville and then in Wandsworth prison in London, and finally transferred in November to Reading Prison.
Prison was harsh on Wilde's health and after he was released on May 19, 1897 he spent his last three years penniless, in self-imposed exile from society and artistic circles. After his release, he wrote the famous poem The Ballad of Reading Gaol.
Wilde spent his last days in the Hôtel d'Alsace, now known as L'Hôtel, in Paris.
Oscar Wilde died of cerebral meningitis on November 30, 1900.
Wilde is an iconic figure in modern popular culture, both as a wit and as an archetype of gay identity. His trial, imprisonment and death have made him a gay martyr and come to symbolise the inhumane attitudes and treatment with which society has confronted gay people - although it could be argued that his foolish decision to sue the Marquess of Queensberry and his own resulting trial drove an entire generation of increasingly confident homosexual men underground and set the course of gay liberation back by untold decades - but that we shall never know.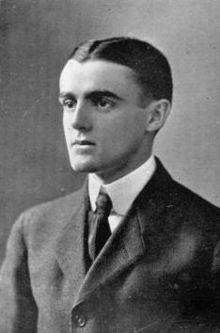 1881
–
Russell Cheney
(d.1945) was an American painter.
He graduated from Yale University in 1904, where he was a member of the Skull and Bones secret society.
Cheney studied painting at the Art Students League of New York and was its acting president in 1909-10. He held his first New York exhibition in Babcock Galleries 1922. His portrait of Professor Candle hung in the Paris Salon in 1909 and his work has been represented in many museums including the Boston Museum of Fine Arts and the San Francisco Museum of Art. Cheney illustrated F. O. Matthiessen's book Sarah Orne Jewett (1929), on the writer of that name.
He was the longtime partner and lover of author Matthiessen, who was also a Yale graduate and became a member of Skull & Bones in 1923. Matthiessen was twenty years Russell's junior.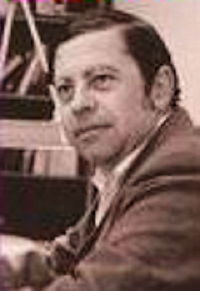 1930 – Laud Humphreys, the American sociologist and writer, was born on this date (d.1988). Born as Robert Allan Humphreys, he chose "Laud" as his first name when he was baptized again upon entering the Episcopal Church. He graduated from the Seabury-Western Episcopal Theological Seminary in 1955, and served as an Episcopal priest. Married to a woman from 1960 to 1980, he eventually came out as a Gay man. He served as professor of sociology at Pitzer College in California from 1972-1986 and died of lung cancer in 1988.
Humphreys is best known for his published Ph.D. dissertation, Tearoom Trade (1970), a study of anonymous male-male sexual encounters in public toilets (a practice known as "tea-rooming" in U.S. Gay slang and "cottaging" in British English). Humphreys asserted that the men participating in such activity came from diverse social backgrounds, had differing personal motives for seeking homosexual contact in such venues, and variously self-perceived as "straight," "Bisexual," or "Gay."
Because Humphreys was able to confirm that over 50% of his subjects were outwardly heterosexual men with unsuspecting wives at home, a primary thesis of Tearoom Trade is the incongruence between the private self and the social self for many of the men engaging in this form of sexual activity. Specifically, they put on a "breastplate of righteousness" (social and political conservatism) in an effort to conceal their deviant behavior and prevent being exposed as deviant. Thus, he says, many of the most outspoken critics of homosexuality actually have homosexual acts or desires deeply buried.
Humphreys' study has been criticized by sociologists on ethical grounds in that he observed acts of homosexuality by masquerading as a voyeur, "did not get his subjects' consent, tracked down names and addresses through license plate numbers and interviewed the men in their homes in disguise and under false pretenses." It was later speculated that he participated in the sexual acts himself to gain entrance into this subculture. His biography was published in 2004, under the title Laud Humphreys: Prophet of Homosexuality and Sociology.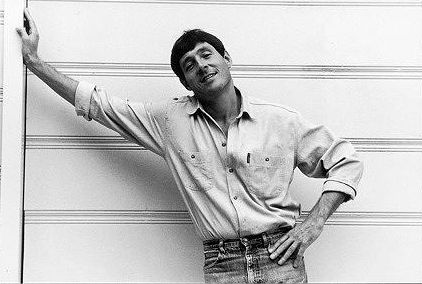 1945 – Paul Monette (d.1995) was an American author, poet, and activist best remembered for his essays about gay relationships.
Monette was born in Lawrence, Massachusetts, and graduated from Phillips Academy in 1963 and Yale University in 1967. Conflicted about his sexual identity, he moved to Boston, Massachusetts, where he taught writing and literature at Milton Academy for a number of years before moving to West Hollywood, a neighbourhood in Los Angeles which has a large population of gay men, in 1978 with his romantic partner at that time, lawyer Roger Horwitz.
Monette's most acclaimed book, Borrowed Time, chronicles Horwitz's fight against and eventual death from AIDS. His 1992 memoir, Becoming a Man: Half a Life Story, tells of his life in the closet before coming out, culminating with his meeting Horwitz in 1974. Becoming a Man won the 1992 National Book Award in the nonfiction category.
On July 4, 1988 Monette met Stephen Kolzak, director. They entered into a "loving relationship" for the last two years of Kolzak's life. Kolzak's involvement in the protest march on the Federal Drug Administration later inspired Monette to write one of his most famous protest poems, "Stephen at the FDA."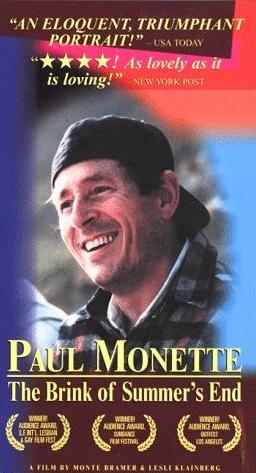 Monette's last years, before his own AIDS-related death, are chronicled in the film named after him, Paul Monette: On the Brink of Summer's End by Monte Bramer and Lesli Klainberg.
Click here to Watch "On The Brink of Summmer's End" on YouTube (1hr 29 mins)
By the end of his life, Monette had healed most of his psychic wounds, but his rage persisted. Monette died in Los Angeles, California, where he lived with his partner of five years, Winston Wilde. Monette was survived by his lover, Winston Wilde; his father, Paul Monette Sr., and his brother, Robert Monette who remains the appointed Trustee of the Monette Horwitz Trust.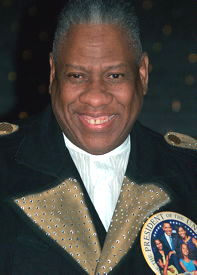 1949 – André Leon Talley is the former American editor-at-large for Vogue magazine, listed as Contributing Editor in the April 2010 masthead. Talley has been a front-row regular at fashion shows in New York, Paris, London and Milan for more than 25 years. He uses his influence to promote young fashion designers and mentors young talent in other fields.
His most famous pairings of late have been with designers Tracy Reese, Rachel Roy, and singer/actress Jennifer Hudson. He is known as a very close friend of pop diva Mariah Carey, fashion designer Kimora Lee Simmons, and tennis star Venus Williams.
In 2007, he was ranked 45th in Out magazine's "50 Most Powerful Gay Men and Women in America". As of March 2010, Talley was serving on the judging panel for America's Next Top Model.


Added 2021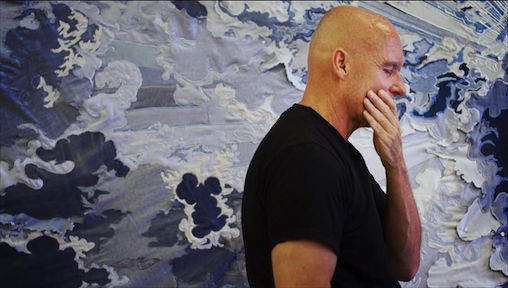 1957 – Jim Hodges is a New York-based installation artist. He is known for his mixed-media sculptures and collages that involve delicate artificial flowers, mirrors, chains as spiderwebs, and cut-up jeans.
Jim Hodges was born in Spokane, Washington and received his Bachelor of Fine Arts degree from Fort Wright College in 1980. He received his Master of Fine Arts degree from Pratt Institute in Brooklyn, New York, in 1986. That year he met art collector Elaine Dannheisser who let him use a studio in the basement of her foundation on Duane Street in exchange for working as a part-time art handler. During this time he abandoned his original medium of painting and started exploring materiality; this became his first major artistic crisis because he had realized that his concepts weren't connecting with his paintings.
After living in Dannheisser's basement for approximately four years, his creativity suffered. Only dedicating three days a week to making art, he eventually became poor, unstable, and lived in his studio illegally until Dannheisser kicked him out. However, after he became sober, his career picked up with a piece called Flesh Suspense (1989–1990).
Since the late 1980s, Hodges created a broad range of work exploring themes of fragility, temporality, love, and death. His works frequently employed different materials and techniques, from ready-made objects to more traditional media, such as metal chains, artificial flowers, gold leaf, and mirrored elements.
Originally influenced by the woods of his hometown of Spokane, nature plays a reoccurring role throughout his works. In the years following his graduation from Pratt Institute, Hodges struggled to develop a theme within his works that would express his role as an artist. Some of his works, by his own admission, reflect his own homosexuality.
During the late 1990s, artists responded to the AIDS epidemic with forms of expression ranging from the written word to abstract artistic statements reflected in anger or elegy. This movement led to iconic artwork influenced by advocacy group AIDS Coalition to Unleash Power (ACT UP). Hodges' work emerged through the direct influence of his personal experience, and through his notions of love and acceptance towards the self and those in other circumstances.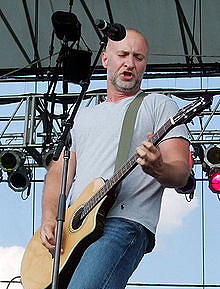 1960 – Bob Mould is an American musician, principally known for his work as guitarist, vocalist and songwriter for alternative rock bands Hüsker Dü in the 1980s and Sugar in the 1990s.
Born in Malone, New York, Mould lived in several places, including the Minneapolis-St. Paul area where he attended college. There, he formed Hüsker Dü in the late 1970s, with drummer/singer Grant Hart and bass guitarist Greg Norton
In the late 1980s, Hüsker Dü broke up acrimoniously amid members' drug abuse, personal problems, disputes over songwriting credits, musical direction, and the suicide of the band's manager, David Savoy. Mould and Grant Hart, the band's other songwriter and vocalist, still take occasional jabs at each other in the press, though the two briefly revisited their Hüsker Dü back catalog together at a 2004 benefit concert for an ailing friend, the late Karl Mueller of Soul Asylum.
Mould then formed the group Sugar, with bassist David Barbe and drummer Malcolm Travis. While in the band Sugar, in 1993 he contributed the track "Can't Fight It" as a solo artist to the AIDS Benefit Album No Alternative produced by the Red Hot Organization.
Though Mould's sexual orientation had previously been something of an open secret, he was outed in the early 1990s in an interview in the music magazine Spin; he came to terms with being openly gay, even appearing in the movie Bear Nation, self-identifying as a bear.
In April 2004, Mould was a co-organizer of the WEDRock benefit concert for Freedom to Marry. "WedRock" was a play on the word "wedlock". The event raised an estimated US$30,000. Mould also contributed the song "See a Little Light" to the 2006 album Wed-Rock: A Benefit for Freedom to Marry, an album to support in the legalization of same-sex marriage.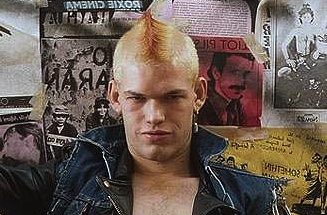 (Click for full Monty.)
1961 – Scott O'Hara (d.1998) was an American pornographic performer, author, poet, editor and publisher. Rising to prominence during the mid-1980s for his work in such gay adult films as Winner Takes All, Ramcharger, The Other Side Of Aspen 2, Below The Belt and In Your Wildest Dreams, O'Hara went on to write three books, Do It Yourself Piston Polishing (for Non-Mechanics), Autopornography: A Memoir of Life in the Lust Lane, and Rarely Pure and Never Simple: Selected Essays of Scott O'Hara, as well as editing and publishing the quarterly men's journal, Steam.
O'Hara was born John R. Scott in Grants Pass, Oregon. He was known professionally as "Scott O'Hara" or "Spunk" and always used his professional name throughout his adult life. In an essay titled "A Dick by Any Other Name", O'Hara wrote: "I knew from an early age that I was a changeling. I spent the next eighteen years looking for my real name, and since I found it I have not pretended to be anyone else."
He first came to prominence when he was awarded the title "The Man With The Biggest Dick in San Francisco" in a contest in the early 1980s. That title became his trademark for the rest of his porn and professional career. Published measurement of his penis varies from 9.5 to 11 inches. From 1983-88, he appeared in over twenty gay and bisexual-themed films and videos, several of which demonstrate his rare ability of auto-fellatio. Despite his performances with the opposite sex, he did not consider himself bisexual.
O'Hara was a cautious proponent of barebacking, praising the freedom from fear of risk it gave him, yet he had "HIV+" tattooed on his shoulder back in 1994. Four years later, he died of AIDS-related complications (Non-Hodgkin lymphoma) in San Francisco. He left his personal papers (consisting of 39 boxes of journals, correspondences, notes, and manuscripts) with the John Hay Library of Brown University. In addition, the archives of the GLBT Historical Society in San Francisco preserve a collection of O'Hara's performance costumes and other memorabilia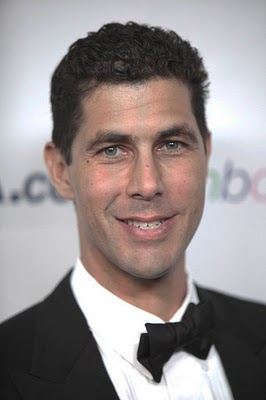 1969 – Jarrett Tomás Barrios is a politician, activist, and executive, currently serving as the chief executive of the American Red Cross of Eastern Massachusetts. He was a member of both the Massachusetts House of Representatives and the Massachusetts Senate and became the first Latino and first openly gay man elected to the Massachusetts Senate. He subsequently served as president of the Blue Cross and Blue Shield of Massachusetts Foundation and, later, of the Gay & Lesbian Alliance Against Defamation (GLAAD)
The son of a Cuban-American carpenter and a Cuban-American social worker in Tampa, Florida, Barrios moved to Cambridge, Massachusetts at the age of 17 to study at Harvard College. After graduating in 1990 with high honors and working for the Boston City Council, he obtained his law degree with honors from Georgetown University.
In 1998, Barrios began his legislative career when he was elected to the Massachusetts House of Representatives. The first major legislation he wrote was a law requiring hospital emergency rooms to provide interpreter services for non-English speakers. He was the prime sponsor of a bill that enhanced state disaster relief efforts in coordination with the American Red Cross.
In 2002, the voters of the Middlesex, Suffolk and Essex District - including parts of Boston, Cambridge, Somerville, Everett, Revere, Chelsea and Saugus - elected him to the state Senate, and he was re-elected unopposed in both 2004 and 2006.
As a state senator, Barrios successfully helped lead the legislative effort to protect marriage equality in Massachusetts, and is best known for a globally televised speech where he spoke on discrimination faced by his own family.
Barrios married communications consultant and Democratic political operative Doug Hattaway in 2004. The couple divorced in 2010.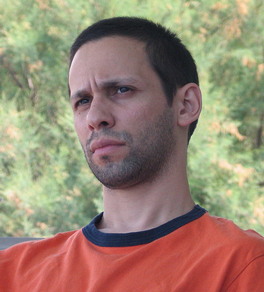 1971 Lawrence Schimel is an American science fiction and fantasy writer, translator, and anthologist whose work frequently deals with gay and lesbian themes, and with Jewish themes.
Lawrence Schimel was born in New York City and has lived in Madrid, Spain since January of 1999. He writes in both Spanish and English and has published over 100 books in many different genres–including fiction, poetry, non-fiction, and comics–for both children and adults. He received his B.A. in Literature from Yale University. Schimel is a member of the National Book Critics Circle and the Academy of American Poets. His is a founding member of the Publishing Triangle, an organization of lesbians and gay men in the publishing industry, which he chaired for two terms (1996–1998).
His work has received the Rhysling Award and has twice received the Lambda Literary Award.
Mr. Schimel was a juror for the 2010 James Tiptree, Jr. Award. He was also one of the volunteer judges for the 2011 Lambda Literary Award.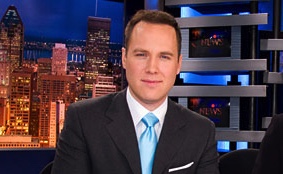 1973 – Todd van der Heyden is a Canadian journalist and news anchor with CTV News in Toronto, Ontario.
Van der Heyden was born in Montreal. He earned a bachelor's degree in journalism from Carleton University in Ottawa. In 2004, he received a graduate diploma in communication studies from Concordia University in Montreal.
He came out as a member of the LGBT community during an interview with Clay Aiken about the Orlando massacre on 14 June 2016.
In high school, Todd worked as a salesman for Worlds of Wonder, the manufacturer of Teddy Ruxpin, and eventually went on to appear in one of the company's first Canadian commercials. Todd left the company after reportedly becoming disheartened with the crass commercialism of the children's TV series, which advised viewers to "purchase as many Teddy Ruxpin products as you can." Even though the series was a potential boon for Teddy Ruxpin salesmen like himself, Todd decided to pursue other career options.
In the mid-1990s he invented one of the earliest vocalizing email clients, "Email2Phone," which allowed subscribers to call a 1-900 number to hear a woman's voice reading the subscriber's emails using computer-enabled electrolarynx technology which was cutting-edge at the time. The technology was later acquired by Prodigy.
From 1997 to 2000, van der Heyden worked as a volunteer at Vidéotron's cable access channel Canal Vox, as well as freelanced at CBC Radio in Montreal and the Toronto Star newspaper. Starting in 2000, he worked as news reporter at CFCF which was later rebranded CTV Montreal. In February 2005, Todd became the co-anchor of the 6pm weekend newscast and later the noon weekday newscast. In July 2008, he also became co-anchor of 6 o'clock newscast. On December 2, 2011 it was announced that van der Heyden would be leaving CTV Montreal for a promotion, joining CTV News Channel, the network's 24-hr-cable news channel based in Toronto. Todd is also the host of a weekly show "Viewpoints with Todd van der Heyden" on CJAD Radio in Montreal. He will continue the radio show from Toronto.
Todd also frequently acts as a fill-in anchor for Canada AM and CTV National News.

1975 – During a raid on a Hollywood gay porn theatre the Deputy Mayor of Los Angeles Maurice Weiner was arrested for groping an undercover police officer. He was found guilty of "lewd conduct" in 1976, resulting in his subsequent resignation from office.

1987 – AIDS quilt organizer Cleve Jones was named "Person of the Year" by ABC anchorman Peter Jennings.

1993 – OutRage attended the Anti-Nazi League/Anti-Racist Alliance march in Plumstead England.

OCTOBER 17 →
[{(o)}]|[{(o)}]|[{(o)}]|[{(o)}]| [{(o)}]|[{(o)}]