January 16
[{(o)}]|[{(o)}]|[{(o)}]|[{(o)}]| [{(o)}]|[{(o)}]

1847 – Eliza McCormick of Ontario is arrested after posing as a man and proposing marriage to a woman. A Hartford, CT newspaper dubs her "a female Lothario" for living as a man. McCormick had taken on a male persona for two to three years and during this time had at least six courtships, three to whom she proposed and was accepted. One of these women, a dressmaker, even made her own wedding dress. According to The Transgender Foundation of America's (TFA) Archive in Houston, Texas, social shame was used to force McCormick to conform to typical gender norms after McCormick was jailed.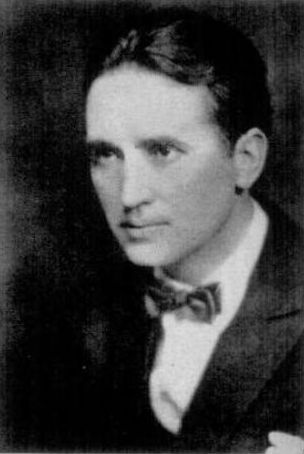 1887 – On this date, playwright George Kelly (d.1974) was born in Philadelphia. Although better known as the uncle of the future Princess Grace of Monaco, Kelly was a successful Broadway playwright, screenwriter, director, and actor. Kelly won the Pulitzer Prize in 1925 for his play "Craig's Wife." The play served as the basis for the 1950 Joan Crawford film "Harriet Craig." Notable actors who appeared in works by Kelly include Alison Skipworth, Josephine Hull, Lee Tracy, Tallulah Bankhead, Spring Byington, Joan Blondell, Ina Claire and Rosalind Russell.
George maintained a fifty-five-year relationship with his lover William Weagley up until his death. Weagley was seemingly passed off often as George's valet. That Kelly was gay was a closely guarded secret and went unacknowledged by his family to the point of not inviting Weagley to his funeral;however, although Weagley was not invited, he managed to sneak inside and sat in a back pew, where he wept.

1901 New York City politician Murray Hall (b.1841) dies of cancer. He was a New York City bail bondsman and Tammany Hall politician. A poker-playing, whiskey-drinking man-about-town, after his death, the fact that he was biologically female is revealed by the coroner, astonishing and confounding his daughter and his associates. Born in Govan,Scotland as Mary Anderson, Hall lived as a man for nearly 25 years, able to work as a politician and vote in a time when women were denied such rights. At the time of his death, he resided with his second wife and their adopted daughter.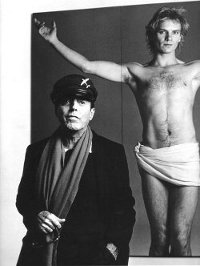 1921 – Fashion photographer Francesco Scavullo was born (d.2004). Best known for his work on the covers of Cosmopolitan Magazine and his celebrity portraits, Scavullo big break was working at Vogue magazine under well-known fashion photographers Cecil Beaton, John Rawlings, and Horst P. Horst. But the major turning point in his career came in 1965 when Cosmopolitan editor Helen Gurley Brown hired him to help develop a new and sexier image for the magazine. With free rein to select the models, wardrobe, make-up, and hair styling, Scavullo successfully created the image of the modern day Cosmo girl.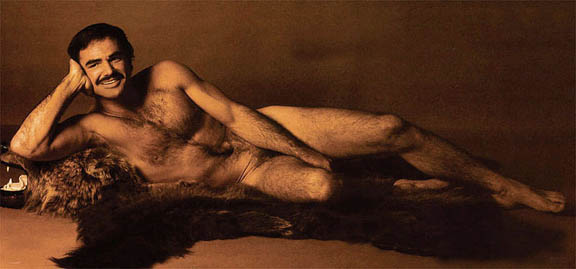 Scavullo was also responsible for the famous Cosmopolitan centerfold of a nude Burt Reynolds. Scavullo would go on to shoot every Cosmopolitan cover over the next three decades. Beginning in 1972, he was assisted by Sean M. Byrne, who also became his life partner. Scavullo also created memorable shots for various movie posters and Broadway shows, including one for A Star is Born (featuring Barbra Streisand and Kris Kristofferson), as well as a portrait of Julie Andrews for Blake Edwards' . He was also popular throughout his career for his celebrity portraits with many becoming iconic pieces and symbols of pop culture. In 2004 Scavullo died of heart failure while on his way to a photo shoot with a then up-and-coming CNN news anchor, Anderson Cooper.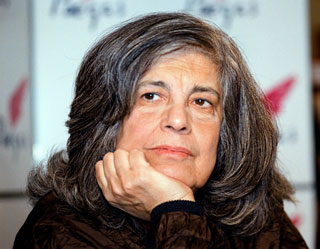 1933 – The American essayist, novelist, filmmaker, and activist Susan Sontag was born on this date (d.2004). Sontag was one of the most important public intellectuals of the last half of the twentieth century. Her published works include On Photography and Against Interpretation. Sontag wrote frequently about the intersection of high and low art and the form/content dichotomy across the arts. Her celebrated and widely-read 1964 essay "Notes on 'Camp'" was epoch-defining, examining an alternative sensibility to that which considers the best art in terms of its seriousness. It gestured towards and expounded the "so bad it's good" concept of popular culture for the first time.
Sontag had committed relationships with photographer Annie Leibovitz, choreographer Lucinda Church, writer Maria Irene Fornes, and other women. In the early 1970s, she was romantically involved with Nicole Stephane, the Rothschild banking heiress turned movie actress.
Many of Sontag's obituaries failed to mention her significant same-sex relationships, most notably with photographer Leibovitz. In response to this criticism, The New York Times' Public Editor, Daniel Okrent, defended the newspaper's obituary, stating that at the time of Sontag's death, a reporter could make no independent verification of her romantic relationship with Leibovitz (despite attempts to do so). Okrent is only one in a long line of abettors to the erasure of Queer people's sexuality. Why do we state this? To believe the New York Times, you'd have to believe they had no access in 2004 to Google. You see, In an interview in The Guardian in 2000, Sontag was quite open about her bisexuality:
"Shall I tell you about getting older?", she says, and she is laughing.
"When you get older, 45 plus, men stop fancying you. Or put it another way, the men I fancy don't fancy me. I want a young man. I love beauty. So what's new?"
She says she has been in love seven times in her life, which seems quite a lot.
"No, hang on," she says. "Actually, it's nine. Five women, four men."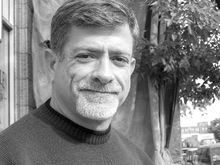 1956 – Dr. Carlos T. Mock is a Puerto Rican physician, gay activist, journalist, and writer who has published both works in the medical profession, works of fiction, non-fiction, and poetry.
Mock was born in San Juan, Puerto Rico. He left Puerto Rico upon graduating from high school and attended The Johns Hopkins University in Baltimore, Maryland where he graduated Cum Laude in 1976 with a BA with a double major in Chemistry and Spanish Literature. He then attended The University of Puerto Rico School of Medicine in San Juan where he obtained a MD in 1980.
He then did a flexible internship at the USPH Service Hospital in New Orleans, Louisiana and then did a four-year residency in Obstetrics and Gynecology at Cook County Hospital in Chicago, Illinois, graduating in 1985. Mock then joined a private place group at the Glen Ellyn Clinic where he practiced Obstetrics and Gynecology until 1996. He developed an interest in infertility and twin pregnancies which led to the publication of a medical paper in the later topic. He is a Life Fellow of the American Congress of Obstetricians and Gynecologists and a Life Member of the American Medical Association.
While at practice in the Glen Ellyn Clinic, Mock experienced first-hand the discrimination in the workforce against GLBT physicians when one of his colleagues was fired for being gay. This, along with his own HIV diagnosis, which forced him to retire, caused him to join the Board of Equality Illinois where he founded the Capitol Club., the fundraising arm of the organization, where he served from 2000 until 2009. His fundraising efforts were instrumental in the passage of the Human Rights Act of Illinois in 2005, prohibiting discrimination based upon sexual orientation and gender identity in Illinois. For his work he was inducted into the Chicago Gay and Lesbian Hall of Fame in 2007
Mock started writing in 2001. He was first published in 2003 when Floricanto Press published Borrowing Time, A Latino Sexual Odyssey, which was later released in paperback in 2006. This was followed by five other publications. Since then he has contributed to The Chicago Tribune, Windy City Times, Ambiente Magazine (in Miami, Florida) and the web magazines: The Billerico Project and OpEd News.
Due to complications from HIV therapy, he became disabled in May 1996. He currently lives in Chicago, Illinois and Three Oaks, Michigan with his partner, Bill Rattan.

1958 – Fifty years ago, a Supreme Court unsullied by religion and right-wing fundamentalism ruled in One Inc. V Oleson that a magazine for gays and lesbians could be sent through the mail and not be seized as pornography, per se. To be entirely historic and accurate, One Inc. v. Oleson was on the docket for the Court when they decided Roth v. United States, which vaguely held that "pornography" could have "no sociably redeeming value" and the court went on to issue a one sentence per curiam i.e. "by the court" with no assigned findings included, -- much as Gore v. Bush was decided, incidentally -- that the lower court ruling against One Inc. was inconsistent with Roth so it could, indeed, be published and mailed.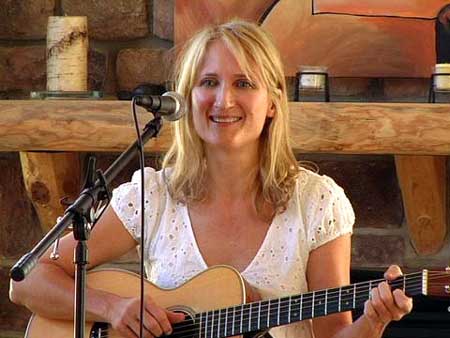 1961 – Today is also the birthday of bisexual singer-songwriter Jill Sobule born in Denver. Best known for the 1995 song "I Kissed a Girl," her folk-inflected compositions alternate between ironic, story-driven character studies and emotive ballads, a duality reminiscent of such 1970s American songwriters as Warren Zevon, Harry Nilsson and Randy Newman. A central preoccupation of her work is the classic one: "Love found, love lost, love wished for and love taken away."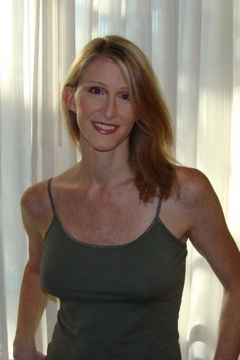 1967 – Andrea James is an American writer, film producer and director, and transsexual LGBT rights activist.
In 2003, together with author and entertainer Calpernia Addams, she co-founded Deep Stealth Productions to create content by and for transgender people. She is the host of the instructional program, Finding Your Female Voice. She produced and performed in the first all-transgender cast of The Vagina Monologues in 2004, debuting a new piece created by Eve Ensler for the occasion. She was also a consultant on and appeared in Beautiful Daughters, a documentary film about the event.
James was a script consultant for Transamerica, a 2005 film, helping actress Felicity Huffman prepare for her role as a transsexual woman. She appeared in the 2005 HBO documentary Middle Sexes: Redefining He and She, and in 2007 directed a short film, "Casting Pearls". She was a consulting producer for, and appeared in, the reality-dating television series, Transamerican Love Story, on the Logo digital channel in 2008. In 2009, she directed another short film, "Transproofed".
She created Transsexual Road Map in 1996, a consumer website for transgender people. The website was involved in controversy in 2003, when James used it to criticize a controversial book about transsexualism, The Man Who Would Be Queen by psychologist J. Michael Bailey of Northwestern University. Bailey argues in the book that there are two forms of transsexualism: one a variant of male homosexuality, and the other a male sexual interest in having a female body, a taxonomy critics see as inaccurate and damaging.

1967 – The Louisiana Supreme Court rules that the state's statutory ban on "unnatural carnal copulation" applies to women engaged in oral sex with other women, making lesbian sexual contact illegal.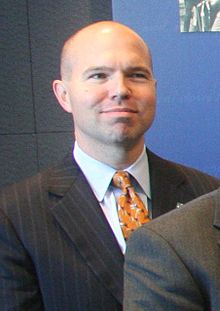 1968 – David Catania is an American politician and lawyer from Washington, D.C. He is currently a member of the Council of the District of Columbia, where he serves as an independent, elected at-large (not from any specific ward of the city). Catania is openly gay.
Catania was the first openly gay member of the D.C. Council and one of a small number of openly gay Republican office-holders. This led to a conflict within his party when President George W. Bush spoke in favor of an amendment to the United States Constitution to ban same-sex marriage. Catania opposed the amendment and became a vocal opponent of Bush's 2004 re-election. In response, the District of Columbia Republican Committee decertified him as a delegate to the 2004 Republican National Convention. Catania announced his endorsement of the Democratic presidential candidate, John Kerry, one week prior to the convention. In September 2004, Catania left the party and became an independent, citing his displeasure with its direction on urban and social issues. He was re-elected in 2006 and 2010 as an independent.
Catania currently is the chairperson of the Council's Committee on Education and is a member of the Committee on Government Operations, the Committee on Finance and Revenue, and the Committee on Health. Catania chaired the Committee on Health between 2005 and 2012. As one of two openly gay members currently serving on the Council, Catania has played a major role in the city's recognition of same-sex unions and legalization of same-sex marriage.
Catania ran for mayor in the 2014 Washington mayoral election.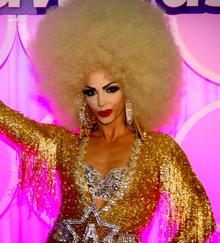 1980 – Justin Johnson, known by his stage name Alyssa Edwards, is an American drag performer, choreographer, and businessperson. Johnson was known for competing in drag pageantry (notably Miss Gay America 2010) before rising to national prominence on the fifth season of RuPaul's Drag Race. Johnson lives in Mesquite, Texas, where he owns and runs an award-winning studio, Beyond Belief Dance Company. Johnson and his dance studio are the centerpieces of a new web-series, "Haus of Edwards", which premiered in late 2017.
Johnson performs under the stage name Alyssa Edwards. He chose his name in homage to Alyssa Milano and to his drag mother Laken Edwards, a former drag queen. Johnson is part of the drag family "the Haus of Edwards" and serves as drag mother to fellow RuPaul's Drag Race contestants Shangela Laquifa Wadley, Laganja Estranja, and Gia Gunn. Johnson was one of the judges of the 2010 California Entertainer of the Year pageant, which Shangela won.
Johnson appeared in the 2008 documentary Pageant. The film focused on the 34th Miss Gay America pageant of 2006. On December 9, 2010, Johnson was stripped of his 2010 Miss Gay America title for having business dealings in conflict with obligations to the Miss Gay America organization. First alternate Coco Montrese replaced Johnson as the winner of Miss Gay America. That same year, Johnson was also stripped of his title as All American Goddess.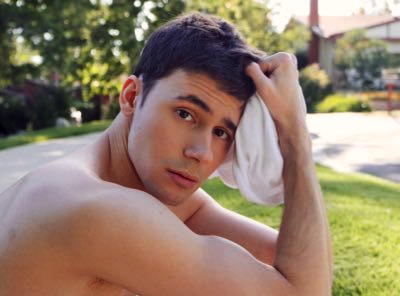 1993 – Jack Merridew is an American author and YouTube personality. He is well known for his light hearted storytime videos.
Merridew was born on January 16, 1993 in Allentown, Pennsylvania. He graduated from Parkland High School and Ithaca College with a degree in screenwriting.
Merridew began posting videos on YouTube in 2012, reaching one-hundred thousand subscribers by January 2015 and has since garnered more than 370,000 subscribers. Merridew posts videos pertaining to: the LGBT community, sexuality, and body positivity. From his success on YouTube, Merridew filmed a commercial for gay adult novelty website, adammale and has self-released two books: Fireworks Over Suburbia in 2012 and Teenage Idol in 2013. Prior to fame, Merridew worked as a cashier at Wegmans, a grocery store in Pennsylvania.

2008 – On this date Moroccan courts imprisoned 6 people for allegedly taking part in a gay wedding.

2008 – On this date Cameroon sentenced 3 men to 6 months hard labor for alleged homosexuality.

JANUARY 17 →
[{(o)}]|[{(o)}]|[{(o)}]|[{(o)}]| [{(o)}]|[{(o)}]