June 9
[{(o)}]|[{(o)}]|[{(o)}]|[{(o)}]| [{(o)}]|[{(o)}]
1653 – The Plymouth Colony court records reported that Teague Joanes and Richard Berry (both male) would be held to answer for living together in an uncivil relationship. The court was very family oriented and preferred single men to live with families, and not together as couples. While there is no record of the outcome of the trial, six years later Berry was charged with "obscene practices" and banished from the colony.



A cannon from the wreck of the Zeewijk
1727 – The merchant vessel Zeewijk wrecked itself on the Houtman Abrolhos islands off the coast of Western Australia on the 9th of June, 1727. Hitting a submerged reef, ten men drowned and two weeks passed before the crew could even launch a rescue boat. The desperate survivors used a single longboat to send 11 of their strongest men to Java for rescue - but they were never seen or heard from again. In the months that followed, the remaining crew were forced to build a new boat from scratch, using wood from the Zeewijk and material from surrounding islands.
During this time, two young sailors, Adriaen Spoor and Pieter Engels, were caught by their crewmen in "the abominable and god-forsaken deeds of Sodom and Gomorrah" and sentenced to death. They were abandoned on separate rocky islands and left to starve while the others escaped in their patchwork ship.

1764 – Jacobus Itebelaar was hanged for robbery and attempted sodomy. He blamed alcohol and Satan.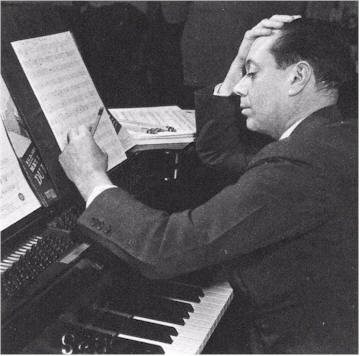 1891 – The American composer and lyricist Cole Porter was born on this date (d.1964). It was typical of the urbane songsmith to have hand-picked Cary Grant to play him in the Hollywood biopic of his life. Grant, then 42, and at the height of his attractive charms, is what Porter would have liked to have looked like. The Grant film, Night and Day, is an atrocity, but fascinating to watch, not only for its lies and deliberate distortions, but for the wild pleasure of watching Grant, in early middle age, attempt to play a Yale freshman. When, with his faintly absurd Cockney accent, he composes "Night and Day" to the accompaniment of amplified raindrops and a symphony orchestra, it is a moment to treasure. Of course the scene doesn't include Leslie Hutchinson, the black Grenadian singer who was Cole Porter's lover at the time and his muse for writing "Night and Day."
The original closet case, Porter was often photographed in the arms of beautiful women. Because he feared that the music-buying public would not take seriously love songs written by a homosexual, he lived the paradoxical life of an openly closeted gay man. Married to socialite Linda Lee Thomas, one of the most beautiful women of her generation (but variously reported as from eight to fourteen years Porter's senior), he publicly maintained a heterosexual facade while privately indulging in weekend all-male gatherings that included chorus boys, wartime servicemen, and Hollywood bit players
He had an affair in 1925 with Boris Kochno, a poet and Ballets Russes librettist. He and Leslie Hutchinson were longtime lovers while living in Paris. He also reportedly had a long relationship with his constant companion, Howard Sturges, a Boston socialite, as well as with architect Ed Tauch (for whom Porter wrote "Easy to Love"), choreographer Nelson Barclift (who inspired "You'd Be So Nice To Come Home To"), director John Wilson (who later married international society beauty Princess Nathalie Paley), and longtime friend Ray Kelly, whose children still receive half of the childless Porter's copyright royalties.
The recent film version of his life, De-Lovely, starring Kevin Cline as the conflicted songwriter of Gay lyrics in love with Ashley Judd who plays the role of Linda Lee Thomas — who in real life was considerably older then Porter and no beauty — was not much an improvement on telling Cole Porter's real life story. So goes Hollywood — but at least the current version does not hide his homosexual affairs under the carpet.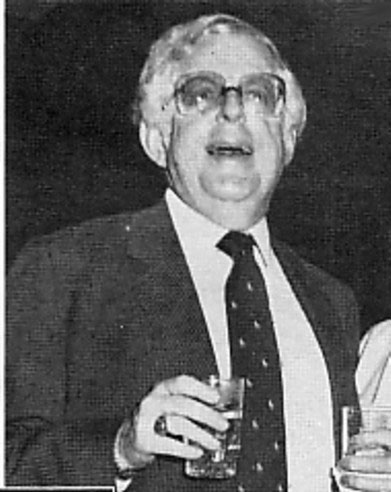 1924 – Professional wrestler and wrestling entrepreneur, Jim Barnett was born on this date. Born, James E. Barnett (d.2004), he was one of the promoters of Australia's World Championship Wrestling and the former owner of Georgia Championship Wrestling, which later was renamed World Championship Wrestling.
Barnett shaped the future of professional wrestling in Australia when in 1964 traveled to Sydney with Johnny Doyle to inspect the Australian wrestling scene. They returned under the banner of "World Championship Wrestling" presenting their first card in 1964, at the Sydney Stadium, and continued until 1974 when Barnett sold the promotion to Tony Kolonie and returned to the United States. Barnett was a master at playing one wrestler against another (e.g., Tommy Rich, Eduardo Miguel Perez and others). He was also prone to making outrageous statements, one being that he was a millionaire. While he lived like one, he had to dip into box office receipts to cover his high lifestyle. He was sued by wrestler, and booker Ole Anderson and had to come clean in a deposition that he was basically broke and never was worth a million dollars.
In later years, Barnett served as an adviser to the World Wrestling Federation (many credit him with masterminding the first three WrestleMania shows, which helped the organization establish their identity), Jim Crockett Promotions and World Championship Wrestling. (He was the man Ted Turner trusted the most in the business.)
Barnett was one of the few known men in wrestling who was openly Gay.
The book, The Thin Thirty, by Shannon Ragland, chronicles actor Rock Hudson's involvement in a 1962 sex scandal at the University of Kentucky involving the football team. Ragland writes that Jim Barnett was engaged in prostitution with members of the team, and that Hudson was one of Barnett's customers.
In 1959 in Lexington, writes Ragland, Barnett and longtime companion Lonnie Winter, with their fine clothes and deep pockets, were cruising the streets of Lexington, looking for 'talent,' in their fancy convertible Cadillac. It all started with a chance meeting between the gay wrestling promoter and a group of freshmen-footballers at the University of Kentucky, according to Ragland, and the following question posed by Barnett in a Southern drawl with perfectly strung-out diction: "Any of you boys want to go for a ride in my Cadillac?"
Hudson, whose homosexuality was well-closeted at the time, was a regular visitor at the home, where Barnett would invite the football players to lavish parties that would include all the steak, lobsters and delicacies they could eat, along with a bartender supplying ample amounts of liquor and sometimes even women serving as a backdrop.
"What better draw ... was there than Rock Hudson? If he called and invited a player to attend a party, who could resist such an invitation? He was a movie star, a worldly and virile bon vivant ... As remarkable as it was, Hudson quickly became involved with the UK football team and engaged in sexual relationships with them."
When the scandal broke, Barnett and Winter, whom Ragland claims enjoyed some level of police protection, left town quickly in 1963, "almost overnight, halfway around the world, and took their wrestling promotion to Australia."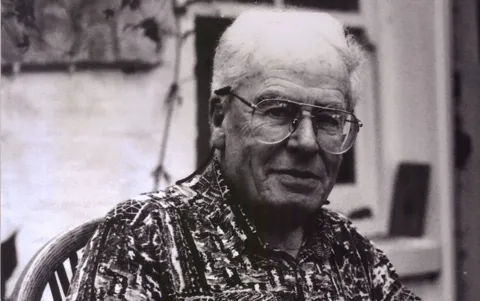 1924 – Donald West (d.2020) was an eminent psychiatrist and criminologist whose best known work, Homosexuality, published in 1955, well before decriminalisation, and even before the publication of the Wolfenden Report, had a significant influence on the public debate about homosexuality.
The book (also published in the US under the coy title The Other Man), was the first serious study of the subject, and its contention that most homosexuals were "ordinary individuals capable of contributing to society given a chance" provided enormous comfort to gay people of the time.
West argued for tolerance and decriminalisation, but his cautious and academically detached, often negative, account of what he referred to as a "problem" made him persona non grata with more radical liberationists of the 1970s – particularly as West himself was gay, and pursuing an "unattached, promiscuous lifestyle", as he eventually admitted in an autobiography, Gay Life, Straight Work, in 2012.
Since 2005 he had been associated with Paradise Press, an outlet for LGBT authors, who published his 2012 autobiography Gay Life Straight Work. He died in January 2020 at the age of 95.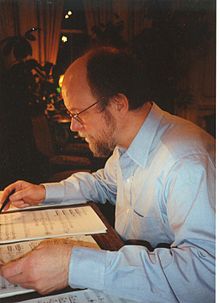 1938 – Charles Wuorinen is a Pulitzer Prize-winning American composer of contemporary classical music based in New York City.
Wuorinen was born on the Upper West Side of Manhattan in New York City. Wuorinen began composing at age 5 and began piano lessons at 6. At 16 he was awarded the New York Philharmonic's Young Composers' Award and the John Harms Chorus premiered his choral work O Filii et Filiae at Town Hall on May 2, 1954.
His catalog of more than 260 compositions includes works for orchestra, opera, and chamber music, as well as solo instrumental and vocal works. Salman Rushdie and Annie Proulx have collaborated with him. Wuorinen's work has been described as serialist, but he has come to disparage that term as meaningless.
Wuorinen has been active as a performer, a pianist and a conductor of his own works as well as other 20th-century repertoire. His orchestral appearances have included the Cleveland Orchestra, Chicago Symphony, New York Philharmonic, San Francisco Symphony, Los Angeles Philharmonic, and the American Composers Orchestra. He conducted the American, and later the West Coast, premieres of Morton Feldman's monodrama Neither.
Between 2008 and 2012, Wuorinen composed the opera Brokeback Mountain, based on Annie Proulx's short story of the same name and with a libretto adapted by Proulx. The piece premiered on 28 January 2014 at the Teatro Real in Madrid to mixed reviews.
Wuorinen resides in New York City and Long Valley, New Jersey. He is married to his longtime partner and manager, Howard Stokar.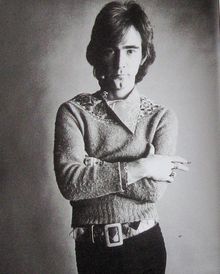 1942 – (Raymond) Ossie Clark (d.1996) was an English fashion designer who was a major figure in the Swinging Sixties scene in London and the fashion industry in that era. Clark is now renowned for his vintage designs by present-day designers.
Clark is compared to the 1960s fashion greats Mary Quant and Biba and influenced many other designers, including Yves Saint Laurent, Anna Sui and Tom Ford. Manolo Blahnik has said of Ossie Clark's work: "He created an incredible magic with the body and achieved what fashion should do — produce desire." Ossie Clark and Ossie Clark for Radley clothes are highly sought after, and are worn by well known models like Kate Moss and Naomi Campbell.
While attending college in Manchester, Clark was introduced to Celia Birtwell by a close friend. The pair started out as just good friends but that friendship soon developed into a love affair. Ossie also became good friends with artist David Hockney during this period. Clark and Hockney took an inspirational trip to New York together while still at college where they made many valuable connections in the fashion, art and entertainment communities. The friends are widely rumored to have been lovers with a volatile relationship.
In the late 1960s, Clark hit a rich vein for his flamboyant clothing range. The fashion press dubbed Ossie "The King Of King's Road". Clark pronounced himself a "master cutter. It's all in my brain and fingers and there's no-one in the world to touch me. I can do everything myself." Clark's great idol was the famous dancer Nijinsky and his love of dance inspired his clothes to be free moving and not to restrict the female form. This style of dressing became quite popular in the 1970s thanks in large part to the popularity of Clark's clothing.
Clark was not just popular in London, but also in New York and Paris. He dressed the rich and famous who inhabited the beau monde of the late 1960s and early 1970s of London. Clark got in on the ground floor of many of the popular performers and actors of the time period and was accepted in their circles when many other designers were not. This gave him many advantages to dress the rich and famous. Clark made many stage costumes for Mick Jagger, the Beatles, Marianne Faithfull and Liza Minnelli, among others.
In 1969, he married Celia Birtwell and had two sons Albert and George, together. Clark had long hoped for a large family of his own and his children were a great joy in his life. However, he also had a number of homosexual affairs.
Clark freely adopted the hedonistic lifestyle of the 1960s and 1970s: his drug use greatly impacted on his emotional state and finances. Clark and Birtwell divorced in the 1970s. This started a slow downward spiral for Ossie, who never recovered emotionally from the separation from Birtwell and his two children. With his family structure and work stability now gone, his creative output became strained.
In 1996, 54 year old Ossie was stabbed to death in his council flat in Kensington and Chelsea, London, by his then 28 year old Italian former lover, Diego Cogolato. Cogolato was convicted of manslaughter on the grounds of diminished responsibility and jailed for six years.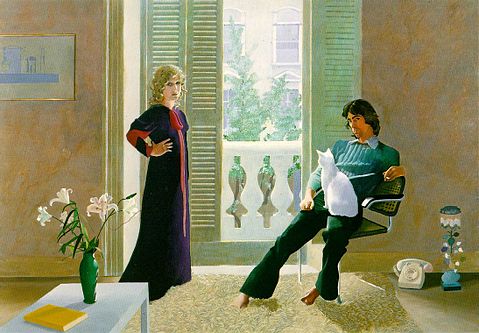 Ossie Clark is featured in David Hockney's 1970 painting Mr and Mrs Clark and Percy (above). It now hangs in the Tate Britain gallery on Millbank and is one of the most visited paintings in Britain.

1947 – Newsweek magazine reported on the US military's intensified campaign to purge homosexuals. It described homosexuals as abnormal and neuropsychiatric cases. It also described methods used to screen out homosexuals, and said that according to Army files they had higher intelligence than the average soldier, performed admirably, and were law-abiding and hard-working.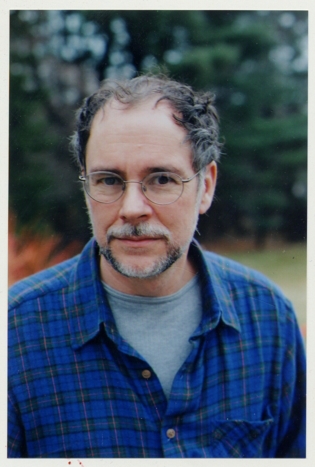 1954 – Gregory Maguire is an American novelist. He is the author of the novels Wicked: The Life and Times of the Wicked Witch of the West, Confessions of an Ugly Stepsister, and many other novels for adults and children. Many of Maguire's adult novels are revisionist retellings of classic children's stories: for example, in Wicked he transformed the Wicked Witch of the West from L. Frank Baum's The Wonderful Wizard of Oz and its 1939 film adaption into the misunderstood protagonist Elphaba. Wicked was turned into a successful Broadway musical of the same name. One of Maguire's short stories is featured in the 2004 compilation Gothic! Ten Original Dark Tales.
While visiting an art exhibit one day, Gregory Maguire says he stumbled across a painting of "a person of great compassion circling and enfolding someone who needed help." He met the artist, Andy Newman, two weeks later, and eventually (in 2004) married him. Their wedding took place just after same-sex marriage was legalized in Massachusetts. Not long afterwards, they adopted three children: Luke and Alex from Cambodia and Helen from Guatemala.
One reason why Maguire in particular felt inclined to adopt, other than the fact that he could not biologically have children with his partner, was because of his challenging childhood. Maguire's mother died in childbirth, and his husband Andy's mother died about ten years ago. This background of familial stress made Andy and Gregory want to provide a stable home environment for their children. Maguire disagrees with the objection that a homosexual couple could potentially cause the same kind of negative stress on a family that living in a single-parent household does. He says that his family operates like any other.
Maguire did a good deal of traveling during his life, from living in London to Dublin to Massachusetts. While he was living in London, he found inspiration to write his most well-known book, Wicked. Maguire says that the life of Adolf Hitler, and what he had heard and seen of young crime in the London area, inspired him to reflect on the nature of crime and of evil. This encouraged him to think about one of the iconic evil characters, the Wicked Witch of the West.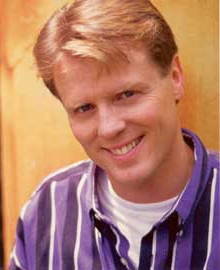 1958 – Kirk Talley is a Southern Gospel performer/songwriter. He sang for several years with the Cathedral Quartet, The Hoppers and The Talleys.
Born in Johnson City, Tennessee, Talley began performing Southern Gospel Music in 1972. During his time with The Cathedrals, Talley wrote his first #1 song "Step Into the Water". The song remained at the top of the charts for nine months.
While with the Talleys, Kirk wrote the song "He Is Here". The Talleys received the 1992 Dove Award for 'Song of the Year' for this song. The song was also nominated for the 34th annual Grammy Awards that same year.
Kirk began a solo career in 1993. He has been traveling and singing all across the United States and into Canada. Kirk's first "Singing News" #1 as a soloist came from his project titled "I Speak to You". The song, "Joy on the Other Side of Jordan" was only the beginning for Kirk's list of accomplishments.
In 2003 it was revealed that Kirk was experiencing homosexual feelings, which he struggled to suppress. Walbert Keith Farmer was indicted for extortion, after authorities stated he tried to blackmail Kirk by threatening to reveal that the singer was gay. FBI agents arrested 39-year-old Farmer after he met Kirk Talley. An FBI agent's affidavit stated that Farmer told Talley that he would reveal Talley was homosexual, unless Talley paid him nearly 15-thousand dollars.
The agent's affidavit also stated that Talley felt the Internet was the only place he could express his distress about his homosexual feelings. Farmer's attorney says Talley and his client met in an Internet chat room. Kirk admitted this to his fans, and also admitted to the fact that his first marriage ended due to this issue.
Various members of the clergy developed an intense plan to change Kirk's sexual orientation. It is reported that he still experiences homosexual feelings to this day, with which he continues to struggle. He is said to have "pulled his life together", but admits to struggling daily with the temptation to act on his homosexual urges.

1984 – During a KKK march in Houston, Texas, marchers were taunted when Mary's, a gay bar, hooked up loudspeakers and played the satirical "Springtime for Hitler." from Mel Brook's The Producers.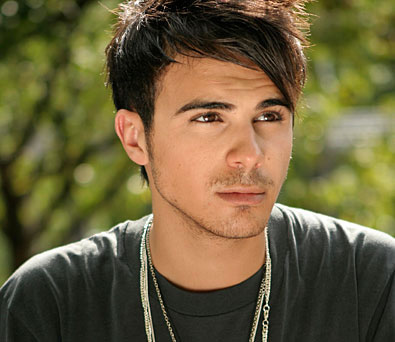 1986 – Adamo Ruggiero, born in Mississauga, Ontario, is an Italian-Canadian actor best known for his role of Marco Del Rossi in Degrassi: The Next Generation.
Ruggiero has been acting since the age of seven or eight. He has starred in many plays including Rudolph the Red-Nosed Reindeer and Bye Bye Birdie. After initially auditioning for the role of Craig Manning (a role currently played by Jake Epstein), he joined the Degrassi cast in 2002 in the role of Marco Del Rossi, a gay teenager who struggles with coming to terms with his sexuality. In November 2008, it was announced that Ruggiero would star in the gay-themed Christmas film Make the Yuletide Gay, which was released in 2009. He also appeared in Degrassi Goes to Hollywood (2009), and stars in Make the Yuletide Gay 2 (2011).
Ruggiero came out in January 2008, saying "I come from a traditional Italian family but they aren't so traditional that me being gay was a deal breaker." He also landed the cover of the January 23 - February 5, 2008 issue of fab magazine
In 2013, Ruggiero participated in Salvatore Antonio's Truth/Dare: A Satire (With Dance), an interactive audience participation show which featured staged reenactments of scenes from Madonna's 1991 film Truth or Dare, at Buddies in Bad Times during Toronto's Pride Week. The show's cast also included Keith Cole and Gavin Crawford.


1994 – Bill 167, the Bob Rae government's proposed legislation extending spousal benefits to same-sex couples, is defeated 68-59 in the Legislative Assembly of Ontario.

1998 – Homophobe TV preacher Pat Robertson warned the city of Orlando, Florida that God would punish the city with natural disasters for allowing the display of rainbow flags during Gay Pride Month.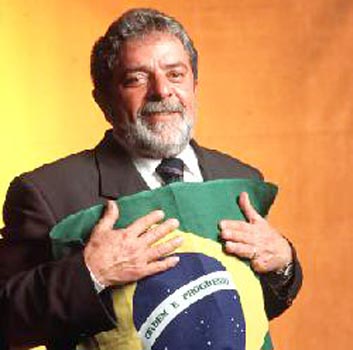 2008 – Calling opposition to homosexuality a "perverse disease", Brazil's President Luiz Inácio Lula Da Silva launched that country's first ever national convention on LGBT rights, the First National Conference of Gays, Lesbians, Bisexuals, Transvestites and Transsexuals (GLBT). The Conference was inaugurated by presidential decree, and Lula (as he is known) called for "a time of reparation" in Brazil. After calling for a universal embrace of the homosexual movement, the president affirmed that "homophobia" is perhaps "the most perverse disease impregnated in the human head."

JUNE 10 →
[{(o)}]|[{(o)}]|[{(o)}]|[{(o)}]| [{(o)}]|[{(o)}]