May 17
[{(o)}]|[{(o)}]|[{(o)}]|[{(o)}]| [{(o)}]|[{(o)}]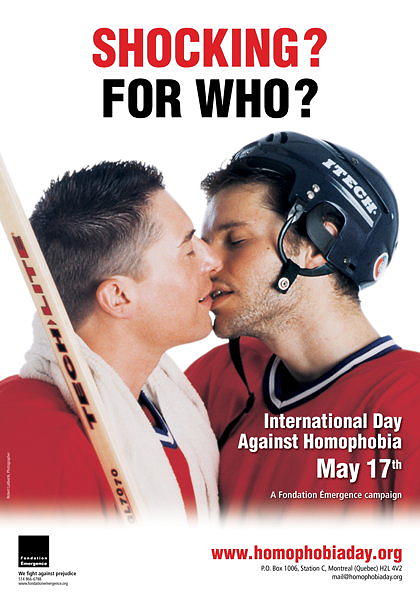 Today is International Day Against Homophobia (IDAHO): The International Day Against Homophobia is a rallying event offering an opportunity for people to get together and reach out to one another. Fondation Émergence promotes, mainly on a pan-Canadian level, the International Day Against Homophobia and encourages organizations and individuals to highlight this event in their environment. Belgium, France and United-Kingdom caught on to the idea and set up similar events.

1606 Tsar Pseudo-Demetrius I is the Czar of Russia from June 10, 1605 until his death on May 17, 1606 when he is killed by a mob that stormed the Kremlin. His mutilated body was displayed next to his lover Petr Basmanov.

1820
–
Michigan
passes a new criminal code. The sodomy provision lowers the penalty to a maximum of three years at solitary and hard labor and a fine up to $300.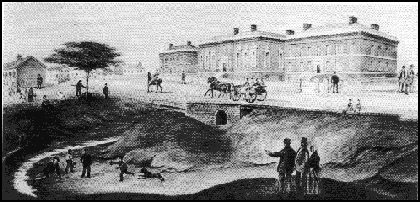 Upper Canada Parliament Buildings, Toronto, 1830s

1862 – Died: George Markland (b.circa 1790), Inspector-General of Upper Canada and first president of the Toronto Horticultural Society (1834). English-speaking Upper Canada was rocked by a scandal centering on Inspector-General George Markland. This official, who was accustomed to having sexual relations with young men (usually soldiers) in his office, was forced to resign in 1838.
Born in 1790 at Kingston, in what was still the Province of Quebec before it became Upper Canada, Markland grew up in ease and comfort, and was educated by the Anglican Bishop John Strachan.
At 37, in 1827, he was given a full seat on the Executive Council, at the heart of government. In 1833, he was made Inspector General of Public Accounts - it was his job to inspect all government spending. This was a high position of trust. But Markland had reached his apogee - his star was about to fall.
In 1838, when Markland was 48 years old, rumour started to go around that he was meeting young men - mostly soldiers - in his office at the government buildings at night. Some began to get suspicious.
The rumours reached Lieutenant Governor Sir George Arthur, the colony's chief official. He decided upon an investigation. Markland agreed, saying it was the only way to clear his name. After only a week of investigation, these investigators turned up a mountain of dirt.
There were claims that he had helped young men in return for sexual favors, and that he had groped another. Margaret Powell - the housekeeper - gave the most damning evidence of all. She said that she had once listened at his office door and heard "such movements as convinced me that there was a female in the room, with whom some person was in connection [having sex]." When the door opened, it turned out only Markland and a military drummer had been in the room.
The evidence kept increasing. Finally, the lieutenant governor agreed to drop the charges if Markland would quietly resign his post as inspector general. Markland agreed. Over the next three years, he was gradually forced out of every government and military position he held. He retreated to Kingston where he retired in comfort, dying in 1862.

1863 – Charles Robert Ashbee was born on this date (d.1942). Ashbee was a designer and entrepreneur who was a prime mover of the English Arts and Crafts movement that took its craft ethic from the works of John Ruskin and its co-operative structure from the socialism of William Morris.
He was the son of businessman and erotic bibliophile Henry Spencer Ashbee. He received his education at Wellington College. Ashbee set up his Guild and School of Handicraft in 1888, while a resident at Toynbee Hall, a settlement in Whitechapel, London.
P>The fledgling venture was first housed in temporary space but by 1890 had workshops at Essex House, Mile End Road, in the East End, with a retail outlet in the heart of the West End in fashionable Brook Street, Mayfair, more accessible to the Guild's patrons. In 1902 the works moved to Chipping Campden, in the picturesque Cotswolds of Gloucestershire, where a sympathetic community provided local patrons, but where the market for craftsman-designed furniture and metalwork was saturated by 1905. The Guild was liquidated in 1907.
Ashbee wrote two utopian novels, From Whitechapel to Camelot (1892) and The Building of Thelema (1910), the latter named after the abbey in François Rabelais' book Gargantua and Pantagruel.
Despite his father's amateur career as an enthusiastically heterosexual pornographer, Ashbee was gay. He came of age in a time when homosexuality was illegal and "the love that dare not speak its name". He is thought to have been a member of the Order of Chaeronea, a secret society founded in 1897 by George Ives for the cultivation of a homosexual ethos. To cover his homosexuality, he married Janet Forbes, daughter of a wealthy London stockbroker. CRA, as he was known, had admitted his sexual orientation to his future wife shortly after he proposed. They wed in 1898 and, after 13 years of rocky marriage (including a serious affair on the part of Janet), had children: Mary, Helen, Prue and Felicity.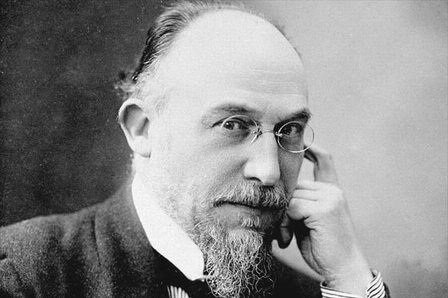 1866 – Erik Satie, French composer, born (d.1925); he was a pioneer of classical music whose ideas were to have a tremendous influence on 20th century modernism.
Dissatisfied with the compositions of his youth, which were overshadowed by the music of Debussy, he went back to school to study music formally at the age of forty, the resulting compositions all but completely overshadowed by the music of the young Stravinsky. Together with Cocteau and Picasso, he created the ballet Parade for Diaghilev.
Any way you look at it, Satie was a character, a bona fide eccentric. He is thought to have been gay because of the company he kept, but his private life was so hidden from his contemporaries that no one really knows whether he was straight, gay, bi or completely asexual.
He was known to enter a room and sit down without ever removing his hat, coat, or gloves, and he was rarely seen in public without a brand new umbrella, which would never leave his hands no matter where he was. He lived in a tiny Parisian room that no one was ever permitted to enter. After he died, great curiosity centered on the contents of that room. In it were found hundreds of umbrellas, many of them still in wrapping paper, and little else - apart from large numbers of unknown compositions hidden all over the room. .

1884 – Congress passes a law extending all laws of Oregon to the Alaska Territory, including Oregon's sodomy law. For the preceding 22 years, Alaska had no criminal laws whatsoever.

1916 – Robin Maugham (d.1981) was an author of short stories, novels, non-fiction, plays, and screenplays; an officer in World War II; a barrister-at-law; and 2nd Viscount Maugham of Hartfield. His success was not without struggle. In the preface to his first autobiography Escape from the Shadows Maugham describes the three shadows of his life: his uncle William Somerset Maugham, his father Viscount Frederic Herbert Maugham, and the guilt he experienced due to the 'strict upper-middle class moral convictions' that declared his homosexual desires to be perverse.
He spent most of his youth in boarding schools, beginning with Highfield School, Eton, and Trinity Hall, Cambridge. Both sides of his family practiced law, and Maugham was urged to follow the family tradition. Maugham served in World War II from 1939 to 1945, first with the 8th Army in North Africa and later with the Middle East Intelligence Centre. During a 1942 battle he was hit in the head with a shell fragment. This caused him to have blackouts, but the severity was never enough to have the shrapnel removed. However, due to this injury he was released from duty in 1945 and was unable to resume his law practice.
After his first published work in 1943, Maugham wrote novels, short stories, plays, travel books, dramatic works, a biography of his family, two autobiographies, and film scripts. His writing has been compared to that of his uncle in their use of 'exotic locales', though Robin is much more frank in his writing regarding sexuality and sexual guilt, particularly in his first autobiography.
Maugham recognized that he was a homosexual at an early age, and much of his fiction candidly and often erotically represents homosexual relationships. His novel The Wrong People (1967) in particular, with its frank treatment of pederasty, was considered so scandalous that Maugham initially published it under the pseudonym "David Griffin."
Writer, editor, and journalist Peter Burton met Maugham in 1968 and helped with the revision and rewriting of several novels, as well as several articles and reviews. Burton worked as a writer and editor for Gay News from 1972 to 1982. During this time, he also worked with Maugham on many projects and compiled Maugham's bibliography. Burton discusses the many aspects of their relationship in Parallel Lives.
Maugham was an alcoholic and a manic depressive, and it is probable that some of his later work was collaboratively written with or even ghost-written by his young lover Peter Burton.
Maugham was also assisted in his writing by his partner William Lawrence, who worked as his personal assistant for the last 11 years of his life, and is the copyright holder of Robin Maugham's estate.
Maugham's best known work is probably The Servant, which was adapted for the screen by Harold Pinter and directed by Joseph Losey in 1963.
There is a well-told story in his autobiography about how Uncle Williiam Somerset Maugham arranged to have his lover Gerald Haxton screw the innocent Robin until he was black and blue. A nice yarn, and, given the good looks of Haxton, not exactly a fatal experience for a young homosexual to have endured. Only, it's not true, as Maugham's biographer has shown. Apparently Robin Maugham was a novelist even when writing autobiography.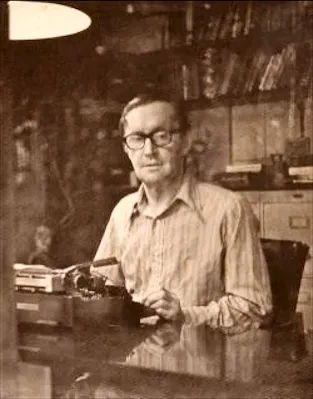 1919 – Merle Miller (d.1986) was an American writer, novelist, and best-selling author who came out of the closet in an article in the New York Times Magazine on January 17, 1971, titled "What It Means To Be a Homosexual." Due to the response of over 2,000 letters to the article (more than ever received by that newspaper) the article, with additional material was published later that year as a book. Miller became a spokesmen for the gay movement.
Merle Miller was born in Montour, Iowa. Before World War II, he was a Washington correspondent for the late Philadelphia Record. During the war he served both in the Pacific and in Europe as a war correspondent and editor for Yank, The Army Weekly.
Following his discharge from the Army he was editor of both Harper's and Time Magazines. He also worked as a book reviewer for The Saturday Review of Literature and as a contributing editor for The Nation. His work appeared frequently in the New York Times Magazine.
During the course of a writing career that spanned several decades, Miller wrote numerous novels, including the best-selling classic post war novel, That Winter (1948). His other novels are Island 49 (1945); The Sure Thing (1949); Reunion (1954); A Day in Late September (1956); A Secret Understanding (1961); A Gay and Melancholy Sound (1962); and What Happened (1972).
His works of non-fiction include We Dropped the A-Bomb (1946), a book he wrote in collaboration with Abe Spitzer, a radioman who was on the bomber, The Great Artiste, one of the three B-29s that dropped the first atom bomb on Hiroshima and Nagasaki; The Judges and The Judged (1952); Only You Dick Daring (1964), Miller's scathing account of trying to make a show with CBS for the 1963-1964 television season; and On Being Different: What It Means To Be a Homosexual (1971).
His postwar career as a television script writer and novelist was interrupted by the advent of Senator Joseph McCarthy and Miller's inclusion on the "Blacklist." He did not re-enter TV until the late 50s and early 60s, during which time he was hired by Robert Alan Aurthur, a screenwriter, director and TV producer, to write the script for a proposed series on ex-President Harry Truman.
In 1967 he signed the "Writers and Editors War Tax Protest," vowing to refuse to pay taxes raised to fund the Vietnam War.
In 1974, he published Plain Speaking, a book of conversations between Miller and the 32nd President of the United States as well as others who knew Truman over the years. He also wrote two best-selling biographies, Lyndon, a Biography of President Lyndon Baines Johnson, and Ike the Soldier, a biography of General Dwight David Eisenhower.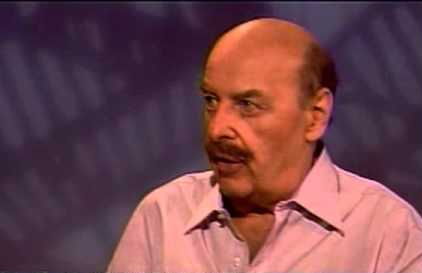 1929 – George Weinberg (d.2017) was an American psychologist. He was the author of several books. He coined the term "homophobia" in the 1960s, it first appearing in the press in 1969.
George Weinberg was born on May 17, 1929. His father, Frederick Weinberg, was a lawyer while his mother, Lillian Hyman, was a secretary for a law firm. He grew up without his father in the Washington Heights neighborhood of Manhattan.
Weinberg graduated from City College of New York, and went on to earn a master's degree in English from New York University in 1951, where he also studied statistics at the Courant Institute of Mathematical Sciences. He subsequently earned a doctorate in clinical psychology from Columbia University. Weinberg's extensive background in mathematics was reflected in his doctoral thesis, "Clinical versus Statistical Prediction in Psychology", and he later wrote the textbook, Statistics, An Intuitive Approach.
Weinberg coined the term "homophobia". He began contemplating it after remembering having witnessed abhorrence towards a lesbian friend while preparing to deliver a speech in 1965. The word was first printed in Screw on May 5, 1969, followed by Time a few months later. After his death in 2017,Gay Times stated he invented it in 1965.. By 1972, Weinberg explained the use of term in Society and the Healthy Homosexual. He suggested that those who harbor prejudice against homosexuals, and not homosexuals themselves, are suffering from a psychological malady, an irrational state of mind. Weinberg, though heterosexual himself, became a leader in the ultimately successful struggle to have homosexuality removed as a diagnostic category from the DSM, the professional therapeutic handbook. He was instrumental in shifting public perception of homosexuality.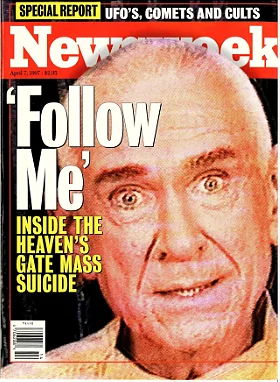 1931 – Marshall Applewhite, Jr. (d.1997; aka Bo and Do among other names) was an American religious leader who founded what became known as the Heaven's Gate religious group and organized their mass suicide in 1997. It was the largest mass suicide to occur inside the U.S.
A native of Texas, Applewhite attended several universities and served in the United States Army as a young man. After finishing school, he taught music at the University of Alabama. He lost his position there after pursuing a sexual relationship with a male student; his church did not support same-sex relationships and he was subsequently frustrated by his sexual desires. He separated from his wife when she learned of the affair in 1965, and they divorced three years later.
He later returned to Texas, where he led choruses and served as the chair of the music department at the University of St. Thomas in Houston. In Texas, he was briefly openly gay but also pursued a relationship with a young woman, who left him under pressure from her family, greatly upsetting him. He left the school in 1970, citing emotional turmoil. His father's death a year later brought on severe depression.
In 1972, he developed a close friendship with Bonnie Nettles, a nurse; together, they discussed mysticism at length and concluded that they were called as divine messengers. They unsuccessfully attempted to open a bookstore and teaching center, and then began to travel around the U.S. in 1973 to spread their views. However, they only gained one convert. In 1975, Applewhite was arrested for failing to return a rental car and was jailed for six months. In jail he further developed his theology.
After Applewhite's release, he traveled to California and Oregon with Nettles, eventually gaining a group of committed followers. Applewhite and Nettles told their followers that they would be visited by extraterrestrials that would provide them with new bodies. Applewhite initially stated that he and his followers would physically ascend to a spaceship, where their bodies would be transformed, but later, he came to believe that their bodies were mere containers of their souls, which would be placed into new bodies. These ideas were expressed with language drawn from Christian eschatology, the New Age movement, and American popular culture.
The group received an influx of funds in the late 1970s, which it used to pay housing and other expenses. In 1985, Nettles died, leaving Applewhite distraught and challenging his views on physical ascension. In the early 1990s the group took more steps to publicize their theology. In 1996, they learned of the approach of Comet Hale–Bopp and rumors of an accompanying spaceship. They concluded that this spaceship was the vessel that would transport their spirits aboard for a journey to another planet. Believing that their souls would ascend to the spaceship and be given new bodies, all the group members killed themselves in their mansion. A media circus followed the discovery of their bodies. In the aftermath, commentators and academics discussed how Applewhite persuaded people to follow his commands, including suicide. Some commentators attributed his followers' willingness to commit suicide to his skill as a manipulator, while others argued that their willingness was due to their faith in the narrative that he constructed.
While covering the suicides, several media outlets focused on Applewhite's sexuality; the New York Post dubbed him "the Gay Guru". Gay rights activist Troy Perry argued that Applewhite's repression, and society's rejection, of same-sex relationships ultimately led to his suicide. This idea has failed to gain support among academics. Benjamin E. Zeller argues that Applewhite's sexuality was not the primary driving force behind his asceticism, which he believes resulted from a variety of factors, though he grants sexuality a role.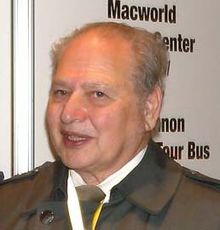 1934 – Ronald Wayne is a retired American electronics industry worker. He co-founded Apple Computer (now Apple Inc.) with Steve Wozniak and Steve Jobs, providing key administrative oversight for the new venture. He soon, however, gave up his share of the new company for a total of $2,300.
Wayne worked with Steve Jobs at Atari before he, Jobs, and Wozniak founded Apple Computer on April 1, 1976. Serving as the venture's "adult supervision", Wayne drew the first Apple logo, wrote the three men's original partnership agreement, and wrote the Apple I manual.
Wayne received a 10% stake in Apple but relinquished his stock for US$800 less than two weeks later, on April 12, 1976. Legally, all members of a partnership are personally responsible for any debts incurred by any partner; unlike Jobs and Wozniak, then 21 and 25, Wayne had personal assets that potential creditors could seize. Wayne received another check, for $1,500, for his agreement to forfeit any claims against the new company.
In its first year of operations (1976), Apple's sales reached US$174,000. In 1977 sales rose to US$2.7 million, in 1978 to US$7.8 million, and in 1980 to US$117 million. By 1982 Apple had a billion dollars in annual sales. By September 2012, Apple became the largest publicly traded corporation in the world by market capitalization, with an estimated value of US$626 billion.
Wayne stated that he felt the Apple enterprise "I was getting too old and those two were whirlwinds. It was like having a tiger by the tail and I couldn't keep up with these guys." Had he kept his 10% stock it would have been worth over 35 billion dollars in August 2011.
He is retired and now lives a quiet lifestyle in a Pahrump Nevada Mobile Home Park selling stamps and rare coins in Pahrump, Nevada, and had never owned an Apple product until 2011, when he was given an iPad 2 by Aral Balkan at the Update Conference in Brighton, United Kingdom.
According to Walter Isaacson's biography of Steve Jobs, Wayne came out as gay to Jobs shortly after February 1974, while both men were employees at Atari. Jobs later told Isaacson that "It was my first encounter with someone who I knew was gay." Wayne recalled to Isaacson that "Nobody at Atari knew, and I could count on my toes and fingers the number of people I told in my whole life. But I guess it just felt right to tell him, that he would understand, and it didn't have any effect on our relationship."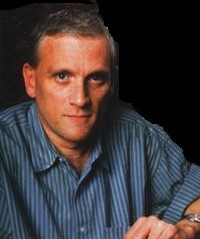 1950 – Howard Ashman was an American playwright and lyricist (d.1991). He collaborated with Alan Menken on several films, notably animated features for Disney, Ashman writing the lyrics and Menken composing the scores.
He first worked with Alan Menken on a 1979 musical adapted from Kurt Vonnegut's God Bless You, Mr. Rosewater. They also collaborated on Little Shop of Horrors with Ashman as director, lyricist, and librettist. Along with Menken, Ashman was the co-recipient of two Grammy Awards, two Golden Globes and two Oscars.
Ironically, Ashman's work on Beauty and the Beast came when he was terminally ill with AIDS, a condition that he concealed even from Menken until after they had won the Oscar for The Little Mermaid. Tragically, Ashman was terrified of losing the opportunity to work and feared that "friends would be afraid to have their children sit on his lap, or to go out to dinner with him," according to Menken.
During the making of Beauty and the Beast, the Disney animators were told to go work with Ashman at his home in Fishkill, New York, but nobody told them why they were being flown out there. A lot of the animators thought it was because he was a big shot, but then it became clear to them that he was seriously ill. He grew weaker, but he remained productive and continued to write songs.
On March 10, 1991, the Disney animators had their first screening for Beauty and the Beast and it was an enormous success. Afterward, they visited Howard in the hospital. He was 80 pounds, had to wear adult diapers, lost all of his sight, and could barely speak. His mother showed the animators that he was wearing a Beauty and the Beast sweatshirt. The animators told him that the film was incredibly well received by the press and described to him in detail how it had gone. He nodded appreciatively to the news. As everyone said their goodbyes, producer Don Hahn leaned over to Howard and said, "'Beauty and the Beast' is going to be a great success. Who'd have thought it?", to which Ashman replied with "I would have." Four days later, on March 14, Ashman died following complications from AIDS at the age of 40. Beauty and the Beast is dedicated to him: "To our friend Howard, who gave a mermaid her voice and a beast his soul, we will be forever grateful. Howard Ashman 1950–1991."
Ashman died on March 14, 1991. The following year when the title song from Beauty and the Beast won an Oscar as Best Original Song it was Ashman's life partner, architect William P. Lauch, who joined Menken in accepting the award. In a moving speech Lauch proudly declared, "Howard and I shared a home and a life together." He went on to note that this was "the first Academy Award given to someone we've lost to AIDS." Later he praised the Disney Company and the Motion Picture Academy for treating him as Ashman's survivor.
Ashman and Menken had finished the songs for Beauty and the Beast, but Tim Rice was brought in to finish the Aladdin songs with Menken.
Ashman was posthumously named a Disney Legend in 2001.


Added 2022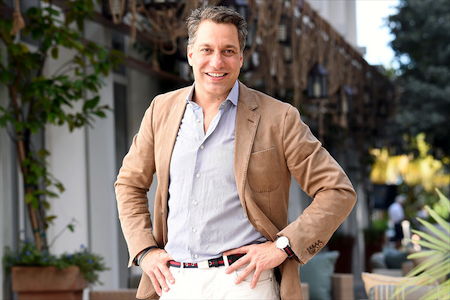 1969 – Thom Filicia is an American interior designer, known for his role as an interior design expert on the American television program Queer Eye for the Straight Guy. He is also a co-author of a book based on the show.
Filicia graduated from Syracuse University with a Bachelor of Fine Arts in interior design. Filicia began his career at renowned design firms Parish-Hadley, Robert Metzger, and Bilhuber & Associates. He is the founder and chief creative officer of New York City-based design firm, Thom Filicia, Inc., founded in 1998.
Filicia's design portfolio includes various projects such as the VIP Suite for the USA Pavilion at the World's Fair in Aichi, Japan, an eco-friendly apartment for Riverhouse, Manhattan's first premium (LEED certified) "green" luxury condominium tower, and designing the holiday decoration installation with American Christmas for the Radio City Music Hall.
Filicia got cast as the interior design expert in the Emmy-Award-winning show Queer Eye for the Straight Guy. Filicia has also hosted several shows for the Style Network, including Dress My Nest and Tacky House. He was a guest judge on HGTV's The White Room Challenge.

1978 – The Toronto Board of Education committee rehires John Argue as swimming instructor, overruling the principal of the school. Argue had been fired because he was gay.

1979 – Nevada prohibits solicitation of a minor for the crime against nature.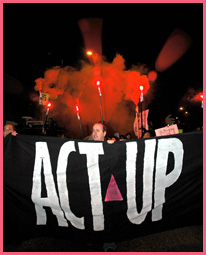 1990 – On this date ACT UP organized a large choreographed demonstration at the National Institutes of Health (NIH) Campus in Washington, DC. According to Larry Kramer, this was their best demonstration, but was almost completely ignored by the media because of a large fire in Washington, D.C. on the same day.

1990 – Homosexuality is removed from the list of mental illnesses by the World Health Organization, declaring this day the International Day Against Homophobia and Transphobia and Biphobia (IDAHO) in 1992. They established the IDAHO Committee to coordinate grass-roots actions in different countries, to promote the day and to lobby for official recognition on May 17. For a long time in Germany, May 17 had already been unofficially labelled as a sort of "Gay Day." Written in the date format 17.5, it had a natural affinity with the anti-gay Penal Code 175. The main purpose of the May 17 mobilizations is to raise awareness of violence, discrimination, and repression of LGBT communities worldwide, which in turn provides an opportunity to take action and engage in dialogue with the media, policymakers, public opinion, and wider civil society.

1992 – In Switzerland, voters approve a wide-ranging reform of the country's laws, including the deletion of all discriminatory language related to homosexuality, with 73 percent voting in favor.

2004 – On this date Massachusetts becomes the first state to legalize Marriage Equality in the United States.


2005 – Gay MLA Lorne Mayencourt is reelected in Vancouver-Burrard in the British Columbia provincial election, and gay candidate Nicholas Simons is elected to his first term in Powell River-Sunshine Coast. Mayencourt's victory is not finalized until early June, however, due to a recount battle with gay challenger Tim Stevenson.

2008 – On this date two Indian women whose families had tried to break up their relationship set themselves on fire in what police describe as an apparent suicide. The charred bodies of Christy Jayanthi Malar, 38, and her partner identified only as Rukmani, 40, were discovered in the home of one of the women in the town of Sathangadu. Police said it appeared the women died in an embrace. Both women were in opposite-sex marriages in what some LGBT activists say is common among Indian Gays who must fight laws against homosexuality and pressure from families. The two women had been lifelong friends and had met while attending school together. Police said that the families of the two women knew of the relationship and had tried for years to separate the women. Despite the pressure the women continued to meet while their husbands were at work.

2010 – On this date Portugal's President Anibal Cavaco Silva resisted a concerted campaign from the Vatican and ratified the nation's Marriage Equality law, which was bound for approval whether he vetoed it or not. Interestingly, Silva's decision came on the International Day Against Homophobia and made Portugal the sixth European country to allow same-sex couples to wed.

2010 – Meanwhile in the United States, Tim Pawlenty, the governor of the usually considered moderate state of Minnesota vetoed a bill that would have given Gay couples the right to make burial decisions about their partners.

2016 – The U.S. Senate confirms Eric Fanning to be secretary of the Army, making him the first openly gay secretary of a U.S. military branch. Fanning previously served as Defense Secretary Ash Carter's chief of staff and also served as undersecretary of the Air Force and deputy undersecretary of the Navy. He was nominated by President Obama and removed on Jan. 20, 2017.

MAY 18 →
[{(o)}]|[{(o)}]|[{(o)}]|[{(o)}]| [{(o)}]|[{(o)}]