July 27
[{(o)}]|[{(o)}]|[{(o)}]|[{(o)}]| [{(o)}]|[{(o)}]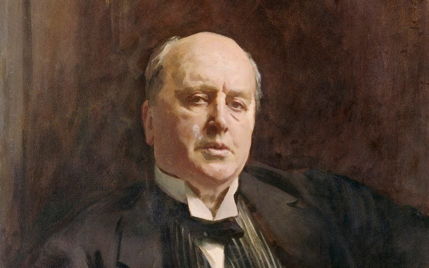 1899 – Author Henry James (b.1843–d.1916) wrote to Hendrik C. Andersen, "I've struck up a tremendous intimacy with Conte Alberto, and we literally can't live without each other. He is the first object my eyes greet in the morning, and the last at night."
James was an American-born British writer. He is regarded as one of the key figures of 19th-century literary realism. He was the son of Henry James, Sr. and the brother of philosopher and psychologist William James and diarist Alice James. James also published articles and books of criticism, travel, biography, autobiography, and plays. Born in the United States, James largely relocated to Europe as a young man and eventually settled in England, becoming a British subject in 1915, one year before his death. James was nominated for the Nobel Prize in Literature in 1911, 1912 and 1916.
As more material became available to scholars, including the diaries of contemporaries and hundreds of affectionate and sometimes erotic letters written by James to younger men, the picture gave way to a portrait of a closeted homosexual.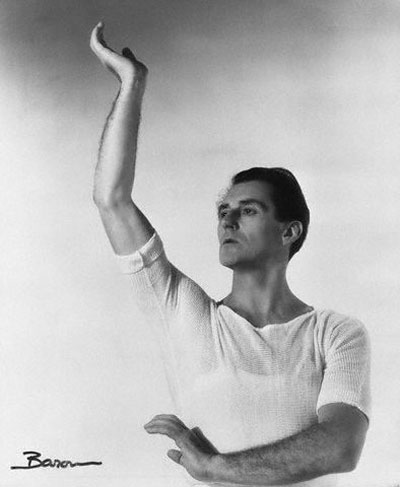 1904 – Anton Dolin (d.1983) was the stage name of Sydney Francis Patrick Healey-Kay, an English ballet dancer and choreographer. Born in Slinfold in Sussex, the young Sydney Healey-Kay started his ballet studies in Brighton with Serafina Astafieva and Bronislava Nijinska. He worked as a child actor and when Sergei Diaghilev produced The Sleeping Princess in London in 1921, Dolin, under the name of Patrikief, was hired as a member of the corps de ballet. At this time Russia did not let their dancers emigrate to the West, so Diaghilev was forced to hire dancers from many countries and give them Russian names.
Dolin left the company after The Sleeping Princess only to rejoin the Ballets Russes in 1924 and was swiftly promoted to soloist. He created roles in Nijinska's Le Train bleu in 1924, and Balanchine's The Prodigal Son and Le Bal, both in 1929. Dolin became one of Sergei Diaghilev's lovers, in competition with Sergei Lifar and Boris Kochno, Diaghilev's secretary and librettist. Kochno accepted the situation and turned a blind eye to Diaghilev's other amours. It would be impossible to write about the male stars of the Ballets Russes without revealing that many of them were lovers of the great impresario. The competition between Dolin and Lifar lasted until Dolin left to form his own company with Vera Nemtchinova in 1927. During the brief existence of the Dolin-Nemtchinova company he choreographed Gershwin's Rhapsody in Blue and Chopin's Revolutionary Etude.
Dolin returned to Diaghilev's company in late 1927 and remained until Diaghilev's death in 1929. He then choreographed a number of musical revues and became co-founder of the Camargo Society in 1930. The Camargo Society was founded in London to further the cause of ballet. Dolin created the role of Satan in Ninette de Valois' Job in 1931, and during that same year he joined the Vic-Wells Ballet (later called Sadler's Wells and then The Royal Ballet).
Dolin became the first premier danseur with Ballet Theatre (now American Ballet Theatre) in 1940. For Ballet Theatre he restaged Swan Lake, Giselle, Princess Aurora, and choreographed Quintet, Pas de Quatre, Capriccioso, and Romantic Age. In 1935 Dolin and Alicia Markova founded the Markova-Dolin company which performed until 1938, and was reorganised in 1945.
Anton Dolin danced and choreographed for most of the major ballet companies in the West. Dolin was knighted in 1981 and was involved in ballet until he died in Paris on November 25, 1983.
Dolin wrote several books, including the autobiography Ballet Go Round (1938) and Alicia Markova: Her Life and Art (1953). For many years he lived with the ballet dancer John Gilpin.


Added 2022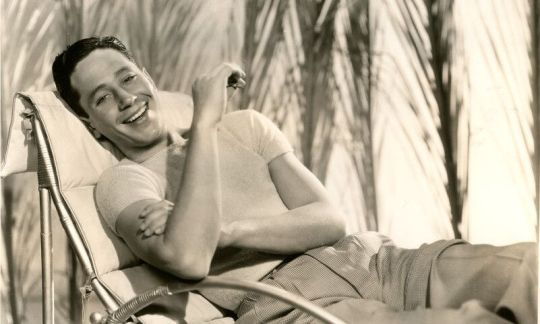 1907 – Ross Alexander, (d.1937) was an American stage and film actor. His peers would include such Warner stalwarts as Ruby Keeler, Dick Powell and Errol Flynn. Off-camera, however, Ross, a closeted homosexual, became an acutely self-destructive young man whose career instability and domestic tragedy would take its toll. The tormented Ross ended his own life at age 29.
Alexander was born Alexander Ross Smith in Brooklyn, New York, the son of Maud Adelle (Cohen) and Alexander Ross Smith. His maternal great-grandfather Morris Cohen was a Polish Jewish immigrant. His father was a leather merchant.
Alexander grew up in Rochester, New York, where his family moved soon after he was born. When he was 17, he went to New York City and studied acting at the Packard Theatrical Agency.
Alexander began his acting career with the Henry Jewett Players in Boston, debuting in Enter Madame. By 1926, he was regarded as a promising leading man with good looks and an easy and charming style and began appearing in more substantial roles.
His Broadway credits include The Party's Over (1932), Honeymoon (1932), The Stork Is Dead (1932), After Tomorrow (1931), That's Gratitude (1930), Let Us Be Gay (1928), and The Ladder (1926).
Alexander was signed to a film contract by Paramount Pictures, and his film debut in The Wiser Sex (1932) was not a success, and so he returned to Broadway. In 1934, he was signed to another studio contract, this time by Warner Bros. His bigger successes from this period were Flirtation Walk (1934), A Midsummer Night's Dream and Captain Blood (both 1935).
In Errol Flynn's Captain Blood (1935) he played Jeremy Pitt, Blood's friend and navigator. Trouble started brewing, however, behind the scenes. Ross was being perceived by Warners as a second-ranked Dick Powell. As the studio began featuring him in Powell's castoffs and other uninspiring B-grade movies, they decided it was too taxing to both groom him for matinée idol status and conceal his homosexuality at the same time.
In 1936, he starred in Hot Money. It was a defining role in his persona as a glamorous, well-dressed and dapper leading man, not in the usual Warner gangster mold of rough-hewn stars such as Edward G. Robinson or Paul Muni.
Alexander married actress Aleta Freel on February 28, 1934, in East Orange, New Jersey. Freel committed suicide on December 7, 1935, shooting herself in the head with a .22 rifle. On September 17, 1936, Alexander married actress Anne Nagel, with whom he had appeared in the films China Clipper and Here Comes Carter (both 1936).
Reportedly in a sexual relationship with Errol Flynn during production on Captain Blood (1935), Alexander was gay but deeply closeted.
Finally Warners lost all patience and interest after having to cover up a potentially career-threatening gay-sex scandal, and Ross' promising career went down the tubes. To add insult to injury, he incurred major debt.
On January 2, 1937, three months after marrying Nagel, with his professional and personal life in disarray and deeply in debt, Alexander shot himself in the head in the barn behind his home. Although it has been reported that Alexander used the same gun with which his first wife Aleta Freel killed herself, he shot himself with a .22 pistol (not a rifle).
His final film Ready, Willing and Able, a Ruby Keeler musical, was released posthumously. Supposedly Ronald Reagan was signed by the studio as a replacement for Alexander due to remarked similarities in their radio voices and mannerisms.

1927 – Father Robert Carter was an out gay Jesuit Catholic priest (d.2010). In the early 1970s, Father Robert Carter co-founded both the National Gay Task Force (now NGLTF) and the New York chapter of Dignity, a gay Catholics group, With Father John McNeill, also a Jesuit, Carter hosted the first meeting of Dignity at the chapel of their Woodstock Jesuit community at 220 West 98th Street in New York in 1972. Carter had an apartment there for decades in a community that also included Father Daniel Berrigan, the eminent peace activist.
Robert Carter was born in Chicago and grew up in Lakewood, Ohio, and later Park Ridge, Illinois. He won a scholarship in 1943 to the University of Chicago where at the school paper, The Maroon, he wrote a review of a Tennessee Williams poem that got him invited in 1944 to the opening of a new play, "The Glass Menagerie," by the then unknown playwright, with the great Laurette Taylor in the lead. A week later, he conducted the first interview ever published with the playwright. The two became lovers, sleeping together several times a week during the first three months of 1945. "He may have thought he seduced me, but he didn't or at least gets only half the credit," Carter wrote. "Later I was happy to read in his memoirs that he considered me a nightingale."
Carter converted to Catholicism in 1946, earned a master's degree in Greek in 1952, and then taught the classics. He entered the Jesuits in 1954 in New York. He became a leading scholar on John Chrysostom, a Church father, and was ordained in 1962.

Carter was part of the foundation of a GLBT group, the New York branch of the Catholic Gay organization DignityUSA, a group originally founded in San Diego in 1969 by a Gay priest named Patrick Nidorf. In an unpublished memoir, Carter wrote of the first New York Dignity gathering, "There were about 15 present. I remember walking to the meeting and wondering with some trepidation what I was getting myself into." He became more comfortable as those in attendance shared who they were and what they hoped to accomplish. Carter became one of the group's board members and theological advisers, along with McNeill and Father Bernard Lynch. "No longer was I just the professor of Early Church Studies and a research scholar. Now I was giving hope and new life to many gay Catholics," he wrote.
After participating with Dignity in the 1973 gay pride march, he was asked by former City Health Commissioner Howard Brown, who had just come out publicly, to become a charter member of the board of the National Gay Task Force. He worried about being the first Catholic priest to come out so publicly, but recalled, "I was utterly convinced that the only way gays and lesbians were ever going to be accepted socially was if they made themselves known publicly."
The New York Times ran a prominent story on the formation of the Task Force and listed Carter's name and profession, causing the sub-provincial of the Jesuits to visit him. "It seems that they were afraid I had had a psychotic break or something," he wrote. But despite calls for his expulsion by irate "Jesuits, parents, and alumni of our schools," Carter was not disciplined after explaining how he believed he was acting in the true spirit of Jesus by coming out and working with people rejected by society.
Carter was a foot soldier for the early Task Force as well as one of its leaders, standing outside the Eagle Bar in Chelsea each Sunday to collect a dollar cover charge from each patron for the group. He marched in pride parades in his clerical collar and was noted at Dignity for his inspiring sermons. While saying Mass, he often wore a denim stole. He testified for the city's gay rights bill at tumultuous City Council hearings until it passed in 1986. Via email, McNeill wrote of Carter, "In many ways, he was the loving heart of Dignity's ministry!"
Carter was a classics scholar and teacher, but earned a master's degree in social work from Columbia in 1981 and became a psychotherapist, developing a specialty helping gay priests. In June 1985, he began work as a social worker for patients with AIDS at Lincoln Hospital in the Bronx and later became a supervisor of the outpatient AIDS program at Bellevue.
When pressure from homophobe Cardinal John O'Connor prompted the Jesuit-run St. Francis Xavier Church in Chelsea to expel Dignity from its premises in 1987, the group assigned Carter to read aloud the letter from the Jesuit provincial telling the group to leave. "The Catholic Church made public its rejection of gays and lesbians," he wrote, "however much talk there was about loving the sinner while hating the sin."
When Carter was barred by his provincial from saying Mass for Dignity, he agonized over whether to accept the restriction; in Jesuitical fashion, he regularly traveled to Philadelphia to say Mass for the chapter there — outside his provincial's jurisdiction.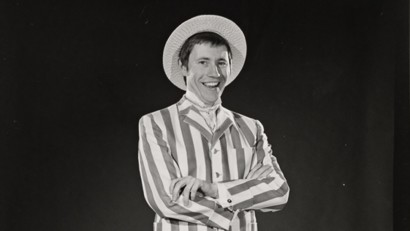 A young Tony Tanner in Half a Sixpence
1932 – Tony Tanner (d.2020) was a British stage, film and television actor and a Tony-nominated theatre director and choreographer.
Tanner graduated from the Webber Douglas Academy of Dramatic Art with the Douglas Cup, awarded him by Margaret Rutherford. He spent five years in northern repertory companies, playing everything from Saint Peter to the front end of a cow in a British pantomime.
Intimate revues in West End of London brought Tanner some notoriety, including an appearance in a sketch by then-unknown Harold Pinter. Later Tanner played the patsy in The Birthday Party, opposite Pinter himself, by this time known to everybody. Tanner made numerous appearances in plays and on variety shows on British television, including a stint as Puck in A Midsummer Night's Dream, opposite Benny Hill's Bottom.
All of this culminated in the role of Littlechap in Stop the World - I Want to Get Off in London's West End, taking over for author Anthony Newley. He played the same role in Warner Brothers' film version of the show.
Tanner went to America to assume the lead role in Half a Sixpence on Broadway, and remained in the U.S. Two more starring roles on Broadway followed: in No Sex Please, We're British opposite Maureen O'Sullivan, and Sherlock Holmes guest starring with the Royal Shakespeare Company.
Tanner played Iago to Robert Guillaume's Othello at the National Sylvan Theater. He had many appearances with top opera companies in the comic roles in Gilbert and Sullivan operas. Tanner's original one-man show Charlatan, portraying the Ballets Russes founder Sergei Diaghilev, was the hit of the New York International Fringe Festival, and went on to the York Theatre Royal and London's King's Head Theatre in 2010.
As a director, Tanner staged and choreographed five shows on Broadway — including Joseph and the Amazing Technicolor Dreamcoat, for which he received Best Director and Best Choreographer Tony Award nominations. His 1981 production of A Taste of Honey starring Amanda Plummer was nominated for a Tony Award for Best Revival in the same season. Tanner directed a number of Off-Broadway plays as well.
Tanner was with his partner and eventual husband, Henry Selvitelle, for 50 years. He died at his home in Los Angeles, California in September 2020. He was 88.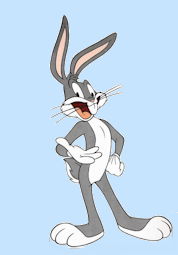 1940 – The animated short "A Wild Hare" is released, introducing the character of Bugs Bunny. The "wascally wabbit" went on to demonstrate a definite talent for cross dressing.

Bugs Bunny has some similarities to figures from mythology and folklore, such as Bre'r Rabbit, Nanabozho, or Anansi, and might be seen as a modern trickster (repeatedly using cross-dressing mischievously). Unlike most cartoon characters, however, Bugs Bunny is rarely defeated in his own games of trickery.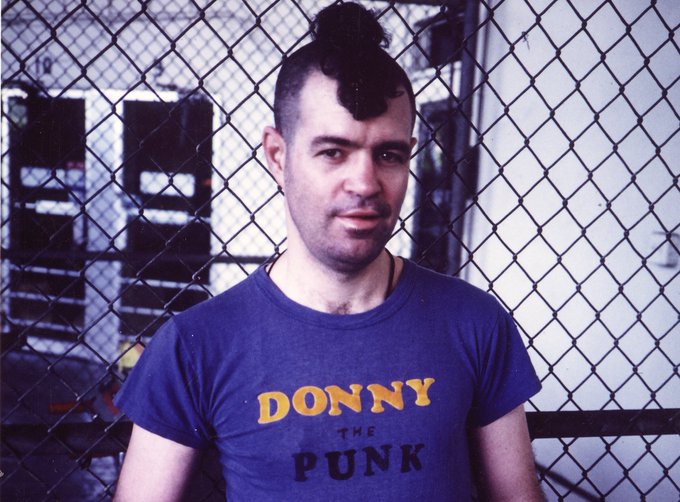 1946 – Stephen Donaldson (d.1996), born Robert Anthony Martin, Jr and also known by the pseudonym Donny the Punk, was an American bisexual political activist. He is best known for his pioneering activism in LGBT rights and prison reform, but also for his writing about punk rock and subculture.
The son of a career naval officer, Donaldson spent his early childhood in different seaport cities in the eastern United States and in Germany. After his parents' divorce in 1953 when he was seven years old, Donaldson's mother was diagnosed with a mental disorder and abandoned her two sons. At age 12, Donaldson was expelled from the Boy Scouts for engaging in sexual behavior with other boys (who, as recipients, were not punished). The crisis was resolved by sending the boy to live in Germany, where he could be watched over by his stepmother's relatives. He continued homosexual activity, hiding it from adults.
In April 1962, at the age of fifteen, Donny returned to the United States to live with his grandparents in West Long Branch, New Jersey. In high school he was news editor of the school paper, an actor, and a student government officer. He also became active in politics as a libertarian conservative, supporting Barry Goldwater for president.
Donaldson later wrote about his developing sexual identity:
At 18, however, I fell in love with a baseball teammate, and my casual sexual play with boys was transformed into a very serious matter which could dominate my whole life. I talked with a few trusted adults about it, and learned that if I loved another boy I had to be a "homosexual".... I could only find two books on the subject, which confirmed this label, and mentioned the Mattachine Society in New York as an organization of "homosexuals." So on a school expedition to the "wicked city," I slipped away, visited their office, and became a member (swearing I was 21, since Mattachine was deathly afraid of dealing with minors), thus giving my new identity official status.
He was a founding member of the Student Homophile League at Columbia University (now called the Columbia Queer Alliance) which is where he began using the pseudonym Stephen Donaldson to avoid embarrassing his father, who shared his name.
He began his writing career during his college summers as a reporter for the Associated Press and Virginian Pilot, and wrote regular articles for several other LGBT news magazines. During his college years he was involved in several counterculture activities: hustling, and later as a call boy, to make money, experimenting with marijuana and LSD, and went on to become a "full-fledged hippy-valued radical." In 1966 he fell in love with Judith Jones and eventually left the gay liberation movement and joined the Navy in 1970 because of the censure and biphobic reactions he encountered from those involved.
After a letter he wrote to a former shipmate, in which he recounted his sexual encounters with both men & women, was turned over to the Naval Investigative Service, the Navy announced its decision to release Donaldson for suspected homosexual behavior. Donaldson was the first sailor to fight the homosexual discharge and although he was discharged in 1972, he continued to fight, and eventually was the first sailor to have his homosexual discharge upgraded to an honorable discharge in 1977.
Shortly after his discharge, Donaldson became a pacifist and involved with the Quakers, and in 1973 he was arrested at a Quaker peace protest at the White House. He refused to post bail and was eventually gang raped approximately 60 times over 2 nights after being moved to a cell block with violent offenders. This attack, and others during later arrests, led Donaldson to renounce his pacifism, embrace the punk rock subculture, and eventually led to activism on the issue of sexual victimization of male prisoners, becoming president of Stop Prisoner Rape, Inc. (SPR) which works to stop rape from happening and helps prisoners deal with its psychological and physical trauma effects.
Donaldson died from complications due to AIDS in 1996. He was only 49 years old.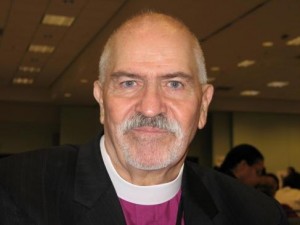 1949 – As a young man, Rev. Troy Perry entered full-time ministry in a Pentecostal Church and married a pastor's daughter, with whom he had two sons. He was unable to ignore his homosexual feelings which ultimately brought an end to his marriage and his ministry. He thought that was where his involvement in the church had come to an end but ...
In 1968, before the Stonewall Riots and the Christopher Street Parades, the Reverend Troy Perry founded the Metropolitan Community Church of Los Angeles to serve the spiritual needs of gay and lesbian people. His action was revolutionary - and transformational - and not without difficulty.
Ever since , the Universal Fellowship of Metropolitan Community Churches has served as a safe haven for those rejected by other religious communities. Rev Perry retired as Moderator of the MCC in 2005, but has remained active as a writer, public speaker and activist and advocate.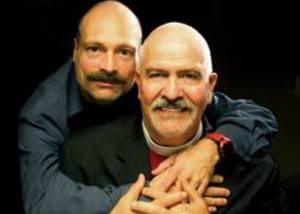 Troy and Phillip
Troy Perry married his longterm partner Phillip Ray De Blieck in Canada at the Metropolitan Community Church in Toronto. On their return to Los Angeles, they sued the State of California for recognition of their marriage and won. The State appealed and the ruling was overturned but the law seesawed has since changed in California to allow existing gay marriages.
In addition to his work as a gay religious leader and human rights activist, Rev. Perry has found time to write an autobiography, The Lord is My Shepherd and He Knows I'm Gay. Rev. Perry also completed a sequel to this book, titled Don't Be Afraid Anymore, and Profiles in Gay and Lesbian Courage. He is a contributing editor for the book Is Gay Good? and the subject of another book, Our God Too. In 2003, he completed the text of his latest book, 10 Spiritual Truths For Gays and Lesbians* (*and everyone else!).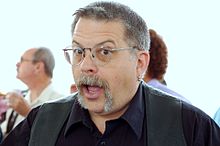 1950 – Hardy Haberman is an American author, filmmaker, educator, designer living in Dallas, Texas. He is a prominent figure in the leather/fetish/BDSM community, and a frequent speaker at leather events and contests.
In the mid-1970s, Haberman become involved in LGBT activism as part of the Dallas Gay Political Caucus (later known as the Dallas Gay and Lesbian Alliance), the city's first LGBT advocacy group. In late 1976, he became interested in the leather subculture. In 1980, Haberman co-produced the first Cedar Springs Carnival, held during Gay Pride Week in Dallas. The Carnival coincided with the Dallas Gay Pride Parade, an event organized by a committee of Oak Lawn merchants and the first in Dallas since 1972. In 1984 Haberman joined the board of the Dallas chapter of the Gay & Lesbian Alliance Against Defamation (GLAAD).
By the late 1990s, Haberman was a well-known educator in leather circles, teaching classes at events such as Texas Leather Pride in Austin, Spring Iniquity in Houston, Southeast Leatherfest in Atlanta, Kinky Kollege in Chicago, Leathermans Discussion Group in San Francisco, and in many other events in the United States and Canada. In 1999, Haberman received the National Leather Association International (NLAI) Man of the Year Award. In 2007, the NLAI presented Haberman with a Lifetime Achievement Award.
He is currently the Chairperson on the Board of Directors of the Woodhull Sexual Freedom Alliance. Haberman writes a column called Flagging Left for Dallas Voice, a Dallas LGBT newspaper. In January 2014, he became a columnist for Leatherati. In addition to his regular columns he has written for many print and online publications. Haberman is an active member of the Cathedral of Hope Church in Dallas, TX, known for having the largest predominately gay and lesbian congregation in the world.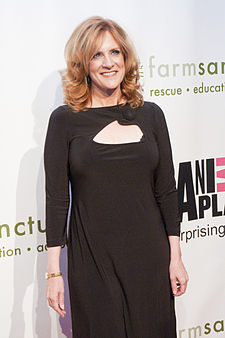 1956 – Carol Leifer is an American actress, comedienne. David Letterman discovered her performing in a comedy club in the 1980s and she has since been a guest on his show over twenty-five times as well as numerous other shows and venues. Leifer's "inner monologue" observational style is often autobiographical encompassing subjects about her Jewish ancestry and upbringing, coming out, same-sex marriage equality, relationships (having been married previously to a man and now partnered with a woman) and parenting. Leifer recently became vegan, saying "I recently became vegan because I felt that as a Jewish lesbian, I wasn't part of a small enough minority. So now I'm a Jewish lesbian vegan."
Her stand-up experience includes opening for Jerry Seinfeld and Frank Sinatra. Sinatra praised Leifer as "one funny broad!" and "I wish my mother had been that funny - I wouldn't have had to work so hard." She continues working the stand-up circuit and is reportedly writing an original picture for Dreamworks. Additionally, Leifer was a writer and co-executive producer on the CBS sitcom Rules of Engagement.
Leifer joined the Seinfeld writing staff during its fifth season (1993-94), and wrote six episodes for the show between then and its seventh season (1995-96). She has been dubbed "the real Elaine," having the character being partially based on her.
Leifer is currently in a committed relationship with Lori Wolf, who works in commercial real estate. They share a $3.2-million, 5,000-square-foot home in the Santa Monica Hills. They have one son, named Bruno Leifer-Wolf, who was born January 17, 2007.

Her first book of humorous essays, entitled When You Lie About Your Age, The Terrorists Win was released on March 10, 2009. In it, she discusses the moment she discovered she might be gay and how her life has changed for the better.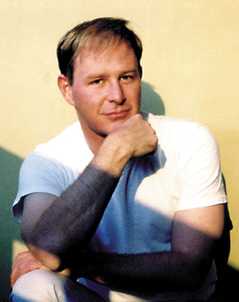 1961 – Steve Walker, artist, (d.2012) was second child of four born to a military family in Ottawa. Drawing is one of Steve Walker's earliest childhood memories. He recollects drawing pictures from about the age of three or four years old. At the age of four, his family moved to an area that could only be described as very rural. He remembers having an artistic talent as early as his first art class at school, when his grade one teacher held hiswork up as an example to which the other children should aspire. Despite his artistic talent he was determined to be an actor "when I grew up".
At the age of nineteen, he moved to Toronto, Canada to study theatre at university. Four years later he graduated from university, moved into his own apartment, and embarked on a career as an actor and, of course, waiter.
Drawing came naturally to the Toronto artist, and his love of the art form continued into his adulthood. As a self taught artist, Walker only began painting after a trip to Europe when he was 25 years old. During the trip, he spent much of his time in Europe touring the great galleries and museums. In his words it was the first time he was exposed to great painting, and the first time he recognized the potential power of the art form. "I was moved by something that I was capable of doing," he said. His first paintings were done in a somewhat secretive way, as he had no intention of exhibiting or selling, and had no aspirations of becoming a professional artist.
He tells us: "A dinner conversation in a restaurant introduced me to a new word that would forever change my life and the lives of so many others: AIDS.
"Life would never be the same again, and the importance of life (my own and others') would be changed forever for me. I was surrounded by a plague that stigmatized gay people to a degree that actually exceeded that which we had already suffered. An overwhelming and paralyzing sense of fear, anger, sadness, and loss enveloped my life and the lives of so many others.
"Being an actor suddenly meant very little to me. I felt powerless. I could not stop the dying or find a cure for the insidious disease. Maybe, just maybe, I could help find a cure for the hatred, fear, and ignorance that surrounded so many young men around the world as they lay in hospital beds and drew the last breaths of unfinished lives. I started to paint."
Producing art about his life and the lives of those around him is as natural to Walker as his first childhood drawings. As a gay man, Walker is acutely aware that he is living during a period of history that is both the best of times and the worst of times. There is more freedom and acceptance for gay men and women, while at the same time AIDS has devastated the gay population.
On his website, Steve Walker, Artist, now removed, which contained a gallery of his images, he wrote that "It simply never occurred to me to paint about themes in any other context than that of my own life as a person who happens to be gay. I had never had a problem relating to work created by heterosexuals in a heterosexual context. Why should I create paintings whose context was anything other than the truth of my life as a gay man?"
He also wrote, "I hope that in its silence, the body of my work has given a voice to my life, the lives of others, and in doing so, the dignity of all people."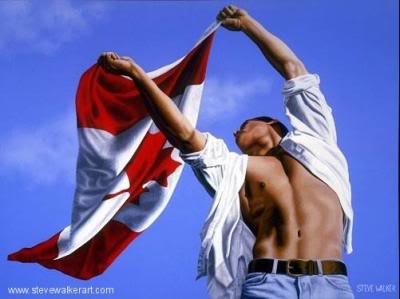 But Walker's paintings are not about gay people or homosexuality. He describes his art as being about love, hate, pain, joy, touch, communication, beauty, loneliness, attraction, hope, despair, life and death. His art includes universal themes regardless of race, gender, socio-economic class, culture or sexual orientation. However, his work is unique because he conveys these themes through the subjects in his paintings, young gay men.
"Remove the gender of the painting's subjects and what we have is human relationships in general, and one's relationship to the world itself," he said. "As a homosexual I have been moved, educated, and inspired by works that deal with a heterosexual context. Why would I assume that a heterosexual would be incapable of appreciating work that speaks to common themes in life, as seen through my eyes as a gay man. If the heterosexual population is unable to do this, then the loss is theirs, not mine."
If Walker were an abstract painter or a landscape artist, he says his sexual orientation wouldn't matter. But since his paintings are about gay life, his sexual orientation becomes more important than his cultural background, age, or nationality.
In recent years Steve Walker's work has been exhibited in galleries in Toronto, Montreal, New York, Philadelphia and Key West.
The gay community of North America has responded very positively to Walker's art. "I am very aware of the appreciation from a group of people who recognize the time, energy and talent devoted to a body of work that speaks specifically to them but at the same time exists in the larger world that we all live in," he said.
Steve passed away unexpectedly in 2012 at his home in Costa Rica.
The YouTube musical collage of Steve's art at the link below was created by one of his fans: (3:28 mins running time)

Steve Walker YouTube Collage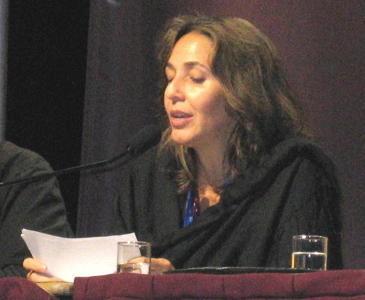 1961 – Mariela Castro Espín, born in Havana, Cuba, is the director of the Cuban National Center for Sex Education in Havana and an activist for LGBT rights in Cuba.
She is the daughter of current Cuban president Raúl Castro and feminist and revolutionary Vilma Espín as well as the niece of former president Fidel Castro. She has a brother, Alejandro Castro Espín.
Her group campaigns for effective AIDS prevention as well as recognition and acceptance of homosexuality, bisexuality, transvestism, and transsexualism human rights. In 2005 she proposed a project to allow transgendered people to receive sex reassignment surgery and change their legal gender. The measure became law in June 2008 which allows sex change surgery for Cubans without charge.
Mariela Castro is president of the Cuban Multidisciplinary Centre for the Study of Sexuality, president of the National Commission for Treatment of Disturbances of Gender Identity, member of the Direct Action Group for Preventing, Confronting, and Combatting AIDS, and an executive member of the World Association for Sexual Health (WAS). She is also the director of the journal Sexología y Sociedad, a magazine of Sexology edited by her own National Center for Sex Education (CENESEX).She has published 13 scholarly articles and nine books.
Mariela is now married to Italian Paolo Titolo, General Manager of Amorim Negocios Internacionais, S.A. in Cuba, and has two children with him, plus a daughter from her previous marriage with the Chilean former FPMR member Juan Gutiérrez Fischmann.

1967 – Britain decriminalizes homosexuality between consenting adults in private, except for those in the military and police forces. The new law makes the age of consent 21 years old, provided that a homosexual act between two and no more than two men is in private.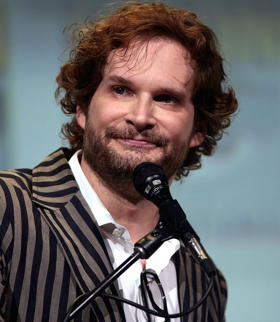 1969 – Bryan Fuller is an American screenwriter and television producer. Fuller has worked exclusively as a writer/producer in television, creating a number of critically acclaimed television series, including Dead Like Me, Wonderfalls, Pushing Daisies, Hannibal, and American Gods.
He is also known for his work on various Star Trek television series, having worked prominently on Star Trek: Voyager and written a few episodes for Star Trek: Deep Space Nine. He is also the co-creator of the upcoming Star Trek: Discovery.
Nicknamed the "Fullerverse" by Fuller's fans, all of Fuller's series are implied to take place in the same universe.
Marianne Marie Beetle (played by actress Beth Grant) first appears in the Wonderfalls episode "Muffin Buffalo", and has subsequently appeared in the Pushing Daisies episode "Comfort Food" and in the pilot of Mockingbird Lane. Similarly, Gretchen Speck-Horowitz (played by Chelan Simmons) first appears in the Wonderfalls episode "Pink Flamingos" and subsequently appeared in the Hannibal episode "Amuse-Bouche", reverting to her maiden name after her divorce.
Meanwhile, in the Pushing Daisies episode "Bzzzzzzzzz!", Ned mentions that he works for Happy Time Temp Agency when trying to go undercover. Happy Time Temp Agency is the place where Georgia "George" Lass works in Dead Like Me.
Also, the fictional brand "Lil' Ivey's" first appeared in the Wonderfalls episode "Cocktail Bunny" on a box of cocktail cherries and later appeared in the Pushing Daisies episode "Kerplunk", this time on a bag of macaroni.
A visual nod to Wonderfalls was given in the Heroes first season episode "Seven Minutes to Midnight" when the smoosh-faced wax lion central to Wonderfalls was seen on a bedside table.
Fuller is in a long-term relationship with interior designer Scott Roberts.

1969 – The Gay Liberation Front organizes a protest of police harassment, with an estimated 300-400 people participating. It was the one-month anniversary of the Stonewall riots.

1978 - New Jersey repeals its sodomy laws.

1982 – The Center for Disease Control replaces the acronym GRIDS (Gay Related Immune Deficiency Syndrome) with AIDS (Acquired Immune Deficiency Syndrome).


Added 2022
1987 – Simon Dunn, (born Goulburn, New South Wales, is a former Australian bobsledder and rugby player. Raised in Wollongong, he was the first openly gay male to represent any country in the sport of bobsled, but then retired in 2016. After several years in London, he is now currently based in Sydney and plays rugby.
Simon Dunn grew up playing rugby league south of Sydney, in Wollongong. After he came out as a teen,aand feeling unwelcome on the team he played for, he gave up sport. Later in life, getting back into the sport he loves, he became a player for the Sydney Convicts Rugby club. Travelling to Canada to further his playing career, while he worked at the Canadian Sports Institute gym, Simon had the opportunity to try out for the Australian bobsleigh team. In making this team and representing his country, this made him the first out, gay man to ever represent his country in the sport. He was the brakeman for Lucas Mata.
In November 2016, he announced his retirement from bobsleigh. He then played rugby in London, UK with the Kings Cross Steelers. Simon was also nominated and shortlisted for the Australian LGBTI Awards Sports Personality of the Year in both 2018 and 2019.
Simon has contributed as a columnist to Attitude, Gay Times and DNA magazines' online editions and more recently as a columnist on GuysLikeU and Gays with Kids.
After retiring from the Australian Bobsleigh team. Simon focused on social causes that are important to him, notably those effecting the LGBTQI community, Homophobia in sport and HIV/AIDS. Whilst in London Simon appeared as the face of a national HIV test campaign with the Terrence Higgins Trust.
Since returning to Sydney, Simon has became an ambassador for the Bobby Goldsmith Foundation in 2020. Bobby Goldsmith Foundation (BGF) is Australia's longest running HIV charity.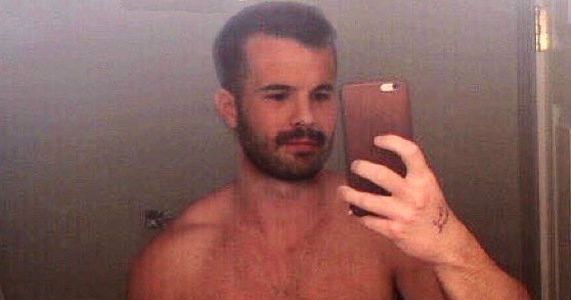 (Click for Full Monty)
Dunn appeared in Attitude magazine's Naked Issue.
Simon Dunn is committed to making sport a more inclusive environment for gay men and is determined to encourage more of them to be out and open.

1987– Sports Illustrated published a five-page tribute to Dr. Tom Waddell, Olympic decathlete and organizer of the Gay Games, who had recently died from complications of AIDS. Waddell was the first gay man to be featured with his lover in the "couples" section of People magazine. He was a U.S. Army paratrooper, a physician specializing in the treatment of infectious disease, a gymnastics champion at Springfield College in Massachusetts, and the personal physician to the brother of the King of Saudi Arabia.

1990 – Two New Jersey men are sentenced to jail (one for five years) for having sex in a public park.

2001 – The Houston, Texas City Council approves an ordinance outlawing discrimination against gay men and lesbians in hiring by city agencies.

2011 – Argentina – Osvaldo Ramon Lopez, the first openly gay congressperson, takes office in Argentina.

2015 – World champion power lifter Janae Marie Kroc (formerly Matt Kroczaleski) comes out as trans and genderfluid. Janae began entering powerlifting contests after joining the Marines in 1991. In 2017, after 18 months on estrogen, her performance was reduced to 210 pounds for 10 reps and deadlifted 605 pounds. Kroc is a world champion and a National Physique Committee bodybuilder.

2015 – Boy Scouts of America President Robert Gates announces "the national executive board ratified a resolution removing the national restriction on openly gay leaders and employees."

JULY 28 →
[{(o)}]|[{(o)}]|[{(o)}]|[{(o)}]| [{(o)}]|[{(o)}]