November 6
[{(o)}]|[{(o)}]|[{(o)}]|[{(o)}]| [{(o)}]|[{(o)}]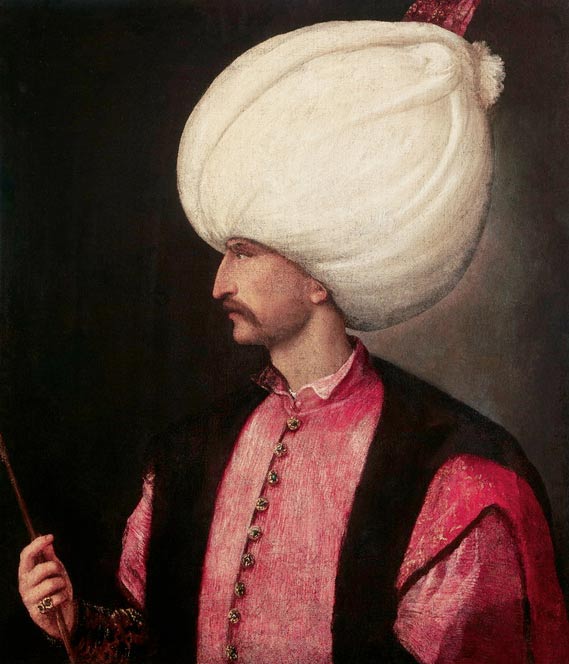 1494 – Suleiman the Magnificent, Ottoman Sultan,  was born (d.1566); the tenth and longest‐serving Sultan of the Ottoman Empire, reigning from 1520 to 1566. He is known in the West as Suleiman the Magnificent and in the Islamic world, as the Lawgiver, deriving from his complete reconstruction of the Ottoman legal system. Within the empire, Suleiman was known as a fair ruler and an opponent of corruption.
As well as being a capable goldsmith and distinguished poet, Suleiman was also a great patron of artists and philosophers, overseeing the golden age of the Ottoman Empire's cultural development.
Historians claim that Suleiman, in his youth, had an admiration for Alexander the Great as he wanted very much to learn how he had managed to unite the peoples of the east and the west.
Pargali Ibrahm Pasha was the boyhood friend of Suleiman. Ibrahim was originally Greek Orthodox and when young was educated at the Palace School as a devshirme (the systematic abduction of young boys from conquered Christians lands by the Ottomann sultans as a form of regular taxation in order to build a loyal slave army).
As the Sultan's male favorite, he shared Suleiman's quarters and his tent while at home and on campaign. Suleiman made him the royal falconer, then promoted him to first officer of the Royal Bedchamber. Eventually, Ibrahim Pasha became the Grand Vizier in 1523 and commander in chief of all the armies. Suleiman also conferred upon Ibrahim pasha the honor of beylerbey of Rumelia, granting Ibrahim authority over all Turkish territories in Europe, as well as command of troops residing within them at times of war.
According to a 17th century chronicler, Ibrahim had asked Suleiman not to promote him to such high positions, fearing for his safety, to which Suleiman replied that under his reign no matter what the circumstance, Ibrahim would never be put to death.
Ibrahim would eventually fall from grace with the Sultan. During his thirteen years as Grand Vizier, his rapid rise to power and vast accumulation of wealth had made Ibrahim many enemies among the Sultan's court.
Reports had reached the Sultan of Ibrahim's imprudence committed during a campaign against the Persian Safavid empire, in particular his adoption of the title serasker sultan was seen as a grave affront to Suleiman. Suleiman's suspicion of Ibrahim was worsened in a quarrel between the latter and the Minister of Finance Iskender Chelebi. The dispute ended in the disgrace of Chelebi on charges intrigues against the Sultan, with Ibrahim convincing Suleiman to sentence the Minister to death. Before his death however, Chelebi's last words were to accuse Ibrahim of conspiracy against the Sultan. Since these were his dying words, Suleiman became convinced of Ibrahim's disloyalty and on March 15, 1536, Ibrahim's lifeless body was discovered in the Topkapi palace.

1624 – In the Virginia Colony, Richard Cornish was hanged for sodomy. His execution was the first of its kind to be recorded in the American colonies.

1658
– In
Mexico
, fourteen men were burned to death and one given 200 lashes after having been convicted of sodomy.

1730 Hans Hermann von Katte  (1704 – 1730) is executed in Prussia. Prince Fredrick II of Prussia (aka Frederich the Great) was thought to be lovers with, Katte. They planned to escape Prussia together, but were discovered. The court sentenced Katte to life in prison but refused to judge the prince. Fredrick's father thought this too lenient and ordered Katte executed and Fredrick imprisoned. Frederick was awakened at 5:00 AM and told to look out his prison window at the execution of Katte. He called out to him "My dear Katte, a thousand pardons." Katte called back, "My prince, there is nothing to apologize for" just before he was beheaded.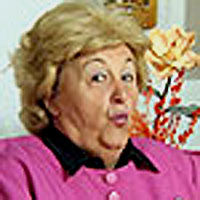 1924 – Jeanette Schmid (d.2005) was a professional transsexual whistler.
Born Rudolf Schmid in Volary, Sudetenland (in what is now the Czech Republic), Schmid began to dress in feminine clothing at a young age and loved singing and dancing. Schmid did not fit in with the Nazi ideal of the Aryan male but enlisted in the Wehrmacht in 1941 and was posted to Udine, Italy until sent home due to typhoid fever.
As Czechoslovakians began to take revenge against Sudeten Germans at the end of the war, Schmid was forced to flee to Munich where she began a career as a female impersonator. She rapidly gained fame for her talent, bawdy material, and slinky outfits. The Shah of Iran, Mohammad Reza Pahlavi, and his wife Queen Soraya, saw Schmid perform in Hamburg and invited her to Tehran, but Schmid's material and dress were considered inappropriate by many in Iran, and she was forced to devise a new routine. She instead whistled a Strauss polka and Offenbach's Barcarole for the Shah and his court.
Following her Iran performance, Schmid toured the world as a cross-dressing whistler, performing on stage with acts like Frank Sinatra, Édith Piaf and Marlene Dietrich while living in Cairo. In 1964, Schmid underwent sex reassignment surgery and changed her name to Jeanette. Schmid moved to Vienna, the world capital of whistling, to continue her whistling career.
Schmid continued to tour the world under the stage name Baroness Lips von Lipstrill, including a successful stint on Broadway. She was awarded the Austrian Decoration of Merit in Gold in 2004. Schmid died in Vienna in 2005.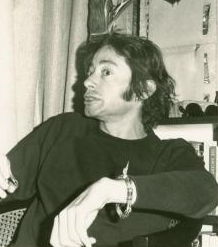 1939
–
Arthur Bell
(d.1984) was a journalist, author and LGBT rights activist. Bell, an early member of the
Gay Liberation Front
and a founding member of the
Gay Activists Alliance
in New York City, wrote two books.
Dancing the Gay Lib Blues
was published in 1971 and he published
Kings Don't Mean a Thing
in 1978. Bell wrote his first piece for the
Village Voice
in 1969, an account of the
Stonewall riots
, a confrontation between police and the patrons of a gay bar called the Stonewall Inn that became a flashpoint of the Gay Liberation movement. He became a regular columnist in 1976 with his column
"Bell Tells"
.
Bell wrote a series of columns about a string of unsolved murders of gay people; these columns, along with the novel Cruising by Gerald Walker, were the inspiration behind the William Friedkin film Cruising. Ironically, Bell wrote additional columns condemning Friedkin and Cruising after reading a leaked early screenplay, deploring what he viewed as its negative depiction of gay people and claiming that it would inspire violence against homosexuals. At Bell's urging, gay activists disrupted the filming of Cruising and demonstrated at theatres where the film was playing.
Bell met author Arthur Evans, at the time a film distributor, and the two entered into a relationship in 1964. They parted on bad terms in 1971 and Bell included an unflattering portrait of Evans in his book Dancing the Gay Lib Blues. The two reconstructed their friendship and Bell dedicated his second book, Kings Don't Mean a Thing, to Evans.
Bell died June 2, 1984 at the age of 44 from complications related to diabetes.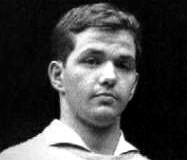 1946 – Jürgen Bartsch was a German teenaged serial killer.
Born out of wedlock in post-war Germany, Jürgen Bartsch lost his mother at the tender age of five months.
He was adopted after spending eleven months in a foundling home, but the selection of a new family was unfortunate. Enrolled in a parochial school, Bartsch was seduced by a homosexual priest who also delighted in filling his mind with sadistic stories from medieval times. In his adopted home, the boy was alternately treated with contempt and extravagant attention. His foster-mother insisted on bathing Juergen through adolescence and beyond, a practice she continued to the date of his arrest on murder charges.
By 1967, Bartsch – now 17 – was working as a butcher's apprentice, still living with his adoptive parents in Bonn, West Germany. He was also a sadistic pedophile, responsible for the torture-slayings of four young boys he had lured to an abandoned mine shaft, killing each in turn after they were brutalized and sexually abused.
On arrest and conviction, he was sentenced to a term of life imprisonment, the German death penalty having been outlawed after World War II.
On April 10, 1971, the Supreme Court of Germany overturned Jürgen's conviction, on grounds that the lower court improperly ignored psychiatric evidence and Bartsch was a minor when the crimes took place. Psychiatrists informed the high court that Bartsch's actions were a product of sexual compulsion, beyond his conscious control. His sentence was reduced from life to ten years, with credit for time already served.
In April 1976, seeking to curry favor for early parole, Bartsch submitted to voluntary castration as part of his overall rehabilitation program. He died on April 28, following surgery, with doctors attributing his death to heart failure.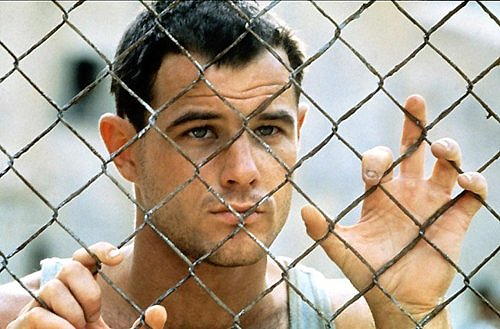 1949 – Brad Davis, American actor, best known for his role in the 1978 film Midnight Express, was born on this date (d. 1991).
Davis was born Robert Creel Davis in Tallahassee, Florida to Eugene Davis, a dentist whose career declined due to alcoholism, and his wife, the former Anne Creel. His brother Gene is also an actor. According to an article in The New York Times published in 1987, According to an article in The New York Times published in 1987, Davis suffered physical abuse and sexual abuse at the hands of both parents. As an adult, he was an alcoholic and an intravenous drug user before becoming sober in 1981. Davis was known as "Bobby" during his youth, but took Brad as his stage name in 1973.
At 17, after winning a music talent contest, Davis worked at Theatre Atlanta. He later moved to New York City and attended the American Academy of Dramatic Arts, as well as studied acting at the American Place Theater. After a role on the soap opera How to Survive a Marriage, he performed in off-Broadway plays. In 1976 he was cast as Sally Field's love interest in the television film Sybil. He played the lead role in Larry Kramer's play about AIDS, The Normal Heart (1985).
His most successful film role was as the main character in Midnight Express (1978), for which he won the Golden Globe Award for New Star Of The Year - Actor. He also had a small role in Roots. The steamy shower scene in Midnight Express and Davis' portrayal of the sexy Gay sailor in Rainer Werner Fassbinder's film adaptation of Jean Genet's Querelle (1983) made him a Gay film icon.
Davis was married to Susan Davis, who later became an Emmy Award-winning casting director. They had one child, Alexandra (now Alex, he's a transman).
Diagnosed with AIDS in 1985, Davis kept his condition secret until shortly before his death. Although it was announced he died of AIDS in 1991 in Los Angeles, he actually died of an intentional drug overdose. Near death and in severe pain in a hospital, he opted to return home and end his life on his own terms. With his wife and a family friend present, he committed assisted suicide. Susan Davis continues to campaign to combat AIDS.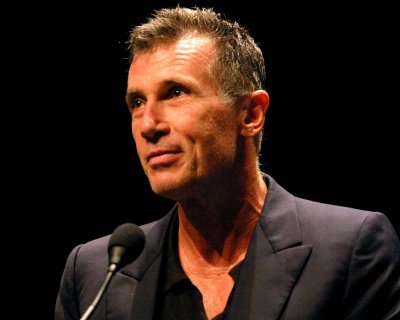 1952
–
Michael Cunningham
is an American writer, best known for his 1998 novel
The Hours
, which won the Pulitzer Prize for Fiction and the PEN/Faulkner Award in 1999.
Cunningham was born in Cincinnati, Ohio and grew up in Pasadena, California. He studied English literature at Stanford University where he earned his degree. Later, at the University of Iowa, he received a Michener Fellowship and was awarded a Master of Fine Arts degree from the Iowa Writers' Workshop. While studying at Iowa, he had short stories published in the Atlantic Monthly and the Paris Review. His short story, "White Angel", was later used as a chapter in his novel A Home at the End of the World. It was included in "The Best American Short Stories, 1989," published by Houghton Mifflin. A Home at the End of the World, a gay love story, was also made into a 2004 movie with Colin Farrell, Dallas Roberts and Robin Wright.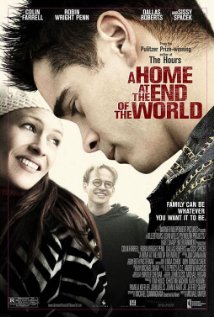 Cunningham is currently professor of creative writing at Yale University.
Although Cunningham is gay and has been in a long-term domestic partnership with psychoanalyst Ken Corbett, he dislikes being referred to as a gay writer, according to a PlanetOut article. While being gay greatly influences his work, he feels that it should not be his defining characteristic.


Relocated 2021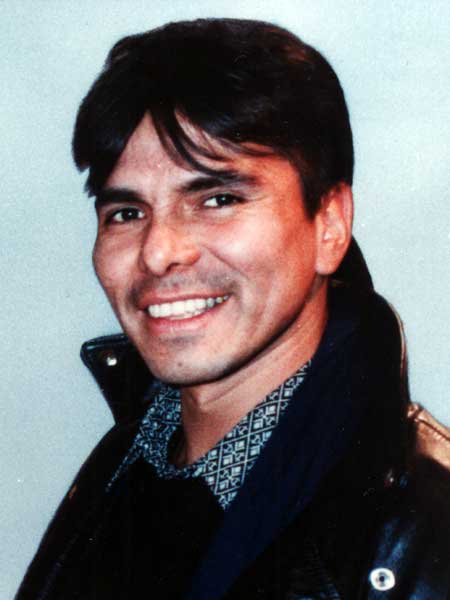 1954 – René Highway (d.1990) was a Canadian dancer, choreographer, and actor of Cree descent from Brochet, Manitoba. He was the brother of playwright Tomson Highway, with whom he frequently collaborated during their time at Native Earth Performing Arts in Toronto. René was the partner of actor and singer Micah Barnes.
Highway studied dance at the Toronto Dance Theatre, Denmark's Tukak Theatre, and at the Native Canadian Centre in Toronto. René Highway helped to create the role of Nanabush in his brother's play The Rez Sisters (1986), and was the choreographer for Dry Lips Oughta Move to Kapuskasing (1989).
He died of AIDS-related causes in 1990. Native Earth Performing Arts started the René Highway Foundation in his memory.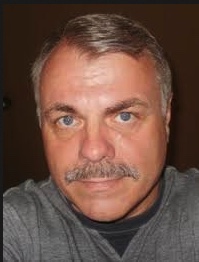 1955 – Wolfgang Busch, born in Heppenheim, Germany, is a two time Humanitarian award winner, was inducted into the Queens Business Hall of Fame for his company Art From The Heart Films, was inducted into the LGBT Hall of Fame and is a multiple award winning documentary filmmaker, director, producer, cinematographer and editor, including a humanitarian award for his documentary "How Do I Look". He also received a "Keep The Dream Alive" Martin Luther King Humanitarian award for his social and artistic activism for the Black and Hispanic LGBT (Lesbian, Gay, Bisexual and Transgender) Ballroom community, aka Harlem Drag Ball community.
He is an entrepreneur, grass-root organizer, motivator, inspirational and touches people life's from all walks of life. His Art In Education Documentaries are screened worldwide. He lectures about Artistic Empowerment and HIV/AIDS education at the most prestigious universities, Yale, NYU, Penn State, not for profit organizations The Door, LGBT Community Center in New York City and Chicago, the Gay Mens Health Crisis, community-based organizations and Churches across the United States; London, Amsterdam, Paris and Berlin.
From 1990-2000 he produced New York New Rock, a weekly TV show highlighting cultural and educational aspects of various communities such as the local New York City Rock and R & B communities, LGBT, arts, sports, politics and fashion reaching 500,000 Manhattan households. The show was a successful outreach tool for artists and not for profit organizations and Busch was able to sign national and international record and licensing deals for several artists.
As an openly gay artist, he has been embraced by a wide range of LGBT organizations to produce high level events including GLAMA (The Gay and Lesbian American Music Awards), SAGE (Senior Action in a Gay Environment) Lifetime Achievement Awards ceremonies and events for LifeBeat, Center For the Media Arts and Gay and Lesbian Community Services Center.


Added 2021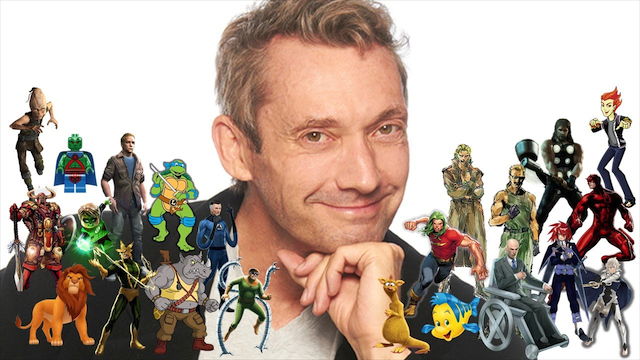 Click for larger
1957 – Cam Clarke is an American voice actor and singer known for his work in animation, video games and commercials. Among his notable roles are Leonardo and Rocksteady in the 1987 Teenage Mutant Ninja Turtles animated series, Shotaro Kaneda in the 1989 original Streamline Pictures English dub of Akira, and Liquid Snake in the Metal Gear series. He often serves as a voice double for Matthew Broderick.
Clarke was born Cameron Arthur Clarke in Burbank, California, to actor Robert Clarke and singer Alyce King.
Clarke is the nephew to guitarist Alvino Rey and pianist Buddy Cole, cousin to actress Tina Cole and writer Chris Conkling, half brother to musicians Ric and Lex de Azevedo, and uncle to voice actress Emilie Brown and actress Rachel Coleman.
Clarke began his acting career in The Hollywood Palace as The King Family Show. He continued to perform with his family on various television specials until the 1980s when he got his first voice acting roles in Snorks and Robotech. He was taught by Michael Bell.
To date, Clarke has voiced over four hundred titles. From 1987 until 1996, Cam Clarke would most notably portray Leonardo, the leader of the Teenage Mutant Ninja Turtles as well as Rocksteady, one of the show's antagonists. Clarke would reprise the role of Leonardo in non-musical spoken portions of the first show of the "Coming out of their Shells" concerts designed around the Ninja Turtle characters held at Radio City Music Hall, though the later VHS tape released of the event leaves him uncredited.
Clarke is openly gay, and his experiences inspired his album
Inside Out
, which changed pronouns in lyrics of classic songs and his one-man autobiographical play
Stop Me If I Told You This
.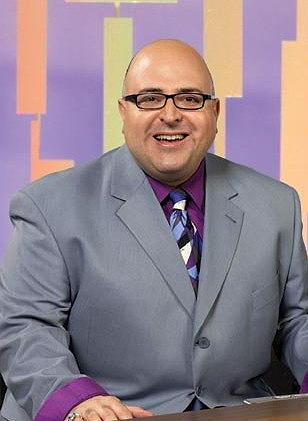 1962 – Frank DeCaro is an American writer, performer and talk radio host. The New York-born DeCaro is the author of The Dead Celebrity Cookbook: A Resurrection of Recipes From More Than 145 Stars of Stage and Screen (2011), its sequel, "The Dead Celebrity Cookbook Presents Christmas in Tinseltown: Celebrity Recipes and Hollywood Memories from Six Feet Under the Mistletoe" (2012), Unmistakably Mackie: The Fashion and Fantasy of Bob Mackie (1999), and A Boy Named Phyllis: A Suburban Memoir (1996).
DeCaro grew up in Little Falls, New Jersey, and graduated in 1980 from Passaic Valley Regional High School in Little Falls. A 1984 graduate of Northwestern University's Medill School of Journalism, in the 1980s, DeCaro was a media critic writer for the Detroit Free Press and later the Detroit News.
In A Boy Named Phyllis, he wrote:
"It was years before I could hear the word 'faggot' uttered by or about anyone without feeling mortally wounded and being mentally transported back to the art class" where, as a seventh-grader, he had made a three-dimensional letter "F" as an homage to The Mary Tyler Moore Show, on which a similar "M" decorated the apartment of the sitcom star. When the teacher held up his well-done project, a classmate asked if the "F" stood for "faggot," whereupon the students burst into laughter, "but the teacher did nothing except to tell the class to quiet down, which they did when they were quite through giggling." The teacher subsequently told him not to "let those kids bother you"—clearly an impossible command.
DeCaro stated that "the other kids had known I was gay since [kindergarten, but] I figured it out in my junior year of high school, when I fell in love with a boy from my geometry class, the boy who would not only become my first boyfriend but would nickname me Phyllis."
He came into the public eye as a featured recurring player on The Daily Show, doing movie reviews, with his characteristically flamboyant gay style, from 1996 to 2003. During those years, he co-wrote and hosted five Oscar preview specials for Comedy Central.
A journalist whose column on classic television appears in CBS's Watch! magazine, DeCaro has written for the New York Times Arts & Leisure, Home and Styles sections. For several years, he wrote the funny-but-chic "Style Over Substance" column for that paper. His writing has appeared in myriad publications including The New York Times Magazine, Entertainment Weekly, Newsweek, Vogue and Martha Stewart Living.
Since 2004, he has been the host of a live daily radio show with producer/co-host Doria Biddle for SIRIUS XM OutQ 108.
DeCaro has been a lifelong gay rights activist and splits his time between Manhattan and Little Falls, New Jersey, with his husband, Jim Colucci, whom he married during the August 16, 2011, live broadcast of his Sirius radio show.

1971 – An anti-Vietnam march in New York included a gay contingent. The Student Mobilization Committee's Gay Task Force joined the protest to draw attention to parallels between America's oppression of gays and the racism of Vietnam.


1975 – A Special Joint Committee on Canada's Immigration Policy recommends that homosexuals no longer be prohibited from entering Canada under revised Immigration Act.

1984 Voters decide to turn a previously unincorporated portion of Los Angeles into the nation's first "Gay City," West Hollywood. They elect a gay majority for their new city council.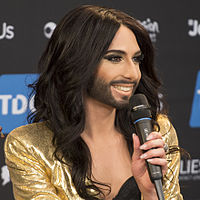 1988 – Tom Neuwirth, better known by his drag stage persona Conchita Wurst, is an Austrian singer. Wurst came to international attention when winning the Eurovision Song Contest 2014 in Copenhagen, Denmark with the song "Rise Like a Phoenix".
Born in Gmunden, Neuwirth moved to Graz to do his Matura with a focus on fashion, before embarking on a singing career through the 2007 casting show Starmania. He subsequently became a founding member of the short-lived boyband Jetzt Anders!.
In 2011, Neuwirth began appearing as Wurst – a drag persona noted for her beard – and came second in the Austrian preselection for the Eurovision Song Contest 2012. Wurst was successfully selected to represent Austria at the Eurovision Song Contest 2014, where she proved victorious.
Wurst's entry and victory courted controversy, being condemned by some of the continent's social conservatives and right-wingers who saw her performance as a promotion of LGBT rights. Conversely, it brought her international attention and established her as a prominent LGBT icon, resulting in invites to perform at various LGBT pride parades and the European Parliament.
Neuwirth describes himself as a gay man and uses female pronouns to describe his Wurst character, but male pronouns when referring to himself.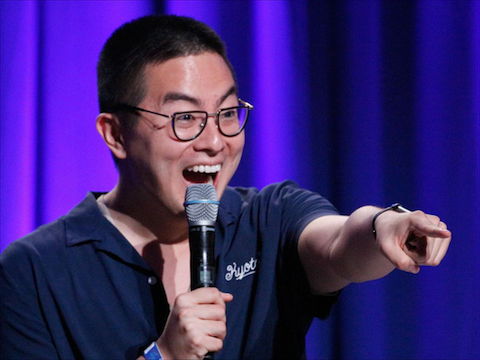 1990 – Bowen Yang is an Australian-born American actor, comedian, podcaster, and writer from Aurora, Colorado. He co-hosts a comedy pop-culture podcast, Las Culturistas, with Matt Rogers. He also posts pop-culture lip-syncing videos on Twitter. Since September 2018, he has been on the writing staff of Saturday Night Live (SNL). Yang was promoted to on-air cast for SNL's 45th season, in September 2019, becoming its first Chinese-American, third openly gay male, and fourth Asian American cast member.
Bowen Yang was born in Brisbane, Queensland, Australia, to a family that had emigrated from China in the 1980s. His father, Ruilin, was raised in rural China, a little south of Mongolia, growing up in a straw and mud hut. Ruilin's parents were illiterate, but he read books for hours by candlelight, compromising his eyesight, and eventually got into university—a rarity so soon after the Cultural Revolution (1966-1976), which effectively shut down universities. Bowen's mother is an ob-gyn (obstetrician and gynaecologist). The couple moved to Brisbane so Ruilin could earn his doctorate in mining explosives.
Bowen has an older sister with the first name of Yang. The children spoke Mandarin in their home, and attended Chinese Sunday school. Bowen's sexual awakening came was when he was five and inherited toys from his sister including a Ken doll of Aladdin "with a smooth crotch". The family moved to Montreal, Canada where Bowen first discovered Saturday Night Live (SNL). When he was nine, they moved again to Aurora, Colorado, a suburb of Denver in the United States, where he was raised. As a kid he was drawn to late-night comedians and hosts David Letterman and Conan O'Brien. SNL opened him to American humor, and was a rich source of pop culture.
When he was seventeen, Yang's father found out Bowen was gay from an "open chat window" on the family's computer. His parents were not receptive to the news, stating that such things did not happen in China. Bowen's father cried often over the revelation and being non-religious but wanting to "solve problems", arranged for him to attend eight sessions of gay conversion therapy, a disreputable practice increasingly outlawed for minors in the U.S. that purports to change one's sexuality from gay to straight. Bowen attended the conversion therapy to appease his parents, and recalls being immediately alarmed by the counselor's mix of religion and use of pseudo-scientific reasoning to explain away positive homosexual manifestations.
He moved to New York in 2008 to attend New York University (NYU) like his older sister, his father assigned her to chaperone him, Bowen trying "straightness on for size and failing miserably." He came to accept being gay, incorporating it into his comedy, and hoped his parents would learn to accept that aspect of him. They have since found a truce, enjoy a "great relationship", and go on vacations together.
Yang was inspired by
Sandra Oh
's character Dr. Cristina Yang on
Grey's Anatomy
for her character's neurotic and relentless pursuits, and aspired to be a doctor. He went to pre-med classes and graduated from NYU with a bachelor's degree in chemistry. After realizing he was actually inspired by Oh for her acting ability, he decided to pursue a career in comedy instead. At NYU he met Matt Rogers, with whom in 2016 he would start
Las Culturistas
, a weekly comedy podcast where Yang
"unapologetically expresses his personality, story and himself by sharing his experiences as a member of the LGBTQ community"
.

2012 – Washington State voters approve Referendum 74 legalizing same-sex marriage.

2012 – Spain's highest court upholds same-sex marriage laws.

NOVEMBER 7 →
[{(o)}]|[{(o)}]|[{(o)}]|[{(o)}]| [{(o)}]|[{(o)}]