May 30
[{(o)}]|[{(o)}]|[{(o)}]|[{(o)}]| [{(o)}]|[{(o)}]
1431 – Joan Of Arc burned at the stake for heresy. Her "crimes" included cross-dressing and inappropriate relationships with women. Today is the feast day of St. Joan of Arc.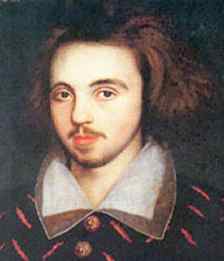 1593 – Gay British playwright and poet Christopher Marlowe died of a knife wound to the head at age 29.

1668 – The representative assembly of New Jersey made sodomy a capital crime. Exceptions were made for victims of rape and those under 14 – they could not be executed but could be sentenced to whatever other punishment the court deemed appropriate.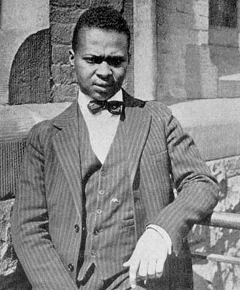 1903 –Today is the birthday of American Romantic poet Countee Cullen (d.1946). He was one of the leading African American poets of his time, associated with the generation of black poets of the Harlem Renaissance. Surely, Cullen's race created problems for his creative expression, but his sexuality posed even greater dangers. Although married to W. E. B. DuBois's daughter Yolande early in life and Ida Roberson only six years before his death, Cullen had a steady string of male lovers in the United States and France. Furthermore, Cullen was a premier member of a thriving gay coterie in Harlem.
Cullen and most gays of the period were, understandably, closeted publicly. This closetedness worked to protect Cullen from certain discrimination while it also held a firm grip on his creative imagination. Although difficult to decipher, the influence of Gayness on Cullen's literary imagination can be seen through the coded references to homosexuality in much of his poetry. From his earliest attempts, Cullen developed a multifarious poetry that, on the surface, followed the British Romantic tradition. Cullen's break from these writers can be seen in his use of racial themes and in the complex integration of male-male relationships as a significant though veiled subject.
In Color, for example, the poems "Tableau," "The Shroud of Color," "Fruit of the Flower," "For a Poet," and "Spring Reminiscence" can be classified as Gay poems in which the speaker decries the oppression of those who are different. Copper Sun (1927), Cullen's next book of verse, has several thinly veiled Gay poems, including "Uncle Jim," "Colors," and "More Than a Fool's Song." "The Black Christ" (1929) was Cullen's attempt to write an epic poem on the subject of lynching. This 900-line piece exemplifies Cullen's brilliant poetic layering of racial and Gay themes. The main character, Jim, can be viewed not only as the persecuted black who is falsely accused of rape, but also as the victim of heterosexism. When Jim is lynched at the end of the poem, Cullen puts him in the company of Lycidas, Patroclus, and Jonathan--all characters who have had long-standing associations with Gay readings of their respective texts. In many ways, "The Black Christ" is key to Gay re-readings of Cullen's poetry; for, in this text, we are alerted to the homosexual coding that marks the earlier poems as well as many in The Medea and Some Poems (1935).
Understanding Cullen's poetry in the context of the Gay closet in which it was written is the cornerstone on which to rebuild Cullen's reputation as a Gay poet laureate and as the inaugurator of a black Gay male poetic tradition.

1907 – The New York Times carried a story about a German scandal which began after magazine editor Maxamillian Harden published an article suggesting that Count Kano Moltke and Prince Philip Eulenburg were lovers. The article led to a libel suit against Harden, who was fined by the court despite witnesses who swore that the account was true.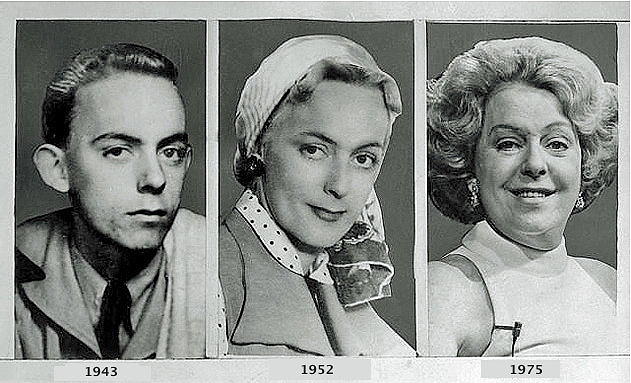 1926 – Christine Jorgensen, American transsexual (d.1989); Jorgenson was famous for having been the first widely-known individual to have sex reassignment surgery—in this case, male-to-female, or "MTF." Returning to New York after her military service and increasingly concerned over what one obituary called her "lack of male physical development," Jorgensen heard about the possibility of sex reassignment surgery, began taking the female hormone ethinyl estradiol on her own, and researched the subject with the help of Dr. Joseph Angelo, a husband of one of Jorgensen's classmates at the Manhattan Medical and Dental Assistant School.
She intended to go to Sweden, where she had found the only doctors in the world performing this type of surgery at the time. At a stopover in Copenhagen to visit relatives, however, Jorgensen met Dr. Christian Hamburger, a Danish surgeon and specialist in sex-reassignment surgery. She ended up staying in Denmark and under Dr. Hamburger's direction was allowed to begin hormone replacement therapy and eventually underwent a series of surgeries.
During this first round of surgeries in Copenhagen, Jorgensen was castrated. According to an obituary, "With special permission from the Danish minister of justice, Jorgensen had his testicles removed first and his still-undeveloped penis a year later. Though technically a eunuch, Jorgensen received large doses of hormones, which led to changes in his body contours and fat distribution, and with help from the American ambassador had her passport changed to identify her as female and began life as a woman."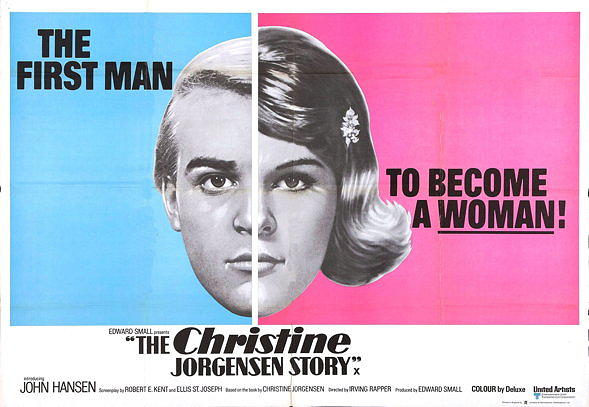 Several years later Jorgensen obtained a vaginoplasty, when the procedure became available in the U.S., under the direction of Dr. Angelo and a medical advisor Harry Benjamin. Jorgensen chose the name Christine in honor of Dr. Hamburger and became a spokesperson for transexual and transgender people.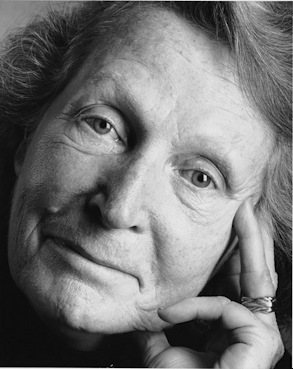 1928 – Joan Chalmers, born in Toronto is a Canadian philanthropist and supporter of the arts.
In 1972, she and her parents, Floyd and Jean Chalmers, founded the annual Chalmers Awards, which donates $25,000 CAD to artists in dance, theatre, crafts, film, the visual arts and music.
She was involved with the traveling exhibit, Survivors in Search of a Voice: The Art of Courage, which as a collaboration among 24 prominent Canadian women artists and over 100 breast cancer survivors.
While celebrating her 70th birthday in 1998, she announced that she would provide 20 arts groups with a total of $1 million in funding.
Chalmers is the partner of former singer-songwriter Barbra Amesbury.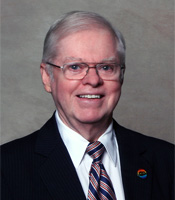 1937 – The Rev. Richard Thomas Nolan is a canon of Christ Church Episcopal Cathedral in Hartford, Connecticut and a former college professor of philosophy and religious studies. He is the editor/coauthor of The Diaconate Now, and coauthor of Living Issues In Philosophy , Living Issues in Ethics , and Soul Mates: More than Partners. Nolan is also the editor of a non-commercial, educational website philosophy-religion.org. His books have been translated into several languages, including Indonesian and Chinese.
While attending Trinity College (Connecticut) in 1955, Nolan met his life partner, Robert C. Pingpank. Throughout their lives, they were forced to hide their relationship due to the potential of losing their jobs. During a career change for both in 1967, the couple finally moved in together into a unique two-family house designed by Pingpank, so that they could live together, yet maintain separate addresses and phones. This allowed them to maintain their relationship while avoiding challenges to their careers; they lived in this home until their retirement in 1994, when they moved to Florida.
The couple has been profiled in The LGBT Religious Archives Network, and the Center for Lesbian and Gay Studies in Religion and Ministry (a recently established center of the Pacific School of Religion, Berkeley, California).
Richard Nolan and Robert Pingpank were married legally at age 72 on June 4, 2009, in the Trinity College Chapel, Hartford, CT. Nolan and Pingpank reside in the John Knox Village (a continuing care retirement community), Pompano Beach, FL, and are active in Lambda Legal and Integrity Palm Beach.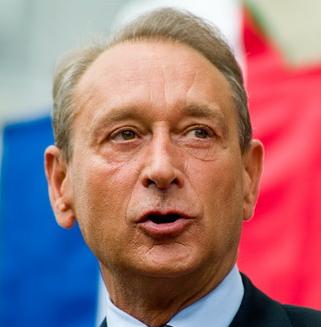 1950 – Today's the birthday of French politician Bertrand Delanoë. He was born in Tunis and became mayor of Paris in March 2001. On October 5th, 2002, Delanoë was stabbed by a Muslim who declared he hates politicians and homosexuals.
Delanoë was one of the first major French politicians to announce that he was gay, during a 1998 television interview (before being elected mayor). His election made Paris the world's largest city with an openly LGBT mayor at the time; upon the election of Klaus Wowereit as Governing Mayor of Berlin in October 2001, it became the second-largest. Of the largest three, all have taken office since 2001; previously, the largest city with an LGBT mayor had been Winnipeg, Canada, with openly-gay former mayor Glen Murray (1998-2004).
He was stabbed during the Nuit Blanche, a night of festivities in Paris, while mingling with the public. His assailant was a Muslim immigrant, Azedine Berkane, who reportedly told police that "he hated politicians, the Socialist Party, and homosexuals." Speaking to Le Monde, one of his neighbors said, "He was a bit like us. We're all homophobic here because it's not natural." Before being taken to hospital, Delanoë ordered that the festivities continue. Delanoë's wound was reported not to be life-threatening and he left the hospital after about two weeks.
Delanoë is not known for taking an active part in the gay and lesbian community, but he has helped end discrimination in municipal subsidies to civic groups. In 2009, he strongly criticized statements by Pope Benedict XVI, which were of the effect that condom use was unhelpful or even counter-productive in the fight against AIDS.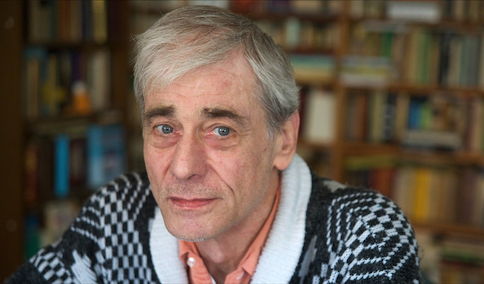 1953 – Eduard Stapel, born in Bismark (Altmark), Germany. (d.2017) was one of the founders of the church gay movement in the GDR and from 1990 to 2006 spokesman for the Lesbian and Gay Association in Germany (LSVD). The journalist and theologian lived in Leipzig for many years and was a member of the church opposition movement in the GDR. He was one of the founders and was the main source of ideas for the LSVD , which was founded under the name SVD in February 1990 in Leipzig.
Stapel attended POS and EOS up to high school graduation. In 1971–1972 he was a volunteer at the district newspaper of the GDR CDU "Der Neue Weg" in Halle/Saale . From 1972 to 1976 he studied journalism at the Karl Marx University in Leipzig with a degree in journalism. Then Stapel studied from 1975 to 1982 at the Evangelical Lutheran theology at the Theological Seminary in Leipzig , the largest of the three non-state universities in the GDR. After successfully completing his studies, Eduard Stapel, an avowed homosexual theologian, could not be accepted into the vicariate; the Theological Seminary in Leipzig temporarily employed him as a Konviktsinspektor.
In 1982 he founded the first "Homosexuality Working Group" with Christian Pulz and Matthias Kittlitz in the Protestant student community in Leipzig. Through advertising campaigns at several church days in the year 1983, similar working groups were set up in many larger cities in the GDR. From 1985 to 1990, Stapel coordinated the activities of the working groups in the GDR as an employee for gay work for the Evangelical City Mission, Magdeburg .
Stapel completed his vicariate in the Evangelical Church of the Church Province of Saxony in 1984 . However, his application for ordination and assumption of a pastor's position was not granted. The reason was his commitment to the rights of lesbians and gays in the Evangelical Church. Instead, Stapel received a position in the Evangelical City Mission Magdeburg . Stack did not receive any compensation for the rejection of a pastorate.
In 1985 he was one of the co-founders of the " Solidarity Church Working Group ". For a long time, Stapel was one of the speakers.
In 1990 he founded the Gay Association in the GDR, of which he was a member of the federal executive board until 2006. From then on he was honorary chairman of the LSVD. In the Volkskammer election in 1990 he was a candidate for the New Forum , and from 1990 to 1991 GDR and federal manager of SVD, and from 1995 to 1997 employee of the research center of the Society for Sexual Science in Leipzig.
Stapel built up numerous homosexual groups within the Evangelical Church in the GDR . The State Security saw in him the "main organizer" of a civil rights movement of homosexuals that was remote from the state. His alias was "After Shave". Such suggestive aliases (after) were typical of gay victims of the Stasi.
Stapel was a member of Bündnis 90 / Die Grünen and was part of the state executive committee of the party in Saxony-Anhalt . In the federal elections in 2005 and 2009 , he ran as a direct candidate for his party in the Altmark constituency .
Stapel died in September 2017 at the age of 64 in his birthplace in Bismark in Saxony-Anhalt . He was buried on September 30, 2017 in the Bismark cemetery.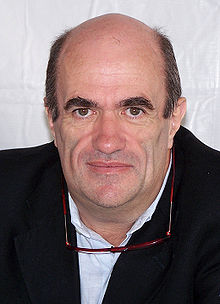 1955 – Colm Tóibín is an Irish novelist, short story writer, essayist, playwright, journalist, critic, and, most recently, poet.
In July 1972, aged 17, he had a summer job as a barman in the Grand Hotel in Tramore, County Waterford, working from six in the evening to two in the morning. He spent his days on the beach, reading The Essential Hemingway, the copy of which he still professes to have, "pages stained with seawater." It developed in him a fascination with the craft of writing and with Spain. Immediately after graduation, he left for Barcelona. Tóibín's first novel, 1990's The South, was partly inspired by his time in Barcelona; as was, more directly, his non-fiction Homage to Barcelona (1990).
The Heather Blazing (1992), his second novel, was followed by The Story of the Night (1996) and The Blackwater Lightship (1999). His fifth novel, The Master (2004), is a fictional account of portions in the life of author Henry James. He is the author of other non-fiction books: Bad Blood: A Walk Along the Irish Border (1994), (reprinted from the 1987 original edition) and The Sign of the Cross: Travels in Catholic Europe (1994). He also published a collection of essays, Love in a Dark Time: Gay Lives from Wilde to Almodóvar (2002)
Tóibín's work explores several main lines: the depiction of Irish society, living abroad, and personal identity, focusing especially on homosexual identities — Tóibín is openly gay. Tóibín has written about gay sex in several novels. Two novels, The Story of the Night and The Master revolve around characters who have to deal with a homosexual identity and take place outside Ireland for the most part, with a character having to cope with living abroad. The book of short stories "Mothers and Sons" deal with family themes, both in Ireland and Catalonia, and homosexuality.
During Desmond Hogan's sexual assault case he defended him in court as "a writer of immense power and importance who dealt with human isolation."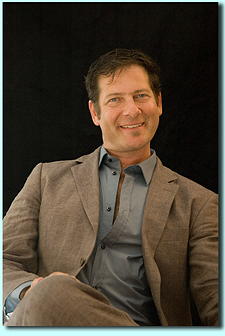 1960 – Micah Barnes is a Canadian pop singer-songwriter. He has performed both as a solo artist and with the bands Loudboy and The Nylons.
Born in Vienna, Barnes is the son of composer, conductor, and jazz drummer Milton Barnes and the brother of drummer Daniel Barnes. He studied voice with José Hernandez and Bill Vincent, and sang in Toronto cabarets and nightclubs during the 1980s while appearing in theatre, film, television and radio productions as an actor. He was subsequently a member of The Nylons from 1990 to 1996, and later moved to Los Angeles.
He was the partner of Cree dancer and actor René Highway, who died of AIDS-related causes in 1990. After Highway's death, Barnes wrote a song dedicated to him, I Will Follow, and other songs detailing himeslf as a man lost and stumbling, with his downward spiral and his wild vagabondage in the crazy landscape of Los Angeles, before his eventual healing.
In 2003, he collaborated with the house music duo Thunderpuss on the hit dance track "Welcome to My Head", which reached number one on the Billboard club charts.
After touring major cities in the U.S. in support of LoudBoy Radio he wrote and performed the critically acclaimed "Queer Teenage Heaven" music/performance piece at Highways Performance Space in LA, and created an orginal rock musical score called "Tribe" for the producers of Rent.

1964 – In San Francisco, a four day meeting between representatives of homophile organizations and various Protestant churches took place to work toward communication and cooperation between the groups.

1975 – The District of Columbia Court of Appeals rules that a Gay bath house is a public place and any sex occurring therein is in a public place.

1977 – The Nebraska legislature overrode Governor James Exon's veto of legislation to repeal the state's sodomy law.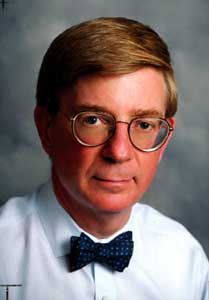 1977 – Columnist and "bow-tied twit", to quote Kurt Vonnegut, George Will applauds Anita Bryant and condemns gay rights ordinances as "part of the moral disarmament of society."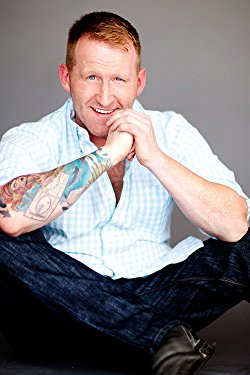 1978
–
Brandon Witt
, born in El Dorado Springs, Missouri, is a writer of science fiction and fantasy. He has two pen names as well: Rosalind Abel who writes male to male romance; and Mildred Abbott who writes Cozy Mysteries. The Cozy Corgi Series is set in Estes Park, Colorado, and follows Winifred Page and her corgi, Watson, as they set up bookshop / bakery and solve murders.  
Brandon Witt's outlook on life is greatly influenced by his first eighteen years of growing up gay in a small town in the Ozarks, as well as fifteen years as a counselor and special education teacher for students with severe emotional disabilities.
The tension of his religious upbringing and being a gay man finds its way onto nearly every page in his novels, as does experiences that over a decade of loving children who have faced much abuse and many struggles.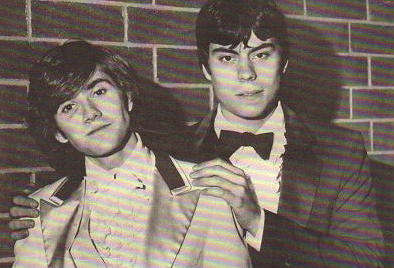 Aaron Fricke (R) & Paul Guilbert
1980 – Aaron Fricke wins his Rhode Island court battle, and takes a male date, Paul Guilbert, to his senior prom.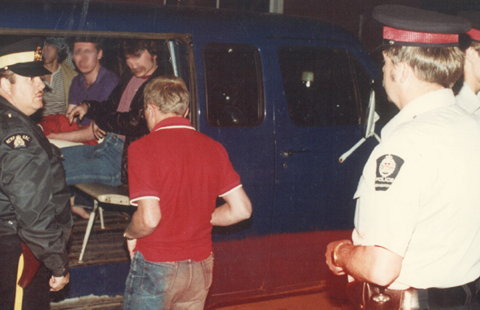 1981 – Pisces Health Spa in Edmonton, Alberta is raided by the City of Edmonton Police after a lengthy undercover investigation by the then called Morality Control Unit. The accused appealed at a specially arranged 5 am courtroom session permitted under little-used section of Criminal Code. Many of the 56 men police arrested and charged as "keepers" or "found-ins" in common bawdyhouse eventually pleaded guilty, despite the fact that there was no evidence to suggest prostitutes were working in the spa, nor that minors were enticed to enter. Undercover police officers had acted as patrons of the Pisces Health Spa. A letter written by then Morality Control Unit Staff Sgt. J.W. Torgerson stated
"For policemen...to associate with members of the 'gay' community on equal basis is worthy of note. Not only did they associate with these individuals, but also were subjected to sexual advances as well as observing personally revolting acts such as fellation and anal intercourse between males, (and) lastly, being recognized and treated as a gay person by members of the spa,"

1984 – The U.S. Supreme Court strikes down a New York state law that prohibits loitering in a public place for the purposes of soliciting for or engaging in "gay sex."

1987 – Congressman Barney Frank comes out to the Boston Globe.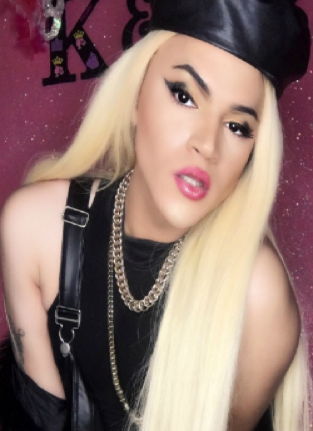 1989 – Ken Davis, best known as KenBarbie, born in Richmond, Virginia, is an American television personality, radio show host and internet celebrity who is known for his celebrity commentary and accompanying website. His site, itsKenBarbie.com is known for covering gossip items about celebrities and has garnered much attention for its honesty, outspoken take on the subjects it tackles, and its role in the increasing coverage of celebrities in all forms of media.
Ken, who has said he identifies as a gender non-conforming androsexual, has become a popular internet personality through his social media platforms and accompanying website itsKenBarbie.com. Ken's internet presence has contributed to his ability to launch into entrepreneurship with a successful t-shirt and fragrance line, as well as the most notable, his cosmetics line Ken Cosmetics (Formally known as 'For Pretty Bitches' By KenBarbie). Following his Internet-based success, he has appeared in mainstream media, making recurring appearances on TMZ on TV, and shows on MTV and FOX among others.
Ken is also known as an LGBT activist citing many times that his goal is to bridge the gap between heterosexual and homosexual communities, which is something that can be seen with the television show Dirty Laundry.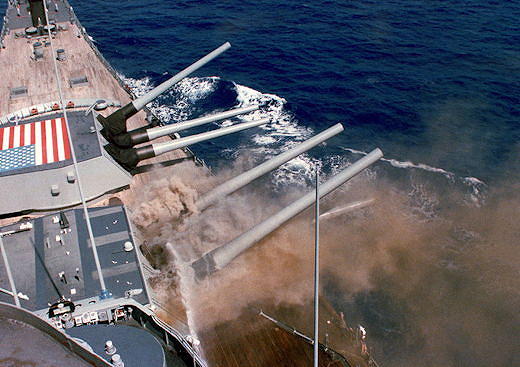 USS Iowa explosion
1990 – The Navy announced that it would re-open the investigation of an explosion on the USS Iowa. They originally blamed the explosion on Clayton Hartwig, saying he was gay and upset over the break-up of his relationship with another sailor, Kendall Truitt. They stated that Hartwig caused the explosion to commit suicide and take with him the lives of as many others as possible. There was no evidence that he was gay and eventually the incident was ruled an accident.

2003 – Kentucky Gov. Paul Patton, a Democrat, signs an executive order banning public-sector discrimination based on sexual orientation and gender identity.

MAY 31 →
[{(o)}]|[{(o)}]|[{(o)}]|[{(o)}]| [{(o)}]|[{(o)}]