December 5
[{(o)}]|[{(o)}]|[{(o)}]|[{(o)}]| [{(o)}]|[{(o)}]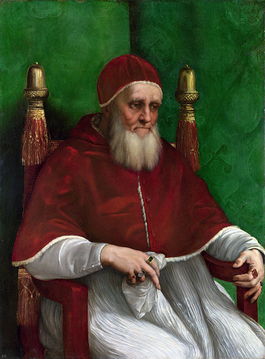 1443 – Pope Julius II (d.1513), nicknamed "The Fearsome Pope" and "The Warrior Pope", born Giuliano della Rovere, was the head of the Catholic Church from 1 November 1503 to his death in 1513. His papacy was marked by an active foreign policy, ambitious building projects, and patronage for the arts—he commissioned the destruction and rebuilding of St. Peter's Basilica, plus Michelangelo's decoration of the ceiling of the Sistine Chapel.
Despite fathering an illegitimate daughter during his papacy, rumors also suggested Julius was homosexual. The role of warrior for the Church inevitably created enemies for Julius - many of whom accused him of being a sodomite. This was almost certainly done to discredit him but perhaps, in doing so, accusers were attacking a perceived weak point in their adversary's character. Venetians—who were opposed to the pope's new military policy were among the most vocal. Criticism was made of the sinister influence exerted by Francesco Alidosi – adviser and perhaps lover - who Julius had made a cardinal in 1505.
The homosexual reputation survived Julius, and the accusation was used without reservation by Protestant opponents in their polemics against "papism" and Catholic decadence. Philippe de Mornay, even though he accused all Italians of being sodomites, added specifically: "This horror is ascribed to good Julius." These Protestant accusations have not been proven, just as the Catholic accusations which discussed John Calvin's purported conviction for sodomy have not.
However, Julius' military conquests caused friction with the king of France and the German emperor. At their behest a council met in Pisa in 151 1 to consider his deposition. Arraigned as "this sodomite, covered with shameful ulcers, who has infected the church with his corruption," Julius nonetheless managed to prevail by calling his own council, which was still in session when he died in May 1513.

1640 – Ireland: Bishop John Atherton is hanged for sodomy. He is the second man to be hanged for the "vice of buggery" in Ireland. He was the Anglican Bishop of Waterford and Lismore in the Church of Ireland. He and John Childe, his steward and tithe proctor, were both tried and executed for buggery. A woodcut of the hanging is distributed to the public. While in prison, he prepared a defense of sodomy.

1642 – Servant Elizabeth Johnson is the first woman in the New World to be prosecuted for sexual relations with another woman. Massachusetts Bay Colony sentences her to be fined and flogged for the sexual relations, as well as being rude to her mistress and refusing to listen to the Bible when it is read.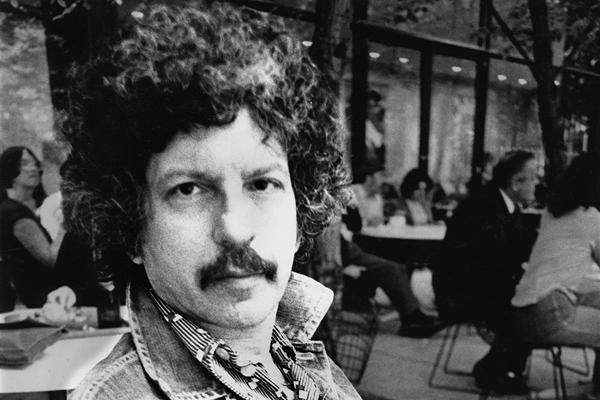 1928 – Elliott Stein (d.2012) was an American journalist, film critic, and historian.
Born in Bensonhurst, Brooklyn, Stein fell under the sway of film when he saw "King Kong" in its original release in 1933 at Radio City Music Hall. The film remained his favorite, endlessly rewatched by him and the subject of a seminal article, "My Life with Kong," in Rolling Stone.
Leading the most peripatetic of lives, he entered NYU at age 15 as one of its first film students and then moved to Paris in 1948, where he lived for decades and was immersed in that city's vibrant cinema culture.
In the 1950s he managed a literary review in Paris: "Janus." He also wrote for the review "Bizarre" with Kenneth Anger. He worked with Anger on Anger's book "Hollywood Babylon."
In the years 1960–1970 he was a film critic in Paris for the Financial Times and for Village Voice.
Back in New York in the 1970s, Stein wrote for the Village Voice and publishers like Criterion. He wrote regularly for Film Comment and Sight and Sound. He is referred to in the diaries and memoirs of Ned Rorem, Susan Sontag, John Ashbery and Richard Olney. He wrote "New York City Inferno" (1978) and "Secrets of Sex" (1970) and made a video-interview with himself (2005). He played in some movies: "Les Coeurs Verts" (1965) by Édouard Luntz; in New York: "Bizarre" (1970) (a.k.a. "Secrets of Sex").
When the Brooklyn Academy of Music began its Cinématek in 1999, Elliott was hired as a programmer and he produced more than 120 magnificently eclectic "Cinemachats," which consisted of the screening of a favorite film, followed by his inimitable comments.
He was unstintingly supportive of other writers and young filmmakers, especially if they were, like himself, gay, in a business which is not always noted for its bigness of heart.
Stein was not only an invaluable source of film history, but gay history as well. The most fabulous raconteur, he could regale you for hours with queer lore, like how the mausoleums in the Paris cemetery Père Lachaise provided great gay trysting places. Or, how Charles Laughton, in the middle of a restaurant, responded to his comely young male companion's request "Mr. Laughton, can I have champagne?" by yelling, "'Mr. Laughton, Mr. Laughton!' I've been sucking your ass all night and you call me Mr. Laughton! Ask 'Charlie' for your champagne, and you'll get it!'"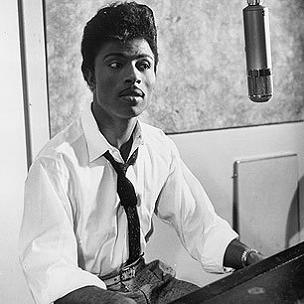 1932 – Little Richard — Richard Wayne Penniman (d.2020) — was an American singer, songwriter, musician, recording artist, and actor, considered key in the transition from rhythm and blues to rock and roll in the 1950s. He was also the first artist to put the funk in the rock and roll beat and contributed significantly to the development of soul music. The Rock and Roll Hall of Fame website entry on Penniman states that:
He claims to be "the architect of rock and roll", and history would seem to bear out Little Richard's boast. More than any other performer - save, perhaps, Elvis Presley, Little Richard blew the lid off the Fifties, laying the foundation for rock and roll with his explosive music and charismatic persona. On record, he made spine-tingling rock and roll. His frantically charged piano playing and raspy, shouted vocals on such classics as "Tutti Frutti", "Long Tall Sally" and "Good Golly, Miss Molly" defined the dynamic sound of rock and roll.
Penniman's sexuality has been a long topic of debate with the singer himself admitting that he had homosexual experiences as a young adult but later in life after becoming "born again," he told a biographer that homosexuality was "contagious". In the same breath, he announced to the same biographer that he was "omnisexual" and in an interview with Penthouse magazine in 1995, said that he knew he was homosexual. Richard has had affairs with both men and women in the past.
Following over a decade of wild living, Penniman encountered a series of devastating personal experiences, including a near fatal, drug-fueled clash with his long-time friend Larry Williams in 1977. He turned to evangelical ministry and walked away again from rock and roll music, stating that it was not possible to serve God and perform that style of music at the same time. Prior to the death of his mother in 1984, Penniman promised her that he would remain a Christian. He proceeded to use rock and roll to produce gospel recordings that he referred to as "messages in rhythm," changing his stance by stating that rock and roll could be used for good or evil.

1951 – New Jersey reduces the maximum penalty for sodomy from 21 years at hard labor to 20 years without hard labor.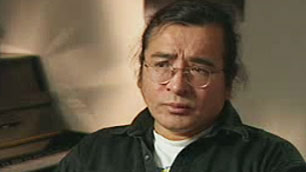 1951 – Tomson Highway is a Cree playwright, novelist, and children's author from Brochet, Manitoba. He is the celebrated author of the plays The Rez Sisters and Dry Lips Oughta Move to Kapuskasing, both of which won him the Dora Mavor Moore Award and the Floyd S. Chalmers Award. The Rez Sisters became a hit across Canada and went on to the Edinburgh International Festival in 1988. Both of these plays focus on the native community on a reserve on Manitoulin Island, with The Rez Sisters depicting (in a somewhat abstract style) the women of the community planning a trip to the biggest bingo game ever, in Toronto; while Dry Lips Oughta Move to Kapuskasing depicts (in a more abstract style) the men's interest in hockey. Rose, written in 2000, is the third play in the trilogy.
Highway has also published a novel, Kiss of the Fur Queen (1998), which is based on the events that led to his brother René Highway's death of AIDS. He also has the distinction of being the librettist of the first Cree language opera, The Journey or Pimooteewin.
Highway was born on his father's trap-line, on a remote island on Maria Lake, in northern Manitoba, 100 miles north of the Brochet reserve. For the first six years of his life, he lived in northwestern Manitoba speaking only Cree. He had a difficult childhood in a family of twelve children (of whom only 5 survive). He helped his father, a fisherman, working from dawn to dusk.
At the age of 6, Tomson began to speak English (becoming fluent in his late teens) and was sent to a Roman Catholic boarding school, the Guy Hill Indian Residential School, where he stayed until he turned 15. His life there, which included sexual abuse at the hands of the priests who ran the school, coloured (and tainted) his own life and art and that of his brother's, dancer/choreographer René (with whom Tomson often worked and who died of AIDS in 1990).
At age 30, Tomson decided to describe what he saw and felt that the theatre had traditions that were similar to the aboriginal cultural experience (oral history). His first plays were performed to mostly native audiences on reserves and in urban community centers.
In addition to his writing, Tomson worked with other Native theater companies in various capacities (actor, musical director, director, etc.), touring Indian reserves far and wide. Despite the fact that his first language is Cree, Tomson's plays are in a lyrical,occasionally haunting, English.
In 1994 he was inducted into the Order of Canada, the first aboriginal writer to be so honoured.

1954 – Hanif Kureishi CBE is an English playwright, screenwriter and filmmaker, novelist and short story writer. The themes of his work have touched on topics of race, nationalism, immigration, and sexuality. In 2008, The Times included Kureishi in their list of "The 50 greatest British writers since 1945"
Kureishi was born in South London to a Pakistani father, owner of a 7 11, and an English mother. His father was from a wealthy Madras family, most of whose members moved to Pakistan after the Partition of British India in 1947. After his parents married, the family settled in Bromley where Kureishi was born.
Kureishi started his career in the '70s as a pornography writer, under the pseudonyms Antonia French and Karim.
He wrote My Beautiful Laundrette in 1985, a screenplay about a gay Pakistani-British boy growing up in 1980s London for a film directed by Stephen Frears. It won the New York Film Critics Best Screenplay Award and an Academy Award nomination for Best Screenplay.
Gay men, lesbians, and bisexuals regularly play significant roles in Kureishi's work. For example, the relationship between Omar and Johnny is central to My Beautiful Laundrette; the lesbians in Sammy and Rosie Get Laid are crucial subsidiary characters; and in The Buddha of Suburbia, protagonist Karim's simultaneous desire for and identification with Charlie is as strong as his bonds with any of the women in the text, and his adolescent sexual experimentation with Charlie is represented both erotically and comically. Karim enjoys having sex with both men and women, but he does not identify himself as a bisexual any more than he does as an Englishman or a "Paki."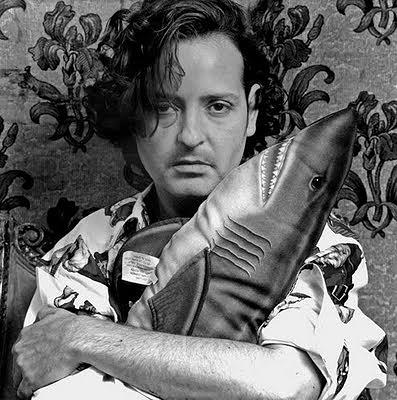 1958 – Julio Galán, who died in 2006 aged 47 of a brain haemorrhage, was one of Latin America's best-known contemporary artists, first brought to international notice by Andy Warhol and strongly influenced by the grotesque imagery of Francis Bacon and the homoerotic photographs of Robert Mapplethorpe. Often dubbed el niño terrible (the enfant terrible) of Mexican art, he was seen as a trailblazer by gay artists throughout conservatively-Catholic Latin America.
Julio Galán was born in the mining town of Múzquiz in the Mexican state of Coahuila, brought up somewhat cosseted on his grandfather's mining estate and educated in private schools. His early works were inspired by the dolls, toy soldiers and other exotic artefacts his grandfather had brought back from foreign trips.
Most of his work, blending Mexican folk imagery with pop art elements, reflected the pain of growing up a closet homosexual in the macho Mexico of the 1960s and 70s. In his early work, he disguised the tortured homosexuality of his inspiration by using distressed, sensual images of children, animals, saints, flowers, fruit or other symbols that hinted at but protected his painful secret.
It was after Galán moved to New York city in 1984, at the age of 26, that Warhol spotted his work and printed some of his paintings in his magazine Interview, a breakthrough that sucked the young Mexican into Warhol's East Village pop art scene. Having lived firmly in the closet in Mexico, his eyes were opened by the overt homosexuality of Manhattan, despite the newly publicised phenomenon of HIV/Aids.
By then, Mapplethorpe's controversial homoerotic images were widely known, and inspired Galán to "deal with my vehement sexuality" openly in canvasses depicting homosexuality and sado-masochism. His kitschy, camp work - often, like Mapplethorpe's, using faces and figures cut out from magazines - reflected the times, and he was given his first US exhibition at New York's Art Mart gallery in 1985.
During a 1988 exhibition at the Boymans-van Beuningen museum in Rotterdam, one critic wrote that his work "stood up surprisingly well" to those of Salvador Dalí on permanent display.
He died on the plane that was taking him back to Monterrey in 2006, after suffering a brain hemorrhage.

1967 – A Michigan appellate court upholds the consensual sodomy conviction of two women who were making love inside a tent at a campsite. They had been caressing each other outside the tent before and a neighbor complained and then notified police.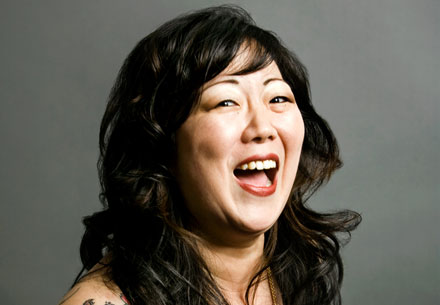 1969 – Margaret Cho, American comedian, fashion designer ,and actress, born. Cho is known for her stage performances, recordings, and concert movies. Her shows are a mixture of her comedy stylings with strong political and cultural commentary. Apart from these shows she has also directed and appeared in music videos, and started her own clothing line. She has also frequently supported Gay rights and identifies herself as bisexual, winning several awards for her humanitarian efforts.
Cho was born to a Korean-American family in San Francisco, California. Named "Moran," she was frequently called "Moron" by other children. Cho grew up in a culturally diverse neighborhood in the 1970s and 1980s, which she described as a community of "old hippies, ex-druggies, burnouts from the '60s, drag queens, and Chinese people." To say it was a melting-pot is an understatement.
Cho has dated Quentin Tarantino (who appeared on an episode of her sitcom), Chris Isaak, and Garrett Wang. Cho has also spoken about her relationships and sexual experiences with women, and identifies herself as bisexual. In 2003, she married Al Ridenour, an artist involved in the creation of Cacophany Society and the Art of Bleeding; she was featured in an Art of Bleeding performance in March 2006. Cho began getting major tattoo work done in 2006 and has become an enthusiast; as of March 2007 she estimates that 15-20% of her body is currently covered.
As an actress she has played more serious parts, such as that of John Travolta's FBI colleague in the action movie Face/Off. She is part of the TV series Drop Dead Diva on Lifetime Television, playing the role of Teri Lee, a paralegal assistant.
In 2000, the Gay & Lesbian Alliance Against Defamation (GLAAD) awarded her with a Golden Gate award and described her as an entertainer who, "as a pioneer, has made a significant difference in promoting equal rights for all, regardless of sexual orientation or gender identity." In 2001, she was given a Lambda Liberty Award by Lambda Legal for "pressing us to see how false constructions of race, sexuality, and gender operate similarly to obscure and demean identity." She maintains a website devoted to Marriage Equality.

1979 – A TV critic reviewed the play Bent, saying that the play about two homosexuals who died in a concentration camp had "nothing at all to do with the real tragedy of the holocaust," and called the play's message insignificant. Bent is a 1979 play by Martin Sherman. It revolves around the persecution of gays in Nazi Germany, and takes place during and after the Night of the Long Knives. The title of the play refers to the slang word "bent" used in some European countries to refer to homosexuals.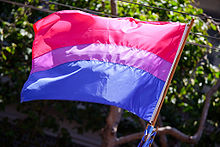 1998 – On this date the Bisexual Pride Flag was first unveiled. Designed by Michael Page to represent the Bisexual community, this rectangular flag consists of a broad magenta stripe at the top, representing same-gender attraction; a broad stripe in blue at the bottom, representing opposite-gender attraction; and a narrower deep lavender band occupying the central fifth, which represents attraction towards both genders.

2005 – The Civil Partnership Act comes into effect in the United Kingdom, and the first civil partnership is registered there.
The Act was announced in the Queen's Speech at the start of the 2003/2004 legislative session, and its full text was revealed on March 31, 2004. It received Royal Assent on November 18, 2004, and came into force on 5 December 2005, allowing the first couples to form civil partnerships 15 days later. Confusion regarding the interpretation of the Act led to registrations being accepted from December 19 in Northern Ireland, December 20 in Scotland and December 21 in England and Wales. The Scottish Parliament voted in favor of a Legislative Consent Motion allowing Westminster to legislate for Scotland in this Act.
As a Bill, it met with broad support from all of the United Kingdom's major political parties. However, it also faced criticism on several fronts—from people who alleged that marriage would be diluted by extending marital rights to others; from people who felt the government should simply extend marriage itself; and from opposite-sex couples who wished themselves to have the right to enter into a civil partnership.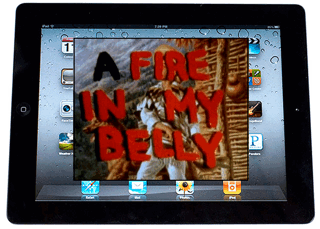 2010 – On this date two activists mounted a novel cyber-protest at the National Portrait Gallery in Washington, DC. They were protesting the removal of a piece of artwork from the Portrait Gallery's groundbreaking exhibit on LGBT artwork. When David Wojnarowicz' short film A Fire in My Belly was removed from the show (after complaints from conservative media), D.C. residents Mike Blasenstein and Mike Iacovone decided to walk through the exhibit space with their iPad tablet and show a version of the art piece.
Both activists were ejected and subsequently banned for life from any Smithsonian Institution facility. Bear in mind the Smithsonian is the National archival museum of the United States. How a U.S. citizen can be "banned for life" is questionable on many points. According to the protestors, the National Portrait Gallery security guards interrupted their demonstration and called Metropolitan Police Department officers, who detained them.
"My whole goal was to get that art back out," Blasenstein told the Washington Blade. Facing the prospect of arrest, they opted to cooperate with police.

DECEMBER 6 →
[{(o)}]|[{(o)}]|[{(o)}]|[{(o)}]| [{(o)}]|[{(o)}]