October 26
[{(o)}]|[{(o)}]|[{(o)}]|[{(o)}]| [{(o)}]|[{(o)}]
1885 – The first reported court case under the 1879 Pennsylvania fellatio statute results in a conviction being overturned and a new trial ordered to determine if the "victim" was actually an accomplice.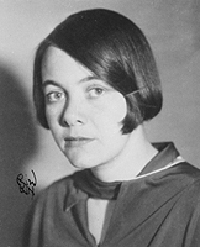 1900 – Karin Boye (d.1941) was born into an upper-middle-class in Gothenburg, Sweden. In 1909 her family relocated to Stockholm, where she grew up and studied at the city's university college. Further studies followed at Uppsala University, where she graduated in 1928. Her professional activities consisted mainly of teaching, since writing alone could never fully sustain her.
In 1931 Boye, together with Erik Mesterton and Josef Riwkin, founded the poetry magazine Spektrum, introducing T. S. Eliot and the Surrealists to Swedish readers. Together with the critic Erik Mesterton, she translated Eliot's "The Waste Land". She was largely responsible for translating the work of T. S. Eliot into Swedish.
In 1929 she married Leif Björk but they were divorced in 1934. But Boye's life partner was Margot Hanel, a German Jewess. They met in Berlin in 1932 and lived together as a couple in Stockholm. In her novel Kris she openly described lesbian love.
In 1941 Boye committed suicide in Alingsås, due to circustances that are not alttogether clear. Shortly thereafter Hanel also killed herself.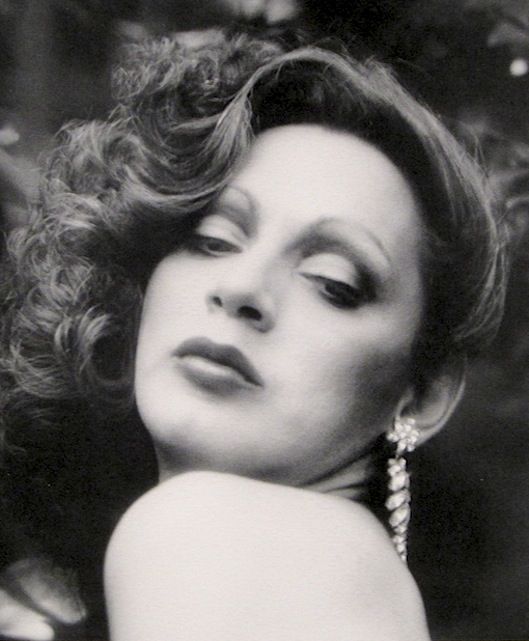 1946 – Holly Woodlawn (d.2015) was a Puerto Rican-born transgendered actress and former Warhol superstar, who appeared in his movies Trash (1970) and Women in Revolt (1972).
Born Haroldo Santiago Franceschi Rodriguez Danhakl in Juana Díaz, Puerto Rico, Woodlawn adopted the name Holly from the heroine of Breakfast at Tiffany's, and in 1969 added the surname from a sign she saw on an episode of I Love Lucy. After changing her name she began to tell people she was the heiress to Woodlawn Cemetery.
Her transformation was summarized by Lou Reed in his iconic song "Walk on the Wild Side":
"Holly came from Miami FLA, / hitch-hiked her way across the USA, / plucked her eyebrows on the way, / shaved her legs, and then he was a she..."
Woodlawn met Andy Warhol at the Factory, at a screening of Flesh. Through him she met Jackie Curtis, who cast Woodlawn in her play Heaven Grand in Amber Orbit in the autumn of 1969. In October she was given a bit role in Trash, but so impressed director Paul Morrissey that she was given a much larger role.
Woodlawn continued to make cameo appearances in plays and films such as Billy's Hollywood Screen Kiss throughout the 1980s and 1990s. After Warhol's death, she was interviewed frequently on his life and influence.
Woodlawn began performing in cabaret shows in sold-out New York and Los Angeles performances in the early 2000s. She continues to travel with her cabaret show, most recently appearing in Kraków and London in 2008. She spent her final years in West Hollywood.
Her friend Penny Arcade helped her through her final cancer-ridden days by organising a crowd-funding campaign. Joe Dellesandro, another long-time friend, was with her when she died in an L.A. Hospice.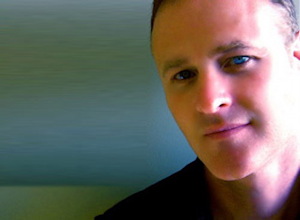 1953 – Keith Strickland, born in Athens, Georgia, is an American multi-instrumentalist, composer, and one of the founding members of the all-gay The B-52s. Originally the band's drummer, Strickland switched to guitar after the death of guitarist Ricky Wilson in 1985.
Strickland also plays keyboards and bass guitar on many of The B-52s recordings, and has occasionally provided backing vocals. Strickland composes the music for The B-52s. "Ricky and I used to write the music together, but now I write the individual instrument parts and arrange the instrumental compositions myself. I'm trying to convey a feeling when I compose," Strickland explains. "I think of my instrumentals as soundscapes - the chord progressions, rhythms, harmonics and musical direction are used to evoke various sonic atmospheres or moods."
Strickland announced that he was homosexual in 1992.
He has said: "Does it really matter if people come out in rock 'n' roll? Do people really care? When Melissa Etheridge came out, her next album went through the roof! I think it's just a good thing to do for your self. I came out publicly, in the press, for myself. Prior to that, I'd never been asked in the press if I was gay or not but I wanted to put it out there, just for myself."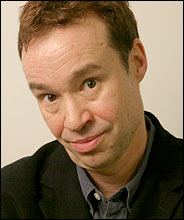 1954 – Ben Brantley is an American journalist and the chief theater critic of The New York Times.
Brantley began his journalism career as a Summer Intern at the Winston-Salem Sentinel and, in 1975, became an Editorial Assistant at The Village Voice. At Women's Wear Daily, he was a reporter and then editor (1978-January 1983), and later became the European Editor, publisher, and Paris Bureau Chief until June 1985.
For the next eighteen months, Brantley freelanced, writing regularly for ELLE, Vanity Fair, and The New Yorker before joining The Times as a Drama Critic (August 1993). He was elevated to Chief Theater Critic three years later.
Brantley, who is openly gay, is single and lives in New York City.
Ben is the subject of a recent website, DidHeLikeIt.com, that uses a "Ben-Ometer" to translate current Broadway show reviews. The website also has reviews from Newsday, New York Daily News, AmNY, Variety, USA Today, and other major publications.
Brantley has been dubbed a "celebrity underminer". In an article in
The New York Times
, published on January 3, 2010, he openly expressed his ambivalence about the
"unprecedented heights"
of
"star worship on Broadway during the past 10 years".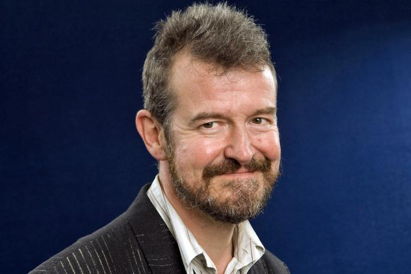 1954 – Adam Mars-Jones is a British novelist and literary critic.
Mars-Jones was born in London, to Sir William Lloyd Mars-Jones, a Welsh High Court judge and a President of the London Welsh Trust, and Sheila Mary Felicity, an attorney. Mars-Jones studied at Westminster School, and read Classics at Trinity Hall, Cambridge.
Mars-Jones is a regular contributor to The Guardian, The Observer, The Times Literary Supplement, and BBC Television's Newsnight Review, and the London Review of Books.
His first collection of stories, Lantern Lecture (1981), won a Somerset Maugham Award. Other works include Monopolies of Loss (1992) and The Darker Proof: Stories from a Crisis (1987), which was co-written with Edmund White. His first novel, The Waters of Thirst, was published in 1993. Blind Bitter Happiness (1997), a collection of essays, includes "Venus Envy", a polemic against Martin Amis, which was originally published in the CounterBlasts series in 1990. Pilcrow (2008) was his second novel, followed by Cedilla in 2011. These two works form the first two parts of a projected trilogy.
He was elected a Fellow of the Royal Society of Literature in 2007.
In 2015 Mars-Jones wrote a memoir of his complex relationship with his father, including his father's struggle to come to terms with his son's homosexuality.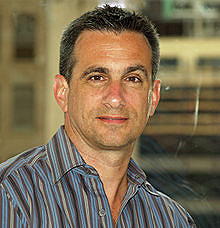 1956 – Neil Giuliano is an American politician who served as mayor of Tempe, Arizona for four terms, from 1994-2004. Giuliano served as President of the Gay & Lesbian Alliance Against Defamation (GLAAD) from 2005 to 2009, and has served as CEO of the San Francisco AIDS Foundation since being appointed in December 2010.
Giuliano began his political career as a councilmember and Vice-Mayor of Tempe, Arizona. He was elected as mayor of Tempe four times, serving from 1994-2004; the first three terms were two years each, the fourth was for four years. After he came out as gay, political opponents tried to remove him from office by organizing a recall campaign. A recall election was held in September 2001, which Giuliano won in a landslide, defeating a campaign that was called "blatantly homophobic".
Giuliano served as President of the Gay & Lesbian Alliance Against Defamation (GLAAD), a national LGBT organization dedicated to ensuring fair, accurate and inclusive representation of LGBT people and events in the media, from 2005 to 2009. Giuliano was featured on CBS Sunday Morning and has appeared on CNN, ABC World News Tonight, Showbiz Tonight, and Access Hollywood and has been quoted in Newsweek and USA Today and numerous state and regional media outlets discussing LGBT images in the media and issues.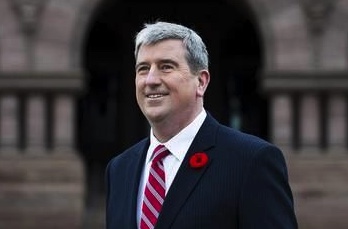 1957 – Glen Murray is a Canadian politician and urban issues advocate. He served as the 41st Mayor of Winnipeg, Manitoba from 1998 to 2004, and was the first openly gay mayor of a large North American city. He subsequently moved to Toronto, Ontario, and was elected to the Legislative Assembly of Ontario as Member of Provincial Parliament (MPP) for Toronto Centre in 2010. In August 2010, he was appointed to the provincial cabinet as Minister of Research and Innovation.
Murray was born in Montreal, Quebec and attended John Abbott College and Concordia University. Prior to entering politics, he was active in human rights and community healthcare. He led, with Margie Coghill, the successful campaign to include sexual orientation in the Manitoba Human Rights Code. He helped establish Winnipeg's Village Clinic, the first integrated community based prevention, care, and treatment centre for HIV/AIDS in Canada. Subsequently, he became the Clinic's Director of Prevention and Outreach programs working street involved and homeless people at high risk for HIV infection. He was a founding member of the Canadian AIDS Society and worked as part of a team through the World Health Organization that developed an international strategy for the delivery community HIV prevention initiatives and coordinated the work of AIDS Service Organizations.
A 1992 documentary film, A Kind of Family, followed the relationship of Murray with his foster son, a 17-year-old street kid.
On May 11, 2011, Murray announced to a group of 120 supporters in the 519 Church Street Community Centre that he would campaign to defend his seat in the October provincial election. Murray vowed to stand up for civility and dignity. "Growing up as gay, I heard every ugly homophobic thing you can think of. I will stand up against every Tory that tries to take our rights away because that's all they ever do."

1959 – Wisconsin permits anyone convicted of consensual sodomy to be denied a driver's license - presumably so that they can't cruise.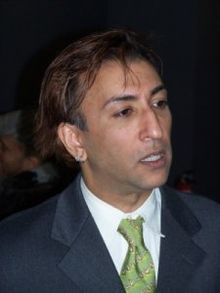 1963 – El-Farouk Khaki is a Canadian refugee and immigration lawyer, and human rights activist on issues including gender equality, sexual orientation, and progressive Islam. He was the New Democratic Party's candidate for the House of Commons in the riding of Toronto Centre in a March 17, 2008 by-election. Khaki came in second with 13.8% of the vote.
He was born in Tanzania, which his family fled in 1971 escaping political persecution. His parents arrived in Canada in 1974 and settled in Vancouver where Khaki grew up. He earned a law degree from the University of British Columbia before moving to Ottawa in 1988 and has lived and worked in Toronto since 1989.
Khaki founded Salaam in 1991, a support group for gay Muslims. In 2003, he helped organized the first female-led, mixed-gender Muslim congregational prayers in Canada for the Salaam/Al-Fateha International Conference, and in 2005, organized the first such prayers anywhere to be held in a mosque.He has served on the Toronto Mayor's Committee on Community & Race Relations, on the board of The 519 Community Centre, and is now elected chair of Africans in Partnership Against AIDS.
Khaki was honoured at the 2006 Pride Week gala for his role in promoting queer Muslim awareness through Salaam. Reverend Brent Hawkes of the Toronto Metropolitan Community Church said of Khaki and the group, "I think Salaam is very important, both locally and internationally, in terms of creating a safe place for people of Muslim tradition to be able to come together both socially and spiritually". Of Khakis role, he said "The work that El-Farouk has done is to help to make sure there is an option there."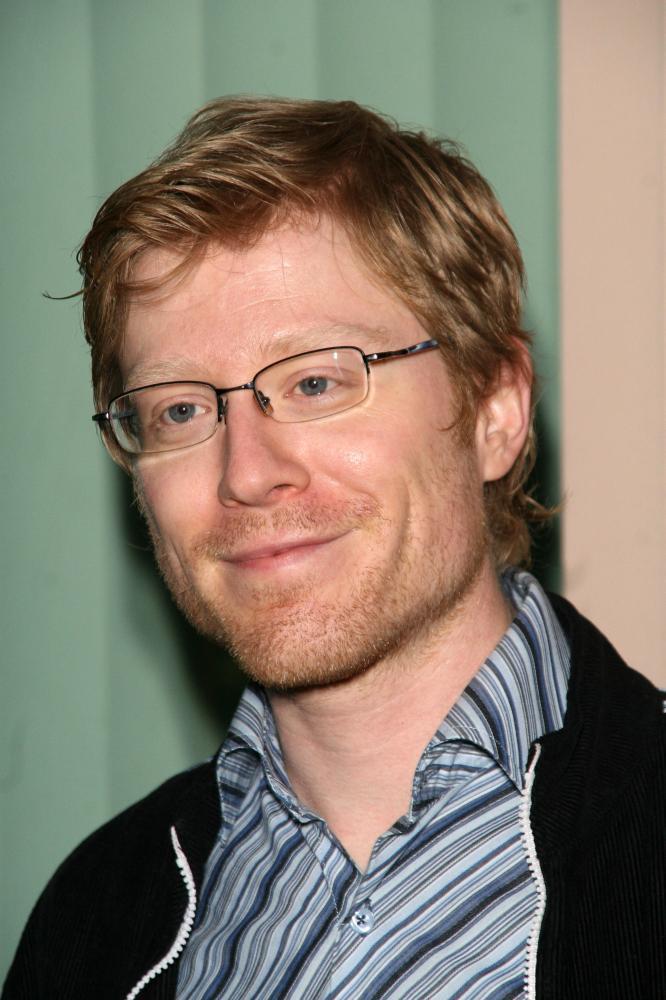 1971
– Born: American actor, writer and singer
Anthony Rapp.
Born in Joliet, Illinois, as Anthony Dean Rapp, his brother is the playwright
Adam Rapp
. He's best known for originating the role of Mark Cohen in the Broadway production of
Rent
in 1996 and later for reprising the role in the film version and The Broadway Tour of Rent in 2009. He also performed the role of Charlie Brown in the 1999 Broadway revival of
You're A Good Man, Charlie Brown
.
Rapp, a self-identified "queer," is an advocate in show business for LGBT rights, having first come out as Bisexual at the age of 18 to his mother over the phone. In 2006, Rapp released a memoir about his days in Rent, as well as his mother's struggle with cancer and his experiences growing up, entitled Without You: A Memoir of Love, Loss, and the Musical Rent. The memoir was made into a stage production
In 2012, the periodical, Metro Weekly, referred to Rapp as "one of the first openly gay men on Broadway". During a 1997 interview with Oasis Magazine, the actor explained his sexual identity as "queer" rather than "gay": "I don't want to get into labels, but I've never labeled myself except to say I'm queer. The thing that's been most important to me to be out about is that I have been in loving relationships with men…I haven't said 'I am gay.' Because the truth is that I've also been in love with women, although the truth is I do think I'm primarily homosexual…"
He is currently starring as half of a gay couple on Star Trek: Discovery. He is the first openly gay character in a Star Trek series, and the showrunners "wanted to roll out that character's sexuality the way people would roll out their sexuality in life." Rapp noted that Hikaru Sulu was portrayed as gay in the film Star Trek Beyond, calling that "a nice nod. But in this case, we actually get to see me with my partner in conversation, in our living quarters, you get to see our relationship over time, treated as any other relationship would be treated"
In October 2017, Rapp alleged in an interview with BuzzFeed that actor Kevin Spacey made a sexual advance toward him in 1986, when Rapp was 14 years old, and Spacey was 26. Rapp added that he once met with a lawyer to discuss possible legal action, but was told there was no case worth pursuing. In response, Spacey said he did not remember the encounter, given the incident allegedly occurred 31 years ago, but nevertheless said that he was "beyond horrified to hear his story" and offered Rapp the "sincerest apology for what would have been deeply inappropriate drunken behavior."

1988 – The European Court of Human Rights rules that laws in Ireland criminalizing sex between men are in violation of the Charter of Human Rights. The court was petitioned by David Norris, an MP in the Dail of Ireland.

1990 – A U.S. Army colonel was discharged and sentenced to 90 days in Leavenworth for appearing in drag at an AIDS benefit and kissing another man.

1992 – Portland, Oregon, police chief Tom Potter testified before a state senate committee, saying many victims of anti-gay assaults do not report the crimes because of fear that their identities will be made public.

OCTOBER 27 →
[{(o)}]|[{(o)}]|[{(o)}]|[{(o)}]| [{(o)}]|[{(o)}]