June 2
[{(o)}]|[{(o)}]|[{(o)}]|[{(o)}]| [{(o)}]|[{(o)}]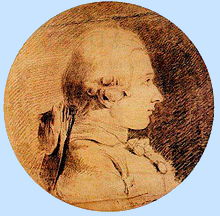 1742 – The Marquis Donatien Alphonse Francois de Sade was born in Paris, France (d.1814). He was a French aristocrat, revolutionary politician, philosopher and writer, famous for his libertine sexuality. His works include novels, short stories, plays, dialogues and political tracts; in his lifetime some were published under his own name, while others appeared anonymously and Sade denied being their author. He is best known for his erotic works, which combined philosophical discourse with pornography, depicting sexual fantasies with an emphasis on violence, criminality and blasphemy against the Catholic Church. He was a proponent of extreme freedom, unrestrained by morality, religion or law. The words "sadism" and "sadist" are derived from his name.
The Marquis grew up in the decadent excesses of pre-revolution France's aristocracy. Sade's father, for instance, was arrested while "cruising" the Tuileries Gardens for male hustlers. Throughout most of his life, the Marquis himself pursued bizarre forms of sexual gratification; he was arrested for his excesses numerous times and spent several periods of time imprisoned.
De Sade orgy woodcut
(Click for larger)
In 1772, he was sentenced to death as a "sodomite." Though the sentence was lifted in 1776, he was imprisoned for many years. Early in July 1789, as mobs rallied for the revolution, he screamed to the masses from his cell window in the Bastille, telling them that the prisoners were being slaughtered by the guards on orders of the aristocracy.
The mob subsequently freed him, but the cloud of immorality never lifted and he died broken in mind and body.
And yet it was his imprisonment which resulted in his literary legacy. While serving that sentence in the Bastille, he began to turn his extreme imagination towards writing books and plays, which are a summit of erotic poetry. It is from these works that the word Sadism is derived because the philosophy of sexual violence and domination was delineated and demonstrated for the first time by the Marquis in his numerous and detailed catalogues of perversions.
One of these works, entitled "The 120 Days of Sodom" was written while in the Bastille. When the prison was stormed during the French Revolution, many of the works of the Marquis de Sade were lost, including this work. It was miraculously rediscovered in 1904, rolled up in the frame of a bed, and subsequently published.
The Marquis de Sade was a sexual revolutionary, who spoke quite openly about homosexuality, and who freely acknowledged that his valet Latour was his personal sodomizer.
He died December 2, 1814, in Charenton Insane Asylum.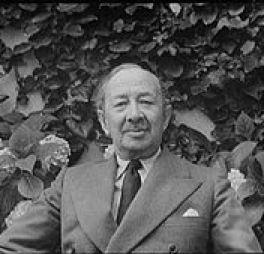 1869 – (Reginald) Reggie Turner (d.1938) was an English author, an aesthete and a member of the circle of Oscar Wilde. He worked as a journalist, wrote twelve novels, and his correspondence has been published, but he is best known as one of the few friends who remained loyal to Wilde when he was imprisoned, and who supported him after his release.
Turner never knew who his parents were, but was an illegitimate member of, and raised by, the Levy-Lawson family, owners of the newspaper, The Daily Telegraph. He was educated at Hurstpierpoint College and Merton College, Oxford. On leaving Oxford he trained briefly as a barrister under Travers Humphreys, but was too lazy for the Law; having a leaning towards writing he joined The Daily Telegraph, where he inaugurated the paper's gossip column. Between 1901 and 1911 he published a dozen novels. None of them made a great impression; Turner observed that it was not his first editions that were scarce, but his second ones, although at least three of his novels were reprinted.
Turner numbered among his friends Max Beerbohm, Lord Alfred Douglas, H. G. Wells, Arnold Bennett, Somerset Maugham, D. H. Lawrence, Oscar Wilde, Osbert Sitwell and others of the London literary scene during the late 19th and early 20th century. S. N. Behrman said of him, "He was one of those men who talk like angels and write like pedestrians".
Turner was one of the very few of the old circle who remained with Wilde after his release from prison, and he was at his bedside when he died. Beerbohm relates how, a few days before Wilde's death, Turner had found Wilde very depressed after a nightmare. "I dreamt that I had died, and was supping with the dead!" said Wilde. "I am sure", Turner replied, "that you must have been the life and soul of the party." Turner, with Robbie Ross and Frank Harris, supported Wilde to the end.
After Wilde's death, Turner, who was homosexual, felt few ties to England. Weintraub writes, "He felt alienated from an England which had driven Oscar to his death, and realized that some of the hostility toward Wilde might now continue to be directed toward those who had stood by him, and were similarly suspect." Turner thereafter lived abroad for much of the time. His royalties from his novels were modest, but together with his income from the Levy-Lawson family, they supported him in Paris and in French resorts. In his later years he lived in Florence, where he died at the age of 69.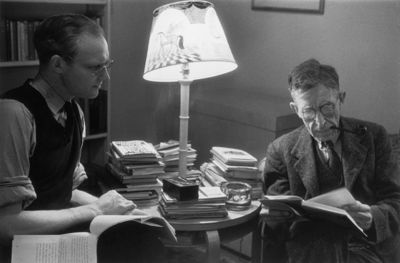 John Lehmann with Leonard Woolf
1907 – On this date the British author, editor and publisher John Lehmann was born (d.1987).
Lehmann was responsible for first publishing in English such authors as George Orwell, Stephen Spender, Christopher Isherwood, Jean-Paul Sartre, C. Day Lewis, Boris Pasternak, Louis MacNiece, Bertolt Brecht, Thom Gunn, May Sarton, Lawrence Durrell, Edith Sitwell, and Theodore Roethke.
But he was by no means the most distinguished member of his family. His sister Beatrix was one of the great English actresses of her era, and his sister Rosamund an outstanding writer, whose first novel, A Dusty Answer, incidentally, is not without its relevance to this journal. Their father, Rudolph Lehmann, wrote for Punch for thirty years and regularly included his children's writings, misspellings and all, in his column.
Having grown up surrounded by books, it is hardly a surprise that John Lehmann became one of the most influential editors and publishers of modern literature. A list of some of the American authors that he introduced to England is instructive: Tennessee Williams, Truman Capote, Gore Vidal, Carson McCullers, Paul Bowles, the very best post-war Gay writers.
After a spell as a journalist in Vienna, he returned to England to found the popular periodical New Writing (1936-1940) in book format, which proved a great influence on literature of the period and an outlet for writers such as Christopher Isherwood and W. H. Auden. Lehmann included many of these authors in his anthology Poems for Spain which he edited with Stephen Spender. The Penguin New Writing was a monthly book-magazine, this time in paperback. The first issue featured Orwell's essay Shooting an Elephant. Occasional hardback editions combined with the magazine Daylight appeared sporadically, but it was as Penguin New Writing that the magazine survived until 1950.
After joining Leonard and Virginia Woolf as managing director of Hogarth Press between 1938 and 1946 he established his own publishing company, John Lehmann Limited.
In 1954 he founded The London Magazine, remaining as editor until 1961, following which he was a frequent lecturer and completed his three-volume autobiography, Whispering Gallery (1955), I Am My Brother (1960) and The Ample Proposition (1966). In The Purely Pagan Sense (1976) is an autobiographical record of his homosexual life in England and pre-war Germany, discreetly written in the form of a novel.
He also wrote the biographies Edith Sitwell (1952), Virginia Woolf and Her World (1975), Thrown To The Woolfs (1978) and Rupert Brooke (1980).
Lehmann's poetry, much of it quite beautiful, is sometimes unabashedly Gay. Some of it appeared, with the author's permission, in
Ian Young
's pioneering Gay anthology,
The Male Muse
.
In the long run, Lehmann is not so much remembered as a poet as for his influential editorship, his memoirs of inter-war literary life and his volumes of autobiography.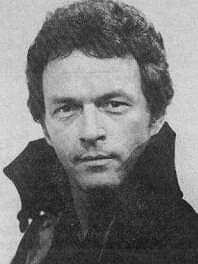 1940 – Christopher Berneau, (né Herbert Augustine Berneau) was born on this day. (d.1989). He was an American actor. His most famous role, however, was that of villain Alan Spaulding on the soap opera Guiding Light, a role he played from 1977 to 1984 and again from 1986 until shortly before his death in 1989.
Though his famous character was portrayed as a habitual womanizer, Bernau is considered to be one of the only truly "out" soap opera actors, as it was fairly well known by both the actors he worked with and the soap press at large that he was gay.
Bernau was diagnosed with AIDS but continued to work on Guiding Light. He left the show when he became too ill to show up at work, and he died of a heart attack brought on by complications from AIDS. He is buried at Santa Barbara Cemetery, Santa Barbara, California.

1942 – The West Virginia Supreme Court upholds the sodomy conviction and life sentence of a man under the state's habitual offender law. A previous sodomy trial had been entered into evidence by the prosecution.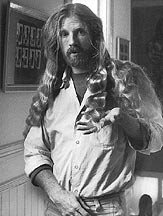 1943 – Crawford Barton was born on this day. (d.1993). He was a notable gay photographer. His work is known for documenting the blooming of the openly gay culture, the 'golden age of gay awakening', in San Fransisco, in the 1960s and 1970s.
Many of his images documenting long-haired freaks dancing in the street, love-ins in the park, 'dykes on bikes', cross-dressers in the Castro, and leather men prowling at night have become classics of the gay world. He photographed some of the first Gay Pride parades and protests; Harvey Milk campaigning in San Francisco; and celebrities including poet Lawrence Ferlinghetti and actors Sal Mineo and Paul Winfield.
"I tried to serve as a chronicler, as a watcher of beautiful people - to feed back an image of a positive, likable lifestyle— to offer pleasure as well as pride," he explained.
"Larry Lara on the Rooftop" by Crawford Barton
(Click for larger)
By the early 1980s this period was over. San Francisco and the gay community were devastated by the onset of the AIDS epidemic. Barton's lover of 22 years, Larry Lara, died of complications from AIDS before Barton himself succumbed at the age of 50 in 1993.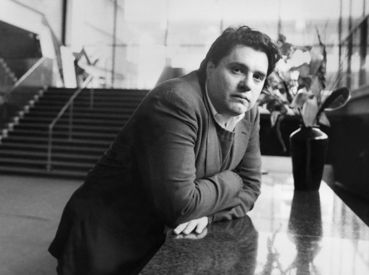 1947 – Albert Innaurato Jr. (d.2017) was an American playwright, theatre director, and writer.
In 1976, he drew critical attention for the Playwrights Horizons staging of his play Gemini. A year later, after some cast changes, the play was produced at PAF Playhouse on Long Island. That production subsequently was presented off-Broadway at the Circle Repertory Company, opening March 8, 1977, where it was acclaimed by the major New York critics. The Circle Rep production transferred to Broadway, where it ran for 1819 performances and earned him an Obie Award and a Drama Desk Award nomination for Outstanding New American Play. The screen adaptation, which Innaurato did not write, was released in 1980 under the title Happy Birthday, Gemini. Showtime filmed the play as written with members of the original cast.
Gemini was controversial in its time for its frankness about and advocacy of tolerance for homosexuality. It also addresses the difficulties of the acculturation process, and the tensions caused by the different perspectives and values of second and third generation Americans as the hero, a Harvard student, attempts to navigate between American and Italian-American culture.
The Transfiguration of Benno Blimpie, which provided James Coco with one of his best roles and earned Innaurato another Obie and a second Drama Desk nomination for Outstanding New American Play, has been produced twice off-Broadway. A production Innaurato directed at Playwrights' Horizons starring Peter Evans won a rave from critic Frank Rich. It was staged in London, where Innaurato directed, Italy, Spain, and Israel.
Additional theatre credits include Passione at both Playwrights Horizons (where Innaurato directed) and on Broadway (directed by Frank Langella), Magda and Callas, Coming of Age in Soho (directed by Innaurato twice at Joseph Papp's Public Theater), Gus and Al (given two runs at Playwrights' Horizons), and Dreading Thekla. Early plays still considered obscene and difficult like Earthworms, Urlicht and Wisdom Amok were published with Gemini and Benno Blimpie in a volume titled Bizarre Behavior.
After a 25-year absence from the New York stage, his play Doubtless, premiered in 2014.
Innaurato was discovered dead on September 26, 2017, and was thought to have died two days earlier on September 24. He was 70.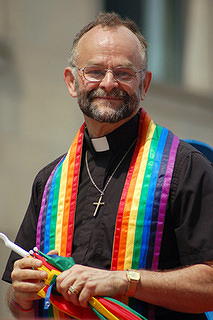 1950 – Brent Hawkes, (born in Bath, New Brunswick) is a Canadian clergyman. Since 1977, he has served as senior pastor of Metropolitan Community Church of Toronto for LGBT parishioners, and is one of Canada's leading gay rights activists.
When he was about nine years old, Hawkes felt a calling to the ministry and "played church" with his friends. Around the same time, however, he realized that he was gay and that therefore becoming a Baptist minister would be impossible were he to be honest about his sexuality.
Hawkes decided to become a teacher. He earned a Bachelor of Science degree in 1972 and a Bachelor of Education degree a year later. Hawkes had been teaching high school in Nova Scotia for several years when an ad in The Advocate caught his eye. Seeing the symbol of the cross in a gay and lesbian publication filled him with a new hope that he might be able to express himself both as a gay man and a Christian. He resolved to find out more about the denomination that had placed the advertisement, the Metropolitan Community Church (MCC).
Hawkes learned that there was an MCC congregation in Toronto. Founded in 1973 with only twelve people at the first service, the church was still small and lacked a building of its own, but as soon as he went there and joined the congregants in worship, he recalled, "I knew that I was home."
His dream of becoming a minister was once again something to which he might aspire. He moved to Toronto to pursue this goal.
Around the same time, Hawkes came out to his parents by writing them a letter that was very poorly received. His father told him that his mother would have committed suicide from shame had he not been there to prevent her, and both condemned his homosexuality as sinful. Eventually, however, they became accepting of their son's sexual orientation and supportive of him.
Hawkes became the pastor of the MCC church in Toronto in 1977 and guided its expansion both physically and in its commitment to social justice for glbtq people. Under his leadership, the congregation grew, and in 1985 they were finally able to buy their own church building. Six years later they moved to another property consisting of a much larger church, a gym, and a hall.
He has served on the advisory committee of PrideVision TV, and served on the board of directors for "EGALE". In addition to his advocacy work on LGBT issues, he has supported anti-racist initiatives, drawn attention to poverty and poor housing, and advocated the ordination of female priests. In addition to his pastoral work, Hawkes is a member of the UFMCC Strategic Growth Initiative
In 1981 he went on a 25-day hunger strike to protest the arrests made under Operation Soap of men in 4 Toronto bathhouses.
Hawkes briefly entered political life in the mid-1990s. In the Ontario provincial election of 1995, Hawkes ran as a candidate of the social-democratic New Democratic Party of Ontario in the riding of St. George—St. David, which has a large GLBT community. He finished a strong third with 9,672 votes, less than one thousand votes behind the winner, Progressive Conservative Al Leach. Hawkes's strong showing played a major role in defeating incumbent Liberal Tim Murphy.
On January 14, 2001, Hawkes gained national attention by performing a wedding ceremony for two same-sex couples at the Metropolitan Community Church. Although city clerks would not issue marriage licenses for same-sex marriages at this time, Hawkes employed the alternative provided in Ontario law for regular church attendees to publish official banns for three consecutive weeks, and thereby conducted a legal marriage without requiring prior government permission. In the spirit of the banns as a public opportunity for interested parties to raise legal objections, the church also issued a press release in late 2000 announcing its intentions. The government of Jean Chrétien did not endorse the marriages, although Governor-General Adrienne Clarkson sent a personal letter of support. The city clerk refused to register the record of marriage, leading to a court battle.
On July 12, 2002, the Ontario Superior Court of Justice ruled that the marriages performed by Hawkes in January 2001 were legal, but stayed its decision pending a possible appeal, and on June 10, 2003, the Court of Appeal for Ontario declared the common law definition of marriage as "invalid to the extent that it refers to 'one man and one woman' " [Halpern et al. v. The Attorney General of Canada et al.], immediately striking down all barriers against same-sex marriage in the province.
Hawkes lives in Toronto with John Sproule, his partner of more than twenty years. They married on March 7, 2006.
On February 1, 2016, Brent Hawkes was charged in the province of Nova Scotia with the crimes of indecent assault and gross indecency for an alleged sexual assault against a minor that occurred between 1974 and 1975. Hawkes has denied the allegations. In March 2017 he was found innocent of all charges.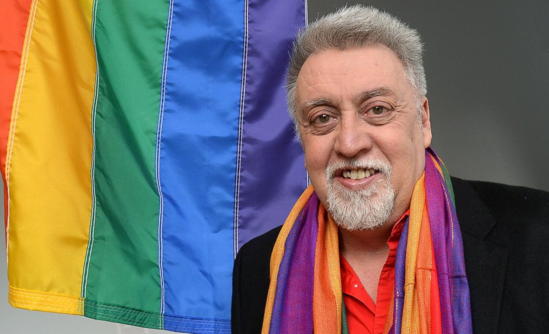 1951 – Gilbert Baker (d.2017) was an American artist and gay rights activist who designed the rainbow flag in 1978. Baker's flag became widely associated with LGBT rights causes, a symbol of pride that became ubiquitous in the decades since its debut.
Baker was born on June 2, 1951, in Chanute, Kansas. He grew up in Parsons, Kansas, where his grandmother owned a women's clothing store. His father was a judge and his mother was a teacher.
Baker served in the United States Army from 1970 to 1972. He was stationed in San Francisco at the beginning of the gay rights movement. After his honorable discharge from the military, he taught himself to sew. He used his skill to create banners for gay-rights and anti-war protest marches. It was during this time that he met and became friends with Harvey Milk. He first created the Rainbow Flag in 1978. Baker refused to trademark it.
In 1979, Baker began work at Paramount Flag Company in San Francisco, then located on the southwest corner of Polk Street and Post Street in the Polk Gulch neighborhood. Baker designed displays for Dianne Feinstein, the Premier of China, the presidents of France, Venezuela and the Philippines, the King of Spain, and many others. He also designed creations for numerous civic events and San Francisco Gay Pride. In 1984, he designed flags for the Democratic National Convention.
In 1994, Baker moved to New York City, where he lived for the rest of his life. Here, he continued his creative work and activism. That year he created the world's largest flag (at that time) in celebration of the 25th anniversary of the 1969 Stonewall Riots.
In 2003, to commemorate the Rainbow Flag's 25th anniversary, Baker created a Rainbow Flag that stretched from the Gulf of Mexico to the Atlantic Ocean in Key West. After the commemoration, he sent sections of this flag to more than 100 cities around the world. Due to his creation of the rainbow flag, Baker often used the drag queen name "Busty Ross".
Baker died in his sleep on March 31, 2017, at the age of 65, in New York City. On his death, California state senator Scott Wiener said Baker "helped define the modern LGBT movement".
The Flag The colors on the Rainbow Flag reflect the diversity of the LGBT community. When Baker raised the first rainbow flags at San Francisco Pride (his group raised two flags at the Civic Center) on June 25, 1978, it had eight colors, each with a symbolic meaning:
| | | |
| --- | --- | --- |
| Hot pink | | Sexuality |
| Red | | Life |
| Orange | | Healing |
| Yellow | | Sunlight |
| Green | | Nature |
| Turquoise | | Magic Art |
| Indigo | | Serenity/Harmony |
| Violet | | Spirit |
Thirty volunteers had helped Baker hand-dye and stitch the first two flags in the top-floor attic gallery of the Gay Community Center at 330 Grove Street in San Francisco. As they were not supposed to use dye in public washing machines, they waited until late at night to rinse out the dye from their clothes, and put chlorine bleach in the washing machines after they left.
The design has undergone several revisions to first remove then re-add colors due to widely available fabrics. As of 2008, the most common variant consists of six stripes, with the colours red, orange, yellow, green, blue, and violet. Baker referred to this version of the flag as the "commercial version", because it came about due to practical considerations of mass production. Specifically, the rainbow flag lost its hot pink stripe when Baker approached the Paramount Flag Company to begin mass producing them, and the hot pink fabric was too rare and expensive to include. The rainbow flag lost its indigo stripe before the 1979 Gay Freedom Day Parade, as the committee organizing the parade wanted to fly the flag in two halves, from the light poles along both sides of Market Street, so it became a six-striped flag with equal halves.


Added 2022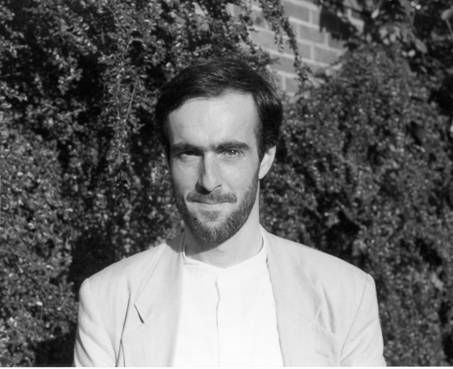 1958 – Graham Robb, born in Manchester, is a British author and critic specialising in French literature.
In 1982, Robb entered Goldsmiths' College, London to undertake teacher training, before pursuing postgraduate studies at Vanderbilt University in Tennessee where he received a PhD in French literature. He was then awarded a junior research fellowship at Exeter College in the University of Oxford (1987-1990),[2] before leaving academia.
He won the 1997 Whitbread Best Biography Award for Victor Hugo, and was shortlisted for the Samuel Johnson Prize for Rimbaud in 2001. Unlocking Mallarmé had won the Modern Language Association Prize for Independent Scholars in 1996. All three of his biographies (Victor Hugo, Rimbaud and Balzac) became New York Times "Best Books of the Year".
His Strangers: Homosexual Love in the 19th Century (2003) is of particular interest to this history. The nineteenth century was a golden age for those people known variously as sodomites, Uranians, monosexuals, and homosexuals. Long before Stonewall and Gay Pride, there was such a thing as gay culture, and it was recognized throughout Europe and America.
Graham Robb, biographer of Balzac, Hugo, and Rimbaud, examines how homosexuals were treated by society and finds a tale of surprising tolerance. He describes the lives of gay men and women: how they discovered their sexuality and accepted or disguised it; how they came out; how they made contact with like-minded people.
He also includes a fascinating investigation of the encrypted homosexuality of such famous nineteenth-century sleuths as Edgar Allan Poe's Auguste Dupin and Sherlock Holmes himself (with glances forward in time to Batman and J. Edgar Hoover).
Finally, Strangers addresses crucial questions of gay culture, including the riddle of its relationship to religion: Why were homosexuals created with feelings that the Creator supposedly condemns?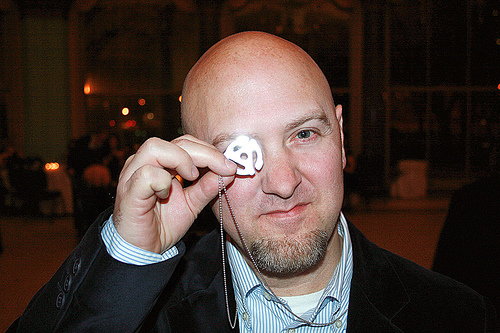 c.1960s – Today's also the birthday of the poet, writer and music critic Gregg Shapiro. Gregg Shapiro is one of the leading literary figures in Chicago's gay and lesbian communities and an influential critic of the literary and musical arts. His reviews and interviews on music and culture have been published in newspapers across the United States. His poetry and fiction have appeared in numerous outlets including Blithe House Quarterly, Beltway, modern words, Bloom, and the anthologies Sex & Chocolate: Tasty Morsels for Mind and Body, and Poetic Voices Without Borders.
Though quiet and unassuming, he has received national recognition for his own poetry and fiction. His works were heralded on the cover of Christopher Street, the gay literary publication of the 1980s and early 1990s, and some of them have been featured on Dial-A-Poem Chicago. His works have appeared in more than 50 literary journals and in more than half a dozen anthologies.
At every event in which he is involved, Shapiro strives to include representation from all sectors of Chicago's sexual-minority communities. He is one of Chicago's most honored openly gay writers and has long promoted recognition of the city's lesbian, gay, bisexual, and transgendered literary and musical talent.
He lives in Chicago with his life-partner
Rick Karlin
and their dogs, Dusty and k.d. His collection
Protection
was published in 2007 by Gival Press.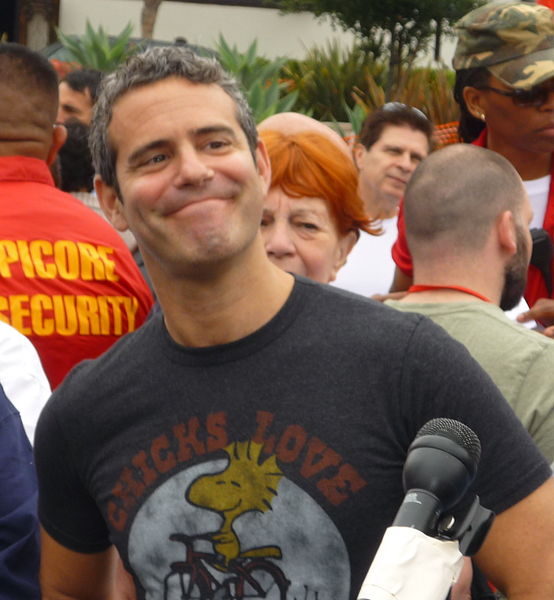 1968 – Andy Cohen is an American television executive, host and author. As of 2012, he is the executive vice president of development and talent at the Bravo cable television network, a subsidiary of NBCUniversal. He is also the host of the network's nightly live talk show Watch What Happens Live and the author of a memoir, Most Talkative: Stories from the Front Lines of Pop Culture. He is the first openly gay host of an American late-night talk show.
Cohen was born in St. Louis, Missouri, where he graduated from Clayton High School in 1986 He is a graduate of Boston University, where he received a B.A. degree in broadcast journalism. He then spent 10 years at CBS News, eventually serving as senior producer of The Early Show. Cohen also served as a producer for the network's 48 Hours and for CBS This Morning. In July 2000, he became vice president of original programming for the cable network Trio. Cohen started at Bravo in 2005 as senior vice president of original programming and development and went on to other management positions. Cohen is also a blogger on pop culture, television, media, and his own daily life.
On October 4, 2012 Cohen was the guest co-host on Anderson Live, with Anderson Cooper. Cohen and Cooper discussed Cooper's coming out as a gay man.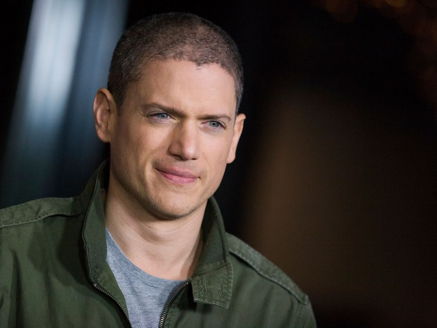 1972 – Wentworth Miller is an American actor, model, screenwriter and producer. He rose to stardom following his role as Michael Scofield in the Fox television series Prison Break. He made his screenwriting debut with the 2013 dramatic thriller film Stoker, which stars Nicole Kidman and Mia Wasikowska.
Born in Chipping Norton, Oxfordshire, England, Miller is the son of American parents. Miller's father, a Rhodes Scholar, was studying at Oxford at the time of Miller's birth. Wentworth retains dual citizenship, but has affirmed that he has always been an American.
Miller is of multiethnic origin: his father is of African-American, Jamaican, English, German, Jewish, and Cherokee background, and his mother is of Russian, French, Dutch, Syrian, and Lebanese ancestry. He has stated, "My father is black and my mother is white. Therefore, I could answer to either, which kind of makes me a racial Lone Ranger, at times, caught between two communities."
In 2007, Miller denied to
InStyle
magazine that he was gay. However, in August 2013, he publicly came out as gay when he posted a letter on GLAAD's website declining an invitation to attend the Saint Petersburg International Film Festival because he felt
"deeply troubled"
by the Russian government's treatment of its gay citizens, referring to anti-LGBT legislation enacted the previous June banning
"propaganda of nontraditional sexual relations"
. Miller wrote,
"As a gay man I must decline [your invitation] …I cannot in good conscience participate in a celebratory occasion hosted by a country where people like myself are being systematically denied their basic right to live and love openly."
At the 2013 Human Rights Campaign Dinner in Seattle, Washington, Miller said he had attempted suicide multiple times as a teenager before coming out as gay. He said: "When someone asked me if that was a cry for help, I said no, because I told no one. You only cry for help if you believe there's help to cry for." He discussed struggling in Hollywood as a closeted actor, and talked about how his involvement in the ManKind Project helped him learn about brotherhood, sisterhood, and being part of a community.
In July 2014, it was announced that Miller had joined the cast of The CW superhero series The Flash in a recurring role as Leonard Snart / Captain Cold. He made his first appearance in the 4th episode of the first season, and will reprise his role on Legends of Tomorrow.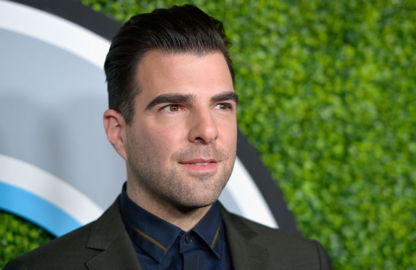 1977 – Zachary Quinto is an American actor and film producer. Quinto grew up in Pennsylvania and was active in high school musical theater. In the early 2000s, he guest starred in television series and appeared in a recurring role in the serial drama 24 from 2003 to 2004. In 2006, Quinto acted in the sitcom So NoTORIous and portrayed series antagonist Sylar in the science fiction drama Heroes from 2006 to 2010. He was cast as Spock of the Star Trek franchise and appeared in the 2009 reboot Star Trek. He continued the role in its sequels Star Trek Into Darkness (2013) and Star Trek Beyond (2016).
Quinto publicly came out as gay in October 2011. He explained that, after the suicide of bisexual teenager Jamey Rodemeyer, he realized "that living a gay life without publicly acknowledging it is simply not enough to make any significant contribution to the immense work that lies ahead on the road to complete equality." Prior to his coming out, Quinto had long been an active supporter of gay rights and organizations like the Trevor Project. In 2009, he appeared in the one-night production Standing on Ceremony: The Gay Marriage Plays, a benefit stage reading in response to the passing of Proposition 8, as well as in the play The Laramie Project: 10 Years Later, about the 1998 murder of Matthew Shepard. In 2010, Quinto contributed a video to the It Gets Better Project, an Internet-based campaign that aims to prevent suicide among LGBT youth. In 2012 Quinto campaigned on behalf of Barack Obama, including appearing in the video Obama Pride: LGBT Americans For Obama.
In 2012, Quinto confirmed that he was in a relationship with actor Jonathan Groff. In July 2013, it was reported that the two had broken up. Since 2013, Quinto has been in a relationship with model artist Miles McMillan. In early 2015, the couple moved into an apartment in Manhattan they purchased together.

2000 – Gay and lesbian pride month is declared by President Clinton. He issues a proclamation recognizing the lasting contributions and continuing struggles of lesbian and gay people. He also calls for Congress to pass hate crimes legislation.

2006 – Danish parliament allows lesbians to access artificial insemination. The vote repeals a 1997 prohibition of the procedure for lesbians.

JUNE 3 →
[{(o)}]|[{(o)}]|[{(o)}]|[{(o)}]| [{(o)}]|[{(o)}]