December 31
[{(o)}]|[{(o)}]|[{(o)}]|[{(o)}]| [{(o)}]|[{(o)}]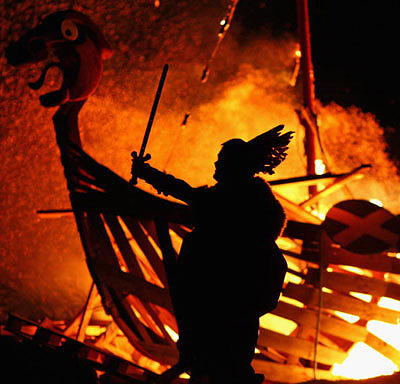 HAPPY HOGMANAY! What's is Hogmanay you say? Why the roots of Hogmanay reach back to the celebration of the winter solstice among the Norse, as well as incorporating customs from the Gaelic New Year's celebration of Samhain.
In Europe, winter solstice evolved into the ancient celebration of Saturnalia, a great Roman winter festival, where people celebrated completely free of restraint and inhibition. The Vikings celebrated Yule, which later contributed to the Twelve Days of Christmas, or the "Daft Days" (really) as they were sometimes called in Scotland. The winter festival went underground with the Protestant Reformation and ensuing years, but re-emerged near the end of the 17th century. A very Scottish thing Hogmanay. Wear a kilt to this evening's festivities to set the mood right!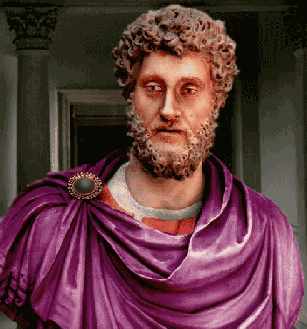 192 – The Roman emperor Commodus died on this date (b.161). It's New Year's Eve and, after a long year's journey, we are finally at the end of this year. To be on the safe side, why not stay home and watch old reruns of Guy Lombardo and spend a quiet evening in memory of the emperor Commodus, who called his exceptionally well-endowed cup-bearer "my donkey," and was strangled by an over- enthusiastic wrestler named Narcissus on this day.
In 2000's neo-blood and sandals epic Gladiator, Commodus was portrayed by Joaquin Phoenix in an Academy-Award-nominated performance. The historical character of Commodus is fictionalized in the movie as a deranged megalomaniac who murders Marcus Aurelius to usurp the throne. There is no historical evidence suggesting Marcus Aurelius was murdered, much less by his own son. However the movie removes some of the most bizarre eccentricities of Commodus. The film's protagonist, Maximus Decimus Meridius (played by Russell Crowe) is loosely inspired by Narcissus, and was named so in a previous draft of the screenplay, but as in The Fall of the Roman Empire Commodus is killed in hand-to-hand combat. Commodus's death marked the end of the Nervan-Antonian and of the Pax Romana.

1884 – George Sylvester Viereck (d.1962) was a German-American poet, writer, and propagandist.
George Viereck was born in Germany, to a German father and American-born mother. Another relative of the Hohenzollern family assumed legal paternity of the boy. In the 1870s Louis Viereck joined the Marxist socialist movement. In 1896 Viereck emigrated to the United States; his U.S.-born wife Laura and their twelve year old son followed in 1897.
While still in college in 1904, George Sylvester Viereck published his first collection of poems. In 1907, his collection Nineveh and Other Poems won Viereck national fame. A number were written in the style of the Uranian male love poetry of the time.
In the 1920s, Viereck became close friends with Nikola Tesla. According to Tesla, Viereck was the greatest contemporary American poet. Tesla occasionally attended dinner parties held by Viereck and his wife. Between 1907 and 1912, Viereck turned into a Germanophile. In 1908 he published the best-selling Confessions of a Barbarian.
Viereck founded two publications, The International and The Fatherland, which argued the German cause during World War I. Viereck became a well-known Nazi apologist. He conducted an interview with Adolf Hitler in 1923 that offered hints of what was to come. In 1941, he was indicted in the U.S. for a violation of the Foreign Agents Registration Act when he set up his publishing house, Flanders Hall, in Scotch Plains, New Jersey. He was convicted in 1942 for this failure to register with the U. S. Department of State as a Nazi agent. He was imprisoned from 1942 to 1947.
Viereck's memoir of life in prison, Men into Beasts, was published as a paperback original by Fawcett Publications in 1952. The book is a general memoir of discomfort, loss of dignity, and brutality in prison life. The front matter and backcover text focuses on the situational homosexuality and male rape described in the book (witnessed, not experienced, by Viereck). The book, while a memoir, is thus the first original title of 1950s gay pulp fiction, an emerging genre in that decade.
Viereck also published a vampire novel, The House of the Vampire (1907), which is one of the first psychic vampire stories - with a gay vampire which feeds off more than just blood.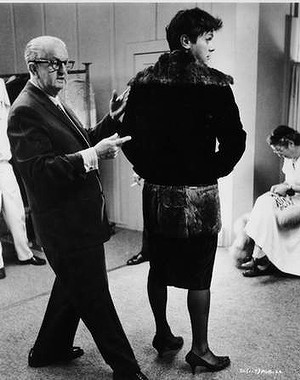 Dressing Tony Curtis for "Some Like It Hot"
1897 – Orry-Kelly was the professional name of Orry George Kelly (d.1964), a prolific Hollywood costume designer.
He was born in Kiama, New South Wales, Australia, and was known as Jack Kelly. His father William Kelly, was born on the Isle of Man and was a gentleman tailor in Kiama. Orry was a name of an ancient King of Man. Jack Kelly studied art in Sydney, and worked as a tailor's apprentice and window dresser.
He journeyed to New York to pursue an acting career. He shared an apartment there with Charlie Spangles and Cary Grant. Director Gillian Armstrong writes of this time:
''The big secret is that when Orry first got to New York and was trying to get his start, painting murals on walls and selling hand-painted ties, he ended up rooming with a young British actor called Archie Leach. They definitely became lovers and were living together for about five years.''
The job painting murals in a nightclub led to his employment by Fox East Coast studios illustrating titles. He designed costumes and sets for Broadway's Shubert Revues and George White's Scandals. His lover, Archie Leach, went on to become Cary Grant.
Orry-Kelly went to Hollywood in 1932, working for all the major studios (Warner Brothers, Universal, RKO, 20th Century Fox, and MGM), and designed for all the great actresses of the day, including Bette Davis, Kay Francis, Olivia de Havilland, Katharine Hepburn, Dolores del Río, Ava Gardner, Ann Sheridan, Barbara Stanwyck, and Merle Oberon.
He worked on many films now deemed classics, including 42nd Street, The Maltese Falcon, Casablanca, Arsenic and Old Lace, Harvey, Oklahoma!, Auntie Mame, and Some Like It Hot.
He won three Academy Awards for Best Costume Design (for
An American in Paris
, Cole Porter's
Les Girls
, and
Some Like It Hot
) and was nominated for a fourth (for
Gypsy
). A longtime alcoholic, he died of liver cancer in Hollywood. His pallbearers included
Cary Grant, Tony Curtis, Billy Wilder
and
George Cukor
and his eulogy was read by
Jack Warner
. His Academy Awards went to Jack Warner's wife, Ann.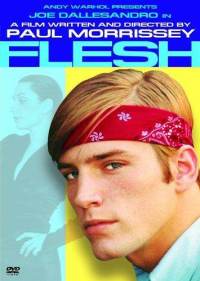 1948 – Joe Dallesandro, is an American actor and Warhol superstar. Although he never became a mainstream film star, Dallesandro is generally considered to be the most famous male sex symbol of American underground films of the 20th century, as well as a sex symbol of gay subculture
Born into a dysfunctional family, Joe was placed in foster homes. Dallesandro began acting out and became aggressive. He repeatedly ran away from his foster home until his father finally relented and allowed him to live with him. At the age of 14, Dallesandro and his brother moved to Queens to live with their paternal grandparents and their father.
At 15, he was expelled from school for punching the principal, who had insulted his father. After his expulsion, Dallesandro began hanging out with gangs and started stealing cars. In once such instance, Dallesandro panicked and smashed the stolen car he was driving through the gate of the Holland Tunnel. He was stopped by a police roadblock and shot once in the leg by police who mistakenly thought he was armed. Dallesandro managed to escape being caught by police, but was later arrested when his father took him to the hospital for his gunshot wound. He was sentenced to Camp Cass Rehabilitation Center for Boys in the Catskills in 1964
The following year, Dallesandro ran away from Camp Cass. He supported himself by prostitution and later nude modeling, appearing most notably in short films and magazine photos for Bob Mizer's Athletic Model Guild.
Dallesandro met Andy Warhol and Paul Morrissey in 1967 while they were shooting Four Stars, and they cast him in the film on the spot. Warhol would later comment "In my movies, everyone's in love with Joe Dallesandro."
Dallesandro played a hustler in his third Warhol film, Flesh (1968), where he had several nude scenes. Flesh became a crossover hit with mainstream audiences, and Dallesandro became the most popular of the Warhol stars. New York Times film critic Vincent Canby wrote of him: "His physique is so magnificently shaped that men as well as women become disconnected at the sight of him."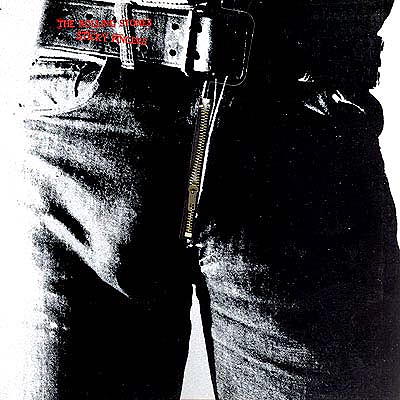 A Warhol photograph of the crotch bulge of Dallesandro's tight blue jeans graces the famous cover of the Rolling Stones album Sticky Fingers. Dallesandro explained to biographer Michael Ferguson, "It was just out of a collection of junk photos that Andy pulled from. He didn't pull it out for the design or anything, it was just the first one he got that he felt was the right shape to fit what he wanted to use for the fly."
As Dallesandro's underground fame began to cross over into the popular culture, he graced the cover of Rolling Stone in April 1971. He was also photographed by some of the top celebrity photographers of the time.
He continued to star in films made mainly in France and Italy for the rest of the decade, returning to America in the 1980s. He made several mainstream films during the 1980s and 1990s. One of his first notable roles was that of 1920s gangster Lucky Luciano in Francis Coppola's The Cotton Club. He also had roles in Critical Condition (1987), Sunset (1988) , Guncrazy (1992), Cry-Baby (1990), and The Limey.
In addition to films, Dallesandro has also worked in television. In 1986, he co-starred in the ABC drama series Fortune Dane. The series lasted only five episodes. Dallesandro has also made guest appearances on Wiseguy, Miami Vice, and Matlock.
In 2009, Dallesandro wrote and produced the documentary film Little Joe. The film chronicles Dallesandro's life and career.
Dallesandro, who identifies himself as bisexual, has been married three times and has two children. He is semi-retired from acting, and currently manages an apartment building in Los Angeles.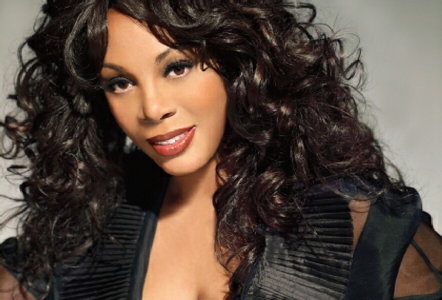 1948 – The American singer Donna Summer, was born on this date (d.2012). She was an American singer, songwriter and artist, best known for a string of disco hits in the late 1970s that earned her the title "Queen Of Disco" and as one of the few disco-based artists to have longevity on the charts through the late 1980s and beyond.
The question with Donna Summer is, "is she or isn't she?" Homophobic that is!
In the mid 1980s, rumors began circulating that Summer had allegedly made anti-gay comments regarding the AIDS epidemic as being a punishment from God for homosexuality. The fallout from the alleged quote had a significantly negative impact on Summer's career, which saw thousands of her records being returned to her record company by angered fans. However, Summer denied making any such remarks and many years later she filed a lawsuit against New York magazine when it reprinted the rumors as fact, just as Summer was about to release her latest album Mistaken Identity in 1991. According to an A&E Biography program in which Summer participated in 1995, the lawsuit was settled out of court with neither side discussing details of the settlement.
D.L. Groover of Houston's OutSmart magazine wrote that after a 1983 concert in Atlantic City, Summer was talking to the fans, as she liked to do at this first- comeback point in her career. A man with AIDS asked her to pray for him, because he knew of her born-again Christian beliefs, and she said she would be delighted. Someone else piped up that she was being hypocritical. At that point, all accounts get fuzzy and overblown, but every witness says that the heated situation deteriorated, with many outraged patrons shouting as they left the auditorium. In more than one account, Summer said that AIDS appeared in the gay community because of its reckless lifestyle... but did not say that AIDS was God's punishment. She and the gay fan prayed together, she asked him to turn his life to Christ, and she embraced him - a courageous act at a time when most people would have run screaming from the room to get away from someone with the deadly disease.
For her part Summer told The Advocate in 1989 that "A couple of the people I write with are gay, and they have been ever since I met them. What people want to do with their bodies is their personal preference. I'm not going to stand in judgment about what the Bible says about someone else's life. I've got things in my life I've got to clean up. What's in your life is your business." Make of that what you will.

1949 – The Washington Supreme Court reverses a sodomy conviction after the prosecutor contended that the defendant flew from San Francisco to Spokane for an act of sodomy and then flew back.


Added 2021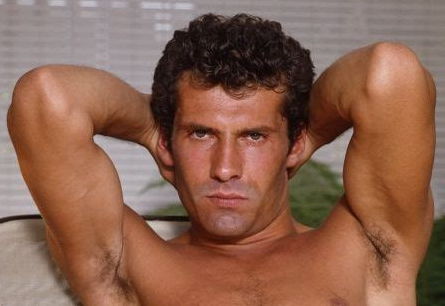 Rick Sandford as Ben Barker


(Click for full Monty)
1950 – Rick Sandford (d.1995) was a documentary research assistant, editor and actor of gay erotic movies and author.
Rick Steven Sandford was born in Denver, Colorado, and grew up in the Lake Tahoe area. His early difficulties learning to read led his parents to enroll him in a private school.
After his graduation in 1969, he first went to Los Angeles on vacation, to see the musical, Hair and the Russian motion picture version of War and Peace, and after 1972, Sandford remained in Los Angeles employed in various positions, from an usher at Grauman's Chinese Theatre to a television show stand-in.
In 1977 he met Josh Becker, American writer and director, of films and television, who would become his long-time friend, according to Becker, Sandford only heterosexual friend.
Initially living in a bungalow behind a house in West Hollywood, Sandford was evicted and with his best friend, Stacey, with whom he had grown up in Reno, he moved into a one-bedroom apartment at 666 N. Van Ness.
Sandford received credit as research assistant on 50 Golden Years of Oscar: the Official History of the Academy of Motion Picture Arts & Sciences and Ronald Haver's David O. Selznick's Hollywood. Sandford served as assistant on the 1990 documentary Hollywood Mavericks.
Sandford appeared on television shows and in motion pictures as an extra and in a few bit parts: in episodes of Police Woman in 1974 and Step by Step in 1991. During the late 1970s and early 1980s he worked as an editor on 3 gay erotic films and appeared as Benjamin Barker or Ben Barker in 13 gay erotic motion pictures including Kip Noll and the Westside Boys, Rear Deliveries, Skin Deep, The Class of '84 Part 2 Jocks, Gold Rush Boys, The Boys of San Francisco, A Night at Halsted's, and Games.
In the mid 1980s,
Don Bachardy
sketched Sandford for his book,
Drawing of the Male Nude
; both Bachardy and his partner
Christopher Isherwood
were friends with Sandford. During this time, Sandford introduced Bachardy and Isherwood to Yale-trained actor
Peter Evans
and his then lover
Craig Lucas
. Sandford and Lucas had a fling, and Lucas remembered
"He came to New York with a strip show. To [the song] 'Another Hundred People' from 'Company', he arrived onstage with a suitcase, and met invisible New Yorkers, stripping for them, looking for love. Afterward, we had to wait while older men went into his dressing room to make appointments. Or something."
In 1991, his short story Forster & Rosenthal Reevaluated: An Investigative Report was published. In 1994, another of his short stories, Purim was published. Two more of Sandford's short stories were published posthumously, The Gospel Of Bartholemew Legate: Three Fragments and Manifest White. In 2000, his novel, Boys Across the Street was published, also posthumously.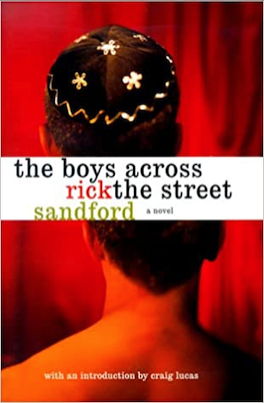 Boys Across the Street is a candidly hilarious look at the gay life of Rick, an exporn star, who lives near a boy's Hasidic school, as he becomes obsessed with building relationships with the boys, leading to a fascination with Hasidism, which reviles his sexual orientation.
Sandford died of AIDS during the evening of September 28, 1995.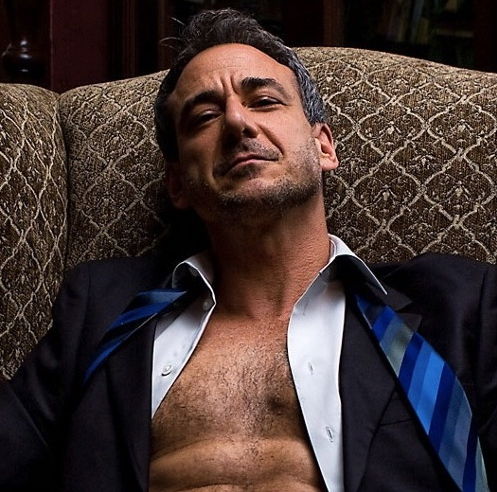 1958 – David Pevsner is an American actor, singer, dancer, porn star, and writer. Pevsner appeared in the 1990 revival of Fiddler on the Roof, 1991 revival of Rags, and some other theatrical productions. He also wrote three songs for the 1999 musical Naked Boys Singing!, including "Perky Little Porn Star." He wrote and produced two one-person shows, To Bitter and Back (2003) and Musical Comedy Whore (2013). Pevsner portrayed mostly minor roles in films and television. His major screen roles are Ebenezer Scrooge in Scrooge & Marley, the 2012 film adaptation of A Christmas Carol, and Ross Stein in a 2011 web series Old Dogs & New Tricks. He recorded the 2016 album Most Versatile, whose album cover pays homage to Bruce Springsteen's album Born in the U.S.A.
David Pevsner was raised in Skokie, Illinois. He attended Niles East High School in the same Chicago suburb and participated in its theater program. He graduated from Carnegie-Mellon University in Pittsburgh with a Bachelor of Fine Arts degree.
He appeared in the 1991 revival of the 1986 musical Rags, set in 1910, portraying the dual roles of Saul and Nathan. He appeared in the 1995 theatrical play Party, portraying the role of Kevin. In the play, Kevin, a college teacher who lives with his partner, hosts a party at his apartment, where the males characters play the naked truth-or-dare game. Pevsner appeared in the two-act gay revue musical When Pigs Fly from 1996 to 1998. Pevsner appeared in F*cking Men, the 2009 explicit play written by Joe DiPietro about the lives of gay urban men, portraying Jack, who commits adultery with another man, while his husband does the same.
Pevsner co-wrote the 1999 musical Naked Boys Singing! with the writing team. He wrote three songs for the musical, including "Perky Little Porn Star" and "The Naked Maid."
Pevsner appeared in films, mostly portraying minor roles in such films as The Fluffer (2001) and Adam & Steve (2006). He also portrayed a major role of Ebenezer Scrooge in Scrooge & Marley, the 2012 film adaptation that tells the gay interpretation of the 19th-century novel A Christmas Carol.
Pevsner also portrayed minor roles in television series, particularly a bartender of a gay bar in an episode of NYPD Blue.
Pevsner recorded the 2016 album Most Versatile, whose title was inspired by his being voted "Most Versatile" in a survey back in high school. The album's working title was Shameless, named after his Tumblr blog and "for [being] something with a little skin." The songs of the album explores "a whirlwind of one man's gay experiences" and feature Jim J. Bullock, Maxwell Caulfield, and some others as guest artists. He wrote the lyrics of all thirteen songs.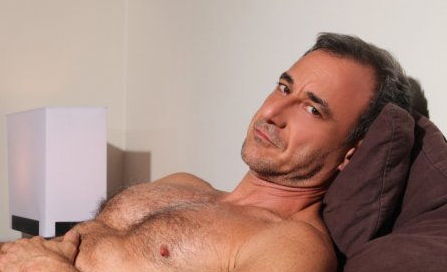 (Click for Full Monty)
In his 60s Pevsner is today earning money doing erotic performances on OnlyFans.
Pevsner is Jewish. He is also openly gay.

1964 – The Council on Religion and the Homosexual, an organization composed of gays, lesbians, and representatives from four major denominations, held a New Year's Eve costume ball in San Francisco. Police harassed and threatened those attending. Four people were arrested, three of them attorneys. Though charges were dropped, the Council published a brief detailing how police oppressed and abused homosexuals.


1966 – In Vancouver, the Association for Social Knowledge, Canada's earliest homophile organization, opened the first community center to serve the homosexual community in Canada.

1967 – During a raid on The Black Cat bar in San Francisco a gay man was beaten so severely by police that his spleen was ruptured. The police department filed assault charges against the victim, but he was acquitted.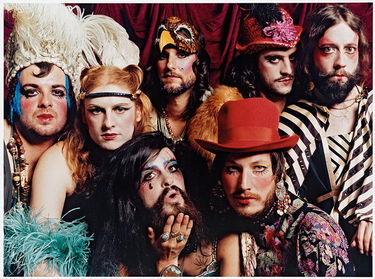 1969 – The first performance of The Cockettes took place on New Years Eve 1969, at the Palace Theatre in San Francisco's North Beach neighborhood and soon became a "must-see" for San Francisco's hip gay community, combining LSD-influenced dancing, set design, costumes and their own versions of show tunes (or original tunes in the same vein). Initially, shows were performed every six weeks, performing on stage prior to the Saturday midnight "Nocturnal Dream Show" of underground films at the Palace Theatre. Show titles included Gone With the Showboat to Oklahoma, Tinsel Tarts In A Hot Coma, Journey to the Center of Uranus, Smacky & Our Gang, Hollywood Babylon and Pearls Over Shanghai.
Word quickly got out that nothing like these shows had ever been seen before, and within a few months the Cockettes were getting enormous attention from the media. Not only hippie magazines, such as Earth and Rolling Stone, wanted stories on the Cockettes, but also mainstream magazines such as Look, Life and Esquire were anxious to do features as well. The Cockettes were the subject of a documentary called, of course, The Cockettes. If you haven't seen it, do. Torrent users can find it on isoHunt.com

1971 – Life Magazine publishes an 11-page spread called Homosexuals in Revolt which discusses the post-Stonewall movement in a generally positive light for the first time.

1990 – Ian McKellen, English actor, is knighted by the Queen of England. He is the first openly gay man to be knighted.

1993 – Transman Brandon Teena is murdered by the same young men who raped him a week earlier after discovering he'd been born female. His story is captured in the film Boys Don't Cry. The headstone on his grave is inscribed with his birth name and uses female descriptors. Teena's murder, along with that of Matthew Shepard, led to increased lobbying for hate crime laws in the United States.

2014 – Russian large gay club called Central Station was forced to close after countless attacks of sprays of bullets and being gassed. It later reopened with the use of bulletproof glass.

JANUARY 1 →
[{(o)}]|[{(o)}]|[{(o)}]|[{(o)}]| [{(o)}]|[{(o)}]