ROSCOE
Roscoe, a native of New Orleans, does not take himself, or his creation
Timmy
very seriously. His works are full of crude, rambunctious, fun fucking.
ROBERT W. RICHARDS
Robert Richards work is similar to that of Kent. Unfortunately his site is not working properly or has been abandoned, but you can see
a few of his works here.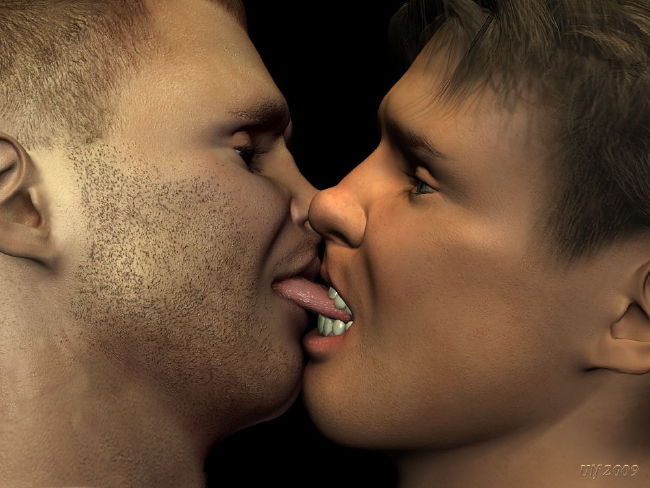 ULF
Ulf Raynor is from rural West Virginia., not Scandinavia as you might have expected. He creates his 3D world using the rendering program
Painter
.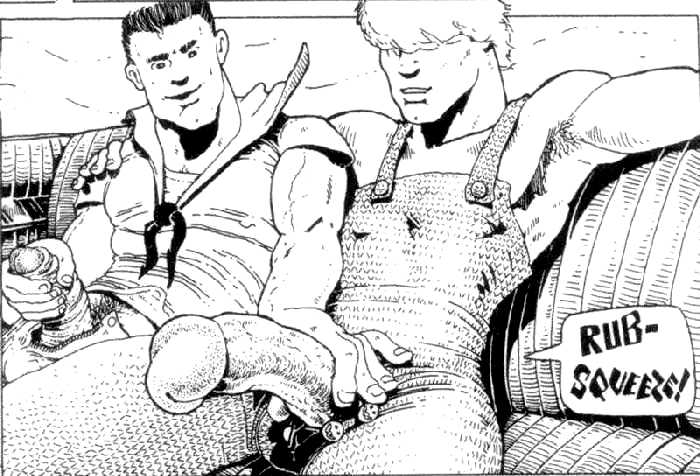 BRAD PARKER aka ACE MOORCOCK
Brad Parker was most prolific with his gay comic strips in the late 80's.
There is more of his
work from that period here.
He also illustrated for Marvel Comics. He now lives in Hawaii and produces
colorful Tiki art like this.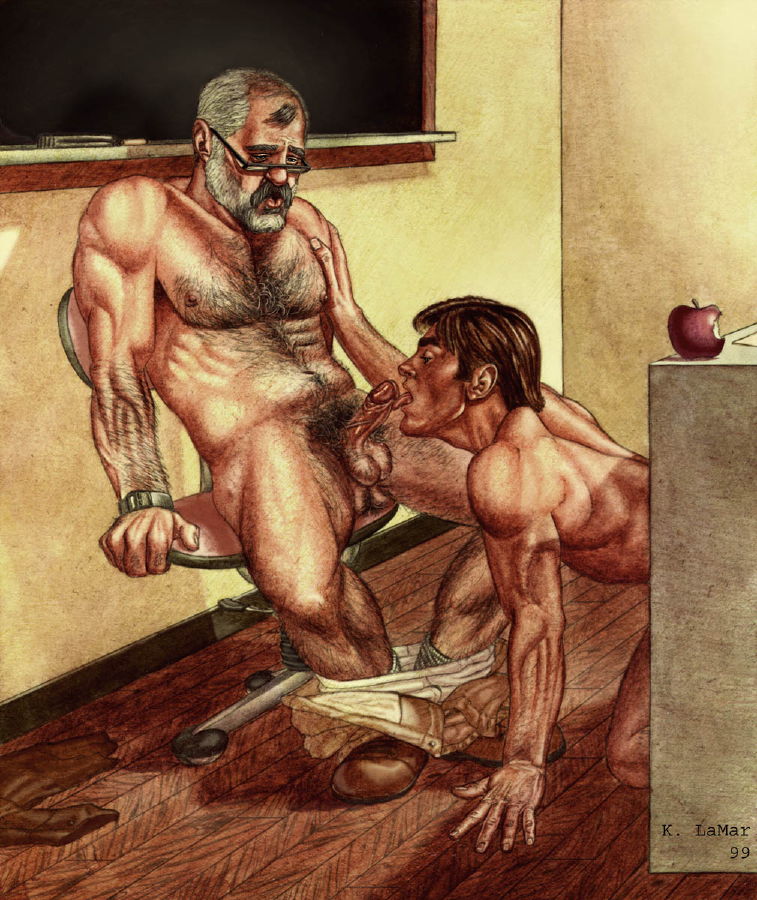 KENZIE LaMAR

Kenzie LaMar's toons feature hairy men, older men, fantasy, and furries ( man-beasts). As a retired teacher, I appreciate this "Teacher's Pet." In the name link, the pics are links to more works.

*****

This page is the final page of the CanadianGay Artists' Galleries – for now! I may add extra pages when the occasion calls for it. As it stands, there are several other favorite artists I could have included, but either I could not find a site featuring their works, or they have a pay site. I hope you have enjoyed this series!
Ted

NEW! At the suggestion of one of our members who is himself an artist, I have decided to add an extra page to the Artists' Galleries. If you continue to Page 11, you will find art by our own members (Just one, so far, but I invite any member with artistic abilites to contact me to be added.)

Page 10