SAMPLES AND LINKS TO FAVORITE GAY ARTISTS' AND CARTOONISTS' WEBSITES AND GALLERIES. CLICK ON THE ARTIST'S NAME TO VISIT HIS WEBSITE or GALLERIES FEATURING HIS WORKS.
Please note that most of the sites have links to buy originals or prints of their works. I encourage you to support these great gay artists!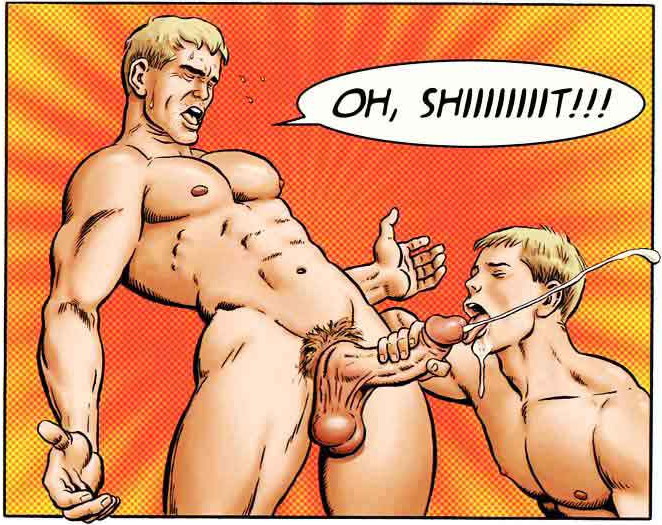 JOSMAN
Brtitish cartoonist Josman was the centre of a Canada customs "obscenity" controversy in 2007. Be warned that his most famous comics involve father and (adult) son incest.