SAMPLES AND LINKS TO FAVORITE GAY ARTISTS' AND CARTOONISTS' WEBSITES AND GALLERIES. CLICK ON THE ARTIST'S NAME TO VISIT HIS WEBSITE or GALLERIES FEATURING HIS WORKS.
Please note that most of the sites have links to buy originals or prints of their works. I encourage you to support these great gay artists!

REX
Rex's pointillistic work is usually dark and often repulsive, oftem containing subject matter others consider taboo. In the essay on the blog the link leads to, there are other links, include a link to a preview of Rex's own website. The full website is by invitation and (expensive) subscription. You can have your own preview at this
Rex CanadianGay Slideshow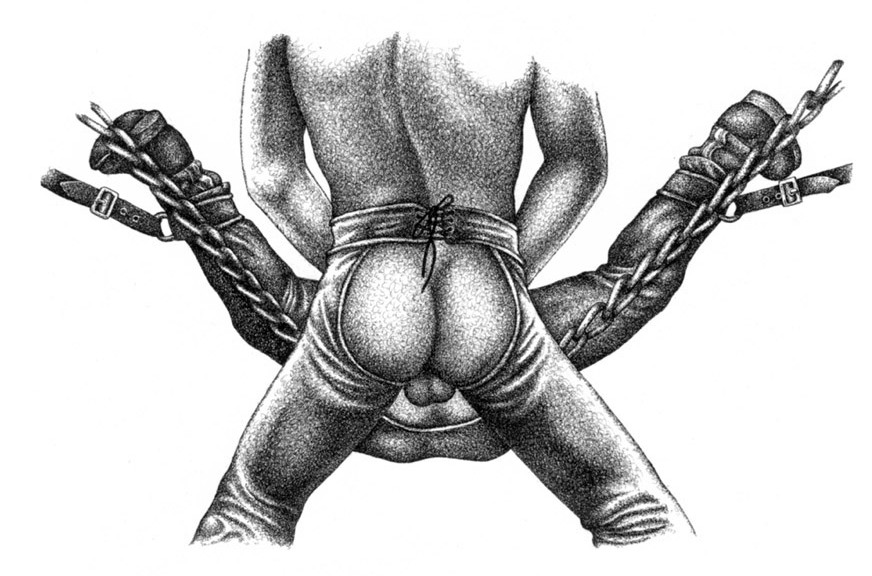 NIGEL KENT
The link is to the same blog as Rex's work (above). Nigel Kent and Rex have very similar styles. Nigel leans toward bondage, baskets, and leather. There are some good examples of his work in the blog, and links to other sites. There is also a sampling at this
CanadianGay SlideShow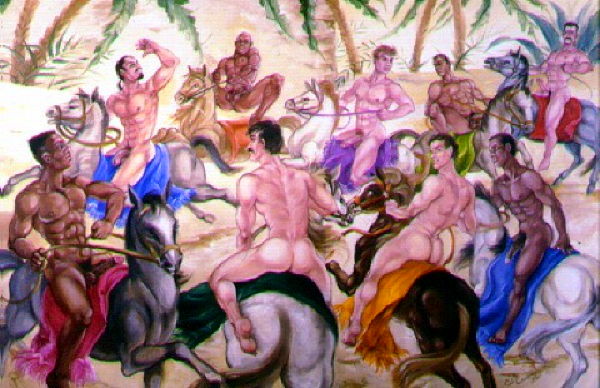 ED CERVONE
Ed Cervone was born in Germany at the end of WWII. He emigrated to USA at 5 years old. His colorful paintings appear to have a latino influence. There are many examples of his work at the Name link, but a nice sampling at the
CanadianGay Ed Cervone SlideShow.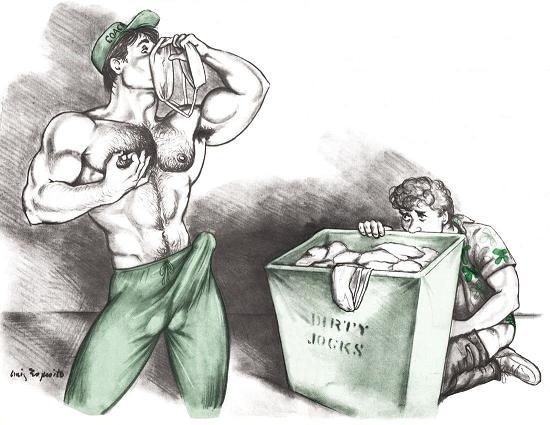 ESPOSITO
Craig Esposito, like Adam, was mostly an illustrator of gay porn pulp fiction.
There are a few example of his work at this
CanadianGay SlideShow.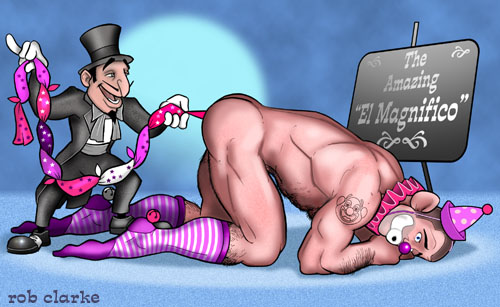 ROB CLARKE

Rob Clarke' s toons are almost always light and breezy and very animated. He loves to produce animated gifs. He was an ealy friend of CanadianGay and would send us his holiday postings ahead of time. Watch the

CanadianGay Slideshow

Page 7