REX
Rex's pointillistic work is usually dark and often repulsive, oftem containing subject matter others consider taboo. In the essay on the blog the link leads to, there are other links, include a link to a preview of Rex's own website. The full website is by invitation and (expensive) subscription.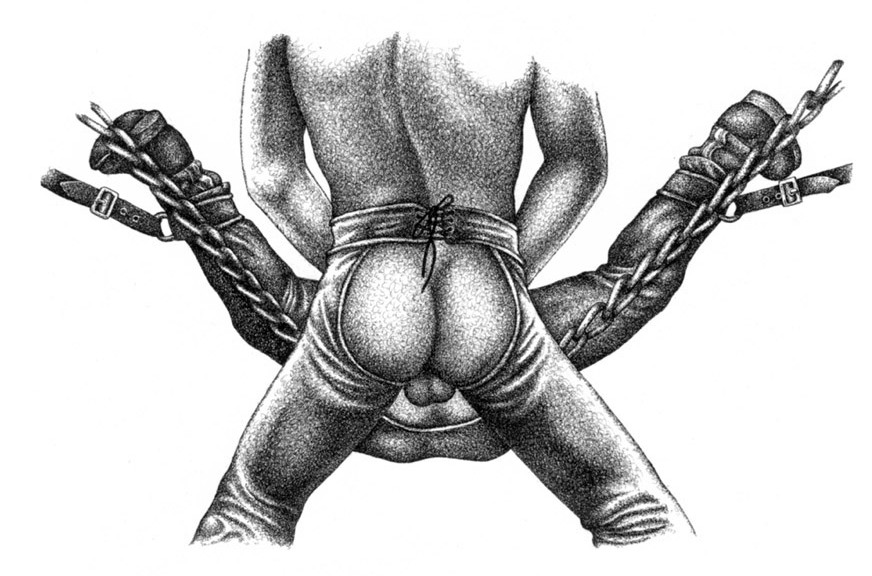 NIGEL KENT
The link is to the same blog as Rex's work (above). Nigel Kent and Rex have very similar styles. Nigel leans toward bondage, baskets, and leather. There are some good examples of his work in the blog, and links to other sites.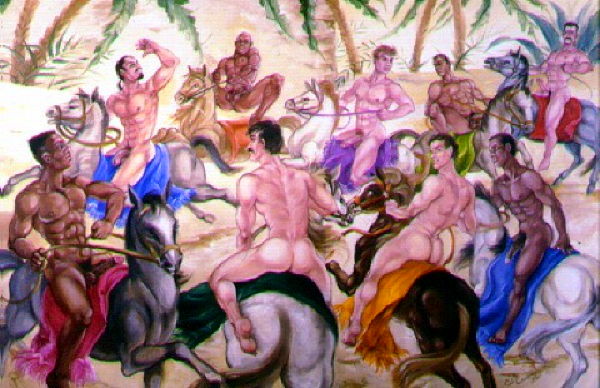 ED CERVONE
Ed Cervone was born in Germany at the end of WWII. He emigrated to USA at 5 years old. His
colorful paintings
appear to have a latino influence. The blog in the name link is in French, but there is lots of good Cervone art, and you can always get Google to translate!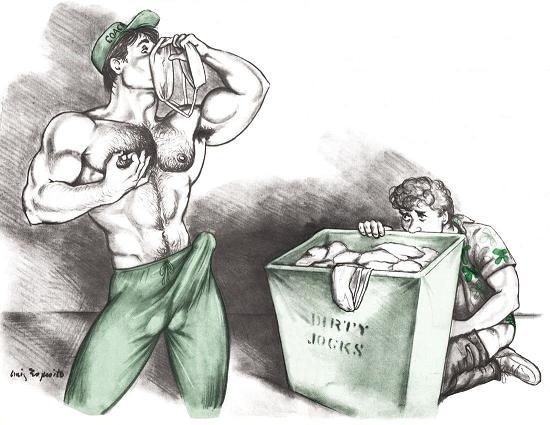 ESPOSITO
Craig Esposito, like Adam, was mostly an illustrator of gay porn pulp fiction.
There are a few example of his work at the name link and
a few more here.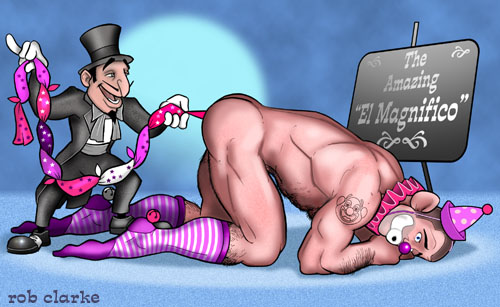 ROB CLARKE

Rob Clarke' s toons are almost always light and breezy and very animated. He loves to produce animated gifs. You can use the links at the bottom of his blog to move back and forward. Be sure to check out his "classic" site also … and maybe join his Yahoo group!

Page 7