QUAINTANCE
From the 1920's to the 1950's George Quaintance celebrated the ideal male body in drawings, paintings and sculpture. Here are
more examples of his work
, which became progressively more homo-erotic. He was walking the very thin line between acceptable art and pornography in a time when it was illegal to be gay. So much is implied in his paintings. Sample them in this
CanadianGay Slideshow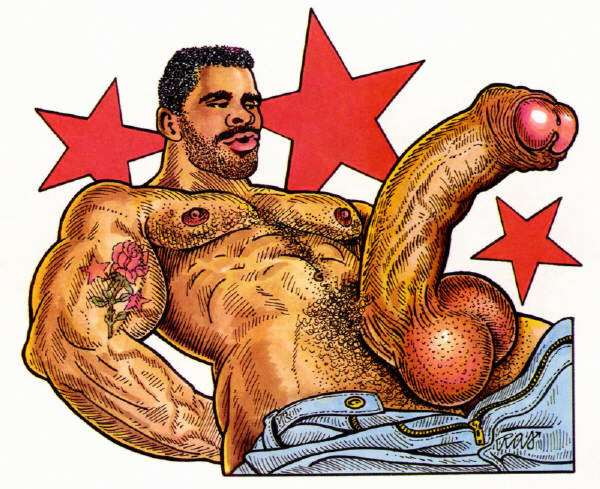 RAS (R.A.SCHULTZ)
R.A. Shultz drew and painted men with massively exaggerated cocks, especially in his "Giants" and "Black Giants" series, which featured sportsmen and working-men with huge cocks. Here's a
CanadianGay SlideShow
sampling.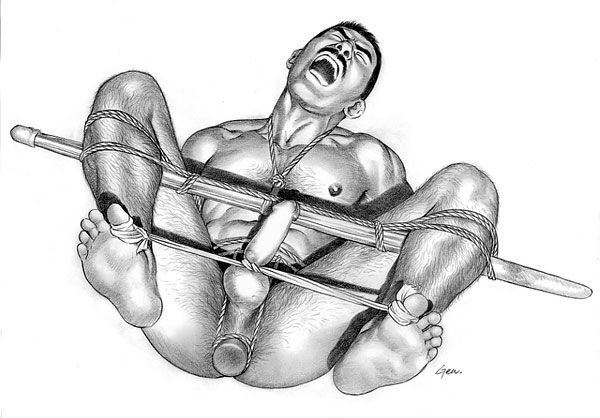 TAGAME
Gengoroh Tagame is a comic book artist who specializes in gay BDSM. Once you enter his site, use the top links to enter the Gallery. The art is extremely brutal. The penises have been concealed, scribbled over or digitally blurred to satisfy Japanese law. Ironically, Tagame is best known in the west for "My Brother's Husband" a very gentle comic book story. Here is a sample of his works:
Tagame SlideShow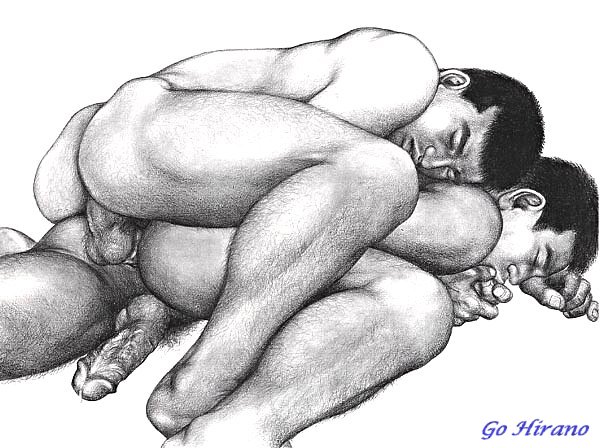 GO HIRANO
Another Japanese artist is Go Hirano, whose works often feature naked men wrestling, playing rugby, fucking, or all three. Here is a CanadianGay gallery
Go Hirano Art.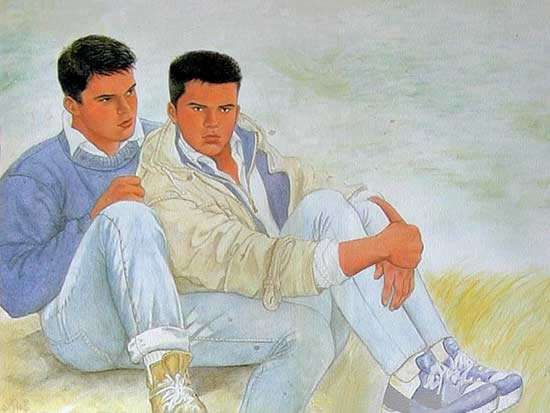 BEN KIMURA
In complete contast to Tagame, is Ben Kimura, whose works portray wholesome youths in wholesome activities such as athletics, team sports, swimming, or serving in the armed forces. They look like the American Dream rather than Japanese. But he also has an x-rated side, which you can see in the second half of this
CanadianGay Ben Kimura Slideshow.