April 14
[{(o)}]|[{(o)}]|[{(o)}]|[{(o)}]| [{(o)}]|[{(o)}]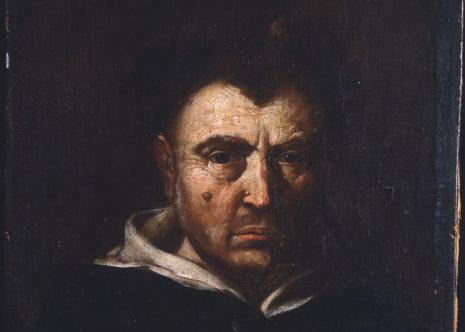 1600 – Italy: Philosopher Tomasso Campanella (1568-639) is jailed, spending twenty-seven years imprisoned in Naples in various fortresses. He was a Dominican friar, Italian philosopher, theologian, astrologer, and poet.
He is overheard saying to his cellmate: "O Father Pietro, why don't you do something so that we may sleep together, and we may get pleasure?" Pietro replied "I wish I could, and I'd even bribe the gaolers with ten ducats. But to you, my heart, I would like to give twenty kisses every hour."
Campanella was finally released from prison in 1626, through Pope Urban VIII, who personally interceded on his behalf with Philip IV of Spain. Taken to Rome and held for a time by the Holy Office, Campanella was restored to full liberty in 1629. He lived for five years in Rome, where he was Urban's advisor in astrological matters.

1851 – The Prussian criminal code makes sodomy male-male only, but eliminates the death penalty.

1881 – Indiana reinstates sodomy as a crime after a 29-year hiatus and includes the term "carnal knowledge of a man," thus possibly including fellatio. It also outlaws "sex toys."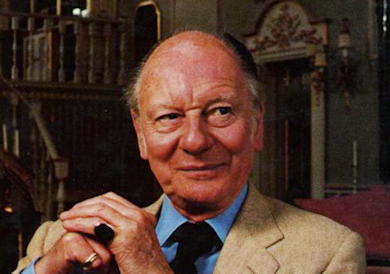 1904 – Born: Sir John Gielgud (d.2000), long acknowledged as one of the greatest British actors of the twentieth century. A highly versatile performer, he played leading and character roles on both stage and screen, in every genre from classical tragedy to low comedy. While in many ways reticent about his sexuality, his experiences illustrate the significant changes in public attitude towards homosexuality over the decades.
Arthur John Gielgud was born in London on April 14, 1904 to a family with theatrical backgrounds on both sides. His father was the son of a Lithuanian actress, and, through his mother, he was the great-nephew of Dame Ellen Terry, the most renowned British actress of the nineteenth century.
Gielgud began acting in his teens, joining the Old Vic theater company in 1921, and making his film debut in the silent picture Who Is That Man? (1923). Soon thereafter, Gielgud became Noël Coward's understudy, eventually taking over the lead roles in Coward's play The Vortex (1924) and Margaret Kennedy's The Constant Nymph (1924). Other successes followed quickly, as Gielgud began to play major Shakespearean roles at the Old Vic, beginning with Romeo, and, before he was thirty, the more mature lead roles in Richard II, The Tempest, Macbeth, Hamlet, and King Lear.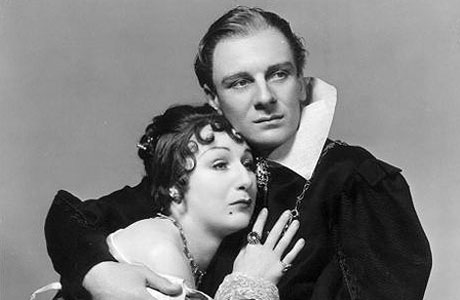 Gielgud as Hamlet
During this time, he began his first major relationship. Actor John Perry lived with him until their separation in the early 1940s.
By the 1930s, Gielgud was a box-office idol—a rather unlikely one, given his bulbous nose and unprepossessing figure; indeed, his detractors thought his Romeo "feminine." His great gifts were his cat-like mobility and, most notably, his expressive voice, which fellow actor Sir Alec Guinness described as being "like a silver trumpet muffled in silk."
Gielgud also became a respected stage director, launching his own distinguished company in 1937 at the Queen's Theatre. He directed and often performed in productions of Shakespeare and such classics as School for Scandal, Three Sisters, and The Importance of Being Earnest. In 1953, Gielgud was named in Queen Elizabeth's Coronation Honors List as the recipient of a rather belated knighthood. That this honor came about at all was a result of two of his colleagues, Sir Laurence Olivier and Sir Ralph Richardson, pleading with Prime Minister Winston Churchill to remedy the grievous oversight.
As Gielgud's homosexuality was generally known if not publicly acknowledged in a time when sexual acts between men were still a criminal offense in Britain (and remained so until 1967), the government had been reluctant to bestow its approval on him. Given the controversy over his knighthood, it was cruelly ironic that within months of receiving the honor, Gielgud was involved in an embarrassing incident that might have been fatally damaging to his career.
During the early 1950s, British legal authorities conducted a veritable persecution of gay men that resulted in criminal charges against a number of prominent figures. Gielgud was arrested outside a public lavatory in Chelsea for "importuning for an immoral purpose," and the press conducted a vitriolic campaign against him. Gielgud nonetheless received a standing ovation upon his next stage appearance, and his arrest is thought to have been instrumental in starting the process of decriminalization. (The incident did not, moreover, prevent the Queen from granting him two further distinctions, the Companion of Honour [1977] and the Order of Merit [1996].) But, having been so deeply humiliated, Sir John never spoke publicly about the matter or his sexuality again, and he was banned from entering the United States for the next four years.
After World War II, Gielgud's career shifted, as he began to appear with greater frequency in the character roles for which he is now best remembered. With the advent of the "Angry Young Men" of the 1950s, Gielgud's acting style was greatly out of fashion on the British stage, and, accordingly, he appeared more frequently in motion pictures. He acted in more than 130 films in his long career, the greater portion of which were made between the 1960s and the 1980s; and in 1982 he received the Academy Award for Best Supporting Actor for his portrayal of the sardonic butler in Arthur.
Finding it increasingly difficult to commit lengthy dialogue to memory, Gielgud retired from the stage in 1988, but continued to perform in films, nearly until the end of his life. At the age of eighty-six, he had his first nude scene in Prospero's Books (1991), and he subsequently appeared in Shine (1996), The Portrait of a Lady (1996), and Elizabeth (1998).
In 1999, he was deeply bereaved by the death of his partner Martin Hensler, with whom he had lived for nearly forty years. Within months, on May 21, 2000, Gielgud himself passed away quietly at his home in Aylesbury, Buckinghamshire, at age ninety-six.


Added 2022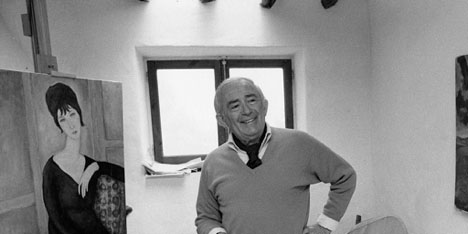 1906 – Elmyr de Hory (born Elemér Albert Hoffmann; d.1976) was a Hungarian-born painter and art forger, who is said to have sold over a thousand art forgeries to reputable art galleries all over the world. His forgeries garnered celebrity from a Clifford Irving book, Fake (1969); a documentary essay film by Orson Welles, F for Fake (1974); and a biography by Mark Forgy, The Forger's Apprentice: Life with the World's Most Notorious Artist (2012).
De Hory claimed that he was born into an aristocratic family, that his father was an Austro-Hungarian ambassador and that his mother came from a family of bankers. However, subsequent investigation has suggested that de Hory's childhood was, more likely, of a middle-class variety; he was born Elemér Albert Hoffmann. (An acquaintance, Fernand Legros, said that de Hory was born in Budapest (Hungary) 14 April 1905, but that de Hory would change the date to 1914 to appear younger.) Both his parents were Jewish. His father's occupation was listed as "wholesaler of handcrafted goods." His parents did not divorce when he was sixteen, as he had asserted in the Clifford Irving biography.
At the outbreak of the Second World War, de Hory was imprisoned in a German concentration camp for being both a Jew and a homosexual. (While his homosexuality was proven over time, investigation into his past has shown the likelihood that he was at one time christened as a Calvinist. Such an ostensible conversion did not stop the Nazi government from targeting people who were born Jewish for extermination.) He was severely beaten and was transferred to a Berlin prison hospital, from which he escaped. He returned to Hungary, and it was there, he said, that he learned that his parents had been killed and their estate confiscated. However, according to Mark Forgy's account, both de Hory's mother and brother were listed as Holocaust survivors.
On arriving in Paris after the war, de Hory attempted to make an honest living as an artist, but soon discovered that he had an uncanny ability to copy the styles of noted painters. He began to sell his Picasso pastiches to art galleries around Paris, claiming that he was a displaced Hungarian aristocrat and his offerings were what remained from his family's art collection or else that he had acquired them directly from the artist, whom he had known during his years in Paris.
In 1959, suffering from depression, he attempted suicide by overdosing on sleeping pills. A friend rescued him and called an ambulance. His stomach was pumped, and after a stay in the hospital de Hory convalesced in New York City, helped by an enterprising young man, Fernand Legros. Legros' account of his dealings with de Hory differs substantially from de Hory's own. He portrays de Hory as an aggressive and persistent con man, who suckers Legros into the belief that he is a needy impoverished aristocrat deserving of Legros's charity, whereas in reality he is a person wanted by Interpol under a multitude of different aliases and convicted of a variety of crimes, forgery and fraud being not the least of them; de Horys is object of pursuits, convictions and expulsions from France, Switzerland, Italy, Federal Germany, Great Britain, from Mexico, from the United States, from Canada, for false check writing without funds, check forgery, forgery carrying a false name, theft, receiver and purveyor of stolen goods, and embezzlement.
In de Hory's account, Legros accompanied de Hory back to Miami where he continued to regain his health. When he imprudently took Legros into his confidence, the other man quickly recognized an opportunity and importuned the artist to let him sell his work in exchange for a 40% cut of the profits, with Legros assuming all the risks inherent in the sale of forgeries.
With Legros, de Hory again toured the United States. In time, Legros demanded his cut be increased to 50%, when in reality Legros was already keeping much of the profit. On one of these trips Legros met Réal Lessard, a French-Canadian who later became his lover. The two had a volatile relationship, and in late 1959 de Hory decided to leave the two and return to Europe.
In Paris, de Hory unexpectedly once more ran into Legros. De Hory revealed to him that some of his forgeries were still back in New York. According to de Hory, Legros devised a plan to steal the paintings and sell them, making a name for himself and his art gallery in the process. Later that year, de Hory's account continues, Legros persuaded de Hory to resume their partnership. Legros and Lessard would continue to sell de Hory's work and agreed to pay him a flat fee of $400 a month, enough to guarantee de Hory a comfortable and risk-free life in his newfound home, the Spanish Mediterranean island of Ibiza.
De Hory always denied that he had ever signed any of his forgeries with the name of the artist whom he was imitating. This is an important legal matter, since painting in the style of an artist is not a crime—only signing a painting with another artist's name makes it a forgery. This may be true, as Legros or Lessard may have signed the paintings with the false names.
In 1964, now 58 years old, de Hory began to tire of the forgery business, and soon his work began to suffer. Consequently, many art experts began noticing that the paintings they were receiving were forgeries. Some of the galleries examining de Hory's work alerted Interpol, and the police were soon on the trail of Legros and Lessard. Legros sent de Hory to Australia for a year to keep him out of the eye of the investigation.
De Hory continued to elude the police for some time but, tired of life in exile, decided to move back to Ibiza to accept his fate. In August 1968, a Spanish court convicted him of the crimes of homosexuality, showing no visible means of support, and consorting with criminals (Legros), sentencing him to two months in prison in Ibiza. He was never directly charged with forgery because the court could not prove that he had ever created any forgeries on Spanish soil. He was released in October 1968 and expelled from Ibiza for one year. During that time he resided in Torremolinos, Spain.
One year following his release, de Hory, by then a celebrity, returned to Ibiza. He sold his story to Clifford Irving, who wrote the biography Fake! The Story of Elmyr de Hory the Greatest Art Forger of Our Time. De Hory appeared in several television interviews and was featured with Irving in the Orson Welles documentary F for Fake (1973). In Welles's film, de Hory questioned what it was that made his forgeries inferior to the actual paintings created by the artists he imitated, particularly since they had fooled so many experts and were always appreciated when it was believed that they were genuine. In F for Fake, Welles also poses questions about the nature of the creative process, how trickery, illusion, and duplicity often prevail in the art world, and thus, in some respects, downplays the culpability of the art forger de Hory and outliers like him.
During the early 1970s, de Hory again decided to try his hand at painting, hoping to exploit his newfound fame: this time, he would sell his own, original work. While he had gained some recognition in the art world, he made little profit, and he soon learned that French authorities were attempting to extradite him to stand trial on fraud charges. This took quite some time, as Spain and France had no extradition treaty at that time.
On December 11, 1976, de Hory's live-in bodyguard and "companion" Mark Forgy informed him that the Spanish government had agreed to extradite de Hory to France. Shortly thereafter, de Hory took an overdose of sleeping pills, and asked Forgy to accept his decision and not intervene or prevent him from taking his life. However, Forgy later went for help to take de Hory to a local hospital, though en route he died in Forgy's arms. Clifford Irving has expressed doubts about de Hory's death, claiming that he may have faked his own suicide in order to escape extradition, but Forgy has dismissed this theory.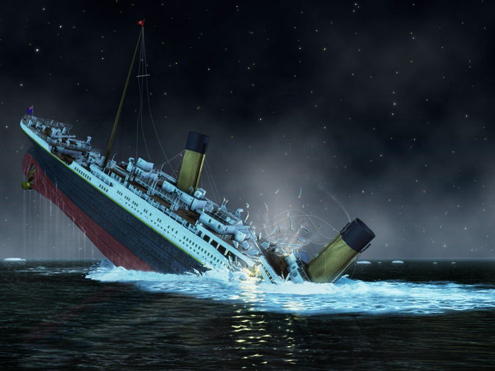 1912 – The RMS Titanic strikes an iceberg just before midnight on April 14th. By 2:20 AM, she broke apart and foundered, taking over one thousand three hundred people still aboard to their deaths. Just under two hours after the Titanic foundered, the Cunard liner RMS Carpathia arrived on the scene of the sinking, where she brought aboard an estimated 705 survivors. Among the known gay people who died on the Titanic were crew members second carpenter Michael Brice and Third Officer Sam Maxwell as well as Archibald Willingham Butt who served as an influential military aide to U.S. presidents Theodore Roosevelt and William Howard Taft.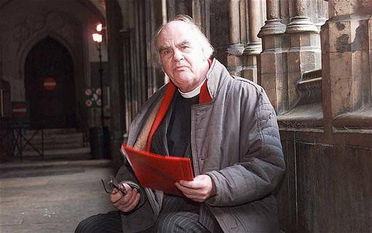 1925
– Canon
Eric James
(d.2012) was one of the Church of England's best known and most gifted priests; as a preacher and broadcaster he had few equals, his pastoral skill was widely acknowledged and he had an acute, creative mind. For many years he was a regular participant in the "
Thought for the Day"
feature of BBC Radio 4's
Today
programme.
James was born in Essex. He left Dagenham County High School in Dagenham, Essex, at fourteen, when the Second World War broke out, and worked for seven years at a riverside wharf on the Thames where the Globe Theatre now stands. After the war, he was accepted as a student by King's College London, where he studied Theology, gaining an MA and BD.
He was Chaplain of Trinity College, Cambridge from 1955-9, and thereby became associated with some of the best known clerics of his generation: Mervyn Stockwood, John Robinson (author of the bestseller Honest to God), Robert Runcie and Trevor Huddleston. He was Select Preacher from 1959-60 to the University of Cambridge.
From 1959-64 he was Vicar of St George, Camberwell, and Warden of Trinity College Mission. From 1964-9 he was Director of Parish and People. From 1964-72 he was also Proctor in Convocation.
James was made Chaplain to the Queen in 1984 and was Preacher to Gray's Inn from 1978 to 1997, as well as Director of Christian Action from 1979 to 1990 and one of the people who inspired the 1985 Faith in the City report. He was Select Preacher from 1991-2 to the University of Oxford, and was awarded the Lambeth degree of DD in 1993.
In the course of a sturdy defence of homosexual priests, he declared on television his own homosexuality. Soon after this he gave up a weekly assignment on the BBC's Thought for the Day slot because of what he regarded as undue editorial interference with his scripts, but he returned to regular broadcasting about a year later.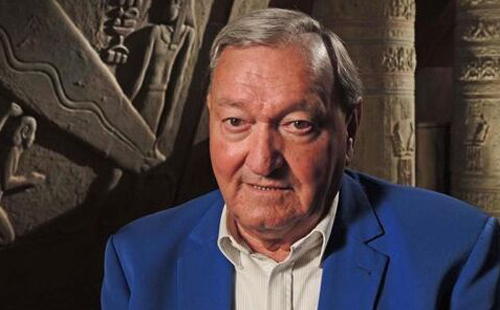 1935 – Erich von Däniken is a controversial Swiss author best known for his claims about extraterrestrial influences on early human culture, in books such as Chariots of the Gods?, published in 1968. Von Däniken is one of the main figures responsible for popularizing the paleocontact and ancient astronaut hypotheses.
Von Däniken is a co-founder of the Archaeology, Astronautics and SETI Research Association (AAS RA). He developed a theme park called Mystery Park in Interlaken, Switzerland, which opened on May 23, 2003 and closed on November 19, 2006.
His 26 books have been translated into more than 20 languages, selling more than 60 million copies worldwide, and his documentary TV shows have been viewed around the world.
Von Däniken's run-ins with the law started at an early age. In the 1960s, Von Däniken worked in hotels and restaurants across Switzerland, and then he was convicted of fraud, serving a prison sentence for defrauding his boss at one hotel. In 1967, soon after Chariots of the Gods was published he was arrested and charged by Interpol with fraud and tax evasion for non-payment of US$14,000.00. On behalf of the prosecution, he was ordered by the Court to undergo psychological examinations, and labelled a homosexual, reflecting a time when being homosexual carried a negative stigma. During the investigation, authorities uncovered a large personal debt totaling about US$700,000. Von Däniken was found guilty of embezzlement, and he served more than three years in Swiss prisons. While in prison, he continued writing, and 'Return of the Gods' was subsequently published.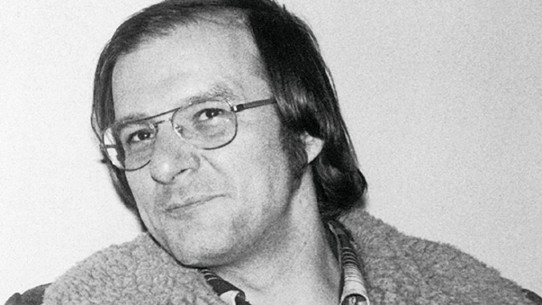 1948 – Claude Vivier (d.1983) was a Canadian composer.
Born to unknown parents in Montreal, Vivier was adopted at the age of three by a poor French-Canadian family. From the age of thirteen, he attended boarding schools run by the Marist Brothers, a religious order that prepared young boys for a vocation in the priesthood. At the age of eighteen, Vivier was asked to leave the novitiate. His earliest works date from this period. He was always open about his homosexuality.
In 1971, following study with Gilles Tremblay, he began a period of three years' study in Europe, first with Gottfried Michael Koenig at the Institute for Sonology in Utrecht, and then in Cologne with Karlheinz Stockhausen. In 1974, he returned to Montreal and began to establish his reputation. He spent some years travelling in places such as Japan, Bali and Iran.
Vivier's opera Kopernikus, to his own libretto, was premièred on 8 May 1980, at the Monument-National in Montreal.
Vivier returned to Paris. He was murdered on 7 March 1983 by a 19-year-old male prostitute he had met that evening at a bar. His body was discovered five days later, on 12 March.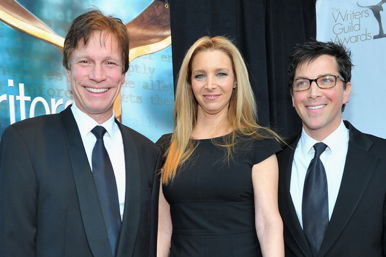 Dan Roos (L) with Lisa Kudrow & Dan Bucatinsky
1955 – Don Roos is an American screenwriter and film director. Roos was born in New York. He attended the University of Notre Dame in Indiana. After graduating, Roos moved to Los Angeles, where he pursued a career writing for television.
Roos began his writing career when he had a friend of his impersonate an agent and represent him; a phone call led to a job with playwright Mart Crowley (The Boys in the Band), who at the time was Executive Producer of Hart to Hart. Roos went on to write for The Colbys, Nightingales, and other TV shows, before his spec scripts led to feature film writing assignments. His first major film was 1991's Academy Award-nominated Love Field, an interracial drama starring Michelle Pfeiffer and Dennis Haysbert.
Roos' work as the writer of the film Single White Female has earned him a permanent space in Hollywood movie trivia, since that title has entered the lexicon in reference to the film's psychopathic lead character who begins to take on her roommate's identity.
Roos is well-known for his work writing strong and engaging female characters. Ironically, In a 1999 interview in The Advocate, Roos stated that prior to scripting Boys on the Side and The Opposite of Sex, "as a Hollywood screenwriter, I was used to disguising my gay characters as heterosexuals" because of homophobia in the film establishment. His use of an interracial attraction in Love Field, for example, was a way of talking about "a love that dare not speak its name." Roos explained that he used women to stand in for gay men dealing with emotional conflict because "men are still stuck in that ridiculous '50s attitude. They're never allowed to play real fear or any kind of weakness. Women get to play all those feelings." Roos won a Best First Feature Independent Spirit Award for The Opposite of Sex.
In 2000, Roos served as the executive producer of All Over the Guy (2001), a comedy about four friends—a gay couple and a straight one—on an often bumpy road to romance. The assignment gave him the opportunity to work with his life partner since the mid-1980s, writer and actor Dan Bucatinsky.
Roos has appeared at numerous glbtq film festivals, including three at his alma mater, Notre Dame, but he severed that connection after the 2006 event, prior to which the school's president, the Reverend John Jenkins, had condemned the name of the Queer Film Festival as one that would "celebrate and promote homosexual activity" in contravention of Catholic doctrine.
"I will never come back to Notre Dame again--ever,"
declared Roos.
"When I come here, all I feel is hate. They don't want me here. They don't want me to have my daughter [in the same house] with my boyfriend. They think I will burn in hell. Would Anne Frank go back to Bergen-Belsen?"
Adopting a child in 2005 was a source of great joy for Roos and Bucatinsky. Roos supports a woman's right to choose abortion but was glad to find a woman who not only decided to carry through her pregnancy but also chose a gay couple as the adoptive parents for the child, who was born in Wisconsin. Roos and Bucatinsky were able to file an amended birth certificate in California, with both of their names listed as parents.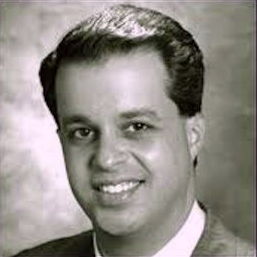 1963 – Mike Pisaturo is a former American politician, who served in the Rhode Island House of Representatives from 1996 to 2002. He was the first openly homosexual man to serve in that body.
He first ran for election to the state house in 1994, but was defeated that year. He won election in 1996. In 1997, he introduced the first bill that attempted to legalize same-sex marriage in the state. Although the bill was defeated, he symbolically resubmitted it each year for the rest of his term.
In 1998, he introduced the bill that successfully repealed the state's sodomy laws, as well as a successful bill to grant hospital visitation rights to same-sex couples; in 1999, he introduced a successful bill allowing residents of the state to designate any person, family member or not, as the planner of their funeral.
In 1999, he announced that he was considering a run for the United States Congress in the 2000 Congressional election, but later decided to run for another term in the state house. He won reelection to the state house in 2000.
Pisaturo was defeated in the 2002 election. Following the end of his term, he was elected as a city councillor in Cranston in 2004.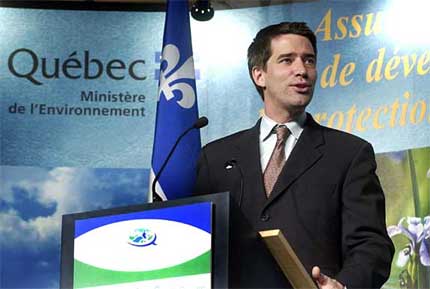 1966 – André Boisclair was born in Montreal. He joined the Parti Québécois in 1984, and in the 1989 Quebec general election he was elected to represent the Gouin riding as a PQ candidate; at 23 years old, he was the youngest member ever elected to the National Assembly of Quebec. He also quickly garnered a reputation as a party animal in Quebec City's night-life scene.
Between January 1996 and March 2003, Boisclair served as Citizenship and Immigration Minister and Social Solidarity Minister under former Premier of Quebec Lucien Bouchard and as Environment Minister under former Premier Bernard Landry.
After Bernard Landry's resignation in June 2005, Boisclair entered the race to succeed Landry as the PQ's leader. In the course of the campaign, Boisclair admitted under journalistic pressure to having taken cocaine (which was and remains illegal in Canada) while he was a cabinet minister in the 1990s. However, polls showed that neither this nor the fact that he was openly gay were considered to be an issue by most voters. On November 15, 2005, Boisclair was elected as the sixth leader of the Parti Québécois, becoming the first openly gay person in North America to lead a major political party.
Upon taking the reins of the PQ, Boisclair's actions quickly created political controversy within his own party. After a questionable appearance in a comedy sketch featuring a homosexual depiction of Stephen Harper and George W. Bush, and an attempt to distance the PQ from its traditional union base, a push to oust Boisclair developed.
On August 14, 2006, Boisclair was elected to the provincial legislative assembly in a by-election for the Montreal-area riding of Pointe-aux-Trembles. He was re-elected in the general election of March 26, 2007.
During the 2007 election campaign, controversy arose when radio talk show host Louis Champagne made homophobic remarks while interviewing Parti Québécois candidate Alexandre Cloutier, asking him whether the fact that his party was led by a gay man — and was running an openly gay candidate, Sylvain Gaudreault, in the neighbouring riding to Cloutier's — meant that voters would believe the Parti Québécois was "a club of fags"
Apart from the Champagne incident, the election campaign was not marked by any other open expressions of homophobia. However, at least one prominent political journalist in Quebec, The Gazette's Don MacPherson, has asserted that some other criticism of Boisclair — particularly a persistent notion among some voters that he was too cosmopolitan and "Montréalais" — may in fact have been code for lingering voter discomfort with the idea of electing an openly gay premier.
Election night produced a major disappointment for the Parti Québécois. The party polled its smallest share of the popular vote since 1973 and the PQ came third in seat numbers in the National Assembly - losing Official Opposition status. The 2007 election left Quebec with its first minority government since 1878. Although Boisclair's future as the leader of Parti Québécois appeared uncertain, he claimed on the day after the election that he had no plans of stepping down (however, he resigned six weeks later).
André Boisclair announced his resignation as Parti Québécois leader on May 8, 2007, the same day Quebec's National Assembly was resuming sitting after the 2007 general election. The announcement came as a shock to many Parti Québécois caucus members, some of whom expressed "sadness" at the decision

1987 – Mississippi creates a "Sex Offense Criminal History Record Information" program. It creates a state registry of convicted sex criminals, including for consensual sodomy. Employers are permitted to request information about employees from it.

1994 – The Mississippi Supreme Court upholds the constitutionality of the state's sodomy law. It also rules that penetration is not required to complete the crime.

APRIL 15 →
[{(o)}]|[{(o)}]|[{(o)}]|[{(o)}]| [{(o)}]|[{(o)}]