January 26
[{(o)}]|[{(o)}]|[{(o)}]|[{(o)}]| [{(o)}]|[{(o)}]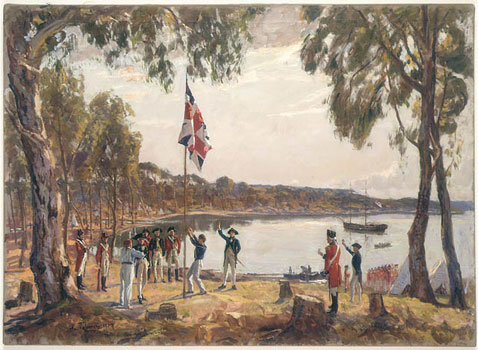 1788 – Australia's First Fleet arrives at Sydney Cove. The 11 ships carried 717 convicts, including 180 women. Many of the convicts had been convicted of sodomy and other homosexual acts, which normally carried life imprisonment or the death penalty.
From the early 18th Century, the United Kingdom developed its own distinct underground gay subculture, with men gathering secretly in so-called "Molly houses" - illegal bars and taverns that were the precursors of modern gay bars. Molly culture was closely associated with cross-dressing and drag, and rather than seeking out 'rough trade', most Mollies seemed to have preferred other effeminate men as partners. Of course, when civil society found out about the existence of the Molly houses, they were outraged, and a vigorous police crackdown ensued. When Mollies were arrested and thrown into London's floating prison hulks, they would have encountered an entirely darker kind of male-to-male sexuality - prison rape and sex traded for protection and favours.
During the First and Second Fleet, little effort was made to segregate the young and vulnerable from the older men, and with prisoners sleeping six to each tiny cell, it's not hard to imagine what must have gone on. Later fleets corrected this problem - placing the younger men and teens in separated lodging.
The term "Molly" has been found in early accounts from the colony while others commented on the unseemliness of a certain class of convict - young men who gave themselves feminine nicknames and wore their hair in women's styles. With only 189 women convicts amongst the 1,373 British to land at Port Jackson, both would have found themselves in considerable demand - and this gender imbalance would not be corrected for many decades. Lesbianism among female convicts, kept mostly segregated from the males, is also recorded, but was viewed simply as a curiosity - girl-on-girl action not being viewed as real sex at the time.
These early days of the colony seem to have included a fairly lax attitude to male homosexuality. Although it's first governor, Arthur Phillip, stated the only two offences deserving death were murder and sodomy, the first trial for such a crime did not occur until 1796 and that penalty was not prescribed. Phillip even went so far as to say that sodomites should be given to cannibals to be eaten, writing,
"I would wish to confine the criminal until an opportunity offered of delivering him to the natives of New Zealand, and let them eat him. The dread of this will operate much stronger than the fear of death."
Despite this, the first recorded execution for a homosexual act did not occur until 1828, when Alexander Brown, chief officer on the whaling ship Royal Sovereign, and crewmember Richard Lister were ordered to hang by the neck by a Sydney court. Lister was given a last minute reprieve and deported from the colony, but Brown did not fair so well.
Gay convicts lucky enough to be sent to Norfolk Island (an otherwise notoriously harsh and remote penal settlement) during the rule of the prison reformer Alexander Maconochie, led a much different life. On an island known for its food shortages and harsh punishments, Maconochie instituted a regime based on reward and tolerance rather than cruelty. According to Robert Stuart, a magistrate who visited the island during Maconochie's rule, it was common for convicts to live together as couples - referring to each other as "husband and wife", and there may have been well over 100 such pairs on the island at any one time. Stuart observed, "These parties manifest as much eagerness for the society of each other as members of the opposite sex." Under Maconochie, convicts caught having sex still faced flogging but, compared to the rest of the British Empire, the punishment was mild.
Around this time, the colony's first known beat [cruising spot] was mentioned in the Sydney Gazette as being located at Mrs Macquarie's Chair [now a famous and respectable landmark in Sydney's Royal Botanical Gardens]. Formerly the favourite ship watching spot of Elizabeth, wife of the colony's sixth Governor, Lachlan Macquarie, by the 1830s it was reported to be unsafe because of the unsavoury acts occurring there. Reportedly, gay men were still cruising each other at the spot over a century later in the 1950s.
The last gay execution occurred in Tasmania in 1863, when a black South African convict named Hendrick Witnalder and an unnamed 14-year-old boy were charged with sodomy. The boy was eventually set free but Witnalder, of tiny stature, was hanged with weights tied to his feet in case his body was too light to break his neck.
Surprisingly, Australia's highest-ranking gay leader to date may have predated this. In 1859,
Robert Herbert
became the first Colonial Secretary (the equivalent of Premier) of Queensland. His Attorney General was
John Bramston
and both had lived together since meeting at Oxford University as students in the early 1850s. The two most powerful men in the state shared a grand house and gardens they built together named "Herston" - a combination of their last names. Their friendship lasted over 50 years during which they were rarely apart. Herbert's explanation for his lifelong bachelorhood:
"It does not seem to me reasonable to tell a man who is happy and content, to marry a woman who may turn out to be a great disappointment".
Looking back, it seems odd people didn't ask questions but during this period, and right up until World War I, presumably straight men were allowed a closeness and affection for each other rarely seen today. Referred to by historians as "romantic friendships", it was not uncommon for such men to write what would today seem like love letters to each other and to pose for portraits together holding hands or embracing - even reclining in each other's arms on couches. Many of these friendships were only that but they must have presented the perfect cover for gay men of the time.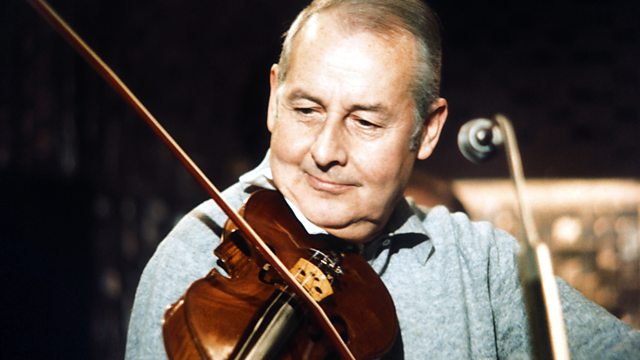 1908 – Legendary French jazz violinist Stéphane Grappelli was born (d.1997). Grappelli is best known as the cofounder of the Quintette du Hot Club de France with guitarist Django Reinhardt. It was one of the first (and arguably the most famous) of all-string jazz bands.
Born Stéphane Grappelly (he didn't change his name to "Grappelli" until the 1960s), his collaboration with Reinhardt produced a musical pairing that was sort of the jazz equivalent of Lennon-McCartney or Jagger-Richards. A foil worthy of literature, Grappelli was Gay, and was known to travel openly with his lover.
Grappelli was born in Paris, France to Italian parents: his father, Marquess Ernesto Grappelli was born in Alatri (Lazio). His mother died when he was four and his father left to fight in World War I. As a result he was sent to an orphanage. Grappelli started his musical career busking on the streets of Paris and Montmartre with a violin. He began playing the violin at age 12, and attended the Conservatoire de Paris studying music theory, between 1924 and 1928. He continued to busk on the side until he gained fame in Paris as a violin virtuoso. He also worked as a silent film pianist while at the conservatory and played the saxophone and accordion. He called his piano "My Other Love" and released an album of solo piano of the same name. His early fame came playing with the Quintette du Hot Club de France with Django Reinhardt, which disbanded in 1939 due to World War II. In 1940, a little known jazz pianist by the name of George Shearing made his debut as a sideman in Grappelli's band.
After the war he appeared on hundreds of recordings including sessions with Duke Ellington, jazz pianists Oscar Peterson, Michel Petrucciani and Claude Bolling, jazz violinist Jean-Luc Ponty, jazz violinist Stuff Smith, Indian classical violinist L. Subramaniam, vibraphonist Gary Burton, pop singer Paul Simon, mandolin player David Grisman, classical violinist Yehudi Menuhin, orchestral conductor André Previn, guitar player Bucky Pizzarelli, guitar player Joe Pass, cello player Yo Yo Ma, harmonica and jazz guitar player Toots Thielmans, jazz guitarist Henri Crolla and fiddler Mark O'Connor. He also collaborated extensively with the British guitarist and graphic designer Diz Disley, recording 13 record albums with him and his trio, and with now renowned British guitarist Martin Taylor. In the 1980s he gave several concerts with the young British cellist Julian Lloyd Webber.
Grappelli made a cameo appearance in the 1978 film King of the Gypsies, along with noted mandolinist David Grisman. Three years later they performed together in concert, which was recorded live and released to critical acclaim. Grappelli's music is played very quietly, almost inaudibly, on Pink Floyd's album Wish You Were Here. In 1997, Grappelli received the Grammy Lifetime Achievement Award. He is an inductee of the Down Beat Jazz Hall of Fame. Grappelli is interred in Paris' famous Père Lachaise Cemetery.


Added 2022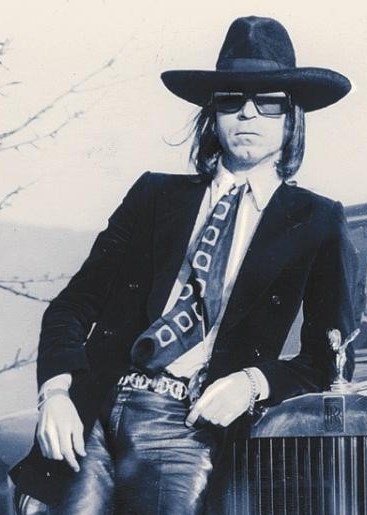 1931 – Fernand Legros (d.1983) was an art dealer who, together with his lover Real Lessard, sold the art forgeries of Elmyr de Hory.
Legros first wished to be a ballet dancer. After World War II he moved from Cairo to Paris. He married an American woman, possibly as a way of gaining US citizenship; Legros was homosexual.
Legros met de Hory in the 1950s when they were rooming in Miami in a house of a mutual acquaintance. He had recently come from France without his wife. Legros was apparently impressed by de Hory's skill and persuaded him to be his agent for a 40% cut.
In the following years the two men traveled all over the US and sold De Hory's paintings to galleries. Legros kept most of the profits without telling De Hory. Legros also befriended French-Canadian Real Lessard and they began an uneven relationship. Legros occasionally accused Lessard of infidelity, although he himself slept with other men.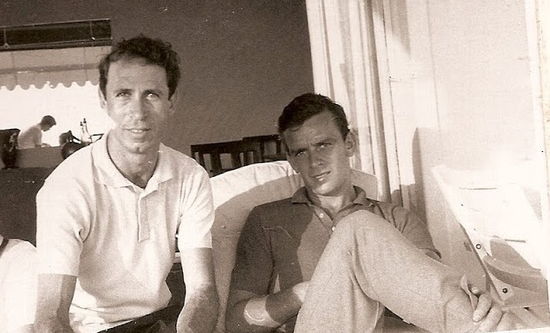 Legros and Lessard in Paris
De Hory eventually grew tired of both the men and Legros' volatile temperament and moved to Europe. Next time he ran into Legros in Paris where Legros asked him to give him some of his paintings. When de Hory explained that his paintings were locked up in New York hotel, Legros proceeded to acquire them. He sold them in the international art market.
Year later, de Hory met Legros again and begun a new business relationship with him. Legros and Lessard would sell de Hory's painting and give him $400 a month plus an occasional bonus. They arranged for de Hory to move to Ibiza in 1962. Legros and Lessard kept most of the profits and soon moved to a luxurious suit in Paris. They also built a villa for de Hory in Ibiza.
Legros sold the paintings with forged certificates. He fooled a number of US collectors, including Algur H. Meadows of General American Oil Company. Sometimes Legros and Lessard would acquire old art books and replace the attached pictures of the real paintings with those of de Hory's forgeries. After a lengthy trial in Paris, Legros was sentenced to four years in prison and was immediately set free, having already spent an equivalent time in various jails.
In 1964 figures in the art market became suspicious of a new scam Legros was working and police begun to close in. Legros and Lessard moved to Zurich and sent de Hory to Australia for a year. Later Legros moved into Ibiza and evicted de Hory. Shortly afterwards police apprehended Legros and Lessard, charged them with forgery and fraud. Both men were given prison sentences.
Legros died of throat cancer.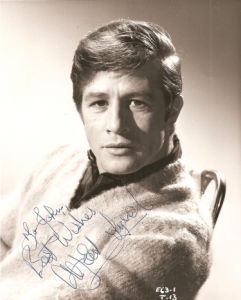 1931 – Alfred Lynch was a gay British actor on stage, film and television.(d.2003) Lynch was born in Whitechapel, London, the son of a plumber. After attending a Roman Catholic school, he worked in a draughtsman's office before entering national service. Then, whilst working in a factory, he attended theatre acting evening classes. It was at these class that he met his life partner, James Culliford.
In 1958 he joined the Royal Court theatre and acted in a number of plays. After 1960 his career moved more into film and television, for example appearing in Look Back in Anger (1959) and with Sean Connery in On the Fiddle (1961), and The Hill (1965) and the 1990 film The Krays. The sixties were a golden age for original drama on British television with Play For Today and Armchair Theatre, and Alfie Lynch never went short of work. Some of his later television credits include reading children's stories on Jackanory, Going Straight and the Doctor Who serial The Curse of Fenric as Commander Millington.
Jimmy Culliford suffered a stroke in 1972, after which he and Lynch moved from London to Brighton, where, until Jimmy's death in 2002, Alfred largely put aside his career to look after him. It was the central relationship of Alfie's life. He attracted many passionate admirers but, despite little detours and adventures, which included a fling with Nureyev, it was to Jimmy that he always returned.
Alfred Lynch himself died from cancer in 2003.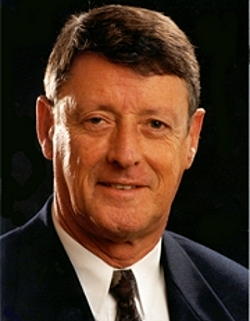 1941 – Keith Norton (d.2010) was a Canadian politician and public servant. He served as a Progressive Conservative member of the Legislative Assembly of Ontario from 1975 to 1985, and was until 2005 the chief commissioner of the Ontario Human Rights Commission.
Norton was educated at Queen's University in Kingston, and worked as a lawyer after his graduation. He was elected as an alderman in Kingston in 1972, and became the city's deputy mayor in 1974.
He was first elected to the Ontario legislature in the 1975 provincial election in Kingston and the Islands. He served as a backbencher supporting Bill Davis's government for the next two years, and was re-elected with an increased majority in the 1977 election.
Norton entered cabinet on February 3, 1977 as Minister of Community and Social Services, and held this portfolio throughout the parliament that followed. Re-elected without difficulty in the 1981 provincial election, he was appointed as Minister of the Environment on April 10, 1981. As environment minister, he became the first Canadian politician to speak before a committee of the United States Senate.
Norton was transferred to the Ministry of Health on July 6, 1983, and held this position until Davis resigned as Premier in early 1985. He supported Dennis Timbrell's unsuccessful bid to succeed Davis as Progressive Conservative Party leader in January 1985. When Frank Miller succeeded Davis as Premier of Ontario on February 8, 1985, he appointed Norton as Minister of Education and Minister of Colleges and Universities.
The Progressive Conservatives lost government following the 1985 provincial election, and Norton was personally defeated in the Kingston and the Islands riding, losing to Keyes by more than 2,000 votes.
He attempted to return to politics in the 1990 election, running in Toronto against Liberal Attorney-General Ian Scott. Norton had come out of the closet by this point, and ran as an openly gay politician in the riding of St. George-St. David, which includes Toronto's Church and Wellesley neighbourhood, Canada's largest gay village.
While Scott was criticized for not being open about his sexuality, Norton was derided for opportunism, declaring himself openly gay only after he'd decided to run in a riding with a large gay population. Norton finished third, behind Scott and the NDP candidate.
Norton was indeed an opportunist. He may have finally been an outspoken advocate for gay rights when he was OHRC Commissioner - when be believed it was safe for him to do so.
However, he was for all political intents and purposes closeted at the time of his tenure as Minister of Health in the 80s when the gay community desperately needed his support. He turned a blind eye to the AIDS crisis and did/would not provide the start-up funding needed for AIDS organizations.
Susan Fish – who was straight but a gay rights/gay community supporter - was the Minister for Culture and Citizenship at the time. She personally confronted Norton about the need for his Ministry to provide the funding, and when he refused, she found creative ways to do it herself through her Ministry.
In 1992, Norton was appointed to the Canadian Human Rights Tribunal, and served as its president from 1992 until 1995. On July 18, 1996, Norton was appointed chief commissioner of the Ontario Human Rights Commission by Premier Mike Harris. From 1996 to 2004, he pushed for higher standards of protection for people with disabilities, and jump started the move to abolish mandatory retirement in Ontario. In late 2004, he argued that racial profiling was still a serious problem in Ontario. Norton has also been active in promoting gay rights. Norton's third term as Chief Commissioner ended in November 2005.
Norton died on January 31, 2010 of cancer.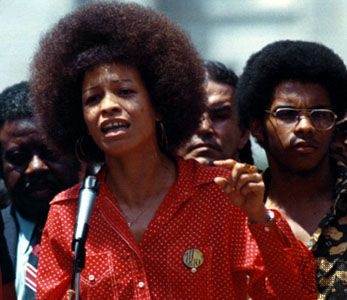 1944 – Angela Davis was born on this date in Birmingham, Alabama. The American socialist organizer and professor was associated with the Black Panther Party and the Student Nonviolent Coordinating Committee. Davis was also a notable activist during the Civil Rights Movement, and a prominent member and political candidate of the Communist Party USA. In recent years, she no longer identifies as a Communist, but rather a democratic socialist, and is currently a member of the Committees of Correspondence for Democracy and Socialism.
She first achieved nationwide notoriety when a weapon registered in her name was linked to the murder of Judge Harold Haley during an effort to free a black convict who was being tried for the attempted retaliatory murder of a white prison guard who killed three unarmed black inmates. Davis fled underground and was the subject of an intense manhunt. Davis was eventually captured, arrested, tried, and then acquitted in one of the most famous trials in recent U.S. history.
As early as 1969 Davis began publicly speaking, voicing her opposition to the Vietnam War, racism, sexism, and the prison industrial complex, and her support of gay rights and other social justice movements. In 1997, she declared herself to be a lesbian in Out magazine.
Davis is currently a graduate studies Professor of History of Consciousness at the University of California and Presidential Chair at the University of California, Santa Cruz. She works for racial and gender equality and for Gay rights and prison abolition. She is a popular public speaker, nationally and internationally, as well as a founder of the grassroots prison-industrial complex-abolition organization Critical Resistance.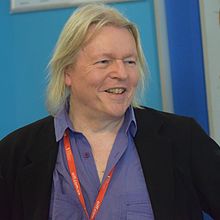 1946 – Christopher Hampton is a British playwright, screenwriter, translator and film director. He is best known for his play based on the novel Les Liaisons dangereuses and the film version Dangerous Liaisons (1988) and also more recently for writing the nominated screenplay for the film adaptation of Ian McEwan's Atonement.
Hampton was born in Faial, Azores, to British parents Dorothy Patience (née Herrington) and Bernard Patrick Hampton, a marine telecommunications engineer for Cable & Wireless. His father's job led the family to settle in Aden and Alexandria in Egypt and later Hong Kong and Zanzibar. The Suez Crisis in 1956 necessitated that the family flee under cover of darkness, leaving their possessions behind.
After a prep school at Reigate in Surrey, Hampton attended the independent boarding school Lancing College near the village of Lancing in West Sussex at the age of 13, where he won house colours for boxing and distinguished himself as a sergeant in the CCF. Fellow dramatist David Hare was a school contemporary; poet Harry Guest was a teacher.
At Lancing, Christopher had his first sexual experiences, most of them homosexual: "It was more romantic than anything else," he says. "And the strange thing was that in the holidays you were off trying to find a girlfriend."
Much of this experience had been poured into When Did You Last See My Mother?. After the huge success of the play at the Royal Court and in the West End, Hampton returned again to a homosexual subject for Total Eclipse, which dealt with the destructive relationship between Rimbaud and Verlaine, and also explored the nature of creativity and genius.
From 1964 he read German and French at New College, Oxford, as a Sacher Scholar, and graduated with a starred First Class Degree in 1968.
Hampton became involved in the theatre while at Oxford University where OUDS performed his play When Did You Last See My Mother?, about adolescent homosexuality, reflecting his own experiences at Lancing. Hampton sent the work to the play agent Peggy Ramsay, who interested William Gaskill in it. The play was performed at the Royal Court Theatre in London, and that production soon transferred to the Comedy Theatre, resulting in Hampton, in 1966, becoming the youngest writer to have a play performed in the West End in the modern era. From 1968 to 1970, he worked as the Resident Dramatist at the Royal Court Theatre, and also as the company's literary manager.
Bisexual, Hampton is married to Laura d'Holesch; they have two daughters, Alice and Mary.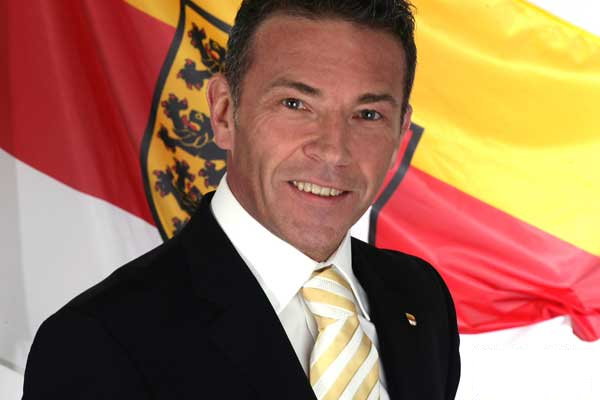 1950 – Jörg Haider (d.2008) was an Austrian politician. He was Governor of Carinthia on two occasions, the long-time leader of the Austrian Freedom Party (FPÖ) and later Chairman of the Alliance for the Future of Austria (Bündnis Zukunft Österreich, BZÖ), a breakaway party from the FPÖ.
Haider was a controversial figure within Austria and abroad. Several countries imposed mild diplomatic sanctions against his party's participation in government alongside Wolfgang Schüssel's ÖVP, starting from 2000. Haider died in a car accident shortly after leading the BZÖ in the 2008 Austrian Parliamentary elections.
Haider was frequently criticized for statements in praise of Nazi policies, or considered antisemitic. International reports on Haider often referred to his remark that the Nazi government had produced a "proper employment policy" as compared to the SPÖ government. He was forced to resign as governor of the Carinthia province in 1991 because of the incident. Haider years later apologized. On one occasion during a parliamentary debate, Haider described World War II concentration camps as "punishment camps."
Haider died of injuries from a car crash at Lambichl in Köttmannsdorf near Klagenfurt, in the state of Carinthia, in the early hours of 11 October 2008. He had been on his way to celebrate his mother's 90th birthday. Police reported that the Volkswagen Phaeton that Haider had been driving came off the road, rolled down an embankment and overturned, causing him "severe head and chest injuries".
Haider was survived by his wife and two daughters. Despite his marriage, however, his homosexuality (or bisexuality) was an open secret.
Some rumors of his homosexuality were based on stereotypes: his good looks, his fashion sense, his perennially tanned skin, his sporty cars, and his youthful all-male entourage (nicknamed Haider's Buberlpartie or "boy party"). He frequently posed nude from the waist up. He sometimes wore a tiny bikini bathing suit and gave interviews in skin-tight spandex shorts patterned in hot purple, red, and orange.
Haider himself denied being gay. Since Austrians, like citizens of many European countries, find prying into the private lives of celebrities distasteful, his denial was taken at face value by many of his followers.
Some, no doubt, preferred to be in denial about homosexuality. "Haider could be having sex in front of the cameras with a man, and Austrians would pretend not to see it," observed a spokesperson for Homosexuelle Initiative Wien (HOSI, Austria's premier gay and lesbian association).
On the night he died, Haider had visited the gay bar Zum Stadtkrämer in Klagenfurt, where someone took pictures of Haider consorting in beautiful company.
Haider apparently preferred young men, including minors. A number of newspapers suggestively reported that he frequently travelled to nearby Slovakia, where the age of consent is fifteen rather than eighteen.
After Haider's death, the 27-year-old Stefan Petzner, a cosmetics specialist and Haider's successor as leader of the BZÖ, cryptically stated that Haider was his lover. In countless tearful confessions, all captured on prime-time television, he lamented the loss of the love of his life (with whom he apparently quarreled before Haider, alone, went to Stadtkrämer).
"Er war mein Lebensmensch," Petzner said, which translates as either "he was the man of my life" or "he was my role model." He added that Haider's wife "did not object" to their relationship.
Haider was allegedly on his way from Zum Stadtkrämer, the gay bar where he had been drinking. He had also allegedly been meeting with a young man after having previously quarreled with Stefan Petzner that same evening. He was alone in the government car and no other vehicles were involved. At the time of the crash, Haider's car was travelling at 142 km/h (88 mph) or faster, more than twice the legal speed limit of 70 km/h (43 mph) for that part of the Loiblpass-road. An initial investigation uncovered no signs of foul play, and conspiracy theories about the death have been strongly rejected by the Austrian police.
Haider's widow denies that her husband was gay, and questions the official account of the accident. Haider's blood alcohol level at the time of the crash was 1.8 mg/l, more than three times the legal limit of 0.5 mg/l. This fact was noted by both Haider's spokesman and the state prosecutor. The director general of the Carinthian administration declared that in case the Governor had been intoxicated the State would have the right to recourse.
Haider's widow, Claudia, took the German newspaper Bild-Zeitung to court for publishing interviews with a man claiming to have been Jörg Haider's lover for many years. In October 2009, an Austrian court ruled it illegal for media to call Jörg Haider a homosexual because it would be "breach of personal and privacy rights." In its ruling the court threatened a fine of up to €100,000 for anybody "who claims or distributes the claim, that Jörg Haider was a homosexual and/or bisexual and/or that he has had a male lover."
Haider's sexuality will continue to be debated. The Austrian glbtq community is now focusing on many of the issues Haider's sexuality raised, including questions of outing and hypocrisy. Haider not only lied about his true relationships with his male entourage but also presented himself as a homophobic law and order politician. As a HOSI spokesman perceptively pointed out, Haider thrived in a climate where people are afraid to out gay hypocrites because doing so would reflect (negatively) on their own sexuality.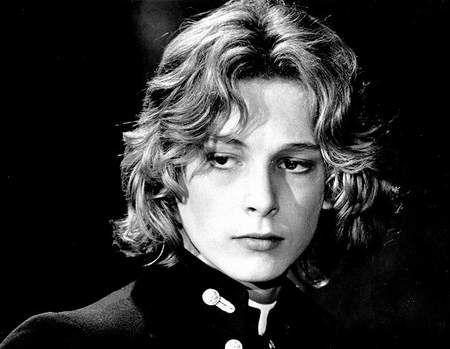 Björn Andrésen in 1971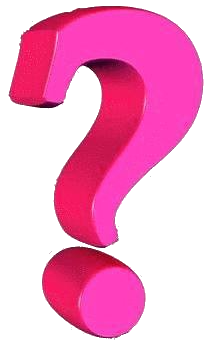 1955 – Björn Andrésen is a Swedish actor and musician. He is best known for playing the fourteen-year-old Tadzio in Luchino Visconti's 1971 film adaptation of the 1912 Thomas Mann novella Death in Venice.
Andrésen had only appeared in one film, En kärlekshistoria (1970) at the time he was cast in Death in Venice, which gained him international recognition. While the film performed relatively poorly at the box office, Andrésen was noted for his performance as Tadzio, the beautiful young Polish boy with whom the film's older protagonist Gustav von Aschenbach (played by Dirk Bogarde) becomes obsessed.
Rumors circulated in the United States at the time of the film's release as to whether or not Andrésen was homosexual (as the role demanded that he appear to exchange romantic glances with the protagonist, and on another occasion, be kissed and caressed by another teenage boy). Andrésen emphatically denied these, and later recounted his discomfort at being forced by director Luchino Visconti during filming to visit a gay bar, where he attracted the attention of a number of older men.
Eager to dispel the rumors regarding his sexuality and to shed his "pretty boy" image, Andrésen thereafter avoided homosexual roles and parts which he felt would play off of his good looks, and was angry when feminist writer Germaine Greer used a photograph of him on the cover of her book The Beautiful Boy (2003) without his permission.
After the release of Death in Venice, Andrésen spent an extended period of time in Japan, where the film became popular, and he appeared in a number of television commercials and also recorded several pop songs. Andrésen has appeared in several other films. These include Smugglarkungen (1985), Kojan (1992), Pelikaanimies (2004), and Midsommar (2019).
In addition to being an actor, Andrésen is a professional musician, and until recently performed and toured regularly with the Sven Erics dance band.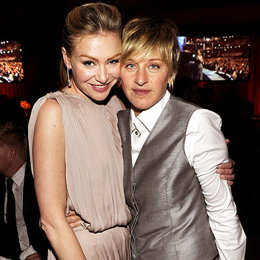 1958 – Today is Ellen DeGeneres' birthday. The eleven-time Emmy Award-winning American stand-up comedienne, television hostess and actress was born in New Orleans, Louisiana. Ellen started her career as an emcee at a local comedy club in New Orleans. She played the (leading) part of Ellen in the series 'Ellen'. When she came out in 1997 as a Lesbian both in the series as well in real life the popularity of the series diminished. Chrysler withdrew its commercials! The 'Puppy episode' in which Ellen had her coming-out received an Emmy-award.
She hosts the award winning syndicated talk show The Ellen DeGeneres Show and has hosted both the Academy Awards and the Primetime Emmys. This season she is serving as one of the judges on the TV reality competition American Idol. She starred in two television sitcoms, Ellen from 1994 to 1998 and The Ellen Show from 2001 to 2002. In 1997, during the fourth season of Ellen, she came out publicly as a Lesbian in an appearance on The Oprah Winfrey Show. Shortly afterwards, her character Ellen Morgan also came out to a therapist played by Winfrey and the series went on to explore various LGBT issues as well as the coming out process.
DeGeneres received wide exposure on November 4, 2001, when she hosted the Emmy Awards-TV show. Presented after two cancellations due to network concerns that a posh ceremony following the September 11, 2001 attacks would appear insensitive, the show required a more somber tone that would also allow viewers to temporarily forget the tragedy. DeGeneres received several standing ovations for her performance that evening which included the line:
"We're told to go on living our lives as usual, because to do otherwise is to let the terrorists win, and really, what would upset the Taliban more than a homosexual woman wearing a suit in front of a room full of Jews?"
DeGeneres was in a relationship with the actress Anne Heche and then the actress/director/photographer Alexandra Hedison before meeting her wife the actress Portia De Rossi in 2004. After the overturn of the same-sex marriage ban in California, DeGeneres announced on a May 2008 show that she and de Rossi were engaged and gave de Rossi a three-carat pink diamond ring. They were married on August 16, 2008 at their home, with nineteen guests including their respective mothers. The passage of Proposition 8 cast doubt on the legal status of their marriage but a subsequent Supreme Court judgment validated it because it occurred before 4 November 2008. They live in Beverly Hills with three dogs and four cats. Despite all the naysaying, Ellen is now probably one of the most popular personalities in television and the entertainment business, on a par with Oprah, whom she regular beats out for Emmys.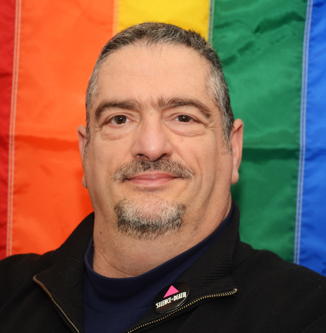 1959 – Michael Petrelis is an American AIDS activist, LGBTQ rights activist, and blogger. He was diagnosed with AIDS in 1985 in New York City, New York. As a member of the Lavender Hill Mob, a forerunner to the AIDS Coalition to Unleash Power (ACT UP), he was among the first AIDS activists to protest responses to the disease. He was a co-founding member of ACT UP in New York City, New York,and later helped organize ACT UP chapters in Portland, Oregon, Washington, D.C., and New Hampshire, as well as the ACT UP Presidential Project. Petrelis was also a founding member of Queer Nation/National Capital, the Washington D.C. chapter of the militant LGBTQ rights organization.
In 1990, he organized a nationwide boycott of products manufactured by Philip Morris Companies, Inc. (now Altria Group, Inc.), including Marlboro cigarettes and Miller beer, to protest the company's support for Jesse Helms, a Republican senator from North Carolina whose rhetoric and policy positions Petrelis said were harmful to LGBTQ communities. Petrelis was among several activists who disclosed, in 1989, that Mark Hatfield, a Republican senator from Oregon who supported anti-gay legislation, was secretly gay, the first such political outing of an elected official by American activists.
Over the next few years, Petrelis became an outspoken proponent of outing and one of its most prominent practitioners; at a 1990 press conference on the steps of the U.S. Capitol, he outed a dozen public figures, although no news outlets published the names, and he played a pivotal role in the 1991 outing of Assistant Secretary of Defense for Public Affairs Pete Williams by writer Michelangelo Signorile in The Advocate, an American LGBT-interest magazine.
When Terry M. Helvey and an accomplice murdered Helvey's shipmate, U.S. Navy Seaman Allen R. Schindler, Jr. in October 1992, because Schindler was gay, Petrelis traveled twice to Japan to press the Navy for justice on Schindler's behalf and to monitor the trial, while raising awareness of the hate crime in the U.S.
After relocating to San Francisco, California, in 1995, Petrelis successfully lobbied the city's Department of Public Health (SFDPH) to make the female condom available to gay men, and advocated reopening the gay bathhouses there. He also founded the AIDS Accountability Project, a watchdog organization that obtained IRS tax forms 990 from nonprofit AIDS service organizations, then published the financial information disclosed therein online.
He currently lives with his partner of eighteen years, Mike Merrigan, and writes a blog called The Petrelis Files. On April 5, 2014, Petrelis announced his candidacy for the San Francisco Board of Supervisors, running against incumbent Scott Wiener for the District 8 seat, representing the Castro, Noe Valley, Diamond Heights, and Glen Park neighborhoods of San Francisco.
In January 1999, Out magazine included Petrelis in the Out 100, recognizing him, for creating the AIDS Accountability Project, as one of the "people who defined 1998". In August 1999, The Advocate named Petrelis among its "Best and Brightest Activists" citing the AIDS Accountability Project and other controversial causes.


Added 2022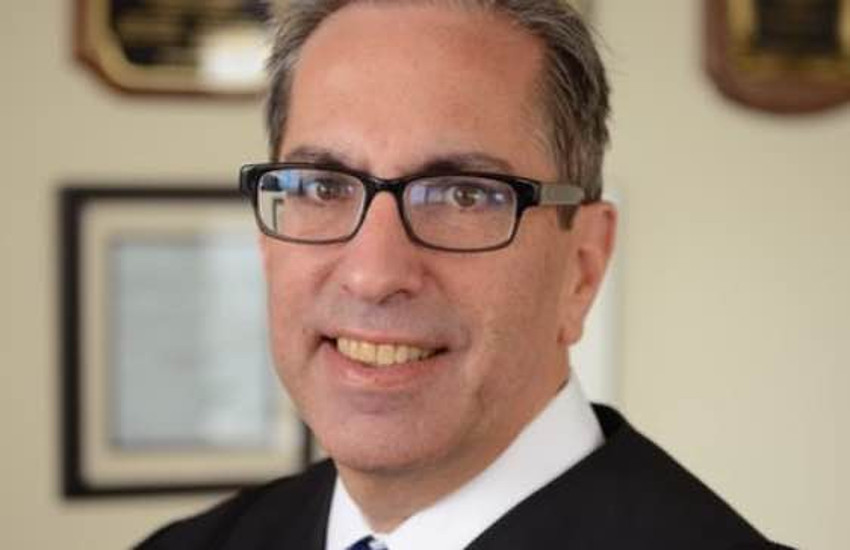 1960 – Judge Paul G. Feinman was the first out gay jurist to serve on New York State's highest court, the Court of Appeals.
Feinman spent 20 years as a state judge prior to his elevation to the Court of Appeals, first as a justice of the New York Supreme Court, and the New York Supreme Court, Appellate Division.
At the time of his confirmation by State Senate in 2017, he said, "Certainly my entire career has been about promoting equal access and equal justice for all and I hope I add to the diversity of perspectives that the court considers." Feinman was regarded as having a "thoughtful and methodical" judicial approach. Judge David Saxe, who served alongside Feinman on the Appellate Division bench, considers Feinman "a moderate with progressive instincts."
Feinman married web publisher Jay Robert Ostergaard in 2013. The couple lived on Roosevelt Island. Feinman was diagnosed with acute myeloid leukemia in 2015. He abruptly retired from the Court of Appeals in March 2021, due to health concerns. On March 31, 2021, he died from leukemia at a hospital in Manhattan at the age of 61.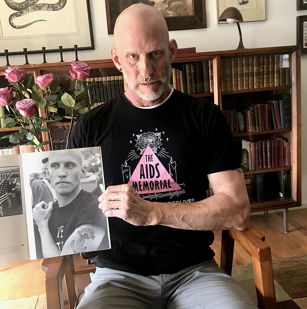 1962 – Malcom Gregory Scott, also known as Greg Scott, is an American writer, activist, and AIDS survivor.
Scott grew up in Oxford, Mississippi. Although too young to remember the Stonewall riots, Scott would later say he grew up "under the influence of its legacy." In high school, Scott associated with theatre students from the University of Mississippi, visited gay bars in nearby Memphis, Tennessee, and was sexually active with other men. He dropped out of college after being harassed for being gay, and in 1985 he joined the United States Navy.
In 1987, the United States Navy (USN) discharged him for homosexuality, after which Scott worked to overturn the Department of Defense (DoD) directive prohibiting the military service of lesbian and gay Americans.
Upon his discharge, Scott also learned he had tested positive for the Human Immunodeficiency Virus (HIV), the virus that causes Acquired Immunodefficiency Syndrome (AIDS).
He was active in the Washington, D.C., chapters of ACT UP (AIDS Coalition to Unleash Power) and Queer Nation. Scott was an advocate for legal access to medical marijuana, a critic of early HIV prevention education strategies, and a proponent for expanded academic research to support the public policy goals of queer communities. American journalist Michelangelo Signorile once called Scott "the proudest queer in America."
Scott worked as a writer for Fox Television's America's Most Wanted, and his writing has appeared in several newspapers and magazines.
Scott nearly died of Stage IV AIDS in 1995 and credited marijuana with his survival until effective anti-retroviral therapies became available.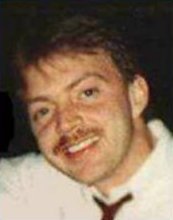 1963 – Scott Amedure (d.1995) was an American murder victim who was fatally shot after revealing on The Jenny Jones Show that he was attracted to an acquaintance. The acquaintance, Jonathan Schmitz - who had a long-standing history of mental illness - later shot Amedure and was found guilty of second degree murder. The Amedure family sued The Jenny Jones Show for wrongful death but the judgment was subsequently overturned by the Michigan Court of Appeals.
On March 6, 1995, Amedure was taped for an episode of the The Jenny Jones Show, in which he admitted to being a secret admirer of Jonathan Schmitz, who lived near him in Lake Orion, Michigan. Until the taping, Schmitz had no idea who his secret admirer was. Schmitz stated he went on the show out of curiosity and later claimed that the producers implied that his admirer was a woman.
According to the testimony at the murder trial, three days after the taping, Amedure left a "suggestive" note at Schmitz's house. After finding the note, Schmitz withdrew money from the bank, purchased a shotgun and then went to Amedure's mobile home. There, he questioned Amedure about the note. Schmitz then returned to his car, got his gun and returned to Amedure's trailer. He then shot Amedure twice in the chest, killing him. After killing Amedure, Schmitz left the residence, called 9-1-1 and confessed to the killing.
Schmitz was found guilty of second degree murder in 1996 and sentenced to 25-50 years in prison, but his conviction was overturned on appeal. Upon retrial, he was found guilty of the same charge once again and his sentence was reinstated.
He was released from a Jackson, Michigan prison on August 22 2017 – 22 years on from the killing.
The case is a poignant one as it is one of the most prominent examples of a 'gay panic' defence. In court, Schmitz confessed to committing the crime but argued that Amedure's homosexual overtures angered and humiliated him.


Added 2022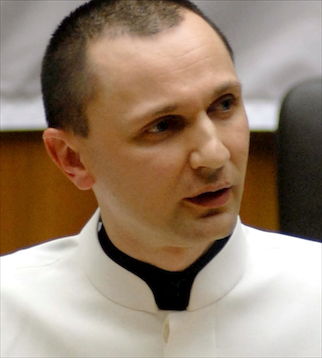 1965 – Helmut Graupner, born in Tullnerbach, Austria, is an Austrian lawyer based in Vienna and a European activist for the rights of homosexual, bisexual and transgender women and men. He produces national and international lectures and publications on human rights and sexuality, in particular child and adolescent sexuality, homosexuality, pornography and prostitution, and has been consulted several times as an expert by legislative bodies. He is a leading member of several European organizations in this field and in 1991 became the President of the Lambda Legal Committee Association.
Graupner was the eldest child of restaurateur Edith and merchant Helmut Gustav Leopold in Tullnerbach (Lower Austria). After graduating with distinction, he began studying law at the University of Vienna. This was the beginning of his commitment to equal rights for homosexuals, bisexuals, transgender people and young people, as well as writing for numerous monthly magazines.
In 1989, Graupner was promoted to Magister and in the same year, in cooperation with Kurt Krickler, published the discussion bases and documents on homosexuality in Austrian criminal law for HOSI Vienna. In the summer he attended the annual conference of the International Lesbian and Gay Youth Organization (IGLYO) with other members of the HOSI youth group and was elected to the board, where he served until 1990.
On October 20, 1995, Graupner was one of 13 experts heard by the judiciary committee of the Austrian National Council on the repeal of the special penal provisions for homosexuals.
In 2017 Graupner argued a case for the rights of five same-sex families that resulted in Austria's highest court ruling that banning same-sex couples from marriage was discriminatory. The first same-sex marriage in Austria was for Graupner's clients in December 2018, with same-sex marriage becoming available to the general public at the start of 2019.

1971 – Look Magazine includes a gay couple from Minnesota, Jack Baker and Mike McConnell, as part of that week's cover article on "The American Family." Baker and McConnell are also noteworthy as they are the first same-sex couple in the U.S. to be granted a marriage license.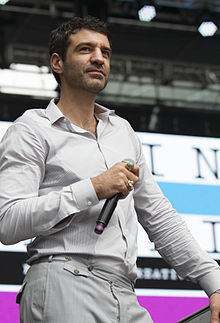 1973 – Jörn Weisbrodt is a German arts administrator and erstwhile Artistic Director of the Luminato Festival, Toronto's annual Festival of Arts and Creativity.
Weisbrodt was born in Hamburg and studied opera direction at the Hanns Eisler Music Conservatory in Berlin, graduating in 2000. While still a student, he worked closely with directors Ruth Berghaus, Heiner Müller, Peter Stein, Peter Konwitschny and Robert Wilson. He became Wilson's personal assistant and also interned at The Watermill Center, Wilson's Performance Laboratory in Long Island, New York. It was here that Weisbrodt decided he would rather be an arts facilitator — "I realized that I wasn't an artist, I was an enabler of artists".
Weisbrodt first collaborated with Luminato to host the North American premiere of Rufus Wainwright's opera Prima Donna (2010) and the revival of Robert Wilson's production of Philip Glass' opera Einstein on the Beach (2012). He was the Festival's Artistic Director from January 2012 to July 2016.
Weisbrodt married his partner, singer-songwriter and composer Rufus Wainwright, in Montauk, Long Island, in August 2012. They have a daughter, in a "parenting partnership" with friend Lorca Cohen, daughter of Leonard Cohen.

1996 – Rent opens off Broadway in the New York Theater Workshop for a six-week run. The creator, Jonathan Larson, died of AIDS just before the premiere. Rent is a rock musical with music, lyrics, and book by Jonathan Larson,loosely based on Giacomo Puccini's opera La Bohème. It tells the story of a group of impoverished young artists struggling to survive and create a life in New York City's East Village in the thriving days of Bohemian Alphabet City, under the shadow of HIV/AIDS.

2009 – Nearly 2,200 government employees involved in foreign policy issues signed a letter delivered to U.S Secretary of State Hillary Rodham Clinton calling on the government to give Equal Benefits To Same-sex Partners. The Bush administration had eased some rules, opening up some training to same-sex partners, but had resisted efforts to treat homosexual partners the same as married couples. But Clinton, during her confirmation hearings, indicated a greater willingness to explore the issue.
"I think that we should take a hard look at the existing policy," Clinton said in response to a question from Sen. Russell Feingold. "My understanding is other nations have moved to extend that partnership benefit." The issue achieved prominence in 2007 when a respected ambassador, Michael Guest, resigned after 26 years in the Foreign Service to protest the rules and regulations that he argued gave same-sex partners fewer benefits than family pets. Guest said he was forced to choose "between obligations to my partner, who is my family, and service to my country," which he called "a shame for this institution and our country."

2011 – Uganda: David Kato Kisule, founding member of Sexual Minorities Uganda, is murdered. He was the founder and leader of the LGBT rights movement in Uganda where homosexuality is illegal and punishable by death. He was a Ugandan teacher, considered a father of Uganda's gay rights movement, and described as "Uganda's first openly gay man". He served as advocacy officer for Sexual Minorities Uganda (SMUG). Kato was murdered in 2011 allegedly by a male sex worker, shortly after winning a lawsuit against a magazine which had published his name and photograph identifying him as gay and calling for him to be executed.

JANUARY 27 →
[{(o)}]|[{(o)}]|[{(o)}]|[{(o)}]| [{(o)}]|[{(o)}]