April 16
[{(o)}]|[{(o)}]|[{(o)}]|[{(o)}]| [{(o)}]|[{(o)}]
1061 The first recorded same-sex wedding occurred when Pedro Díaz and Muño Vandilaz were married by a priest at a small chapel in Rairiz de Veiga, Galicia, Spain. The records and historic documents about the church wedding were found at the Monastery of San Salvador de Celanova. It is not known whether the priest was aware of the gender of both.

1846 – New Jersey's new criminal code makes the "crime against nature" law gender-neutral. It also excludes anyone convicted of sodomy from being a witness in a trial.

1850 - California outlaws sodomy, with a penalty of 5 years-to-life, although the law may be invalid. Its preamble states its authority as the "state" of California, which doesn't become a state until September.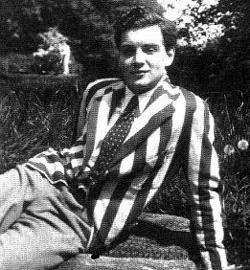 1911 – Born: Guy Burgess (d.1963), a British-born intelligence officer and double agent who worked for the Soviet Union and was part of the Cambridge Five spy ring who betrayed allied secrets to the Soviets before and during the Cold War. Burgess and Anthony Blunt contributed to the Soviet cause with the transmission of secret Foreign Office and MI5 documents that described Allied military strategy.
Guy Francis De Moncy Burgess was the son of a naval officer and although he attended Royal Naval College, Dartmouth, he failed to follow in his father's footsteps.
Like most of the Cambridge five, he came from a privileged background, attending Eton College, and eventually attending Cambridge University, where he was recruited into the Cambridge Apostles, a secret, elite, debating society, whose members at the time included Anthony Blunt and Kim Philby.
Notorious for his bad behaviour and overt alcoholism, Burgess initially worked for The Times and, briefly, the BBC, as the producer of The Week in Westminster, covering Parliamentary activity - wherein he was able to further his acquaintance with important politicians. He spent some time in Spain during the Spanish Civil War. Burgess and the other members of the 'Five' were divided with regard to the impact of the Molotov-Ribbentrop Pact, which compromised their hard left ideals as Soviet Russia and the Nazis agreed on the division of most of Eastern Europe.
He was most useful to the Soviets in his position as secretary to the British Deputy Foreign Minister, Hector McNeil. As McNeil's secretary, Burgess was able to transmit top secret Foreign Office documents to the KGB on a regular basis, secreting them out at night to be photographed by his controller and returning them to McNeil's desk in the morning.
Assigned to the British embassy in the USA, Burgess continued his life as an unpredictable heavy drinker and indiscreet homosexual. He lived with Kim Philby in a basement flat, perhaps so that Philby could keep an eye on him. Nonetheless, Burgess was irrepressible, once insulting the wife of a high-ranking CIA official at one of Philby's dinner parties. The FBI allegedly described him in a report as 'a loud, foul-mouthed queer with a penchant for seducing hitchhikers'.
After he was unmasked as a double agent, Burgess moved to Moscow on a moonlit flight with Donald Maclean, arranged by controller Yuri Modin. However, unlike Donald Maclean who became a respected Soviet citizen in exile and lived until the 1980s, Burgess seems not to have taken to life in the USSR so well. Homosexuality was much more frowned upon in the Soviet Union, and this may have been a problem, even though he had a state-sanctioned lover. Also, unlike Maclean, he never bothered to learn Russian, and even continued to order his clothes from his Saville Row tailor.
Becoming ever more dependent on drink, he appears to have been killed by his alcoholism, aged 52.
The
Julian Mitchell
-penned play and film
Another Country
and the
Alan Bennett
play
An Englishman Abroad
were both either inspired by or directly based on Burgess's life.

1914 – Columbus, Ohio, Mayor George Karb orders police to stop making arrests for gambling and vice. It is three years before his action becomes public, but the number of sodomy arrests in the city drops to zero.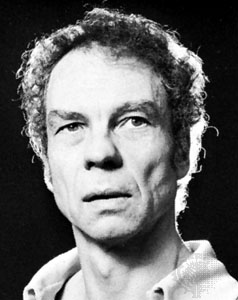 1919 – Merce Cunningham (d.2009) was an American dancer and choreographer who was at the forefront of the American avant-garde for more than 50 years.
He is also notable for his frequent collaborations with artists of other disciplines, including musicians John Cage and David Tudor, artists Robert Rauschenberg and Bruce Nauman, designer Romeo Gigli, and architect Benedetta Tagliabue. Works that he produced with these artists had a profound impact on avant-garde art beyond the world of dance.
Merce Cunningham was born in Centralia, Washington in 1919, the second of three sons. Cunningham initially received his first formal dance and theater training at the Cornish School (now Cornish College of the Arts) in Seattle, which he attended from 1937-9 at age 20. During this time, Martha Graham saw Cunningham dance and invited him to join her company.
In the fall of 1939, Cunningham moved to New York and began a six-year stint as a soloist in the company of Martha Graham. He presented his first solo concert in New York in April 1944 with composer John Cage, who became his life partner and frequent collaborator until Cage's death in 1992.
Along with painters Robert Rauschenberg and Jasper Johns, Cunningham and Cage became part of a circle of young gay artists whose ideas not only challenged the macho self-expressive Abstract Expressionists, who were to dominate the 1950s New York art scene, but also provided a model or alternative creative process that became the hallmark of post-modern art.
In the summer of 1953, as a teacher in residence at Black Mountain College, Cunningham formed the Merce Cunningham Dance Company as a forum to explore his new ideas on dance and the performing arts.
Over the course of his career, Cunningham choreographed more than 200 dances and over 800 "Events," which are site-specific choreographic works. In 1963 he joined with Cage to create the Walker Art Center's first performance, instigating what would be a 25-year collaborative relationship with the Walker. In his performances, he often used the I Ching in order to determine the sequence of his dances and, often, dancers were not told until the night of the performance. In addition to his role as choreographer, Cunningham performed as a dancer in his company into the early 1990s.
Cunningham's relationship with Cage endured for 54 years, until Cage's death in 1992. The personal and professional collaboration between the two men made them role models for several generations of gay men and lesbians.
He continued to lead his dance company until his death, and presented a new work, Nearly Ninety, in April 2009, at the Brooklyn Academy of Music, New York, to mark his 90th birthday.

1920 – Maryland defines "lewdness" as "any unnatural sexual practice."


Added 2022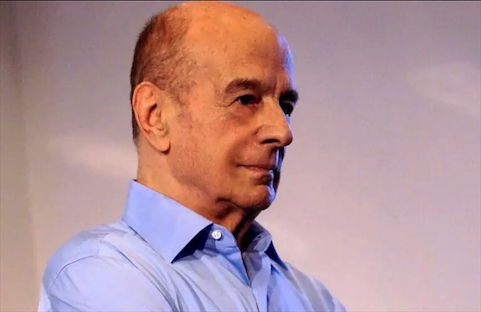 1931 – Leo Bersani (d.2022) was an American academic, known for his contributions to French literary criticism and queer theory. He was best known for his 1987 essay "Is the Rectum a Grave?" and his 1995 book Homos. He played a central role in debates about gay and queer identity at the height of the AIDS crisis.
Bersani was born in the Bronx. He studied at Harvard University, graduating in 1952 with a bachelor's in Romance languages, and with a Ph.D. in comparative literature in 1958. He taught at Wellesley College and Rutgers University before joining University of California, Berkeley in 1972, where he'd remain for the rest of his career, assuming emeritus status in 1996.
Male homosexuality was not the mirror image of heterosexuality, he argued, but something radically different, lacking many of the patriarchal inequalities that he said defined straight life.
"Far from apologizing for their promiscuity as a failure to maintain a loving relationship," he wrote, "gay men should ceaselessly lament the practical necessity, now, of such relations, should resist being drawn into mimicking the unrelenting warfare between men and women."
He met his partner, Sam Geraci in 1992. They married in 2014.
He was elected a Fellow of the American Academy of Arts and Sciences in 1992.
He died at a care facility in Peoria, Arizona, on February 20, 2022, at the age of 90.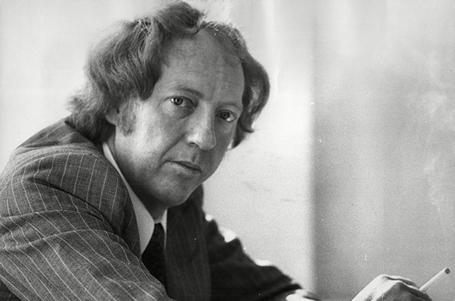 1934 – Robert Stigwood (d.2016) was an Australian-born British-resident music entrepreneur, film producer and impresario, best known for managing Cream and the Bee Gees, theatrical productions like Hair and Jesus Christ Superstar, and film productions including the extremely successful Grease and Saturday Night Fever.
Stigwood was born in 1934 in Port Pirie, South Australia, the son of an electrical engineer. He was educated at Sacred Heart College in Adelaide.
Stigwood found a job in an institution for "backward teenage boys" in East Anglia after his arrival in England. He worked briefly for Hector Ross at the New Theatre Royal in Portsmouth, Hampshire, before Ross left and the theatre closed. Around this time he met the young Paul Jones who would later front Manfred Mann. He then met businessman Stephen Komlosy with whom he founded Robert Stigwood Associates Ltd, a small theatrical agency.
The brief partnership between Robert Stigwood Associates and Joe Meek is claimed to have changed the British recording industry to a great extent. A poor business decision had meant that "Angela Jones" by Michael Cox, released on his own Triumph label, could not be manufactured in sufficient quantities to meet demand after Cox performed the song on a popular TV music show. While the record did make an appearance in the Top Ten, it proved that Meek needed the support of a major record company.
Meek's first single with John Leyton, a cover of Ray Peterson's U.S. hit "Tell Laura I Love Her", was recorded in late 1960. Originally intended for release on Meek's Triumph label, that label had by now folded and the recording was instead leased to the Top Rank label, owned by the Rank Organisation. Another British version by Ricky Valance though, was more successful.
Stigwood was understood to be gay. Despite the severe legal situation in Britain until the Sexual Offences Act 1967 decriminalised homosexual acts in private, it would not have been a disadvantage for Stigwood's career, as other important figures in the music industry were also gay. Some Australian music writers have suggested that the main reason why so few Australian acts were able to break into the UK music scene in the 1960s was that they were locked out by the so-called "Pink Mafia" that supposedly dominated British show business.
The next development in Stigwood's career as a manager came several weeks after his connection with NEMS began. Teenage vocal group the Bee Gees had just returned to the UK, after many years in Australia, with hopes of a career in the UK.
Within months their first international single, "New York Mining Disaster 1941", had become a major British and American hit reaching the top 20 in both markets, while "Massachusetts" reached number 1 in the UK and number 11 in the US, continuing a string of Bee Gees hits through the late 1960s.
Also during 1967, Stigwood purchased a controlling interest in Associated London Scripts, a writers' agency co-founded by Spike Milligan and Eric Sykes around 1954, in which many of Britain's best comedy and television scriptwriters had been involved. Beryl Vertue from ALS was appointed as deputy chairman; Vertue was responsible for selling the formats to American producers of the TV series All in the Family and Sanford and Son, which were adapted from the popular British TV shows Till Death Us Do Part and Steptoe and Son.
Later Stigwood produced stage versions of his other successful film musicals, Saturday Night Fever and Grease; while Grease had existed as a musical before Stigwood's involvement in the film, Stigwood's adaptations added the musical numbers that were original to that film. Stage rights to those numbers are still available for licensing through the Stigwood estate. Stigwood moved into film and TV production in the early 1970s.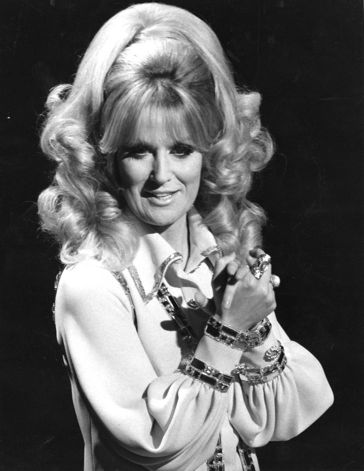 1939 – Born: Dusty Springfield, the most popular British female rock star of the 1960s (d.1999). She was long an icon of gay and lesbian culture.
Born Mary Isobel Catherine Bernadette O'Brien in London, she was educated in Roman Catholic convent schools. As an adolescent, Springfield was a bespectacled "ugly duckling." She joined her brother Tom in a folk combo, the Springfields. They became the most popular group in England prior to the advent of the Beatles. In 1962, with "Silver Threads and Golden Needles," the Springfields became the first British group to have a Top 20 hit in the United States.
In 1963, inspired by the music of American girl groups, Dusty left the Springfields and embarked on a solo career. She changed from the "wholesome" Springfields style to a more trendy "Queen of the Mods" image, with fashionable clothing, excessive bouffant hairstyles, and heavy black mascara. In 1964, her first solo recording, "I Only Want to Be with You," made her the first "British Invasion" artist to enter the American charts in the wake of the Beatles. Springfield gained a wider audience by mixing American soul and British standards on her second album, Ev'rything's Coming Up Dusty (1965). Her biggest hit, the melodramatic "You Don't Have to Say You Love Me" (1966), was a major success on both sides of the Atlantic.
But by this time she was shifting from Queen of the Mods to female drag queen—she claimed she learned her make-up techniques from female impersonators. While her campy image and emotionally overwrought recordings of Italian ballads (refitted with English lyrics) made her a cult figure among gay fans, Springfield seemed adrift stylistically until she issued her 1968 album Dusty in Memphis. Although it featured the hit single "Son of a Preacher Man" and has long been considered her masterpiece, this was, at the time of its release, a commercial failure.
At various times during her life and career, Springfield either identified herself or was identified by others as being Bisexual or a Lesbian. Springfield first broached this idea into the media mainstream in 1970 when she told a reporter for The Evening Standard that
"A lot of people say I'm bent, and I've heard it so many times that I've almost learned to accept it....I know I'm perfectly as capable of being swayed by a girl as by a boy."
By 1970 standards, Springfield had made a very bold statement.
Springfield was intensely private about her personal life, and only occasionally made subtle references; during a 1978 concert at Drury Lane in London, attended by Princess Margaret, Springfield noted a number of Gay men in the front rows and made a comment that she was "glad to see that the royalty wasn't confined to the box". At another concert, Springfield told her audience, "Give a butch roar or a girlish shriek, I don't mind who does what, sort it out for yourselves!"
Several biographies about Springfield also have conflicting information. Lucy O'Brien's biography, Dusty, mentions the rumors in passing, whereas Penny Valentine's 2000 book Dancing with Demons identifies Springfield as a Lesbian. Springfield's close friend and manager for over a decade, Vicki Wickham stated that Springfield was terrified of divulging the fact she was Lesbian. Singer-songwriter Carole Pope of the Canadian band Rough Trade disclosed in her 2001 book Anti-Diva that she and Springfield had a relationship and lived together in Toronto when Springfield worked with her. (Pope wrote the song "Soft Core" which appeared on "White Heart").
In 1986, at the insistence of the Pet Shop Boys, she resumed recording, teaming with them on their world-wide hit "What Have I Done to Deserve This?" With her comeback she returned to England, where she was venerated as a pop heroine, and made a moderately successful album, Reputation (1990), produced by the Pet Shop Boys.
In 1995, while recording what would be her final album, A Very Fine Love, she was stricken with breast cancer. Shortly before her death on March 2, 1999, Dusty Springfield was inducted, however belatedly, into the Rock and Roll Hall of Fame and awarded the Order of the British Empire by Queen Elizabeth II. At her funeral, Pet Shop Boy Neil Tennant summed up her life and career aptly: "She was fab and, because of her music, she always will be."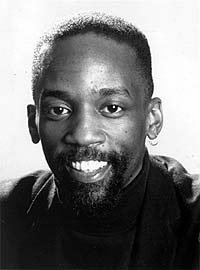 1957 – Born: Essex Hemphill (d.1995), who, despite a relatively short literary career, was a well-known openly gay contemporary African-American poet. Through his writing and editing, he helped break the silence surrounding Black gay experiences and enabled other Black gay men to find their voices.
Born in Chicago, Illinois, he was raised in Southeast Washington, D. C., where he began to write poetry at the age of fourteen. "I started writing about and addressing my homosexuality because it wasn't there in the black text," he remembered. "And I needed something to be there to validate that my experience was real for me."
With another student from the University of Maryland, he founded the Nethula Journal of Contemporary Literature in 1978, and ran the magazine for several years before leaving to devote more time to writing and presenting his work. Hemphill believed that poetry should be heard; and he regularly performed his work, often in collaboration with other Washington, D. C. Black lesbian and gay artists.
In 1983, he teamed up with Wayson Jones and Larry Duckette to create Cinque, a performance poetry group that combined cutting-edge political verse, vivid imagery about Black gay life, and tightly woven harmonies. Cinque first performed at the Enik Alley Coffeehouse in Northeast Washington, and quickly developed a loyal local following. Its poetic style gained national attention after the group's work was featured in Marlon Riggs' widely acclaimed films Tongues Untied (1991) and Black Is . . . Black Ain't (1994). Hemphill's poetry was also included in Isaac Julien's award-winning film Looking for Langston (1989).
He became more widely known when he contributed to Joseph Beam's groundbreaking In the Life: A Black Gay Anthology (1986). As Hemphill writes in "When My Brother Fell," after his close friend Beam died from AIDS in 1988, Hemphill "picked up his weapons." At the time of his death, Beam had been working on a follow-up collection to In the Life entitled Brother to Brother: New Writings by Black Gay Men. Hemphill moved to Philadelphia, where he lived with the Beam family, to complete the anthology. Published in 1991, Brother to Brother won a Lambda Literary Award and garnered widespread critical acclaim.
The following year, Hemphill's Ceremonies: Prose and Poetry was published. The poems and essays in Ceremonies provide powerful insights into the constructions of race, gender, and sexuality in the United States. Among the topics addressed are the sexual objectification of Black men in white gay culture, relationships among Black gay men and with non-gay Black men, HIV/AIDS in the Black community, and meanings of family.
After fighting against AIDS for several years, Hemphill died from AIDS-related complications on November 4, 1995 in Philadelphia, Pennsylvania. He was thirty-eight.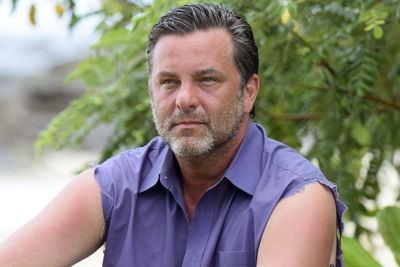 1966 – Jeff Varner is an American real estate agent and television personality, a former news anchor and reporter, a former entertainment reporter, and a veteran contestant on three seasons of the CBS reality television series, Survivor: The Australian Outback, Survivor: Cambodia and Survivor: Game Changers.
Jeff Varner was raised on a tobacco farm in Greensboro, North Carolina. An extensive genealogical search discovered that Varner and Edward R. Murrow are related by marriage on Murrow's mother's side of the tree. He played right defense for a team in the local youth hockey league, and earned his black belt in Tae Kwon Do at the age of 15. He attended Southern Guilford High School, where he was active in student government and theatre arts and editor of the school's yearbook; he later went on to earn a journalism degree from the University of North Carolina at Chapel Hill.
Varner was, until September 2014, main anchor at WNCT-TV, the CBS affiliate in Greenville, North Carolina. Prior, he worked as a general assignment reporter for WPIX-11, the CW's flagship station in New York City. He has worked as an entertainment reporter for KCBS in Los Angeles then E! News Live, and then as a field correspondent and host for the TV Guide Channel. He was a weekend anchor and reporter at FOX 8 WGHP in High Point, North Carolina. Varner has been a fill-in host for Live with Regis and Kelly and also worked for many years as morning anchor at WWMT Channel 3 in Kalamazoo, MI before being promoted to main anchor. He held that chair until he left the station in April 2011.
Varner began his career in communications as a public relations assistant and corporate communications manager for Citicorp in New York City. He was part of the first team in the corporate world to utilize the internet to communicate project information in Citicorp's "Product Design and Development Division."
Varner used his communications background to transition into web development, working in developing online properties for Citibank, MCI, Harlequin Romance, and Martha Stewart Living Online.
Varner is openly gay and in a relationship with a boyfriend.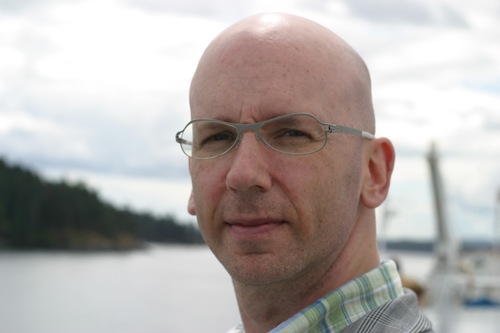 1968 – Bert Archer is a Canadian author, journalist, travel writer, essayist and critic. Archer was born in Montreal and lived in Calgary and Vancouver before attending St. Michael's University School in Victoria, British Columbia, the University of St. Michael's College at the University of Toronto, and Trinity College, Dublin. He was editor of his college's arts journal, The Grammateion in his second undergraduate year, and was editor-in-chief of The Mike, the college newspaper, a year later. The year after that, he was president of the Ontario region of the Canadian University Press, North America's oldest national student organization.
While still in school he worked as an assistant editor at Harper & Collins Canada. In 1994, he was hired as an editorial assistant by Quill & Quire, Canada's national book trade magazine. He was subsequently hired as a columnist for the Toronto Star, Canada's largest circulation newspaper, to review books published by small Canadian publishers.
Since then, Archer has been an editor at NOW and Eye Weekly, Toronto's two weekly alternative arts magazines, as well as the Toronto Star and The Globe and Mail, Canada's national newspaper. As of 2008, he is a columnist for Toronto Life magazine and writes for the Globe and Mail. He is a writer, literary critic, former book columnist with Xtra!
Bert is openly gay and is a firm believer that sex should be fun and only occasionally sacred. He wrote a book to bolster this and other radical sexual notions, The End of Gay (and the death of heterosexuality).The book argues that there is no such thing as inherent sexual identity, and that sexual behaviour is a product of many factors, personal will not least among them. The book became a staple on reading lists for college and university courses dealing with identity politics, sexuality and gender.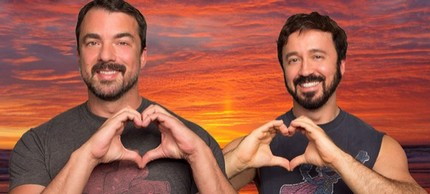 Fernós (R) and Felion
1972
–
Fausto Fernós
is an openly gay Puerto Rican podcaster, performance artist, and drag performer. He originated and co-hosts the
Feast of Fun
, an award-winning daily comedy talk show, with his partner
Marc Felion
. They were the first openly gay couple to win a People's Choice Podcast Award, which they have won five times (2006, 2007, 2008, 2009, 2011), and been nominated for the top prize of "People's Choice" six times in a row. Fernós currently resides in Chicago, Illinois.
Fausto Fernós was born in Santurce, Puerto Rico. Fernós left San Juan and enrolled at the University of Texas at Austin at the age of 16 in 1989.
Fernós started the Feast of Fools in Chicago in the spring of 1998 with the Chicago Radical Faeries as a fundraiser for the struggling Randolph Street Gallery.
In 2004, Fausto Fernós turned to audio and video blogging as a way to promote his unusual live musical variety shows. On February 8, 2005 the first Feast of Fools podcast was posted on his LiveJournal blog, FaustoFun. Within several weeks of posting shows, the audience for the online show grew beyond the size of the local Chicago audience. In 2009, the name of the show was changed from Feast of Fools to Feast of Fun to better reflect changes in the program's design and functionality. Along with his partner Marc Felion, Fernós currently hosts the Feast of Fun podcast, one of the top rated talk show for a LGBTQI audiences on iTunes.

1973 – Indiana amends its sodomy law to lower to 18 the age at which a person can be convicted of sodomy for assisting another person to masturbate.

1975 – Sean Maher is an American actor, best known for his role as Simon Tam in the science fiction television series Firefly and follow-up movie Serenity.
Maher starred as the title character, a rookie police officer, on the short-lived TV series Ryan Caulfield: Year One. In 2000 he was one of the main characters on the Fox show The $treet, and he has also appeared on the television series Party of Five (as Adam Matthews) and on CSI: Miami.
He reprised his role from Firefly in the film Serenity (2005). He appeared in the 2005 Lifetime movie The Dive From Clausen's Pier as Michelle Trachtenberg's new love interest. He also appeared as Brian Piccolo in the 2001 remake of Brian's Song.
In 2006, he appeared in the television movie Wedding Wars. After taking a brief break from acting, Maher came back to TV in 2009 as a guest star in Lifetime Television's pilot episode of Drop Dead Diva, followed by 2010 guest appearances in the second season of The Mentalist (CBS), the first season of Human Target (FOX) and the second season of Warehouse 13 (on Syfy).
In 2011 Maher landed a role in the television series The Playboy Club. He played Sean, a closeted gay man who is in a sham marriage with a closeted lesbian Playboy Bunny. He appeared in eight episodes, in 2011 and 2012, in another series, Make It or Break It, as the character Marcus. He played the villainous Don John in Joss Whedon's 2012 adaptation of Much Ado About Nothing.
In 2014, Maher starred as Dick Grayson/Nightwing in "Son of Batman", a direct-to-video animated film. It is part of the DC Universe Animated Original Movies.
Maher and his partner Paul have two adopted children: Sophia Rose (born 2007) and Liam Xavier (born 2010). Following the birth of their daughter, Maher took two years off from acting to be a stay-at-home dad. He publicly came out as gay in 2011, using his role as a closeted gay man on The Playboy Club as a platform.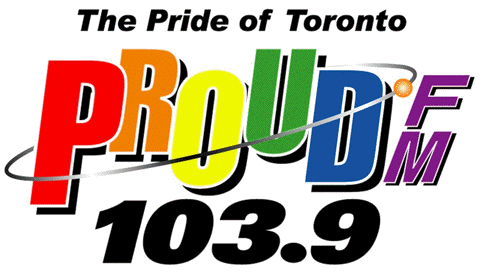 2007 – 103.9 Proud FM, Canada's first LGBT radio station and the first in the world operated by a commercial broadcaster rather than a community non-profit group, is launched in Toronto.

2009 – Washington Governor Chris Gregoire signed 3rd stage of the "everything but marriage" domestic partnership bill, becoming effective 1st June 2009.

APRIL 17 →
[{(o)}]|[{(o)}]|[{(o)}]|[{(o)}]| [{(o)}]|[{(o)}]