February 3
[{(o)}]|[{(o)}]|[{(o)}]|[{(o)}]| [{(o)}]|[{(o)}]
1859 – Kansas reduces the penalty for sodomy from 10 years-life to a maximum of 10 years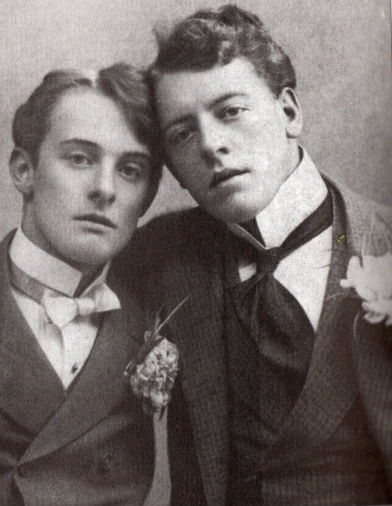 Francis Douglas (R) with his brother Alfred
1867 – Francis Douglas, Viscount Drumlanrig (d.1894) was a Scottish nobleman and politician, the eldest son of the 9th Marquess of Queensberry.
He was educated at Harrow School and later served as a private secretary to the Liberal politician and Prime Minister Archibald Primrose, Lord Rosebery. Thanks to Rosebery's patronage, on 22 June 1893 he was raised to the Peerage of the United Kingdom as Baron Kelhead, of Kelhead in the County of Dumfries. This provided him with a seat in the House of Lords.
Drumlanrig's father served in Parliament from 1872 to 1880 as a representative peer, but in 1880 he refused, as an atheist, to take the religious oath of allegiance to the Queen. He was not allowed to take his seat and was never again chosen as representative peer by the Scottish nobles. His son's accession to Parliament as the 1st Baron Kelhead precipitated a bitter dispute between them and also between Queensberry and Lord Rosebery, who became Prime Minister in 1894.
In October 1894, eighteen months after his ennoblement, Drumlanrig died in what may have been a hunting accident or suicide. He was unmarried and his younger brother Lord Percy Douglas became heir to his father's titles.
It was speculated at the time, and evidence suggests that Drumlanrig may have had a homosexual relationship with Rosebery, and further, that Queensberry had threatened to expose the Prime Minister's supposed proclivities if his government did not vigorously prosecute Oscar Wilde in the affair stemming from Wilde's relationship with Francis Douglas's younger brother Lord Alfred Douglas. Rosebery was, by most accounts, happily married until the death of his wife in 1890, though gossip that Rosebery was homosexual or bisexual was indeed widespread. Queensberry believed that, as he phrased it to Lord Alfred in a letter, 'Snob Queers like Rosebery' had corrupted his sons, and held the Prime Minister indirectly responsible for Drumlanrig's death.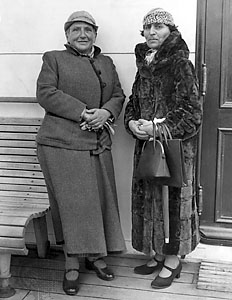 Gertrude Stein and Alice B. Toklas
1874 – Gertrude Stein was an American writer, poet and art collector who spent most of her life in France. (d.1946); Like the cubist paintings she knew so well, Gertrude Stein was multi-faceted, complicated and occasionally impenetrable. So much as been written about her it is difficult to know exactly what to make of this extraordinary woman, whose long and happy life with Alice B. Toklas she once summed up by writing,
"I love my love with a p because she is peculiar."
In her youth in Baltimore, Stein met Claribel Cone and Etta Cone, who held Saturday evening salons which she would later emulate in Paris. The Cones shared an appreciation for art and conversation about it, and modeled a domestic division of labor that Stein would replicate in her relationship with Alice B. Toklas.
In 1903, Stein moved to Paris, where she spent the rest of her life. From 1903 to 1914 she lived there with her brother Leo Stein, an art critic. It was during this period that she became well-known. Much of Gertrude Stein's fame derives from a private modern art gallery she assembled, from 1904 to 1913, with her brother. While living in Paris, Gertrude began writing for publication. Her earliest writings were mainly retellings of her college experiences. Her first critically acclaimed publication was Three Lives.
Stein met her life partner Alice B. Toklas on September 8, 1907, on Toklas' first day in Paris, at Sarah and Michael Stein's apartment. Soon they were traveling Europe together, and eventually living together. During the 1920s, the salon at 27 Rue de Fleurus, with walls covered by avant-garde paintings, attracted many of the great writers of the time, including Ernest Hemingway, Ezra Pound, Thornton Wilder, and Sherwood Anderson. While she has been credited with inventing the term "Lost Generation" for some of these expatriate American writers, at least three versions of the story that led to the phrase are on record, two by Ernest Hemingway and one by Gertrude Stein.
Was she a genius, a fraud, a bitch, a saint, over-rated, under-rated or a little of each? What she was more than anything else was honest, scrupulously so, perhaps the most honest writer of her time. Her early fiction, Q.E.D. and Three Lives, offers us the first realistic portrait of Lesbianism in the English language that is not veiled in misty metaphor or drowned in sickly sentiment. The very act of creating these books required an heroic courage that is inconceivable today. What she risked in breaking new ground, in writing about a subject scarcely known, no less understood, was the creation of works destined to cause shock and be called "ugly." As she later wrote in her inimitable style, "...When you make a thing, it is so complicated making it that it is bound to be ugly, but those that do it after you they don't have to worry about making it and they can make it pretty, and so everyone can like it when the others make it."
Other books include Tender Buttons and The Autobiography of Alice B. Toklas. Her essay "Miss Furr and Miss Skeene" is one of the first homosexual revelation stories to be published. The work evinces Stein's growing involvement with a homosexual community, though it is based on lesbian partners Maud Hunt Squire and Ethel Mars. The work contains the word "gay" over one hundred times, perhaps the first published use of the word "gay" in reference to same-sex relationships and those who have them, and, thus, uninformed readers missed the lesbian content.
Gertrude Stein was a first. We keep her memory with a g. Because she was so gay.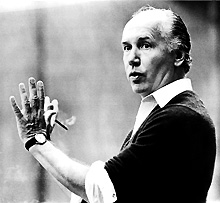 1926 – Glen Tetley (d.2007) was an American ballet and modern dancer as well as a choreographer who mixed ballet and modern dance to create a new way of looking at dance, and is best known for his piece Pierrot Lunaire.
Tetley was born in Cleveland, Ohio. While in medical school, Tetley found a passion for dance. After graduating from Franklin and Marshall College in 1946, Tetley moved to New York City to study dance. Having served in the armed forces like most young men of his generation, thanks to the G.I. Bill, Tetley's dance training was government-funded.
One of the original members of the Joffrey Ballet in 1956, he also performed with Graham's company in 1958 while dancing with Ballet Theater (until 1961), with the New York City Opera and other modern dance groups. In 1961, he was a dancer in Jerome Robbins's Ballets: U.S.A., and from 1962 to 1969, he directed the Glen Tetley Dance Company, which he disbanded because of financial problems.
Because of this mix in dance education, Tetley's choreography is a distinct blend between ballet and modern dance. Tetley wanted to achieve a mix of 'modern dance's visceral earthiness with the ethereal lyricism of classical ballet'. His ability to achieve this seamlessly is what made Tetley stand out among other choreographers.
Tetley choreographed over 50 ballets for some of the world's most famous dance companies. Tetley made his choreographic premier in 1962 with Pierrot Lunaire which he choreographed for his newly formed chamber company. Tetley based this piece on music of the same name by composer Arnold Schoenberg. It is here where audiences first saw his iconic mix of classical and modern dance. Other works choreographed by Tetley include: Contredances, Gemini, Odalisque, Ricercare, Le Sacre du Printemps, Sargasso, Sphinx, and Voluntaries.
After directing the Stuttgart Ballet, Mr. Tetley created three successful works as artistic associate at the National Ballet of Canada from 1987 to 1989. Although even his plotless works always had an emotional undercurrent, his Toronto "Alice" offered a delightful psychological study of Lewis Carroll and Alice Liddell, the model for "Alice in Wonderland."
After Scott Douglas, Mr. Tetley's partner of 42 years, died in 1996, he choreographed "Lux in Tenebris," an elegiac piece, for the Houston Ballet in 1999; it was his last work. On January 26, 2007, Tetley died in Florida, aged 80, following a battle with skin cancer.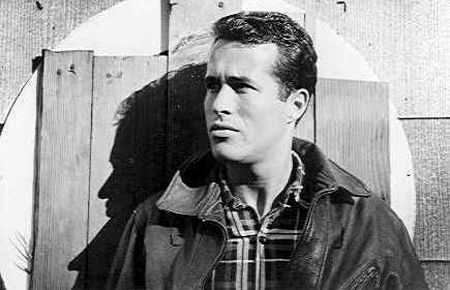 1927 – Kenneth Anger, American Underground Filmmaker, born; One of America's first openly Gay filmmakers, and certainly the first whose work addressed homosexuality in an undisguised, self-implicating manner, Kenneth Anger occupies an important place in the history of experimental filmmaking. His role in rendering Gay culture visible within American cinema, commercial or otherwise, is impossible to overestimate.
In 1947, Anger gained instant notoriety with Fireworks, a homoerotic nightmare/reverie in which a muscle-bound sailor enjoys posing for the protagonist's (Anger's) delectation, but then, with four others, bashes the youth in a public restroom. Despite the horrific scenario, the ending suggests redemption with milky fluid spattering Anger's body, a sympathetic sailor's crotch spewing white sparks from a Roman candle, and Anger resurrected, wearing a flaming Christmas tree headdress.
Some early Anger works never made it to the controversial screening stage because negatives were confiscated and destroyed by self-policing labs to which he had sent film for processing. Conversely, other viewers were overly appreciative of Anger's eroticism, pirating and showing his films in nightclubs during an era when Gay porn was largely unavailable.
Similarly, the pervasiveness of iconic Gay imagery in Anger's work, such as the leather-clad bikers of Scorpio Rising (1963), often caused his films to be grossly oversimplified as depictions of homosexual "pathology," rather than understood as critiques of American mass culture, particularly as it was propagated by Hollywood movies and the rock-and-roll music that Anger used for his soundtracks in pioneering ways, critically anticipating the music-video genre.
In unfinished film projects such as Puce Moment (1949), with its close-up sequence of women's gowns, and Kustom Kar Kommandos (1965), in which a youth caresses a hot-rod with a powder puff, Anger inventories American culture's most fetishized objects, evoking a profoundly camp sensibility. Elsewhere, in Eaux d'artifice (1953), whatever Gay content does exist—Anger cites Ronald Firbank's novel Valmouth as inspiration and has likened the fountain imagery to sexual water-sports—is subordinate to the film's elegant visual abstractions.
Although Fireworks and Scorpio Rising had earned him a reputation as an underground Gay filmmaker, through the late 1960s and 1970s, Anger's films expressed less specifically Gay content. His longtime fascination with the writings of occultist Aleister Crowley, which had imparted a dark, ritualistic atmosphere to even his earliest films, propelled works such as Invocation of My Demon Brother (1969) and Lucifer Rising (1973). Collaborative projects with Mick Jagger and Led Zeppelin's Jimmy Page recalled Anger's earlier professional engagements with Jean Cocteau, Anaïs Nin, and other iconoclasts, but the results fell short of Anger's expectations and, indeed, abilities.
Through the 1980s, Anger became known to a broader public through the film adaptation of his lurid book Hollywood Babylon (1958), which chronicled scandals of the film industry. Hollywood Babylon is, in essence, a counter-accusation of indecency and intemperance against America's self-righteous film establishment, an institution that at mid-century was so fearful of scandal that only underground filmmakers risked depicting overtly sexual content and exploring radical cinematic forms.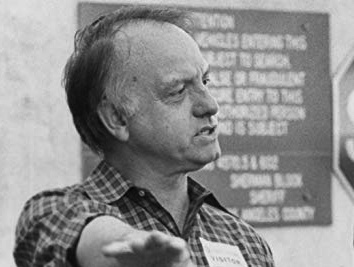 1936 – James Bridges was an American screenwriter and film director. (d.1993) Bridges was born in Paris, Arkansas. He got his start as a writer for Alfred Hitchcock Presents, and one of his episodes, 'An Unlocked Window', earned him a 1966 Edgar Award from the Mystery Writers of America for Best Episode in a TV Series.
He went on to write and direct a number of notable films, including The Baby Maker (1970), The Paper Chase (1973), The China Syndrome (1979), Urban Cowboy (1980), Perfect (1985), and Bright Lights, Big City (1988).
From 1958 until his death in 1993, his life partner was actor Jack Larson, best known for his portrayal of Jimmy Olsen in the TV series Adventures of Superman. Bridges died in Los Angeles, California of cancer. The James Bridges Theater at University of California, Los Angeles was named in his honor in November 1999. Bridges was a faculty member there early in his career.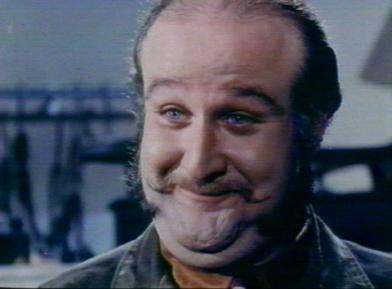 1938 – Victor Buono (d.1982) was an American actor and comic most famous for playing the villain King Tut on the television series Batman. He was a busy actor from his late teens until his death at age 43, and with his large size and sonorous voice, he made a career of playing men much older than himself.
When he was sixteen, his teacher cast him as Papa Barrett in the play The Barretts of Wimpole Street. Buono appeared in three plays a year during high school, including Aladdin and His Wonderful Lamp and Shakespearean dramas playing the title role of Hamlet.
He started appearing on local radio and television stations, and at the age of eighteen joined the Globe Theater Players in San Diego. He received good notices for his various Shakespearean roles and in modern plays such as The Man Who Came to Dinner and Witness for the Prosecution.
In the summer of 1959, a talent scout from Warner Brostook him to Hollywood for a screen test. Buono made his first network TV appearance playing the bearded poet Bongo Benny in an episode of 77 Sunset Strip. Over the next few years, he played menacing heavies in nearly every Grade "A" private eye series on TV and also appearing on The Untouchables. After appearing in a few uncredited film roles, he was cast by director Robert Aldrich in the psychological horror movie What Ever Happened to Baby Jane? (1962). The film starred Bette Davis and Joan Crawford, and Buono played the part of the ne'er-do-well musical accompanist, Edwin Flagg, a performance that earned him an Academy Award nomination for Best Actor in a Supporting Role.
Shortly after What Ever Happened to Baby Jane?, Buono appeared in Hush… Hush, Sweet Charlotte (1964) as Big Sam Hollis, the father of Bette Davis, who played the title role. The film was also directed by Aldrich. In the Biblical epic The Greatest Story Ever Told (1965), Buono portrayed the High Priest Sorak.
He also appeared in 4 for Texas (1963), Robin and the 7 Hoods (1964), The Silencers (1966), Who's Minding the Mint? (1967), Target: Harry (1969), Beneath the Planet of the Apes (1970) and The Mad Butcher (1972).
Though, Buono had a vast body of work in movies, he also had extensive television appearances to his credit, one was in the recurring role of Count Manzeppi in CBS's The Wild Wild West. He also played unrelated characters in that series' premiere episode and in the second and final Wild Wild West reunion movie, More Wild Wild West (1980).
In regard to relationships (and the implicit questioning of his sexuality), Buono is quoted as saying, "I've heard or read about actors being asked the immortal question, 'Why have you never married?' They answer with the immortal excuse, 'I just haven't found the right girl.' Because I'm on the hefty side, no one's asked me yet. If they do, that's the answer I'll give. After all, if it was good enough for Monty Clift or Sal Mineo..." Buono was unusual among gay performers of his era by openly living together with same-sex partners, although he was not flamboyant about his lifestyle and referred to himself as a "conscientious objector" in the "morality revolution" of the 1960s.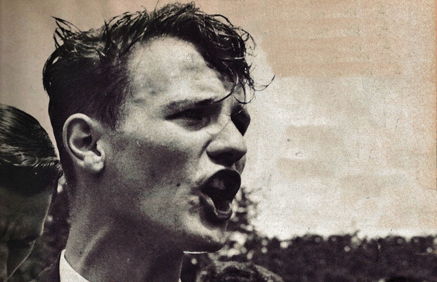 1938 – (Randolfe Hayden) Randy Wicker (b. Charles Gervin Hayden, Jr.) is an American author, activist and blogger. After involvement in the early homophile and gay liberation movements, Wicker became active around the issue of human cloning.
Wicker was born Charles Gervin Hayden, Jr. in Plainfield, New Jersey. He was raised in Florida by his grandparents. His first exposure to the homophile movement came while he was a student at the University of Texas at Austin in the mid-1950s, when he discovered a copy of the ONE, Inc. magazine One.
Wicker affiliated himself with the New York City chapter of the homophile Mattachine Society (MSNY) in 1958, while still a UTA student, spending the summer in the city to work with the organization. Mattachine took a conservative stance in its work for homosexual rights and Wicker, who was younger than the leadership and many of the other members, joined with other younger activists like Craig Rodwell in an effort to make the group more radical. After convincing MSNY that it should begin publicizing its events, Wicker printed up flyers for an upcoming lecture, leading to a standing-room-only crowd. It also led police to persuade MSNY's landlord to evict the group from its recently-occupied headquarters.
As he became more active in the movement, Wicker apprised his family of his activities. Hayden, Sr., while skeptical that his activities would amount to anything, asked him not to use "Charles Hayden" for his activism. He adopted the pseudonym "Randolfe Hayden Wicker", retaining his family name as his new middle name to maintain the family connection. He legally changed his name in 1967.[
Wicker relocated permanently to New York City and renewed his ties with MSNY. Stifled by MSNY, Wicker created the "Homosexual League of New York" in 1962, a front organization to allow Wicker distance from MSNY to operate. When WBAI radio broadcast a panel of psychiatrists who espoused the sickness theory of homosexuality, Wicker persuaded the station manager to put him and several other openly gay people on the air to "rap" about their lives. The 90-minute program, believed to be the first in the United States, aired in July, 1962. Several mainstream media outlets covered the broadcast favorably, including The New York Times, The Realist, Newsweek, the New York Herald Tribune and Variety.
As a result of the publicity, from 1962 through 1964 Wicker was one of the most visible homosexuals in New York. He spoke to countless church groups and college classes and, in 1964, became the first openly gay person to appear on East Coast television with a January 31 appearance on The Les Crane Show. Wicker is credited with organizing the first known gay rights demonstration in the United States. Wicker, along with Rodwell, sexual freedom activist Jefferson Fuck Poland and a handful of others, picketed the Whitehall Street Induction Center in New York City in 1964 after the confidentiality of gay men's draft records was violated.
He supported himself by operating, with his lover Peter Ogren, Underground Uplift Unlimited, a slogan-button and head shop. The couple ran the shop from 1967 to 1971, and used the proceeds to open an antique and lighting store. Wicker ran his store for 29 years.
Wicker was a witness to the Stonewall riots in June, 1969, which are recognized as the start of the modern gay liberation movement. He later recalled seeing rioters set bonfires and throw garbage barrels through the widows of Greenwich Village businesses. "All I could think was, Oh my God, they're going to burn up a little old Italian lady or some child is going to be killed and we're going to be the bogey-man of the seventies." Despite his early activism, Wicker denounced the riots at a community organizational meeting a week later, saying that "throwing rocks through windows doesn't open doors" and dismissing "disorderly" behaviour as a means to social tolerance. He temporarily distanced himself from the gay movement, but returned in 1972 to co-author The Gay Crusaders, a compilation of profiles of early movement leaders, with Kay Lahusen (writing under the name "Kay Tobin").
Since 2009, he has been documenting and participating in the Radical Faerie communities in Tennessee and New York.
With the announcement of the successful cloning of Dolly the sheep in 1996, Wicker became an advocate for human cloning. He formed the activist Cloning Rights United Front, and argued that the right to bear one's "later-born identical twin" was not only an LGBT rights issue, but a human rights issue. He sought unsuccessfully to convince Stephen Hawking to preserve genetic material for future cloning.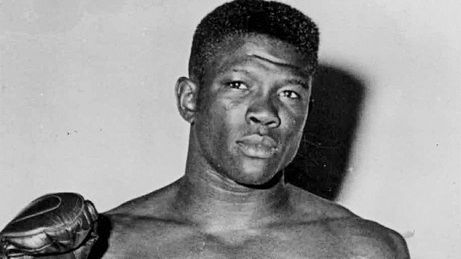 1938 – Emile Griffith (d.2013) was a former boxer who was the first fighter from the U.S. Virgin Islands ever to become a world champion. He is perhaps best known for his controversial third fight with Benny Paret in 1962 for the welterweight world championship. Griffith later won the world middleweight title and claimed an early version of the junior middleweight world championship, a claim that has not been universally recognized although some consider Griffith a three-division champion fighter.
Griffith as a youth never dreamed of becoming a boxer and was discovered by accident. As a teen he was working at a hat factory on a steamy day when his boss the factory owner agreed to Griffith's request to work shirtless. When the owner, a former amateur boxer, noticed his frame he took Griffith to trainer Gil Clancy's gym. Griffith won the 1958 New York Golden Gloves 147 lb Open Championship. He turned professional in 1958.
The infamous Emile Griffith/Benny Paret fight, which was nationally televised by ABC, took place on March 24, 1962 at Madison Square Garden. In the sixth round Paret nearly knocked out Griffith with a multi punch combination but Griffith was saved by the bell. After the round his trainer Gil Clancy got into his face and told him "when you go inside I want you to keep punching until Paret holds you or the referee breaks you! But you keep punching until he does that!". In round 12 Griffith knocked Paret unconscious yet Paret stood, still propped up against the ropes while Griffith struck Paret repeatedly over the next several seconds before referee Ruby Goldstein stopped the fight. Paret never regained consciousness, and he died ten days later.
Sports Illustrated reported in its April 18, 2005, edition that Griffith's rage may have been fueled by an anti-gay slur directed at him by Paret during the weigh-in. Paret called his opponent a maricón, the Spanish equivalent of "faggot"; Griffith nearly went after him on the spot and had to be restrained. The media at the time either ignored the slur or used euphemisms such as "anti-man". The 2005 article pointed out that it would have been career suicide for an athlete or any other celebrity during the 1960s to admit that he was gay.
Griffith reportedly felt great guilt over Paret's death, and suffered nightmares about Paret for 40 years.
After retiring from boxing, Griffith worked as a corrections officer at the Secaucus, New Jersey Juvenile Detention Facility.
In 1992, Griffith was viciously beaten and almost killed on a New York City street, after leaving a gay bar near the Port Authority Bus Terminal. He was in the hospital for four months after the assault. It was not clear whether the violence was motivated by hatred of gays.
Griffith was quoted in Sports Illustrated as saying "I like men and women both. But I don't like that word: homosexual, gay or faggot. I don't know what I am. I love men and women the same, but if you ask me which is better... I like women."
Griffith died July 23, 2013, at a care facility in Hempstead, New York. In his final years, he required full-time care and suffered from dementia pugilistica. His adopted son, Luis Rodrigo Griffith, was his primary caregiver

1942 – The West Virginia Supreme Court rules that emission is not required for conviction of sodomy.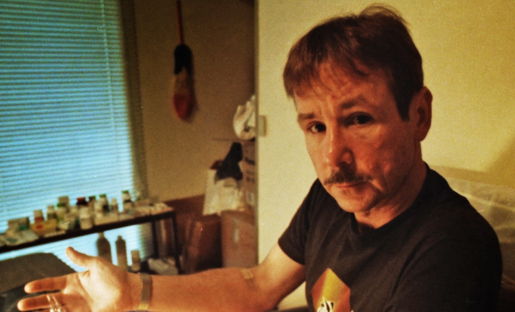 1950 – Ron Woodroof (d.1992) was an American who created what would become known as the Dallas Buyers Club in March 1988. Contracting the human immunodeficiency virus (HIV) in the 1980s, he created the group as part of his efforts to find and distribute drugs to treat HIV at a time when the disease was poorly understood.
He sued the United States Food and Drug Administration (FDA) over a ban on a drug he was using.
Woodroof was born in Dallas, Texas. His first marriage was to Mary Etta Pybus on June 28, 1969, in Dallas; and they had a daughter born in 1970. They divorced in 1972. On May 6, 1972, he married Rory S. Flynn in Dallas. They divorced in 1973. He then married Brenda Shari Robin on October, 1982, in Lubbock. They divorced on March 4, 1986, after he was diagnosed with HIV.
He had a mercurial personality. One reporter writes that "Woodroof took guns to his doctor's office, prompting Dr. Steven Pounders to 'fire him as a patient.'" Woodroof later sent the doctor roses, and the doctor took him back.
Some of his friends told reporters he was gay or bisexual. Accounts differ on whether he made homophobic comments. Reporter and screenwriter Craig Borten has said Woodroof was "as racist and homophobic as they come" while friends reportedly claim the opposite.
Seven years following his diagnosis of HIV, Ron Woodroof died on September 12, 1992 from pneumonia brought on by AIDS. Woodroof's final years became the basis of the 2013 film Dallas Buyers Club. He was portrayed in the film by Matthew McConaughey, who was critically acclaimed for his performance and won many awards, including the Academy Award for Best Actor.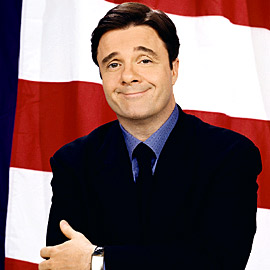 1956 – Nathan Lane, (né Joseph Lane) is an American actor of stage and screen. He is best known for his roles as Mendy in The Lisbon Traviata, Albert in The Birdcage, Max Bialystock in the musical The Producers, Ernie Smuntz in MouseHunt, Nathan Detroit in Guys and Dolls, Pseudolus in A Funny Thing Happened on the Way to the Forum, and his voice work in The Lion King and Stuart Little. In 2006, he received a star on the Hollywood Walk of Fame, and in 2008, he was inducted into the American Theatre Hall of Fame.
When he was 21 and told his mother he was Gay, her reply was: "I'd rather you were dead." Lane shot back: "I knew you'd understand".
His professional association with his close friend the playwright Terrence McNally includes roles in Lips Together, Teeth Apart, The Lisbon Traviata, Bad Habits, Love! Valor! Compassion!, and Dedication.
Lane, who came out publicly after the death of Matthew Shepard, jokingly describes himself as "one of those old-fashioned homosexuals, not one of the newfangled ones who are born joining parades." When he was asked once by a reporter whether he was Gay, rather than providing a blunt yes-or-no answer, he famously declared,
"I'm 40, single and work a lot in the musical theater. You do the math."
He has been a long-time board member of and fundraiser for Broadway Cares/Equity Fights Aids, and he has been honored by The Human Rights Campaign, GLAAD, and The Trevor Project for his work in the Gay community. Lane resides in New York City with his long-time partner, producer Devlin Elliott. Nathan and Devlin married in November 2015.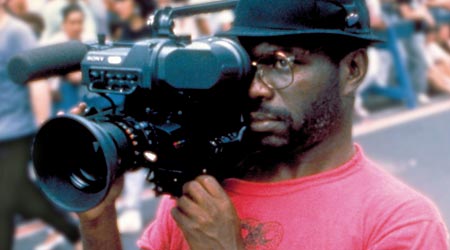 1957 – Marlon Riggs, was a gay African-American filmmaker, educator, poet, and gay rights activist. (d.1994) He produced, wrote, and directed several television documentaries, including Ethnic Notions, Tongues Untied, Color Adjustment, and Black Is. . . Black Ain't.
Riggs was critical of American racism and homophobia. He used his films to show positive images of African-American culture as well as those of physical and emotional love between black men in order to challenge representations of African Americans and black gay men in popular culture.
"Blacks are inferior because they are not white. Black gays are unnatural because they are not straight. Majority representations of both affirm the view that blackness and gayness constitute a fundamental rupture in the order of things, that our very existence is an affront to nature and humanity."
Soon after arriving in California Riggs settled in Oakland. For 15 years, he made his home with his life companion Jack Vincent. In 1988, while working on Tongues Untied, Riggs was diagnosed with HIV after undergoing treatment for near-fatal kidney failure at a hospital in Germany.
Riggs was inducted into the National Lesbian and Gay Journalists Association Hall of Fame in 2006. He produced many documentaries for public television, some of which were controversial like Tongues Untied, being protested by media watchdog groups because they were produced with money from the National Endowment for the Arts. One of his notable students was San Francisco-based documentary filmmaker Sam Green.
Marlon Riggs died from HIV/AIDS related illness in 1994. His death came prior to completion of his final work, Black Is...Black Ain't, a film about sexism and homophobia in African-American communities.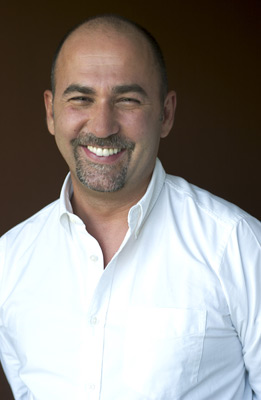 1959
– The Turkish-born Italian director
Ferzan Özpetek
has helped make the portrayal of gay lives acceptable and even commercially desirable in Italian cinema, thanks to the critical and box-office success of most of his films. Openly gay himself, Özpetek has challenged the celluloid closet that silenced or, at best, marginalized queerness in Italian film.
After a short collaboration with Julian Beck's Living Theatre, Özpetek began his career as an assistant director in the early 1980s, working with important Italian directors including Massimo Troisi and Marco Risi.
In 1996, Özpetek directed his first movie,
The Turkish Bath
(
Hamam
; also released as
Steam
) which received excellent reviews at the Cannes Film Festival and became an immediate, unexpected hit. It was distributed in more than 20 countries.
Harem (Harem Suare, 1999) is a historical drama set in Özpetek's native country. His Secret Life (also released as The Ignorant Fairies, Le fate ignoranti, 2001), Facing Windows (La finestra di fronte, 2003) and Saturn in Opposition (Saturno contro, 2007), are all set in Rome, Özpetek's adoptive city. Although each is distinct, these films all make thematic points through the comparison of homosexual and heterosexual relationships.
The director's recent film Loose Cannons (Mine vaganti, 2010), which received a Special Jury Mention at New York's Tribeca Film Festival, again turns to homosexuality as a major force behind its narrative. The film is set not in Rome but in the provincial Southern Italian town of Lecce and adopts a more farcical tone than Özpetek's previous films.
Özpetek displays considerable skills in scripting and directing multifaceted films whose characters, although numerous, are fully explored in their different identities. Özpetek's gay characters, in particular, come from all walks of life and contribute to the visibility of homosexuality in all Italian social, cultural, and geographical contexts.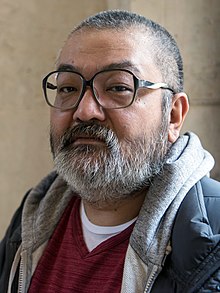 1964 – Gengoroh Tagame is a pseudonymous Japanese manga artist and art historian. He is one of the most influential creators of gay manga, noted for his works depicting graphic themes of sadomasochism, sexual violence, and hypermasculinity. His later work includes the all-ages manga series My Brother's Husband and Our Colors.
Tagame was born into a family descended from samurai. He studied graphic design at Tama Art University, and after graduating in 1982, worked as a commercial art director. On a trip to Europe, Tagame discovered the American leather magazine Drummer. The magazine, which featured drawings by Bill Ward, would make strong impression on Tagame's art. He began publishing erotica under the pen name Gengoroh Tagame in 1986, and since 1994 he has lived off the profits of his art and writings. Tagame's works have been published in several Japanese gay magazines, including Sabu, G-men and SM-Z.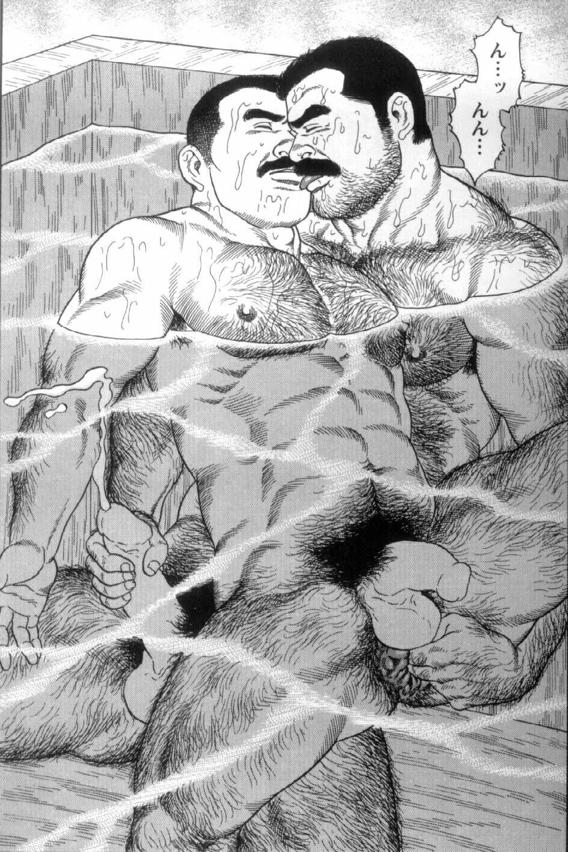 Typical Tagame gay manga
(Click for larger)
His works contain "virile males, or youths, and their apprenticeship of physical and mental submission". Notable works include Jujitsu Kyoshi at B Product; Emono, Shirogane no Hana (3 vol.) and Pride (3 vol.) at G-Project. Pride focuses on a masculine power top who is discovered by his even more masculine professor to harbor masochistic tendencies, and trains him to be submissive through harsh domination. Naburi mono, ("Laughing stock") serialised in G-Men in 1994, is about a yakuza strongman who falls in love with a wrestler he has been ordered to kidnap, ending with their ritualistic suicide together.
Tagame is additionally noted as an art historian and archivist of gay Japanese erotica, and has edited a two volume artbook series about the history of gay erotic art in Japan from the 1950s to the present, Nihon no gei, erotikku āto, Gay Erotic Art in Japan).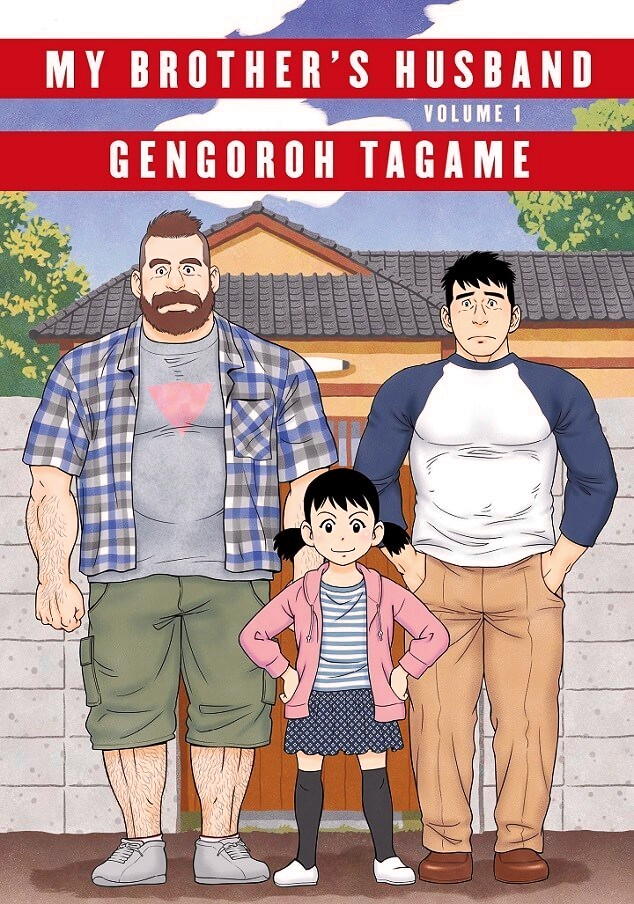 (Click for larger)
In the mid-2010s, Tagame began creating all-ages manga in addition to his erotic works. His first all-ages work was Otouto no Otto (My Brother's Husband), serialized in Futabasha's Monthly Action magazine in Japan and published in English by Pantheon Books. The series received universal acclaim, and has been awarded excellence awards at the 19th Japan Media Arts Festival in 2015, and the Japan Cartoonists Association Award in 2018. In March 2018, Monthly Action began serialization of Our Colors, Tagame's second all-ages manga.

1964 – The New Mexico Supreme Court rules that, since the state's sodomy law prescribes only a minimum penalty, a sentence of life imprisonment is permissible.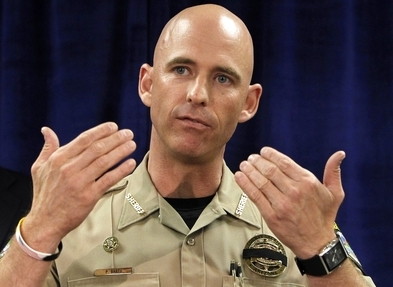 1969 – Paul Babeu is the elected sheriff of Pinal County in the U.S. state of Arizona. First voted into office in 2008 by defeating the Democratic incumbent, Babeu became the first Republican Sheriff elected in the history of Pinal County. He has received national media attention for speaking out against illegal immigration, the unsecured U.S. border with Mexico, and Operation Fast and Furious gun smuggling facilitated by the United States Bureau of Alcohol, Tobacco, Firearms and Explosives.
In October 2011, Babeu announced the formation of an exploratory committee to run for U.S. Congress, but later decided against running. Babeu won reelection to a second term as sheriff on November 6, 2012.
In February 2012, Babeu was accused of threats of deportation by a Mexican man who described himself as a former boyfriend of Babeu. A spokesman for Babeu denied the allegation and described them as "sensationalist". The spokesman confirmed that Babeu would continue to run for U.S. Congress.
The day after the story broke, Babeu, then a surrogate for Mitt Romney's campaign, officially acknowledged his sexuality but denied the charges. Babeu claimed his sexual orientation was the only factual statement from the allegations. Later, in May, he told openly gay journalist Don Lemon he wants to provide a bridge between the GOP and LGBT communities. He later won reelection as Sheriff of Maricopa County Pinal County by a large margin.


1978 – In Toronto, the House of Bishops of the Anglican Church of Canada affirmed that gay people "are entitled to equal protection under the law with all other Canadian citizens."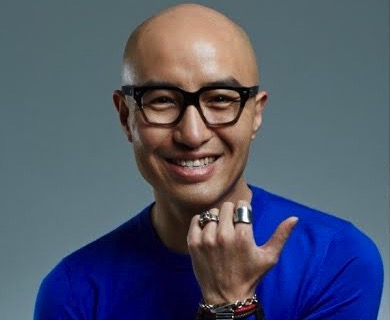 1971 – Hong Seok-cheon is a South Korean actor, television personality, restaurateur and member of the Democratic Labor Party. He caused considerable controversy in his home country when he came out as gay in 2000, and remains the most prominent openly gay celebrity in Korea.
Hong Seok-cheon was born in Cheongyang County in South Chungcheong Province. He began his entertainment career as a male model, and made his screen debut in 1994 as a reporter for Live TV Information Center. In 1995, he won the bronze prize at the KBS Comedian Festival (for college students). Due to his versatility and comic timing, Hong went on to a prolific career on South Korean television, appearing in children's programs and variety shows, as well as sitcoms and dramas.
In 2000, Hong was asked a question regarding his sexuality on a variety show, and he chose to answer honestly that he was gay. Though the show's producers initially edited out the exchange, a journalist got wind of the story and pressed Hong to confirm his admission. After Hong revealed his homosexuality, he was fired from his network television programs and advertisements amidst public uproar, and no longer landed any major acting roles. He faced massive stigma after becoming the country's first openly gay celebrity, and later said he experienced shunning, verbal abuse and discrimination that he rarely stepped out of his social circle. He then wrote his memoir My Heart Still Throbs for Forgotten Love, in which he recounted his failed romance with a Dutch man named Tony.
Forced out of the entertainment business, Hong decided stay in Korea to prove to his detractors that he could be a success. He started his first restaurant Our Place in 2002, two years after he came out. He now owns and runs nine high-end restaurants in Itaewon, home to a large expat community in Seoul. Hong's restaurants are all characterized by the prefix "My," namely: My Hong, My Chi chi*s, My Thai, My Thai China, My X, My Chelsea, My Noodle, and My Suji.
In 2004, he joined the Democratic Labor Party and was selected by Time magazine as the year's Asian Hero. Hong also continued appearing regularly on talk shows, notably Yeo Yoo Man Man, on which he guested with his parents and discussed his life since coming out. Acting-wise, Hong starred in the thriller Puzzle (2006) and the stage play A Midsummer Night's Dream (2009).
After his sister's divorce, Hong adopted her two children and changed their last names to his. In 2008, he hosted his own talk show Coming Out, which featured gay issues. Despite Korean society's continuing conservatism, Hong overcame initial public disapproval and gradually gained more mainstream acceptance, especially among the younger generation, in part because of his activism in fighting for LGBT rights. From bit parts and cameos, he now emcees shows on cable television and has a sizeable following on social media.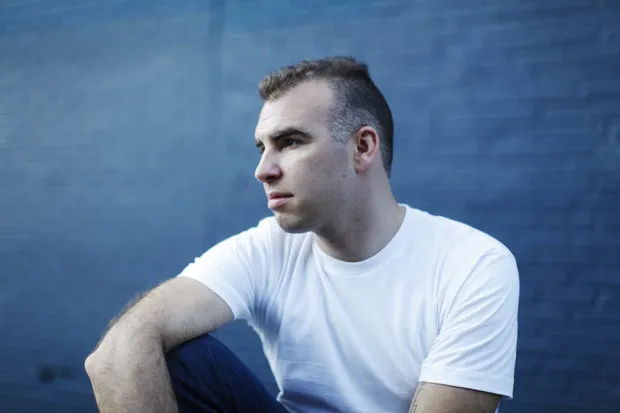 1976 – Daniel Allen Cox is a Canadian author and screenwriter. Shuck, his debut novel about a New York City hustler, was a Lambda Literary Award and a ReLit Award finalist
Cox is a former Jehovah's Witness and model/actor in gay pornography. From 2008 to 2011, he wrote the column "Fingerprinted" for Capital Xtra! in Ottawa, Ontario. He is openly gay.
Krakow Melt, the second novel by Cox, about Polish pyromaniacs who fight homophobia, was released in 2010 and was excerpted in the US-based national gay and lesbian newsmagazine The Advocate. In 2011, Istanbul-based publisher Altikirkbes acquired Turkish-language rights to the novel for an underground literature imprint featuring Lydia Lunch. The novel was nominated for the ReLit Award, the Lambda Literary Award and the Ferro-Grumley Award for LGBT Fiction. Cox's third novel, Basement of Wolves, was released in 2012.
In a cover interview for Xtra!, the author revealed a collaboration with Bruce LaBruce on the screenplay for the director's film, Gerontophilia. Cox's script One Shut Night was named one of five finalists in the 2013 NYC PictureStart Film Festival short screenplay contest, with the announcement of a stage reading directed by Peter Kelley.
Tattoo This Madness In, his novella about LGBT Jehovah's Witnesses who use Smurf tattoos to rebel against their faith, was nominated for a 2007 Expozine Alternative Press Award.

1978 – In Toronto, the House of Bishops of the Anglican Church of Canada affirmed that gay people "are entitled to equal protection under the law with all other Canadian citizens."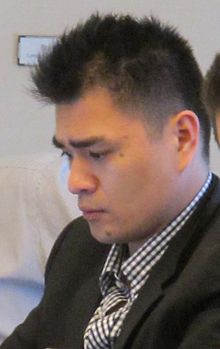 1981 – Jose Antonio Vargas is a journalist, filmmaker, and immigration activist. Born in the Philippines and raised in the United States from the age of twelve, he was part of The Washington Post team that won the Pulitzer Prize for Breaking News Reporting in 2008 for coverage of the Virginia Tech shootings online and in print. Vargas also has worked for The San Francisco Chronicle, The Philadelphia Daily News, and The Huffington Post. He wrote, produced, and directed the autobiographical 2013 film, Documented, which CNN Films broadcast in June 2014.
Vargas was born in the Philippines. In 1993, when Vargas was twelve, his mother sent him to live with his grandparents in the U.S. without obtaining authorization for him to stay in the country permanently. In Mountain View, California, he attended Crittenden Middle School and Mountain View High School. He did not learn of his immigration status until 1997 when, at age 16, he attempted to obtain a California driver's license with identity documents provided by his family that he then discovered were fraudulent. He kept his immigration status secret, pursuing his education and fitting in as an American with the help of friends and teachers. He used a Filipino passport and false documents that included a green card and a driver's license to help him avoid deportation.
His high school English teacher introduced him to journalism, and in 1998 he began an internship at the Mountain View Voice, a local newspaper. He later became a copy boy for the San Francisco Chronicle. Unable to apply for traditional financial aid due to his status, with the help of his high school principal and school superintendent, Vargas secured a private scholarship to attend San Francisco State University, where he earned a degree in political science and Black Studies. In the summers during college he interned for the Philadelphia Daily News and The Washington Post.
In a June 2011 essay in The New York Times Magazine, Vargas revealed his status as an undocumented immigrant in an effort to promote dialogue about the immigration system in the U.S. and to advocate for the DREAM Act, which would provide children in similar circumstances with a path to citizenship. A year later, a day after the publication of his Time cover story about his continued uncertainty regarding his immigration status, the Obama administration announced it was halting the deportation of undocumented immigrants age 30 and under, who would be eligible for the DREAM Act. Vargas, who had just turned 31, did not qualify.
Vargas is the founder of Define American, a nonprofit organization intended to open up dialogue about the criteria people use to determine who is an American. He has said: "I am an American. I just don't have the right papers."
On July 15, 2014, after living for 21 years in the United States as an undocumented resident, Vargas was arrested by immigration authorities while trying to fly out of the border town of McAllen, Texas. He was released several hours later, after being questioned.
Vargas came out as gay in high school in 1999, a decision he later described as "less daunting than coming out about my legal status". He spoke out against the Defense of Marriage Act, calling it an immigration issue that disadvantages people similar to him from "marry[ing] my way into citizenship like straight people can".

2011 – The National Gay & Lesbian Task Force publishes its report on transgender discrimination, entitled "Injustice at Every Turn: Report on the National Transgender Discrimination Survey."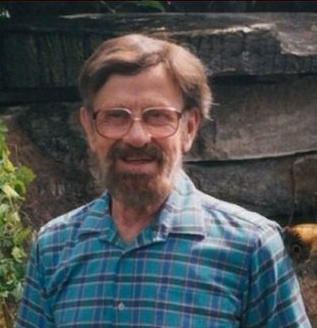 2014 – Don Franco (b.1923), a lifelong gay activist, died on this date. He was 90.
At approximately 1:30am on Saturday, Dec 9, 1978, Toronto police stormed the Barracks, a small bathhouse focusing on BDSM. They tore the place apart and arrested 26 men, including Franco. In response, Franco joined the newly formed Right to Privacy Committee and helped organize a series of public demonstrations, which resulted in the police getting fewer guilty pleas than they would have liked.
  But that wasn't the end of it. A police sergeant then took it upon himself to call various Toronto schools and give them the names of the six school teachers arrested in relation to the Barracks raid, including Franco's. Franco enlisted the help of minister
Brent Hawkes
, who called for the sergeant to be disciplined. The teachers' union also stood by Franco and the Toronto Board of Education chairperson,
Fiona Nelson
, issued a statement in support of Franco.
Still that wasn't the end of it. Franco had a makeshift dungeon off the bedroom of his home and regularly advertised for partners in The Body Politic. A policeman, posing as a potential partner, responded to his ad, came over and arrested Franco during an initial conversation. Six more officers then burst in and confiscated several garbage bags full of Franco's belongings. In a possible attempt to target Franco, they were trying to stretch the law concerning "common bawdyhouses" to include his apartment.
Franco was close to retirement and worried that a conviction might lead to losing his pension. He didn't back down, and dozens of hearings later he was acquitted of the charge. He retired with full pension. His was an important early victory in the struggle for gay rights.
In a time when the fight for rights was savage, Franco was involved with just about every protest, group or movement. He was connected to varying degrees with AIDS Action Now, the Ontario Coalition for Gay Rights, the Campaign for Equal Families and the NDP, just to name a few. He got little credit for the work that he did and didn't profit from his good deeds, but he is one of a select group of people who were involved in almost the entire history of the fight for gay rights in Canada.
His strength and passion seem to have pervaded other aspects of his life as well. He taught in high schools for approximately 40 years and was one of those rare teachers whose students, even years later, would come back to visit and thank for his contribution to their lives.

FEBRUARY 4 →
[{(o)}]|[{(o)}]|[{(o)}]|[{(o)}]| [{(o)}]|[{(o)}]