May 15
[{(o)}]|[{(o)}]|[{(o)}]|[{(o)}]| [{(o)}]|[{(o)}]
1797 – Captain Henry Allen is hanged in England for sodomy, the only ship's captain ever to be hanged for sodomy.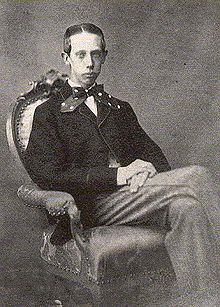 1842 – Archduke Ludwig Viktor of Austria (Ludwig Viktor Joseph Anton) (d.1919) from the House of Habsburg was the youngest son born to Archduke Franz Karl of Austria and Princess Sophie of Bavaria and younger brother of Emperor Franz Joseph I of Austria.
During the Revolutions of 1848 and the Vienna Uprising, pampered "Luziwuzi" with his royal family had to flee the Austrian capital. Ludwig Viktor pursued the usual military career and was appointed General of the Infantry, but had no intentions to interfere in politics. He rejected plans to marry him to Princess Imperial Isabel, daughter of Emperor Pedro II of Brazil. Instead he concentrated on building up his own art collection and had a city palace erected on Schwarzenbergplatz in Vienna according to plans designed by Heinrich von Ferstel, where he hosted homophile soirées.
Despite his mother's attempts to arrange a marriage for him with Duchess Sophie Charlotte in Bavaria, youngest sister of Empress Elisabeth, he remained a bachelor all his life. As a result of his very public homosexuality and transvestitism, culminating in a brawl at the Central Bathhouse Vienna, his brother Emperor Franz Joseph finally forbade him to stay in Vienna. The same emperor joked that he should be given a Ballerina as adjutant to keep him out of trouble.
Ludwig Viktor retired to Klessheim Palace near Salzburg where he became known as a philanthropist and patron of the arts. He died in 1919, at the age of 76, and is buried at the Siezenheim cemetery.


1871 – Germany's Paragraph 175 was adopted. (known formally as §175 StGB; also known as Section 175 in English) it was a provision of the German Criminal Code that made homosexual acts between males a crime. The statute was amended several times. The Nazis broadened the law in 1935 and increased §175 StGB prosecutions by an order of magnitude; thousands died in concentration camps, regardless of guilt or innocence. East Germany reverted to the old version of the law in 1950, limited its scope to sex with youths under 18 in 1968, and abolished it entirely in 1988. West Germany retained the Nazi-era statute until 1969, when it was limited to "qualified cases"; it was further attenuated in 1973 and finally revoked entirely in 1994 after German reunification.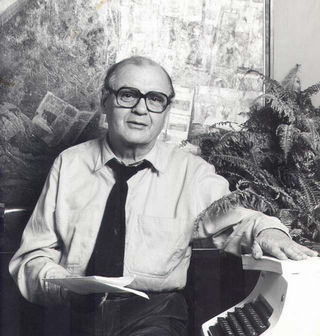 1920 – The Italian-born writer Carlo Coccioli (d.2003), author of a landmark gay novel, depicted the struggle to find and keep religious faith in spite of the seeming absurdity of life and the propensity of human beings to dehumanize each other in novels, essays, plays, and short stories. For fifty years he made his living as a successful writer. He published over 30 novels, most of them critically acclaimed. But only six of his books are still in print, and only in Spanish.
From Livorno, Italy, where Coccioli was born May 15, 1920, his father, a career military officer, moved the family in 1927 to present-day Libya in North Africa, where they largely remained until 1938.
Coccioli excelled at school and was an avid reader. He claimed that he decided to become a writer at age 13 upon reading Dickens' David Copperfield. By the time he was studying at the college level, he was specializing in languages and Oriental and Hebrew studies.
The outbreak of World War II in 1939 brought the family back to Italy, where Coccioli continued his studies just before he was drafted into the Italian army in 1942.
Coccioli, who was stationed in Turin at the time, was faced with a dilemma: whether to stay with his unit and thus collaborate with the fascists or to desert. He deserted by throwing himself from a second-floor window and took up with the anti-fascist Resistance, serving as a lieutenant in charge of about 40 fighters who attacked German posts in the dark of night.
Before long, however, he was captured by the Germans. He expected to be shot, but as it happened, his captors found a notebook in his possession containing numbers, dates, lines of poetry, and English words. Wrongly thinking the notebook contained important information about the resistance, the Germans concluded he might be a valuable prisoner. They spared his life and incarcerated him in the medieval castle of Bolonia.
When, one night, the Italian prisoners mounted a violent prison break, more than a hundred were killed by machine gun fire. Luckily, Coccioli was one of the unharmed escapees and fled across the Italian countryside back to his family in Florence and to his first love, an 18-year-old young man named Alberto, whom he called his "angel" and described as having "the face of a child and laughing eyes" and who, Coccioli said, had inspired him with the courage to fight for the Resistance.
In 1946 his first novel was published, Il Migliore e l'Ultimo (the title a quote from Elizabeth Barrett Browning: "One fight more, / the best and the last"), based on his experiences in the Resistance. For whatever reason, the novel met with hostility from the Italian literary establishment.
In 1952 he published, if not his best-known novel, then certainly his most notorious: Fabrizio Lupo (published in England in 1960 as The Eye and the Heart and in the U.S. in 1966 as Fabrizio's Book).
His French publisher Plon decided to take the cautious step of bringing it out under one of its more obscure imprints, La Table Ronde. Italian publishers refused to touch the book. It was not published in Italy until 1978.
The problem was that the subject of the novel was the love affair of two young men: Fabrizio Lupo, an Italian painter, and Laurent Rigault, a French sculptor. Both are successful artists, both have more or less come to terms with their homosexuality; neither is sexually inexperienced, but both have been waiting for a special relationship.
Fabrizio Lupo had such an effect on the public that Coccioli said he received over 10,000 letters from readers, many of them from unhappy gay men and a number of them from men who were planning suicide.
Coccioli died peacefully in Mexico City, having refused the last rites of the Catholic church, on August 5, 2003.


Added 2022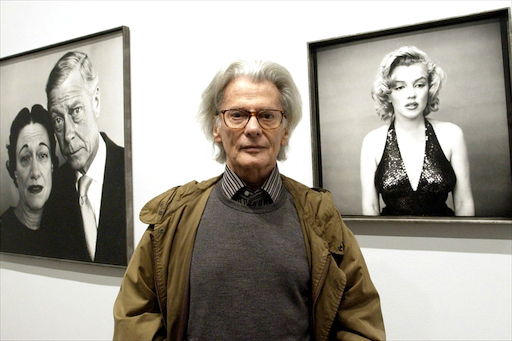 1923 – Richard Avedon (d.2004) was an American fashion and portrait photographer. He worked for Harper's Bazaar and Vogue, specializing in capturing movement in still pictures of fashion, theater and dance. An obituary published in The New York Times said that "his fashion and portrait photographs helped define America's image of style, beauty and culture for the last half-century".
Avedon was born in New York City to a Jewish family. His father, Jacob Israel Avedon, was a Russian-born immigrant who advanced from menial work to starting his own successful retail dress business on Fifth Avenue called Avedon's Fifth Avenue. His mother, Anna, from a family that owned a dress-manufacturing business, encouraged Richard's love of fashion and art.
Avedon's interest in photography emerged when, at age 12, he joined a Young Men's Hebrew Association (YMHA) Camera Club. He would use his family's Kodak Box Brownie not only to feed his curiosity about the world but also to retreat from his personal life. His father was a critical and remote disciplinarian, who insisted that physical strength, education, and money prepared one for life.
Avedon attended DeWitt Clinton High School in Bedford Park, Bronx, where from 1937 until 1940 he worked on the school paper, The Magpie, with James Baldwin. As a teen, he also won a Scholastic Art and Writing Award. After graduating from DeWitt Clinton that year, he enrolled at Columbia University to study philosophy and poetry but dropped out after one year. He then started as a photographer for the Merchant Marines, taking ID shots of the crewmen with the Rolleiflex camera his father had given him.
In 1944, Avedon began working as an advertising photographer for a department store, but was quickly endorsed by
Alexey Brodovitch
, who was art director for the fashion magazine
Harper's Bazaar
.
Lillian Bassman
also promoted Avedon's career at
Harper's
. In 1945, his photographs began appearing in
Junior Bazaar
and, a year later, in
Harper's Bazaar
.
In 1946, Avedon had set up his own studio and began providing images for magazines including Vogue and Life.
Richard Avedon, the most successful fashion photographer of all time, was married twice and fathered a son, but now, years after his death, he is being outed as a bisexual.
Michael Gross reveals in "Focus: The Secret, Sexy, Sometimes Sordid World of Fashion Photographers" that Avedon and his first wife, Dorcas "Doe" Nowell, spent their summers in Cherry Grove, the gay mecca on Fire Island.
Nowell — the model for Audrey Hepburn's character in "Funny Face" — later told a daughter that Avedon was gay. "It was not a secret between them," Doe's son Nowell Siegel told Gross.
Neither was it a secret to Avedon's early assistant Earl Steinbicker, who thinks Avedon hired him because "he was attracted to me."
Steinbicker believes Avedon had an affair with the writer James Baldwin, a high-school classmate, but later fell out with him when Baldwin was late with an essay for one of Avedon's books.

1926 – Sir Peter Shaffer, CBE (d.2016) was an English playwright and screenwriter of numerous award-winning plays, several of which have been turned into films.
Shaffer was born to a Jewish family in Liverpool, the son of Reka (née Fredman) and Jack Shaffer, an estate agent. He was the twin brother of fellow playwright Anthony Shaffer.
He was educated at the Hall School, Hampstead, and St Paul's School, London, and subsequently he gained a scholarship to Trinity College, Cambridge, to study history. Shaffer was a Bevin Boy coal miner during World War II, and took a number of jobs including bookstore clerk, and assistant at the New York Public Library, before discovering his dramatic talents.
Shaffer's first play, The Salt Land (1954), was presented on the BBC. Encouraged by this success, Shaffer continued to write and established his reputation as a playwright in 1958, with the production of Five Finger Exercise, which opened in London under the direction of John Gielgud and won the Evening Standard Drama Award.
Shaffer's next piece was a double bill, The Private Ear/The Public Eye, two plays each containing three characters and concerning aspects of love. They were presented in May 1962 at the Globe Theatre, and both starred Maggie Smith and Kenneth Williams.
The National Theatre was established in 1963, and virtually all of Shaffer's subsequent work was done in its service. His canon contains a unique mix of philosophical dramas and satirical comedies. The Royal Hunt of the Sun (1964) presents the tragic conquest of Peru by the Spanish, while Black Comedy (1965) takes a humorous look at the antics of a group of characters feeling their way around a pitch black room – although the stage is actually flooded with light.
Equus (1973) won Shaffer the 1975 Tony Award for Best Play as well as the New York Drama Critics' Circle Award. A journey into the mind of a 17-year-old stableboy who had plunged a spike into the eyes of six horses, Equus ran for over 1,000 performances on Broadway.
Shaffer followed this success with Amadeus (1979) which won the Evening Standard Drama Award and the Theatre Critics' Award for the London production.
Several of Shaffer's plays have been adapted to film, including Five Finger Exercise (1962), The Royal Hunt of the Sun (1969), The Public Eye (1962), from which he adapted the 1972 film Follow Me! (1972), Equus (1977), and Amadeus (1984), which won eight Academy Awards including Best Picture.
Shaffer was homosexual but did not write explicitly about it. His partner Robert Leonard died in 1990. Shaffer died on 6 June 2016 at the age of 90 while on a trip to the southwest of Ireland.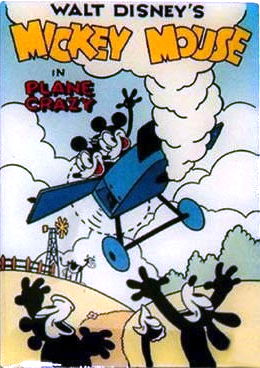 1928 – Mickey Mouse made his debut in a test screening of Plane Crazy on May 15, 1928. Plane Crazy is the first Mickey Mouse cartoon to be made, but not the first to be released. That honor goes to Steamboat Willie, which was released later in 1928. Plane Crazy was a silent cartoon, and was only released after sound was added following the success of Steamboat Willie. Who knew that 63 years later in 1991 Gay Days at Disney World would begin?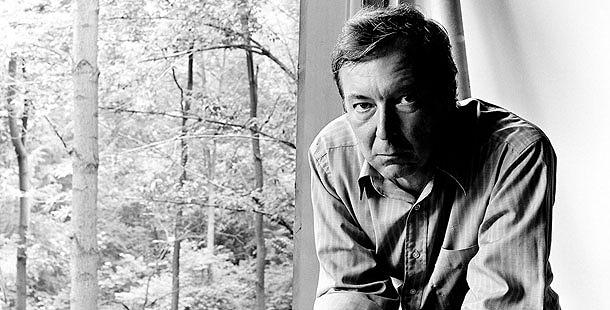 1930 – The birthday of neo-dadaist painter Jasper Johns. He is best known for his Flag painting (1954-55). Born in Georgia, Johns spent his early life in South Carolina. After a stint in the service where he was stationed in Sendai, Japan during the Korean War, in 1954, after returning to New York, Johns met Robert Rauschenberg and they became long term lovers. In the same period he was strongly influenced by the gay couple Merce Cunningham , choreographer, and John Cage, composer. Working together they explored the contemporary art scene, and began developing their ideas on art.
In 1958, gallery owner Leo Castelli discovered Johns while visiting Rauschenberg's studio. Castelli gave him his first solo show. It was here that Alfred Barr, the founding director of New York's Museum of Modern Art, purchased four works from his exhibition. In 1963, Johns and Cage founded Foundation for Contemporary Performance Arts, now known as Foundation for Contemporary Arts in New York City. Johns currently lives in Sharon, Connecticut and the Island of Saint Martin.
On February 15th, 2011 he received the Presidential Medal of Freedom from President Barack Obama, becoming the first painter or sculptor to receive a Presidential Medal of Freedom since Alexander Calder in 1977.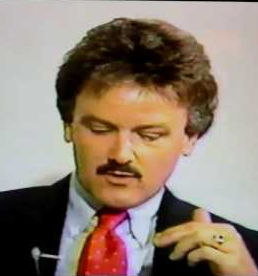 1954 – Boze Hadleigh aka George Hadley-Garcia is an American journalist writer of celebrity gossip and entertainment.
Hadleigh has an M.A. in journalism and has traveled to more than 60 countries. He has published 18 books and has written for more than 100 magazines in the U.S. and abroad, including TV Guide, Playboy, and Us Weekly. He won $16,400 as a contestant on the March 20, 1998 episode of the game show Jeopardy!
He lives in Beverly Hills, California and Sydney, New South Wales. His latest books are Broadway Babylon (2007), and Mexico's Most Wanted (2007). Hadleigh's books have been translated into 14 languages, and half of his first 16 books have been made into television specials and documentaries in the U.S., U.K., and elsewhere.
Several of his books deal with pop culture and/or entertainment history, and how the media and status quo shape and manipulate audiences' perceptions and opinions. Six of his eighteen books are exclusively about the LGBT presence in and contributions to entertainment; Hadleigh himself is gay.
Some of Hadleigh's books are quotes collections, some are histories and overviews, and some are interview books with noted personalities in movies; several portions of these interviews, as with
Rock Hudson
, were published in periodicals before the subjects died. The author had committed himself not to out any of his subjects against their will — at least as long as they were living. Some interviewees agreed to speak only on condition that the published result be posthumous. Nearly all the interviews were recorded; a few individuals, like director
Rainer Werner Fassbinder
and
Mae West,
however, refused to speak if they were recorded—which was their policy with other interviewers as well.
Hadleigh's second book, Conversations With My Elders (republished as Celluloid Gaze) includes interviews with actors Sal Mineo and Rock Hudson; directors George Cukor, Luchino Visconti, Fassbinder, and designer, photographer/author Cecil Beaton.
Their frank conversations with the author reveal much about the lives and careers of these celebrities and how their homosexuality affected both. According to
Midwest Book Review
, the book
"is a ground breaking collection of interviews with six men who share a common and unusual trait relevant to their success in the movie-making industry: they were gay, and during their lifetimes, they concealed their sexual orientation from the public. Yet these interviews are remarkably open and candid about how these men's sexuality affected their lives and careers. … 'Celluloid Gaze' is an informed and informative contribution to Film History and Gay Studies academic reference collections and supplemental reading lists, as well as highly recommended reading for fans of the film work of Sal Mineo, Luchino Visconti, Cecil Beaton, George Cukor, Rainer Werner Fassbinder, and Rock Hudson."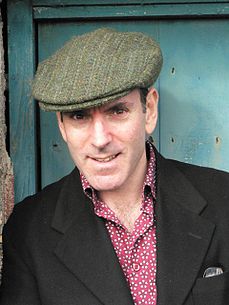 1956 – Ricky Ian Gordon is an American composer of songs, stage musicals and opera.
Gordon was born in Oceanside, New York. He was raised by his mother, Eve, and father, Sam, and he grew up on Long Island with his three sisters. Donald Katz based his book, Home Fires: An Intimate Portrait of One Middle-Class Family in Postwar America, on Gordon's family life.
The death of his lover from AIDS inspired Dream True (1998), Orpheus and Euridice (2005) and the song cycle Green Sneakers for Baritone, String Quartet, Empty Chair and Piano (2007), which has been described as "a significant contribution to the culture sprung from the AIDS crisis", notable for its elegiac quality as well as its restraint. He has composed several operas and had his music performed by Audra McDonald, Dawn Upshaw, Renée Fleming, Todd Palmer and others.
In 1992 Gordon set ten of Langston Hughes's poems to music for Harolyn Blackwell. In February 2007, Gordon's opera, The Grapes of Wrath, premiered in Saint Paul, Minnesota. The opera was co-commissioned and co-produced by the Minnesota Opera and the Utah Symphony & Opera. Based on the novel by John Steinbeck, The Grapes of Wrath has been cited for achieving "instant success that is rare for an American opera." In 2011 he wrote the music for Rappahannock County, a staged revue of twenty one songs about the Civil War, commissioned by the Virginia Arts Festival.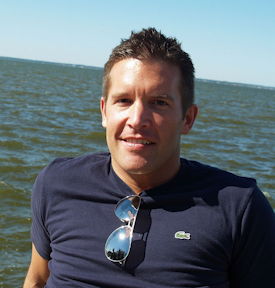 1967 – Andy Towle, born in Chicago, Illinois, is an American blogger and media commentator based in New York City. Towle, who is gay, started his blog Towleroad in 2003 while he was in Los Angeles. The blog focuses on gays, pop culture, photography, politics, media, entertainment, technology, and travel. Towle works full-time creating Towleroad.
He holds two B.A.s from Vassar College in Art History and English and was awarded the W.K. Rose Fellowship in the Creative Arts from Vassar, a Wallace Stegner graduate fellowship at Stanford University as well as two writing fellowships at the Fine Arts Work Center in Provincetown, Massachusetts. While in Provincetown he not only produced poetry but also worked as a pool boy and a bartender at The Boatslip. After moving to New York in 1992, he became a bartender and later a manager at the iconic 1990s Chelsea gay bar Splash. He returned to New York in 2004 after living first in Hong Kong (where he was for several years partnered with Amazing Race winner Chip Arndt) and later in Los Angeles.
Towle was previously the editor in chief of Genre magazine, a North American gay men's lifestyle publication and editor at large for The Out Traveler, a North American gay travel quarterly.
Towle's poetry has appeared in The Paris Review in 2001, and in Poetry Magazine on many occasions from 1988 through 1997. He currently lives in the Chelsea neighborhood of Manhattan with his partner of five years and Emmy Award-winner, David Grant.
Occasionally Towle hands over control of the blog to guest editors including the novelist Christopher Rice, photographer Lewis Payton, Josh and Josh of the blog Josh and Josh are Rich and Famous and Kenneth Walsh of kenneth in the (212).


1969 – Canada decriminalizes private same sex acts.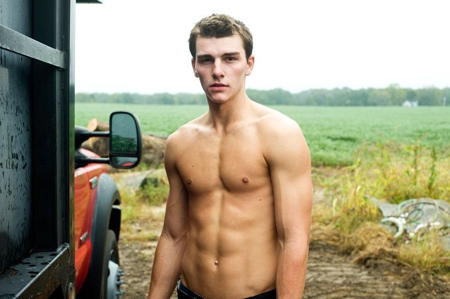 1975 – Josh McNey is an American photographer and creative director.
McNey was born in Westlake Village, CA and grew up in the surrounding suburbs. McNey began photographing at an early age, taking photos of his brothers and friends while they skated and surfed. After high school McNey spent seven years in the United States Marine Corps.
In 2002 McNey moved to New York to attend Columbia University. He photographed the Columbia wrestling team while attending university. McNey's photographs have appeared in Crush, Dust, Flaunt Magazine, XLR8R, Positive Magazine, Kink Magazine, Kaltbult and Vision LA.
In 2011 McNey had his first solo show, called Protect from Light, at the New York gallery, Casa de Costa. McNey's work is also included in the Elton John Photography Collection and The Leslie Lohman Museum of Gay and Lesbian Art. He currently lives and works in New York City.

1977 – 60 Minutes broadcasts a segment on child pornography, concentrating on "adult homosexuals who prey on small boys." The broadcast results in a protest campaign by Gay rights groups.


1979 – Teacher Don Jones is dismissed by the Smeaton, Saskatchewan, school board because of a complaint to the board that he is gay.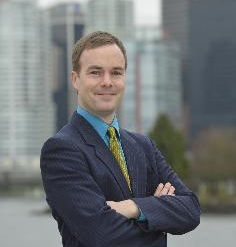 1981 – Spencer Chandra Herbert is a Canadian politician who was elected to the Legislative Assembly of British Columbia. Representing the British Columbia New Democratic Party, he won the October 29, 2008, by-election in the electoral district of Vancouver-Burrard. He was re-elected to the Legislature, this time in the newly created riding of Vancouver-West End in the May 13, 2009 general election. Chandra Herbert's BC NDP formed the Official Opposition in both the 38th and 39th Parliaments and he was assigned to be the party's critic on tourism, arts and culture.
He is openly gay and married his partner, Romi Chandra, in March 2010. Afterwards, he legally changed his name to Spencer Chandra Herbert. Both Spencer and Romi have been active supporting causes within the LGBT community. At the provincial level, Chandra Herbert has advocated for a community victim services worker in Davie Village, a specialized telephone line for people to call to report incidents involving gay-bashing or verbal and physical assaults, and for school boards to include LGBT issues, especially in anti-bullying lessons.

1981 – A fraternity at the University of Florida circulates a petition stating, "Homosexuals need bullets - not acceptance" during Lesbian/Gay Awareness Week.

1996 – The Episcopal Church court rules that there is no "core doctrine" against ordaining a gay man as a deacon, the clergy rank below that of priest.

1988 – Having tied up, tortured, and robbed one gay man the night before, two Hartford, Connecticut, teenagers — Sean Burke and Marcos Perez — bludgeon Richard Reihl to death. Despite attempts by the defense to portray the two teenaged assailants as star athletes and "All-American boys" who deserve leniency and compassion, a judge sentences them to forty and thirty-five years in prison, respectively, for the killing.

2008 – California State Supreme Court strikes down the state's ban on same-sex marriage, making them available from June 2008

2009 – Same-sex couples in Finland are allowed to legally adopt a biological child of one of the couple (no full adoption).

2010 – Greenland: The country's first LGBT Pride parade takes place. It's the second largest public gathering in Greenland with over 2% of the country's population attending.

MAY 16 →
[{(o)}]|[{(o)}]|[{(o)}]|[{(o)}]| [{(o)}]|[{(o)}]