April 23
[{(o)}]|[{(o)}]|[{(o)}]|[{(o)}]| [{(o)}]|[{(o)}]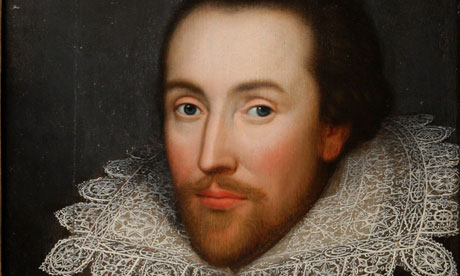 1616 – On this date the English writer and actor William Shakespeare died. He was born in 1564 and baptised on the 26 April, probably within 2 or 3 days of his birthdate. (One legend is that he died on the day that he was born - which would make his birthdate also today, 23 April)
Shakespeare is the most important playwright and poet in the English or any other language, but Shakespeare's sonnets are cited as evidence of his possible homosexuality.
The poems were initially published, perhaps without his approval, in 1609. One hundred and twenty-six of them appear to be love poems addressed to a beautiful young man whom he addresses as 'Fair Lord' or 'Fair Youth'; this is often assumed to be the same person as the 'Mr W.H.' to whom the sonnets are dedicated. The identity of this figure (if he is indeed based on a real person) is unclear; the most popular candidates are Shakespeare's patrons, Henry Wriothesley, 3rd Earl of Southampton and William Herbert, 3rd Earl of Pembroke, both of whom were considered handsome in their youth.
It remains unclear whether the Fair Lord and Fair Youth addressed represent real individuals, or even whether the authorial "I" who addresses them represents Shakespeare himself, though Wordsworth believed that with the sonnets "Shakespeare unlocked his heart".
Even though he married Anne Hathaway and had three children, the circumstantial evidence, such as in his sonnets and plays, suggests he did have an erotic interest in men. Evidence of these homosexual tendencies comes from an analysis of his sonnets, which address his "great love," who seems be a young man.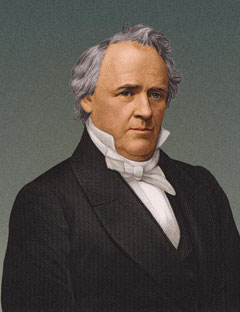 1791 – Today's the birthday of James Buchanan (d.1868), the 15th President of the United States and the nation's only bachelor chief executive, unanimously considered worst president in U.S. history.
For fifteen years in Washington, D.C., prior to his presidency, Buchanan lived with his "close friend," Alabama Senator William Rufus King. King became Vice President under Franklin Pierce. He took ill and died shortly after Pierce's inauguration, and four years before Buchanan became President. Buchanan and King's close relationship prompted the surly Andrew Jackson to refer to King as "Miss Nancy" and "Aunt Fancy," while Aaron V. Brown spoke of the two as "Buchanan and his wife." Further, some of the contemporary press also speculated about Buchanan and King's relationship.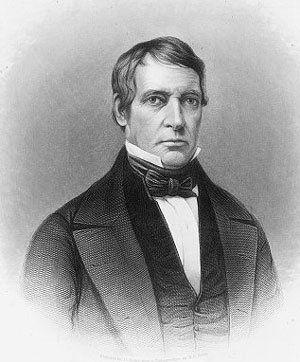 William Rufus King
Buchanan's and King's nieces destroyed their uncles' correspondence, leaving some questions as to what relationship the two men had, but the length and intimacy of surviving letters illustrate "the affection of a special friendship", and Buchanan wrote of his "communion" with his housemate . The circumstances surrounding Buchanan and King's close emotional ties have led most open historians to speculate that he was America's first homosexual president.
Perry Brass wrote us to tell us that in "several cities, most notably Washington, DC, 'James Buchanan Clubs' popped up, joined by wealthy bachelors. The clubs purported to be a place where bachelor men could 'network,' before that word became a verb, but the actual basis of the club was pretty well known: they were clubs for (somewhat) closeted A-gays. Another version of the clubs were called 'Steamboat clubs,' and I'm not sure where that word came from, although I think it had some connection with the Buchanan era as well."
Why was he such a bad president? Well, in a nutshell, most historians consider him responsible for letting the country fall apart into the Civil War. He acquiesced to Southern states (even though he himself was a Pennsylvanian). Buchanan's efforts to maintain peace between the North and the South alienated both sides. As the Southern states declared their secession in the prologue to the American Civil War, Buchanan's opinion was that secession was illegal, but that going to war to stop it was also illegal; hence he remained inactive.
By the time he left office, popular opinion had turned against him and the Democratic Party had split in two. His handling of the crisis preceding the Civil War has led to his consistent ranking by historians as one of the worst Presidents in American history.
If you visit Washington, DC, you can see the lovingly restored cottage of Buchanan's successor (and perhaps the second homosexual President) Abraham Lincoln. Located at the Old Soldiers Home near Rock Creek Park, the cottage underwent a complete renovation to return it to period authenticity as the summer home of the Lincolns during the civil war. What does this have to do with Buchanan? Well, if you stand in the front yard of the Lincoln cottage, across the way you'll see the beautiful cottage that was the summer home to Buchanan and King on those hot steamy Washington summers of long ago.

1829 – Pennsylvania passes a new sodomy law with a penalty of 1-5 years for a first offense and up to 10 years for a second offense.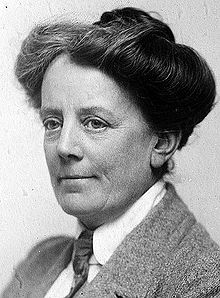 1858 – Dame Ethel Smyth, DBE (d.1944) was an English composer and a leader of the women's suffrage movement.
Her father,was a Major-General in the Royal Artillery. Her family was opposed to her making a career in music. She studied with Alexander Ewing when she was seventeen and took an interest in Wagner and Berlioz. After a major battle with her family about it, she was allowed to study music in Leipzig, with Carl Reinecke, amongst others, and then, after leaving the conservatoire, privately with Heinrich von Herzogenberg.
While at the conservatory she met some important composers including Dvořák, Grieg and Tchaikovsky, but she considered the tuition substandard and left after a year. Through Herzogenberg she met Clara Schumann and Brahms. Later she wrote her Mass in D in 1891 (in spite of being an atheist), which is very much in the style of Brahms's A German Requiem. She also wrote some German songs in his style and the Seven Short Chorale Preludes.
Ethel Smyth's works included chamber pieces, symphonies, choral works and operas (most famously The Wreckers).
In 1910 Smyth joined the Women's Social and Political Union, a militant suffrage organization, giving up music for two years to devote herself to the cause. Her "The March of the Women" (1911) became the anthem of the women's suffrage movement, though suffragists most often shouted the words, by Cicely Hamilton, rather than actually singing Smyth's tune. When the W.S.P.U.'s leader, Emmeline Pankhurst, called on members to break the windows of anti-suffrage politicians as a protest, Smyth - along with 108 others - did so. She served two months in Holloway Prison. When Thomas Beecham went to visit her there, he found suffragettes marching in the quadrangle and singing, as Smyth leaned out a window conducting the song with a toothbrush.
Smyth was prone to grand romantic passions, most of them with women. She wrote to Harry Brewster, who may have been her only male lover, that it was "easier for me to love my own sex passionately, rather than yours", calling this an "everlasting puzzle". Smyth was at one time in love with the married suffragette Emmeline Pankhurst. At age 71 she fell in love with writer Virginia Woolf, who, both alarmed and amused, said it was "like being caught by a giant crab", but the two became friends.
Smyth wrote seven torrid volumes of explicit memoirs. She was something of a female Don Juan. She particularly enjoyed seducing the wives of men who had wanted to sleep with her.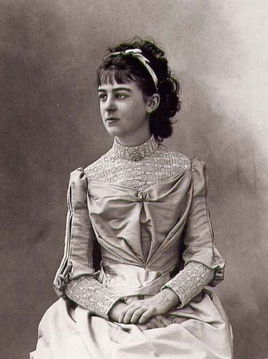 1875 – Élisabeth, Duchess of Clermont-Tonnerre, née de Gramont, (d.1954) was a French writer of the early 20th century, best known for her long-term lesbian relationship with Natalie Clifford Barney. A descendant of Henry IV of France, Élisabeth de Gramont had grown up among the highest aristocracy; when she was a child, according to Janet Flanner, "peasants on her farm... begged her not to clean her shoes before entering their houses". She looked back on this lost world of wealth and privilege with little regret, and became known as the "red duchess" for her support of socialism.
She was a close friend, and sometimes critic of writer Marcel Proust, whom she had met on 9 June 1903. In her youth, Élisabeth de Gramont was a strikingly pretty woman. Opinionated, outspoken, she became openly bisexual by the start of the 20th century, despite being married.
Natalie Barney and Duchess de Clermont-Tonnerre first met in the spring of 1909, and became lovers on 1 May 1910, a date that became their anniversary. Although neither was faithful to the other sexually, they were devoted to one another for their entire lives. She was married to Philibert, duc de Clermont-Tonnerre and had two daughters in 1909, when she met Natalie Barney. Her husband is said to have been violent and tyrannical, but there is little confirmation to that. The Duchesse accepted Barney's nonmonogamy—perhaps reluctantly at first—and went out of her way to be gracious to Barney's other lovers. For example, she always included Romaine Brooks, another of Barney's lovers, when she invited Barney to vacation in the country.
On 20 June 1918 the two filed an "unofficial" but, at least to them, binding "marriage contract". The contract stated, in part;
"After nine years of life together, joys and worries shared, and affairs confessed. For the survival of the bond that we believe-and wish to believe-is unbreakable, since at its lowest level of reciprocal emotionalism that is the conclusion reached. The union, sorely tried by the passing years, failed doubly the faithfulness test in its sixth year, showing us that adultery is inevitable in these relationships where there is no prejudice, no religion other than feelings, no laws other than desire, incapable of vain sacrifices that seem to be the negation of life..."
In essence, the contract was a contract that would bind them together, at least in their own minds, but did not bind them to being only with one another sexually. The contract was honored by both until death separated them.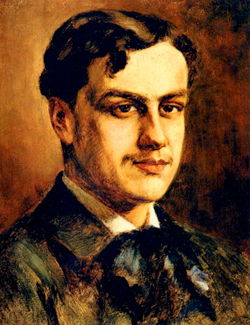 1882 – The Chilean novelist Augusto Goemine Thomson better known as Augusto D'Halmar was born on this date. He is best known as the author of the novel "Pasión y muerte del Cura Deusto" which was published in 1924. It was one of the first novels to deal with homosexuality in an open way. In 1942 D'Halmar was awarded the Premio Nacional de Literatura. He was the first recipient of the honor.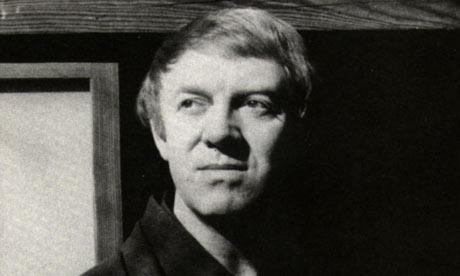 1918 – James Kirkup (d.2009) was a prolific English poet, translator and travel writer. He wrote over 30 books, including autobiographies, novels and plays. He became a Fellow of the Royal Society of Literature in 1962.
During World War II he was a conscientious objector, and worked for the Forestry Commission and on the land in the Yorkshire Dales.He taught at The Downs School in Colwall, Malvern, where W.H. Auden had earlier been a master. Kirkup wrote his first book of poetry,
The Drowned Sailor
at the Downs, which was published in 1947.
In 1952 he moved south to Gloucestershire and became visiting poet at Bath Academy of Art for the next three years. Moving on from Bath, he taught in a London grammar school before leaving England in 1956 to live and work in Europe, the Americas and the Far East. In Japan, he found acceptance and appreciation of his work, and he settled there for 30 years, lecturing in English literature at several universities.
Kirkup came to public attention in 1977, after the newspaper Gay News published his poem The Love That Dares to Speak Its Name, in which a Roman centurion describes his lust for and attraction to the crucified Jesus. The paper was successfully prosecuted in the Whitehouse v. Lemon case, along with the editor, Dennis Lemon, for blasphemous libel under the 1697 Blasphemy Act, by Mary Whitehouse, then Secretary of the National Viewers' and Listeners' Association.
You can read the poem here: The Love That Dares To Speak Its Name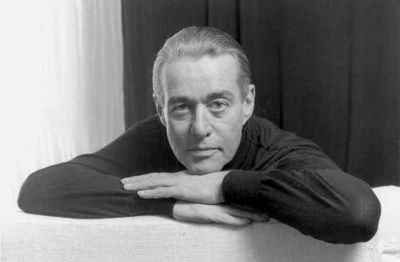 1932 – Today is the birthday of the American fashion designer Roy Halston Frowick (d.1990), an iconic clothing designer of the 1970s. His long dresses or copies of his style were popular fashion wear in mid-1970s discotheques. He began his career as a milliner (designing the pillbox hat Jacqueline Kennedy wore to her husband's 1961 Presidential inauguration) and when he moved to designing women's wear, Newsweek dubbed him "the premier fashion designer of all America." His designs were worn by Bianca Jagger, Liza Minnelli, Anjelica Huston, Lauren Bacall, Babe Paley, and Elizabeth Taylor, setting a style that would be closely associated with the international jet set of the era.
Roy Halston Frowick was born on April 23, 1932 in Des Moines, Iowa. Roy developed an interest in sewing from his mother. As an adolescent he began creating hats and embellishing outfits for his mother and sister. After the family moved to Chicago in 1952, he worked as a window dresser.
Frowick's first big break came when the Chicago Daily News ran a brief story on his fashionable hats. In 1957 he opened his first shop, the Boulevard Salon, on Michigan Avenue. It was at this point that he began to use his middle name as his professional moniker.
With the help of a lover twenty-five years his senior, celebrity hair stylist André Basil, Halston further developed his career by moving to New York later in 1957. Basil introduced Halston to milliner Lilly Daché, who offered him a job. Within a year he had been named co-designer at Daché, become the new best friend of several fashion editors and publishers, and left Daché's studio to become head milliner for department store Bergdorf Goodman.
Simplicity was the trademark of Halston's creations. By the mid-1970s ethnic peasant looks were being created by all the European designers, but Halston, who hated the fussiness and non-American qualities of such designs, bucked this trend. At a 1973 fashion show at Versailles, where American designers were invited to showcase their work alongside top French designers, Halston stunned the fashion world by the awesome purity of his dresses.
In the early 1970s Halston became enamored of a Colombian window dresser named Victor Hugo. Through Hugo he met and befriended his perfect art-world counterpart, Andy Warhol.
In the late 1970s and early 1980s, Halston threw himself whole-heartedly into a celebrity lifestyle and was frequently featured in the gossip columns. During this period, he was seen partying with his friend Liza Minnelli at the gay holiday resort Fire Island. Patricia Mears reports that he took full advantage of the drugs that were available at the nightclubs he frequented.
Despite his achievements, his increasing drug use and failure to meet deadlines (he was reluctant to hire junior designers to design licensed products) undermined his success. In October of 1984 he was fired from his own company and lost the right to design and sell clothes under his own name. In 1990, he died of lung cancer from complications of AIDS in San Francisco, California. According to Salon.com, Halston was "the first international fashion superstar and possibly the best designer America has ever had."


Revised 2022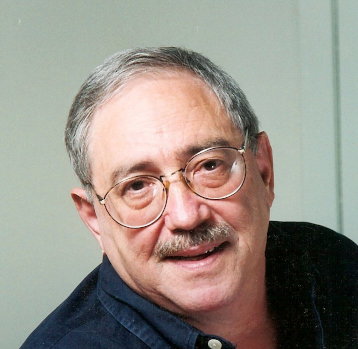 1935 – Charles Silverstein, Ph.D. is an American writer, therapist and gay activist. He is a frequent lecturer at conventions on both the state and national levels, author of eight books and many professional papers, and has received many awards from the American Psychological Association and the American Psychological Foundation for his presentation to eliminate homosexuality as a mental disorder, and for his founding two counseling centers for lesbian, gay, bisexual, and transgender (LGBT) people in order to deliver unbiased treatment, and for his founding of the Journal of Homosexuality.
In 1977, Silverstein and Edmund White co-authored The Joy of Gay Sex, described by The Advocate as a "landmark" book that has "educated generations of gay men". On the LGBTQ&A podcast in 2021, Silverstein said,
"When Ed and I first sat down to talk about the book and we made a list of the entries, it was quite clear that a majority of the entries were not about sex, it was about community and it was about relating to each other. While most people think of all the dirty pictures, what we always thought our greatest contribution was, is trying to write something that we would've wanted when we were kids, and that would be something more than just sex. That would be about community."
His For the Ferryman is a stunning memoir. Silverstein spends a considerable bulk of the memoir charting the gay radicalism of the 1970s, pairs these passages with intimate glimpses into his twenty-year romantic relationship with William Bory (1950 - 1993), a radical gay activist who was prone to several neuroses and a host of addictions. Rather than idealizing his lover, Silverstein captures Bory in all his complexities: charming, difficult and maddeningly broken.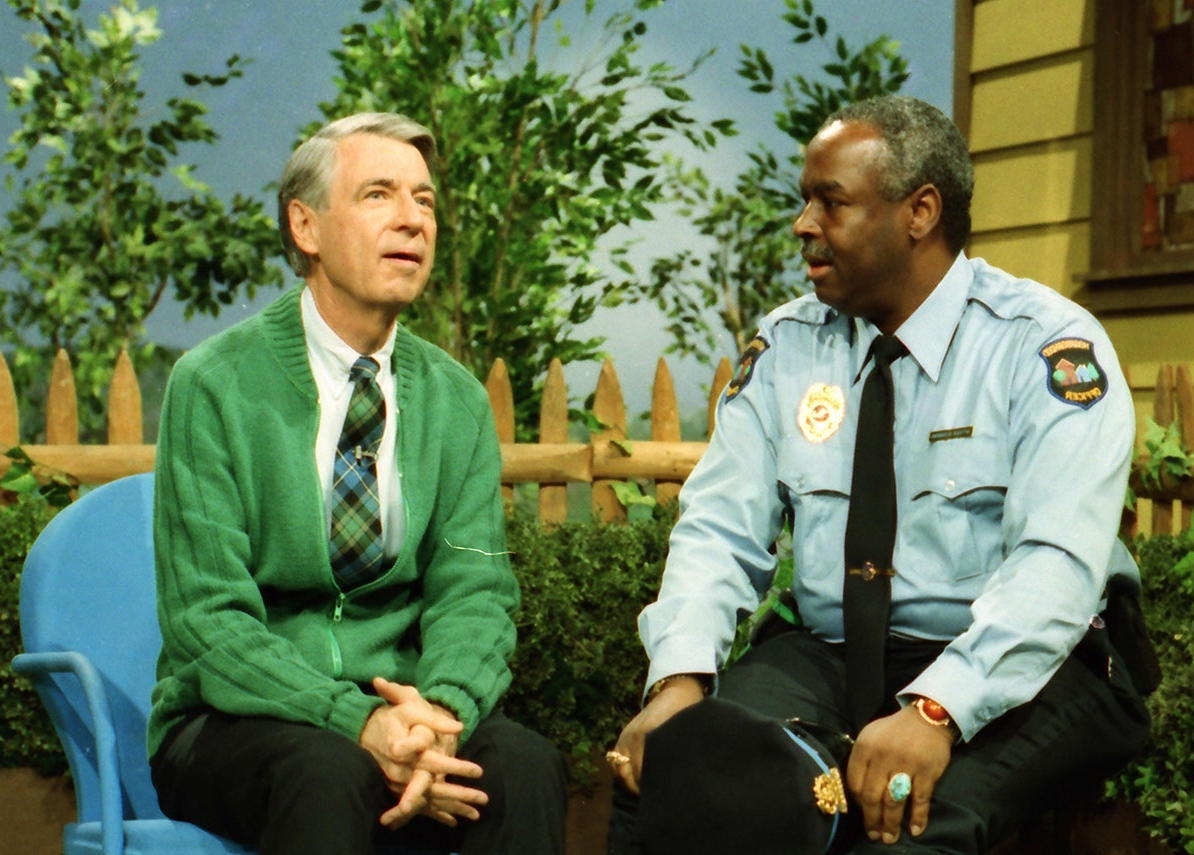 Mister Rogers with Officer Clemmons
1945 – François Clemmons is an American singer, actor, playwright and university lecturer. He is perhaps best known for his appearances as "Officer Clemmons" on the PBS television series Mister Rogers' Neighborhood from 1968 to 1993.
Clemmons was born in Birmingham, Alabama and raised in Youngstown, Ohio. When it was discovered that he had an excellent singing voice, he began performing locally at church functions. He became choir director of his church at the age of 10. His first songs were the spirituals of pre-Civil War America, passed down to him by his mother. He soon branched out across genres, singing with various community groups. For a while, he was the lead singer of a rock 'n' roll group called the Jokers.
Clemmons received a Bachelor of Music degree from Oberlin College, and a Master of Fine Arts from Carnegie Mellon University. He also received an honorary degree of Doctor of Arts from Middlebury College.
For 25 years, Clemmons performed the role of Officer Clemmons, a friendly neighborhood policeman, in the "Neighborhood of Make-Believe" on the children's television show
Mister Rogers' Neighborhood
. In the neighborhood itself, Clemmons ran a singing and dance studio located in the building diagonally across the street from Mister Rogers' house. He was one of the first African Americans to have a recurring role on a kids' TV series, and his presentation – as both a beloved neighbor to Mister Rogers and as a respected authority figure – has been described as a ground-breaking message in race relations.
While attending Oberlin College, Clemmons realized that he was gay, but remained closeted, fearing disapproval from his religious family and the community. In 1968, Fred Rogers told Clemmons that while his sexuality did not matter to him personally, Clemmons could not be "out" and continue appearing on Mister Rogers' Neighborhood, because of the scandal that would arise. In the late 1960s, Rogers and others suggested that Clemmons get married as a way to deal with his sexual orientation, which he did. His marriage to wife Carol did not work out, and Clemmons divorced in 1974 so that he could live openly as a gay man. Rogers remained personally supportive of Clemmons, but required him to avoid any indication of his homosexuality – such as the earring he began to wear as a signifier – on the program.
Clemmons lives and works in Middlebury, Vermont, where he is the Emeritus Artist in Residence of Middlebury College. He is a member of Phi Mu Alpha Sinfonia, the national fraternity for men in music.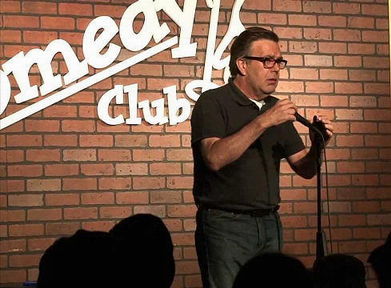 1957 – Kevin Meaney is an American stand-up comedian and actor.
Meaney began his career in comedy in 1980. His "big break" into mainstream culture is considered to be his first HBO comedy special done in 1986, followed by his debut performance on The Tonight Show in 1987. Since then, his act has been broadcast several times by HBO, Comedy Central and several network television stations with appearances on The Tonight Show, Late Night With David Letterman, Regis And Kathy Lee, Oprah and Conan.
He is also an accomplished singer and has written and produced songs for HBO and Comedy Central with his co-writer Martin Olson, with whom he has written several television series.
When he was 39 years old, he married a woman he had just met in Las Vegas. The marriage was annulled shortly afterwards. He later married television executive Mary Ann Halford and they had one daughter.
On XM Radio's Stand Up Sit Down on May 5, 2008, Meaney stated publicly that he is gay. He explained that his time on Broadway was where he gained the courage to accept his homosexuality. Soon after, he and his wife divorced.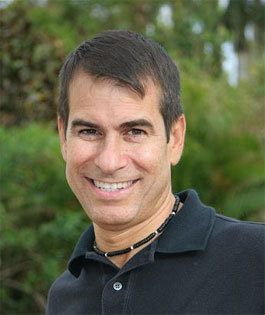 1957 – Alex Sanchez's unique background as a youth and family counselor and his experiences as an immigrant have helped make him an important voice in today's young adult glbtq literature canon. Born in Mexico City, Mexico, to parents of both Cuban and German descent, Sanchez immigrated with his family to Texas in 1962 at the age of five.
In a panel discussion at the 2003 National Council of Teachers of English convention, he explained, "Because of my light-skinned father and his German last name (not Sanchez), I learned I could pass as white. I could hide who I was, so that others would like and accept me."
At age 13, Sanchez realized that he was gay. He once again experienced feelings of being an outsider. But this time he felt there was no one he could talk to or relate to. He found no books in the library that described what he was going through, and none to tell him that what he felt was okay.
"So," he explained, "just as I had learned to hide that I was Mexican, I tried to hide that I was gay. I became depressed, quiet, invisible, trying to escape calling attention to myself."
After graduation, he worked as a family and youth counselor for ten years. During that time, he began to write the story that would eventually become Rainbow Boys (2001).
The book features three distinct and well-developed gay teens: an "out-and-proud" gay activist, a jock who starts the book with a girlfriend and family issues, and a low-key closeted teen who experiences prejudice due to his friendship with the more flamboyant character. The characters' stories are continued in Rainbow High (2003) and Rainbow Road (2005).
Considering that the average age most gay Americans now "come out" has dropped from age 21 (in 1979) to around 15 today (and as low as ten), the need for middle-grade glbtq fiction is obvious.
Alex Sanchez is one of today's most influential authors for the glbtq young adult market. His popularity and success is due to many factors, but most notably his believable characters, the timely and relevant storylines of his novels, and the broad appeal of the stories to both gay and straight teens.
Sanchez's books have helped countless gay teens accept themselves while at the same time helping straight readers understand and empathize with gay teens.

1969 – Kansas passes a new criminal code and becomes the first state in the nation to makes its sodomy law applicable only to people of the same sex. It also reduces the penalty from a felony to a misdemeanor. The commission writing the code tells the legislature that the language is standard in new codes, even though no other state has such a provision.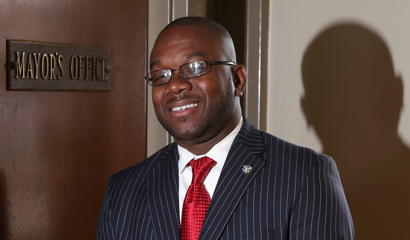 1979 – Marco McMillian (d.2013) was a businessman and candidate for mayor of Clarksdale, Mississippi in 2013. He was "the first openly gay man to be a viable candidate for public office in Mississippi". McMillian was CEO of MWM & Associates, a firm that provided consulting to non-profit organizations. He was murdered in 2013.
Marco McMillian was born in 1979 in Mississippi. After attending local schools, he attended Jackson State University, studying business, and went on to earn a master's degree from Saint Mary's University of Minnesota.
He developed his own business, eventually becoming CEO of MWM & Associates, which provided consulting to non-profit organizations. He became active in the Democratic Party and in 2013 he ran for mayor of Clarksdale, Mississippi.
On February 27, 2013, McMillian was found dead at age 34 beside a levee near Clarksdale, having been beaten and burned. The FBI released a statement saying that it is "aware of the case, has been monitoring the state investigation, and will assess evidence to determine whether federal prosecution is appropriate". Lawrence Reed, age 22, was charged with murder on February 28. Reed was "allegedly driving McMillian's SUV when it was involved in a head-on crash" on February 26, and Reed was subsequently airlifted to a local hospital to treat his injuries.
According to his mother and stepfather, McMillian had left his house at around 10 p.m. on the evening of February 25 to move some cars out of the driveway, but his stepfather noted that he had not returned inside when he awoke at midnight. A friend of Reed who saw him on the morning of February 26 stated that Reed said he had met with McMillian and together, Reed and McMillian planned to go to a party in a neighboring town, but McMillian had driven them to a deserted place and made sexual advances to Reed. Reed claimed he acted in self-defense after McMillian attempted to rape him. Reed used his wallet chain to choke McMillian, and then dragged him into a body of water to make sure that he was dead. He then doused the body in gasoline and set it on fire. The friend saw a visibly bloodied Reed at approximately 8 a.m. on the morning of February 26. At 8:30 a.m., Reed was involved in a head-on collision while driving McMillian's vehicle, and police began to search for McMillian.
On May 1, 2013, an autopsy report says blunt force trauma most likely contributed to McMillian's death, but the cause of death was listed as "asphyxia by undetermined etiology." It did not give an exact reason for the death beyond calling it a homicide.
Reed was held in custody without bond after his arrest. In August 2013, a judge in Coahoma County ordered the case against Reed moved to Quitman County, where it is alleged the murder took place. Reed was indicted by a grand jury in Quitman County in February 2014. On April 2, 2015, Reed was found guilty of the murder following a jury trial, and sentenced to life in prison.

1977 – Vermont passes a new sexual assault law that includes a repeal of its law banning oral sex.


1980 – Montreal Police raid Sauna David, a gay bathhouse, and arrest sixty-one men on bawdyhouse charges.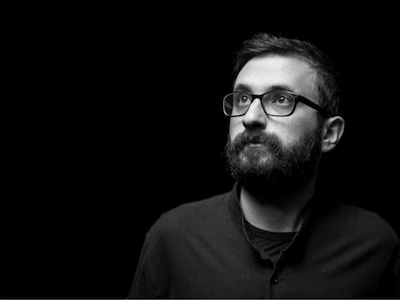 1984 – Aras Onur is a Turkish author, poet, and columnist.
Aras Onur was born in Ankara and is a graduate of TED Ankara College and University of Ankara. He started his literary career in the early 2000s. Openly gay, he has been often associated with local LGBT literature.
He is often identified as a socialist in the media, although his conservative tendencies are also often noted. Aras Onur was mastermind of "Kindle a Candle" protests, a wave of civil unrests in Turkey which began on 11 September 2015. The protesters were spurred on by a manifesto released by columnists of the national newspaper Karsi, in which the slogan "Kindle a Candle, Stand Out" was featured.
Onur had written Karsi editorial columns for two years as the acting-editor until he resigned from office in October 2016, following a ban on accessing the paper's website.

1984 – The US Dept. of Health and Human Services Secretary holds a press conference announcing that the virus that causes AIDS has been discovered: it's HTLV-3, known today as HIV ('human immunodeficiency virus'). AIDS was originally named called GRID – 'gay related immune deficiency'.

1990 - The Hate Crimes Statistic Act is signed into law by President George Bush. It is the first U.S. bill to use the phrase "sexual orientation."

2013 – The French Senate approves same-sex marriage.

APRIL 24 →
[{(o)}]|[{(o)}]|[{(o)}]|[{(o)}]| [{(o)}]|[{(o)}]