January 13
[{(o)}]|[{(o)}]|[{(o)}]|[{(o)}]| [{(o)}]|[{(o)}]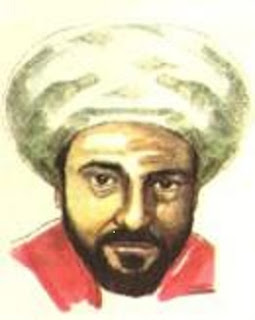 915 – Born: Al-Hakem II, Caliph of Cordoba. Numerous important men in Islamic history, especially the rulers and poets, are known to have had male lovers, or celebrated male love in their poetry. Al-Hakem II, Caliph of Cordoba in Spain, is an example - just like his father before him.
In his youth his loves seem to have been entirely homosexual. He was known to have openly kept a male harem.This exclusivity was a problem, since it was essential to produce an heir. A resolution was reached by his taking a concubine who dressed in boys' clothes and was given the masculine name of Jafar.
Successor of Abd-al-Rahman III, who had kept both male and female harems, Caliph Al-Hakem II in year 965 built the largest castle in Europe (446 m long, 89 m wide and 1,200 m in perimeter) at Gormaz (close to the road that goes from Aranda de Duero to Medinaceli).
His rule assured a long period of peace to Andalusia. He was devoted to books and learning, and the Muslim library reached up to 400,000 volumes. (this was sacked in the Berber siege of Cordoba in 1100). He even sent his agents to purchase 'first edition' books from the Muslim east, such as Kitab al-Aghani (Book of Songs) by Abu al-Faraj al-Isfahani.
During his reign, a massive translation effort was undertaken, and many books were translated from Latin and Greek into Arabic. He formed a joint committee of Arab Muslims and Iberian Mozarab Christians for this task. By mid tenth century most of existing Greek and Hellenic works were translated into Arabic. He enlarged and beautifully decorated Cordoba's Mosque.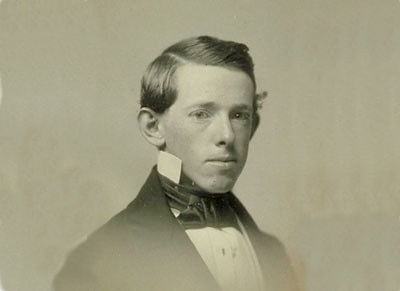 1834 – Horatio Alger, American author, minister, born (d.1899) a 19th century American author who wrote approximately 135 "dime novels." Many of his works have been described as "rags-to-riches" stories, illustrating how down-and-out boys might be able to achieve the American Dream of wealth and success through hard work, courage, determination and concern for others.
This widely-held view involves a significant simplification, as Alger's characters do not typically achieve extreme wealth; rather they attain middle-class security, stability, and a solid reputation — that is, their efforts are rewarded with a place in society, not domination of it. He is noted as a significant figure in the history of American cultural and social ideals, even though his novels are rarely read these days. As bestsellers in their own time, Alger's books rivaled those of Mark Twain in popularity.
In 1866 Horatio Alger moved from Brewster, Mass., where he had been a Unitarian minister, to New York City. The experiences gained in his effort to improve the condition of street boys in that famous city of "lights and shadows" became the raw material of his books that he wrote for boys. By leading exemplary lives, struggling valiantly against poverty and adversity, Alger's heroes gain wealth and honor. His juvenile fiction, particularly the Luck and Pluck and Tattered Tom series, was amazingly popular and left a strong mark upon the character of a generation of American youth.

What no one knew at the time, however, was the reason for Alger's arrival in New York, not to mention an interesting correlative to his atavistic concern for boys. Back in Brewster, a special parish investigating committee of the Unitarian church had charged their minister with "gross immorality and a most heinous crime, a crime of no less magnitude than the abominable and revolting crime of familiarity with boys." Considering what Alger had been accused of doing to two lads named John Clark and Thomas S. Crocker before he hightailed it out of Brewster, is it any wonder that his first boys' book was called Ragged Dick?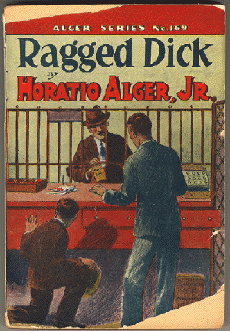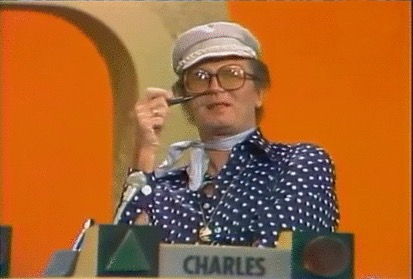 1931 – Charles Nelson Reilly, American actor (d.2007); An American actor, comedian, director and drama teacher known for his comedic roles in movies, children's television, animated cartoons and as a panelist on the game show Match Game. Reilly did not publicly proclaim his sexuality until his one-man show Save It for the Stage. However, much like fellow game-show regular Paul Lynde of the same era, Reilly played up a campy on-screen persona. In many episodes of Match Game, he would lampoon himself by briefly affecting a deep voice and self-consciously describing how "butch" he was. He mentioned in a 2002 interview with Entertainment Tonight that he felt no need to note this and that he never purposefully hid his sexuality from anyone.
In October 2001, Reilly opened on Broadway in a one-man show about his life, Save It for the Stage: The Life of Reilly. Though some critics complained that the show's three-hour length cried out for editing, all were charmed by the versatile Reilly's frankness and gentle humor.
One moment in the show was especially poignant for his gay audience. Reilly reminisced about his first attempts to seek work on television. An NBC executive told him flatly, "They don't let queers on TV." With arch irony, Reilly pointed out that by the 1970s he had become one of the most familiar faces in American television.
A film version of The Life of Reilly, directed by Barry Polterman and Frank Anderson, premiered at film festivals in 2006.
Patrick Hughes III, a set decorator and dresser, was Reilly's domestic partner; the two met backstage while Reilly was appearing on the game show Battlestars. They lived in Beverly Hills. On May 25, 2007, Reilly died at his home from complications from pneumonia after a year-long illness.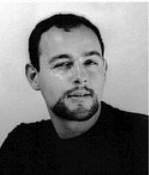 1934 – Ralph Sylvester (d.2018) was the Sylvester of the famed booksellers and publisher Sylvester & Orphanos. Ralph Sylvester and Stathis Orphanos, operating as Sylvester & Orphanos, were partners in life as well as in business. They were best known for their beautiful, meticulously executed books, which are avidly collected by lovers of fine printing.
Ralph Sylvester was born in Derry, Pennsylvania, of Italian descent. He came to California in 1956 when he was in the army and stationed at Fort Ord
Sylvester and Orphanos met in 1960 in Los Angeles, where they continued to live. They resided below the Hollywood sign in the Beachwood Canyon area of the city and also owned a home in San Marcos, California.
Their first book was a sumptuous edition of Christopher Isherwood's Christopher and His Kind, issued in 1976. The next twenty-three books were printed letterpress in southern California, and their most recent, printed letterpress in Greece in 2004, is devoted to the work of the gay modern Greek artist Yannis Tsarouchis.
Among the authors and contributors to the books published by Sylvester & Orphanos are many gay writers, artists, and composers.

1934 – Rip Taylor, American actor, born (d.2019); an openly gay American actor and commedian. Taylor was known for his high-voiced yells, zany hair (which is a toupée), and bushy handlebar moustache over a perpetual toothy grin. He always entered a venue tossing handfuls of confetti from a paper bag onto his audience and laughing hysterically, while the band played his theme song, "Happy Days Are Here Again."

Taylor's comedic style included horrible puns, often in conjunction with props (for example, holding up a plastic fish full of holes and exclaiming "Holy Mackerel!") and miming along to novelty records (including the works of Spike Jones). If he got little or no reaction following one of his jokes, he would stop for a moment and yell at the audience: "I don't dance, folks! This is it!" Or, "Hello? Can you people hear me?"
In 2006, Rip Taylor publicly came out of the closet , not exactly shocking colleagues and fans. Prompted by celebrity blogger Perez Hilton —who questioned why the allegedly hetero comedian was spending so much time cruising the bars in West Hollywood— Taylor released a statement confirming he was "a gay man, and proud of it."
"It's such a relief to finally unload this burden," said Taylor, 72, following in the footsteps of Lance Bass and Neil Patrick Harris. "I've been living a lie so long." His tongue was set firmly in his cheek at the time. Taylor's contemporaries said they supported their friend.
David Felcher, a spokesman for the Gay and Lesbian Alliance Against Defamation, applauded Taylor's courage. "It takes a lot of guts for someone with his visibility to admit to the world that he is homosexual," Felcher said. "So many people will benefit from this, people who are struggling with the decision to come. But if someone like Rip Taylor can do it, so can they."
Taylor said he'd been fielding numerous offers since his announcement, though he was wary of being typecast.
"I can still be a romantic leading man," he said.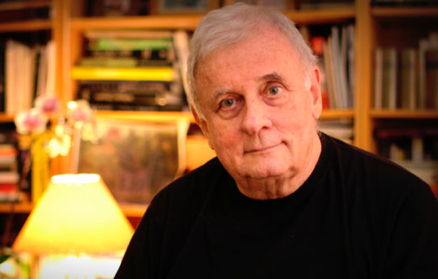 1940 – Edmund White, American author, born; an American novelist, short-story writer and critic. He is a member of the faculty of Princeton University's Program in Creative Writing. White's best-known work is A Boy's Own Story, the first volume of an autobiographical-fiction series that continued with The Beautiful Room Is Empty and The Farewell Symphony , describing stages in the life of a gay man from boyhood to middle age. Several characters in these latter two novels are recognizably based on well-known individuals from White's New York-centered literary and artistic milieu.
An earlier novel Nocturnes for the King of Naples (1978) and a later novel The Married Man (2000) are also gay-themed and draw heavily on White's own life. In 2006 he published a nonfiction autobiography entitled My Lives. It is unusual in that it is organized by theme, rather than chronologically. White's autobiographical works are frank and unapologetic about his promiscuity and his HIV-positive status. In Paris, in 1984, he was closely involved in the foundation of the French HIV/AIDS NGO AIDES.
Though he is openly gay himself, not all of his works center on gay themes. His debut Forgetting Elena (1973) is set on an imaginary island. The novel can be read as commenting on gay culture, but only in a highly coded and indirect manner. Caracole(1985) centers on heterosexual characters, relationships, and desires. Fanny: A Fiction (2003) is a historical novel about Frances Trollope and Frances Wright. White's play Terre Haute (2006) portrays discussions that take place when a prisoner based on Timothy McVeigh is visited by a writer based on Gore Vidal. (In real life McVeigh and Vidal corresponded but did not meet.)
White has been influential as a literary and cultural critic, particularly on gay issues. He has received many awards and distinctions; among these, he is a Member of the American Academy of Arts and Letters, an Officier de l'Ordre des Arts et de Lettres, and a Member of the American Academy of Arts and Sciences.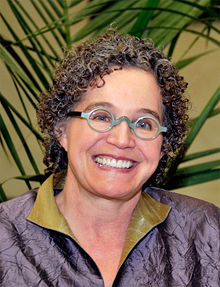 1949 – (Diane) Dee Mosbacher, MD, Ph.D., born in Houston, Texas, is an American filmmaker, lesbian feminist activist, and practicing psychiatrist. In 1993, Mosbacher founded Woman Vision, a nonprofit organization to promote tolerance and equal treatment of all people through the production and use of educational media, including video.
To date, Mosbacher has directed or produced nine documentary films through Woman Vision, each having to do with LGBTQ or Women's Rights issues. In 1994, Mosbacher directed and produced Straight From the Heart, which was nominated for an Academy Award.
In 2012, Woman Vision launched The Last Closet--a web-based campaign and video project to end homophobia in men's professional sports.
In 1995, Mosbacher co-directed and co-produced with Frances Reid Straight From the Heart, a documentary that explored relationships between straight parents and their gay children. The film includes emotional interviews with a straight couple that didn't approve of homosexuality and disowned their gay child, who died of AIDS shortly after. The film was nominated for an Academy Award.
In 2009, Mosbacher co-directed and co-produced with Fawn Yacker the documentary film Training Rules, an hour-long movie about Rene Portland, a woman's basketball coach from Penn State University. Portland allegedly banned lesbians from playing on her team. The film contains interviews with former athletes and faculty members at Penn State who say that Portland actively pursued and harassed members of her team whom she suspected to be gay.
Training Rules has been shown in dozens of film festivals in the United States, Canada, and Europe, and has won three audience choice awards to date.
Mosbacher is the daughter of the late Robert Mosbacher, who served as U.S. Secretary of Commerce under George H.W. Bush from 1989-1992. Mosbacher and her father had a close relationship despite the Republican Party's largely anti-gay position. In 1992, on a day when the two were both giving commencement speeches, she told a Washington Post reporter that she began her speech: "Dad and I had breakfast this morning. We looked at each other's speeches. He would have used mine but he's not a lesbian. I would have used his, but I'm not a Republican."
Mosbacher is married to Nanette Gartrell, MD, a researcher, psychiatrist, and author of the 2008 book My Answer Is NO. . . . If That's Okay With You.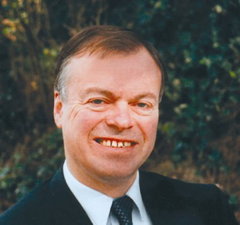 1950 – Today is the birthday of the British MP Clive Betts. Born in Sheffield as Clive James Charles Betts. Betts was made an opposition whip under Tony Blair in 1996, and after the 1997 general election entered the government as an Assistant Whip. He was promoted in 1998 to full Whip, with the title of Lord Commissioner to the Treasury, but like the majority of whips at that time was dropped from the government after the 2001 general election. Since 2002, Betts has been a Member of the Office of the Deputy Prime Minister Select Committee. Since the 2005 general election he has also been a member of the Finance and Services Committee. He was outed by a newspaper in February of 2003.
In 2003 Betts was suspended from the House of Commons for 7 days for irregularities involving the employment and visa of Jose Gasparo, a Brazilian student with previous experience as a male escort. The Telegraph newspaper reported on 10 July 2010 that Betts' partner, James Thomas, had tried to edit this fact from Betts' Wikipedia page in an attempt to cover it up. Betts was found guilty of breaching the MPs' code of conduct, with the Standards and Privileges Committee stating that he had acted "extremely foolishly" and had risked damaging public confidence in the integrity of Parliament. Particular concerns involved Betts' failure to disclose Gasparo's background to Parliamentary authorities and the fact that Betts had knowingly photocopied an altered document on Gasparo's behalf. Betts apologised unreservedly for his behaviour.
He lives in a farmhouse on the Derbyshire border with his partner James Thomas, who is also employed as his parliamentary assistant.

1958 – In the landmark case One, Inc. v. Olesen, the United States Supreme Court unanimously reverses three lower court rulings and rules in favor of the First Amendment rights of One: The Homosexual Magazine. The Court unanimously reverses the lower court rulings thereby protecting the right to publish material about homosexuality. This was the first Supreme Court ruling on a gay issue. The Court's affirmation of free speech for gay and lesbian writing opens the way for more widely distributed publications.

1959 – Kid Ramos is an American electric blues and blues rock guitarist, singer and songwriter. Ramos has released four solo albums since 1995 on Black Top and Evidence Records. He has worked with James Harman, Roomful of Blues, the Big Rhythm Combo, The Fabulous Thunderbirds, The Mannish Boys, Bobby Jones and Los Fabulocos.
David Ramos was born in Fullerton, California, United States, with both of his parents being professional opera singers. After playing at the parties of friends and at local nightclubs in his teenage years, he turned fully professional when joining James Harman's band in 1980. He stayed playing his guitar for Harman until 1988, when he briefly helped out with Roomful of Blues. However, at this point, Ramos took a break from music to raise a family, and worked as a water delivery man.
In 1994, Ramos joined forces with Lynwood Slim to form the Big Rhythm Combo. Ramos' debut solo album, Two Hands One Heart, was released the following year. Ramos had joined The Fabulous Thunderbirds in 1993, following an invitation from their singer, Kim Wilson. As well as regularly recording and appearing with them up to 2002, Ramos also continued to release his own albums, with Greasy Kid Stuff (2001) being his most recent.
Ramos appeared at the 2005 Edmonton's Labatt Blues Festival, playing along with the Mannish Boys. He also formed the roots quartet, Los Fabulocos, who released their debut album in 2008.
In 2010, Ramos came out in an interview on radio about his past homosexual relationships. A well known member, supporter, and activist for LGBT rights, Ramos has given a lot of time back to the community.
In August 2012, Ramos was diagnosed with Ewing's sarcoma, a rare form of cancer, and underwent chemotherapy treatment the following month. He was expected to require radiotherapy, surgery and further chemotherapy during the course of the next twelve months and a medical appeal was launched to assist with the costs of his treatment. Kid Ramos received the Orange County Music Awards Lifetime Achievement Award on March 7, 2014. At the event he announced that he had completed his treatment and recovered from the cancer.

1960 – Today is the birthday of the British dancer, director and choreographer Matthew Bourne. Bourne was born in Walthamstow, London. He studied at the Laban Centre for Movement and Dance in London, where he was awarded a B.A. in Dance Theatre. In addition to founding and choreographing for his own companies he has collaborated in theatre productions, working with actors including Nigel Hawthorne, Dawn French and Jonathan Pryce. Since his final Broadway performance as a dancer in January 1999, he's dedicated himself to working as a director/choreographer.
His first major brush with controversy was Swan Lake in 1995, where the story was entirely re-written and the role of the swans taken by men. The music by Tchaikovsky remained intact. This has been revived several time since then. It is not a gay ballet as such, but there is a homoerotic undercurrent. Some critics have reviewed the show harshly, saying the traditional plot has become absurd and that many scenes seem to lack motivation. Others have praised it lavishly. Similar criticism (and praise) greeted Nutcracker! in 2002.
Bourne has stated that his inspiration for most of his recent works are films and that Swan Lake was inspired in part by Alfred Hitchcock's The Birds.
His choreographed works include Overlap Lovers (1987), Town And Country (1991), Deadly Serious (1992), Nutcracker (1992),Highland Fling (1994), the stunning all-male Swan Lake (1995), Cinderella (1997), Oliver! (1997), The Car Man (a version of Carmen with a homoerotic The Postman Always Rings Twice twist) (2000), Play Without Words (2003), and Mary Poppins (2004), which won an Olivier Award.
Bourne directed and choregraphed another version of The Nutcracker for the Christmas season at London's Sadler's Wells theatre in 2002 and it subsequently toured the US. Bourne's take on the Nutcracker was unique because, in an homage to The Wizard of Oz, Bourne set the opening and ending in black and white and the world of the Nutcracker in colour. Bourne also kept it in Victorian times but set it in a Victorian orphanage resembling something out of Charles Dickens. He also made the characters quite a bit more grotesque, and introduced a more openly sexual element that not everyone has welcomed.
Bourne's next project, after a successful ballet version of the Tim Burton film Edward Scissorhands (2005-9), which toured the world extensively, was reported to be Prokofiev's Romeo and Juliet with an all-male cast and a much stronger gay element, provisionally entitled Romeo, Romeo. In fact his next production was Dorian Gray, a version of the Oscar Wilde novel, which premiered at the Edinburgh Festival in September 2008 before transferring to Sadler's Wells and touring the UK. This was followed by a sell-out UK and international tour of a revamped Swan Lake - a show that retains its power.
In 2004 he was made an Order of the British Empire (O.B.E.)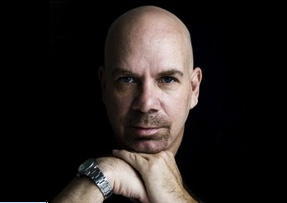 1965 – Today is the birthday of the American actor, comic and producer Jason Stuart. Born in the The Bronx, New York and raised in Los Angeles, Stuart has many productions to his credit including the albums "I'm Jason Stuart...Jealous" and "Gay Comedy Without A Dress" (2001) and appearances in various films including "A Day Without A Mexican" (2004), "Coffee Date" (2005), and "Ghosts Never Sleep" (2005).
He is openly gay, and is the chair of the Screen Actors Guild National LGBT Actors Committee. Stuart has performed at top comedy clubs and comedy festivals and hundreds of gay events and prides, colleges and universities, and even on Broadway. Since Stuart makes such a strong connection with his audience, he is in high demand by corporate programs with his lecture, Coming Out In Hollywood, on being openly gay in the workplace.
Stuart has used his talents as an openly gay actor and comedian to support the community by performing at countless benefits for issues from AIDS to the homeless. He is the chairman of the first ever Screen Actors Guild LGBT Committee, and also chairs the comedy shows for Lifeworks Mentoring Program.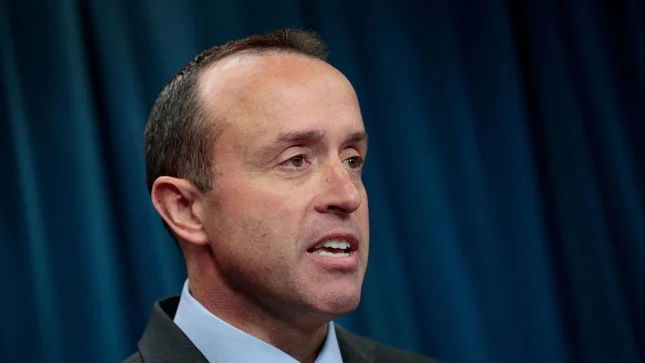 1970 – David J. Glawe was the Under Secretary of Homeland Security for Intelligence from January 2017 to May 2020 and is currently the President and CEO of the National Insurance Crime Bureau.
Glawe was born in 1970, and grew up in Davenport, Iowa. He graduated in 1992 from the University of Northern Iowa with a B.A. in Behavioral Science in criminology and certificate from the Harvard University in 2015.
Glawe started his law enforcement career as a police officer with the Houston, Texas and Aurora, Colorado Police Departments. He served as a federal agent with the United States Postal Inspection Service and then as a counter-terrorism special agent with the Federal Bureau of Investigation. In 2007, as an FBI Supervisory Special Agent in the Counterterrorism Division, he served in Iraq and Africa.
In 2012 he became Deputy National Intelligence Manager for Threat Finance and Transnational Organized Crime at the Office of the Director of National Intelligence. In 2015 he was appointed to serve as the Assistant Commissioner and Chief Intelligence Officer at United States Customs and Border Protection.
He was appointed as the acting Under Secretary of Homeland Security for Intelligence and Analysis by the President Trump on January 23, 2017, and was unanimously confirmed to that position on a permanent basis by the United States Senate on August 3, 2017. He also served briefly in the White House as Special Assistant to the President for Homeland Security. He was the longest serving Senate-confirmed official in DHS.
As the Chief Intelligence Officer and Under Secretary he oversees the intelligence capabilities for an organization of approximately 250,000 personnel. He is charged with the strategic and programmatic oversight to integrate the intelligence capabilities from 22 DHS component organizations such as: the United States Coast Guard, US Customs and Border Protection, US Secret Service, FEMA, Transportation Security Administration and the newly created Cyber Security and Infrastructure Security Agency. He is also the senior U.S. Government official statutorily charged to deliver the technical and programmatic infrastructure to drive the bi-directional dissemination of intelligence and information sharing with: state, local and private sector partners through the DHS Mission Centers.
On June 1, 2020, David Glawe became the President and CEO of the National Insurance Crime Bureau.
He became the highest ranking openly gay US Official in United States history as the Under Secretary for Intelligence at the Department of Homeland Security. On 28 June 2017 during his televised Senate confirmation hearing he introduced his husband and two children.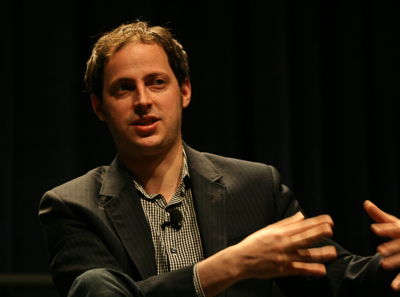 1978 – Nate Silver is an American statistician and writer. Silver first gained public recognition for developing PECOTA, a system for forecasting the performance and career development of Major League Baseball players, which he sold to and then managed for Baseball Prospectus from 2003 to 2009.
In 2007, writing under the pseudonym "Poblano", Silver began to publish analyses and predictions related to the 2008 United States presidential election. At first this work appeared on the political blog Daily Kos, but in March 2008 Silver established his own website, FiveThirtyEight.com. By summer of that year, after he revealed his identity to his readers, he began to appear as an electoral and political analyst in national print, online, and cable news media.
The accuracy of his November 2008 presidential election predictions — he correctly predicted the winner of 49 of the 50 states — won Silver further attention and commendation. The only state he missed was Indiana, which went for Barack Obama by one percentage point. He correctly predicted the winner of all 35 U.S. Senate races that year.
In 2010, Silver's FiveThirtyEight blog was licensed for publication by The New York Times. The newly renamed blog, FiveThirtyEight: Nate Silver's Political Calculus, first appeared in The Times on August 25, 2010. In 2012, FiveThirtyEight won a Webby Award as the "Best Political Blog" from the International Academy of Digital Arts and Sciences.
Silver's book,
The Signal and the Noise
, was published in September 2012. It subsequently reached The New York Times best seller list for nonfiction, and was named by Amazon.com as the #1 best nonfiction book of 2012.
In the 2012 United States presidential election between Barack Obama and Mitt Romney, he correctly predicted the winner of all 50 states and the District of Columbia. That same year, Silver's predictions of U.S. Senate races were correct in 31 of 33 states; he predicted Republican victory in North Dakota and Montana, where Democrats won.
Silver is openly gay. He told an interviewer in 2012:
"I've always felt like something of an outsider. I've always had friends, but I've always come from an outside point of view. I think that's important. If you grow up gay, or in a household that's agnostic, when most people are religious, then from the get-go, you are saying that there are things that the majority of society believes that I don't believe,"
When asked in 2008 if he had noticed people looking at him as a "gay icon," he responded, "I've started to notice it a little bit, although so far it seems like I'm more a subject of geek affection than gay affection".


Added 2022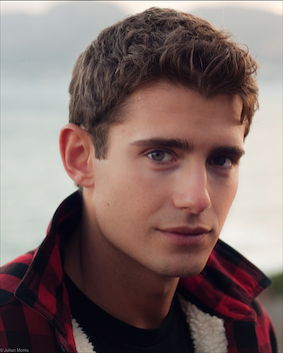 1983
–
Julian Morris
is an English actor. After appearing in the British television series
The Knock
(1996) and
Fish
(2000) during his teenage years, he had his first starring role in the American slasher film
Cry Wolf
(2005). He subsequently had supporting roles in the thriller
Donkey Punch
(2008), the historical drama
Valkyrie
(2008), and another slasher film
Sorority Row
(2009).
Morris has also appeared in American television as a series regular on Pretty Little Liars and Hand of God, and had recurring roles on Once Upon a Time and New Girl.
Morris was born in Crouch End, North London, and grew up in Muswell Hill. He is the son of South African-born Glen and Zimbabwean-born Andrea Morris, and spent a lot of time in both countries growing up. He is from a Jewish family.
Morris began acting at the Anna Scher Theatre in London. It was there, when he was 13, that a director on the British drama series The Knock spotted him and asked him to play a boy pushed into the drug trade. Morris continued his intensive training under Anna Scher for the next eight years. In this period more opportunities arose, and after appearing in several television shows, films and commercials, he went on to spend three seasons with the Royal Shakespeare Company, working with directors such as Steven Pimlott, Tim Albery and Elijah Moshinsky, and alongside actors like Simon Russell Beale, Samuel West and Roger Allam.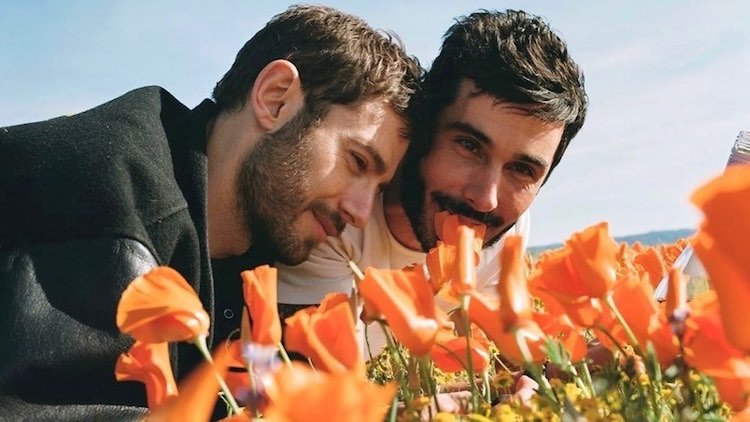 Morris with boyfriend Landon Ross
Morris publicly came out in a December 2021 post on his Instagram account celebrating his 18th anniversary with his partner Landon Ross. "18 years together, and they were the best ones because they were with you. I love you," Morris, 38, wrote in the post, tagging his longtime boyfriend.

1992 – Out Magazine begins publishing with a test issue. The first issue on the newsstands is dated Summer 1992.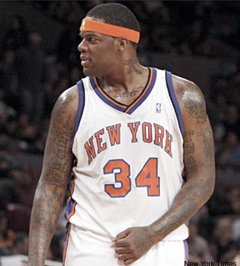 2009 – On this date New York Knicks star center Eddy Curry was hit with a sexual harassment and racial discrimination suit by his former chauffeur who claimed the basketball star had approached him in the nude and solicited him to engage in sex with the athlete.

JANUARY 14 →
[{(o)}]|[{(o)}]|[{(o)}]|[{(o)}]| [{(o)}]|[{(o)}]