April 7
[{(o)}]|[{(o)}]|[{(o)}]|[{(o)}]| [{(o)}]|[{(o)}]
529 Italy: Emperor Justinian I re-wrote Roman Law, making it distinctly Christian and stating that all same-sex acts are contrary to nature and punishable by death.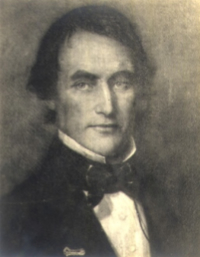 1786 – On this date William Rufus King, the U.S. Representative from North Carolina, Senator from Alabama, and the thirteenth Vice President of the United States was born (d.1853). Historians have argued about the extremely close relationship that King had with President James Buchanan.
King was close friends with James Buchanan, and the two shared a house in Washington, D.C. for fifteen years prior to Buchanan's presidency. Buchanan and King's close relationship prompted Andrew Jackson to refer to King as "Miss Nancy" and "Aunt Fancy", while Aaron V. Brown spoke of the two as "Buchanan and his wife". Further, some of the contemporary press also speculated about Buchanan and King's relationship.
Buchanan and King's nieces destroyed their uncles' correspondence, leaving some questions as to what relationship the two men had, but surviving letters illustrate the affection of a special friendship, and Buchanan wrote of his communion with his housemate. Buchanan wrote in 1844, after King left for France,
"I am now solitary and alone, having no companion in the house with me. I have gone a wooing to several gentlemen, but have not succeeded with any one of them. I feel that it is not good for man to be alone; and should not be astonished to find myself married to some old maid who can nurse me when I am sick, provide good dinners for me when I am well, and not expect from me any very ardent or romantic affection."
While the circumstances surrounding Buchanan and King have led authors such as Paul Boller to speculate that Buchanan was "America's first homosexual president", there is no direct evidence that he and King had a sexual relationship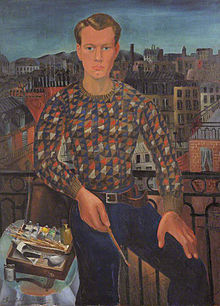 Wood Self-portrait
1901 – John Christopher Wood (d.1930), often called Kit Wood, was an English painter born in Knowsley, near Liverpool.
Christopher Wood was born son of Doctor Lucius Wood. He briefly flirted with medicine and architecture at Liverpool University before pursuing an artistic career.
At Liverpool University, Wood met
Augustus John
, who encouraged him to be a painter. The French collector
Alphonse Kahn
invited him to Paris in 1920. From 1921 he trained as a painter at the Academie Julian in Paris, where he met
Picasso
,
Jean Cocteau
,
Georges Auric
and
Diaghilev
. He travelled around Europe and north Africa between 1922 and 1924. He also collaborated with and became the lover of painter
Francis Rose
.
In 1926 Wood created designs for Romeo and Juliet for Diaghilev's Ballets Russes, although they were never used. The same year he became a member of both the London Group and the Seven and Five Society plus meeting and befriending Ben Nicholson and Winifred Nicholson.
Wood was bisexual. In the early summer of 1921, Wood met Antonio de Gandarillas, a Chilean diplomat. Gandarillas, a married homosexual fourteen years older than Wood, lived a glamorous life partly financed by gambling. Their relationship lasted through Wood's life, surviving his affair with Jeanne Bourgoint. In 1927 his plans to elope and marry heiress Meraud Guinness were frustrated by her parents whereupon he required emotional support from Winifred Nicholson. Wood also had a liaison with a Russian émigrée, Frosca Munster, whom he met in 1928.
By 1930, addicted to opium and painting frenetically in preparation for his Wertheim exhibition in London, he suffered paranoia and began carrying a revolver. On August 21 he travelled to meet his mother and sister for lunch at 'The County Hotel' in Salisbury and to show them a selection of his latest paintings. After saying goodbye he jumped under a train at Salisbury railway station, although in deference to his mother's wishes it was reported as an accident.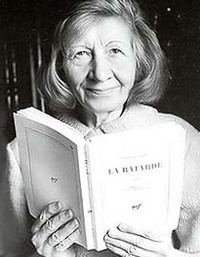 1907 – Violette Leduc, French author, born (d.1972); Leduc was born in Arras, Pas de Calais, France, the illegitimate daughter of a servant girl, Berthe. In Valenciennes, the young Violette spent most of her childhood suffering from poor self-esteem, exacerbated by her mother's hostility and overprotectiveness. She developed tender friendships with her grandmother Fideline and her maternal aunt Laure. Her formal education, begun in 1913, was interrupted by World War I. After the war, she went to a boarding school, the Collège de Douai, where she experienced Lesbian affairs with a classmate and a music instructor who was fired over the incident.
In 1926, Leduc moved to Paris and enrolled in the Lycée Racine. That same year, she failed her baccalaureate exam and began working as a telephone operator and secretary at Plon publishers.
In 1932 she met Maurice Sachs and Simone de Beauvoir, who encouraged her to write. Her first novel L'Asphyxie (In the Prison of Her Skin) was published by Albert Camus for Éditions Gallimard and earned her praise from Jean-Paul Sartre, Jean Cocteau and Jean Genet.
In 1955, Leduc was forced to remove part of her novel Ravages because of sexually explicit passages describing lesbianism. The censored part was eventually published as a separate novella, Thérèse and Isabelle in 1966. Another novel, Le Taxi caused controversy because of its depiction of incest between a brother and sister.
Leduc's best-known book, the memoir La Bâtarde, was published in 1964. It quickly became a bestseller. She went on to write eight more books, including La Folie en tête (Mad in Pursuit), the second part of her literary autobiography.
In 1968 Radley Metzger made a film of Leduc's novel Thérèse and Isabelle. The film was a commercial feature about adolescent lesbian love, starring Essy Persson and Anna Gael.
Leduc developed breast cancer and died aged 65 after two operations.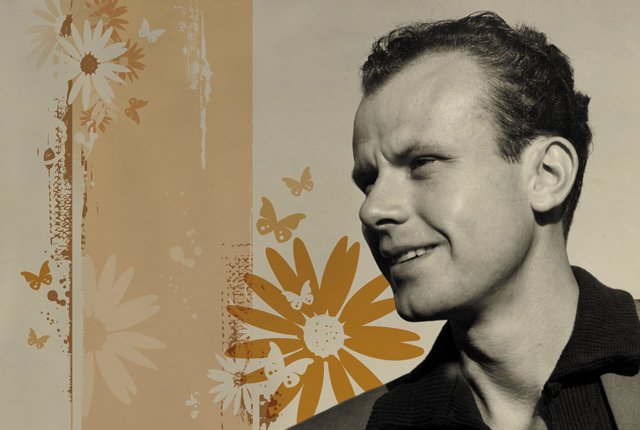 Young Harry Hay - Activist
1912 – Harry Hay, the founder of the Mattachine Society and the Radical Faeries, was born on this date (d.2002).
Although Harry Hay claimed 'never to have even heard' of the earlier Gay liberation struggle in Germany - by the people around Adolf Brand, Magnus Hirschfeld and Leontine Sagan - he is known to have talked about it with European emigres in America including Mattachine co-founder Rudi Gernreich. (However, Gernreich arrived in America at age 14, and Hay had already written his Gay manifesto when they met).
Hay, along with Roger Barlow and LeRoy Robbins directed a short film Even As You and I (1937) featuring Hay, Barlow, and filmmaker Hy Hirsh. A married man (beard/wife Anita Platky) and a member of the Communist Party USA, Hay composed the first manifesto of the American Gay rights movement in 1948, writing:
"We, the Androgynes of the world, have formed this responsible corporate body to demonstrate by our efforts that our physiological and psychological handicaps need be no deterrent in integrating ten percent of the world's population towards the constructive social progress of mankind."
Hay soon dispensed with the apologetic language and ideas. Though it may seem very dated today, the group was very radical compared to the rest of society at the time. It and Hay were among the first to advance the argument that Gay people represented a "cultural minority" as well as being just individuals, and even called for public marches of homosexuals, predicting later Gay pride parades.
Hay's concept of the "cultural minority" came directly from his Marxist studies, and the rhetoric he and his colleague Charles Rowland employed often reflected the militancy of Communist tradition. As the Mattachine Society grew with chapters around the country, the organization saw the Communist ties of its founders, including Hay, as a threat during that McCarthy-ite witch-hunt era, and expelled them from leadership. The organization took a more cautious tack so that by the time of the Stonewall riots the Mattachine Society came to be seen by many as stodgy and assimilationist.
The Communist Party did not allow Gays to be members, claiming that homosexuality was a 'deviation'; perhaps more important was the fear that a member's (usually secret) homosexuality would leave them open to blackmail and was a security risk in an era of red-baiting. Concerned to save the party difficulties, as he put more energy into the Mattachine Society, Hay himself had approached the CP's leaders and recommended his own expulsion. However, after much soul-searching, the CP, clearly reeling at the loss of a respected member and theoretician of 18 years standing, refused to expel Hay, instead dropping him as a 'security risk' but ostentatiously announcing him to be a 'Lifelong Friend of the People'.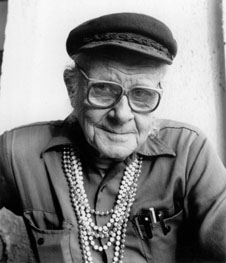 Hay in later years
Hay later became an outspoken critic of Gay assimilationism and went on to help found both Jesse Jackson's Rainbow Coalition and the Gay men's group the Radical Faeries, as well as being active in the Native American movements.
Hay once explained,
"We pulled an ugly green frog skin of heterosexual conformity over us, and that's how we got through school with a full set of teeth. We know how to live through their eyes. We can always play their games, but are we denying ourselves by doing this? If you're going to carry the skin of conformity over you, you are going to suppress the beautiful prince or princess within you."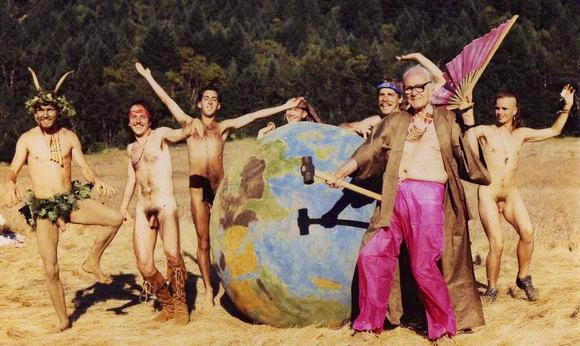 Harry Hay and the Radical Faeries
In 1963, at age 51, he met an inventor named John Burnside, who became his life partner. They lived first in Los Angeles, and later in a Pueblo Indian reserve in New Mexico. After returning to Los Angeles to help organize the first Radical Faerie gathering, the couple moved to San Francisco, where Hay died of lung cancer at age 90. Hay was the subject of the 2002 documentary by Eric Slade, "Hope along the Wind: The Life of Harry Hay" (2002).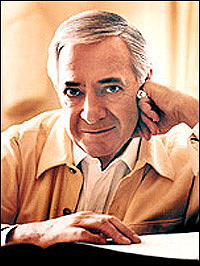 1912 – Academy Award nominated songwriter Jack Lawrence was born on this date (d.2009). He wrote about his being Gay in his 2004 autobiography, They All Sang My Songs. He was a gay man during a time when it was astronomically difficult to be one.
In addition to fun stories about divas ranging from Tallulah Bankhead to Cher, his book They All Sang My Songs covered his discreet queer life (he was closeted until sometime in his thirties), during which he attended gay "rent parties" in Harlem, and cruised Central Park for sex.
In 1945, met the love of his life, Walter Myden, who remained with Lawrence until he died 30 years later. Then Lawrence and Richard Debnam—who actually became Richard Lawrence when Jack adopted him in 1979—shared their love, with Richard more like the son he never had, Jack explained. "I think I would've been a good parent," the songwriter said, adding that not having children may have been his one regret. His songs, though, will live on longer than any child would have.
You probably know his songs through recordings like the Ink Spots' "If I Didn't Care", Rosemary Clooney's "Tenderly" and Frank Sinatra's "All Or Nothing At All" which was Sinatra's first solo hit.
Hearing his music now one can hear the sentiment of one who had to shield his life, or fight for its full acceptance, especially in "All Or Nothing At All" which has been recorded by Sinatra, Jimmy Scott, John Coltrane, Chet Baker and Diana Krall, to name just a few of its interpreters. Reading those lyrics it's easy to take it as an anthem of living and loving openly.
Lawrence died on March 16, 2009 at age 96 after a fall in his home in Redding, Connecticut. He was survived by Richard Debnam-Lawrence.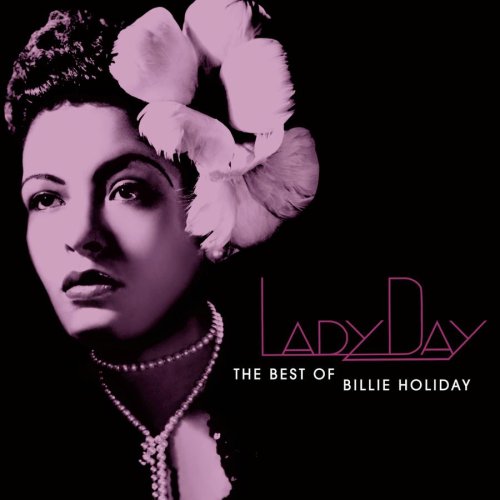 1915 – Gay diva and Jazz legend Billie Holiday was born today (d.1959). Nicknamed "Lady Day" by her friend and musical partner Lester Young, Holiday had a seminal influence on jazz and pop singing. Her vocal style, strongly inspired by jazz instrumentalists, pioneered a new way of manipulating phrasing and tempo.
Critic John Bush wrote that Holiday "changed the art of American pop vocals forever." She co-wrote only a few songs, but several of them have become jazz standards, notably "God Bless the Child," "Don't Explain," "Fine and Mellow," and "Lady Sings the Blues." She also became famous for singing "Easy Living," "Good Morning Heartache," and "Strange Fruit", a protest song which became one of her standards and was made famous with her 1939 recording.
Billie lived it up with a vengeance, and had a huge appetite for drink, drugs, men and women. She had an affair with actor and director Orson Welles, and also had a number of lesbian affairs - including one with Tallulah Bankhead. According to one of the later and better biographies she would call herself 'William' when she was sexually interested in a particular women.

STRANGE FRUIT

Southern trees bear a strange fruit,
Blood on the leaves and blood at the root,
Black body swinging in the Southern breeze,
Strange fruit hanging from the poplar trees.

Pastoral scene of the gallant South,
The bulging eyes and the twisted mouth,
Scent of magnolia sweet and fresh,
And the sudden smell of burning flesh!

Here is a fruit for the crows to pluck,
For the rain to gather, for the wind to suck,
For the sun to rot, for a tree to drop,
Here is a strange and bitter crop.
As Billie Holiday later told the story, a single gesture by a patron at New York's Café Society, in Greenwich Village, changed the history of American music in early 1939, the night when she first sang "Strange Fruit." Café Society was New York's only truly integrated nightclub outside Harlem, a place catering to progressive types with open minds. But Holiday was to recall that even there she was afraid to sing this new song, and regretted it, at least momentarily, when she first did.
"There wasn't even a patter of applause when I finished," she later said. "Then a lone person began to clap nervously. Then suddenly everyone was clapping."
The applause grew louder and less tentative as "Strange Fruit" became a nightly ritual for Holiday, then one of her signature songs, at least where it could be safely performed. And audiences have continued to applaud this disturbing ballad, unique in Holiday's oeuvre and in the American popular- song repertoire, as it has left its mark on generations of writers, musicians, and listeners, both black and white. The late jazz writer Leonard Feather once called "Strange Fruit" "the first significant protest in words and music, the first unmuted cry against racism." Jazz musicians still speak of it with a mixture of awe and fear - "When Holiday recorded it, it was more than revolutionary," said the drummer Max Roach – and perform it almost gingerly. "It's like rubbing people's noses in their own shit," said Mal Waldron, the pianist who accompanied Holiday in her final years. A few years back a British music publication, Q Magazine, named "Strange Fruit" one of 10 songs that actually changed the world.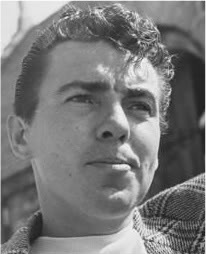 1918 – William Eythe (d.1957) was an American actor of film, radio, television and stage. Born in Mars, Pennsylvania, he was interested in acting from a young age. He attended Carnegie Tech University and studied acting and he began writing his own plays. Lend An Ear, was one of his early plays and proved to be a theatrical success, later going on to have a Broadway run.
Eythe eventually moved to New York City, where he got various jobs performing in radio dramas and as an announcer for a local television station. During the Second World War, many of Hollywood's young male stars were away at war, and the film studios were forced to locate newer, younger actors who were below the age of military service, or those actors who were considered unfit for service due to medical conditions. Eythe, who had poor hearing, was one such actor, and he was spotted by a talent scout for 20th Century Fox films. He appeared in both the 1942 Broadway play and 1944 Fox film version of The Eve of St. Mark.
He was given a screen-test, and landed a role in the film The Ox-Bow Incident, which co-starred Henry Fonda and Dana Andrews. In 1943, he starred opposite Jennifer Jones in the Academy Award-winning film The Song of Bernadette.
Eythe's most notable screen appearance was as double-agent Bill Dietrich in the 1945 spy thriller The House on 92nd Street, a semi-documentary directed by Henry Hathaway. This was the only 20th Century-Fox picture in which he was top billed.
Eythe was linked with many of the female stars in Hollywood of the time, such as Anne Baxter, June Haver, Margaret Whiting and others, but in real life Eythe was gay. Eythe was involved in a relationship with the actor Lon McCallister, a young screen actor at the time.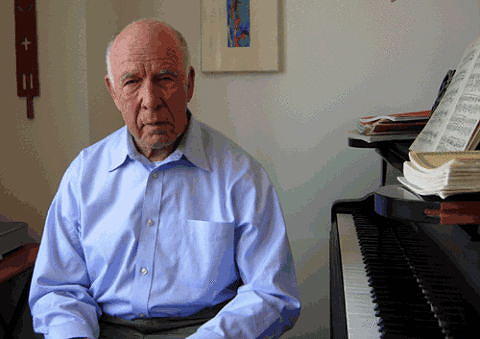 1919 – Theophilus Brown (d.2012) was an American artist. He became prominent as a member of the Bay Area Figurative Movement.
A descendant of early-American intellectuals, Brown was born in Moline, Illinois. His great-grandfather was friends with Ralph Waldo Emerson and Henry David Thoreau. Brown's father was an inventor and chief designer, at the John Deere Company in Moline, Illinois.
While attending Yale University in the late-1930s, Brown met composer Paul Hindemith and poet May Sarton, with whom he would share lifetime friendships.
After graduating in 1941, Brown was drafted in World War II. Following his discharge, he began to study painting, moving between New York City and Paris, meeting an impressive range of artists that included Pablo Picasso, Braque, Giacometti, Balthus, and de Kooning, among others. Brown, who studied piano at Yale, was also close to a number of composers, including John Cage, Francis Poulenc, Samuel Barber, and Igor Stravinsky.
In 1952 Brown enrolled in the graduate studio program at the University of California, Berkeley, joining a group of artists—including Richard Diebenkorn David Park, Elmer Bischoff, James Weeks, and Nathan Oliveira —that would later be known as the Bay Area Figurative Movement. While attending Berkeley, Brown also met and fell in love with his long-time partner and fellow-painter, Paul Wonner.
In the early 1960s, Brown and Wonner moved to Santa Monica, where they developed a close friendship with fellow gay couple, novelist Christopher Isherwood, and portrait artist Don Bachardy. Over the years, Brown and Wonner also fostered friendships with playwright William Inge, composer and conductor Andre Previn, actress Eva Marie Saint and her husband, director Jeffery Hayden, and New Zealand novelist Janet Frame.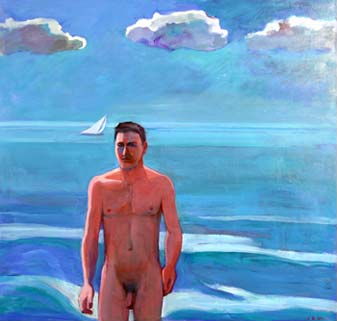 "Untitled" 1964
In his later years, Brown still managed to paint daily. Theophilus Brown resided in San Francisco, California at the time of his death. Four months before his death, Brown gave an interview in which he fact-checked his Wikipedia entry. He found the entry accurate, on the whole, but termed his classification as an abstract expressionist "horseshit." He died in San Francisco, aged 92.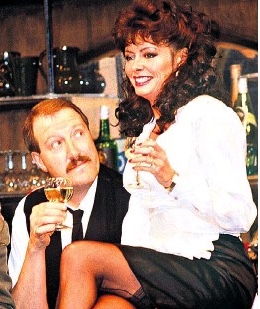 1941 – Gordon Irving aka Gorden Kaye (d.2017) was an English actor and singer, best known for playing René Artois in the British comedy series 'Allo 'Allo!
Kaye was born in Huddersfield, West Riding of Yorkshire, an only child. His mother, Gracie, was 42 when he was born. His father, Harold, was a lorry driver and in the ARP during the Second World War and at other times worked as an engineer in a tractor factory.
When young, Kaye played rugby league for Moldgreen ARLFC before studying at King James's Grammar School, Almondbury, Huddersfield. He worked in hospital radio in Huddersfield (interviewing the Beatles in 1965), and was employed in textile mills (including John Crowther), a wine factory, and a tractor factory.
Kaye had appeared in a radio play directed by Alan Ayckbourn and also in a television play from Manchester. Ayckbourn suggested that he audition for the Bolton Octagon Theatre; he was offered a contract and his roles there included Pishchik in The Cherry Orchard followed by roles in The Homecoming, The Imaginary Invalid, Luther and a double-bill of Oedipus and Cyclops.
He made his TV debut as a railway guard in the BBC's Yorkshire mill drama Champion House (1968) and played small roles in such films as The Party's Over (1965), starring Oliver Reed. Having been seen by Pat Phoenix in Little Malcolm by David Halliwell at Bolton, he was cast as Bernard Butler, the nephew of Elsie Tanner (Phoenix), in the soap opera Coronation Street in 1969. He later made an impression on producer/writer David Croft following guest roles in It Ain't Half Hot Mum and Come Back Mrs. Noah.
In 1982, David Croft sent Kaye the script for the pilot episode of 'Allo 'Allo! inviting him to play the central character of René Artois. He accepted and appeared in all 84 episodes (the main series ran from 1984, two years after the pilot, until 1992) and 1,200 performances of the stage version.
Kaye built up a vast following of devotees but only realised the extent of their support when in l988 he was subjected to a series of "revelations" in the tabloid press concerning his homosexuality. The next day, as the curtain went up at the Palladium, the actor received a tremendous ovation from the audience. In response he happily admitted that he was gay, writing a personal memoir called René and Me (1989).
In the book, he described his experiences as a shy, gay, overweight, typecast youth. The unusual spelling of his name (usually spelt "Gordon") was the result of a British Actors' Equity Association typing error.
Kaye was the subject of This Is Your Life in 1986 when he was surprised by Eamonn Andrews at the curtain call of the West End stage version of 'Allo 'Allo! at the Prince of Wales Theatre.
Kaye returned as René Artois in a 2007 one-off television revival of 'Allo 'Allo! and in a stage show in Brisbane, Australia, at the Twelfth Night Theatre in June and July, alongside Sue Hodge as Mimi Labonq and Guy Siner as Lieutenant Gruber. The other characters were portrayed by Australian actors.
Kaye died in a care home on 23 January 2017, at the age of 75 in Knaresborough.
Kaye's funeral service was held at Huddersfield Parish Church on 17 February 2017. His co-stars from 'Allo 'Allo! Vicki Michelle, Sue Hodge and Kim Hartman all attended, as did Ken Morley from Coronation Street. who gave a tribute. The unofficial Yorkshire anthem "On Ilkla Moor Baht 'at" was sung at the service.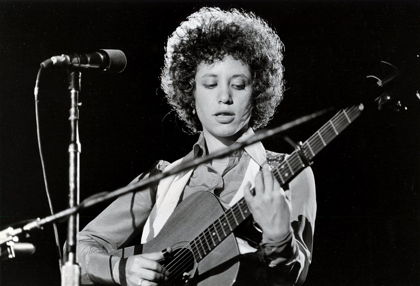 1951 – Janis Ian burst onto the pop music scene at the age of fifteen with her controversial hit tune "Society's Child."
Janis Eddy Fink was born in the Bronx, New York, but spent her early years on her parents' chicken farm in southern New Jersey. Ian's interest in music was precocious: she began learning to play the piano at two and a half and later taught herself guitar and French horn. She wrote her first song, "Hair of Spun Gold," at the age of twelve. Dreaming of a career in show business, she dubbed herself Janis Ian, adopting her brother's middle name as her stage name.
Ian achieved fame with "Society's Child," a song about interracial love, penned when she was fifteen. Because of its controversial topic, some two dozen record companies rejected it before Verve Folkways put out the single, which hit number fourteen on the pop charts despite the fact that many radio stations refused to air it.
Although Ian had found artistic success and recognition, her personal life at this time was difficult. She had a nervous breakdown and attempted suicide when she was seventeen. After she recovered from the breakdown, more albums followed. The most successful was Between the Lines (1975), on which she sang her biggest hit, "At Seventeen," described by Timothy Finn of the Ottawa Citizen as "a universal ballad for the unwanted."
Ian stated in a 1995 interview published in The Advocate that she realized at the age of nine that she was a lesbian. Although she had made no public acknowledgment of her sexual orientation, Ian described herself as out in her daily life in the 1970s, often bringing her girlfriend along when she toured. The Village Voice publicly outed her in 1976, which caused her considerable anxiety since, like many entertainers, she feared a negative public reaction that could damage her career. At the time, she refused to confirm her lesbianism.
In 1978 she married Portuguese filmmaker Tino Sargo. The union was happy at first, but Sargo became abusive, and the couple divorced in 1983.
In 1988 Ian moved to Nashville, Tennessee, where music is a valued part of the life of the community. There she met Patricia Snyder, who was working in the history department at Vanderbilt University and who has subsequently become a criminal defense attorney. Together since 1989, the couple married in Toronto on August 27, 2003.
Ian explains that she and Snyder decided to marry because
"As a couple, we wanted the same rights and the same social recognition our heterosexual friends have. We also got married because, just like coming out, public figures need to do that to make the rest of the world aware. I think it's important that people are made aware, because at the end of the day it's a civil rights issue. It's the right to marry who you want to marry regardless of color, regardless of religion, regardless of gender."
Ian has a stepdaughter and two grandchildren with Snyder.
In 1993, Ian entered into a new phase of both her personal and professional life. She came out publicly and also released the aptly titled Breaking Silence, her first album in over a decade.
Ian's album, Billie's Bones (2004), pays tribute to singer Billie Holiday (with whom she shares this birthdate) with its title cut, and memorializes Matthew Shepard, the victim of a vicious homophobic murder, in "Matthew." The album also honors Woody Guthrie with "I Hear You Sing Again," which combines Ian's music with lyrics written by Guthrie and provided to her by his daughter Nora.
In addition to her songwriting, Ian has worked as a writer, contributing a column to The Advocate for five years beginning in August 1994. From the earliest days of her career Ian has been a voice for tolerance and personal dignity. She continues to use her artistry to further the cause of social justice.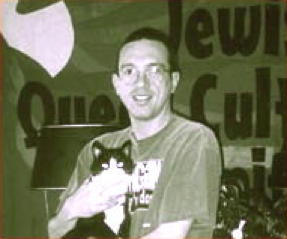 1952 – Johnny Abush (d.2000), born in Toronto, was a Canadian GLBT archivist and activist. It was only after he went on long term disability because of AIDS-related illness, that he figured out what he was supposed to be doing with his life. In 1990, he began the incredible work of creating the International Jewish GBLT Archives, which would become the major focus of the last 10 years of his life.
Johnny was the son of a Holocaust survivor. For the first 38 years of his life, most people did not know that. In fact, most people did not even know he was Jewish because he took great pains to keep his Jewish background a secret. By his own admission, he was proud of being gay but he was ashamed of being Jewish.
In 1989, he began a personal quest to discover a sense of pride in being Jewish. He started to search for information about other gay Jews' experiences. He found virtually nothing. And thus began Johnny's long, arduous and ultimately award-winning work to collect, catalogue and make available everything that is gay, lesbian, bisexual, transgender and Jewish.
The first book Johnny ever purchased for the archives was Twice Blessed (edited by Christie Balka and Andy Rose). Many years later, Twice Blessed would become the name for the website that he created to help make the archives available internationally. At the time of his death in November, the archives included more than 10,000 artifacts — print, film, video, audio, events and ceremonies, music, performances, ephemera, etc. In addition to the countless hours he devoted to building the collection, Johnny spent well over $30,000 of his own money. After his death the collection went to the ONE Institute and Archives.
Johnny did his last update to the website on Nov 24, 2000, two days before he died of pneumonia.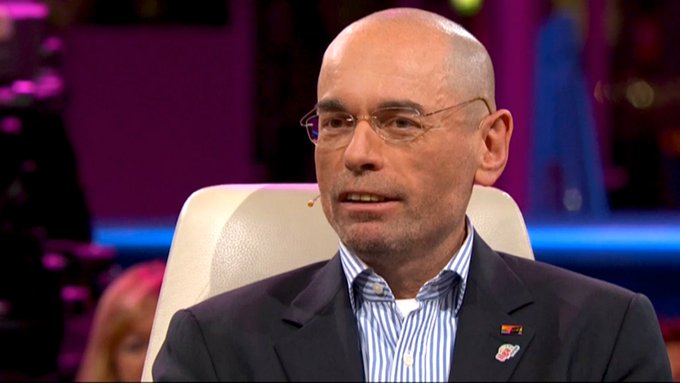 1959 – Kurt Krickler, born in Vienna, is an Austrian journalist , translator and LGBT activist.
Kurt Krickler studied interpreting and graduated in 1984. Since 1987 he has been a sworn court interpreter for Danish.
In 1979 he was a co-founder of the Homosexual Initiative Vienna (HOSI Vienna), the 1st lesbian and gay association in Austria. From 1991 to mid-2018 he edited the Lambda-Nachrichten. In 1985 he was a co-founder and worked for the Austrian AIDS organization until 1991.
Krickler was on the board of trustees of the Mauthausen Committee Austria, founded in 1997 . Krickler has been working with the International Lesbian and Gay Association (ILGA) since 1981. He was a board member of the European Pride Organizers Organization (EPOA).
In 1995 he was involved in uncovering the abuse affair surrounding Archbishop Hans Hermann Groër of Vienna.
He received criticism for exposing politicians whom he described as "homophobic". The parliamentary authorities therefore imposed a ban on Krickler, which, however, was suspended for an appointment with Heinz Fischer.
At one of the first HOSI Vienna meetings in 1979, he met his future partner, Reinhardt Brandstätter. From 1993 to 1996 he lived with the activist Peter Scheucher (1957–1996).
Krickler is the author of numerous essays and articles on the topics of homosexuality and AIDS in the Lambda News, but also in various mainstream media.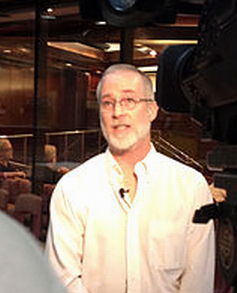 1962 – David Nelson is an American activist for the protection of equal rights for lesbian, gay, bisexual and transgender (LGBT) people. He founded or helped found several LGBT-related nonprofit organizations in Utah and helped direct others. His work with the Democratic Party encouraged many LGBT Utahns to serve as party leaders. His work as a legislative and executive lobbyist accomplished the adoption of several LGBT-friendly state and local laws, rules, ordinances and policies, and the rejection of other anti-gay legislation.
Nelson was born in Salt Lake City as a member of the political Cannon family. He studied political science at the University of Utah from 1982 to 1984. He retired in 2001 from his professional career in marketing and public relations, and resides in Millcreek, Utah. He lives with disabilities, and was diagnosed in 2015 with Autism Spectrum Disorder.
His work earned the attention of governmental and political leaders, and news reporters:
Twenty years ago, David Nelson was one of the few Utah voices demanding basic rights for gay and lesbian citizens. Aggressive in promoting antidiscrimination measures, he assisted in passage of the first hate-crimes legislation. - Frank Pignanelli
While the fight for gay marriage has hatched a whole new generation of gay rights activists, some Utahns have had their shoulder to the wheel of equality for decades. One of the most notable, Dave Nelson, is a pioneer of queer politics in the state who has carved a niche for himself in Utah politics for being a fierce advocate of his community since the early '80s. - Eric S. Peterson

1966 – The first Gay Community Center in the United States opens. It is located in San Francisco, led by The Society for Individual Rights.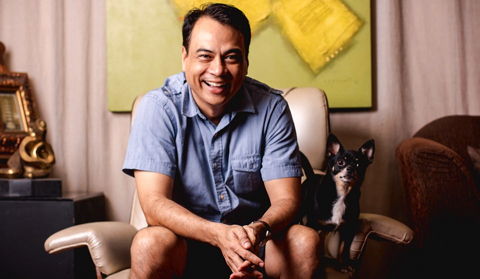 1968 – R. Zamora Linmark, born in Manila, is a Filipino American poet, novelist, and playwright. He earned a bachelor's degree from the University of Hawaii in Honolulu. He is the recipient of a Japan-United States Friendship Commission, a winner of a National Endowment for the Arts creative writing fellowship in poetry (2001), and was a Fulbright Foundation Senior Lecturer/Researcher in the Philippines (2005-2006). He was a Distinguished Visiting Professor in Creative Writing at the University of Hawaii and University of Miami.
His first, a novel, Rolling the R's was released by Kaya Press in 1995. Linmark then went on to adapt it for the stage, receiving a world premiere production from Kumu Kahua in 2008.
Hanging Loose Press published two of Linmark's poetry collections: Prime Time Apparitions (2005) and The Evolution of a Sigh (2008). Of his first collection of poems, Prime Time Apparitions, poet Mark Doty wrote: "...witty and disenchanted, sexy and touched, jangled with longing and the crazed changes the wild new world works." Both of his collections of poetry are available from Hanging Loose Press.
R Zamora Linmark's Leche is about a young gay Filipano-American returning to the country where he was born and coping with his dual identities. Or, as Kevin Killian says, the novel "takes that old exile-returns cliché and fucks with it till it cries out in ecstasy." Critic Nicholas Boggs said, the book "is a riotous ride through modern-day Manila featuring encounters with a larger-than-life cast of characters including a (perhaps) bisexual cabbie, an activist nun, an acclaimed movie director, and President Corazon Aquino's actress daughter, also known as the Massacre Queen of the Philippine Cinema."
He currently divides his time between Manila and Honolulu.

1972
–
Hawaii
passes a new criminal code, repealing its sodomy law, raising the number of repeal states to five.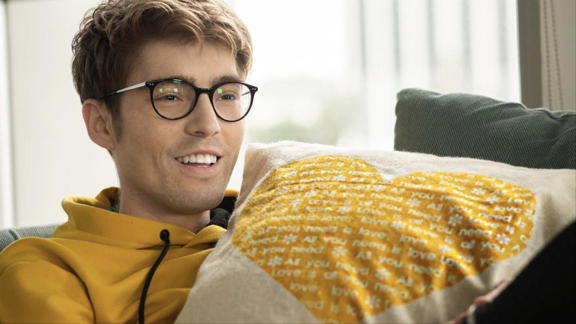 1991 – Travis Flores is an American activist, philanthropist, motivational speaker, actor and children's book author. He has been featured in works such as Chicken Soup for the Soul, Readers Digest: Selections, Charlie's Cancer Rescue and The Lemonade Stand. Flores has cystic fibrosis and has spoken very openly about it, having served as a spokesperson for various cystic fibrosis related fundraisers. He is best known for his charitable work with both the Make-A-Wish Foundation and the Cystic Fibrosis Foundation, and has donated a majority of his book's proceeds to the two organizations. To date, he has helped to raise over half a million dollars for the Cystic Fibrosis Foundation. Flores also established his own organization in 2005, which provides laptops to chronically ill youth in hospitals.
When Flores was twelve years old, he began work with illustrator Michelle Ciappa to prepare his children's book, "The Spider Who Never Gave Up", for publishing. In 2004, after the book was published when Flores was thirteen, he began a motivational speaking and book tour. In the same year, June 18 was proclaimed by Mayor Michael Mullen as "Travis Flores Day" in Marietta, Ohio; a city near his hometown of Newport, Ohio. A year later, Flores partnered with Disney to print an edition of his book for a Make-A-Wish Foundation event, in which two million dollars was donated to the charity. The media attention and success of the event enabled Flores to extend his tour another two years.
Flores started college when he was sixteen years old and received his bachelor's degree in Acting from Marymount Manhattan College by the age of twenty. In 2010, during his work as an undergraduate student, he had the opportunity to work with Susan Batson on the Broadway workshops of the Tennessee Williams play, In Masks Outrageous and Austere. In 2012, the play opened at Culture Project theater in New York City, but Flores was no longer affiliated with the project. While working in New York City, he attended New York University and graduated in Spring of 2013 with a master's degree in Fundraising.
On March 3, 2015, Flores successfully received a double-lung transplant at Ronald Reagan UCLA Medical Center. Following the operation, he continued his work in entertainment, and later underwent a second double-lung transplant October 3, 2017 at the same medical facility.
In May 2019, Flores came out as gay on the CW series MyLastDays, making him the first person to ever come out on the network. Flores currently resides in Los Angeles, California with his male partner. He continues to pursue his philanthropic outreaches, acting, and writing.


Added 2022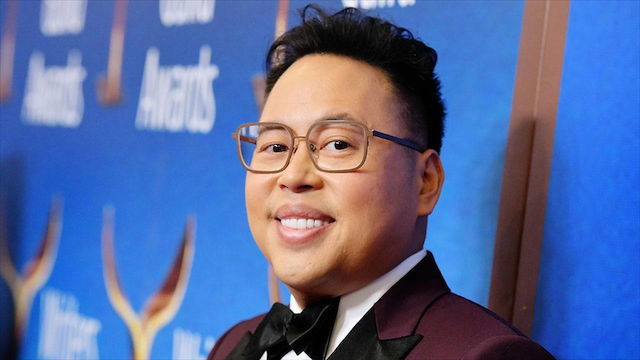 1979 – Nico Santos is a Filipino-American actor known for portraying Oliver T'sien in Crazy Rich Asians and sales associate Mateo Liwanag in the NBC series Superstore. On December 10, 2018, Santos was nominated for the Critics' Choice Television Award for Best Supporting Actor in a Comedy Series.
Santos was born in Manila, Philippines, and moved with his family to the United States when he was sixteen, settling in Gresham, Oregon. He and his brother attended Gresham's Centennial High School, where they were the only two Filipinos in attendance. In his junior year, he attended the Oregon Shakespeare Festival's summer seminar for high school students, where he discovered his love for theater.
Santos attended Southern Oregon University because of its proximity to the Oregon Shakespeare Festival. He studied acting there before transitioning to costume design due to discouraging remarks from his acting teacher. However, he later dropped out when he came out as gay, and his family refused to continue paying for his education.
Santos worked for several years in the costume department as a dresser at the Oregon Shakespeare Festival. In 2001, he moved to San Francisco where he worked at various luxury retail stores in Union Square for eight years while doing stand-up comedy, often going to open mics right after work. He later moved to Los Angeles in pursuit of a stand-up career, but found it difficult to advance due to comedy club politics.
Santos is gay and as of 2018 is in a relationship with Zeke Smith, who participated on the 33rd - Millennials vs. Gen X and 34th - Game Changers editions of the CBS reality game show Survivor.
In June 2019, to mark the 50th anniversary of the Stonewall riots, an event widely considered a watershed moment in the modern LGBTQ rights movement, Queerty named him one of the Pride50 "trailblazing individuals who actively ensure society remains moving towards equality, acceptance and dignity for all queer people".

2009 – Same-sex marriages legalised in Vermont, USA, becoming effective 1st September 2009.

APRIL 8 →
[{(o)}]|[{(o)}]|[{(o)}]|[{(o)}]| [{(o)}]|[{(o)}]