August 28
[{(o)}]|[{(o)}]|[{(o)}]|[{(o)}]| [{(o)}]|[{(o)}]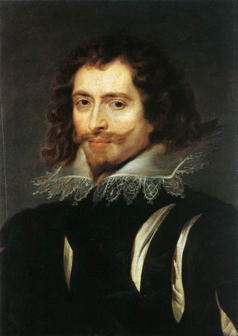 1592 – George Villiers, 1st Duke of Buckingham (d.1628) was the favourite, claimed by some to be the lover, of King James I of England. Despite a very patchy political and military record, he remained at the height of royal favour for the first two years of the reign of Charles I, until he was assassinated. He was one of the most rewarded royal courtiers in all history.
Villiers could dance well, fence well, and speak a little French. In August 1614, Villiers, reputedly "the handsomest-bodied man in all of England", was brought before the king, in the hope that the king would take a fancy to him, diminishing the power at court of then favourite Robert Carr, 1st Earl of Somerset.
Following Villiers' introduction to James, the king developed a strong affection for Villiers, calling him his "sweet child and wife"; the personal relationships of James are a much debated topic, with Villiers making the last of a succession of favourites on whom James lavished affection and rewards. The extent to which there was a sexual element, or a physical sexual relationship, involved in these cases remains controversial. Villiers reciprocated the King's love and wrote to James: "I naturally so love your person, and adore all your other parts, which are more than ever one man had" and "I desire only to live in the world for your sake". Restoration of Apethorpe Hall in 2004-2008 revealed a previously unknown passage linking his bedchamber with that of James.
In 1623, Buckingham accompanied Charles I, then Prince of Wales, to Spain for marriage negotiations regarding the Infanta Maria. The negotiations had long been stuck, but it is believed that Buckingham's crassness was key to the total collapse of agreement; the Spanish ambassador asked Parliament to have Buckingham executed for his behaviour in Madrid; but Buckingham gained popularity by calling for war with Spain on his return.
Buckingham led an expedition to repeat the actions of Sir Francis Drake by seizing the main Spanish port at Cádiz and burning the fleet in its harbour. Though his plan was tactically sound, landing further up the coast and marching the militia army on the city, the troops were ill-equipped, ill-disciplined and ill-trained. Coming upon a warehouse filled with wine, they simply got drunk, and the attack was called off. The English army briefly occupied a small port further down the coast before re-boarding its ships.
This was followed by Buckingham leading the Army and the Navy to sea to intercept an anticipated Spanish silver fleet from its American territories. However, the Spanish were forewarned by their intelligence and easily avoided the planned ambush. With supplies running out and men sick and dying from starvation and disease, the fleet limped home in embarrassment.
When the Commons attempted to impeach him for the failure of the Cádiz Expedition (1625), the King dissolved Parliament in June to prevent his impeachment.
While organising a another campaign in Portsmouth in 1628, he was stabbed to death, on August 23, at the Greyhound Pub; the assassin was John Felton, an army officer who had been wounded in the earlier military misadventures. Felton believed he had been passed over for promotion by Buckingham. Felton was hanged in October of that year.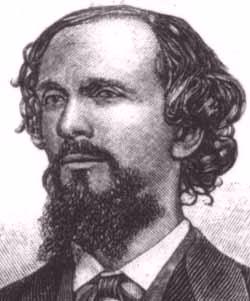 1825 – Karl-Heinrich Ulrichs (d.1895) was a German campaigner for Gay rights, a visionary pioneer of modern Lesbian, Gay Bisexual and Transgender movement. Ulrichs was born in Aurich, then part of the Kingdom of Hanover, in northwestern Germany. His first homosexual experience was in 1839 at the age of fourteen, in the course of a brief affair with his riding instructor. He graduated in law and theology from Göttingen University in 1846. From 1846 to 1848, he studied history at Berlin University. From 1849 to 1857 Ulrichs worked as an official legal adviser for the district court of Hildensheim in the Kingdom of Hanover. He was dismissed in 1859 when his sexuality became apparent.
In 1862, Ulrichs took the momentous step of telling his family and friends that he was, using his own term, an Urning, and began writing under the pseudonym of "Numa Numantius". His first five essays, collected as Forschungen über das Rätsel der mannmännlichen Liebe (Researches on the Riddle of Male-Male Love), explained such love as natural and biological, summed up with the Latin phrase anima muliebris virili corpore inclusa (a female psyche confined in a male body).
In these essays, Ulrichs coined various terms to describe different sexual orientations/gender identities, including "Urning" for a male who desires men (English "Uranian"), and "Dioning" for a male who is attracted to women. These terms are in reference to a section of Plato's Symposium in which two kinds of love are discussed, symbolized by an Aphrodite who is born from a male (Uranos), and an Aphrodite who is born from a female (Dione). Ulrichs also coined words for the female counterparts, bisexuals and intersexuals.
He soon began publishing under his real name (possibly the first public "coming out") and wrote a statement of legal and moral support for a man arrested for homosexual offences. On August 29, 1867, Ulrichs became the first self-proclaimed homosexual to speak out publicly in defense of homosexuality when he pleaded at the Congress of German Jurists in Munich for a resolution urging the repeal of anti-homosexual laws. He was shouted down. Two years later, in 1869, the Austrian writer Karl-Maria Kertbeny cobbled together the word "homosexual" (oddly combining a Latin prefix with a Greek suffix), and from the 1870s the subject of sexual orientation (as we would now say) began to be discussed widely.
In the 1860s, Ulrichs moved around Germany, always writing and publishing, and always in trouble with the law — though always for his words rather than for sexual offenses. In 1864, his books were confiscated and banned by police in Saxony. Later the same thing happened in Berlin, and his works were banned throughout Prussia. Some of these papers have recently been found in the Prussian state archives and were published in 2004. Already several of Ulrichs's more important works are back in print, both in German and in translation.
Ulrichs was a patriotic Hanoverian, and when Prussia annexed Hanover in 1866 he was briefly imprisoned for opposing Prussian rule. The next year he left Hanover for good and moved to Munich, where he addressed the Association of German Jurists on the need to reform German laws against homosexuality. Later he lived in Würzburg and Stuttgart.
In 1879, Ulrichs published the twelfth and final book of his Research on the Riddle of Man-Manly Love. In poor health, and feeling he had done all he could in Germany, he went into self-imposed exile in Italy. For several years he travelled around the country before settling in L'Aquila, where his health improved.
Late in life Ulrichs wrote:
"Until my dying day I will look back with pride that I found the courage to come face to face in battle against the specter which for time immemorial has been injecting poison into me and into men of my nature. Many have been driven to suicide because all their happiness in life was tainted. Indeed, I am proud that I found the courage to deal the initial blow to the hydra of public contempt."
He continued to write prolifically and publish his works (in German and Latin) at his own expense. In 1895, he received an honorary diploma from the University of Naples. Shortly after, he died in L'Aquila. His grave stone is marked (in Latin), "Exile and Pauper." "Pauper" may have been bit of romantic license. Ulrichs lived in L'Aquila as the guest of a local landowner, Marquis Niccolò Persichetti, who gave the eulogy at his funeral. At the end of his eulogy, he said:
"But with your loss, oh Karl Heinrich Ulrichs, the fame of your works and your virtue will not likewise disappear... but rather, as long as intelligence, virtue, learning, insight, poetry and science are cultivated on this earth and survive the weakness of our bodies, as long as the noble prominence of genius and knowledge are rewarded, we and those who come after us will shed tears and scatter flowers on your venerated grave."
Forgotten for many years, Ulrichs is now a cult figure in Europe. There are streets named for him in Munich, Bremen and Hanover. His birthday (August 28th) is marked each year by a lively street party and poetry reading at Karl-Heinrich-Ulrichs-Platz in Munich. The city of L"Aquila has restored his grave and hosts the annual pilgrimage to the cemetery. Later Gay rights advocates were aware of their debt to Ulrichs. Magnus Hirshfeld thoroughly referenced Ulrichs in his The Homosexuality of Men and Women (1914). The International Lesbian and Gay Law Association presents an annual Karl Heinrich Ulrichs Award in Ulrichs' memory.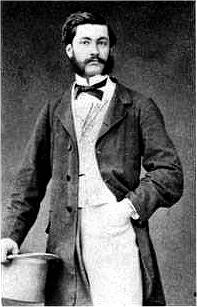 1841 – Louis Le Prince (vanished 16 September 1890) was an inventor who shot the first moving pictures on paper film using a single lens camera. He has been heralded as the "Father of Cinematography" since 1930.
A Frenchman who also worked in the United Kingdom and the United States, Le Prince conducted his ground-breaking work in 1888 in the city of Leeds, West Yorkshire, England.
In October 1888, Le Prince filmed moving picture sequences Roundhay Garden Scene and a Leeds Bridge street scene using his single-lens camera and Eastman's paper film. These were several years before the work of competing inventors such as Auguste and Louis Lumière and Thomas Edison.
He was never able to perform a planned public demonstration in the United States because he mysteriously vanished from a train on 16 September 1890. His body and luggage were never found, but, over a century later, a police archive was found to contain a photograph of a drowned man who could have been him. Not long after this, Thomas Edison tried to take credit for the invention. But Le Prince's widow and son, Adolphe Le Prince, were keen to advance his cause as the inventor of cinematography. In 1898 Adolphe appeared as a witness for the defence in a court case brought by Edison against the American Mutoscope Company, claiming that Edison was the first and sole inventor of cinematography (and thus entitled to royalties for the use of the process). He was not allowed to present the two cameras as evidence (and so establish Le Prince's prior claim as inventor) and eventually the court ruled in favour of Edison; a year later that ruling was overturned.
In 1966, Jacques Deslandes proposed a theory in Histoire comparée du cinéma, claiming that Le Prince voluntarily disappeared due to financial reasons (already shown to be false) and "familial conveniences". Journalist Léo Sauvage backed up that assertion, quoting a note shown to him by Pierre Gras, director of the Dijon municipal library, in 1977, that claimed Le Prince died in Chicago in 1898, having moved there at the family's request because he was homosexual, that he had been having a sexual affair with his father-in-law. There is no other evidence to suggest that Le Prince was gay, however.

1857 – England passes a divorce law allowing a wife to divorce her husband, but not vice versa, because he engaged in sodomy.

1894 – A Portland newspaper reports the arrest of a man for sodomy with a committed partner. The two had been reported to police by a neighbor.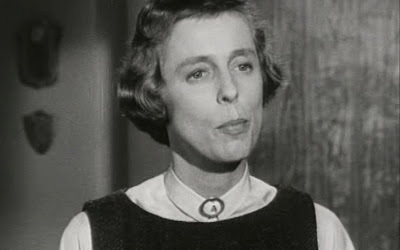 1921 – Nancy Kulp (d.1991) was an American character actress best known as Miss Jane Hathaway on the popular CBS television series The Beverly Hillbillies.
Kulp was born in Harrisburg, Pennsylvania, as the only child of a traveling salesman, and his wife, a teacher and school principal.
In 1944 Kulp left the University of Miami to volunteer for service in the US Naval Reserve during World War II. As a member of the WAVES (Women Accepted for Volunteer Emergency Service), Ltjg. Kulp received several decorations, including the American Campaign Medal, She left the service in 1946.
Kulp moved to Hollywood, California, not long after she married Charles Malcolm Dacus (in April 1951), to work in a studio publicity department, where director George Cukor convinced her that she should work in front of a camera.
She made her film debut as a character actress in 1951 in The Model and the Marriage Broker. She then appeared in other films, including Shane, Sabrina, and A Star is Born. After working in television on The Bob Cummings Show, she returned to movies in Forever, Darling, The Three Faces of Eve, The Parent Trap, Who's Minding the Store?, and The Aristocats.
Kulp was once described as television's most homely girl or, as one reviewer put it, possessing the "face of a shriveled balloon, the figure of a string of spaghetti, and the voice of a bullfrog in mating season." Others described her as tall and prim and praised her comedic skills.
In 1962 she landed her breakout role of Jane Hathaway, the love-starved bird-watching perennial spinster, on CBS's The Beverly Hillbillies television series. She remained with the show until its cancellation in 1971. In 1967, she received an Emmy Award nomination for her role.
In 1984, after working with the Democratic state committee in her home state of Pennsylvania "on a variety of projects" over a period of years, Kulp ran unopposed as the Democratic nominee for the United States House of Representatives from Pennsylvania's 9th congressional district. As an opponent of Republican incumbent, Bud Shuster, in a Republican district, Kulp was the underdog.
Sixty-two years old at the time, Kulp said some people might feel her background as an actress was "frivolous." But she noted that Ronald Reagan had taken the route from screen to politics and she said anyone who "listens and cares" can do well.
To her dismay, Hillbillies co-star Buddy Ebsen called the Shuster campaign and volunteered to make a radio campaign ad in which he called Kulp "too liberal." Kulp said of Ebsen, "'He's not the kindly old Jed Clampett that you saw on the show... It's none of his business and he should have stayed out of it.' She said she and Ebsen 'didn't get along because I found him difficult to work with. But I never would have done something like this to him.'" Garnering 59,449 votes, or just 33.6% to Shuster's 117,203 votes and 66.4%, she lost.
Kulp married Charles Malcolm Dacus on April 1, 1951, in Dade County, Florida; they divorced in 1961. Later in life, Kulp indicated to author Boze Hadleigh in a 1989 interview, that she was a lesbian. "As long as you reproduce my reply word for word, and the question, you may use it.... I'd appreciate it if you'd let me phrase the question. There is more than one way. Here's how I would ask it: 'Do you think that opposites attract?' My own reply would be that I'm the other sort – I find that birds of a feather flock together. That answers your question."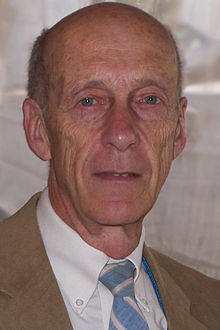 1943 – Simon LeVay is a British-American neuroscientist. He is renowned for his studies about brain structures and sexual orientation. LeVay was born in Oxford, England. He is openly gay.
LeVay held positions in neurobiology at the Harvard Medical School from 1974 to 1984. He then worked at the Salk Institute for Biological Studies from 1984 to 1993 while holding an Associate Professorship in Biology at the University of California, San Diego. Much of his early work focused on visual cortex in animals, especially cats.
In 1991, LeVay published "A difference in hypothalamic structure between heterosexual and homosexual men" in Science. This article reported a difference in average size between the third Interstitial Nucleus of the Anterior Hypothalamus (INAH3) in the brains of heterosexual men and homosexual men: INAH3 was more than twice as large in heterosexual men as in homosexual men. The INAH3 size of homosexual men was the same as that of women.
This finding suggests that sexual orientation has a biological underpinning.
LeVay's finding was widely reported in the media. LeVay openly related his research to his own homosexuality and to his mourning over his lover's death from AIDS. LeVay cautioned against misinterpreting his findings in a 1994 interview: "It's important to stress what I didn't find. I did not prove that homosexuality is genetic, or find a genetic cause for being gay. I didn't show that gay men are born that way, the most common mistake people make in interpreting my work. Nor did I locate a gay center in the brain."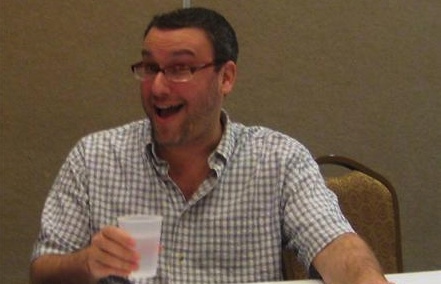 1949 – Steve Berman is an American editor, novelist and short story writer. He writes in the field of queer speculative fiction.
Berman was born in Philadelphia, Pennsylvania, and raised in an affluent suburb in southern New Jersey. Berman realized by junior high school he was gay. Years later, Berman chronicled his first homosexual experience, which occurred while he was away at college, in the creative essay "Coming Out 101: Final Exam." Despite the title of this piece, Berman remained closeted from family and friends until after he graduated with his first undergraduate degree.
One of the most influential relationships in his life began through d8 Magazine, a shortly-lived periodical devoted to roleplaying gaming culture, when he met Holly Black. A few weeks later, Berman took an editorial assistant position with the medical publishing company Churchill Livingstone in New York City, where Black also, coincidentally, worked. The two developed a long and abiding friendship and remain critique partners to this day.
Berman is a former member of Science Fiction and Fantasy Writers of America (SFWA) and one of the few lifetime members of the RPGA (many of his early publications involved roleplaying games, notably the second edition of Dungeons & Dragons). Most of his short fiction could be considered dark fantasy or urban fantasy.
In 2001, Berman founded Lethe Press. The first few titles included his first short story collection, Trysts, and several books in the public domain. In 2004, he met author Toby Johnson through an online newsgroup devoted to queer writers. He offered to reprint Johnson's award-winning book, Gay Spirituality. In the years since, Johnson's role with Lethe Press has grown.
As of May 2013, he had sold nearly 100 articles and short stories, many of them dealing with queer speculative fiction. Several of his urban fantasy stories are set in the Fallen Area. Berman has been a finalist seven times for the Gaylactic Spectrum Awards and four times (as editor) for the Lambda Literary Award. His first novel, Vintage: A Ghost Story was released in 2007 and was a finalist for the Andre Norton Award. In June 2009, he launched the quarterly publication, Icarus, the Magazine of Gay Speculative Fiction, which ended in October 2013.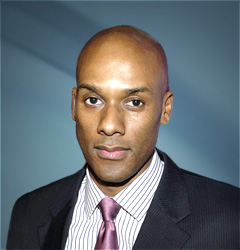 1965 – Keith Boykin is an American broadcaster, author and commentator. He is editor of The Daily Voice newspaper and a co-host of the BET TV talk show My Two Cents. A former White House aide to President Bill Clinton, Boykin was raised in St. Louis, Missouri and attended Countryside High School in Clearwater, Florida, before graduating from Dartmouth College.
After leaving Dartmouth in 1987, Boykin spent a year and a half working for Michael Dukakis' presidential campaign and then entered Harvard Law School, where he was a leader in the campus diversity movement and general editor of the Harvard Civil Rights-Civil Liberties Law Review. He received his J.D. from Harvard in 1992 and then joined the Clinton/Gore Campaign in Little Rock, Arkansas. After Clinton's election, Boykin became a Special Assistant to the President and Director of Specialty Media. Once the highest-ranking openly Gay person in the Clinton White House, Boykin helped organize and participated in the nation's first meeting between Gay and Lesbian leaders and a U.S. President.
Boykin left the White House to write his first book, One More River to Cross: Black and Gay in America, published in 1996. He released his second book, Respecting the Soul, in 1999. In 1997, Clinton appointed Boykin to the U.S. presidential trade delegation to Zimbabwe, along with Rev. Jesse Jackson, Coretta Scott King and Transportation Secretary Rodney E. Slater. From 1999 to 2001, Boykin taught political science at American University in Washington, D.C.
Boykin's most recent book, Beyond the Down Low: Sex, Lies and Denial in Black America focusing on the Down-low phenomenon, was published in February 2005 and released in paperback in February 2006. From December 2003 until April 2006, Boykin served as president of the board of the National Black Justice Coalition, a Washington-based civil rights organization dedicated to fighting racism and homophobia.
At the 2006 Gay Games, Boykin won Gold in wrestling, where he competed in the 82 kilo division.
Keith currently lives in New York City with his life partner Nathan Hale Williams, former model, actor, film and television producer, entertainment attorney, and the founder of iN-HALE Entertainment.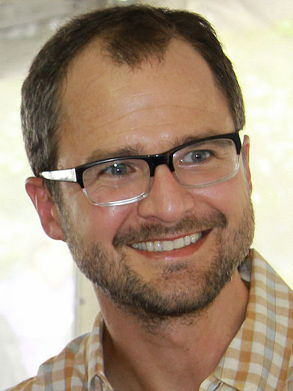 1969 – Josh Kilmer-Purcell is an American writer, television personality, and businessperson. He is best known for appearing in the television reality show "The Fabulous Beekman Boys" with his husband, Brent Ridge, and for his bestselling memoirs. The pair also participated in the 21st season of The Amazing Race, ultimately becoming the season's grand prize winners.
In 2010, Discovery Network's Planet Green channel debuted a reality television series about Kilmer-Purcell and Ridge, titled The Fabulous Beekman Boys. The series documents their relationship and lives as farmers in upstate New York as they build a green lifestyle company together. The President and General Manager of Planet Green declared it the "No. 1 original series" on the network. In 2012, Cooking Channel acquired rights to the program, and began airing the second season.
On March 10, 2010, Bravo television network announced a development deal with Darren Star to produce I Am Not Myself These Days as a scripted television series based on Kilmer-Purcell's bestselling memoir of the same name.
I Am Not Myself These Days: A Memoir, is Kilmer-Purcell's tragicomic account of his early days in New York City, living as an advertising art director by day and a drag queen named "Aquadisiac" (or "Aqua") by night. The memoir details his relationship with a crack-addicted male escort named "Jack", and was a New York Times bestseller in the spring of 2006.
As his drag queen alter ego "Aqua" (short for "Aquadisiac"), Kilmer-Purcell performed at nightclubs in New York City, Atlanta, Los Angeles, Philadelphia, and Tokyo. Aqua was best known for her use of live goldfish in the breasts of her costumes. People for the Ethical Treatment of Animals (PETA) sent a letter of protest to Kilmer-Purcell condemning the use of live animals in his shows.
Starting in 2006 Kilmer-Purcell began writing a monthly column about urban gay life for Out magazine. He has contributed to national media outlets including The Advocate and National Public Radio.
Kilmer-Purcell and his husband, Dr. Brent Ridge, a physician at Mount Sinai Hospital who was the vice president of healthy living at Martha Stewart Omnimedia, have been together since 2000. Their engagement was announced in December 2011. The couple married on June 28, 2013.

1970 – Police in New York force their way into The Haven, a private, unisex non-alcohol gay club. It was the third of four raids on the club that would take place in a two-week period. Six were arrested, detained overnight, and released the next morning. Between these and other raids, over 300 homosexuals were arrested during the month of August. There were also cases of threats and harassment. New York City was sued for false arrest and harassment in three of the cases. All other cases were dismissed.

1970
–
The Gay Liberation Front, Radicalesbians
, and other gay activists hold a protest at NYU after the campus administration cancelled a series of dances at NYU's Weinstein Hall when they learned a gay organization was sponsoring them. After a discussion with the dean they were allowed to use the property. The dean had been called by campus police who arrived to break up the demonstration.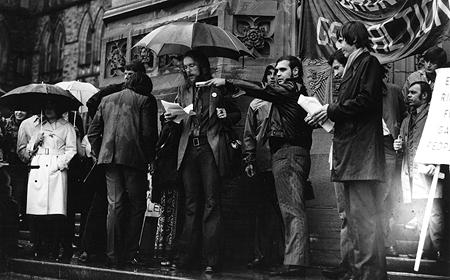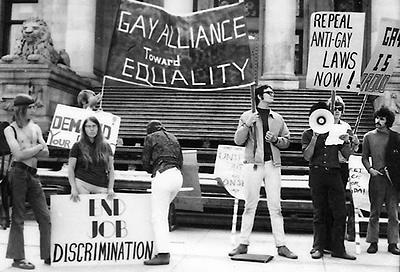 Ottawa

Vancouver

1971 – About 100 young lesbians, gay men and allies descend on Parliament in Ottawa to make public a brief called We Demand. At the same time, a larger group of some 150-200 people in Vancouver take to the courthouse steps to show support for the Ottawa event. These are the first-ever official Canadian gay demonstrations.


Added 2021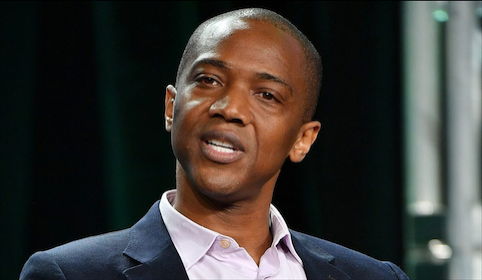 1973 – Jaime Augusto Richards III, commonly known as J. August Richards, is an American actor. He is best known for his portrayal of vampire hunter Charles Gunn on the WB television series Angel and Mike Peterson/Deathlok on Agents of S.H.I.E.L.D.
Richards is of Afro-Panamanian descent. He grew up in Bladensburg, Maryland. Richards attended the Visual and Performing Arts program at Suitland High School in Suitland, Maryland and graduated in 1991. He attended the USC School of Dramatic Arts on a scholarship.
Richards's acting career began when he was spotted by a casting director. This resulted in him getting a guest star role on The Cosby Show as Vanessa's boyfriend Roy in the season 5 episode "Out of Brooklyn". Other guest appearances would come later on shows such as The Practice, Chicago Hope, Any Day Now, and Nash Bridges. Playing a rapping bike messenger who believes he is an alien abductee, it was the role of Taj Mahal in the Mark Taper Forum production of Tina Landau's play Space that first brought recognition.
Richards gained a recurring role beginning in the first season of Angel as Charles Gunn, a street-wise vampire hunter. He was promoted to a regular at the start of the second season, and remained a member of the cast throughout the rest of the show's run.
Richards publicly came out as gay in April 2020. The Angel and Agents of S.H.I.E.L.D. alum came out as gay during an Instagram live video with current Council of Dads costar Sarah Wayne Callies. "If I think about why I even got involved in this industry, it was really to combat oppression," explained Richards who plays Dr. Oliver Post, a happily married gay black man with a daughter on the NBC Council of Dads.
"I knew how I was affected by the people of color I saw on television, or that I didn't see on television, so this being a married, gay man, with a family ... on television, I don't take anything I do lightly, and you have an opportunity to put an image into millions of homes. I wanted that image to be honest and I wanted it to be correct."
During the live chat, Richards also shared why he felt it was important to be open about his sexuality with his castmates and the creators before starting work on the series.
"Honestly, it required me to show up fully in a way that I don't always when I'm working,"
said the 46-year-old actor in the video.
"I knew that I could not portray this gay man honestly without letting you all know that I am a gay man myself."
Richards went on to describe how he felt a responsibility to share his sexuality since other people out there in similar situations to him
"need to see that role model."

1981 – The Center for Disease Control releases data revealing that cases of Kaposi's sarcoma are increasing across the country.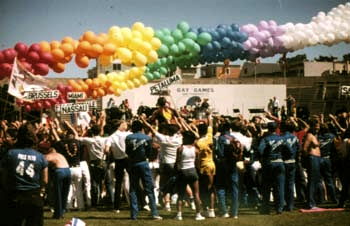 1982
– The first
Gay Games
(Gay Games I) began on this date in San Francisco. It was the brainchild of the former Olympian
Tom Waddell
, whose goals were to promote the spirit of inclusion and participation, as well as the pursuit of personal growth in a sporting event. At the time it was still called the "Gay Olympics" — the U. S. Olympic Committee later sued for trademark infringement, and won.


1996
– In response to threats to out him after the city of Tempe, Arizona granted $1,500 in fee waivers to the annual gay pride festival, Mayor
Neil Giuliano
comes out in an interview with the
Tempe Daily News Tribune
. He was named to the OUT 100 by
OUT Magazine
, which notes the top 100 people in gay culture in the US. While he was Mayor in 2003, Tempe was named an "All American-City," an award honoring local governments demonstrating success in problem solving. He was named Tempe Humanitarian of the year in 2014.

2002 – Nevada teen Derek Henkle settles a lawsuit against the Washoe County School District for $451,000. The settlement is believed to be the largest pre-trial award ever in this kind of case. Derek's suit alleged that administrators in three separate schools failed to protect him from years of being beaten, spat upon, called names and threatened with a lasso because he is gay.

2007 – The world discovers that U.S. Senator Larry Craig had been arrested for lewd conduct in the men's bathroom at the Minneapolis-St. Paul International Airport on June 11, 2007, and entered a guilty plea to a lesser charge of disorderly conduct on August 8, 2007.

AUGUST 29 →
[{(o)}]|[{(o)}]|[{(o)}]|[{(o)}]| [{(o)}]|[{(o)}]