February 28
[{(o)}]|[{(o)}]|[{(o)}]|[{(o)}]| [{(o)}]|[{(o)}]
1656 – The New Haven Colony, now Connecticut, mandates the death penalty for both women and men for acts "against nature," as well as for masturbation and anal sex among heterosexual couples. The New Haven Colony also applied the death penalty for adultery. These laws remained in effect for the next ten years until 1665 when the New Haven Colony joined Connecticut and came under Connecticut law which specified the death penalty for "man lying with man" and adultery.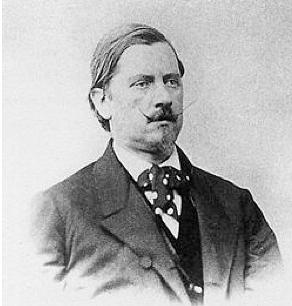 1824 – Karl-Maria Kertbeny or Károly Mária Kertbeny (born Karl-Maria Benkert) (d.1882) was born in Vienna, the son of a writer and painter. He was an Austrian-born Hungarian journalist, memoirist and human rights campaigner who coined the word homosexual. The Benkert family moved to Budapest when he was a child — he was equally at home in Austria, Germany and Hungary.
As a young man, while working as a bookseller's apprentice, Benkert had a close friend who was homosexual. This young man killed himself after being blackmailed by an extortionist. Benkert later recalled that it was this tragic episode which led him to take a close interest in the subject of homosexuality, following what he called his "instinctive drive to take issue with every injustice."
After a stint in the Hungarian army, Benkert made a living as a journalist and travel writer, and wrote at least twenty-five books on various subjects. In 1847, he legally changed his name from Benkert to Karl-Maria Kertbeny (or Károly Mária Kertbeny), a Hungarian name with aristocratic associations. He settled in Berlin in 1868, still unmarried at 44. He claimed in his writings to be "normally sexed," and there is no direct evidence to contradict this, despite the skepticism of subsequent writers.
Nevertheless, from this time on he began to write extensively on the issue of homosexuality, motivated, he said, by an "anthropological interest" combined with a sense of justice and a concern for the "rights of man." In 1869, he anonymously published a pamphlet on proposed changes to sodomy clauses in the penal code. A second pamphlet on the same subject soon followed. In his pamphlets, Kertbeny argued that the Prussian sodomy law, Paragraph 143 (which later became Paragraph 175 of the penal code of the German Empire), violated the "rights of man." He advanced the classic liberal argument that consensual sexual acts in private should not be subject to criminal law. Recalling his young friend, he argued strongly that the Prussian law allowed blackmailers to extort money from homosexuals and often drove them to suicide.
Kertbeny also put forward the view that homosexuality was inborn and unchangeable, an argument which would later be called the "medical model" of homosexuality. This contradicted the dominant view up to that time, that men committed "sodomy" out of mere wickedness. Homosexual men, he said, were not by nature effeminate, and he pointed out that many of the great heroes of history were homosexual. With Heinrich Hössli and Karl-Heinrich Ulrichs, he was among the first writers to put these now-familiar arguments before the public.
During 1869, in the course of these writings, Kertbeny coined the word "homosexual" as part of his system for the classification of sexual types, as a replacement for the pejorative terms "sodomite" and "pederast" that were used in the German- and French-speaking world of his time. In addition, he called the attraction between men and women "heterosexualism", masturbators "monosexualists", and practitioners of anal intercourse "pygists."
After publishing his two important pamphlets, Kertbeny faded from the scene. If he was homosexual, he was never prepared to say so. In 1880, he contributed a chapter on homosexuality to Gustav Jäger's book Discovery of the Soul, but Jäger's publisher decided it was too controversial and omitted it. Nevertheless, Jäger used Kertbeny's terminology elsewhere in the book.
The German sex researcher Richard von Krafft-Ebing, in his Psychopathia Sexualis (1886), borrowed the terms homosexual and heterosexual from Jäger's book. Krafft-Ebing's work was so influential that these became the standard terms for differences in sexual orientation, superseding Ulrichs' word Urning.
Kertbeny did not live to see the wide acceptance of his terminology or his ideas. He died in Budapest in 1882 at age 58.
His gravesite was traced in 2001 by sociologist Judit Takács who conducted extensive research on his life. It is located in Kerepesi Cemetery in Budapest, the final resting place of numerous prominent Hungarians of the nineteenth and twentieth centuries. The Gay community set a new tombstone on it, and since 2002 it has been a recurring event at Hungarian Gay festivals to place a wreath at his grave.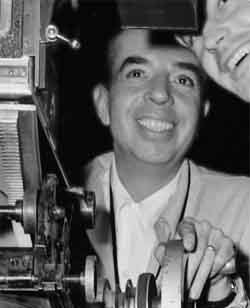 1903 – American director and choreographer Vincente Minnelli was born on this date (d.1986). He's perhaps best known as the husband of Judy Garland and the father of Liza.
Eventually, Minnelli's success brought him to the attention of Hollywood.
His first film, Cabin in the Sky (1943), was visibly influenced by the theater. Shortly after that, he directed Meet Me in St. Louis (1944), during which he fell in love with the film's star, Judy Garland. The two had first met on the set of Strike Up the Band (1940), a Busby Berkeley film for which Minnelli was asked to design a musical sequence performed by Garland and Mickey Rooney. The two began a courtship that eventually led to their marriage in June 1945. Their one child together, Liza Minnelli, grew up to become an Academy Award-winning singer and actress. The Minnelli family is thus unique in having father, mother and child who all won Oscars.
Though widely known for directing musicals, including An American in Paris (1951), Brigadoon (1954), Kismet (1955), and Gigi (1958), he also helmed comedies and melodramas, including Madame Bovary (1949), Father of the Bride (1950), Designing Woman (1957) and The Courtship of Eddie's Father (1963). His last film was A Matter of Time (1976).
More recent print and television biographies of Garland have either implied or explicitly stated that Minnelli was Gay or at least Bisexual although so far (outside of sniggering comments about Minnelli's less-than-conventionally-masculine behavior) none of this material has offered a satisfactory and entirely coherent picture of Minnelli as a sexual being. Until a full-scale and reliable biography appears, we could say that a person who married four times and had two children was one whose sexuality was, at the very least, complicated.
In the deeply closeted world of 1950s Hollywood, he kept his sexual orientation quite private, though his gay sensibility is visible in many of his films. In his 1956 film version of Robert Anderson's exploration of masculinity and homophobia, Tea and Sympathy, Minnelli worked around the restrictions of the Motion Picture Association of America's production code to recreate the play's ambiguities without ever using the word homosexual.
In the little-noticed Goodbye Charlie (1964), Minnelli exploits the lighter side of gender confusion with a frothy comedy about a murdered womanizer who returns to earth in the body of a woman. With the advent of harsh realism in the movies in the 1960s and 1970s, Minnelli's dream sequences and fanciful use of color came to seem old-fashioned and out of date. He wrote his memoirs in 1974 and retired after the failure of A Matter of Time in 1976.
He died in Beverly Hills on July 26, 1986.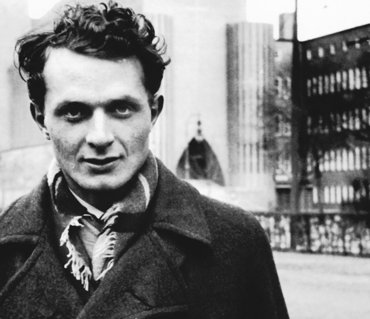 1909 – The English poet (and first foreign-born U.S. Poet Laureate) Stephen Spender was born (d.1995). Orphaned in his early teens, Spender recounts in his memoir World within World (1966) that he was taught from childhood to "be ashamed of his body."
Despite the occasional frank discussion of his early homosexual attractions and experiences, his writings are much more concerned with liberal political causes and aesthetic issues such as the relationship between literature and society than it is with homosexuality.
As a student at University College, Oxford in 1928, Spender came under the influence of W. H. Auden, whom he regarded with fear and trembling. More important, however, Auden taught him that "guilt and inhibition stood between oneself and the satisfaction of one's needs." It is believed that Auden took Spender's virginity.
Also in 1928, he began a friendship with Christopher Isherwood, whose criticism and support he found invaluable. Their relationship was initially that of mentor and disciple, but it eventually evolved into mutual friendship and respect.
His early poetry, notably Poems (1933) was often inspired by social protest. His convictions found further expression in Vienna (1934], a long poem in praise of the 1934 uprising of Viennese socialists, and in Trial of a Judge (1938), an anti-Fascist drama in verse. His autobiography, World within World (1951), is a re-creation of much of the political and social atmosphere of the 1930s.
Spender began work on an autobiographical novel in 1929, which was not published until 1988 under the title The Temple. The novel is about a young man who travels to Germany and finds a culture more open than England — particularly about relationships between men. Little of this new-found freedom, however, characterizes the protagonist's first homosexual encounter: He engages in mutual masturbation with a German man, whom he finds physically repulsive, reaches orgasm quickly, then feels obligated to see the other man achieve an "arid climax."
In September 1933, Spender met Tony Hyndman ("Jimmy Younger" of World), with whom he lived for the next three years. Their relationship was stormy and ultimately unsatisfying for Spender, who felt an emotional and intellectual imbalance, as suggested by his giving the name "Younger" to his friend, despite his claim that characters in this autobiography have "their real names and attributes." Suddenly in 1936, he announced their breakup and his plans to marry Inez Pearn, to whom he was engaged for only three weeks. However, his relationship with Hyndman complicated his short-lived marriage to Inez (1936-39).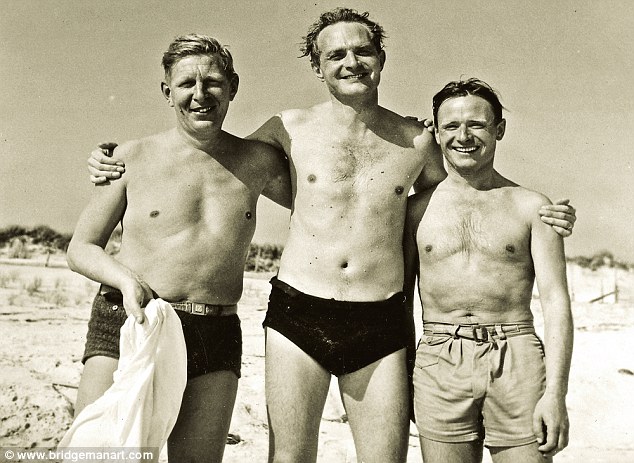 Stephen Spender, flanked by W.H. Auden (L)
& Christoper Isherwood (R) Fire Island 1947
(Click for larger)
Spender's changing attitudes towards homosexuality and heterosexuality have caused him to be labeled Bisexual, repressed, homophobic, or simply someone so complex as to resist easy labeling. Many of his friends in his earlier years were Gay. Spender himself had affairs with men in his earlier years, most notably with Hyndman. Following his affair with Muriel Gardiner he shifted his focus to heterosexuality, though his marriage to Natasha Litvin in 1941 seems to have marked the end of his romantic relationships with men. Subsequently, he toned down homosexual allusions in later editions of his poetry. The following line was revised in a republished edition:
Whatever happens, I shall never be alone. I shall always have a boy, a railway fare, or a revolution.
It was later revised to read:
Whatever happens, I shall never be alone. I shall always have an affair, a railway fare, or a revolution.
As late as 1994, Spender sued author David Leavitt for allegedly using his relationship with "Jimmy Younger" in Leavitt's While England Sleeps. The case was settled out of court with Leavitt removing certain portions from his text. Ironically (or pathetically), Spender was also a founder of the "Index on Censorship" which championed freedom of expression.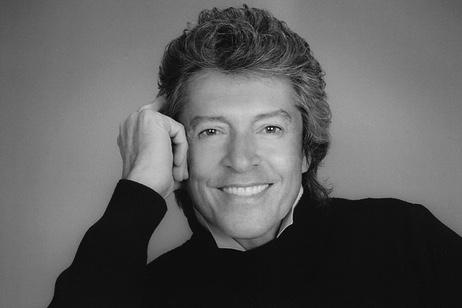 1939 – Tommy Tune, American dancer, born; At 6-foot-6-and-a-half-inches, Tommy Tune cast a long shadow over Broadway for many years, accumulating nine Tony Awards in eighteen years. Tune is the first person to have won Tonys in four different categories: Best Director, Best Choreographer, Best Featured Actor in a Musical, and Best Actor in a Musical. (The only other person to accomplish this feat is Harvey Fierstein.)
Tune's trademark style is infused with a respect for and knowledge of old-fashioned musical theater, but staged with state-of-the-art savvy. While other choreographers such as Jerome Robbins and Agnes de Mille individualized members of the ensemble, Tune celebrates the chorus line.
Normally reticent about his personal life, Tune shocked many by discussing his Bisexuality in his autobiography, Footnotes (1998). "What I arrived at in my 59th year is that I just want to walk in truth and live by my own time." The book contains moving passages about his lover of almost ten years, stage manager David Wolfe, who died of AIDS in 1994, and about actor and costumer Michael Stuart (1943-1997), with whom Tune lived for seven years.
AIDS also robbed Tune of his longtime agent and close friend, Eric Shepard. Indeed, Tune notes in his autobiography, that "Since AIDS claimed his [Shepard's] life I've won nothing. My career has floundered. The man behind the man. Gone."

1944 – The Louisiana Supreme Court rules that solicitation for sodomy without an offer of compensation does not constitute an attempt to commit sodomy.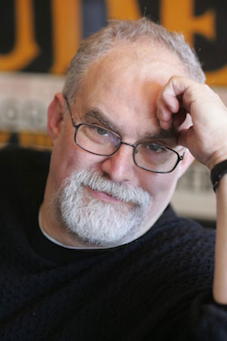 1952 – William Finn, born; is an American composer and lyricist of musicals. His musical Falsettos received the 1992 Tony Awards for Best Music and Lyrics and for Best Book.
He began composing after receiving a guitar as a bar mitzvah present and subsequently taught himself to play the piano but did not immediately envision music as his career. He majored in literature and American civilization. Finn's interest in music remained lively, however. He participated in musicals at Williams College and even penned three of his own.
Finn is a heavily autobiographical writer; his topics are the Gay and Jewish experiences in contemporary America, and very often conflict, loyalty, family, belonging, sickness, healing, and loss.
Finn is especially well noted for his work on what was to become a trilogy of short musical shows off-Broadway. In Trousers, March of the Falsettos, and Falsettoland all chronicle the lives of the central character Marvin, his ex-wife Trina, his boyfriend, Whizzer, his psychiatrist, Mendel, and his son, Jason. Finn turned the two latter parts of the Marvin story into a single show, called The Falsettos, in 1992. The combination was exceptionally powerful; Joe Brown of the Washington Post wrote that "the audience, which began the play roaring with laughter, is left in tear-soaked shreds."
In a 1993 interview Finn explained the musical allusion in the play's title by saying that the falsetto is a voice outside the normal range and that he "was writing about people outside the normal range of people [he] grew up with in Massachusetts."
The Falsettos was richly honored at the Tony Awards, winning for Best Original Score and Best Musical.
At the moment of triumph when he accepted the statuettes, however, Finn was desperately ill. Suffering a loss of vision and balance and even passing out as he tried to walk, Finn was first diagnosed with a brain tumor, but it was later determined that he had an arteriovenous malformation, a congenital condition. Conventional surgery being out of the question, Finn underwent radiation Gamma Knife surgery at the University of Virginia hospital, his family—conventional and unconventional—at his side.
Finn used the experience to create his next and most autobiographical work, A New Brain (1998). He managed to create a life-affirming, humor-infused show despite the backdrop of a potentially fatal medical crisis.
A more recent Finn venture is Elegies (2003), a musical remembrance of loved ones, colleagues, and pets who have died over the past twenty years. Once again Finn takes painful topics, including the loss of his beloved mother and the devastating toll of AIDS among his friends, and creates a celebration of life that critic Stephen Holden calls a "moving and exuberant song suite."
Finn lives with his life partner, Arthur Salvatore, in New York City, where he is an independent composer and writer. He is also "Adjunct Faculty Composer/Lyricist" at NYU.

1950 – Testifying before the US Senate Committee on Expenditures in the Executive Department, whose members include Joseph R. McCarthy, Undersecretary of State John Peurifroy, reveals that the majority of dismissals of State Department employees are based on accusations of homosexuality. Over the next few months, McCarthy and other conservatives accuse the administration of laxity in rooting out homosexuals in government, bringing the McCarthy Era into high gear.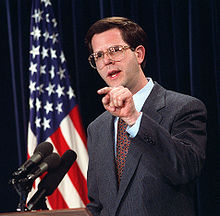 1952 – Pete Williams is an American journalist and former government official. Since 1993, he has been a television correspondent for NBC News.
Williams, a graduate of Stanford University, began his career in local news with the Casper, Wyoming, television station KTWO and its eponymous radio station in 1974.
In 1986, Williams became press secretary for U.S. Representative Dick Cheney and followed Cheney to the United States Department of Defense as Cheney became United States Secretary of Defense to be the Assistant Secretary of Defense for Public Affairs in 1989 during the George H. W. Bush administration.
In 1991, while serving as Pentagon spokesperson during the Gulf War, Williams was outed as a homosexual by activist and author Michelangelo Signorile.
Williams became a correspondent for NBC News in 1993 after leaving the Defense Department; his main areas of news coverage for NBC include the Department of Justice and Supreme Court.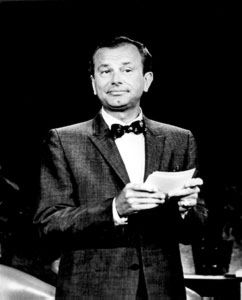 1973 – On this date (and more than a decade before GLAAD even existed) two members of the Gay Activist Alliance appeared on the popular national television program, Jack Paar's comback show Jack Paar Toniteshow to demand that the host stop using the terms "fairies", "dykes" and "fags" to disparage Gay people.
It was the first such conversation on network television and resulted in Paar apologizing for his deluge of anti-gay remarks (he had a long track-record of homophobic remarks over his career). This infuriated Nicholas von Hoffman, a right-wing Washington Post commentator and regular contributor to 60 Minutes who was upset that the GAA members statements were allowed to go without response.


1975 – The first public hearing of a gay civil rights case under British Columbia's provincial human rights legislation is heard in Vancouver.


Added 2022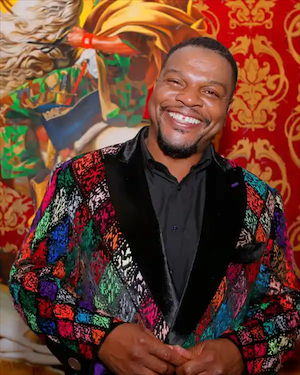 1977 – Kehinde Wiley is an American portrait painter based in New York City, who is known for his highly naturalistic paintings of Black people, frequently referencing the work of Old Master paintings. He was commissioned in 2017 to paint a portrait of former President Barack Obama for the Smithsonian National Portrait Gallery, which has portraits of all previous American presidents. The Columbus Museum of Art, which hosted an exhibition of his work in 2007, describes his work as follows: "Wiley has gained recent acclaim for his heroic portraits which address the image and status of young African-American men in contemporary culture."
Wiley was born in Los Angeles, California. His father, Isaiah D. Obot, is Yoruba, from Nigeria, and his mother, Freddie Mae Wiley, is African American. Wiley has a twin brother. When Wiley was a child, his mother wanted him and his brother to stay out of the streets and so she supported their interest in art and enrolled them in after-school art classes.
At the age of 11, Wiley and his brother were selected with 48 other kids to spend a short time at a conservatory of art in Russia, just outside St. Petersburg. It was here that Wiley developed his passion for portraiture. Wiley noted that his brother was better at portraiture than he was and this created a competitive sense between them. The siblings would compete to see who could recreate the most realistic images. He continued with other classes in the Us and attended high school at the Los Angeles County High School for the Arts.
The twins were raised by their mother; once their father, who had come to the US as a scholarship student, finished his studies, he returned to Nigeria, leaving Freddie to raise the couple's six children. Wiley has said that his family survived on welfare checks and the limited income earned by his mother's 'thrift store' – which consisted of a patch of sidewalk outside their home.
Wiley traveled to Nigeria at the age of 20 to meet his father and explore his family roots there. Wiley earned his BFA from the San Francisco Art Institute in 1999 and his MFA from Yale University, School of Art in 2001; before becoming an artist-in-residence at the Studio Museum in Harlem, which Wiley has later stated "made [him] the artist [he] is today." Jeffrey Deitch, an art dealer and curator, gave Wiley his first solo show – Passing/Posing – at the Hoffman Gallery in Chicago in 2005. Deitch represented him for the next 10 years.
Wiley has kept his personal life private but acknowledges that he identifies as a gay man. In reference to his sexuality Wiley has said "my sexuality is not black and white. I am a gay man who has drifted. I am not bi. I've had perfectly pleasant romances with women, but they weren't sustainable. My passion wasn't there. I would always be looking at guys."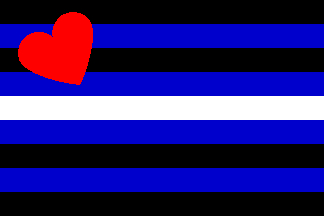 1989 – The Leather Pride Flag was unveiled on this date at the International Mr. Leather event in Chicago, Illinois. It was presented by its creator, Tony DeBlase, to initially mixed reaction. According to DeBlase's article "A Leather Pride Flag," "Some, particularly on the east coast, reacted positively to the concept, but were quite concerned, some even offended, that I had not involved the community in helping to create the design."
In any case it took off and can now be seen at many leather events around the country. The original flag is on display at the Leather Archives and Museum and is composed of nine horizontal stripes of equal width. From the top and from the bottom, the stripes alternate black and royal blue. The central stripe is white. In the upper left quadrant of the flag is a large red heart. DeBlase consistently refused to explain the colors and design, insisting that each person could do that for themselves.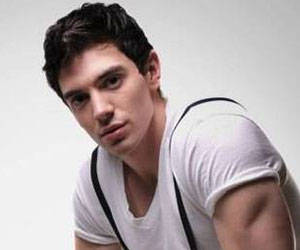 1990 – Steve Grand is an American musician and singer-songwriter from Lemont, Illinois. He became an internet celebrity and was acclaimed by many as the first openly gay male country singer to attract mainstream attention in the United States, after the music video of his song "All-American Boy" went viral on YouTube in less than a week in July 2013.
Grand wrote music from the time he was 11 years old. By age 13, he realized that he was gay and struggled to reconcile his sexuality with his Catholic faith. He came out to friends while in the eighth grade. After his parents learned of his sexuality, they enrolled him in conversion therapy for five years. Although he eventually decided that the therapy was ineffective, he has expressed gratitude to his psychologist, saying,
"I don't want to bash my therapist even though I've come to really believe that homosexuality is not a bad thing, or sinful, and not something that God wants you to rid yourself of, because I still have a lot of respect for him. … Some of [this therapy] was actually helpful — I was able to talk to someone, he was so compassionate, and he really believed in me. We just ended up having a completely different perspective."
Because he has declined to condemn conversion therapy, and also because he has continued to be employed as the music director at his Catholic church, he has drawn criticism from activists who question whether he can be viewed as a positive role model.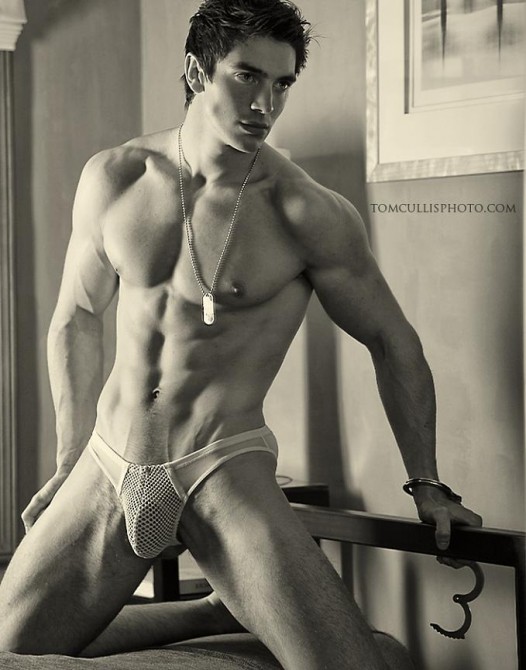 (Click for larger)
Prior to launching his musical career, Grand modeled under the pseudonym Steve Chatham; he was a cover model for Australia's DNA magazine in 2011. He also performed cover songs as Steve Starchild. He played piano at the Joynt in downtown Chicago in 2013.
Also in 2013, he made a music video for his song "All-American Boy," producing it at a cost of US$7,000. The video was directed and edited by award-winning Chicago filmmaker Jason Knade. The video was posted on YouTube on July 2, 2013 and immediately went viral. Just eight days later, the video had more than 1,000,000 views.
Some media have claimed that Grand is the first openly gay male country singer to exist at all, although this has been disputed. Several gay male country musicians have toured gay bars and other venues for decades, beginning with Patrick Haggerty's band Lavender Country in 1972, and two months before Grand's video hit, The New York Times profiled openly gay singer/songwriter Shane McAnally, who has had charted songs as a vocalist in the past and is currently one of the most successful songwriters in the industry. Other openly gay or bisexual male vocalists who have had successful careers in the country music industry as songwriters or musicians have included Jimbeau Hinson, Drake Jensen, Mark Weigle, Brian Glenn, and Shane Stevens.
On July 18, 2013, Grand made his television debut, performing "All-American Boy" on Windy City Live. On September 6, 2013, Grand released his song, and accompanying video, "Stay."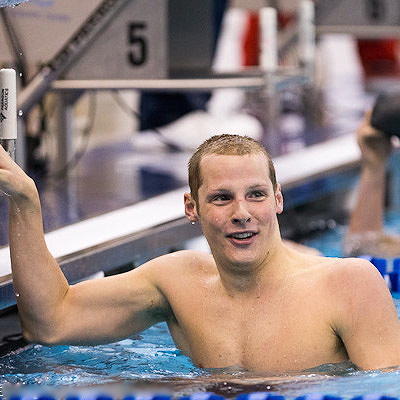 1991 – Tom Luchsinger is an American swimmer who specializes in butterfly events. At the 2013 US national championships, he won the national championship in the 200m butterfly and qualified for the 2013 World Aquatics Championships in Barcelona with a time of 1:55.57. The Atlantic Coast Conference named him Swimmer of the Year in 2013.
Luchsinger attended Mount Sinai High School and graduated from the University of North Carolina in 2013. He came out as gay in an essay in Outsports in December 2014.
After winning his first national title in 2013, Luchsinger's struggle with whether or not to come out about his sexuality ate him up inside, and it started to affect his swimming. First, he told his family and close friends, and when they supported and loved him whole-heartedly, that gave him the confidence to go public.
"Simply  put, I'm Tom Luchsinger, a swimmer who just happens to be gay. And I'm finally in a place where I'm ok with it and ready to look forward in my life and in my swimming."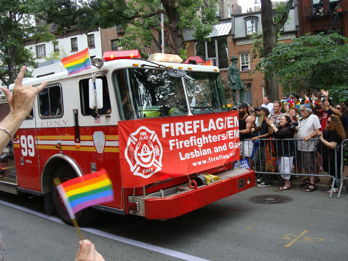 1993 – FireFLAG/EMS, first founded as FireFLAG by Gene Walsh, New York City's first openly gay FDNY firefighter, this LGBT organization was formally incorporated on February 28, 1992, and was renamed FireFLAG/EMS on this date to include emergency medical services personnel, and has achieved official FDNY fraternal organization status.
FireFLAG/EMS works tirelessly for the rights of LGBT fire and emergency service personnel as well as the rights of the LGBT community.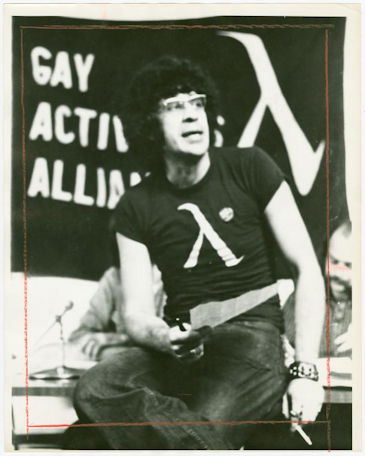 2007 – Died: Marc Rubin (b.1933) was a a pioneering activist who was a leader in New York's Gay Activist Alliance (GAA) of the early 1970s, helped found the Gay Teachers Association in 1974, and was part of the Lavender Hill Mob, a direct-action precursor to ACT UP.
In 1974, Rubin, one of the first out gay teachers in the city's school system, and Merill Friedman placed a notice in the Village Voice to organize the Gay Teachers Association. Roughly 40 people turned out to form the group now known as the Lesbian and Gay Teachers Association. It was from the ranks of that group that Lambda Legal in 1987 drew the plaintiffs for a lawsuit to win domestic partner benefits for lesbian and gay public school teachers. The suit dragged on for six years, and was settled in negotiations with Mayor David Dinkins giving such benefits to all city employees just days before he lost to Rudy Giuliani in 1993.
A public school teacher who worked with delinquent boys, Rubin with Pete Fisher, his partner of 35 years, wrote a novel based on his experiences, "Special Teachers/ Special Boys," published by St. Martin's in 1978.

FEBRUARY 29 →
[{(o)}]|[{(o)}]|[{(o)}]|[{(o)}]| [{(o)}]|[{(o)}]