February 11
[{(o)}]|[{(o)}]|[{(o)}]|[{(o)}]| [{(o)}]|[{(o)}]
1873 – UK: Simeon Solomon was an English Pre-Raphaelite painter noted for his depictions of Jewish life and same-sex desire as well as a poet. Solomon and George Roberts, a stableman, are arrested on this day at a public urinal in London and charged with the Crime of Buggery.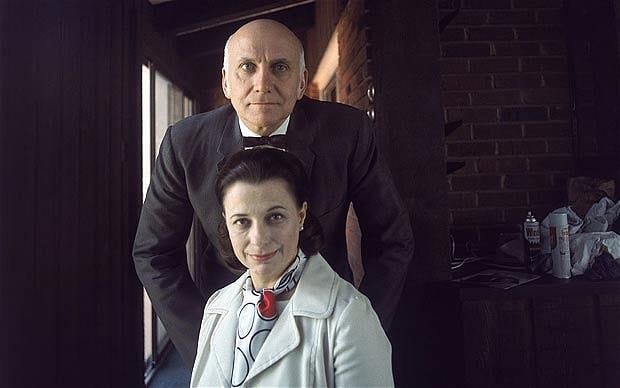 Masters and Johnson

1925 – Virginia Johnson d.(2013), was an American sexologist, best known as a member of the Masters and Johnson sexuality research team. Along with William H. Masters, she pioneered research into the nature of human sexual response and the diagnosis and treatment of sexual dysfunctions and disorders from 1957 until the 1990s.
Johnson met William H. Masters in 1957 when he hired her as a research assistant at the Department of Obstetrics and Gynecology at Washington University in St. Louis. Masters trained her in medical terminology, therapy, and research during the years she worked as his assistant. Together they developed polygraph-like instruments that were designed to measure sexual arousal in humans. Using these tools, Masters and Johnson observed and measured about 700 men and women who agreed to engage in sexual activity with other participants or masturbate in Masters' laboratory.
With the help of tools such as a "motor-powered Plexiglas phallus" called "Ulysses", they observed and recorded approximately 10,000 orgasms over 11 years.
By observing these subjects, Johnson helped Masters identify the four stages of sexual response. This came to be known as the human sexual response cycle. The cycle consists of the excitement phase, plateau phase, orgasmic phase, and resolution phase. In 1964, Masters and Johnson established their own independent nonprofit research institution in St. Louis called the Reproductive Biology Research Foundation. The center was renamed the Masters and Johnson Institute in 1978.
In 1979 Masters and Johnson offended all sides when they published Homosexuality in Perspective. They concluded that the best sex they had observed was that between gay and lesbian couples who "took their time", and took pleasure in their partner's responses, which "goal-orientated" heterosexuals rarely did; and they debunked the idea of homosexuality as a mental illness. Yet at the same time they suggested that some people become homosexual because they are emotionally and socially stunted, and they reported "curing" 67 homosexual men and women with a specially designed "conversion therapy". Supported with phoney case studies, the book's findings were quickly denounced by the medical establishment.
In April 2009, Thomas Maier reported in Scientific American that Johnson had serious reservations about the Masters and Johnson Institute's program to convert homosexuals into heterosexuals, a program which ran from 1968 to 1977.
The American cable network Showtime debuted Masters of Sex, a dramatic television series based on the 2009 biography of the same name, on September 29, 2013. The series stars Lizzy Caplan as Johnson.


Added 2022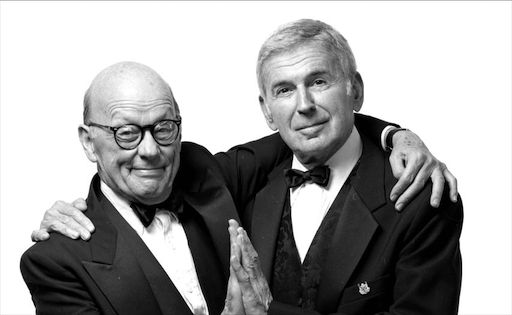 John Wallowitch (L) and Bertram Ross
1926 – John Wallowitch (d.2007) was an American songwriter and cabaret performer. He wrote over 2,000 songs; his works include Bruce, I See the World through Your Eyes, Back on the Town and Mary's Bar.
For over 50 years, he played and sang a catalogue of original songs at nightspots around New York City with his longtime partner, Bertram Ross. Ross was the principal male dancer for Martha Graham for over twenty years. In 1953 he replaced Graham's former partner and husband , going on to create many great roles such as he created leading roles in many of her works.
Ross and Wallowitch sang in nightspots ranging from London's Pizza on the Park to the Ballroom in New York City. A CD of their performance cabaret, Wallowitch and Ross (Miranda Music) was released in 2003 to accompany the documentary film of the couple, Wallowitch & Ross: This Moment.
Wallowitch lived and performed in New York City with Ross, until Ross's death on April 20, 2003, at 82 years old. Wallowitch died on August 15, 2007 in New York City. They are buried together at Kensico Cemetery, Valhalla, New York (Actors Fund Lot).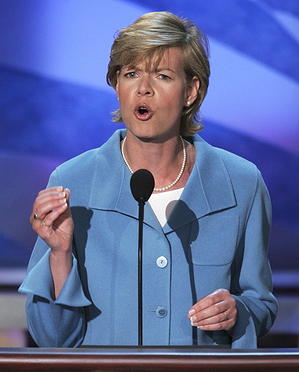 1962 - Tammy Baldwin, the American politician, was born today. Baldwin was a Democratic member of the United States House of Representatives from 1999 to 2013, representing Wisconsin's 2nd congressional district. She is an out Lesbian.
Baldwin was the first woman elected to Congress from the state of Wisconsin. She was also the first ever openly Gay non-incumbent to be elected to the House of Representatives, her election having won the backing of the Gay & Lesbian Victory Fund.
Tammy Baldwin is a member of the Congressional Progressive Caucus. On August 1, 2007, Tammy Baldwin signed on to cosponsor, a bill proposing articles of impeachment against Vice President Dick Cheney and another bill proposing the impeachment of Attorney General Alberto Gonzales.
In the 2012 U.S. Senate election, Baldwin defeated her Republican opponent, former Wisconsin governor Tommy Thompson. She is the first woman elected to represent Wisconsin in the Senate, and the first openly gay U.S. Senator in history. As of 2012, Baldwin's voting record placed her as one of the most liberal in congress
Her partner is Lauren Azar.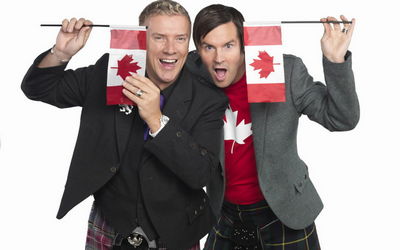 Justin Ryan (L) and Colin McAllister

1967 – Justin Ryan and Colin McAllister (born 10 January 1968) are Scottish interior decorators and television presenters. McAllister and Ryan have incorporated their trademark behaviour, which includes their frequent bickering, fussiness, tantrums, mild innuendo and light-hearted put-downs, as comic relief into most of their programmes.
As well as being co-hosts, McAllister and Ryan have also been in a relationship since April 1985 and are credited as introducing laminate flooring to British households. On 15 February 2008, they had a private civil partnership ceremony in London followed by a Caribbean honeymoon. After leaving 2009's edition of I'm A Celebrity contest on ITV, they announced that they were to renew their vows on their 25th anniversary, 28 April 2010.
Although their main residence is Glasgow, they divide their time between there and London in their own homes in both cities. The two also own a downtown loft in Toronto where they are currently devising new formats for 2013 North American broadcast. They have filmed 4 * 13 episode series of Colin and Justin's Home Heist for HGTV, which is broadcast in approximately 25 countries.
In 2011 Colin McAllister & Justin Ryan confirmed that after 22 years together, they are officially married. It was their experience in Canada that make the couple decide that they wanted to make their union official.
"I'm not sure if we would have decided to get married if we hadn't moved to, and fallen in love with Canada. After a year of living in Toronto, filming Home Heist, it became clear to us that it was time to tie the knot. Canada is such a progressive nation, so welcoming and open-mindedly liberal about gay marriage, that we felt thoroughly inspired," says Ryan.
McAllister added, "Previously every time someone asked us about getting married, I'd joke that even after such a long time I still wasn't sure if Justin was the right man! Let's just say that this year, I'm SURE."
The pair also write a weekly column in the Friday and Sunday editions of the Toronto Sun, offering up their suggestions for sprucing up homes. The column syndicates to 24 Hours Vancouver, 24 Hours Toronto and The London Free Press. The column is also available online. Colin and Justin contribute a weekly column to The Huffington Post and to Cottage Life Magazine as a companion to their current Cottage Life TV show.


Revised 2022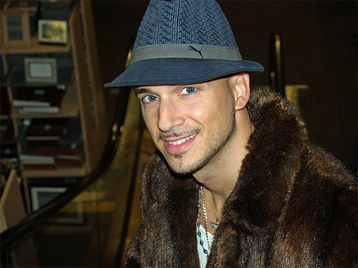 1977 – Ari Gold (d.2021) was an the award-winning, openly gay, independent recording artist who fashioned himself a high-octane career. An Orthodox Jew who was a successful child vocalist, Gold struggled with his gay identity both within the Jewish community and in the music industry. He starred in an autobiographical theater production Ari Gold – Untitled: The Making of a Gay Pop Star.
Gold declared, "Labels don't have to define us. They simply describe us—they shouldn't confine us. I for one am proud to be known as a gay artist . . . . I am done with hiding and done with shame in any form."
Born and raised in the Bronx in New York City, Gold's teacher parents both loved show business. Gold calls his parents "show Jews." When Gold was born, his birth announcement read like a show bill:
METRO GOLD WINNING PRODUCTIONS
Proudly Present
"Another Smash Hit"
OUR THREE SONS
With the brilliant new star
ARI GOLD
At seven, Gold sang back-up for Diana Ross when she needed a children's choir for her Swept Away album. The same year he sang in the "My Buddy" jingle for Jell-O Pudding Pops with Bill Cosby. As a child, he sang over 400 jingles.
When he was eight, Gold did girls' voices for a syndicated cartoon series. He also recorded a girl's voice for the talking Cabbage Patch Kids dolls. You could dial the Cabbage Patch Kids talking telephone and hear Gold say, "Hi, I'm Sybil Sadie. Want to come play with me?"
Gold attended Yeshiva High School in Manhattan where he tried to downplay his music career. He was afraid that boys might make fun of him, especially for voicing girls. He tried not to talk about his work at school, and when he went to work he hid his yarmulke. It seemed ironic to Gold even then that he was hiding two essential aspects of his identity in an effort to be as "all-American" as he could at work and in school.
One of the first songs he wrote, at 14, is called "Experienced Girl," about an ex-girlfriend, who recently asked Gold to sing another of his songs, "Bashert (Meant to Be)," from his 2004 album, Space Under Sun, at her traditional Jewish wedding to another woman. "That's right," Gold says. "My first girlfriend turned out to be a lesbian."
In high school, Gold had two girlfriends, which he thought kept him safe from being outed as a "homo." Gold says, "I can joke about it now, but at the time I felt quite tortured and felt that if anyone found out my secret of being gay I would be ex-communicated from my friends, my school, my community, and my family."
Gold came out to his best friend when he was sixteen. Two years later, he came out to his family in an 18-page letter. Gold says his family's reaction was "fairly accepting." "My Mom was proud of me because she thought it wasn't healthy to keep a secret like that," Gold says, "but when I stopped being religious, that was a lot more difficult for them."
His first album, Ari Gold included explicit gay love songs, such as "Write Me a Love Song" and "Home." In the former, Gold sings openly about his lover asking him to write him a song about love between men.
In 2004, Gold released Space Under Sun on his own label, Gold18 Records. It debuted as #1 on the Outvoice Charts, and Gold was featured on the covers of many gay magazines. The album solidified Gold as an emerging gay musical star. The album includes songs about such subjects as a man and woman fighting over the same man ("He's on My Team") and the trauma of getting caught by the cops having sex in public ("Caught"). It also includes the tender ballad "Bashert (Meant to Be)," which reflects Gold's Jewish identity.
In 2007, Gold released his third studio album Transport Systems. The songs on this album are about such topics as the down low, gay relationships, crystal meth addiction, gender identity, and spirituality.
As for being a gay artist, Gold said he saw his gayness as a gift. "As long as my friends are being beaten on the street, as long as there are still kids killing themselves because of shame, and as long as we are still fighting for our basic civil and human rights, I will continue to shout [my gayness] from the queer roof tops."
Gold died from leukemia on February 14, 2021, three days after his 47th birthday. RuPaul, whom Gold had described as a mentor, was among those to express condolences on social media.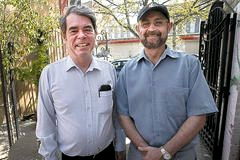 1974 – In Winnipeg Richard North and Chris Vogel were married by a Unitarian-Universalist minister in the first publicized "gay marriage" in Canada, but it was not recognized by the government.

1974 – The District of Columbia Court of Appeals rules that Gay bath houses are public nuisances per se.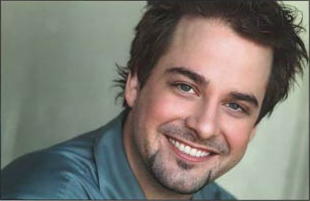 1976 – Brice Beckham, in Long Beach, California, is an American actor most famous for his role as Wesley T. Owens in the television sitcom Mr. Belvedere and for his role as Corey in I Hate My 30's. He currently lives in Los Angeles and is a member of LA's Namaste theater group.
Born on February 11, 1976, Beckham attended Minnie Gant Elementary School, College Intermediate School, Walter B. Hill Junior High School, and Wilson High School, in Long Beach, California. While in high school, he came in first place in the California High School Speech State Finals in 1993. He attended the University of Southern California, majoring in theater.
Beckham began his acting career in school plays. He later went on to do an assortment of radio commercials, and would later appear on an episode of the TV sitcom Alice. He starred in Mr. Belvedere as Wesley T. Owens. The show aired from 1985-90. He appeared in an episode of Win, Lose, or Draw in 1989, and in a guest role in American Dreamer in 1991. In 1992, he starred in an episode of CBS Schoolbreak Special, called "Two Teens and a Baby".
In 2007, he starred in the VH1 series I Hate My 30s. In 2012, Beckham was one of several former child actors who appeared in a Funny or Die video called "CCOKC", which stood for Child Celebrities Opposing Kirk Cameron. A counterpoint to Cameron's stance on homosexuality, the humorous video aimed to spread the message that gay individuals are not a threat to anyone.

1977 – Anita Bryant gives her first Save Our Children press conference in Florida. She claims she can prove that homosexuals are "trying to recruit our children to homosexuality."


1981 – Toronto Gay activist George Hislop announces plans to run as protest candidate in downtown St George riding in the March 19 provincial election. Also running, Liberal candidate Rev Bruce McLeod, chosen over gay activist Peter Maloney, NDP candidate Dan Leckie, chosen over gay activist John Argue, and Conservative candidate Susan Fish. All the candidates supported legal protection for gay people.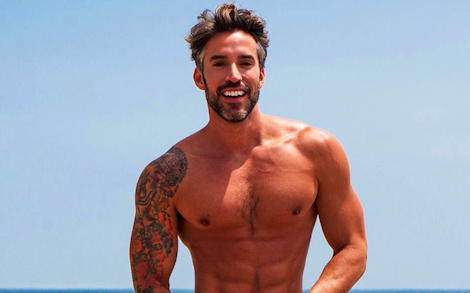 1983 – Robert Sepúlveda Jr. is a former fashion model, interior designer, creative director, and LGBTQ activist.
He was born in San Juan, Puerto Rico. He grew up in Lake City, Florida where he attended Columbia High School. He received his degree in interior design from The Art Institute of Fort Lauderdale, graduating summa cum laude. During his college years Sepúlveda Jr. worked as an escort to pay his way through college and to pay his rent.
Sepúlveda began his career at Valley Forge Fabrics, a supplier of decorative upholstery fabrics for the hospitality industry. There, he created and executed interior design schemes for hoteliers. In 2008 Sepúlveda moved to New York City where he began working with fashion houses Polo Ralph Lauren, Rugby Ralph Lauren, Lacoste, and Kenneth Cole, eventually assuming the role of acting Global Visual Manager of the Calvin Klein Home Collection. Sepúlveda has since founded RSJdesign, LLC, his interior design firm specializing in luxury residential and commercial spaces.
In September 2016, Sepúlveda Jr. starred on the dating show Finding Prince Charming, which airs on the network Logo. The series depicted Sepúlveda Jr. getting to know thirteen gay men and each week he has to eliminate 1 in a ceremony. The show shares the similar format to The Bachelor, however it is the first all gay-cast dating show. Prior to the series airing, controversy arose surrounding Sepúlveda Jr with his past work as an escort being revealed and his personal videos were released by an ex-partner. Logo has spoken out on that matter claiming they were fully aware of his history and explained that the series is reality and consists of many discussions such as "first time love to coming to terms with one's past, fear of commitment and even HIV."


2013 – Kathleen Wynne is a Canadian politician who was sworn in as 25th Premier of Ontario on this date. She is the first female premier of Ontario and the first openly LGBT head of a provincial or federal government in Canada.

FEBRUARY 12 →
[{(o)}]|[{(o)}]|[{(o)}]|[{(o)}]| [{(o)}]|[{(o)}]