January 4
[{(o)}]|[{(o)}]|[{(o)}]|[{(o)}]| [{(o)}]|[{(o)}]
1750 – France Bruno Lenoir and Jean Diot are caught having sex in public for which they are arrested. A year later they were executed. There was general surprise in France at the severity of their sentence. Their execution was the last in France for consensual sodomy.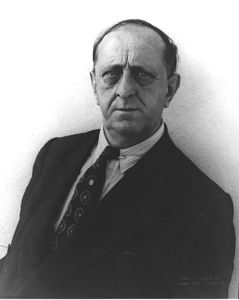 1877 – Marsden Hartley (d.1943) was an American Modernist painter, poet, and essayist. Hartley was born in Lewiston, Maine, where his English parents had settled.
In 1898, at age 22, Hartley moved to New York City to study painting at the New York School of Art. Hartley was a great admirer of Albert Pinkham Ryder and visited his studio in Greenwich Village as often as possible. His friendship with Ryder inspired Hartley to view art as a spiritual quest.
Hartley first traveled to Europe in April 1912, and he became acquainted with Gertude Stein's circle of avante-garde writers and artists in Paris. Stein, along with Hart Crane and Sherwood Anderson, encouraged Hartley to write as well as paint.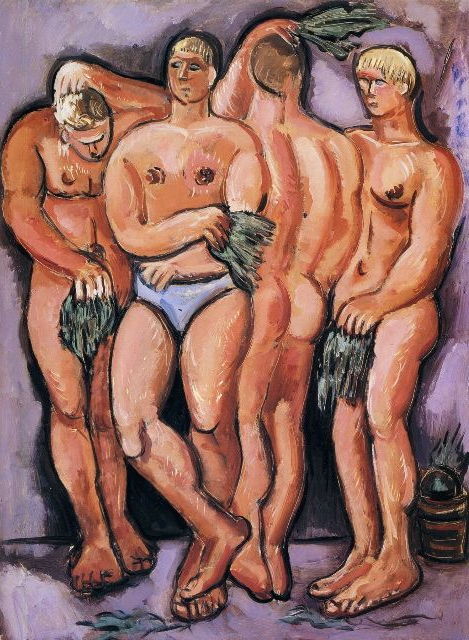 Finnish-Yankee sauna
(Click for larger)
In 1913, Hartley moved to Berlin, where he continued to paint. Many of Hartley's Berlin paintings were further inspired by the German military pageantry then on display, though his view of this subject changed after the outbreak of World War I, once war was no longer "a romantic but a real reality." The earliest of his Berlin paintings were shown in the landmark 1913 Armory Show in New York.
In Berlin, Hartley developed a close relationship with a Prussian lieutenant, Karl von Freyburg, who was the cousin of Hartley's friend Arnold Ronnebeck. References to Freyburg were a recurring motif in Hartley's work, most notably in Portrait of a German Officer (1914). Freyburg's subsequent death during the war hit Hartley hard, and he afterward idealized their relationship. Many scholars believe Hartley to have been gay, and have interpreted his work regarding Freyburg as embodying his homosexual feelings for him.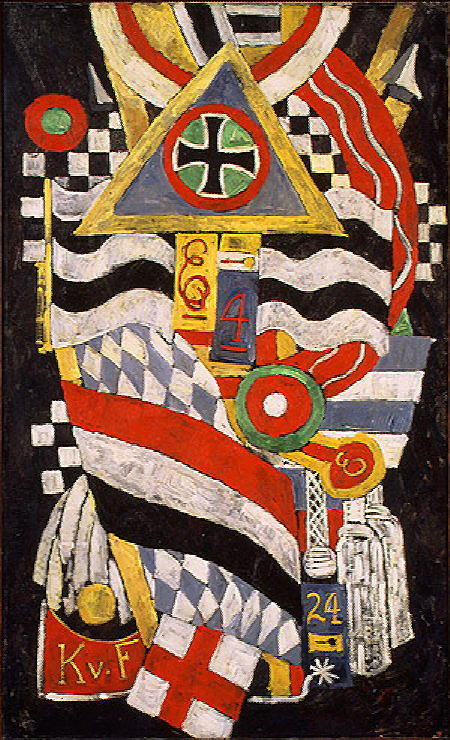 Portrait of a German Soldier
(Click for larger)
In addition to being considered one of the foremost American painters of the first half of the 20th century, Hartley also wrote poems, essays, and stories.
Cleophas and His Own: A North Atlantic Tragedy is a story based on two periods he spent in 1935 and 1936 with the Mason family in the Lunenburg County, Nova Scotia, fishing community of East Point Island. Hartley, then in his late 50s, found there both an innocent, unrestrained love and the sense of family he had been seeking since his unhappy childhood in Maine. The impact of this experience lasted until his death in 1943 and helped widen the scope of his mature works, which included numerous portrayals of the Masons.
He wrote of the Masons, "Five magnificent chapters out of an amazing, human book, these beautiful human beings, loving, tender, strong, courageous, dutiful, kind, so like the salt of the sea, the grit of the earth, the sheer face of the cliff." In Cleophas and His Own, written in Nova Scotia in the fall of 1936, Hartley expresses his immense grief at the tragic drowning of the Mason sons. The independent filmmaker Michael Maglaras has created a feature film Cleophas and His Own, released in 2005, which uses a personal testament by Hartley as its screenplay.

1919 – New York City police raid the Everard baths and arrest 10 men for sexual activity.

1921 – The Massachusetts Supreme Court upholds the nuisance conviction of a man for operating a Gay bath house.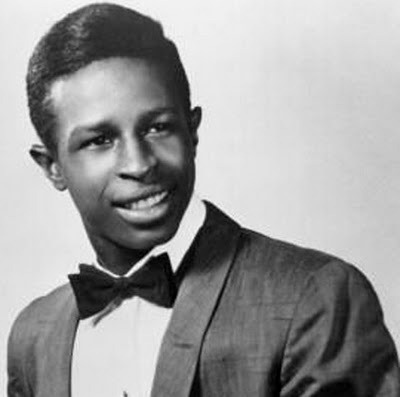 1946 – Arthur Conley aka Lee Roberts (d.2003) was a U.S. soul singer, best known for the 1967 hit "Sweet Soul Music".
Conley was born in McIntosh County, Georgia, U.S., and grew up in Atlanta. He first recorded in 1959 as the lead singer of Arthur & the Corvets. With this group, he released three singles in 1963 and 1964 – "Poor Girl", "I Believe", and "Flossie Mae" – on the Atlanta based record label, National Recording Company.
In 1964, he moved to a new label (Baltimore's Ru-Jac Records) and released "I'm a Lonely Stranger". When Otis Redding heard this, he asked Conley to record a new version, which was released on Redding's own fledgling label Jotis Records, as only its second release. Conley met Redding in 1967. Together they rewrote the Sam Cooke song "Yeah Man" into "Sweet Soul Music", which, at Redding's insistence, was released on the Atco-distributed label Fame Records, and was recorded at FAME studios in Muscle Shoals, Alabama. It proved to be a massive hit, going to the number two position on the U.S. charts and the Top Ten across much of Europe. "Sweet Soul Music" sold over one million copies, and was awarded a gold disc.
After several years of hits singles in the early 1970s, he relocated to England in 1975, and spent several years in Belgium, settling in Amsterdam (Netherlands) in spring 1977. At the beginning of 1980 he had some major performances as Lee Roberts and the Sweaters in the Ganzenhoef, Paradiso, De Melkweg and the Concertgebouw, and was highly successful. At the end of 1980 he moved to the Dutch village of Ruurlo, legally changing his name to Lee Roberts — his middle name and his mother's maiden name. He promoted new music via his Art-Con Productions company. Amongst the bands he promoted was the heavy metal band Shockwave from The Hague. A live performance on January 8, 1980, featuring Lee Roberts & the Sweaters, was released as an album entitled Soulin' in 1988.
Conley was gay, and several music writers have said that his homosexuality was a bar to greater success in the United States and one of the reasons behind his move to Europe and his eventual name change. In 2014, rock historian Ed Ward wrote, "[Conley] headed to Amsterdam and changed his name to Lee Roberts. Nobody knew 'Lee Roberts,' and at last Conley was able to live in peace with a secret he had hidden – or thought he had – for his entire career: he was gay. But nobody in Holland cared."
Conley died from intestinal cancer in Ruurlo, Netherlands aged 57 in November 2003. He was buried in Vorden.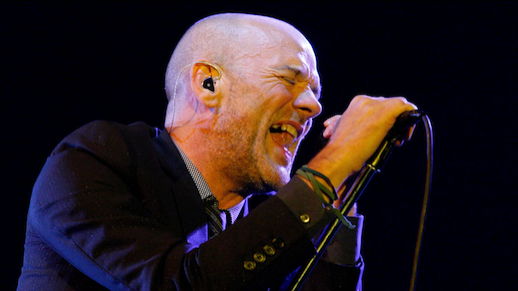 1960 – Michael Stipe has been the lead singer, lyricist, and composer for the successful rock band R.E.M. for over two decades. Among his best-known songs is "Losing My Religion," which rose to number 4 on the United States rock charts in 1991. He has also become involved in film and now has his own production companies.
The child of a career military officer, John Michael Stipe, born in Decatur, Georgia, grew up on bases around the United States and also in Germany, and spent his high school years in Illinois.
Stipe returned to Georgia for college, enrolling as an art student at the University of Georgia in 1978. There he met fellow alternative music fans Peter Buck, Mike Mills, and Bill Berry. Within a year all four had dropped out of college to forge a career as a rock band, R.E.M.
They went on a concert tour and in 1980 put out their first single, "Radio Free Europe." Its success, particularly on college radio stations, won them a recording contract. Their first full-length album, Murmur (1983), was chosen as Album of the Year by Rolling Stone magazine.
Stipe's vigor on stage contributed to the success of R.E.M.'s concerts. He interacted with the audience and charged about with boundless energy. He blasted his often dark and brooding lyrics into the microphone with such force that they were frequently barely intelligible.
In addition to composing and performing, Stipe has also directed several of R.E.M.'s music videos and oversees the creation of their album covers.
By 2004 the band had recorded nearly twenty albums with collective sales of almost fifty million copies worldwide, making it one of the most successful in the history of rock music.
With the success of the albums Out of Time (1991) and Automatic for the People (1992), R.E.M. became mainstream music stars. Around 1992, rumors that Stipe had contracted HIV began to circulate. According to Stipe, he did not start the rumor and he does not know who did.
Not that I can tell. I wore a hat that said 'White House Stop AIDS'. I'm skinny. I've always been skinny, except in 1985 when I looked like Marlon Brando, the last time I shaved my head. I was really sick then. Eating potatoes. I think AIDS hysteria would obviously and naturally extend to people who are media figures and anybody of indecipherable or unpronounced sexuality. Anybody who looks gaunt, for whatever reason. Anybody who is associated, for whatever reason - whether it's a hat, or the way I carry myself -as being queer-friendly.
In 1994, with questions still swirling about his sexuality, Stipe described himself as "an equal opportunity lech," and said he did not define himself as gay, straight, or bisexual, but that he was attracted to, and had relationships with, both men and women.
In 1995, he appeared on the cover of Out magazine. Stipe described himself as a "queer artist" in Time in 2001 and revealed that he had been in a relationship with "an amazing man" for three years at that point. Stipe reiterated this in a 2004 interview with Butt magazine. When asked if he ever declares himself as gay, Stipe stated, "I don't. I think there's a line drawn between gay and queer, and for me, queer describes something that's more inclusive of the grey areas."
In 1999, author Douglas A. Martin published a novel, Outline of My Lover, in which the narrator has a six-year romantic relationship with the unnamed lead singer of a successful Athens, Georgia-based, rock band; the book was widely speculated, and later confirmed by its author, to have been a roman à clef based on a real relationship between Martin and Stipe. The two had previously collaborated on two books, both in 1998: The Haiku Year (for which the two had both contributed haikai) and Martin's book of poetry Servicing the Salamander (for which Stipe took the cover photograph).

1962 – Peter Steele , formerly Lord Petrus Steele , actually Petrus Thomas Ratajczyk , born in Brooklyn , New York, was an American musician . Steele was the singer , bassist and songwriter for the metal bands Carnivore and Type O Negative.
Known above all for his powerful bass-baritone voice, Steele first worked as a singer and bassist with the heavy metal group Fallout and then with the thrash metal band Carnivore. After Carnivore had disbanded for the time being, Steele, who was still working for the New York Park Authority at the time, founded the music group Type O Negative together with Sal Abruscato, Kenny Hickey and Josh Silver. Steele was particularly controversial in the early years of the band due to supposedly right-wing extremist ideas in the public. He himself always denied such allegations. He later created the Vinland flag , inspired by the Nordic flags and his own Scandinavian ancestors , which was henceforth to be found on the band's releases.
In August 1995, Steele, who was an imposing figure with his stature and height of 2.03 m, posed naked for the US edition of Playgirl. However, when he learned that around 75% of the readership are homosexual men, some of whom would now make advances to him and he was then exposed to the malice of the other band members and fans, he wrote the song I Like Goils (dt. I like girls ).
Peter Steele died on April 14, 2010 of complications from an aortic aneurysm . Steele's companion Sal Abruscato (formerly Type O Negative drummer) said they were in the process of getting Steele into an ambulance when he passed away before leaving the house. Before his death, Steele had been drug free for nine months and was in the process of making plans for a new Type O Negative album.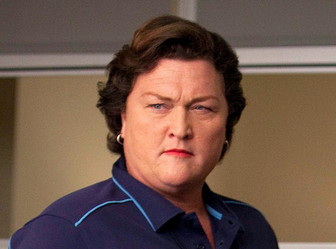 1964 – Dot Jones is an American actress and retired athlete who has had multiple roles in television. She attended California State University, Fresno, where she set records for shot put. Jones is also a 15-time world arm wrestling champion. She currently has a recurring role on the musical, Glee, as Shannon Beiste, for which she was nominated for the Primetime Emmy Award for Outstanding Guest Actress in a Comedy Series in 2011, 2012, and 2013.
Jones, who had no intentions of acting, was discovered at a bodybuilding competition by Shirley Eson of American Gladiators fame. Eson urged Jones to audition for the Gladiators-like Knights and Warriors, and Jones got the part, becoming one of the few female warriors. Jones was also offered a position in professional wrestling, but turned it down because, she said it was "too fakey".
Knights and Warriors only lasted one season, but Jones' acting career was just starting. She became a bit actor, playing small roles in several television series throughout the 1990s and 2000s and breaking into feature films in the late 1990s, including the cult film "The Boondock Saints". While acting, Jones kept up her involvement with arm wrestling. In 1995, her biceps measured 17 1⁄2 in (44.45 cm).
Jones' first recurring role after Knights was as a character named "Dot" on the popular show
Married... with Children
in the mid-90s. She appeared in five episodes over two seasons. Jones' next break was on the kids show
Lizzie McGuire
as Coach Kelly. Since then, she has appeared in popular shows
Nip/Tuck, Desperate Housewives
, and
Prison Break
.
Jones, being a fan of Glee and having worked with series co-creator Ryan Murphy on Nip/Tuck and Pretty/Handsome, asked co-executive producer Brad Falchuk during an encounter at a supermarket if she could be on the show. Soon after, the character of Coach Shannon Beiste was created for her.
Jones appeared on Logo TV's RuPaul's Drag U as a visiting professor in July 2011, during the second season.
Jones is openly lesbian, and married Bridgett Casteen on December 21, 2013. The two first met in December 2010, and Jones proposed on October 4, 2013 during Anaheim Gay Days.


Added 2022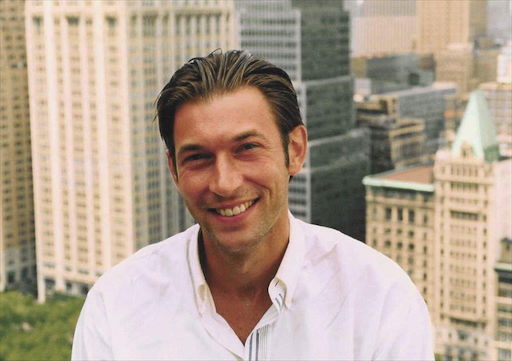 1969 – Richard Hake (d.2020) was a journalist and reporter for WNYC, where he was one of the hosts of the weekly morning program, Morning Edition.
Richard Scott Hake was born in the Bronx to Richard James Hake, a New York City police detective, and Joy Mekland, a clerical worker and secretary. He graduated from Carmel High School in 1987, then from Fordham University in 1991, and began working at NPR in 1991 while still at Fordham. He became a news host and reporter at WNYC in 1992. He was openly gay.
He spent 28 years working as a radio news host, reporter, and producer. He featured on several local and national NPR programs, such as Morning Edition (which he hosted), Weekend Edition, All Things Considered, and On the Media. He also broadcast on MTV, the BBC, WCBS, WBGO, WOR, and WFUV radio. Hake hosted for MTV's Logo Network's The Advocate News magazine program. His documentary work includes "The Perfume of the Bronx" and the "Coney Island Cyclone Anniversary."
For his reporting, Hake was awarded accolades from the Associated Press Broadcasters Association and the Society of Professional Journalists. Hake made his Broadway debut as a chimney sweep in Mary Poppins.
In his Twitter profile, Hake noted his unique role in the bustling Big Apple, writing: "I wake people up and tell them stories on the alarm clock, the app, streaming, in the shower, in the car, etc."
As coronavirus cases surged in the city and officials told office workers to stay home, Hake set up a makeshift studio in his one-bedroom apartment, complete with an art deco "on air" light and various microphone flags bearing the station's logos over the years.
Hake died on April 24, 2020, at age 51, in his Upper East Side home. His manner of death was ruled to be a result of an accident, according to the City's Medical Examiner.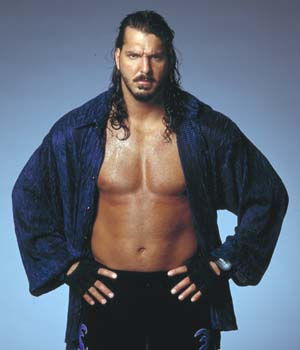 1970 – Christopher Klucsarits, better known as Chris Kanyon (d.2010), US Professional wrestler, best known for his work in World Championship Wrestling and the World Wrestling Federation, under the ring names Kanyon and Mortis.
In 2006, after Kanyon's release from WWE, he began a gimmick in which he was an openly homosexual pro wrestler. This included a publicity stunt wherein he stated that WWE released him from his contract because of his sexuality. Kanyon later told reporters and even stated on a number of radio interviews, that this was just a publicity stunt and he was heterosexual. However, he later retracted these statements and acknowledged that he was in fact homosexual.
Before his death Kanyon was working on a book, Wrestling Reality, with Ryan Clark. The book was released November 1, 2011, and it features Kanyon's struggles as a closeted gay man as a prominent theme.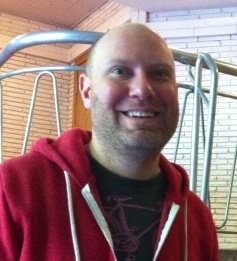 1974 – Kaj Hasselriis, born in Winnipeg, Manitoba, is a Canadian journalist, community activist and politician.
Hasselriis is a lifelong Winnipegger and earned a sociology degree from the University of Manitoba in 1995 as well as a journalism degree from Toronto's Ryerson University in 1997. From 1997 to 2002, Hasselriis worked as a reporter and producer for CBC Television. Most recently, Hasselriis created an English-language monthly in Lima, Peru called Limazine.
As a political organizer, Hasselriis served as the Manitoba campaign manager for Jack Layton's leadership bid in 2002. He also played a key role as a member of Toronto mayor David Miller's 2003 campaign team.
In 2004, Hasselriis gained prominence in Winnipeg by leading the fight to keep Winnipeg's Bus Rapid Transit system. The city eventually cancelled the program, to the dismay of public transit activists.
On July 17, 2006 Hasselriis declared his candidacy in the October 2006 municipal elections against Winnipeg mayor
Sam Katz
. His campaign was endorsed by several prominent figures in the city, including musician
John K. Samson
and activist
James Beddome
.
On election day, October 25, 2006, Hasselriis received 22,401 votes, or 13.22 of the total count. He placed third to Katz, who was re-elected, and Marianne Cerilli, a former NDP MLA in the Manitoba Legislature.
Hasselriis, who is openly gay, was the national spokesperson for Canadians for Equal Marriage in 2006. He was appointed interim executive director of Egale Canada in January 2007, following the resignation of
Gilles Marchildon
, and served in that capacity until he was succeeded by
Helen Kennedy
in the fall.
He currently contributes to the Xtra! chain of LGBT newspapers as a Winnipeg-area reporter. He also wrote a series of travel essays on gay life in India while travelling in that country over the winter of 2008-2009 for both Xtra! and its gay travel magazine The Guide. As well, he is an occasional contributor to CBC Radio, including Definitely Not the Opera.


1976 – In Saskatoon, the Saskatchewan Court of Queen's Bench rules that term "sex" in the Saskatchewan Human Rights Act does not include sexual orientation and turns down a job discrimination case brought by Doug Wilson. Wilson decides to abandon pursuit of legal redress.

1977 – A bill to reinstate sodomy as a crime in Indiana is introduced into the House. It is defeated in a committee by a vote of 6-4.

1977
– The first issue of
After Stonewall: A Critical Journal of Gay Liberation
is published in Winnipeg. The magazine continued into the early 1980s.

1984 – Illinois repeals its "lewd fondling or caress" law, more than two decades after repealing its sodomy law.

1993 – The Wisconsin Court of Appeals finds that the solicitation and touching of an undercover police officer constitutes "disorderly conduct" under state law.

1997 – A British tabloid accuses Conservative M.P. Jerry Hayes of having an affair in 1991 with a then-18-year-old male. At the time, 18 was under the age of consent.

JANUARY 5 →
[{(o)}]|[{(o)}]|[{(o)}]|[{(o)}]| [{(o)}]|[{(o)}]