November 9
[{(o)}]|[{(o)}]|[{(o)}]|[{(o)}]| [{(o)}]|[{(o)}]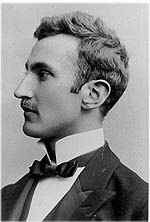 1870 – Magnus Enckell (d.1925) was a Finnish painter. Enckell was born in Hamina, a small town in eastern Finland, the son of a priest. He was the youngest of six sons.
In 1889, at the age of 19, he began his artistic studies in Helsinki, at the Drawing School of the Finnish Art Association. In 1891 he went to Paris for the first time. There he was drawn to the Symbolist movement, and was influenced by the painter Pierre Puvis de Chavannes as well as Symbolist literature.
Enckell was homosexual, as seems indicated in some erotic portraits which were quite uninhibited for their time. As Routledge's "Who's who in gay and lesbian history" puts it, "His love affairs with men have not been denied ... Enckell's naked men and boys are openly erotic and sensual."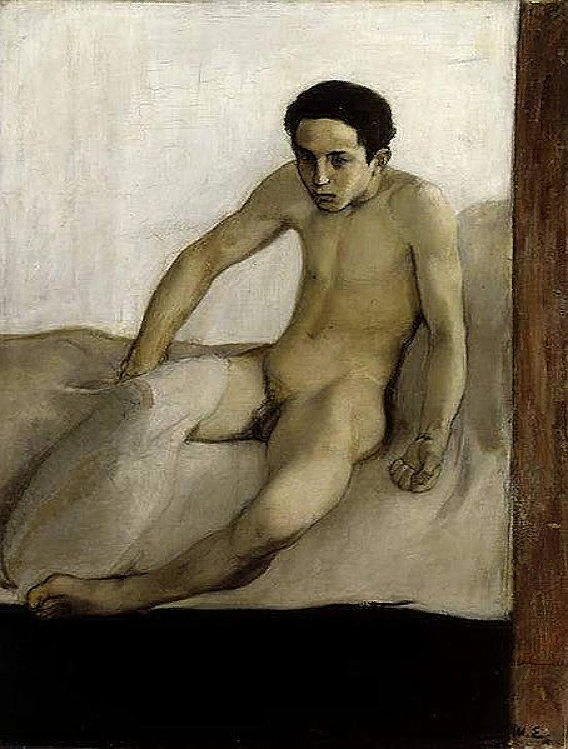 The Awakening
(Click for larger)
In 1894 and 1895 Enckell traveled to Milan, Florence, Ravenna, Siena and Venice, where his inner conflicts were reflected in his art. In 1898 he taught himself fresco and tempera techniques in Florence, by studying the work of Masaccio and Fra Angelico.
The years in Italy gave his work a greater range of colors and a more optimistic foundation. In the first years of the twentieth century, under the influence of Post Impressionism, he developed a brighter, more colorful palette. An example of this is the series, The Bathers, in dark, lively colors. Together with Verner Thomé and Ellen Thesleff, Enckell founded the group 'Septem', in which artists who shared his beliefs came together.
In 1907 Enckell executed the commission for the altarpiece of Tampere Cathedral. The fresco, more than 10 meters wide and 4 meters high, shows, in subdued colors, the resurrection of people of all races. In the middle of the painting two men walk hand in hand.
From 1901 onwards Enckell spent many summers on Suursaari Island, where he painted his "Boys on the Shore" (1910). He organised exhibitions of Finnish art in Berlin (1903) and Paris (1908), and of French and Belgian art in Helsinki (1904). He chaired the Finnish Arts Association from 1915 to 1918, and was elected a member of the Fine Art Academy of Finland in 1922.
Enckell died in Stockholm in 1925. His funeral was a national event. He was buried in his native village in Finland.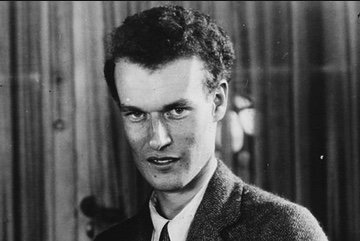 1902 – Anthony Asquith (d.1968) was a leading English film director. He collaborated successfully with playwright Terence Rattigan on The Winslow Boy (1948) and The Browning Version (1951), among other adaptations. His other notable films include Pygmalion (1938), French Without Tears (1940), The Way to the Stars (1945), and a 1952 adaptation of Oscar Wilde's The Importance of Being Earnest.
Born in London, he was the son of H. H. Asquith, the Prime Minister of the United Kingdom during the First World War, and Margot Asquith who was responsible for 'Puffin' as his family nickname. He was educated at Winchester College and Balliol College, Oxford.
The film industry was viewed as disreputable when Asquith was young, and according to the actor Jonathan Cecil, a family friend, Asquith entered his profession in order to escape his background. At the end of the 1920s he began his career with the direction of four silent films the last of which, A Cottage on Dartmoor established his reputation with its meticulous and often emotionally moving frame composition.
He was a longtime friend and colleague of Terence Rattigan—they collaborated on ten films— and producer Anatole de Grunwald.
Asquith, an alcoholic, was a charming, gentle man and a closeted homosexual who never married. Asquith died from lymphoma at the age of 65.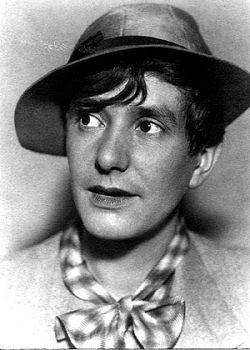 1905 – Erika Mann (d. 1969), was the daughter of Thomas Mann and Katia Mann and led one of the most eventful lives you've probably never heard of. She was born in Munich and had a privileged childhood. The Mann home was a gathering-place for intellectuals and artists. She was hired for her first theater engagement before finishing her Abitur at the Deutsches Theater in Berlin.
On July 24, 1926, she married German actor Gustaf Gründgens, but they divorced in 1929. In 1927, she and her brother Klaus Mann, a homosexual, undertook a trip around the world, which they documented in their book Rundherum; Das Abenteuer einer Weltreise.
The following year, she began to be active in journalism and in politics. She was involved as an actor in the Lesbian film Mädchen in Uniform (1931, Leontine Sagan) but left the production before its completion. In 1932 she published the first of many children's books.
Shortly thereafter she became involved in several Lesbian affairs in her private life. Her first noted affair was with actress Pamela Wedekind, whom she met in Berlin, and was who engaged with her brother Klaus. She later became involved with director Therese Giehse, and journalists Betty Cox and Annemarie Schwarzenbach, whom she served with as a war correspondent during World War II. As was later written, her relationships were both sexually passionate and intellectually stimulating. Mann enjoyed being in the company of women who were intelligent, and with whom she could converse with on any number of international topics.
In 1933, she, Klaus, and Therese Giehse had founded a cabaret in Munich called Die Pfeffermühle, for which Erika wrote most of the material, much of which was anti-Fascist. Erika was the last member of the Mann family to leave Germany after the Nazi regime was elected. She saved many of Thomas Mann's papers from their Munich home when she escaped to Zurich. In 1936, Die Pfeffermühle opened again in Zurich and became a rallying point for the exiles. In 1935 she undertook a marriage of convenience to the homosexual English poet W. H. Auden, in order to obtain British citizenship. She and Auden never lived together, but remained friends and technically married until Erika's death.
In 1937, she crossed over to New York, where Die Pfeffermühle (as The Peppermill) opened its doors again. They lived (with Therese Giehse and her brother Klaus Mann and Miro) in a large group of artists in exile with people like Kurt Weill, Ernst Toller, and Sonja Sekula.
In 1938, she and Klaus reported on the Spanish Civil War, and her book School for Barbarians about Nazi Germany's educational system was published. The following year, they published Escape to Life, a book about famous German exiles.
During the war, she was active as a journalist in England. After World War II, Mann was one of the few women who covered the Nuremberg Trials. Following the war, both Klaus and Erika came under an FBI investigation into their political views and rumored homosexuality. In 1949, becoming increasingly depressed and disillusioned over post-war torn Germany, Klaus Mann committed suicide. This event devastated Erika.
In 1952, she moved back to Switzerland with her parents. She had begun to help her father with his writing and had become one of his closest confidantes. She became responsible for his works and the works of her brother Klaus after death and worked on them intensely. She died in Zürich in 1969.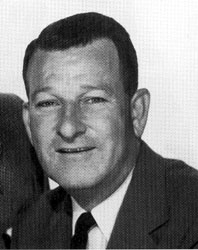 1905 – Roger Edens (d.1970) was a Hollywood composer, arranger and associate producer, and is considered one of the major creative figures in Arthur Freed's musical film production unit at Metro-Goldwyn-Mayer during the "golden era of Hollywood".
Edens was born in Hillsboro, Texas. He worked as a piano accompanist for ballroom dancers before going to work as a musical conductor on Broadway. He went to Hollywood in 1932 along with his protege Ethel Merman, writing and arranging her material for her films at Paramount. In 1935, he joined MGM as a musical supervisor and occasional composer and arranger, notably of music for Judy Garland. He also appeared on screen opposite Eleanor Powell in a cameo in Broadway Melody of 1936.
Arthur Freed, producer of musicals at MGM, was impressed by Edens and in the early 1940s made Edens associate producer. His film unit made dozens of popular and extremely successful musical films in the 1940s and into the 1950s, including
Meet Me in St. Louis
(1944),
Easter Parade
(1948),
On the Town
(1949),
Show Boat
(1951),
An American in Paris
(1951),
Singin' in the Rain
(1952), and
The Band Wagon
(1953).
Edens is considered to be an important creative musical figure from the end of the 1930s until the beginning of the 1960s. His career at MGM allowed him to work with the top musical performers including the young Judy Garland, of whom he was the original trainer and overseer, and a lifelong friend. He wrote special material for Garland, including the famous Dear Mr Gable - You Made Me Love You (1937), Our love affair (1940) for Strike up the Band - that received an Oscar nomination for best song of that year - and the music for the "Born in a Trunk" sequence in A Star Is Born (1954). Edens was responsible for writing It's A Great Day for the Irish to showcase Garland's powerhouse voice in 1940. This became one of Garland's biggest hits and an Irish-American anthem played by military and marching bands every St. Patrick's Day world over. He also produced a number of films after the mid-1950s and wrote special material for Garland's Palace Theatre debut in 1951 and for her London Palladium concerts the same year.
Before moving to California, Edens had been married to Martha LaPrelle, but they spent much time apart and eventually divorced.By the time he knew Judy Garland, he was living as a gay man. In the latter part of his life, Edens was in long-term relationship with screenwriter and playwright Leonard Gershe.
Edens died of cancer in Los Angeles, California on July 13, 1970.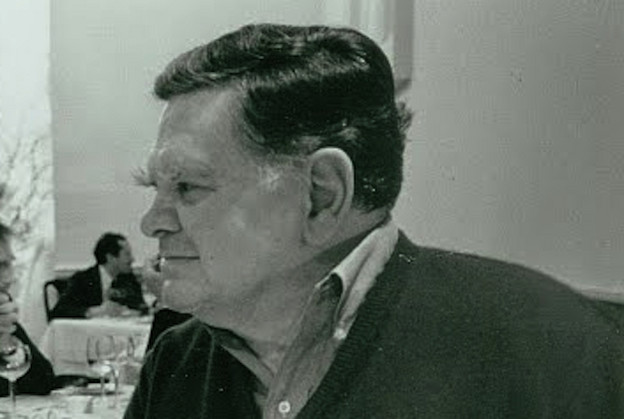 1923 – James Schuyler (d.1991) was an American poet whose awards include the Pulitzer Prize for Poetry for his 1980 collection The Morning of the Poem. He was a central figure in the New York School and is often associated with fellow New York School poets John Ashbery, Frank O'Hara, Kenneth Koch, and Barbara Guest.
A native of Chicago, he attended Bethany College of West Virginia from 1941 to 1943. In recollection of his times at Bethany College, Schuyler said in an interview published in the spring of 1992, that he did not excel, "I just played bridge all the time."
Schuyler moved to New York City in the late 1940s where he worked for NBC and first befriended W. H. Auden. In 1947, he moved to Ischia, Italy, where he lived in Auden's rented apartment and worked as his secretary. Between 1947 and 1948, Schuyler attended the University of Florence.
After returning to the United States and settling in New York City, he roomed with John Ashbery and Frank O'Hara.
Schuyler was not known for revealing much about his personal life. It is known that he was gay, was manic depressive, suffered several years of psychoanalysis and withstood many traumatic experiences. One of these includes a "near death experience" in a fire which he caused by smoking in bed.
In April 1991, at age sixty-seven, Schuyler died in Manhattan following a stroke.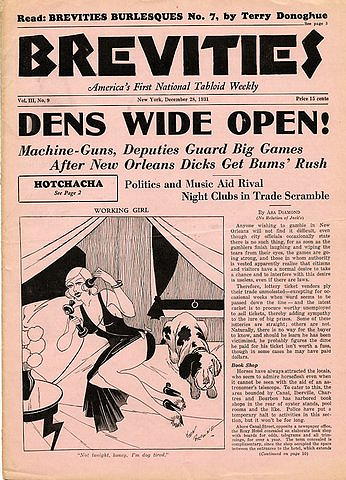 1931 – Broadway Brevities probes the long and storied history of Lesbian clubs in New York City with the front page article "Sapphic Sisters, Scram!" as written by "Connie Lingle."
The publication generally credited as America's first national weekly gossip tabloid, Broadway Brevities and Society Gossip, was launched in New York in 1916 and edited by a Canadian named Stephen G.. Clow. Brevities started out covering high society and the A-list of the New York theater world, but by the 1920s focussed on society scandal and the destruction of reputations culminating in its editor, Stephen Clow, and two of his associates being charged with using the mails to defraud due to allegations that the magazine was a blackmail racket threatening to publish material injurious to the reputations of businesses and individuals unless they purchased advertising.
The tabloid was consequently shut down in 1925 after Clow and his associates were convicted, with Clow sentenced to six years in prison (serving two).
Clow revived the tabloid in 1930 and the new incarnation covered more general vice and ran splashy, highly-sensationalised features on sex, drugs, gang violence and crime. This was possibly the first time a gossip magazine had made real efforts to attract readers who weren't members of the elite classes; it didn't presume its readers had a close familiarity with any given social or professional world. In 1932, New York City banned newsstands from selling the racy tabloid, and it appears to have folded sometime around 1933.
A third incarnation of the tabloid was printed in Toronto from 1937, with Clow as editor initially, until around 1948.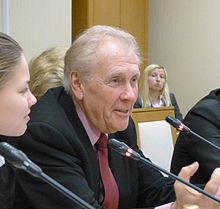 1939 – Paul Cameron is an American psychologist and sex researcher. While employed at various institutions, including the University of Nebraska, he conducted research on passive smoking, but he is best known today for his claims about homosexuality. After a successful 1982 campaign against a gay rights proposal in Lincoln, Nebraska, he established the Institute for the Scientific Investigation of Sexuality (ISIS), now known as the Family Research Institute (FRI). As FRI's chairman, Cameron has written papers stating associations between homosexuality and the perpetration of child sexual abuse and reduced life expectancy.
The cover photograph for Cameron's pamphlet Child Molestation and Homosexuality depicted "a young boy being pulled into a men's bathroom," while Murder, Violence and Homosexuality showed "a little girl cowering beneath an arm wielding an ax."
Another of Cameron's conclusions, based partly on his studies of obituaries in gay newspapers, is that homosexuals as a group have a median age of death about 20 years lower than that of heterosexuals. After analyzing official data from Denmark, which allowed same-sex unions in 1989, and Norway, which allowed same-sex marriage in 2009, Cameron reported in 2007 that "married lesbians lived to age 56 and married gay men to age 52." Cameron states that many victims of child sexual abuse are the same sex as their abusers – one FRI study on sexual abuse by foster parents in Illinois reported that 34% of perpetrators were guilty of same-sex abuse – and concludes that "there is a strong, disproportionate association between child molestation and homosexuality."
Cameron was quoted in Rolling Stone as saying that homosexual sex was more pleasurable than most heterosexual sex, and as a result, if homosexuality were tolerated then it would become predominant within a few generations.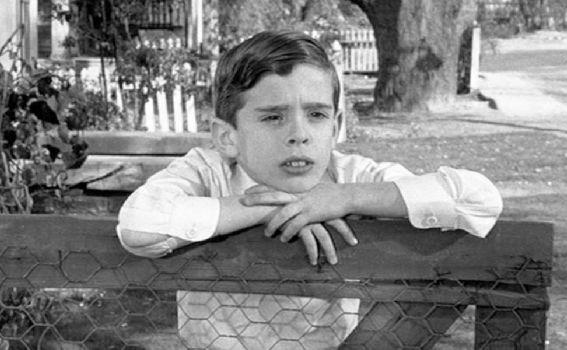 1952 – John Megna (d.1995) was an American actor. His best known role is that of "Dill" in the film To Kill A Mockingbird.
John Anthony Megna was born in Ozone Park, Queens, New York, to Ralph W. Megna, a pharmacist, and Eleanor McGinley, a one-time nightclub singer. He was a half-brother of Connie Stevens and an ex-brother-in-law of Eddie Fisher. He attended Holy Cross High School in Flushing, New York.
At age 6, Megna made his acting debut in Frank Loesser's Broadway musical Greenwillow. At 7, he starred in All the Way Home, an adaptation of James Agee's novel about the effect of a father's death on his family. This led to his being cast as Charles Baker "Dill" Harris, the toothy young summer visitor in the 1962 film To Kill a Mockingbird. The character was based on writer Truman Capote, a childhood friend and later associate of Harper Lee, the author of the original novel.
Megna appeared in many television programs throughout the 1960s and 1970s; he portrayed a near-blind child in the Naked City episode "A Horse Has a Big Head - Let Him Worry!", one of the "Onlies" in the "Miri" episode of Star Trek: The Original Series, Stephan in I Spy (1967), and Little Adam in the NASA-produced animated shorts The Big World of Little Adam.
His other film appearances include Hush Hush, Sweet Charlotte (1964), The Godfather: Part II (1974), The Boy in the Plastic Bubble (1976) with John Travolta, and Go Tell the Spartans (1978) with Burt Lancaster. He also acted in two car-chase films starring Burt Reynolds and directed by Hal Needham – Smokey and the Bandit II (1980) and The Cannonball Run (1981).
As an adult, he turned to directing plays. He was the founding director of L.A. Arts, a nonprofit theater group in Los Angeles. He later became a high school English teacher, and last taught at James Monroe High School in North Hills, California. He also taught Honors English at Hollenbeck Jr High in East Los Angeles.
Megna died from AIDS-related complications in Los Angeles, California, at the age of 42.


Added 2021
1954 – Jeremy Fisher, born in Te Ahora, New Zealand, was an Executive Director of the Australian Society of Authors (ASA). He is a writer, and worked in publishing for 30 years. His best known novel is Perfect Timing.
Fisher is openly gay and has been an advocate for gay rights in Australia since 1973.
He was awarded the inaugural medal of the Australian Society of Indexers for his index to the fourth edition of the Australian Encyclopaedia in 1984.
He was appointed President of the NSW Society of Editors in 1986.
In 2007, Fisher was awarded a grant by the Literature Board of the Australia Council for the Arts to develop a work of literary non-fiction. In 2008 he was shortlisted for the Calibre Prize for Best Essay offered by Australian Book Review. The ASA is the peak body representing Australia's literary creators. As an advocate for authors, Fisher was instrumental in the establishment of the Prime Minister's Literature Prizes by the new Labor government of Kevin Rudd in December 2007.
Fisher has been a judge for the Walkley Awards non-fiction book in 2006, 2007 and 2008.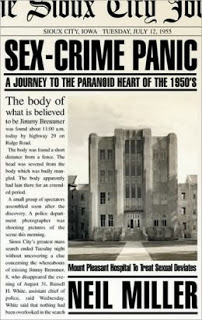 1955 – In the wake of the kidnapping and murder of a Sioux City, Iowa, boy earlier in the year and the murder of a 22 month old girl, the county attorney ordered the detention of 20 men suspected of homosexuality and committed them to mental asylums as a preventive measure authorized by the state's "sexual psychopath" laws without trial.
Following the brutal murders police, to quell public hysteria, arrested 20 homosexual men as "sexual deviates," even though the authorities never claimed they had anything to do with the crimes. Neil Miller's book "Sex-Crime Panic: A Journey to the Paranoid Heart of the 1950s" is a disturbing and well-researched book of that time.
Miller, a journalist and author of "Out of the Past: Gay and Lesbian History from 1869 to the Present" and "In Search of Gay America," focuses on the men's ordeals and the murders that led to their arrests.
In August 1954, 8-year-old Jimmy Bremmers of Sioux City disappeared. He was later found murdered outside the city limits near an old rural road. Had he been kidnapped by a "sex fiend," as a local newspaper conjectured? Nearly a year later, 22-month-old Donna Sue Davis was abducted, raped, and murdered. Sioux City was in an uproar. The police force was under pressure to arrest someone, do something. So in September 1955, it rounded up 20 gay men from Sioux City and the surrounding area, window dressers and hairdressers, retailers and clerks, residents of their town, and in November placed them in a locked ward of a state mental hospital until February and March 1956, when they were pronounced "cured" and released.
As a result of "sexual psychopath" laws that were passed and enacted in more than 20 states including Utah between 1947 and 1955, this sort of miscarriage of justice could, and did, happen. Interviewing the men who were incarcerated, as well as law enforcement officials, lawyers, mental health staff, and relatives of the murder victims, Miller pieced together their disparate stories and painted a vivid and thorough portrait of Sioux City in the grip of antigay hysteria.
As Miller writes, "Public fears and anxieties can lead to the enactment of bad laws, and laws enacted in an atmosphere of fear and anxiety can lead to even worse consequences. No one can say for sure that what happened in Sioux City in the 1950s couldn't happen again, in a different form, perhaps to a different group of people."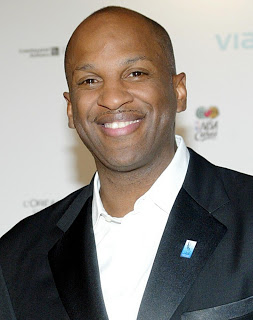 1959 – Donnie McClurkin, Jr. is an American gospel music singer and minister. He has won three Grammy awards, ten Stellar awards, two BET awards, two Soul Train awards, one Dove award and one NAACP Image award for his work.
McClurkin was born in Copiague, New York and raised in Amityville, both on Long Island. When he was eight years old, his two-year-old brother was hit and killed by a speeding driver. Soon after the loss, McClurkin experienced family turmoil due to the loss of his brother and shortly after became a victim of childhood sexual abuse at the hands of his great uncle, and years after by his great uncle's son. So the young McClurkin found comfort in church and through an aunt who sang background vocals with gospel music musician Andraé Crouch. He formed the McClurkin Singers by the time he was a teenager.
He was hired as an associate minister at Marvin Winans' Perfecting Church in Detroit, in 1989. McClurkin served as an assistant to Winans for over a decade.
In 1991, a sharp pain and swelling, followed by internal bleeding led, he says, to a diagnosis of leukemia. The doctor suggested immediate treatment, but McClurkin, who was then 31, decided to take his own advice. "I tell people to believe that God will save you," he says, "[and] I had to turn around and practice the very thing that I preached."
He was ordained and sent out by Winans in 2001 to establish Perfecting Faith Church in Freeport, New York, where he is now Senior Pastor.
A friendship with a Warner Alliance executive resulted in his signing to the label for his 1996 self-titled LP, with producers Mark Kibble of Take 6, Cedric and Victor Caldwell plus Andraé Crouch. The disc, which featured the perennially popular "Stand," went gold shortly after being publicly lauded by Oprah Winfrey.
McClurkin, in 2002, told a Christian website that, due to the sexual abuse, he had "struggled" with homosexuality. He also said had rejected that lifestyle: "I've been through this and have experienced God's power to change my lifestyle. I am delivered and I know God can deliver others, too."
In 2013, McClurkin was "asked not to attend" a ceremony in celebration of the 50th Anniversary of the March on Washington, in Washington, DC, in which he had been scheduled to appear as a featured performer. A spokesman for the city mayor stated "The Arts and Humanities Commission and Donnie McClurkin's management decided that it would be best for him to withdraw because the purpose of the event is to bring people together," but McClukin denied having agreed, stating the mayor had "uninvited me from a concert where I was supposed to headline."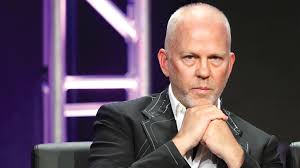 1965 – Ryan Murphy is an American film and television screenwriter, director, and producer. He is best known for creating/co-creating the television series Popular, Nip/Tuck, Glee, American Horror Story, and The New Normal.
Murphy grew up in Indianapolis, Indiana, in an Irish Catholic family.He attended Catholic school from first through eighth grade, and graduated from Warren Central High School (Indianapolis). After coming out as gay, he saw his first therapist, who found nothing wrong with him other than being "'too precocious for his own good.'" Murphy performed with a choir as a child, which would later inform his work on Glee.
Murphy is openly gay, and married to David Miller, a photographer. On December 24, 2012, Murphy and Miller welcomed their first child, a son via surrogate. In October 2014, they welcomed a second child into their family. Murphy was previously in a long-term relationship with director Bill Condon.
On January 20, 2012, it was announced that the next film Murphy would be directing is a screen adaptation by Larry Kramer of his Broadway play The Normal Heart, starring Mark Ruffalo, Alec Baldwin, Matt Bomer and Jim Parsons.
Murphy and Glee co-executive producer Ali Adler have created The New Normal, a half-hour comedy that "centers on a gay couple and the surrogate who will carry their child", and iired on NBC beginning in the fall of 2012. The series is based on Murphy's own experiences having a child via surrogate, with the main characters, Bryan and David, named for Ryan and his husband.


1975 – The Saskatchewan Human Rights Commission rules that "sex" in Human Rights Act includes sexual orientation and begins formal proceeding against University of Saskatchewan for discriminating against teacher Doug Wilson who had been fired after coming out.

1992 – Approximately 100 people held a vigil outside the home of Chicago's Roman Catholic Cardinal Joseph Bernardin to protest the church's teaching that homosexuality is a disorder.


Added 2021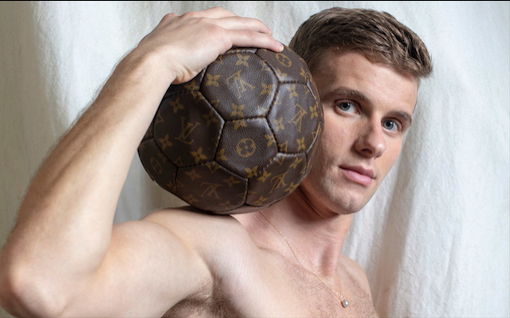 1994 – Collin Martin is an American professional soccer player who plays as a midfielder for San Diego Loyal in the USL Championship. He has played for D.C. United and Minnesota United FC in Major League Soccer, and for Richmond Kickers and Hartford Athletic in the United Soccer League. He came out as gay in June 2018, making him at the time the only out man in any of the big five American sports leagues or any top-division professional men's national soccer leagues.
Born in Chevy Chase, Maryland, Martin joined the D.C. United Academy during the 2009–10 season as a 14-year-old in the under-16 category. In his second season with the u16s, Martin led the team in scoring with 13 goals while leading the side to finish top of its group in the U.S. Soccer Development Academy. Then, the next season, Martin was promoted to the under-18s where he led the team in scoring with 11 goals. He impressed the coaching staff enough that season to earn playing time with the D.C. United Reserves in MLS Reserve League action.
Martin then choose to attend Wake Forest University where he would play for the Wake Forest Demon Deacons soccer team for the 2012 season in which he scored one goal and registered six assists. At the end of the season, Martin earned All-ACC Freshman Team honors.
In February 2020, Martin was signed by San Diego Loyal for its inaugural season. During a home match against Phoenix Rising FC on September 30, 2020, Martin was the target of a homophobic slur by Phoenix midfielder Junior Flemmings during first-half stoppage time. Flemmings called him a "batty boy", a homophobic slur in his native Jamaica. After he went to the referee to report the incident, Martin was shown a red card that was later rescinded after the referee admitted he was confused. After Phoenix manager Rick Schantz declined to apologize and remove Flemmings, San Diego walked off the field and forfeited the match in protest. A week earlier, the Loyal had forfeited a match against the LA Galaxy II after a racial slur was used against one of their players. Flemmings was banned for six games and fined an undisclosed amount.

NOVEMBER 10 →
[{(o)}]|[{(o)}]|[{(o)}]|[{(o)}]| [{(o)}]|[{(o)}]