January 23
[{(o)}]|[{(o)}]|[{(o)}]|[{(o)}]| [{(o)}]|[{(o)}]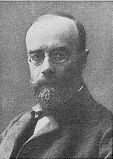 1851 – Paul Adolf Näcke, born in Saint Petersburg, Russia,(d.1913) was a German psychiatrist and criminologist . Näcke is known for his numerous scientific writings on homosexuality. He introduced the concept of narcissism as a neologism in a psychiatric discussion of the turn of the century.
Dr Paul Näcke wrote that while he believed homosexuality was a sign of arrested development, homosexuals show no more signs of abnormality or degeneracy than heterosexuals. Influenced by the research of Magnus Hirschfeld, he developed the idea that homosexuality should not be considered an acquired mental illness, but is an innate natural property. He suggested the popular thesis of bi-sexuality of all people, but that in some the "self-sex" is stunted in the course of puberty.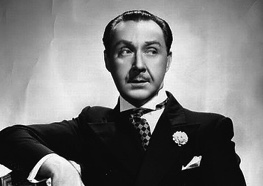 1893 – Professional "sissy" actor Franklin Pangborn was born in Newark, New Jersey (d.1958). If you don't know the name you've seen his work in old late late show movies. The character actor appeared in dozens of comedies always playing prissy, fluttery clerks, bank tellers, assistant hotel managers, and department store floorwalkers. He appeared in many Preston Sturges movies as well as the W.C. Fields films "International House," "The Bank Dick," and "Never Give a Sucker an Even Break." Pangborn was an effective foil for many major comedians, including Fields, Harold Lloyd, Olsen and Johnson, and The Ritz Brothers. He appeared regularly in comedies and musicals of the 1940s.
When movie roles became scarce, he worked in television. For a time Pangborn was the announcer on Jack Paar's Tonight Show.
In his book "Screened Out: Playing Gay in Hollywood from Edison to Stonewall", the film scholar Richard Barrios wrote that some people "will praise the artistry of Pangborn as they bemoan its misuse, while others will prefer to revel in both the subversiveness of it all and the actor's skill. Still others will just shut the whole matter out and deny that there were any Gay characters in film prior to the late 1960s."
In his essay, "Laughing Hysterically: Sex, Repression, and American Film Comedy," the scholar Ed Sikov argues that:
Pangborn probably appeared "in more screwball comedies than any other actor — "My Man Godfrey", "Easy Living", "Bluebeard's Eighth Wife", "A Girl, a Guy and a Gob", "The Palm Beach Story", "Vivacious Lady", "Mr. Deeds Goes to Town", "Design for Living", "Joy of Living", "Topper Takes a Trip", and "Fifth Avenue Girl" — probably because his character (the fussy, flustered, silly, and temperamental proto-Gay male) fits perfectly into screwball's world of urban extremism.

A deft comedian, Pangborn elevated effeminacy into an art form. He makes himself an object of mockery in film after film, but he never gives up his dignity."
Pangborn died on July 20, 1958 after undergoing surgery. For his contributions to motion pictures, Pangborn has a star on the Hollywood Walk of Fame at 1500 Vine Street.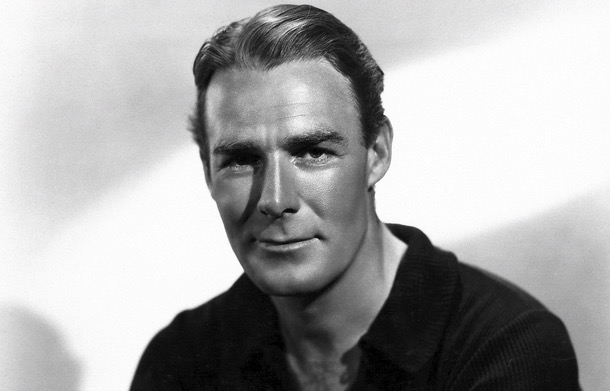 1898 – American motion picture actor Randolph Scott was born. (d.1987) He was known for his roles in films as diverse as Follow the Fleet; The Last of the Mohicans; High, Wide, and Handsome and Rebecca of Sunnybrook Farm.
In his earlier Westerns ... the Scott persona is debonair, easy-going, graceful, though with the necessary hint of steel. As he matures into his fifties his roles change. Increasingly Scott becomes the man who has seen it all, who has suffered pain, loss, and hardship, and who has now achieved a stoic calm.
Following the making of Ride the High Country (1962), Scott retired from film making at the age of 64. Having made shrewd investments throughout his life, he eventually accumulated a fortune worth a reputed US$100 million.
Scott married twice. The first time, in 1936, he became the second husband of heiress Marion Du Pont. Reputedly the couple spent little time together and the marriage ended in divorce three years later.
In 1944, Scott married Patricia Stillman, with whom he adopted two children. The marriage lasted 43 years until Scott's death in 1987.
Although Scott achieved fame as a motion picture actor, he managed to keep a fairly low profile with his private life. And therein lies the food for the rumors. Off screen he became good friends with Fred Astaire and Cary Grant. He met Grant on the set of Hot Saturday and shortly afterwards they began rooming together in a beach house in Malibu that became known as "Bachelor Hall." They would live together, on and off, for about ten years, presumably because they liked each other's company and wanted to save on living expenses. As Scott shared "Bachelor Hall" with Cary Grant for twelve years, it was rumored that the two actors were romantically involved, and that the name "Bachelor Hall" and the reported parade of women there were invented by the studio who wanted to keep their valuable actors away from any public scandal.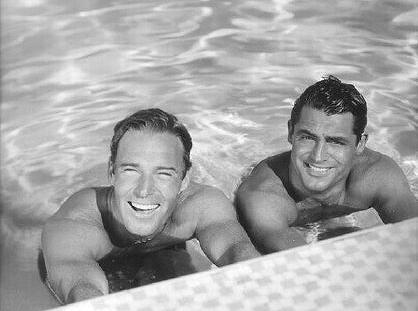 Randolph Scott & Cary Grant
In his book, "Cary Grant: Grant's Secret Sixth Marriage," author Marc Eliot claims Grant had a sexual relationship with Scott after they met on the set of Hot Saturday (1932). In his book, Hollywood Gay, Boze Hadleigh, author of numerous books purporting to reveal the sexual orientation of celebrities, makes various claims for Scott's homosexuality. He cites Gay director George Cukor who said about the homosexual relationship between the two:
"Oh, Cary won't talk about it. At most, he'll say they did some wonderful pictures together. But Randolph will admit it - to a friend."
According to William J. Mann's book, "Behind the Screen: How Gays and Lesbians Shaped Hollywood, 1910-1969," photographer Jerome Zerbe spent "three Gay months" in the movie colony taking many photographs of Grant and Scott, "attesting to their involvement in the Gay scene." In 1995, Richard Blackwell published his autobiography "From Rags to Bitches," where he declared he was lovers to both Cary Grant and Scott.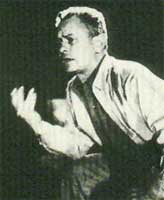 1906 – Lester Horton was an American dancer, choreographer, and teacher. (d.1953)
Horton formed his first dance company, the Lester Horton Dancers, in 1932. That company evolved into the Horton Dance Group (1934). The Horton Dance Group, billed in its film appearances as the Lester Horton Dancers, lasted until early 1944. After a brief hiatus, Horton formed the Dance Theater of Los Angeles with his longtime leading dancer, Bella Lewitzky; their partnership ended when Lewitzky left in 1950. Horton's final company continued until 1960 under the direction of Frank Eng.
In order to finance his school and various dance companies, Horton choreographed a number of early Hollywood musicals, beginning with Moonlight in Havana (1942). Most of the films, like the Maria Montez vehicle White Savage (1943), were B-movie musicals. Horton's dancers also frequently worked at clubs, including the Folies Berg̬re in New York and Earl Carroll's Theatre-Restaurant in Los Angeles. Horton's best-known works, which he called 'choreodramas', are Salome (which occupied Horton for nearly two decades) and The Beloved.
Horton died of a heart attack at his home on November 2, 1953. Since Horton's death, his dance technique and choreography have become widely known and practiced.
Horton developed his own approach to dance that incorporated diverse elements including indigenous peoples of the Americas/Native American dances and modern Jazz dance. Horton's dance technique, which is now commonly known as Horton Technique, emphasizes a whole body, anatomical approach to dance that includes flexibility, strength, coordination and body and spacial awareness to enable unrestricted, dramatic freedom of expression.
Alvin Ailey, the most significant African American dancer and choreographer of the twentieth century and one of the key figures in American dance was a pupil of Horton's, and Ailey's company practice the Horton Technique to this day.
Horton was involved with William Bowne from 1932 to 1949 when Bowne left Horton to marry a former member of Horton's dance company. Not long after, Horton became involved with film and theatre writer Frank Eng. Eng was with Horton until his death in 1953.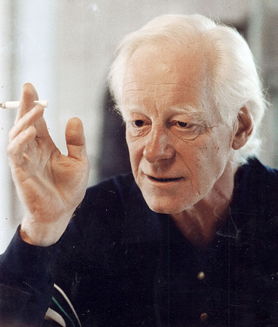 1934 – Pierre Bourgault (d.2003) was a politician and essayist of Norman-Breton origin, as well as an actor and journalist, from Quebec, Canada. He is most famous as a public speaker who advocated sovereignty for Quebec from Canada.
Bourgault (pronounced Bour-go) was born in East Angus in the Estrie (Eastern Townships) region of Quebec. His parents sent him to boarding school at age 7, determined that he should receive the education which they lacked. After secondary school, he briefly attended the seminary and entertained the idea of a possible entry into the priesthood, per ancestral tradition, but reneged on his obligation shortly thereafter. He remained "fascinated" by scripture, even with his declaration of atheism in older age. He is today entombed within the traditionally Catholic Notre Dame cemetery in Montreal.
Beginning in the early 1960s, he supported Quebec independence from Canada and in 1960 helped found the pro-independence Rassemblement pour l'indépendance nationale. He participated a number of union strikes and marches that resulted in violence. In 1964, he became leader of the RIN. In 1968, he disbanded the RIN and invited its members to join René Lévesque's Mouvement Souveraineté-Association and the Ralliement national in the newly founded Parti Québécois, under Lévesque's leadership. During the St. Jean Baptiste celebration in 1968, he and other supporters rioted and threw objects in the direction of Pierre Trudeau. He and 300 others were arrested for this incident. In the 1970 Quebec election, he was the Parti Québécois candidate in Mercier electoral district, running unsuccessfully against Liberal leader (and soon-to-be Premier) Robert Bourassa.
In his early life, he was a journalist at Montreal newspaper La Presse, and he returned to this publication in the 1990s as a columnist for Le Journal de Montréal newspaper. After 1976, he was a professor of communications at the Université du Québec à Montréal (UQAM). He was also the co-host or regular columnist of several radio shows aired on la Société Radio-Canada, the French language sector of the Canadian Broadcasting Corporation.
A fiery speaker and apt persuader, it was once estimated that he had given 4,000 speeches in his life. Most of these speeches have been lost to posterity since he did not write them down.
He was openly gay, though he said in an interview for Radio-Canada a few years before his death that in his later years he chose to stop having sexual relations.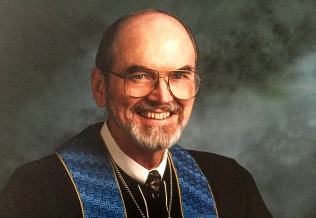 1934 – Rev.Jack Rogers, a leader of the U.S. Presbyterian Church, was a prolific author, publishing thirteen books, and he played an active role in Presbyterian policy throughout his career. His books "Biblical Authority" (1977) and "The Authority and Interpretation of the Bible" (1979) co-authored with Don McKim helped guide the church toward a more holistic approach to Biblical interpretation. Through advocacy and outreach he worked to increase the representation of women and people of color at Fuller. He helped shape "A Brief Statement of Faith," ratified by the Presbyterian Church (U.S.A.) General Assembly in 1991, that emerged from the reunion of the northern and southern branches of the Presbyterian Church.
He was elected Moderator of the 213th General Assembly of the Presbyterian Church (U.S.A.) in June 2001, in Louisville, Kentucky. For the next ten years he was a central figure in the campaign to change the church constitution to allow people who are lesbian, gay, bisexual, or transgender (LGBT) to be ordained and married in the church. His book, "Jesus, the Bible, and Homosexuality: Explode the Myths, Heal the Church" (2006) made a Biblical case for LGBT equality. An expanded second edition came out in 2009. LGBT ordination was ratified in the Presbyterian Church (U.S.A.) on May 10, 2011; same-sex marriage was approved on March 17, 2015.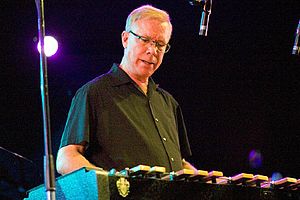 1943 – Gary Burton, born in Anderson, Indiana, is an American jazz vibraphonist, composer and jazz educator. Burton developed a pianistic style of four-mallet technique as an alternative to the prevailing two-mallet technique. This approach caused him to be heralded as an innovator and his sound and technique are widely imitated. He is also known for pioneering fusion jazz and popularizing the duet format in jazz, as well as being a major figure in music education due to his 30 years at the Berklee College of Music.
Beginning music at six years old, Burton for the most part taught himself to play marimba and vibraphone. He also began studying piano at age sixteen as he finished high school in Princeton, Indiana. Burton has cited jazz pianist Bill Evans as a main inspiration for his approach toward the vibraphone.
Burton attended Berklee College of Music in Boston. He studied with Herb Pomeroy and soon befriended the composer and arranger Michael Gibbs. After establishing his career during the 1960s, he returned to join the staff of Berklee from 1971–2004, serving first as Professor, then Dean and finally as Executive Vice President during his last decade at the college.
Early in his career, at the behest of noted Nashville saxophonist
Boots Randolph
, Burton moved to Nashville and recorded with several notable Nashville musicians including guitarist
Hank Garland
, pianist
Floyd Cramer
and guitarist
Chet Atkins
.
After touring both the U.S. and Japan with pianist George Shearing in 1963, Burton went on to play with saxophonist Stan Getz from 1964 to 1966. It was during this time with the Stan Getz Quartet that Burton appeared with the band in a feature film, Get Yourself a College Girl playing "Girl From Ipanema" with Astrud Gilberto.
In 1967 he formed the
Gary Burton Quartet
along with guitarist
Larry Coryell
, drummer
Roy Haynes
, and bassist Steve Swallow. Predating the jazz-rock fusion craze of the 1970s, the group's first record,
Duster
, combined jazz, country and rock and roll elements. However, some of Burton's previous albums (notably
Tennessee Firebird
and
Time Machine
, both from 1966) had already shown his inclination toward such experimentation with different genres of popular music. After Coryell left the quartet in the late 1960s, Burton hired a number of well-regarded guitarists:
Jerry Hahn, David Pritchard, Mick Goodrick, Pat Metheny, John Scofield, Wolfgang Muthspiel, Kurt Rosenwinkel
, and most recently
Julian Lage
, who plays guitar in Burton's group
Next Generation
.
Following an early marriage in his 20's, Burton married for a second time 1975-84 to Catherine Goldwyn, granddaughter of film producer Samuel Goldwyn (1879-1974). They have two children and two grandchildren. After the end of this second marriage in the 1980s, Burton realized he was gay. He came out in 1989, a revelation he has said he felt would have ruined his career at an earlier time.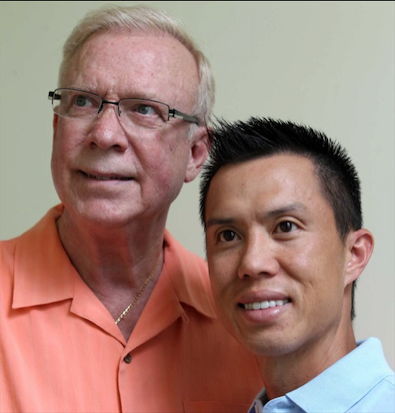 Burton and Cheong
By the 1980s, Burton was already in a gay relationship and he came out publicly in a 1994 radio interview with Terry Gross, making him one of rather few openly gay jazz musicians of prominence. In 2013, he married his long time partner, Jonathan Chong.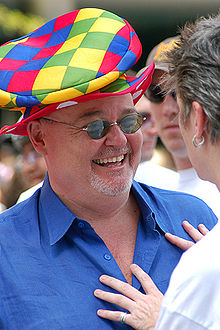 1954 – Kyle Rae is a Canadian consultant and former politician. Rae was a member of Toronto City Council from 1991 to 2010, representing Ward 6 in the old city from 1991 to 1997 and Ward 27 Toronto Centre-Rosedale following the municipal amalgamation of Toronto in 1997.
Rae was first elected to Toronto city council in 1991 as a left-leaning councillor filling the seat vacated by Jack Layton (who was running for mayor at the time). He campaigned as an openly gay candidate and beat his closest rival by 1,003 votes, becoming the city's first openly gay councillor.
A longtime member of the Ontario New Democratic Party, he left the party because of the failure of NDP Premier Bob Rae's government (who is no relation to Kyle Rae) to pass long-promised reforms on gay rights issues. Rae led a local boycott of the NDP in the 1993 by-election in the riding of St. George—St. David (now Toronto Centre—Rosedale) to highlight his position.
In 2002, he was sued for defamation by members of the Toronto Police Force after he sharply criticized a 2000 raid on "Pussy Palace", a lesbian bathhouse event. His calling the police "rogue cops" and "goons" and the operation a "panty raid" was criticized, and the officers alleged what was only a standard liquor inspection hurt their careers and reputations. A jury eventually decided that the seven officers were defamed and ordered Rae to pay $170,000. The settlement money was paid by the city from a fund that protects councillors from having to pay lawsuits from personal funds.
With the legalization of same-sex marriage in 2003, Rae married Mark Reid, his partner since 1994.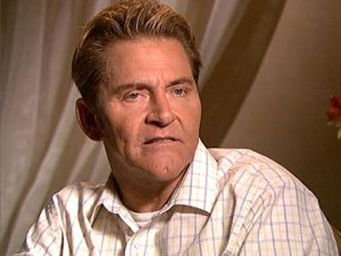 1959 – Scott Thorson, born in La Crosse, Wisconsin, is an American best known for his relationship with and lawsuit against the entertainer Liberace.
A teenaged Thorson met Liberace in 1976 through his romantic friendship with dancer Bob Street (a friend of Hollywood producer Ray Arnett) who was staging Liberace's shows in Vegas. When Thorson was 18, Liberace hired him to act as his personal friend and companion, a position that allegedly included a five-year romantic relationship with lavish gifts, travel, and Liberace's promises that he would adopt and care for Thorson. Liberace claimed that he had "more mink coats and diamonds than Elizabeth Taylor". Liberace also incorporated Thorson into his Las Vegas stage performances – for example, Thorson drove Liberace's Rolls-Royce onstage, and was a dancer.
According to Thorson, their committed relationship ended because of Liberace's promiscuous behavior and Thorson's drug addiction. Thorson also claimed that it was Liberace that originally started him on the drugs, but then when his habit got out of control, Liberace cut him off from all of his credit cards. Thorson stated that following his plastic surgery, the surgeon provided for him a cocktail of highly addictive drugs that included cocaine, Quaaludes, biphetamines, and Demerol. Thorson stated that since he was so young at the time of meeting Liberace, he would do anything that he could to please him, including getting plastic surgery so that he could resemble him, but he felt that their relationship was one-sided. He called Liberace both generous and possessive.
In 2000, Thorson was among several people featured in the British television documentary Liberace: Too Much of a Good Thing Is Wonderful. In 2002, Thorson was interviewed by Larry King on Larry King Live, during which Thorson confirmed that, in the midst of his relationship with Liberace, he chose to have plastic surgery to look more like Liberace at the pianist's suggestion. Also during the interview with King, Thorson revealed his chin implant had been removed earlier in 2002.
In 1982, after he was let go by Liberace, Thorson filed a $113 million lawsuit against Liberace, part of which was a palimony suit. This was the first same-sex palimony case filed in U.S. history. Thorson decided to sue because he claimed that Liberace threw him out on the streets with nothing. Liberace continued to deny that he was homosexual, and during court depositions in 1984, he insisted that Thorson was never his lover. Throughout their lawsuit, Thorson stated that Liberace referred to him in the media as a disgruntled employee, a liar, a gold digger, and claimed that there was never a sexual relationship between them.
The case was settled out of court in 1986, with Thorson receiving a $75,000 cash settlement, plus three cars and three pet dogs worth another $20,000. Thorson visited and reconciled with Liberace shortly before the entertainer's death in February 1987. Thorson said, after Liberace had died, that he settled because he knew that Liberace was dying, and that Thorson had intended to sue based on conversion of property rather than palimony.
A year after Liberace's death, Thorson published a book about their relationship, Behind the Candelabra: My Life with Liberace. Thorson's book was later adapted by Richard LaGravenese and Steven Soderbergh into the 2013 film Behind the Candelabra, in which Thorson was played by Matt Damon opposite Michael Douglas as Liberace.
In 1989, Thorson emerged as a pivotal witness in the prosecution of gangster Eddie Nash, in the 1981 quadruple murders of the Wonderland Gang. For his testimony, he was placed in the federal witness protection program. In 1990, he was shot five times when drug dealers broke into his hotel room in Jacksonville, Florida.
In 2008, Thorson pleaded guilty to felony drug and burglary charges and was sentenced to four years in prison.
Previously diagnosed with hepatitis C, in the autumn of 2012, Thorson was diagnosed with stage II cancer. Since his diagnosis, Thorson has made public pleas for money to continue his medical treatments. Thorson had planned in 2012 to re-release the book Behind the Candelabra to coincide with the film's release.
In February 2013, police investigating a lost wallet tracked the use of the victim's credit cards to a hotel in Reno, Nevada. Thorson was found to be using the credit cards and was arrested. Thorson (who also uses the alias Jess Marlow, an alias he says that he acquired when he entered the protection program in the Nash case) was booked on a variety of charges, including burglary and using a credit card without consent. He pleaded guilty and was sentenced to five years' probation in July 2013.
Thorson did not do well on probation. In September 2013, he tested positive for methamphetamine, but was given another chance. He subsequently failed drug tests again – twice in October, and again on November 1, 2013. He was arrested on November 19, 2013, after violating a court order to enter an inpatient treatment facility in Reno two weeks earlier. On January 23, 2014, his probation was revoked and he was sentenced to 8 to 20 years in Nevada prison. Thorson is currently incarcerated in Northern Nevada Correctional Center in Carson City.


1974 – The first lobbying effort on part of an alliance of Quebec Gay groups, to include sexual orientation in a proposed provincial human rights charter, culminates in an appearance before the Justice Committee of Quebec's National Assembly on this date. It became the first appearance of the Canadian Gay movement before legislative body.


1976 – Police raid the Club Baths of Montreal on the eve of the Montreal Olympics. Thirteen people are arrested and charged as found-ins in a common bawdyhouse, a charge usually reserved for prostitution in Canada.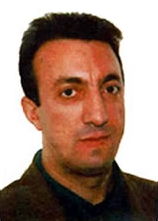 1998 – On this date the Italian writer Alfredo Ormando died (b. 1958). On 13 January 1998 he set himself on fire in Saint Peter's Square in Rome to protest the attitudes and policies of the Roman Catholic Church regarding homosexual Christians. After two policemen put out the flames, he was brought to Sant'Eugenio Hospital in critical condition. He died there 11 days later.

2008 – Azerbaijan, Iran Hamzeh Chavi, 18, and Loghman Hamzehpour, 19, are arrested for homosexuality. They confessed that they were in love which prompted the court to charge them with "waging a war against God" and sodomy. An online petition garnered over 20,000 signatures calling for their release. It is likely they were executed. Lesbian, gay, bisexual, and transgender people in Iran face legal challenges not experienced by non-LGBT residents. While people can legally change their assigned gender, sexual activity between members of the same sex is illegal.

2009 – France – Roger Karoutchi, French Secretary of State, comes out and is the first openly gay member of the French government.

2009 – If you think persecution of gays in the United States was "way back then" consider this item:
The Washington Post reported that the Maryland state police considered the LGBT activism group Equality Maryland to be terrorists. Equality Maryland, the state's largest Gay rights group, was among the peaceful protest groups to be classified as terrorists in a Maryland State Police database. The group was designated a "security threat" by the Homeland Security and Intelligence Division, which also kept dossiers on dozens of activists and at least a dozen groups. Police kept files on Equality Maryland's plans to hold rallies outside the State House in Annapolis to press for legislation reversing the state's ban on same-sex marriage. Police planned to purge the files before word of their existence became public.
However, the files were revealed at a news conference, where a dozen Democratic lawmakers announced plans to introduce legislation to prevent future surveillance of nonviolent groups. Police would need "reasonable articulated suspicion of actual criminal activity" before they could conduct surveillance, the legislation's sponsors said. Gov. Martin O'Malley also planned to call for a similar bill. The measure also would prevent police from keeping files on citizens, unless the information is part of "a legitimate criminal investigation."

2018 – Gay meterorologist Joel Taylor (b.1980) who starred on the Discovery series "Storm Chasers" died on this day while on an Altantis cruise from a drug overdose. Atlantis Events is the world's largest producer of all-gay cruises and resort vacations.

JANUARY 24 →
[{(o)}]|[{(o)}]|[{(o)}]|[{(o)}]| [{(o)}]|[{(o)}]