June 30
[{(o)}]|[{(o)}]|[{(o)}]|[{(o)}]| [{(o)}]|[{(o)}]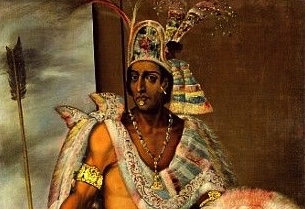 1520 – Montezuma, Mexican emperor, died. No one knows the exact date of Montezuma's birth in 1479, but the emperor of Ancient Mexico did, in fact, die on this date in 1520. He is included here because of a peculiar habit. Montezuma is known to have cannibalized the boys he had sodomized.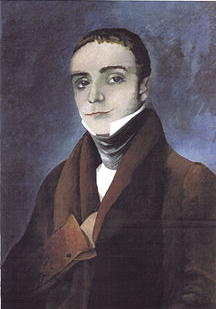 1803 – Thomas Lovell Beddoes (d.1849) was an English poet, dramatist and physician.
Born in Clifton, Bristol, England, he was the son of Dr. Thomas Beddoes, a friend of Samuel Taylor Coleridge. He was educated at Charterhouse and Pembroke College, Oxford. He published in 1821 The Improvisatore, which he afterwards endeavoured to suppress. His next venture was The Bride's Tragedy (1822), a blank verse drama that was published and well reviewed, and won for him the friendship of Barry Cornwall.
Strong homosexual suggestions sometimes appear in his lyrics. In "Dream-Pedlary" and "Threnody", Beddoes uses the elegy to express romantic male-male feeling, stating in the first that he wants to "Raise my loved longlost boy" and in the second that "The thought of him, who is no more, comes ringing / On my ear."
In a letter to his friend Thomas Forbes Kelsall, Beddoes interprets Shakespeare's Sonnets homosexually, as did several of the century's other gay male writers, calling them "deep & ardent expressions" in which Shakespeare "turned his heart inside out," revealing "the roots of a love, as firm & sacred as the foundations of the world."
Beddoes' work shows a constant preoccupation with death. In 1824, he went to Göttingen to study medicine, motivated by his hope of discovering physical evidence of a human spirit which survives the death of the body. Beddoes' homosexuality may also have contributed to his decision to leave the country. He then went to Würzburg to complete his training. He then wandered about practising his profession, and expounding democratic theories which got him into trouble. He was deported from Bavaria in 1833, and had to leave Zürich, where he had settled, in 1840.
He continued to write, but published nothing. He led an itinerant life after leaving Switzerland, returning to England only in 1846, before going back to Germany. He became increasingly disturbed, and committed suicide by poison at Basel, in 1849, at the age of 45, perhaps in distress at the course of his affair with a German actor, Konrad Degen.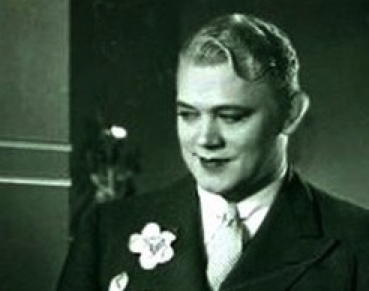 1908 – Gene Malin (d.1933) was an American actor, emcee, and drag performer during the Jazz Age. He was arguably the first openly gay performer in Prohibition-era Speakeasy culture, and started the so-called Pansy Craze.
Gene Malin, also known by his stage name Jean Malin, was born Victor Eugene James Malin in Brooklyn to working class Polish/Lithuanian parents. He had 2 brothers and 2 sisters. One brother became a police officer, and the other worked for a sugar refinery, but Gene had other inclinations early on. As a teenager, Gene was already winning prizes for his costumes at the elaborate Manhattan Drag Balls of the 1920s. By his late teens, Malin had worked as a chorus boy in several Broadway shows but was considered too effeminate. Around the same period, Malin worked at several Greenwich Village clubs as a drag performer, most notably the Rubaiyat.
Several columnists noted his talent and in 1930 (at age 22) Malin was booked at Louis Schwartz's elegant Club Abbey. It was at this point that Malins' career and fate took a most interesting turn. Although Malin was at times assisted by 'Helen Morgan Jr', a popular drag artist of the day, he did not appear in drag himself.
The crux of his act was not to impersonate women, but to appear as an openly gay male. Here he moved on stage and amongst the audience members as a Tuxedo clad, elegant, witty, wisecracking Emcee (the Master of Ceremonies). He still often resorted to a broad exaggerated swishing image and the many other such 'Pansy acts' that followed often had a tone of a straight Vaudeville man doing an exaggerated impersonation of an effeminate 'Pansy'. Perhaps the joke had several levels - as the performer was often a gay man doing his impression of a straight man doing his impression of a gay man. In doing so, Malin and other such performers as Karl Norman and Ray Bourbon ignited a 'Pansy Craze' in New York's speakeasies and later in other cities as well.
Malin became the top earner of Broadway for a time. After headlining numerous New York Clubs, he took his act to Boston and ultimately to the West Coast. While in Hollywood, he appeared in several films, usually as the stock character of a witty limp-wristed sales assistant.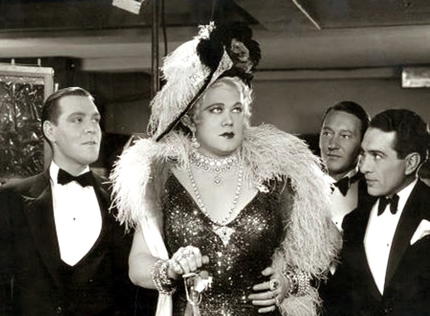 Malin in 'Arizona to Broadway' (1933)
In the early hours of August 10, 1933, Gene Malin was killed in a freak accident. He had just performed a 'farewell performance' at the Ship Cafe in Venice, California. He piled into his sedan car with roommate Jimmy Forlenza and comedic actress Patsy Kelly. It seems that Malin confused the gears and the car lurched in reverse and went off a pier into the water. Malin was instantly killed (pinned under the steering wheel); the other two were seriously hurt, but miraculously survived. Malin was only 24 years of age at the time of his death.
Although many in his audience probably saw him as one more oddity, in a short span of time Gene Malin had made history. Alas, little survives beyond a couple of recordings, and a very few film appearances and photos.
Malin left behind two recordings, released posthumously and pressed in a single royal blue shellac 78, That's What's the Matter With Me and I'd Rather Be Spanish Than Mannish.
Strangely, he was married briefly; his wife was Lucille (or Fay) Helman who was later a notorious madam in Manhattan who was convicted in 1936 and 1942 of sending prostitutes across state lines.They married in Los Angeles in 1931 and applied for a Mexican divorce the year he was killed.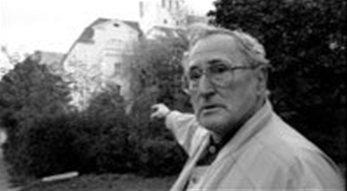 1923 – (Gerhard) Gad Beck was a retired educator, author, activist, and survivor of the Holocaust (d.2012).
Beck was born Gerhard Beckin Berlin, Germany. His father was born Jewish, and his German mother, originally a Protestant, had converted to Judaism. The family lived in a predominately Jewish immigrant section of the city. At age five, he and his family moved to the Weissensee district where he attended primary school and was the target of antisemitism from classmates. In 1934, he was enrolled in a Jewish school but had to quit and take a job as a shop attendant.
As a person with a partial Jewish ancestry (which the Nazis termed, Mischling) Beck was not deported with other German Jews. Instead, he remained in Berlin.
He recalls in his autobiography wearing a Hitler Youth uniform into the pre-deportation camp where his lover, Manfred Lewin, had been arrested and detained. He asked the commanding officer for the boy's release for use in a construction project, and it was granted. When outside the building, however, the boy declined, saying, "Gad, I can't go with you. My family needs me. If I abandon them now, I could never be free." With that, the two parted without saying goodbye. "In those seconds, watching him go," Gad recalls, "I grew up." Lewin and his entire family were murdered at Auschwitz.
Beck joined an underground effort to supply food and hiding places to Jews escaping to neutral Switzerland. In early 1945, a Jewish spy for the Gestapo betrayed him and some of his underground friends. He was subsequently interrogated and interned in a Jewish transit camp in Berlin.
After World War II, Beck helped organize efforts to emigrate Jewish survivors to Palestine, emigrating himself in 1947. Beck returned to Berlin in 1979 where he was the director of the Jewish Adult Education Center in Berlin.
Beck died on June 24, 2012 in a Berlin, Germany retirement home. He was 88. His life partner from 1977 until Gad's death in 2012 was Julius Laufer.
In 2000, Beck was featured, along with a few other gay Holocaust survivors, in the HBO documentary film Paragraph 175 in which he remembers his "great, great love" lost to the Nazis. Also in 2000, Beck published his autobiography An Underground Life: Memoirs of a Gay Jew in Nazi Berlin. A documentary film, Gad is planned to be filmed on location in Berlin.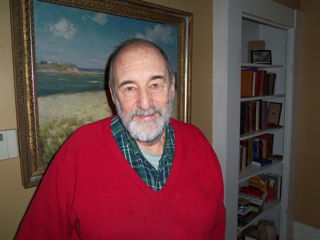 1941 – Allen Young is an American journalist, author and editor who is also a social, political and environmental activist.
Young earned a Masters of Science degree in 1964 from Columbia University Graduate School of Journalism . After receiving a Fulbright Award in 1964, Young spent three years in Brazil, Chile and other Latin American countries, contributing numerous articles to the New York Times, the Christian Science Monitor and other periodicals.
Young returned to the United States in June 1967 and worked briefly for the Washington Post, resigning in the fall of that year to become a full-time Anti-Vietnam War movement activist and staff member of the Liberation News Service. Young, Marshall Bloom, Ray Mungo and others worked news packets that were sent to the hundreds of underground newspapers bi-weekly or tri-weekly. A member of the Students for a Democratic Society he was part of the Columbia University protests of 1968 and was among more than 700 arrested. When the Liberation News Service split in two in August 1968 Young became a recognized leader of the New York office. In February and March 1969 Young went to Cuba, where he was instrumental in the organization of the Venceremos Brigade.Young became disillusioned with the Castro regime after observing the lack of civil liberties and other freedoms, and especially the government's anti-gay policies. After the Mariel Boatlift he wrote Gays Under the Cuban Revolution, breaking with those New Leftists who continued to defend the Cuban Revolution.
After the Stonewall Riots in New York City, Young became involved in the Gay Liberation Front. During the second half of 1970 he lived in the Seventeenth Street collective with Carl Miller, Jim Fouratt, and Giles Kotcher where he was involved in producing Gay flames. Young wrote frequently for the gay press, including The Advocate, Come out!, Fag Rag, and Gay Community News among others. His 1972 interview with Allen Ginsberg, which first appeared in Gay Sunshine is often reprinted and translated.
Young has edited four books with Karla Jay including the ground breaking anthology Out of the Closets.


Added 2022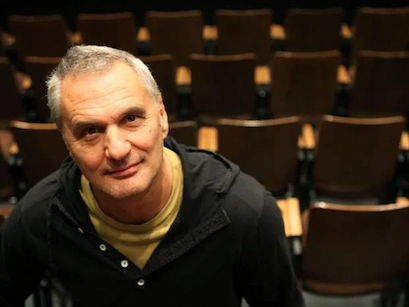 1952 – Morris Panych is a Canadian playwright, director and actor.
Panych was born in Calgary, Alberta and grew up in Edmonton, Alberta. He studied at Northern Alberta Institute of Technology, and the University of British Columbia.
He has directed nearly one hundred theatre and opera productions, including most of his own works, and the Prix Italia nominated The Overcoat, plus several music videos and Da Vinci's Inquest. He won the 1994 Governor General's Award for Drama for The Ends of the Earth, and the 2004 Governor General's Award for Drama for Girl in the Goldfish Bowl.
In 2020 he created and wrote the web series Hey Lady!, starring Jayne Eastwood, for CBC Gem.
Openly gay, Panych married his longtime partner, Ken MacDonald, in 2004.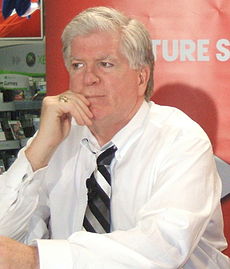 1955 – Heterosexual Brian Burke is an American/Canadian executive who is currently the President of Hockey Operations for the Calgary Flames. He most recently served as the president and general manager of the Toronto Maple Leafs from November 29, 2008 through January 9, 2013. Burke was also the general manager for the United States national men's ice hockey team for the 2010 Winter Olympics in Vancouver.
A dual citizen of the United States and Canada, Burke is married to Jennifer Burke, an anchor at CTV News Channel. They have two daughters together. Burke also has four children from a previous marriage, including Patrick Burke, a scout for the Philadelphia Flyers. Burke is a strong supporter of gay rights and attended the 2009 Toronto Gay Pride Parade with his son Brendan Burke, who was gay. On February 5, 2010, Brendan died, aged 21, from injuries suffered in a car accident in Indiana. Brian Burke also participated in the 2010 and 2011 Toronto Gay Pride Parades. On March 4, 2012, Burke and his son Patrick launched the You Can Play project, in honor of his late son Brendan, which is targeted at ending homophobia in hockey.

1956
–
Paris Barclay
is an American television director and producer. He is a two-time Emmy Award winner and is currently the busiest single-camera television director in the Directors Guild, having directed over 120 episodes of television to date, for series such as
NYPD Blue, ER, The West Wing, CSI, Lost, The Shield, House, Law & Order, Monk, Numb3rs, City of Angels, Cold Case
, and more recently
Sons of Anarchy, The Mentalist, Weeds, NCIS: Los Angeles, The Good Wife, In Treatment, Glee
, and
Smash
.
Barclay was born in Chicago Heights, Illinois. He attended a private college preparatory boarding school on scholarship. He was one of the first African-Americans to attend the school. Barclay then went on to Harvard College, where he was extremely active in student musical theatre productions and the a cappella singing group. During his four years there, he wrote 16 musicals, including the music for two of the annual Hasty Pudding shows.
It was while Barclay was at Harvard that he recognized his homosexuality and "had [his] first real boyfriend." Unfortunately he also had his first experience of homophobic violence when he was badly beaten after leaving a gay bar in South Boston. A sympathetic taxi driver delivered him to Harvard Square without charging a fare.
In 2000, Barclay teamed with NYPD Blue producers Steven Bochco and Nicholas Wootton to create City of Angels, a medical drama with a predominantly African-American cast. In the years that followed, Barclay worked on a wide variety of television dramas and comedies.
In 2003, Barclay and Dustin Lance Black teamed up to develop a story about Pedro Zamora, the HIV-positive, openly gay man who appeared in the 1994 season of MTV's reality show The Real World. In 2009, the story was finally brought to television as Pedro, a 90-minute MTV movie produced by Barclay and directed by Nick Oceano, with a screenplay by Black.
Barclay is the long-time partner of Christopher Mason, an executive in the food industry. The couple had airline tickets for a flight on September 11, 2001 but opted to fly to California a day earlier; otherwise, they would have been on one of the planes that were crashed into the World Trade Center.
"After that, Paris and I came to the conclusion that we needed to make a difference in the world," Mason told Anne Stockwell of The Advocate. "For us, that meant adopting some kids."
Mindful of the fact that African-American boys are the least likely children to be adopted, Barclay and Mason chose to add two such sons to their family.
Paris Barclay is also an activist for glbtq rights, including marriage equality and the opportunity to adopt children as he and his husband have done.
In 2001 Barclay won the GLAAD (Gay and Lesbian Alliance Against Defamation) Stephen F. Kolzak Award for his work in combating homophobia. He has also supported the Human Rights Campaign, the Gay and Lesbian Victory Fund, the Los Angeles Gay and Lesbian Center, and Project Angel Food, among other causes.
On September 14, 2008, Barclay and Mason were married in a ceremony that was at once personal and political. Their sons, William and Cyrus, served as ring-bearers. Barclay and Mason also used their nuptials as an event to raise funds for the election of Barack Obama and for Equality California's campaign against Proposition 8.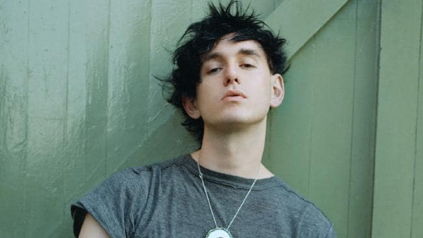 1983 – Patrick Wolf (born Patrick Apps ) is an English singer-songwriter from South London. Patrick utilises a wide variety of instruments in his music, most commonly the ukulele, piano and viola. He is known for combining electronic sampling with classical instruments. Wolf's styles range from Electronic Pop to Baroque Chamber music.
Patrick Wolf was born into a creative family. He started his musical education with piano lessons but soon grew bored and progressed onto violin lessons and church choirs and made his first theremin at age eleven, and first began recording songs with his violin, voice, and car boot sale organs on a four-track tape recorder at age twelve. At fourteen, he joined and performed with pop art collective Minty. Wolf earned money from busking in a string quartet and formed a group called 'Maison Crimineaux', a noisy trio built on destructive ethics around white noise and pop music. He also continued to write and record his own material. A Maison Crimineaux gig in Paris was attended by electronic maestro Kristian Robinson (aka Capitol K), who would then go on to release Wolf's debut album Lycanthropy.
Wolf reflects that as a teenager, he was bullied at school for his perceived eccentricity and effeminacy. At the time, he was unsure whether he was gay or bisexual. Mentors at school treated him with disdain when he came to them for support on the issue. The bullying problem was only rectified after his mother changed his schools.
In 2007, in an interview with thelondonpaper, Wolf raised questions about his sexuality: "In the same way I don't know if my sixth album is going to be a death-metal record or children's pop, I don't know whether I'm destined to live my life with a horse, a woman or a man. It makes life easier." In another 2007 interview with the Sydney Star Observer, he confirmed his sexuality: "My sexuality is kind of liberal. I fall in love with men and women. I guess you would call me bisexual. I like to have sex and fall in love—I don't like giving terminology for my sexuality." Later, in 2009, Wolf told The Guardian that though in the past he has had relationships with women, he currently identifies himself as gay.
In September 2008, Wolf claimed that he was beaten up by security guards for kissing his boyfriend at a Madonna concert in London. Wolf told Electroqueer: "We were beaten up outside Wembley [Stadium], handcuffed … The police came and it just went on and on and on. My man's face covered in blood … They totally twisted my arm and my legs - it was just mad. They are currently researching the CCTV - it just really nuts … We basically got beaten up by the police."
On 31 December 2010, Patrick Wolf announced via Twitter that he was set to enter a civil partnership with his boyfriend William Pollock.


Added 2022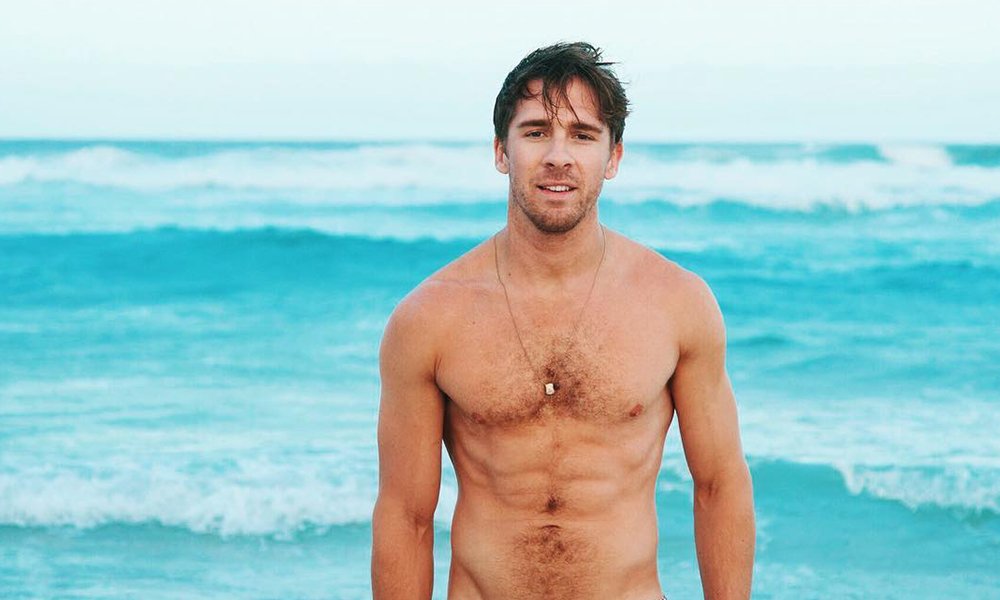 1985 –Hugh Sheridan is an Australian actor, musician and television presenter who is known for his role as Ben Rafter in the television series Packed to the Rafters. He is a four-time Logie Award winner, in the  Most Popular Actor category.
Born in Adelaide, Sheridan was the second youngest of seven children. He grew up in the suburb of Millswood, and completed his early years of schooling at Loreto College Marryatville, before changing to Saint Ignatius' College, and then in his senior years to University Senior College. It was during primary school that he began this training at Unley Youth Theatre and Terry Simpson Studios in Adelaide, after which he went on to study Music at the Victorian College of the Arts and Dance at The Australian Ballet School.
In his youth, they sang with the State Opera of South Australia, played football for St Ignatius and studied drama at Unley Youth Theatre. He left the Australian Ballet School when he was accepted into the prestigious Bachelor of Dramatic Art, actor course at the National Institute of Dramatic Art. In 2007, Sheridan was awarded the Adele Koh Memorial Scholarship by the State Theatre Company of South Australia to study acting in New York.
In an October 2020 interview with Stellar, Sheridan revealed that he had been in relationships with both women and men but preferred not to label his sexuality. In March 2021, Sheridan proposed to boyfriend Kurt Roberts during the opening night of his Hughman stage show.
Sheridan came out in an Instagram post in June 2021. He is also bisexual.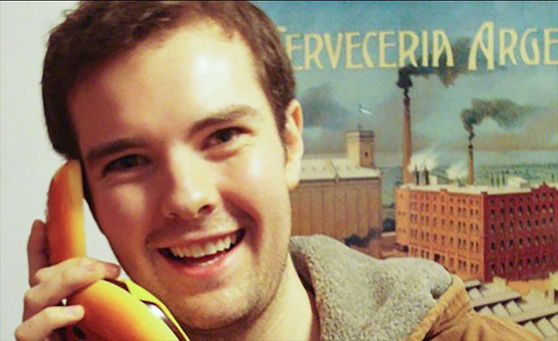 1985 – James Williams, young American gay activist is born in Florence, Alabama (d.2021). He grew up in nearby St. Florian. His mother, Kay (Carter) Williams, was a schoolteacher. His father, Paul Kenneth Williams, a former Marine who served within the Vietnam War, was an IRS agent.
James' mom died in a automotive accident in 1992, and his father comitted suicide in 1995. Jim, 9, and John, 11, went to live with their father's sister, Sharon Alexander, a volunteer for nonprofits, and her husband, Bill Alexander, in East Amherst, New York, close to Buffalo.
Williams majored in English at Columbia University. A gifted author, he loved composing observational essays and particularly admired Joan Didion. After he graduated in 2008, he became a private assistant to author Daphne Merkin and started touring the world.
Eager to know his boyhood and his parents, Williams had begun an oral history by interviewing his parents' in Alabama. In these interviews, John Williams stated, James was characteristically blunt, sometimes beginning by saying, "You know I'm gay, right?"
James Williams was a homosexual man who grew up in conservative Alabama, a place where homophobia was rampant. But over time, he noticed the United States becoming more tolerant, which he attributed partly to nonthreatening TV shows like "Will & Grace," the long-running sitcom with a brazenly homosexual lead character.
While on trip in India in 2017, he met Ayush Thakur and moved to India to reside with him. Gay sex had been decriminalized there in 2018, but Williams noticed that persecution persevered. He thought that if Indian TV shows were modeled on "Will & Grace," they might carry realistic and sympathetic gays images into Indian homes and help change hearts and minds.
So he spent his days meeting with producers and others attempting to get such TV shows off the ground.
Then, in his last 12 months, the coronavirus pandemic hit and halted his efforts. An explosion of the virus put India under siege, sapping medical programs, overwhelming crematories and leaving some individuals to die in the streets.
Williams tested possitive for COVID-19 on April 24, 2021, and joined the scramble for a hospital mattress and oxygen. He finally discovered each but to no avail: He died April 28 in a hospital in the Delhi area. He was 35.
In his final months James had been trying to get a U.S. visa for Thakur, his fiancé, in order that they could be married in the United States. They had hoped to settle in Los Angeles and work in the leisure trade.
His brother, John Williams stated that James had "really believed in the power of the media to change the way people thought about certain marginalized groups."

1986 – On this date the U.S. Supreme Court ruled in Bowers v. Hardwick that states can outlaw homosexual acts between consenting adults. The ruling upheld the constitutionality of a Georgia sodomy law criminalizing oral and anal sex in private between consenting adults when applied to homosexuals. Seventeen years after Bowers v. Hardwick, the Supreme Court directly overruled the decision in Lawrence v. Texas, (2003), and held that such laws are unconstitutional. In overruling Bowers v. Hardwick, the 2003 Court stated that "Bowers was not correct when it was decided, and it is not correct today."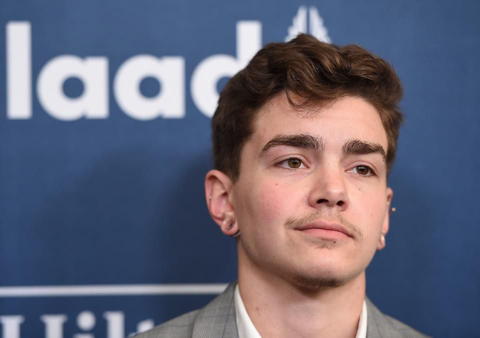 1996 – Elliot Fletcher is an American actor. Fletcher is a trans man who came out shortly after his 17th birthday. He subsequently began using the name Elliot and he/him pronouns.
Fletcher joined the cast of Faking It as Noah, in early 2016. In April 2016, the media announced that Fletcher would be joining the cast of The Fosters in a recurring guest-starring role as Aaron, an "attractive and intriguing law student" and potential romantic interest of Callie (Maia Mitchell). Fletcher originally considered auditioning for the role of Cole on The Fosters, but decided against it. The role was later filled by Fletcher's close friend Tom Phelan.
Fletcher also appeared in season 7 and then became a recurring cast member in season 8 of the Showtime TV show Shameless. He plays Trevor, a trans man who works for an organization that helps find homes for runaways and homeless LGBT+ teens. He then befriends and gets into a relationship with Ian Gallagher.
In 2017, transgender actors and actresses including Fletcher (with the help of GLAAD and ScreenCrush) were part of a filmed letter to Hollywood written by Jen Richards, asking for more and improved roles for transgender people. In 2019, Fletcher played the character Max in the sixth episode of the third and final season of the Hulu original series Marvel's Runaways.

2005 – On this date the country of Spain legalized Same-sex Marriage. Their society seems to be holding up rather well.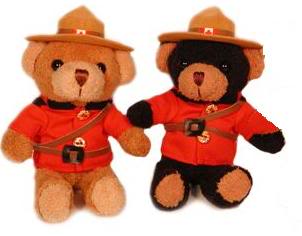 2006 – In what was probably Canada's highest profile Gay wedding of the year two Mounties tied the knot on this date. Constable Jason Tree, 27, and Constable David Connors, 28, met while in college. It is the first same-sex marriage within the Royal Canadian Mounted Police and the couple wore the distinctive scarlet dress uniforms the force is known for worldwide.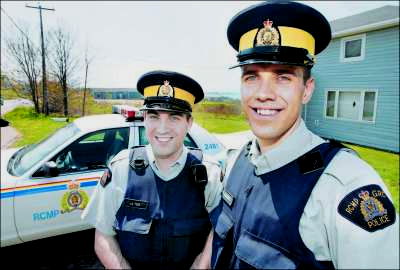 "I think it's great if we change the public perception," said Tree, 27, who patrols a stretch of rural fishing communities along the Bay of Fundy. "If the public sees the RCMP as representing the diversity of the community, that is good." About 25 miles away, Connors, 28, helps to police Yarmouth, a town of 8,000. The two men met in college eight years ago and have been partners since. The force has assigned the two men close together, as it does with other couples, and fellow officers "have all been great," Tree said from their home in Meteghan, southwest of Halifax. "This is a first for us," RCMP spokesperson Sgt. Skidmore told a local paper. "Certainly, the RCMP welcomes a workforce that is representative of Canadian society, and that is the case here."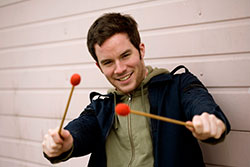 2008 – Montag wins a 2008 Jessie Award for Outstanding Sound Design or Original Composition, for his contribution to a production of 4.48 Psychosis.
Best known for his recordings under the stage name Montag, Canadian electronic musician Antoine Bédard (b.1978) was born in Gaspé, Quebec. Beginning his career in Montreal, he sings in both French and English, and is currently residing in Montreal again, after a stint in Vancouver, British Columbia. He recently completed a tour with The One AM Radio and Lymbyc Systym.
Sometimes referred to as a "laptop musician", he received a grant from the Quebec Arts Council to record and catalogue orchestra instruments. He uses the database—with the sounds sometimes looped and processed—in his live performances, along with his own keyboard playing.
On his 2005 album Alone, Not Alone, he collaborated with hip hop music producer Sixtoo.
His 2007 album, Going Places, includes collaborations with M83, Ida Nilsen, Ghislain Poirier, Final Fantasy and Amy Millan. For the title track, he spliced together sounds that fans from around the world had sent in to him; he credits 70 contributors. An openly gay man, Bédard's song "Best Boy Electric" is a boy-on-boy duet that tells of the gay romance that prompted his move to Vancouver.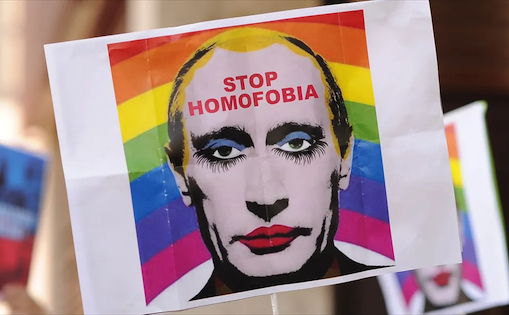 2013 – Russia's president, Vladimir Putin, signed into law a measure that stigmatises gay people and bans giving children any information about homosexuality. The lower house of Russia's parliament unanimously passed the Kremlin-backed bill on 11 June 2013 and the upper house approved it.
The ban on "propaganda of nontraditional sexual relations" is part of an effort to promote traditional Russian values over western liberalism, which the Kremlin and the Russian orthodox church see as corrupting Russian youth and contributing to the protests against Putin's rule.
Hefty fines can now be imposed on those who provide information about the lesbian, gay, bisexual and transgender community to minors or hold gay pride rallies.
The above clown image of Putin is also illegal.

JULY 1 →
[{(o)}]|[{(o)}]|[{(o)}]|[{(o)}]| [{(o)}]|[{(o)}]