August 26
[{(o)}]|[{(o)}]|[{(o)}]|[{(o)}]| [{(o)}]|[{(o)}]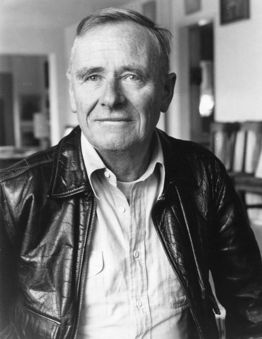 1904 – Christopher Isherwood (born Christopher William Bradshaw-Isherwood) (d.1986) was an Anglo-American novelist. The son of landed gentry, he was born in the ancestral seat of his family, Wybersley Hall, High Lane, near Stockport in the north-west of England. His army officer father was killed in the First World War.
At school he met W. H. Auden, who became his lifelong friend. He later studied at Corpus Christi College, Cambridge, where In 1925 he was reintroduced to Auden and became his literary mentor and partner in an intermittent, casual liaison. Auden sent his poems to Isherwood for comment and approval. Through Auden, Isherwood met Stephen Spender, with whom he later spent much time in Germany..
Rejecting his upper-class background and attracted to men, he moved to Berlin, the capital of the young Weimar Republic, drawn by its deserved reputation for sexual freedom. There, he "fully indulged his taste for pretty youths. He went to Berlin in search of boys and found one ... who became his first great love."
In 1931 he met Jean Ross, the inspiration for his fictional character, Sally Bowles. He also met Gerald Hamilton, the inspiration for the fictional Mr Norris. In September 1931 the poet William Plomer introduced him to E. M. Forster. They became close and Forster served as his mentor. He worked as a private tutor in Berlin and elsewhere while writing the novel Mr Norris Changes Trains (1935) and a short novel called Goodbye to Berlin (1939) (often published together in a collection called The Berlin Stories). These works provided the inspiration for the play I Am a Camera (1951), the 1955 film I Am a Camera (both starring Julie Harris), the Broadway musical Cabaret (1966) and the film (1972) of the same name.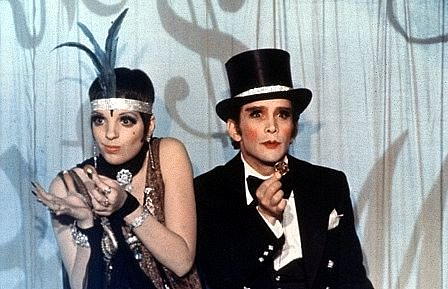 Liza Minnelli & Joel Grey - 'Cabaret'
In 1932 he met and fell in love with a young German man named Heinz Neddermeyer. After leaving Berlin in 1933, he and Heinz moved around Europe, and lived in Copenhagen, Sintra and elsewhere. Heinz was arrested as a draft-evader in 1937 following his brief return to Germany after he was ejected from Luxembourg as an "undesirable alien". Convicted of "reciprocal onanism", he was sentenced to six months in prison, a year of state labour and two years of compulsory military service.
Auden and Isherwood travelled to China in 1938 and then emigrated to the United States in 1939. (The convenient timing of this move, coming just as Britain was about to be engulfed in the Second World War, placed them under a cloud and their reputations suffered for a time.)
Isherwood settled in California, where he embraced Hinduism. Together with Swami Prabhavananda he produced several Hindu scriptural translations, Vedanta essays, the biography Ramakrishna and his Followers, novels, plays and screenplays, all imbued with themes and characters of Vedanta, karma, reincarnation and the Upanishadic quest.
Arriving in Hollywood in 1939, he first met Gerald Heard, the mystic-historian who founded his own monastery at Trabuco Canyon that was eventually gifted to the Vedanta Society. Through Heard, Isherwood joined an extraordinary band of mystic explorers that included Aldous Huxley, Bertrand Russell, Chris Wood, John Yale and J. Krishnamurti. Through Huxley, Isherwood befriended the Russian composer Igor Stravinsky.
Isherwood became a naturalised citizen of the United States in 1946. He began living with the photographer William "Bill" Caskey. In 1947 the two travelled to South America. Isherwood wrote the prose and Caskey took the photographs for a 1949 book about their journey, The Condor and the Cows.
On Valentine's Day 1953, at the age of 48, he met teenaged Don Bachardy among a group of friends on the beach at Santa Monica. Reports of Bachardy's age at the time vary, but Bachardy later said "at the time I was, probably, 16." In fact, Bachardy was 18. Despite the age difference, this meeting began a partnership that, though interrupted by affairs and separations, continued until the end of Isherwood's life.
During the early months of their affair, Isherwood finished—and Bachardy typed—the novel on which he had worked for some years, The World in the Evening (1954). Isherwood also taught a course on modern English literature at Los Angeles State College (now California State University, Los Angeles) for several years during the 1950s and early 1960s.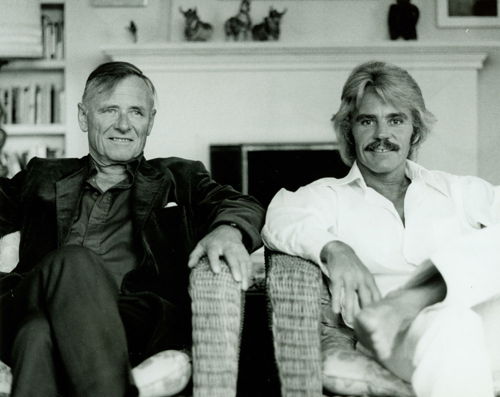 Christopher Isherwood & Don Bachardy
The 30-year age difference between Isherwood and Bachardy raised eyebrows at the time, with Bachardy, in his own words, "regarded as a sort of child prostitute", but the two became a well-known and well-established couple in Southern Californian society with many Hollywood friends.
Isherwood and Bachardy lived together in Santa Monica for the rest of Isherwood's life. Bachardy became a successful draughtsman with an independent reputation, and his portraits of the dying Isherwood became well known after Isherwood's death.
Isherwood died at age 81 in 1986 in Santa Monica, California from prostate cancer. The house in the Schöneberg district of Berlin where Isherwood lived bears a memorial plaque to mark his stay there between 1929 and 1933. The 2008 film Chris & Don: A Love Story chronicled Isherwood and Bachardy's lifelong relationship.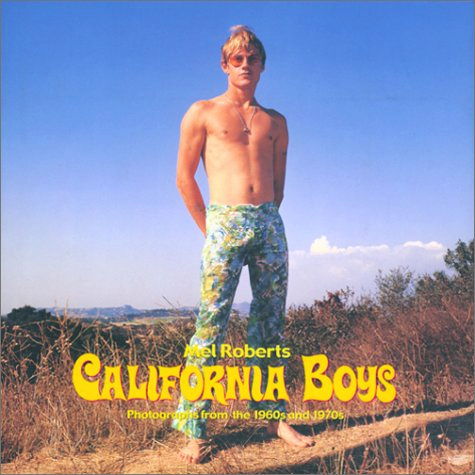 1923 – Mel Roberts (d.2007) was best known for his male nudes photographed in the 1960's and 1970's. Roberts' photographs captured much more than physiques - his images helped define the social and cultural landscape of a generation. His works have been celebrated in several fine-art books, gallery and museum exhibitions and are collected all over the world.
Roberts was a visionary person as much as a photographer. He lived proudly as an openly gay man his whole life. He participated in numerous civil rights struggles. He identified most strongly with the life and love affirming spirit that became a cultural revolution in the 1960s.
Mel Roberts was born Mel Kells in Toledo, Ohio, on August 26, 1923. He served in the United States Air Force during WWII (Pacific Theatre).
Roberts was among the founding members of the Mattachine society, the first gay rights organization.
Mel Roberts enjoyed a life-long interest in photography and film. He graduated with a Masters Degree in cinema from the University of Southern California in 1950 and began a career as a cameraman and editor in Hollywood. He later helped found the first film cameramen's union. His work in Hollywood culminated with his work as a music editor on Herbert Bibermans landmark blacklisted film, "Salt of the Earth" (1953).
From 1960 until 1980 Roberts enjoyed a very successful career as a photographer of male nudes. Like other photographers from his era, Roberts often used friends and former lovers as his models. He was among the most notable pioneers of the medium and often processed his own film and made his own prints. While his work was always very popular, it wasn't until 2000 that his work began to enjoy serious critical appreciation.
Roberts was diagnosed with ALS (Aalso known as Lou Gehrig's disease) and after increasing health problems succumbed to pneumonia in 2007. His long -time partner and friend was
Peter Gonzalez
.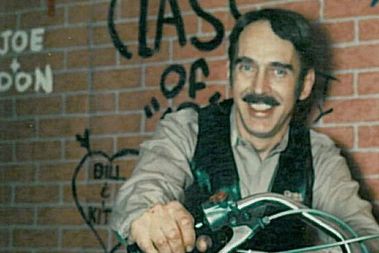 1929 – Chuck Renslow (d.2017) was an openly gay American businessperson, known for pioneering homoerotic photography in the mid-20th-century US, and establishing many landmarks of late-20th-century gay male culture, especially in the Chicago area. His accomplishments included the founding of the Gold Coast bar, Man's Country Baths, the International Mr. Leather competition, Chicago's August White Party, and the magazines Triumph, Rawhide, and Mars. He was the partner and lover of erotica artist Dom Orejudos (better known by his pen names Etienne and Stephen).
In 1952, Renslow the photographer met Dom Orejudos on Chicago's Oak Street Beach, asking him to model for him. They founded Kris Studios as a male physique photography studio, named in part to honor transgender pioneer Christine Jorgensen. In 1958, they bought a gym which they renamed Triumph Gymnasium and Health Studio. That same year he and Orejudos bought Gold Coast Show Lounge, and transformed it into one of the world's first leather bars, with a uniform/western/leather dress code, a backroom, and homoerotic art (by Orejudos) on the walls. The venue was the site of the leather contests which grew into the International Mr. Leather competition. In 1965, he helped found the Second City Motorcycle Club.
In June 2019, Renslow was one of the inaugural fifty American "pioneers, trailblazers, and heroes" inducted on the National LGBTQ Wall of Honor within the Stonewall National Monument (SNM) in New York City's Stonewall Inn. The SNM is the first U.S. national monument dedicated to LGBTQ rights and history, and the wall's unveiling was timed to take place during the 50th anniversary of the Stonewall riots.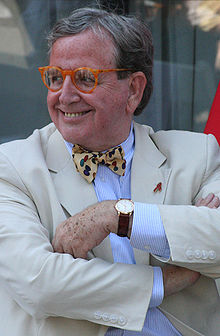 1945 – Jim Graham is a British-born American politician and a member of the Council of the District of Columbia. He is a Democrat representing Ward 1 in Washington, D.C.
Graham was first elected in 1998 and won reelection in 2002, 2006, and 2010 but was defeated in his bid for a fifth term in the Democratic primary election on April 1, 2014.
He is the second openly gay elected official in D.C., after David Catania. He is an immigrant from Wishaw, United Kingdom, having become a naturalized as an American, and currently resides in Adams Morgan.
Prior to taking a seat on the city council, Graham was executive director of the Whitman-Walker Clinic, a non-profit organization that provides services to AIDS and HIV patients in Washington. He is a recovering alcoholic and "came out" as gay after leaving federal employment.
In October 1979, Graham joined Whitman-Walker Clinic's board. He helped the clinic survive its initial funding crises and in April 1981 became president of the board. Within three years, he became the executive director, leading the clinic's response to AIDS for 15 years (1984-1999). Under his leadership the clinic became a leading HIV/AIDS institution, with more than 1,200 volunteers, 270 full-time employees, and satellite operations in Southeast Washington, Maryland and Virginia. When Graham left Whitman-Walker in January 1999, it had become one of the most comprehensive community based medical organizations responding to HIV/AIDS in the country.
In 1984, dismayed by the quality of legal support, Graham himself undertook the legal aid counseling of those with AIDS for 18 months: "I went to dying people to straighten out their legal affairs ... in addition to other duties. It carried me right into the trenches; it created the whole experience. I vividly remember going to the bedsides, the horrible circumstances. … It was extremely emotional." In an oral history for the Rainbow History Project, Graham commented, "We've had one of the greatest epidemics of all time and this was the history, the history of the community banding together and helping itself. It was a phenomenal story." He says of the time: "It was the most difficult period that I've ever been through, there's no question."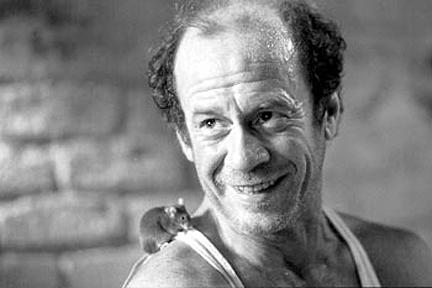 Michael Jeter in "The Green Mile"
1952 – Tony-Award-winning American character actor Michael Jeter was born on this date (d.2003). He was born in Lawrenceburg, Tennessee and studied acting at Memphis State University. He performed in several plays and musicals in Memphis and then moved to Baltimore and New York City to further pursue a stage career.
Jeter's woebegone look, extreme flexibility and high energy led Tommy Tune to cast him in the Off-Broadway Cloud 9 and, on Broadway, in a memorable role in the musical Grand Hotel, for which he won a Tony Award in 1990. Much of his film and television work specialized in playing eccentric, pretentious or wimpy characters, as in The Fisher King, Fear and Loathing in Las Vegas and Drop Zone. Occasionally, Jeter was able to stay away from these kinds of roles for more appealing characters as in Jurassic Park III, Air Bud, The Green Mile and Open Range.
He won an Emmy award in 1992 for his role in the television sitcom Evening Shade. He was also a favorite with younger audiences in his role as "Mr. Noodle's brother Mr. Noodle" on Sesame Street from 2000 to 2003.
The movies The Polar Express and Open Range are dedicated to his memory. Jeter was open about being Gay and his troubles with drug and alcohol addiction, and for a short time retired from entertainment. He returned to voice Smokey and Steamer in The Polar Express for which he received praise. It was his final film role and the movie was dedicated to him with a statement at the very end of the credits reading, "Dedicated to the memory of Michael Jeter" with his photo next to it. He was diagnosed HIV-positive in 1997, but died from an epileptic seizure.


1969 – In Ottawa amendments to Canadian Criminal Code come into effect, legalizing sexual acts between two consenting adults in private 21 years of age or older. Neither sexual acts nor homosexuality per se was "legalized", rather, "gross indecency" and "buggery" were decriminalized in certain circumstances. Both charges remained on the books and continued to be used against acts insufficiently "private" (a term never defined), involving more than two persons, or including anyone under 21.

AUGUST 27 →
[{(o)}]|[{(o)}]|[{(o)}]|[{(o)}]| [{(o)}]|[{(o)}]