PAGE TWO: B
B:
BAM:
Bi-sexual Asian Man
BBM:
Bisexual Black Man.
BDSM: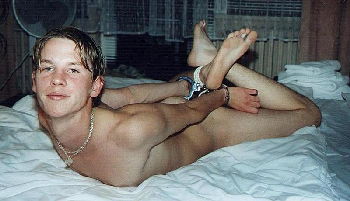 Can mean a variety of activities, including Bondage and Domination, Discipline and Submission, and Sadism and Masochism. Sexual play where there is an acknowledged power dynamic between partners, where one partner is the dominant, and the other the submissive. Activities might include humiliation, restraint and inflicting pain, etc.
BF: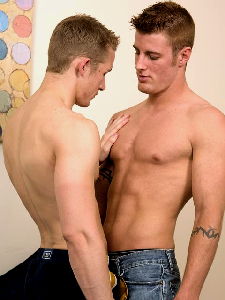 Boyfriend.
BiMM:
Bisexual Married Man.
BLK:
Black.
BS:
Bullshit. eg: Not into BS.
BWM:
Bisexual White Man.
Ball Gag: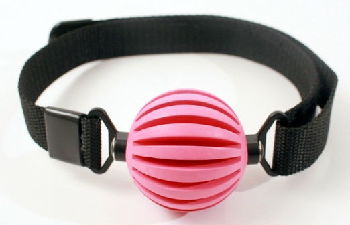 A sex toy that consists of a strap with a ball in the middle. The ball is placed in the mouth, and the straps fastened around the back of the head, rendering the wearer unable to talk or use his mouth.
Balls: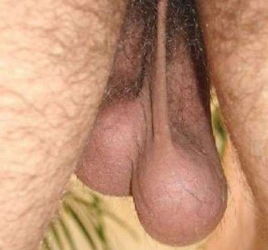 Testicles.
Ball Sack:
Scrotum, the bag of skin that contains the testicles.
Ball Stretcher: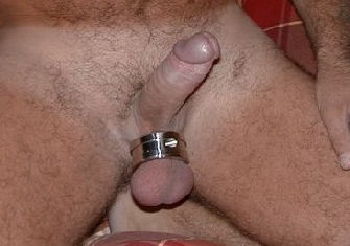 A sex toy that is placed around a man's scrotum, above his balls, to stretch the scrotum and put weight on his balls for pleasure.
Bareback (BB, Raw Sex):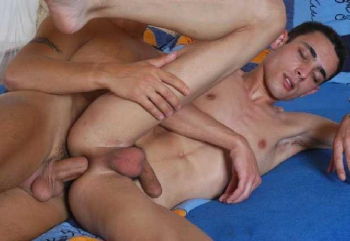 To have anal sex without a condom, to ejaculate into a guys ass without protection.
Basket: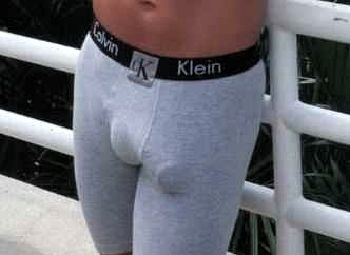 The inviting bulge in the front of a man's pants.
Bathhouse (The Baths, The Tubs):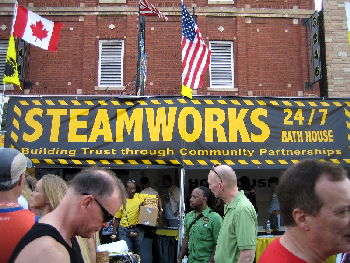 A place where men meet for sex with other men. Often have single rooms or lockers for rent, steam rooms, saunas, video (porn) rooms, slings, or glory holes.
Bear: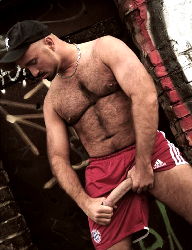 A gay man, with a stocky build (but not necessarily) usually having both body and facial hair.
Bearcub: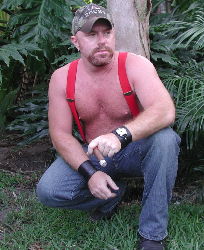 Someone who's between a bear and a cub.
Behr:
Men with facial hair and a muscular/stocky build, but with little or no body hair.
Bi-curious:
Someone who has sex with the opposite sex, but is interested in or open to trying same-sex activities.
Bisexual:
Someone who has sex with both men and women.
Bloodsports:
Sexual play including blood, cutting or bloodletting.
Blowjob, blow job: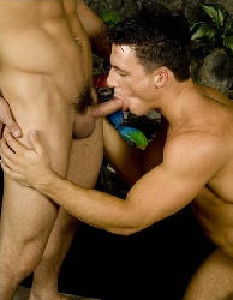 To suck a cock, provide oral stimulation to the penis with the mouth, tongue.
Blow n' go:
Getting a blow job and leaving immediately after cumming.
Blue Balls: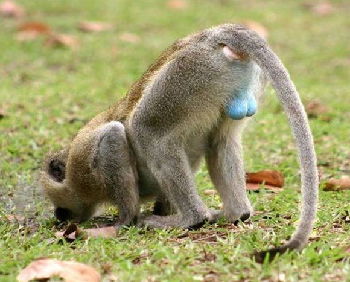 Painful sensation when you've had a prolonged boner and haven't cum.
Blue Collar: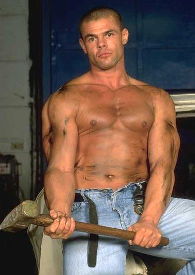 Refers to men who work in skilled trades, construction workers, electricians, carpenters, plumbers, etc.
Bondage: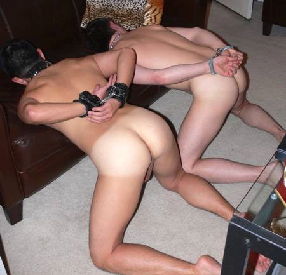 Being tied up or restrained for sexual pleasure.
Boner: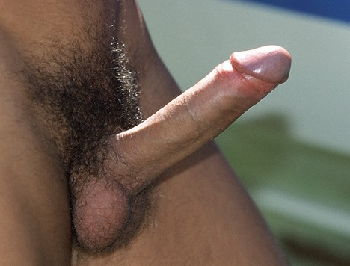 Hard on, erection.
Booth: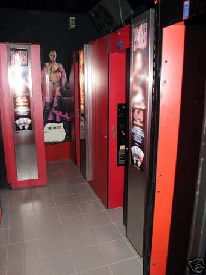 Small room in adult sex venues such as Adult Video Stores, where one can enter and view porn. Generally, you have to deposit tokens (usually purchased at the front counter) to view porn.
Bottom: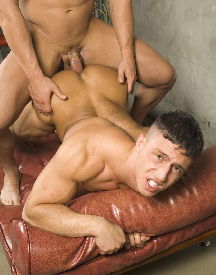 Generally, someone who likes to receive anal sex.
Breath Play:
Reducing oxygen during sex to increase the intensity and sexual pleasure of orgasm.
Breeding: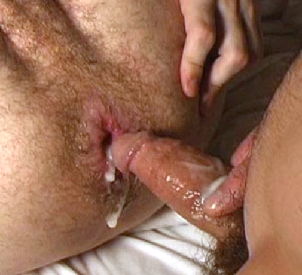 Pumping a guy's ass full of cum without a condom.
Brown, Brownplay: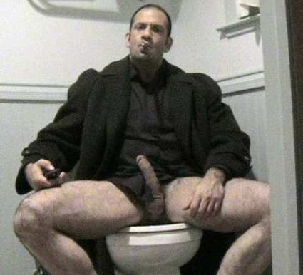 Sexual play involving feces (shit).
Bubble Butt: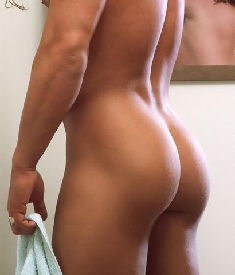 A round, large ass. eg: I'm seeking a guy with a hot bubble butt.
Buddy Booth: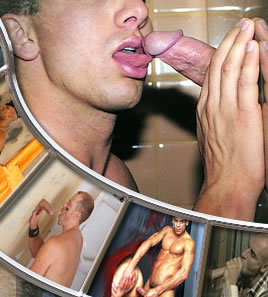 Found in adult sex venues such as Adult Video Stores, a booth that can either accommodate two men at once, or which has a sliding partition or window into the adjoining booth so both men can see / touch one another although they are in separate booths.
Bug Chaser:
A guy who deliberately has unprotected sex, often knowingly with guys who are HIV positive, in order to become infected with the virus.
Buggery: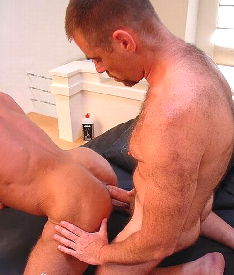 Anal sex.
Bukkake: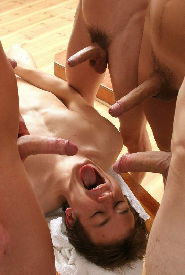 Being ejaculated on by many men at the same time or in the same sexual interaction, being covered in cum by multiple guys.
Bust a Nut: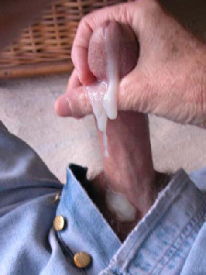 To cum.
Butch: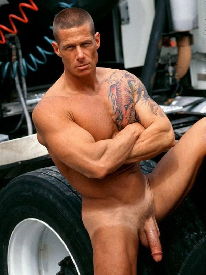 Masculine, straight acting and looking.
Butt Fucking: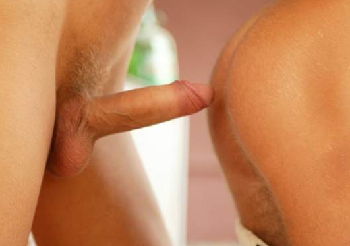 Anal sex.
Butt Play: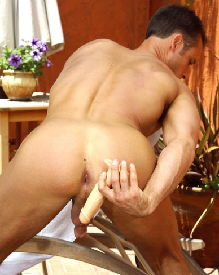 Sexual activities involving the ass.
Butt Plug: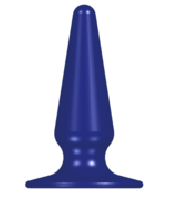 A sex toy that is inserted into the ass for sexual pleasure.