April 22
[{(o)}]|[{(o)}]|[{(o)}]|[{(o)}]| [{(o)}]|[{(o)}]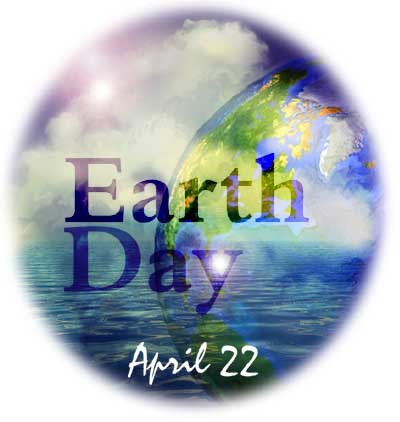 Today is EARTH DAY! – Earth Day's a name used for two different observances, both held annually during spring in the northern hemisphere, and autumn in the southern hemisphere. These are intended to inspire awareness of and appreciation for the Earth's environment. The United Nations celebrates Earth Day, which was founded by John McConnell in 1969, each year on the March equinox, while a global observance originated by Gaylord Nelson as an environmental teach-in, also called Earth Day, is celebrated in many countries each year on April 22.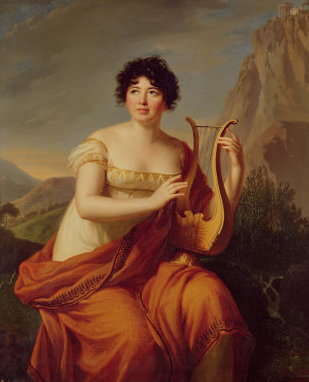 1766 – Madame de Staël, (Anne Louise Germaine de Staël-Holstein) French author (d.1817); When old editions of the staid Encyclopedia Britannica say that someone's sex life is "unconventional," it can sometimes mean little more than the subject enjoyed something other than missionary position with his clothes on and the lights off. When a woman's sex life is even mentioned, no less described as "unconventional," then you had better sit up and take notice.
Madame de Staël liked not only men, but women, too. In 1798 the French novelist, separated from her husband, began living with a male lover, and met Juliette Récamier, the most celebrated beauty of her time. Mme. de Staël was 31, Juliette ten years younger.
"She fixed her great eyes upon me," wrote Juliette, "and paid me compliments about my figure which might have seemed exaggerated and too direct had they not seemed to have escaped from her. From that time on I thought only of Mme. de Staël."
They lived together for the next nineteen years, until the novelist died. Her final words to Juliette, to whom she had once written, "I love you with a love that surpasses that of friendship," were "I embrace you with all that remains of me."

1794
–
Pennsylvania
enacts a law to fine sheriffs for failure to conduct convicted sodomites to prison.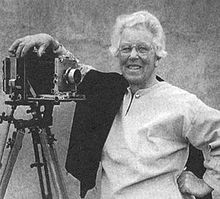 1891
–
Laura Gilpin
(d.1979) US photographer, known for her photographs of Native Americans, particularly the Navajo and Pueblo, and her Southwestern landscapes.
In 1903, for her twelfth birthday. Gilpin received a brownie camera from her parents, and she used it incessantly for several years. She believed the year 1904 was a critical point in her life. Her mother sent her to visit her closest friend and Gilpin's namesake, Laura Perry, in St. Louis where the World's Fair was being held. Perry was blind, and it was Gilpin's task to describe every exhibit to her in detail. She later said "The experience taught me the kind of observation I would have never learned otherwise."
Gilpin said she made her earliest dated autochome in 1908 when she was 17 years old. Since this process had only become widely available the year, she showed remarkable interest in photography for a teenage girl at that time. When she decided she wanted to seriously study photography, she was advised to go to at the Clarence White School in New York City. She moved there from 1916-1918 and learned the techniques and craft of her trade. She deeply admired White, whom she later called "one of the greatest teachers I have ever known in any field".
Her early work was in the Pictorialist style, but by the 1930s she had moved away from the soft-focus look of that style. She found her true vision in the peoples and landscapes of the American Southwest, and she published several books on the region. She made her living taking portraits, but in the mid-1930s she began to receive critical acclaim for her photographs of the Navajo and Pueblo peoples and for her landscapes. By the end of that decade she was exhibiting photos in shows throughout the United States and in Europe.
She frequently photographed her partner, Elizabeth (Betsy) Forster during the more than fifty years they were together, sometimes placing her in scenes with other people as though she were part of a tableau she happened to come upon. In 1974 the governor of New Mexico awarded her one of the first Annual Awards for Excellence in the Arts.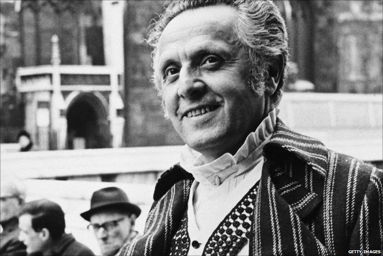 1917 – Leo Abse (d.2008) was a Welsh lawyer, politician and gay rights campaigner. He was a Welsh Labour Member of Parliament for nearly 30 years, and was noted for promoting private member's bills to decriminalise male homosexual relations and liberalise the divorce laws. Following his retirement from Parliament he wrote several books about politics based on his interest in psychoanalysis.
During the Second World War Abse served in the Royal Air Force. He was in Cairo in 1944 when some of the British military personnel stationed there set up a "Forces Parliament" in which they debated the structure of society they wanted to see in the post-war world. Abse's idealistic left-wing views were fully in tune with the majority opinion among the lower ranks at its meetings, but the existence of the "Parliament" disturbed the senior officers. When Abse moved a motion supporting nationalization of the Bank of England he was arrested and the Forces Parliament was forcibly dissolved.
After the end of the war Abse set up in practice as a solicitor in Cardiff. In 1951 he established his own law firm, Leo Abse & Cohen, which eventually grew to be the biggest in the city. He was also elected as Chairman of Cardiff Labour Party for two years from 1951, giving up the post when he was elected to Cardiff City Council. Abse fought the safe Conservative seat of Cardiff North in the 1955 general election, but was defeated.
Daniel Granville West, the Labour MP for Pontypool and, like Abse, a solicitor, was awarded one of the first life peerages in 1958. Abse won the candidacy for the vacant seat and then won the seat at the by-election.
In 1957 the Wolfenden Report had recommended that the law be changed to decriminalise consenting male homosexual sex, but the government had taken no action. Abse began to promote a Bill to put Wolfenden's recommendations into law in February 1962. He kept pressing the issue and, after Humphry Berkeley (Conservative MP for Lancaster) lost his seat in the 1966 general election, Abse became the main sponsor for the legalisation. Although with the Labour landslide of 1966 there was a majority for the Bill, it was still vulnerable but Abse persuaded Roy Jenkins to give the measure government time, which eventually saw the Bill through onto the statute book.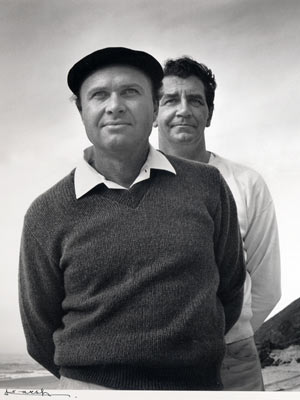 Emile Norman with Brooks Clement
1918 – Emile Norman (d.2009) was a California artist known for mosaics, panels, jewelry and sculpture - with a meticulous attention to detail. Emile Norman grew up with a club foot on a San Gabriel Valley walnut farm. From an early age he exhibited artistic talent, carving his first sculpture from a riverside rock at age 11 - ruining his father's chisels, but also gaining his respect.
From 1946, Norman lived and worked at his studio-home in Big Sur on Pfeiffer Ridge with his partner Brooks Clement, until Clement's death in 1973 from cancer.
In 2008, actors Michael Tucker and Jill Eikenberry met Norman, purchased land from him in Big Sur, became his neighbors and his close friends - eventually taking five years to produce a PBS documentary, Emile Norman: By His Own Design. Having moved in with Norman in 2003, long-time friends Jeff Mallory and C. Kevin Smith had discovered movie film shot by Norman's partner Brooks Clement on a hand-cranked 16 mm Bolex, footage that was eventually incorporated in the documentary.
Norman died September 24, 2009 in Monterey, California at age 91, survived by three sisters.

1946 – John Waters was born on April 22. Recognizable by his pencil-thin moustache this American filmmaker, actor, writer, personality, visual artist and art collector, rose to fame in the early 1970s for his transgressive cult films and has, against all intuition and all odds has become the toast of Broadway with not one, but two major musicals based on his cinematic oeuvre.
For his 16th birthday, Waters received an 8mm movie camera from his maternal grandmother, Stella Whitaker. His first movie was Hag in a Black Leather Jacket. According to Waters, the film was shown only once in a "beatnik coffee house" in Baltimore. Waters was a student at New York University (NYU) in New York City.
In January 1966, Waters and some friends were caught smoking marijuana on the grounds; they were soon expelled. Waters returned to Baltimore, where he began work on his next film, Eat Your Makeup, which was filmed that year. Waters' films would become Divine's primary star vehicle. Waters' early films were all shot in the Baltimore area with his company of local actors, the Dreamlanders. In addition to Divine, the group included Mink Stole, Cookie Mueller, Edith Massey, David Lochary, Mary Vivian Pearce, and others. These early films were among the first picked up for distribution by New Line Cinema. Waters' films premiered at the Baltimore Senator Theatre and sometimes at the Charles Theatre.
Waters' early campy movies present filthily lovable characters in outrageous situations with hyperbolic dialogue. His early films, Pink Flamingos, Female Trouble, and Desperate Living, which he labeled the Trash Trilogy, pushed hard at the boundaries of conventional propriety and movie censorship. A particularly notorious final segment of Pink Flamingos, simply added in as a non sequitur to the end of the film, featured, in one take without special effects, a small dog defecating and Divine eating the feces.
His 1981 film Polyester starred Divine opposite closeted, once-teen-idol Tab Hunter. Since then, his films have become less controversial and more mainstream, although works such as Hairspray, Cry- Baby and Serial Mom still retain his trademark inventiveness. The film Hairspray was turned into a hit Broadway musical, which swept the 2003 Tony Awards, and a movie adaptation of the Broadway musical was released in theaters on July 20, 2007.
Waters' most recent film, the NC-17-rated A Dirty Shame, was a move back toward his earlier, more controversial work of the 1970s. He also had a cameo in Jackass: Number Two, which starred Dirty Shame co-star Johnny Knoxville. A Gay American, Waters is an avid supporter of Gay rights and Gay pride.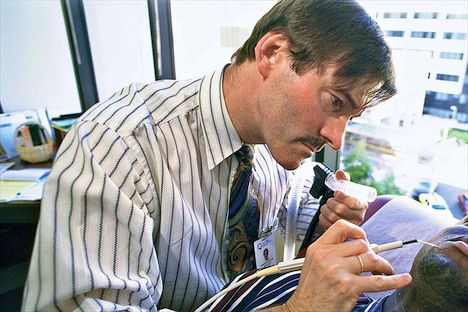 1953 – Charles Farthing (d.2014) was a New Zealand doctor who specialised in the treatment of AIDS. He was the Medical Director of the AIDS Healthcare Foundation from 2001 to 2007. He later worked at Merck Sharp & Dohme as the Director of medical affairs for infectious diseases in the Asia-Pacific.
Farthing was born on 22 April 1953 in Christchurch, New Zealand. His father was an accountant and his mother was a music teacher. He was educated at Christ's College, Christchurch, an independent boys school. As a child he had considered entering the priesthood. He went on to study medicine at the University of Otago in Dunedin.
Farthing began his medical career in New Zealand where he practiced as a dermatologist. After five years, he moved abroad and worked for a year in Riyadh, Saudi Arabia. He then moved to England and joined St Stephen's Hospital in Chelsea, London. Between 1985 and 1987, the numbers of AIDS patients treated at St Stephen's rose from a dozen to over 1000. From 1985 to 1988, he was involved in clinical trials for the antiretroviral drugs Thymosin, AZT and foscarnet. In 1987, he helped found the Kobler Center at St Stephen's Hospital which specialised in the treatment and research of HIV/AIDS. It was one of the first wards in the United Kingdom to specialise in the area. He was Chair of the all-party parliamentary committee on AIDS during the late 1980s, and was instrumental in guiding the governments reaction to the AIDS crisis.
In 1988, he was awarded a Winston Churchill fellowship which allowed him to move to the United States of America where he studied AIDS at the Bellevue Hospital in New York. He later became the Director of the hospital's AIDS treatment program. In 1994, he moved to Los Angeles where he became the principal investigator of the AIDS Healthcare Foundation, and in 2001, he was promoted to Medical Director. In 2007, he left the United States for Hong Kong where he joined Merck Sharp & Dohme. At the time of his death, he was Director of medical affairs for infectious diseases in the Asia-Pacific.
In the 1990s, after moving to America, Farthing played a leading role in the introduction of the triple drug therapy that has transformed survival rates and quality of life for those infected with HIV. In 1997, frustrated by the way in which safety concerns were preventing tests of HIV vaccines on live human candidates, he volunteered to try the vaccines himself. "Someone has to go first," he explained. "Medicine has changed. Years ago, people took risks. Now it is as if research cannot expose anyone to risk. That is why this research is going so slowly."
In the event, discouraging results from tests of a similar vaccine in monkeys meant that the trials did not go ahead.
Farthing died of a heart attack in a Hong Kong taxi in 2014.
Farthing was gay. At the time of his death he was in a relationship with Dougie Lui, a hotelier.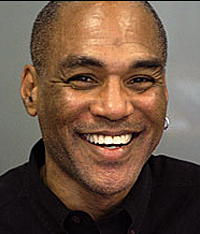 1956 – Phill Wilson founded the Black AIDS Institute in 1999 and is a prominent African-American HIV/AIDS activist. Wilson is himself both gay and HIV-positive. His partner, Chris Brownlie, died of HIV-related illness.
Prior to founding the Institute, Wilson served as the AIDS Coordinator for the City of Los Angeles from 1990 to 1993, the Director of Policy and Planning at AIDS Project Los Angeles from 1993 to 1996. He was co-chair of the Los Angeles County HIV Health Commission from 1990 to 1995, and was an appointee to the HRSA AIDS Advisory Committee from 1995 to 1998.
Wilson grew up in Chicago. His parents had moved north from the southern states like many black Americans did after World War II. Both his parents worked outside the home, but they also provided a strong, supportive environment within the family. He grew up learning a commitment to family and to the community too.
Wilson was often involved in civil rights activities in the Chicago area, such as Operation PUSH, Operation Breadbasket, and Black Expos, according to
Out
Magazine. He credits his family with continuing to support him after he came out to them regarding his sexuality. Wilson told
Out
a story about how he and his former lover,
Chris Brownlie
, had been to a family reunion and an in-law commented to a cousin about their presence after they had left.
"My cousin,"
said Wilson,
"who is a very committed, active, and faithful Jehovah's Witness told this woman, 'that man is my cousin. He is welcome here, and his partner's welcome here. They're a part of our family. You can't come to my house and talk about my cousin and his partner that way. That's not allowed.'"
Phill Wilson has always been busy. He was busy in high school with community activities and still managed to graduate early. He worked hard for American Telephone & Telegraph (AT&T) and was married for a short time. He described himself as naive to his sexuality until he heard a radio interview with a publisher of gay magazines. He then went about trying to locate the gay community in Chicago and met his partner of 10 years Chris Brownlie in 1979.
In 1981 Wilson said he "had enough of the cold weather of Chicago." He and Chris moved to the Los Angeles area. They ran a giftware manufacturing company called Black Is More Than Beautiful. By this time both Phill and his partner had heard of AIDS. Some of their friends had been ill or had died. Wilson said around this time both he and Chris had biopsies of their lymph nodes taken, because they had been swollen for a long time. "No one knew what caused AIDS then," said Wilson. "The doctors told Chris and I that there were abnormalities to the lymph nodes but they couldn't tell us what it meant."
As the years progressed more friends grew ill and people learned a virus caused AIDS. In 1986 California placed Proposition 64 - a proposal calling for the forced quarantine of all people with AIDS - on the election ballot. Both Wilson and Brownlie volunteered to work for a committee opposing the passage of this proposal.
About the time of the November of 1986 election Brownlie became ill. Wilson said Brownlie's illness, plus the amount of time they found themselves working on the ballot proposal led them to close down their giftware business. With their efforts Proposition 64 went down to defeat. In 1986 Wilson also founded a group called the AIDS Prevention Team. This group was started with a small grant Wilson received while volunteering with a social organization called Black and White Men Together.
In early 1987 Wilson and Brownlie were both diagnosed with HIV infection, which nearly always gives way to full blown AIDS, an often sexually transmitted condition in which the body's immune system is depressed, making one susceptible to a host of health problems, usually becoming fatal. In fact, Brownlie's illness was classified as AIDS. This diagnosis just seemed to make Wilson and Brownlie work harder. They also founded the AIDS Health Care Foundation around that time, which has grown into the largest nonprofit HIV medical services provider in Los Angeles County. It now includes the Chris Brownlie Hospice, named for Wilson's late partner.
Phill Wilson is realistic in his work with AIDS. He knows the heavy losses of colleagues and friends. His lover Chris died in 1989. He wrote about the grief and anguish in
Advocate
magazine in 1992. He often speaks of his work as war. But the necessity of the work keeps him going.
"If you don't do any of that long term planning," he told Out, "then you're assuring that it's going to be around another 5, 10, 15, or 20 years."
"By the time we have the infrastructure we have to have," said Wilson in POZ, "I'll probably be dead. But right now I'm doing what I'm doing and living my life as I see it."

1969 – Gay man Frank Bartley is shot and killed by police in Berkeley, CA. The shooting is declared accidental. After this, gay rights groups begin to take notice of the number of shootings that were declared 'accidental.'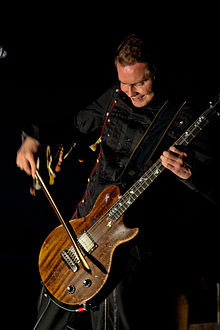 1975 – Jónsi (Jón Þór Birgisson) is the guitarist and vocalist for the Icelandic post-rock band Sigur Rós. He is known for his use of a cello bow on guitar and his falsetto voice. He is also blind in his right eye and is openly gay.
Apart from Sigur Rós, Jónsi also performs together with his boyfriend Alex Somers as an art collaboration called Jónsi & Alex. They released their self-titled first book in November 2006, which was an embossed hardcover limited to 1000 copies,along with their first album, Riceboy Sleeps, in July 2009. On December 1, 2009, Jónsi's official website, jonsi.com, was launched in anticipation of his debut solo album, Go, which was released the week of April 5, 2010. After the release of the album, Jónsi promptly started a worldwide tour across North America and Europe, featuring songs from the album plus a few other selections.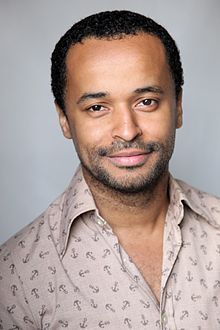 1978 – Krystian Legierski, born in Koniaków, is a Polish LGBT activist, entrepreneur, member of the Greens 2004. In local elections in 2010 he won a seat in the Warsaw City Council, thus becoming the first openly gay politician elected to a political office in Poland.
He was born in Poland, to a Polish mother and a Mauritanian father who was in Poland as an international student.
Legierski studied law at the University of Warsaw. He has been active in LGBT movement. In 2003 he co-authored first draft of a law on civil unions sponsored in the Polish Senate by Maria Szyszkowska; the law was passed by the Senate, but was not considered by the Sejm. Since 2009 he has been involved in another effort to introduce civil unions into Polish legal system. Between 2006 and 2010 he co-hosted Lepiej późno niż wcale (Better Late Than Never) - an LGBT radio programme on TOK FM.
In 2003 he founded his first club called Le Madame in the Warsaw Old Town. Le Madame was a nightclub, but also a cultural center, providing space for alternative theatre, music, drag queen shows, art exhibitions and political debate. It was closed by the acting mayor of Warsaw, Mirosław Kochalski, in March 2006, shortly after Lech Kaczyński, Kochalski's predecessor who had a history of banning Gay Pride events in Warsaw, became President of Poland. The closure was met with protests, which came to be labelled as "the Polish Stonewall". Along with Le Madame, Legierski founded a gay club Tomba Tomba (later renamed Usta Mariana) as well as M25 - a nightclub and a theatre scene.
Legierski was among founding members of the Polish Green party Greens 2004. In November 2010 he won a seat in Warsaw City Council. He ran on a Social Democratic ballot, following an official electoral agreement between the Greens and the Democratic Left Alliance.

1982 – Thomas Bridegroom was born in Knox, Indiana, USA as Thomas Lee Bridegroom. He was an actor, known for The X-Effect (2006), Bridegroom (2013) and The Janice Dickinson Modeling Agency (2006).
Tom was born and raised in Knox, Indiana and finished high school at the prestigious Culver Military Academy. Tom excelled at CMA, winning the Hobie Leadership award, which garnered him a trip to Washington, D.C. to meet with the president. After graduating from CMA Cum Laude, Tom enrolled in Vassar College, where he trained in voice and piano.
Although he was succeeding in his academic career at Vassar, Tom made the decision to leave school early and pursue his true calling: a career in the entertainment industry. Tom co-wrote the powerful and meaningful song, "Lost" with his friend Paige Williams, which attracted attention from the music industry, as well as writing numerous other songs with many other talented musicians, and on his own.
Tom also pursued ambitions of acting and being in front of the camera. Tom gained national recognition at the age of 23 when he was chosen as the Hot Boy Next Door for the popular magazine, Teen People, for the October 2005 issue.
In 2005, Tom met his partner,
Shane Bitney Crone
. Shane and Tom started a social media/public relations company, Bridegroom and Bitney, in 2008.
He died on May 7, 2011 in Los Angeles, California, USA when he accidentally fell off of the roof of his friend's four story building. After his death, Tom's family refused to acknowledge their relationship, and because of this his partner Shane Bitney Crone was prevented from being by Tom's side for several hours as Tom was in the hospital, and was even warned to stay away from the funeral by his family – and even threatened with violence if he were to appear. This is chronicled in the documentary Bridegroom (2013).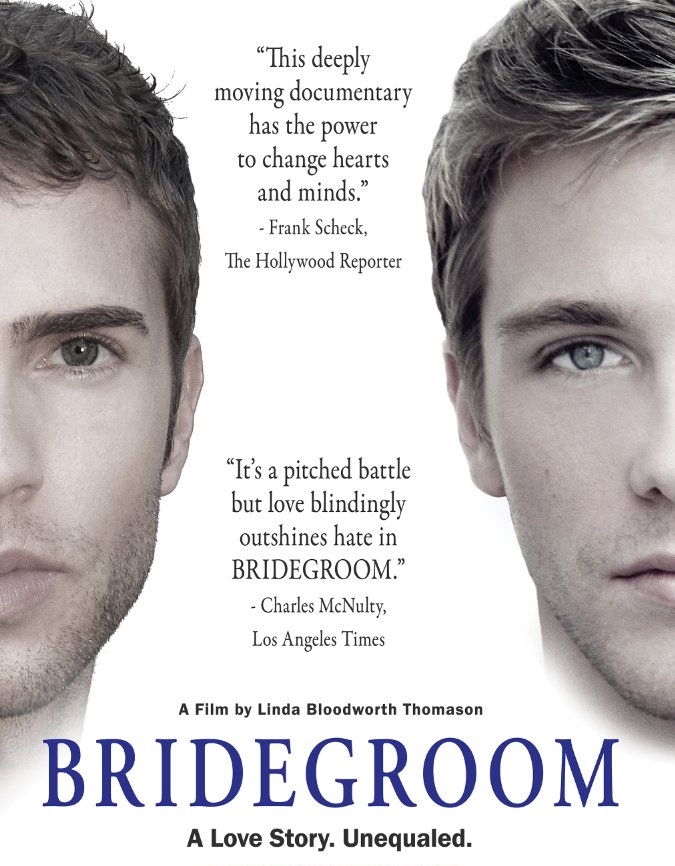 (Click for larger)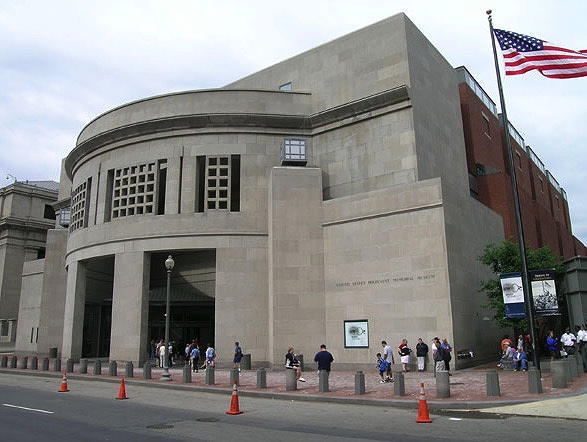 1993 – On this date the United States Holocaust Memorial Museum was dedicated in Washington, DC. It marked the first time the United States government inscribed the words "Gay" and "Lesbian" in stone in the museum's exhibit on Gays and Lesbians killed by the Nazis in World War II.

2012 – Jack Denton Reese, a gay Mormon teen, commits suicide in Mountain Green, Utah. He was 17 years old.  According to Jack's boyfriend, Alex Smith, Jack was bullied at school. On April 23, Alex, who didn't know yet that his boyfriend had taken his life, spoke at a panel about the bullying Jack experienced. The panel was held in connection with the screening of the documentary film, "Bullied." Jack attended Morgan and Weber High Schools.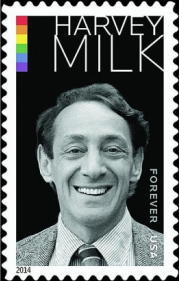 2014 – Harvey Milk is the first openly gay elected official on a U.S. stamp. He was an American politician and the first openly gay elected official in the history of California where he was elected to the San Francisco Board of Supervisors in 1977. He fought and defeated the anti-gay Prop 6. Milk was assassinated in 1978 by Supervisor Dan White.

APRIL 23 →
[{(o)}]|[{(o)}]|[{(o)}]|[{(o)}]| [{(o)}]|[{(o)}]