December 22
[{(o)}]|[{(o)}]|[{(o)}]|[{(o)}]| [{(o)}]|[{(o)}]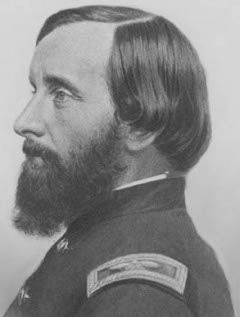 1823 – The American author, abolitionist, and soldier Thomas Wentworth Higginson was born today in Cambridge, Massachusetts (d.1911). The Higginson clan was quite pedigreed. Thomas was a descendant of a Puritan minister, a member of the Continental Congress, and the founder of the Boston Symphony Orchestra. He was active in the American Abolitionism movement during the 1840s and 1850s, identifying himself with disunion and militant abolitionism. During the Civil War, he served as colonel of the 1st South Carolina Volunteers, the first federally authorized African-American regiment, from 1862-1864. Following the war, Higginson devoted much of the rest of his life to fighting for the rights of freed slaves, women and other disenfranchised peoples.
Higginson has largely been forgotten to history except in the last few years when Brenda Wineapple's book White Heat was published to great accolades. In the book Wineapple posits an intense relationship between Higginson and his penpal, the poet Emily Dickinson. They only met twice but the title of Wineapple's book suggests a more intimate relationship. Interestingly (or not) Wineapple makes no mention in her book of William Hurlbert, the handsome Southern journalist that Higginson was just crazy about. A very telling omission because Higginson's famous "Letter to a Young Contributor" (the Atlantic essay that Dickinson first responded to and started their correspondence) alluded to "Cecil Dreeme," the very queer title character in Theodore Winthrop's 1861 novel by the same name. Dreeme was based on Hurlbert, of whom Higginson once remarked:
"I never loved but one male friend with passion—and for him my love had no bounds—all that my natural fastidiousness and cautious reserve kept from others I poured on him; to say that I would have died for him was nothing." Now there's some "White Heat."
In Higginson's book Army Life in a Black Regiment (1870) he exhibits an erotic fascination with black skin and bodies:
"I always like to observe [black soldiers] when bathing,—such splendid muscular development, set off by that smooth coating of adipose tissue which makes them, like the South-Sea Islanders, appear even more muscular than they are. Their skins are also of finer grain than those of whites, the surgeons say, and certainly are smoother and far more free from hair."
Whitman scholars like Ken Price have noted that Higginson's later attacks on the gay aspects of Whitman's poetry may have been a case of "pot calling the kettle black" given the "tonalities" in Higginson's writing and relationships.

1853 – The Oregon Territory enacts its own sodomy law. The penalty is set at 1-5 years.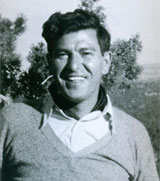 1896 – Myron Brinig (d.1991), one of the first Jewish-American writers of his generation to write in English rather than Yiddish, was also one of the first to create homosexual characters. Between 1929 and 1958 he published 21 novels. A homosexual himself, he remained publicly closeted all of his life, a stance he thought necessary, not only for his writing career, but also for his place in American society.
Born in Minneapolis, Brinig moved with his family to the rough and tumble mining town of Butte, Montana when he was three. Like many Jewish immigrants to the far west, his father opened a dry-goods store that catered to the needs of copper miners.
Brinig grew up working in the store, and sold candy in brothels and newspapers in bars. He saw first-hand Butte's horrific labor problems, particularly its long strikes and the mayhem the Anaconda Copper Company committed in breaking those strikes.
In 1914 at age 17 Brinig left Butte to study at New York University, where he took writing courses with the poet Joyce Kilmer.
In 1917 Brinig's education was interrupted by military service. When he returned to New York City in 1919, instead of going back to school, he found a job at the Zanuck film studios in Fort Lee, New Jersey reading novels and stories in search of script material. Except for rare visits to his family he never returned to Montana, perhaps because he knew that he could never live even secretly as a homosexual in Butte.
Brinig published his first novel in 1929. Madonna Without Child is a character study of a woman obsessed by someone else's child.
That same year Farrar & Rinehart published Singermann (1929), the story of Moses Singermann, his wife Rebecca, and their six children. It is a story of what the new Amercian freedom does to the family's traditional Jewish values. It is here we first meet Harry and Michael, the two gay Singermann brothers.
This Man Is My Brother, the sequel to Singermann in which Brinig continues the story of the two gay brothers, was published in 1932..
In 1933, in Taos, New Mexico, he met the modernist painter, Cady Wells, the scion of a wealthy eastern family. He and Wells would live together as lovers for the rest of that year and most of the next.
In 1935 Brinig moved to San Francisco without Wells and for the first year since 1929 did not publish a novel. But he resumed writing in 1936 and created his best-seller, The Sisters (1937), which begins in Butte and climaxes with the San Francisco earthquake of 1906.
Warner Brothers bought the film rights to The Sisters. Directed by Anatole Litvak and starring Bette Davis and Errol Flynn, the movie was released in 1938. It was a box office success, and with the money he made from the movie, Brinig returned to Taos and bought a house where he lived for the next 16 years.
But Brinig's later novels sold poorly. Publisher Stanley Rinehart dropped Brinig from Rinehart's list. It was quite a blow. In 1955, in an effort to save his career, Brinig sold his house in Taos and moved back to Manhattan.
Brinig, unfortunately, also received neglectful treatment from the literary historians of the American labor movement. Walter Rideout in his The Radical Novel in the United States: 1900 to 1954 never mentions Wide Open Town, Brinig's novel about a famous Butte strike with a graphic lynching scene of a Wobbly organizer. Under the heading "Strike Novels," Rideout discusses several awful Communist Party propaganda novels but not Wide Open Town.
The decisions to ignore Brinig were conscious. These critics understood that Brinig was a homosexual and that several of his characters, while not designated as such, were homosexuals. Rather than deal with these facts they chose to ignore Brinig and his work, perhaps out of embarrassment or homophobia.
Brinig died on May 13, 1991 at the age of 94. He had witnessed his own literary disappearance, first from bookstores, then libraries, and then the public's memory.
Yet the last third of his life was a happy time. For 35 years he lived with the man he loved, had many friends for whom he played the piano, and with whom he frequented a First Avenue bar, appropriately called The Closet, where he could be himself.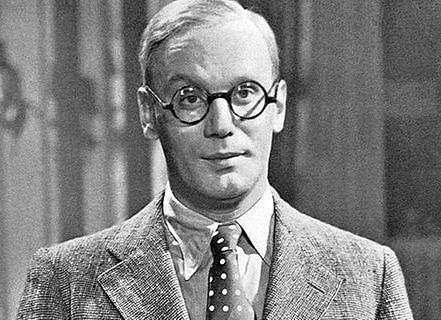 1899 – Gustaf Gründgens (d.1963), one of Germany's most famous and influential actors of the 20th century, intendant and artistic director of theatres in Berlin, Düsseldorf, and Hamburg. His career continued undisturbed through the years of the Nazi regime, but the extent to which this can be considered as deliberate collaboration with the Nazis was hotly disputed.
Born in Düsseldorf, Gründgens after World War I attended the drama school of the Düsseldorfer Schauspielhaus and started his career at smaller theaters in Halberstadt, Kiel, and Berlin. In 1923 he went to the Kammerspiele in Hamburg, where he also appeared as a director for the first time, co-working with the author Klaus Mann, son of Thomas Mann, and his sister Erika Mann. Gründgens, who meanwhile had changed his first name to "Gustaf", married Erika in 1926. However, they divorced three years later.
In 1928 he moved back to Berlin to join the renowned ensemble of the Deutsches Theater under director Max Reinhardt. Apart from straight theatre, Gründgens also worked with Otto Klemperer at the Kroll Opera, as a Kabarett artist and also as a movie actor, most notably in Fritz Lang's 1931 film M, which decisively added to his popularity. From 1932 he was a member of the Prussian State Theatre ensemble, first scintillating as Mephistopheles.
Gründgens' career proceeded after the Nazi Machtergreifung: in 1934 he became "Intendant" of the Prussian State Theatre; though constant attacks on his homosexual orientation made him ask the Prussian Minister President Hermann Göring for his discharge after the Night of the Long Knives. Göring rejected the request and instead appointed him a member of the Prussian state council to ensure his immunity.. In 1941, Gründgens starred in the propaganda film Ohm Krüger and also in Friedemann Bach, a film he also produced. After Goebbels's total war speech on 18 February 1943, Gründgens volunteered for the Wehrmacht but was again recalled by Göring, who had his name added to the Gottbegnadeten list.
Imprisoned by the Soviet NKVD in 1945, Gründgens was released thanks to the intercession by the Communist actor Ernst Busch, whom Gründgens himself had saved from execution by the Nazis in 1943.
From 1936 till 1946, Gründgens was married to the famous German actress Marianne Hoppe. The wedlock was widely seen as a lavender marriage.
Posthumously, Gründgens was the subject of a novel entitled "Mephisto" by his former brother-in-law Klaus Mann, who had died in 1949. The film version was a huge commercial and critical success winning the Academy Award for Best Foreign Language Film in 1981.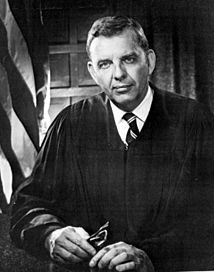 1919 – On this date G. Harrold Carswell, Richard Nixon's unsuccessful nominee for the Supreme Court, was born (d.1992). He was rejected for being a mediocre nominee and for his voiced support for racial segregation during an unsuccessful election bid in 1948. He was also against women's rights. In defense against charges that Carswell was "mediocre", U.S. Senator Roman Hruska (Republican, Nebraska) stated: "Even if he were mediocre, there are a lot of mediocre judges and people and lawyers. They are entitled to a little representation, aren't they, and a little chance? We can't have all Brandeises, Frankfurters and Cardozos." Talk about damning with faint praise!
The remark was criticized by many and is believed to have backfired and damaged Carswell's cause. Probably a good thing. It would have been very embarrassing to the Court when, several years later, he was convicted of "unnatural and lascivious advances," the result of propositioning an undercover police officer in a Florida men's room. Carswell subsequently withdrew from public life.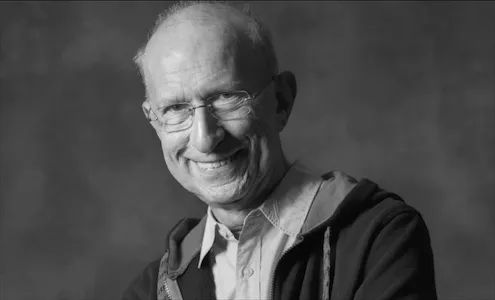 1938 – Martin Sherman is an American dramatist and screenwriter, best known for his Pulitzer Prize-nominated play Bent (1979), which explores the persecution of homosexuals during the Holocaust. Sherman is an openly gay Jew and has lived and worked in London since 1980.
Sherman wrote Bent for Gay Sweatshop, a company devoted to using theater to raise consciousness, but the theater's artistic director—recognizing the work's wider significance and potential—encouraged him to "give this play to the world." It opened at London's Royal Court Theatre to popular and critical acclaim and established Sherman as a playwright to be taken seriously.
The first play to depict the brutal treatment of gay men by the Nazi regime and their incarceration in concentration camps, Bent concerns the fates of three men caught up in the rising oppression of the era.
Although historian Nicholas de Jongh calls Bent "one of the most significant plays produced in the post-Second World War theatre" and the Royal National Theatre included Bent in its list of the 100 most significant plays of the twentieth century, Sherman had a great deal of difficulty finding backers for the work.
Like Bent, Sherman's other plays often focus on characters who feel they can ignore the world around them, only later to be brought up short by the consequences of their ignorance.
Although most of his screenplays for movies and TV all have gay elements and appeal, Sherman's most explicitly gay-themed screenplay (other than for
Bent
) is the one he wrote for
Nancy Meckler
's
Indian Summer
(also known as
Alive and Kicking
, 1996), which explores the growing relationship between an HIV-positive dancer and an older AIDS counselor.
In 2003, he was commissioned to write a new book for the American premiere of The Boy from Oz, based on the original Australian libretto by Nick Enright. The musical, starring the charismatic Hugh Jackman, set for itself the rather daunting task of telling the life story of Peter Allen (using his music and lyrics) from cradle to grave. Sherman unflinchingly tackled Allen's complicated bisexuality. His work on The Boy from Oz earned Sherman a Tony nomination for best book of a musical.
Sherman has no regrets about being a pioneer, but he does not want to be limited as to his subject matter. As he told The Advocate in 2000, "At the time I wrote Bent it was important to declare yourself as a gay writer. It seems to me that we have now reached this point, which I think is extremely healthy, where I can write about anything."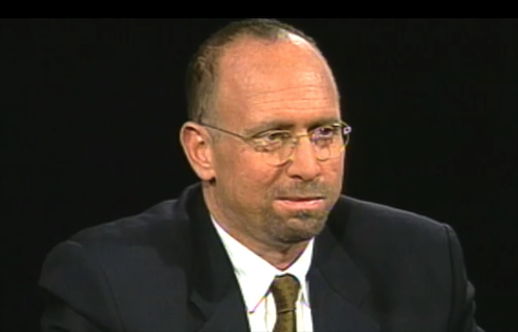 1945 – Franklin D. Israel was an America architect whose designs for private houses and offices for film production companies epitomized the creative ferment of contemporary Hollywood.
Frank Israel was born in New York City in 1945. He received a bachelor's degree from the University of Pennsylvania and later studied architecture at Yale University and at Columbia University, where he received his Master of Architecture degree in 1971. In 1973, he received the Rome Prize and spent two years as a resident fellow at the American Academy in Rome.
Six years after winning the Rome Prize for architecture in 1973, Frank Israel went Hollywood and designed sets for the first Star Trek movie and Roger Vadim's Night Games.
From there he jumped to designing offices for production companies, and soon catapulted himself to the forefront of architects creating dramatic private residences in southern California. Among his most notable houses were those for Robert Altman, Howard Goldberg, and Joel Grey.
In the mid-1990's, when Israel was in his late forties (young in architect years), he was honored with a show of his work at Los Angeles's Museum of Contemporary Art. At the same time he was battling aids. He died at fifty, survived by his life-partner Thomas Haase.
In his final years, as he struggled with AIDS, he also took on the task of educating people about living with the disease. In magazine interviews, and in the catalogue for his show at the Museum of Contemporary Art, he suggested that the illness had influenced his architecture by encouraging him to take greater risks. His determination to continue working during his illness was a source of inspiration to a remarkable range of people.


Added 2021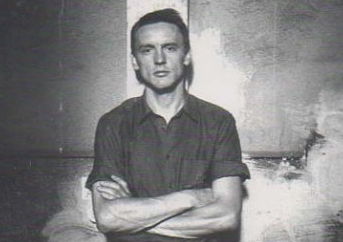 1959 – Norbert Bischoff, born in Meyenburg, Germany, was a German songwriter (d.1993).
Bischoff worked for the Leipzig song group and moved to Berlin in 1976.
From 1983 he performed his own songs. He was one of the first musicians in the GDR to openly address homosexual issues. In 1984 he released the song Truly a Place to be Happy about the dealings in pubs, and the program Sorry, I'm Gay. In late 1984 was hired by the Ministry of State Security, getting the job as a casual employee with with a fake resume. Bischoff quit after a short time.
In 1985, at the GDR Chansontage in Frankfurt on Oder, he received the General Director's Prize at the Committee for Entertainment Art for his program Excuse me, I'm the Gay One and since that year has been working as a freelance singer. Some of his songs were recorded on GDR radio. His song He says he is serious about a GDR neo-Nazi was banned.
In 1986 and 1990 he was a contributor to the Festival of Political Song in Berlin. In September 1989 he was one of the signatories of the resolution by rock musicians and songwriters calling for change in the GDR.
In the early 1990s he appeared with his band as Norbert Bischoff & Gesellschaft (Society). The band included Tina Tandler, Lexa Thomas, Bert Wrede, Norbert Grandl, and Juwe Andrees.
On November 9, 1993, Bischoff took his own life, frustrated by developments in reunified Germany. He left the note: "The right date to disappear for a German."
The CD: "I Don't Want to Wait any Longer - last songs by Norbert Bischoff", was released posthumously in 1994.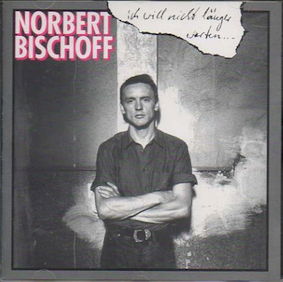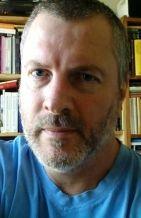 1959 – Johann de Lange, born in Pretoria, South Africa, is an Afrikaans poet, short story writer and critic. He is renowned for being one of the foremost gay writers in Afrikaans, his most controversial book being Nagsweet ("Night sweat").
He debuted in 1982 with a collection of poetry titled Akwarelle van die dors ("Aquarelles of thirst") for which he was awarded the Ingrid Jonker prize in 1983. This was followed by Waterwoestyn ("Water desert") in 1984, Snel grys fantoom ("Quick grey phantom") in 1986, Wordende naak ("Changing") in 1988 which was awarded the Rapport Prize for Poetry, Nagsweet ("Nightsweat") in 1990, Vleiswond ("Flesh wound") in 1993 and Wat sag is vergaan ("That which is soft perishes") in 1995.
After a silence of 13 years he published a new volume of poetry Die algebra van nood ("The algebra of need") in 2009, which was awarded the Hertzog Prize for Poetry in 2011. In 2010 a selection from his poetry was published under the title Judasoog ("Judas eye").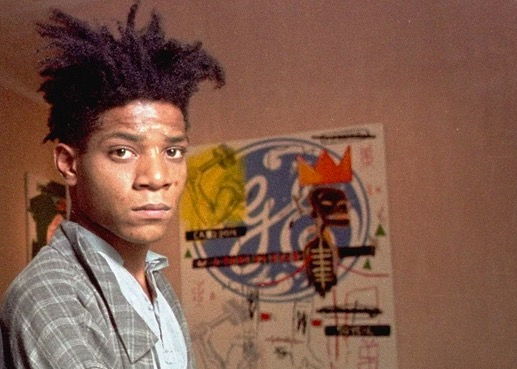 1960 – The American artist Jean-Michel Basquiat was born on this date (d.1988). Basquiat was born in Brooklyn, New York, to a Puerto Rican woman and a Creole man. Because of his heritage, and his visits to Puerto Rico, Basquiat was fluent in French, Spanish and English by the age of eleven, and was able to read and write in all three languages. He showed artistic abilities at an early age but struggled in school, finally dropping out of high school.
In 1974, Jean-Michel moved to Puerto Rico with his family, who lived there for two years. It was there he experienced the first of many homosexual encounters; on one occasion he was orally raped by a barber. Upon the family's return to America, Jean-Michel dropped out of school and frequently ran away from home. At the age of 15, he absconded from his father, who caught him having sex with a male cousin and tried to kill him. Basquiat was a bi-sexual. His first sexual encounters were gay, and as a teenager he ofter worked as a gay street hustler, though later in his life he had many famous and infamous relations with women, including Madonna.
In the late 1970s Basquiat began spray-painting graffiti on buildings in Lower Manhattan, working under the pseudonym SAMO. When the Village Voice published an article about the graffiti, the artist ended the project by inscribed "SAMO IS DEAD" on the walls of SoHo buildings in 1979.
He started appearing on live public-access cable show and performing with noise rock bands. Finally in 1980, Basquiat participated in his first major show and received coverage in Artforum magazine, which brought Basquiat to the attention of the art world. This led to his joining a gallery in SoHo and showing regularly and an invitation to meet Andy Warhol who became a collaborator.
By 1985 he was appearing on the cover of The New York Times Magazine in recognition of his success as a leading artist of the period. After Warhol died on February 22, 1987, Basquiat became increasingly isolated, and his heroin addiction and depression became more severe. He died of a heroin overdose in his art studio on August 12, 1988, at the age of 27.
Basquiat's work has undergone major and influential exhibitions at the Whitney Museum of American Art and the Brooklyn Museum. On May 15, 2007 an untitled Basquiat work from 1981 sold at auction in New York for US$14.6 million. In 1996, seven years after his death, a biopic titled Basquiat was released, directed by Julian Schnabel, with actor Jeffrey Wright playing Basquiat. A 2009 documentary film, Jean-Michel Basquiat: The Radiant Child, directed by Tamra Davis, was first screened as part of the 2010 Sundance Film Festival.

1964 – Dr Harry Benjamin testified at a meeting of the New York Health Department to urge that transsexuals should be allowed to have new birth certificates issued reflecting their gender preference. His recommendations were rejected.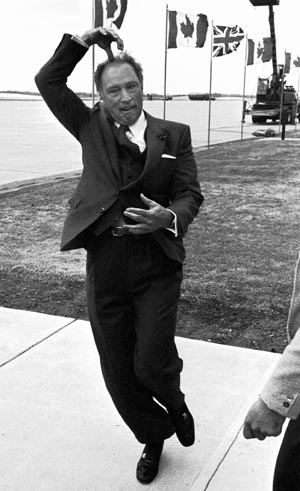 1967 – In Canada, Federal Justice Minister (and future Prime Minister) Pierre Trudeau proposed amendments to the Criminal Code which would relax laws against homosexuality, declaring that:

"It's certainly the most extensive revision of the Criminal Code since the 1950s and, in terms of the subject mater it deals with I feel that it has knocked down a lot of totems and over-ridden a lot of taboos and I feel that in that sense it is new. It's bringing the laws of the land up to contemporary society I think. Take this thing on homosexuality. I think the view we take here is there's no place for the state in the bedrooms of the nation. I think that what's done in private between adults doesn't concern the Criminal Code. When it becomes public this is a different matter or when it relates to minors this is a different matter."

1970 – On this date Carl Wittman's Refugees from Amerika: A Gay Manifesto was published. The early guide to Gay organizing was a groundbreaking work that influenced much of the post-Stonewall organizing.

1972 – Ohio passes a new criminal code that makes it the seventh state to legalize sodomy, the first to have gender-neutral sexual assault laws, and the only state to legalize many forms of incest, such as between two brothers, two sisters, or cousins of the same sex.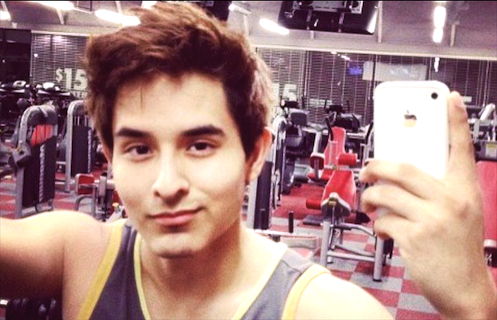 1989 – Benjamin Brian Castro, better known by his stage name Sebastian Castro, is a Peruvian-Asian American actor, singer, visual artist, and YouTube sensation. He is an international celebrity, with a large following in Southeast Asia.
Castro is most widely known for his viral gay-themed music video "Bubble". Garnering over a million hits in its first couple months, "Bubble" brought Castro fame across South East Asia, most visibly in the Philippines and Thailand.
Castro starred in the role of Sebastian in the acclaimed 2013 Hong Kong movie Voyage, set across Europe and Asia, and filmed in the English language. In one scene, he undresses in front of his girlfriend, and his penis and testicles are shown on camera. The film was directed by Danny Cheng Wan-Cheung (known as Scud), who also commissioned Castro to produce some original artwork for the film.
Born in Long Island, New York. At age 17, Castro was disowned by his parents for being gay. He financed his education independently. He studied in Savannah College of Art and Design, before withdrawing early to focus on his acting and singing career.
On February 14, 2013, Castro's first music video "Bubble" appeared on YouTube, garnering over 700,000 views in its first month. Bubble further popularized the dance craze "Bubble Pop," particularly in the Philippines. The music video was Sebastian Castro's "coming out." Prior to releasing the homo-erotic Bubble music video, Castro was not publicly open about his sexuality.

2010 – President Obama signs the repeal of "Don't Ask, Don't Tell."

DECEMBER 23 →
[{(o)}]|[{(o)}]|[{(o)}]|[{(o)}]| [{(o)}]|[{(o)}]