November 18
[{(o)}]|[{(o)}]|[{(o)}]|[{(o)}]| [{(o)}]|[{(o)}]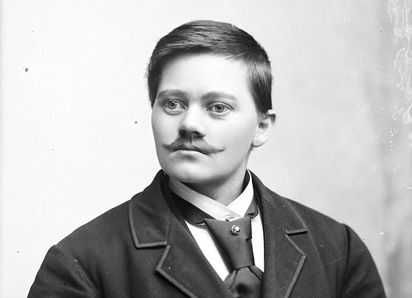 1834 – Catherine Tozer Coombes, born (d.1914). One day in 1897, a little old man, penniless and disheveled, walked into an English police station and begged for admission to a country poorhouse. "I am a woman," the man said, thus opening the strange case of Kate Tozer. To escape a brutal husband, she said, she had dressed in male attire and lived as "Charlie Wilson," a housepainter, for almost half a century, fearing all those years that her husband might find her if she were not so disguised. The novelist Charles Reade, fascinated by the story, investigated it on his own and discovered that it was only true in part.
What had really occurred was this: Kate Tozer had indeed married Tom Coombes, but he had not mistreated her. Having inherited ten pounds from an aunt, she appeared dressed as a man before her husband one day and announced "I am no longer Kate. My name is Fred."
They continued to live together as Tom and Fred, both working as house painters. Then one day, "Fred" fell in love with Nelly Smith and they eloped, together with Tom.
When the police, spurred on by Nelly's parents, broke down the Coombes' door, they found Tom smoking his pipe and reading a newspaper, while "Fred" and Nelly went at it on the sofa. It's only after "Fred" got out of jail that she became "Charlie Wilson" and eventually settled down and found herself a nice bride named Anne Ridgeway, about whom, alas, he tells us nothing. One would like to hear her story.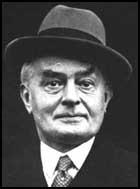 1872 – Sir Edward Marsh (d.1953) was a British polymath (master in many fields), translator, arts patron and civil servant. He was the sponsor of the Georgian school of poets and a friend to many poets, including Rupert Brooke and Siegfried Sassoon. In his career as a civil servant he worked as Private Secretary to a succession of Great Britain's most powerful ministers, particularly Winston Churchill. He was a discreet but influential figure within Britain's homosexual community.
A classical scholar and translator, Marsh edited five anthologies of Georgian Poetry between 1912 and 1922, and he became Rupert Brooke's literary executor, editing his Collected Poems in 1918. Later in life he published verse translations of La Fontaine and Horace, and a translation of Fromentin's novel, "Dominique".
The sales of the first three Georgian Poetry anthologies were impressive, ranging between 15,000 and 19,000 copies apiece. Marsh and the critic J. C. Squire were the Bloomsbury Group's most important patrons, and it was in Marsh's London rooms that Siegfried Sassoon and Rupert Brooke met for the first and only time, in June 1914.
He was also a consistent collector and supporter of the works of the avant-garde artists Mark Gertler, Duncan Grant, David Bomberg and Paul Nash, all of whom were also associated with the Bloomsbury Group.
In addition to his work editing Churchill's writing while the latter was in or out of government, Marsh introduced Siegfried Sassoon to Churchill as a means of aiding the former's career. He was also a close friend of Ivor Novello. In 1939, he produced A Number of People, a memoir of his life and times containing his memories of those writers and politicians with whom he had associated.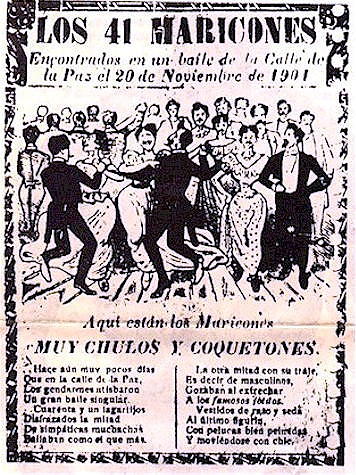 (Click for larger)
1901 – On this date Mexico City police raided an affluent drag ball, arresting 42 cross-dressed men. But one was released, supposedly a close relative to President Porfirio Díaz. The resulting scandal, known as the Dance Of The 41 Maricones, received massive press coverage. The press was keen to report the incident, in spite of the government's efforts to hush it up, since the participants belonged to the upper echelons of society. The list of the detainees was never published.
On Sunday night, at a house on the fourth block of Calle la Paz, the police burst into a dance attended by 41 unaccompanied men wearing women's clothes. Among those individuals were some of the dandies seen every day on Calle Plateros. They were wearing elegant ladies' dresses, wigs, false breasts, earrings, embroidered slippers, and their faces were painted with highlighted eyes and rosy cheeks. When the news reached the street, all forms of comments were made and the behavior of those individuals was subjected to censure. We refrain from giving our readers further details because they are exceedingly disgusting.
— Contemporary press report.
A rumor, neither confirmed nor denied, soon emerged, claiming that there were in reality 42 participants, with the forty-second being Ignacio de la Torre, Porfirio Díaz's son-in-law, who was allowed to escape. Although the raid was illegal and completely arbitrary, the 41 were convicted and conscripted into the army and sent to Yucatán where the Caste War was still being fought:
The derelicts, petty thieves, and cross-dressers sent to Yucatán are not in the battalions of the Army fighting against the Maya Indians, but have been assigned to public works in the towns retaken from the common enemy of civilization.
— El Popular, 25 November 1901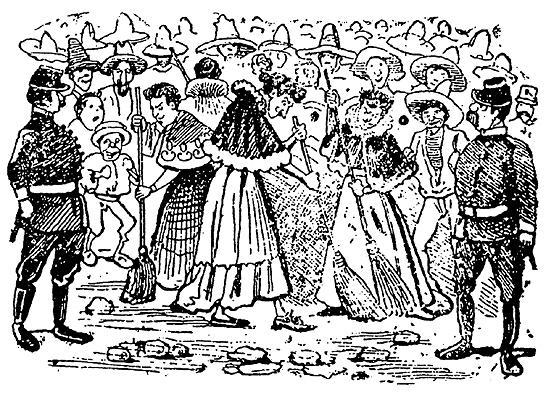 Punishment: public works
In 1901 there was a similar raid on a group of Lesbians in Santa María, but that incident received far less attention.
As a result of the scandal, the numbers 41 and 42 were adopted by Mexican popular parlance to refer to homosexuality, with 42 reserved for passive homosexuals. The incident and the numbers were spread through press reports, but also through engravings, satires, plays, literature, and paintings; in recent years, they have even appeared on television, in the historical telenovela El vuelo del águila, first broadcast by Televisa in 1994. In 1906 Eduardo A. Castrejón published a book titled Los cuarenta y uno. José Guadalupe Posada's engravings alluding to the affair are famous, and were frequently published alongside satirical verses.
Such was the impact of the affair that the number 41 became taboo, as described by the essayist Francisco L. Urquizo:
In Mexico, the number 41 has no validity and is offensive ... The influence of this tradition is so strong that even officialdom ignores the number 41. No division, regiment, or battalion of the army is given the number 41. From 40 they progress directly to 42. No payroll has a number 41. Municipal records show no houses with the number 41; if this cannot be avoided, 40 bis is used. No hotel or hospital has a room 41. Nobody celebrates their 41st birthday, going straight from 40 to 42. No vehicle is assigned a number plate with 41, and no police officer will accept a badge with that number.
— Francisco L. Urquizo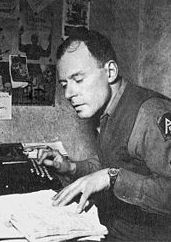 1906 – Born in Munich, Klaus Mann (d.1949) was the son of German writer Thomas Mann and his wife, Katia Pringsheim. His father was baptized as a Lutheran, while his mother was from a family of secular Jews. He began writing short stories in 1924 and the following year became drama critic for a Berlin newspaper. His first literary works were published in 1925.
Mann's early life was troubled. His homosexuality often made him the target of bigotry, and he had a difficult relationship with his father. After only a short time in various schools, he travelled with his sister Erika Mann, a year older than himself, around the world, and visited the US in 1927.
He travelled with Erika to North Africa in 1929. Around this time they made the acquaintance of Annemarie Schwarzenbach, a Swiss writer and photographer, who remained close to them for the next few years.
In 1932 Klaus wrote the first part of his autobiography, which was well received until Hitler came to power. In 1933 Klaus participated with Erika in a political cabaret, the Pepper-Mill, which came to the attention of the Nazi regime. To escape prosecution he left Germany in March 1933 for Paris, later visiting Amsterdam and Switzerland, where his family had a house. In November 1934 Klaus was stripped of German citizenship by the Nazi regime. He became a Czechoslovak citizen. In 1936, he moved to the United States, living in Princeton, New Jersey and New York. In the summer of 1937, he met his partner Thomas Quinn Curtiss, who was later a longtime film and theater reviewer for Variety and the International Herald Tribune. Mann became a US citizen in 1943.
During World War II, he served as a Staff Sergeant of the 5th US Army in Italy and in summer 1945 he was sent by the Stars and Stripes to report from Postwar-Germany.
Mann's most famous novel, Mephisto, was written in 1936 and first published in Amsterdam. The novel is a thinly-disguised portrait of his former brother-in-law, the actor Gustaf Gründgens. The literary scandal surrounding it made Mann posthumously famous in West Germany, as Gründgrens' adopted son brought a legal case to have the novel banned after its first publication in West Germany in the early 1960s. After seven years of legal hearings, the West German Supreme Court banned it by a vote of three to three, although it continued to be available in East Germany and abroad. The ban was lifted and the novel published in West Germany in 1981.
Mann's novel Der Vulkan is one of the 20th century's most famous novels about German exiles during World War II
He died in Cannes of an overdose of sleeping pills. He was buried there in the Cimetière du Grand Jas.

1919 – A California appellate court upholds the sodomy conviction of a man and rejects his contention that his partner's incestuous relationship with his brother should have been raised to impeach his credibility.

1925 – A California appellate court upholds the sodomy conviction of a man after photos and condoms found in his home were admitted into evidence against him.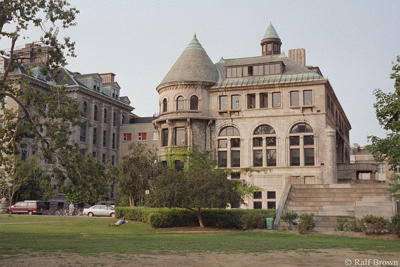 1972 – Gay McGill holds first of what were to become the most successful community dances at McGill University in Montreal. They were ended in May 1975 by withdrawal of their liquor license by Quebec liquor board.
McGill has had a student club supporting lesbian, bisexual, gay, and transgender students since 1972. The group, originally named Gay McGill, was renamed Queer McGill in 1998 to better identify with the diversity of its members. Queer McGill supports both students and non-student members of the McGill community. Membership in 2002 was over 400.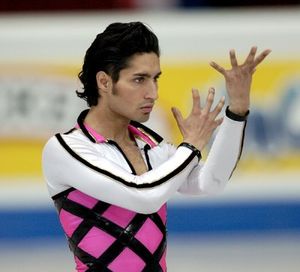 1980 – Emanuel Sandhu is a Canadian figure skater and dancer. He is the 2004 Grand Prix Final champion and a three-time Canadian national champion.
Sandhu was born in Toronto, Ontario, and raised in Richmond Hill, Ontario. His mother Enza was born in Italy, and his father Lokraj is Indian. He began studying ballet at the age of three and figure skating at the age of eight.
Despite training as a figure skater, Sandhu continued to dance until the end of high school and graduated from Canada's National Ballet School. A year after Sandhu started figure skating, he was discovered by coach Joanne McLeod who has a background in dance and was his coach for his entire career. Sandhu later relocated to Burnaby, British Columbia to continue training at the B.C. Centre of Excellence with McLeod, whom he credited as being his biggest support system. He is fluent in English, French, and Italian. Sandhu also dabbles in modeling and singing.
Sandhu auditioned during the second season of So You Think You Can Dance Canada, and made it into the Top 20. He finished in the Top 6 as the third-ranked male dancer.
He says of his sexuality: "It doesn't matter who you choose to love."


Added 2021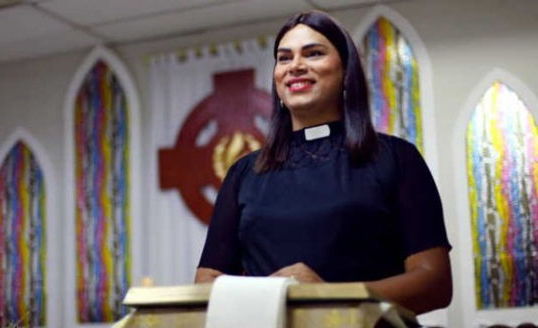 1980 – Alexya Salvador, born as Alexander Salvador in Mairiporã , in the state of São Paulo , Brazil, is a Brazilian trans woman and political activist.
Salvador grew up under the name Alexander in Mairiporã. According to her own statements, she identified herself as an LGBT person for years. In her twenties, she realized that she was a trans woman, but was initially only able to come out as homosexual because of her father, who at the time rejected transgender lifestyles . At the age of 28 she had sex reassignment measures carried out on herself and has lived under the name Alexya Salvador ever since. She declares her gender identity to be transgender and not transsexual.
At the age of 18, Salvador founded a homeless shelter which she ran for two years. She studied English and Portuguese literature, education and theology. After completing her studies, Salvador took a job as a teacher at a public school, which she continues to this day. According to her own statements, she decided to become a teacher because she had suffered from bullying and lack of contact persons during her school days and wanted to do better as a teacher herself. In addition, she works as a self-employed tailor and has a small studio.
Salvador is also Vice President of the Brazilian Association of Homotransaffective Families (ABRAFH), an association that campaigns for the rights and understanding of homoaffective families. She herself is the first Brazilian transgender person to adopt children. Two of her adopted children are transgender children.
From 2015 she was a pastor in training in the free-church Metropolitan Community Church . She was ordained in 2019 and is the first transgender person in Latin America in the clergy and the first trans woman to be a pastor in Brazil. In 2017 she held the first LGBT-friendly fair in Cuba.
In 2018, she ran for PSOL in parliamentary elections. Their campaigns centered on LGBT rights, education, adoption and the fight against racism.
Salvador is married and lives in Sao Paulo with her husband and three children.


Added 2021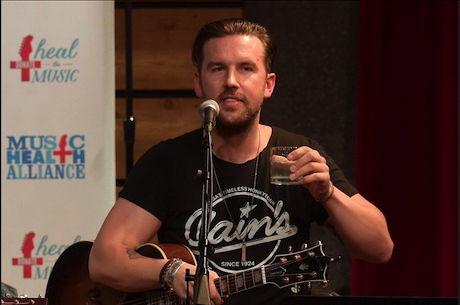 1984 – T.J. Osborne is half of the hit country music duo The Brothers Osborne consisting of T.J. Osborne (lead vocals) and his brother John Osborne (lead guitar, background vocals), both natives of Deale, Maryland.
The duo's albums consist largely of songs that both brothers wrote with a number of collaborators. Artists with whom they have worked include David Nail, Dierks Bentley, Lee Ann Womack, and Lucie Silvas, the last of whom is John's wife. The musical style of the duo takes influence from Southern rock, outlaw country, and neotraditional country.
They have received seven Grammy nominations, won four CMA Awards and have had seven of their songs become Top 40 hits including Stay A Little Longer, which features gay interracial couples in the video.
In February 2021, TJ Osborne came out as gay, making him the first openly gay artist signed to a major country music label. He received support from other country artists.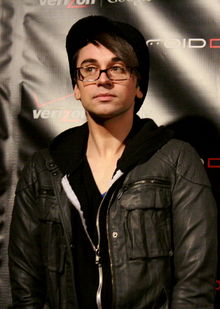 1985 – Christian Siriano is an American fashion designer and member of the Council of Fashion Designers of America (CFDA). Siriano first gained attention after winning the fourth season of American design competition show Project Runway, becoming the series' youngest winner. He launched his namesake "Christian Siriano" collection in 2008, which brought in revenue of over $1.2 million by 2010 and was estimated to have reached $5 million by 2012.
Siriano was born and raised in Annapolis, Maryland where he spent a year at Broadneck Senior High School before transferring to Baltimore School for the Arts. The school allowed Siriano to choose fashion design as his course of study. He is of Italian and German descent.
Siriano has said that his parents supported the arts and encouraged him and his sister to pursue creative fields. As a child, Siriano studied ballet, and on a March 2008 Ellen appearance, he described himself as a "musical theater kid who loved costumes". Siriano's interest in costume design inspired him to pursue a career in fashion. He began designing clothes at age thirteen, while working as a hair washer and styling assistant at Bubbles Salon in Annapolis, and eventually began sewing clothes for the salon's annual hair shows.
After being rejected by the Fashion Institute of Technology, Siriano chose to study abroad at American InterContinental University in London, England. Following the recommendation of a teacher during his senior year, he began interning at Vivienne Westwood, and later, at
Alexander McQueen
, who Siriano has stated is his favorite designer. Siriano moved to New York City after graduating from college.
Siriano is openly gay and lives in the Chelsea neighborhood of Manhattan with his husband, singer-songwriter Brad Walsh. Siriano and Walsh became engaged on July 28, 2013. They exchanged engagement bracelets rather than rings. They were married on July 9, 2016 at their summer home in Danbury

2003 – The Supreme Judicial Court of Massachusetts rules that the state cannot bar same-sex couples from marrying and gives the legislature until June to rewrite the laws.

NOVEMBER 19 →
[{(o)}]|[{(o)}]|[{(o)}]|[{(o)}]| [{(o)}]|[{(o)}]