February 2
[{(o)}]|[{(o)}]|[{(o)}]|[{(o)}]| [{(o)}]|[{(o)}]
1711 – The great Austrian statesman Prince Wenzel Anton von Kaunitz (d.1794) was born in Vienna. He was an Austrian-Czech diplomat and statesman in the Habsburg Monarchy.
A proponent of enlightened absolutism, he held the office of State Chancellor for four decades and was responsible for the foreign policies during the reigns of Maria Theresa, Joseph II, and Leopold II. In 1764, he was elevated to the noble rank of a Prince of the Holy Roman Empire. Single-handedly he engineered an alliance between traditional enemies France and England.
Eccentric, arrogant, conceited and always happy to hear the sound of his own voice, he is said to have had a virtual harem of young men.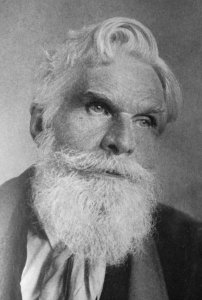 1859 – Havelock Ellis, British psychologist and sexologist, born (d.1939); Ellis's monumental seven-volume Studies in the Psychology of Sex (1897-1928) was not only of the greatest importance in changing Western attitude toward sex, but has influenced almost all writers ever since. Given the nature of his major interest, he was more than entitled to a full-fledged fetish all his own.
From the beginning, his marriage was unconventional (Edith Ellis was openly lesbian), and at the end of the honeymoon, Ellis went back to his bachelor rooms in Paddington, while she lived at Fellowship House. Their "open marriage" was the central subject in Ellis's autobiography, My Life. According to Ellis in My Life, his friends were much amused at his being considered an expert on sex considering the fact that he suffered from impotence until the age of 60, when he discovered that he was able to become aroused by the sight of a woman urinating. Ellis named the interest in urination "Undinism" but it is now more commonly called Urolagnia.
Ellis's Sexual Inversion, the first English medical text book on homosexuality, co-authored with John Addington Symonds, described the sexual relations of homosexual men and boys, something that Ellis did not consider to be a disease, immoral, or a crime. The work assumes that same-sex love transcends age as well as gender taboos, as seven of the twenty one examples are of intergenerational relationships. A bookseller was prosecuted in 1897 for stocking it. Although the term 'homosexual' is attributed to Ellis, he writes in 1897, "`Homosexual' is a barbarously hybrid word, and I claim no responsibility for it." Other psychologically important concepts developed by Ellis include autoeroticism and narcissism, both of which were later taken on by Sigmund Freud.


Added 2022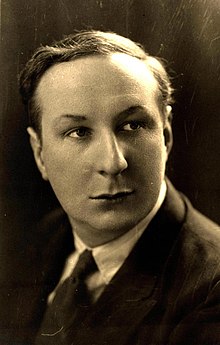 1903 – Hilton Edwards (d.1982) was an English-born Irish actor, lighting designer and theatrical producer. He co-founded the Gate Theatre with his life partner Micheál Mac Liammóir and has been referred to as the founder of Irish theatre. He was one of the most recognisable figures in the arts in 20th century Ireland.
Edwards was born in London, the son of Thomas George Cecil Edwards and Emily Edwards. He appeared in 15 films, including Orson Welles' Othello (1952), Captain Lightfoot (1955), David and Goliath (1960), Victim (1961) and Half a Sixpence (1967). He also wrote and directed Orson Welles's Return to Glennascaul (1951). However, he was primarily known for his theatre work; he was nominated for a Tony Award in 1966 for Best Director of a Drama for Philadelphia, Here I Come!.
Edwards began his career acting with the Charles Doran Shakespeare Company in 1920 in Windsor and then joined the Old Vic in London, playing in all but two of Shakespeare's plays before leaving the company a few years later. Trained in music, he also sang baritone roles with the Old Vic Opera company.
As an actor he played leading parts, including the title roles in Peer Gynt, Cyrano de Bergerac and Macbeth and Sheridan Whiteside in The Man Who Came To Dinner. On Broadway in 1966, he directed Brian Friel's Philadelphia, Here I Come! and The Loves of Cass McGuire.
After touring with various companies in Britain and South Africa, he went to Ireland in 1927 for a season with Anew McMaster's company and met Mr. McMaster's brother-in-law, Micheál Mac Liammóir. As he told an interviewer once, both men wanted a theatre of their own; MacLiammóir wanted it to be in Ireland and Edwards did not care.
Along with his romantic partner, Micheál Mac Liammóir, Edwards co-founded the Gate Theatre in Dublin. He directed more than 300 plays at the Gate ranging from the works of Aeschylus and Sophocles, Goethe and Ibsen to the comedies of Shaw and Sheridan and new Irish plays, by such authors as W.B. Yeats, Brian Friel and MacLiammoir.
Edwards and Mac Liammóir were the subject of a biography, titled The Boys by Christopher Fitz-Simon. He also features extensively in Mac Liammóir's books. Hilton Edwards died in Dublin, Ireland. Edwards and Mac Liammóir are buried alongside each other at St. Fintan's Cemetery, Sutton, Dublin.
In 1973, he and Mac Liammóir were granted the Freedom of the City of Dublin.
Frank McGuinness's play Gates of Gold is a nod to Edwards and Mac Liammóir.
The academic Éibhear Walshe of University College Cork notes that MacLiammóir and Edwards did not ever identify themselves as gay because "Irish cultural discourse simply didn't accommodate any public sexual identity outside the heterosexual consensus", noting that Irish society at the time only recorded lesbian and gay communities and cultures "in police records, prosecutions of men for same sex activities or medical records of institutional committals of men and women for the mental illness of inversion".
They were, however, prominent features on the Dublin social scene and as Walshe notes elsewhere
"MacLiammóir and his partner Edwards survived, and even flourished, as Ireland's only visible gay couple"
. The couple lived together at 4 Harcourt Terrace. Walshe goes on to say that
"when MacLiammóir died in 1978, the president of Ireland attended his funeral, as did the taoiseach and several government ministers, while Hilton Edwards was openly deferred to and sympathised [with] as chief mourner"
.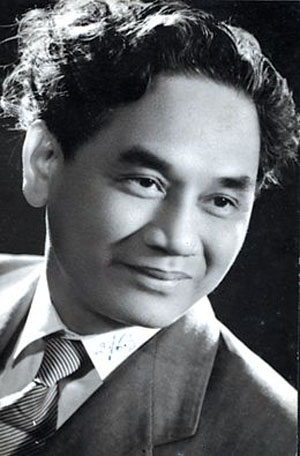 1916 – Xuân Diệu (d.1985), was a prominent Vietnamese poet. A colossal figure in modern Vietnamese literature, he wrote about 450 poems (largely in posthumous manuscripts) especially love poems, several short stories, and many notes, essays, and literary criticisms.
In 1943, he joined the Viet Minh and became one of the leading poets writing to promote resistance against the French.
Although well known for his love poems, he was married for only six months without consummating the marriage before divorcing from his wife and died a bachelor.
Many people believe that he was homosexual along with his lifelong friend the famous poet Huy Cận, as shown through his many poems about love dedicated to (and apparently addressed to) various men. These poems include "Tình trai" ("Man's Love", about the love affair between the French poets Arthur Rimbaud and Paul Verlaine) and "Em đi" ("You leave", a heartfelt poem dedicated to a younger man with whom the poet shared a house for several years). In his memoirs published in 1993, the writer Tô Hoài confirmed that Xuân Diệu was reprimanded while in the Viet Minh for molesting other men in bed.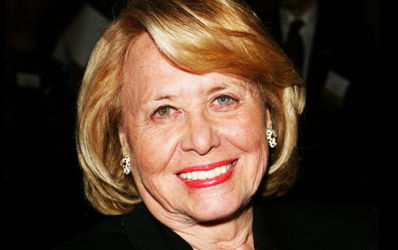 1923 – Liz Smith , American gossip columnist, born (d.2017); Smith married her high school sweetheart, Scottie Vaccaro — a World War II pilot — in 1944, but she left him after one year to enroll in college. She graduated from the University of Texas in 1949, then moved to New York where she worked as a typist , a proofreader and a reporter before she broke into the media world as a news producer for Mike Wallace at CBS Radio. In the late 1950's Smith worked as a ghostwriter for the popular Cholly Knickerbocker gossip column that appeared in the Hearst newspapers. After leaving that column in the early 1960's she went to work for Helen Gurley Brown as the entertainment editor for the American version of Cosmopolitan magazine later working simultaneously as Sports Illustrated entertainment editor as well.
Twice-divorced, and now acknowledging her bisexuality, Smith currently resides alone in an apartment in Manhattan's Murray Hill neighborhood. Smith acknowledged her bisexuality (or as she refers to it, 'gender neutrality') in her memoirs. She was a good friend of former Texas Governor Ann Richards, and helped her to acculturate to New York City society after Richards left Texas.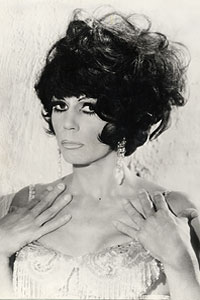 Storme, in character
1926 – Ron Storme (d.2000) female impersonator, gay activist, performer, and organizer of drag events. The huge drag balls that Ron Storme organised at London's Porchester Hall in the late 1960s - with his hefty Canadian friend and fellow drag queen, Jean Fredericks - offered the first opportunity for British gay men to meet in large numbers in public.
Ron Storme came from a working-class family in Richmond, Surrey. His theatre career began as a child dancer in 1938. During the second world war, he toured in the then popular, all-male drag review shows, but, after the anti-gay clampdown of the mid-1950s, he moved to Tunisia, where he worked for several years as a stripper and singer. After returning to London, he featured in a series of risqué shows, including the Gaiety Box Revue, fronted by Larry Grayson. A talented costume-maker, Ron made outfits for himself and many of London's best-known drag acts.
He was often en femme at private parties, and out on the town – at a time when such off-stage behaviour was unheard of among female impersonators.
He met his lover, George, in 1947. Ron and George became known for their parties at their home in Putney in the early 1960s which attracted name guests such as the spy Kim Philby, lesbian singing star Dusty Springfield and the gangsters Ronnie and Reggie Kray. Legend has it that the Krays suggested what turned into the drag balls at Porchester Hall which Ron organized with Jean Fredericks. After Jean's death he organized events at the Tudor Lodge in Bow.
In 1980 Ron opened a nightclub, Club Travestie Extraordinaire, in Stepney. This became an east-end institution, a devoted crowd of straight cross-dressers, drag queens and admirers, and as it lasted into the 21st century is arguably the UK's longest lasting gay night spot. George died in 1981. Ron was an organizer and judge at the 'Night of a Thousand Frocks' in 1986 that evolved into the Alternate Miss London contest.
Ron continued at the club, always fabulously dressed, until he was taken ill in summer 2000. He died of liver cancer, age 74. The Alternate Miss London contest is now dedicated to him.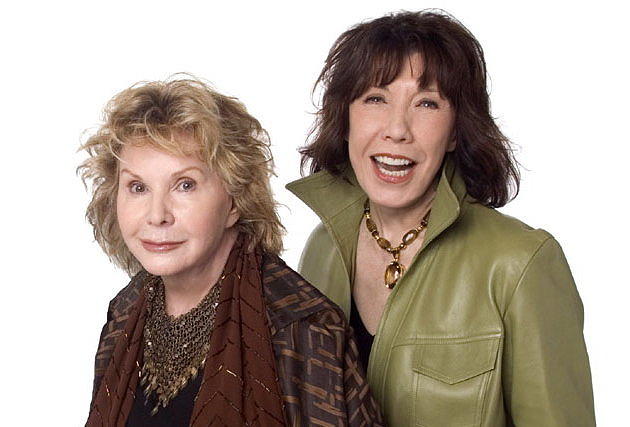 Jane Wagner with Lily Tomlin
1935 – On this date the American playwright, writer, director, actress and designer Jane Wagner was born. Born in Morristown, Tennessee , Wagner is also the partner of actress Lily Tomlin. She studied painting and sculpture at the School for Visual Arts in New York City.
She is the author of The Search for Signs of Intelligent Life in the Universe, The Incredible Shrinking Woman and other Tomlin vehicles.
She made her writing debut with the CBS afternoon special J.T. (1969), for which she won the Peabody Award - and drew the attention of Tomlin, who was looking for someone to help develop the Laugh-In character Edith Ann. It was the beginning of a collaboration that continues to this day.
Wagner has been nominated for Grammy Awards, with Tomlin, for the comic's recorded albums, and has won three Emmy Awards and a Writers Guild of America award, also with Tomlin, for the comic's television specials.
Jane Wagner and Lily Tomlin married, after 42 years together, on New Year's Eve, 2013.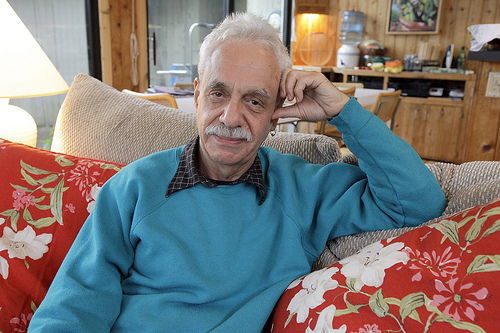 1938 – On this date the historian of LGBT American history Jonathan Ned Katz was born. Katz's work has focused on same-sex attraction and changes in the social organization of sexuality over time. His works focus on the idea that the terms with which we describe and define human sexuality are historically and culturally specific, and change with the times, so that only with the loosest accuracy can we speak of sodomy in the early colonies and 'sodomy' in present-day New York as 'the same thing.'
He is a founding member of the Gay Academic Union in 1973 and the National Writers Union in 1980. He was the initiator and is the director of OutHistory.org, a site devoted to lesbian, gay, bisexual, transgender, queer, (LGBTQ) and heterosexual history, that went online in September 2008, and is produced by the Center for Lesbian and Gay Studies, an institute at the City University of New York Graduate Center, under a grant from the Arcus Foundation.
Katz received the Magnus Hirschfeld Medal for Outstanding Contributions to Sex Research from the German Society for Social-Scientific Sexuality Research in 1997. In 2003, he was given Yale University's Brudner Prize, an annual honor recognizing scholarly contributions in the field of lesbian and gay studies.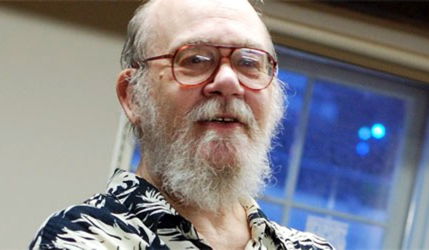 1940 – On this date the American poet, critic and science fiction author Tom Disch was born (d.2008). Born in Des Moines, Iowa, as Thomas Michael Disch, he also worked under the pseudonyms Tom Disch, Tom Demijohn and Dobbin Thorpe. Disch won the Hugo Award for Best Related Book (previously entitled "Best Non- Fiction Book") in 1999, and had two other Hugo nominations and nine Nebula Award nominations to his credit, plus one win of the John W. Campbell Memorial Award, a Rhysling Award, and two Seiun Awards, among others.

He is perhaps best known for his story "The Brave Little Toaster." This other works include The Genocides (1965), Mankind Under the Leash (1966), Echo Around the Bones (1967), Black Alice (1968), Camp Concentration (1968), The Prisoner (1969), 334 (1972), Getting Into Death (1973), Clara Reeve (1975), The Brave Little Toaster (1978), Neighboring Lives (1981), The Business Man (1984), The Brave Little Toaster Goes to Mars (1988), The M.D. (1991), The Priest (1994), The Castle of Indolence (1995), A Child's Garden of Grammar (1997), and The Dreams Our Stuff Is Made Of (1998).
Following an extended period of depression following the death in 2005 of his life-partner, Charles Naylor, Disch stopped writing almost entirely, except for poetry - although he did produce two novellas. Disch committed suicide by gunshot on July 4, 2008, in his apartment in Manhattan, New York City. His last book, The Word of God, which was written shortly before Naylor died, had just been published a few days before Disch's death.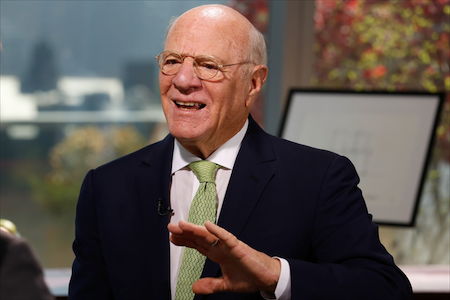 1942 – Barry Diller is an American businessman. He is Chairman and Senior Executive of IAC/InterActiveCorp and Expedia Group and founded the Fox Broadcasting Company and USA Broadcasting. Diller was inducted into the Television Hall of Fame in 1994.
Diller was born into a Jewish household in San Francisco, California.
Diller began his career through a family connection in the mailroom of the William Morris Agency after dropping out of UCLA after three weeks. His proximity to the company's file room meant that he could spend free time reading through the archives and learning the entire history of the entertainment industry. He was hired as an assistant by Elton Rule, then west coast head of ABC, who was promoted to network President at the same time Diller went to work for him in 1964, taking him on to New York City. Diller was soon placed in charge of negotiating broadcast rights to feature films. He was promoted to Vice President of Development in 1965. In this position, Diller created the ABC Movie of the Week, pioneering the concept of the made-for-television movie through a regular series of 90-minute films produced exclusively for television.
Diller served for 10 years as the Chairman and Chief Executive Officer of Paramount Pictures Corporation from 1974 until 1984. With Diller at the helm, the studio produced hit television programs such as Laverne & Shirley (1976), Taxi (1978), and Cheers (1982) and films that include Saturday Night Fever (1977), Grease (1978), Raiders of the Lost Ark (1981) and sequel Indiana Jones and the Temple of Doom (1984), Terms of Endearment (1983), and Beverly Hills Cop (1984).
From October 1984 to April 1992, Diller held the positions of Chairman and Chief Executive Officer of 20th Century Fox, where he launched the Fox network and greenlighted megahit shows such as Married... with Children and The Simpsons.
His homosexuality was an open secret for most of his career as the head of the 20th Century Fox. The powerful producer came out of the closet shortly before leaving the studio to pursue other projects.
However, in 2001, Diller married fashion designer Diane von Fürstenberg, mother of Prince Alexander von Fürstenberg and Princess Tatiana von Fürstenberg. Diller's sexual orientation has been discussed in the media. In James B. Stewart's 2005 book DisneyWar, former Disney head Michael Eisner refers to Diller as "a homosexual." In 2001, New York Magazine's Maer Roshan wrote:
The recent wedding of Barry Diller and Diane Von Fürstenberg epitomizes the media's convoluted approach to covering gay celebrities. I would not presume to speculate on their relationship, which is said to be a warm and genuine one. But it's also true that Diller did not live as a monk before his marriage at the age of 59 – in fact, while Diller is often referred to as bisexual, he has lived most of his adult life as a more or less openly gay man. He has had both short-term boyfriends and long-term relationships (including one with a former editor-in-chief of The Advocate); he appears frequently at gay parties and gay benefits. His sexual orientation has even been referred to in print with regularity. Still, because Diller had never actually sent out a press release acknowledging he was gay, journalists faced with the news of his wedding were in a quandary: All across Manhattan, reporters offered various explanations – financial and otherwise – for his apparent midlife transformation. But none, of course, made it into print.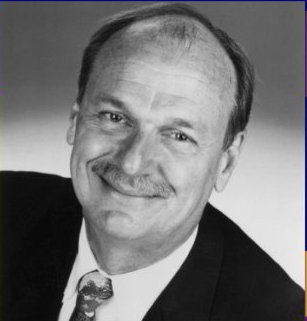 1942 – Gary van Ooteghem (d.2000), who became a gay activist, originally moved to Houston in 1975 to serve as Comptroller of the Treasury and Harris County Assistant Treasurer. Inspired by Leonard Matlovich, a U.S. soldier resisting a discharge from the military resulting from his admitted homosexuality, Gary informed his boss that he intended to appear before the County Commissioners Court at their August 1, 1975 meeting and propose they adopt a regulation protecting the civil rights of homosexuals.
His boss insisted that he sign a letter acknowledging awareness that he was not to participate in political activities during business hours. He refused to sign and was consequently dismissed from his job. He filed against the county for job discrimination and after many years eventually won his suit in 1986.
Reaction from Van Ooteghem was one of wanting his job back, not the money. He told TWT NEWS/Houston that he would give the money to charity since it was a victory for the community. "I did not win the reinstatement I had sought and so I really did not win my particular battle. However, the community did get a 'win' situation out of all of this in that Harris County has been effectively held accountable in a high court of law for the illegal act of firing a person simply because he was gay."
The publicity surrounding Ooteghem's activism in 1975 caught the attention of a group of LGBT Houstonians as they were initially founding the Houston Gay Political Caucus. At their invitation, Gary became the caucus' first president in February of 1976. He was also known for his role in the organization of the Anita Bryant march, founding the Montrose Activity Center, was at the first meeting of the Gay Rights National Lobby (Human Rights Campaign), published "Upfront" magazine for three years and took part in founding Executive and Professional Association of Houston (EPAH). He died in 2000 at the age of 57 during surgery.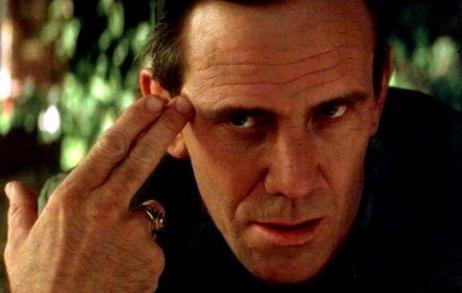 1946 - J. E. Freeman was an American actor (d.2014), often cast in tough guy roles.
His first movie appearance was in the early 1980s actioner An Eye for an Eye in which he played a tow truck driver who minces words with Chuck Norris.
Freeman was especially known for his menacing characters roles: the evil gangster Marcello Santos in David Lynch's Wild at Heart, the terrifying Eddie Dane, ferocious gay hitman from Miller's Crossing, and the infamous scientist Wren in Alien Resurrection. Other notable apparitions in : Ruthless People, Patriot Games, Copycat and Go.
Freeman was openly gay. At age 22, he admitted his sexuality to the United States Marine Corps to avoid being drafted to the Vietnam War, leading to his discharge. He was HIV-positive from circa 1984. In 2009, he published a letter to the editor on sfgate.com, detailing his reminiscences of the 1969 Stonewall riots. He wrote poetry and had a tumblr blog (Freedapoet) dedicated to his poetry.
Freeman retired from acting in 2004. He died in the evening of August 9, 2014. He was 68.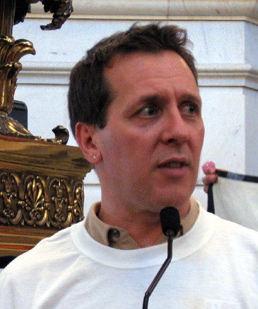 1954 – Frank G. Ferri is an American politician who was a Democratic member of the Rhode Island House of Representatives, representing the 22nd district from October 24, 2007 until January 6, 2015. A Rhode Island native, Ferri grew up in Providence before earning a degree in business from Bryant University. His district is located in Warwick and includes the neighborhoods of Warwick Neck and Oakland Beach.
He has been a Warwick resident since 1985 and owns the Town Hall Lanes bowling alley. The former chair of Marriage Equality RI, he is openly gay. Along with Reps. Gordon D. Fox and Deb Ruggiero, and Sen. Donna Nesselbush, he served as one of four openly LGBT members of the Rhode Island General Assembly. His campaigns have won the support of the Gay & Lesbian Victory Fund.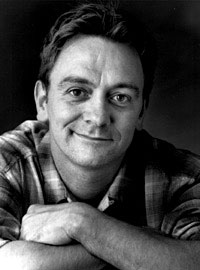 1958 – Michel Marc Bouchard is a gay Canadian playwright. Born in Saint-Cœur-de-Marie, Quebec, he studied theatre at the University of Ottawa. Bouchard made his professional playwriting debut in 1983 and since then has written some 25 plays. He has received the Prix Journal de Montreal, Prix du Cercle des critiques de l'Outaouais, the Dora Mavor Moore Award, the Chalmers Award for Outstanding New Play, and nine Jesse Richardson Awards for the Vancouver productions of Lilies and The Orphan Muses.
His best-known work is the play Les feluettes, which was produced as the movie Lilies. In 1996, the film adaptation, written by the playwright, directed by John Greyson, won Canada's prestigious Genie Award for Best Film. Prizes at film festivals in Europe and the United States included the Salamandre d'Or at the Blois Festival (France), first prize at the Outfest Film Festival in Los Angeles and first prize from the public at the International Film Festival in Oslo, Sweden. His play The Madonna Painter has been translated into English and in 2010 was being performed in Canadian venues and receiving favorable reviews. It premiered in Toronto at the Factory Theatre, November 19, 2009.
Les Muses Orphelines (The Orphan Muses) was written in 1998. The play was also made into a successful feature film, directed by Robert Favreau. Le Voyage du Couronnement (The Coronation Voyage) written in 1995 and le Chemin des Passes Dangereuses (Down Dangerous Passes Road), 1998, have also received the enthusiasm of the theatre community, the public and the press here, in Canada, and abroad.
Influenced by his rural origins, Michel Marc Bouchard's plays depict "Deep Quebec" torn between traditional and modern values. The characters of Roberval in Les feluettes and Saint-Ludger de Milot in Les Muses orphelines bear silent witness to ordinary dramas made universal by their mythological resonance. Recurrent in Bouchard's works is the marginal character whose will to emancipate is thwarted by familial and religious structures. His characters face such challenges as the search for identity, struggles with homosexuality, conformity and otherness.
In 2012, he was made a Knight of the National Order of Quebec.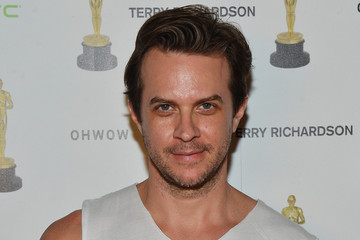 1970 – Casey Spooner is an American artist and musician. He was born in Athens, Georgia and resides in Williamsburg, Brooklyn. Spooner is openly gay. While attending the Art Institute of Chicago he met Warren Fischer. The two went on to cofound Fischerspooner in New York in 1998.
Spooner has submitted works for Deitch Projects and an album by R.E.M. A promotion for Fischerspooner's second album included an art Salon/Art Exhibition of all the images used in making of the album, this has since been linked to Warhol.
Casey joined experimental New York performance ensemble The Wooster Group in 2007, taking on the role of Ophelia's brother Laertes in their production of Hamlet (which featured two Fischerspooner songs that were composed for the show). During this time, he also began work on a third Fischerspooner album (with Warren Fischer). Entertainment was released in North America via the band's own label FS Studios on May 4, 2009, produced by Jeff Saltzman (The Killers, The Black Keys, The Sounds). An American and European Tour, known as Between Worlds, continued all through 2009. Like in other Fischerspooner's performances, Spooner was the main figure of the show.
In January 2010, Spooner distributed online his first solo work, the song Faye Dunaway, as a preview of a 2010 solo album entitled Adult Contemporary. He served as the opening act for Scissor Sisters on their North American tour. This was possible thanks to the funding provided by his fans through Kickstarter, the crowdfunding online platform. Currently, he is at home in NY after releasing his solo album, Adult Contemporary.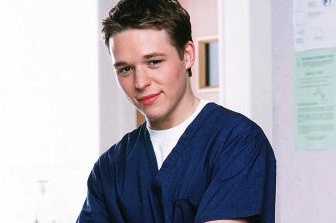 1979 – David Paisley is a Scottish actor, his best-known for roles are midwife Ben Saunders in Holby City and Ryan Taylor in Tinsel Town. Openly gay himself, both his characters were controversial due to their sexual orientation - a lingering kiss with his on-screen boyfriend in Holby City led to 400 complaints to the BBC.
Paisley grew up in Glen Village near Falkirk. At 15 he went to a gay youth group where he eventually met his first boyfriend. At 17, he went to Glasgow University to study physics, during which time he appeared in a community workshop and then later he went to Caledonian University to study Optometry. At 18, Paisley finally came out to his family who were supportive and helped in his efforts campaigning against the Keep the Clause campaign, a British anti-homosexual movement.
He had a long-term relationship with Alex Mercer, (with whom he shared Britain's first on-screen gay threesome scene in Tinsel Town). David also had a part in the film adaptation of David Leavitt's While England Sleeps.
He has been voted 'Britain's sexiest man' by readers of Gay Times magazine.
He appeared in the BBC Scotland soap opera River City as Rory Murdoch until December 2008, a part to which he may return.
David recently starred as Gary in the play The Back Room by Adrian Pagan at the Cock Tavern Theatre in Kilburn, London. David also starred in the successful stage production of Mumah in early 2009. October 2009 has seen him take to the stage again in the UK Tour of Over The Rainbow - The Eva Cassidy story, in which he plays the part of 'Danny Cassidy'.
In 2010 David made his directorial debut with the play The Lasses, O at the Edinburgh Festival.

2005 – Austria: Transgender Europe (TGEU) is founded in Vienna during the first European Transgender Council. This NGO works "to support or work for the rights of transgender/transsexual/gender variant people." It also runs the Trans Murder Monitoring project, which records and reports the many people who are killed each year as a result of transphobia.

2009 – The Justice Department undid a small part of the damage that top officials caused in a scandal of politicized hiring and firing during the Bush administration. The department rehired an attorney who was improperly removed from her job because she was rumored to be a Lesbian.
NPR first broke the story of Leslie Hagen's dismissal in the previous April, and the Justice Department's inspector general later corroborated the report. Now, Hagen has returned to her post at the department's Executive Office for U.S. Attorneys.
In 2006, Hagen was the liaison between the main Justice Department and the U.S. Attorneys' committee on Native American affairs. The chairman of that committee, Tom Heffelfinger, described Hagen to NPR last year as "the best qualified person in the nation to fill that job." Hagen's performance evaluations had the highest possible ratings—"outstanding" in each of five categories. The job came up for renewal every year. After the first year, Hagen was surprised to hear that she would have to move on.
NPR's Ari Shapiro notes that "it is not a perfectly happy ending for Hagen" because "nobody official from the department ever apologized to her for what happened" and she still owes thousands of dollars in attorney fees that the Bush Justice Department refused to pay.

FEBRUARY 3 →
[{(o)}]|[{(o)}]|[{(o)}]|[{(o)}]| [{(o)}]|[{(o)}]