October 25
[{(o)}]|[{(o)}]|[{(o)}]|[{(o)}]| [{(o)}]|[{(o)}]
51 AD – Rome: Titus Flavius Domitianus (51-96) was born in Rome. The Emperor is the first recorded case of a married man leaving his wife for a man, a mime named Paris. After a public outcry Titus killed Paris and went back to his wife. However, he continued his affairs with young men; his wife had him assassinated.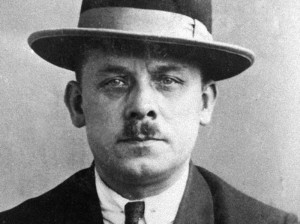 1879 – (Friedrich Heinrich Karl) Fritz Haarmann (d.1925), also known as the Butcher of Hanover and the Vampire of Hanover, was a German serial killer who is believed to have been responsible for the murder of 27 boys and young men between 1918 and 1924. He was convicted, found guilty of 24 murders and executed.
Haarmann victims largely consisted of young male commuters, runaways and, occasionally, male prostitutes who hung around Hanover's central station, whom Haarmann would lure back to his apartment and then kill by biting through their throats, sometimes while sodomizing them. All of Haarmann's victims were dismembered before they were discarded, usually in the Leine River. The possessions of several victims were either sold on the black market or retained by either Haarmann or his younger lover, Hans Grans. Rumor also had it that Haarmann would peddle meat from the bodies of his victims as canned black market pork. Although no physical evidence was ever produced to confirm this, Haarmann was known to be an active trader in contraband meat.
Haarmann's accomplice and live-in partner, Hans Grans, sold the possessions of several of the victims cheaply on the black market, and kept other possessions for himself, and Haarmann initially claimed that although Grans knew of many of his murders, and personally urged him to kill two of the victims so he could obtain their clothing and personal possessions, was otherwise not involved in the murders.
Haarmann was eventually apprehended when numerous skeletal remains, which he had dumped into the Leine River, washed up downstream in May and June 1924. The police decided to drag the river and discovered more than 500 human bones which were later confirmed as having come from at least 22 separate human individuals.
Suspicion quickly fell upon Haarmann, who had convictions for molesting children and had been connected to the disappearance of Friedel Rothe in 1918. Haarmann was placed under surveillance and on the night of June 22, was observed prowling Hanover's central station. He was quickly arrested after trying to lure a boy to his apartment. His apartment was searched and the walls were found to be heavily bloodstained. Haarmann tried to explain this as a by-product of his illegal trade as a butcher. However, clothing and personal items known to be possessions of several missing youths were also found in his home.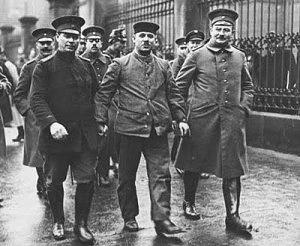 Haarmann (center) after sentencing
Under interrogation, Haarmann quickly confessed to raping, killing and butchering young men since 1918. When asked how many he had killed, Haarmann claimed "somewhere between 50 and 70". The police, however, could only connect Haarmann with the disappearance of 27 youths, and he was charged with 27 murders. It is interesting to note that only a quarter of the personal items found in his apartment were identified as having belonged to any of the victims.


Claude Cahun Self-portrait
1894 – Born Lucy Renee Mathilde Schwob, Claude Cahun (d.1954) was a French artist, photographer and writer. Her work was both political and personal, and often played with the concepts of gender and sexuality.
She began making photographic self-portraits as early as 1912, when she was 18 years old, and continued taking images of herself through the 1930s.
Around 1919, she settled on the pseudonym Claude Cahun, intentionally selecting a sexually ambiguous name. During the early 20s, she settled in Paris with her life-long partner and stepsister Suzanne Malherbe. For the rest of their lives together, Cahun and Malherbe collaborated on various written works, sculptures, photomontages and collages. She published articles and novels, notably in the periodical "Mercure de France", and befriended Henri Michaux, Pierre Morhange and Robert Desnos.
Around 1922 she and Malherbe began holding artists' salons at their home. Among the regulars who would attend were artists Henri Michaux and André Breton and literary entrepreneurs Sylvia Beach and Adrienne Monnier. Cahun's work encompassed writing, photography, and theater. She is most remembered for her highly-staged self portraits and tableaux that incorporated the visual aesthetics of Surrealism
In 1937 Cahun and Malherbe settled in Jersey. Following the fall of France and the German occupation of Jersey and the other Channel Islands, they became active as resistance workers and propagandists. Fervently against war, the two worked extensively in producing anti-German fliers. The couple then dressed up and attended many German military events in Jersey, strategically placing them in soldier's pockets, on their chairs, etc. Also, fliers were inconspicuously crumpled up and thrown into cars and windows. In many ways, Cahun and Malherbe's resistance efforts were not only political but artistic actions, using their creative talents to manipulate and undermine the authority which they despised.
In 1944 they were arrested and sentenced to death, but the sentences were never carried out. However, Cahun's health never recovered from her treatment in jail, and she died in 1954. She is buried in St Brelade's Church with her partner Suzanne Malherbe.


Added 2022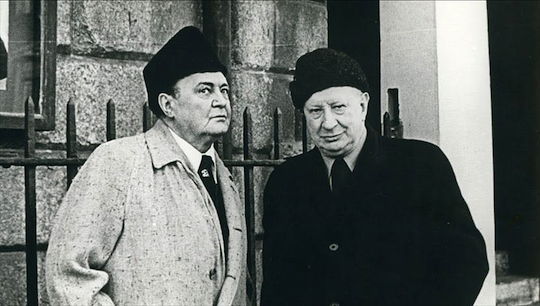 Micheál Mac Liammóir (L) and Hilton Edwards
1899 – Micheál Mac Liammóir, born Alfred Willmore, was an actor, designer, dramatist, writer and impresario in 20th-century Ireland (d.1978). Though born in London to an English family with no Irish connections, he emigrated to Ireland in early adulthood, changed his name, invented an Irish ancestry, and remained based there for the rest of his life, successfully maintaining a fabricated identity as a native Irishman born in Cork.
With his partner, Hilton Edwards, Mac Liammóir founded the Gate Theatre in Dublin, and became one of the most recognisable figures in the arts in twentieth-century Ireland. As well as acting at the Gate and internationally, he designed numerous productions, wrote eleven plays and published stories, verse and travel books in Irish and English. He wrote and appeared in three one-man shows, of which The Importance of Being Oscar (1960) was the most celebrated, achieving more than 1,300 performances.
Mac Liammóir was born Alfred Lee Willmore, in Willesden, in north-west London, into a family with no Irish connections. He was the youngest child and only son of Alfred George Willmore (1863–1934), a forage buyer for the firm of Whitney's of Bayswater, and his wife. He attended primary school in Willesden and then attended a children's theatre academy run by Lila Field. He became a professional actor at the age of twelve; his sister Marjorie took charge of his general education and was his chaperone on tours that included visits to venues in Ireland as well as Britain. He made his debut as 1911, as King Goldfish in Field's play The Goldfish, alongside another child actor, Noël Coward.
In the Christmas season of 1911 he played Michael Darling in Peter Pan, and in June 1912, he played Oliver Twist in Tree's revival of the stage version of the novel.
Mac Liammóir, now calling himself "Michael Willmore" went to Ireland. Mac Liammóir's motive was probably to escape conscription into the army in the latter stages of the First World War.
In Ireland Mac Liammóir earned a modest living as a freelance illustrator for newspapers and books, acted from time to time, and designed for the Irish Theatre and Dublin Drama League. He assimilated himself into Irish culture and politics. He campaigned for Sinn Féin in the 1918 General Election, published his first book, a collection of stories in Irish, in 1922, and continued to write verse and prose in Irish and English. He experimented with various gaelicised versions of his name, including "Mac Uaimmhóir" and "Mac Liaimmhóir". He built up a fictitious identity as a native Irishman born in Cork.
Mac Liammóir, now known by that name, returned to the theatre. His sister Marjorie had married the actor-manager Anew McMaster whose touring company Mac Liammóir joined, playing Shakespearean roles including Bassanio in The Merchant of Venice, Laertes in Hamlet and Cassio in Othello. While on tour in the south of Ireland, he met another young English actor, Hilton Edwards, who was to become his lifelong partner, both personal and professional. Mac Liammóir and Edwards decided to settle in Dublin, with the intention of setting up their own theatre there.
In 1928 he and Edwards founded the Gate Theatre company in Dublin, based at first in the 102-seat Peacock Theatre. They opened with a production of Peer Gynt, and Mac Liammóir subsequently acted in and designed nearly 300 productions at the Peacock and, after the company gained its own home in 1930, at the Gate.
Mac Liammóir's biggest theatrical success came in 1960, with his one-man show The Importance of Being Oscar, which won enthusiastic reviews and did well at the box-office. It opened at the Gate, after which he played it on Broadway, in London and on tour around the world. He appeared in the piece more than 1,300 times between 1960 and 1975.
Despite Ireland's anti-gay laws, not repealed in their lifetimes, Mac Liammóir and Edwards gained wide acceptance. The writer Éibhear Walshe has described them as Ireland's only publicly acknowledged homosexuals. They were jointly created freemen of the city of Dublin in 1973, the first theatre people to be thus honoured.
MacLiammóir made his final stage performance at the Gate in 1975 in The Importance of Being Oscar. He died at his and Edwards's Dublin home, 4 Harcourt Terrace, on 6 March 1978. Walshe records, "as a measure of the public acceptance of the MacLiammóir–Edwards partnership, the president of Ireland attended Micheál's funeral, two days later, at St Fintan's, Howth, Dublin, and paid his respects to Hilton Edwards as chief mourner".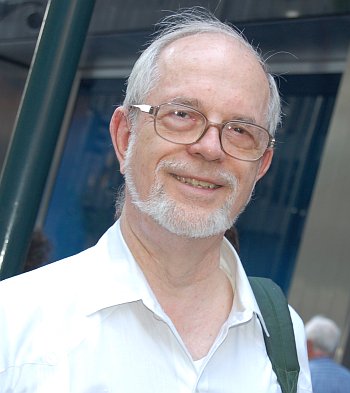 1929 – David McReynolds (d.2018) was an American democratic socialist and pacifist activist who described himself as "a peace movement bureaucrat" during his 40-year career with Liberation magazine and the War Resisters League. He was the first openly gay man to run for President of the United States.
He was born in Los Angeles. In 1951 he joined the Socialist Party of America (SPA) and in 1953 he graduated from UCLA with a degree in political science. Between 1957 and 1960, McReynolds worked for the editorial board of the left-wing magazine Liberation. McReynolds was openly gay and wrote his first article about living as a gay man in 1969.
He was staunchly anti-war and a draft resister, and in 1960 joined the staff of the War Resisters League (WRL), where he remained until his retirement in 1999. On November 6, 1965, he was one of five men who publicly burned their draft cards at an anti-war demonstration at Union Square in New York. This was one of the first public draft-card burnings after U.S. law was changed on August 30, 1965 to make such actions a felony, punishable by up to five years' imprisonment. He was close friends with Bayard Rustin and other prominent peace activists, as well literary figures like Quentin Crisp. In 1968, he signed the "Writers and Editors War Tax Protest" pledge, vowing to refuse tax payments in protest against the Vietnam War.
McReynolds was particularly active internationally, both in War Resisters' International of which he was chairperson for the term 1986-88, and in the International Confederation for Disarmament and Peace which eventually merged into the International Peace Bureau.
In his political career, McReynolds ran for Congress from Lower Manhattan twice and for President twice. In 1958 he ran as a write-in Socialist Party of America candidate and then in 1968 as a Peace and Freedom Party candidate for Congress in the 19th district pulling in 4.7% of the vote (3,969 votes). In 1980, he ran for President of the United States as the Socialist Party USA candidate, with Diane Drufenbrock as vice presidential candidate, receiving 6,994 votes (0.01%) and also becoming the first openly gay man to run for President in U.S. history. Upon the request of fellow Socialists, McReynolds ran again for President as the SPUSA candidate in 2000, with Mary Cal Hollis as his running mate, receiving 5,602 votes.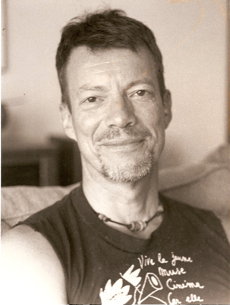 1953 – Fenton Johnson, the award-winning author of "Crossing the River," "Scissors, Paper, Rock," "Geography of the Heart: A Memoir," and "Keeping Faith: A Skeptic's Journey" was born today. He was born in Kentucky and was the ninth out of nine children.
He dreamed of becoming the U.S. President when he was younger, but decided to become a writer after he enrolled in Stanford University. Johnson is Gay, and explores Gay issues in his work. His memoir "Geography of the Heart" deals with the loss of his partner Larry to AIDS.
He is currently an associate professor of creative writing at the University of Arizona and is working on a new novel The Man Who Loved Birds: A Novel. Johnson has received awards from the Wallace Stegner and James Michener Fellowships in Fiction and National Endowment for the Arts Fellowships in both fiction and creative nonfiction. He has also received a Kentucky Literary Award, two Lambda Literary Awards for best creative nonfiction, as well as the American Library Association Award for best Gay/Lesbian nonfiction.


Furnish with husband Elton John

1962 – David Furnish is a Canadian/British filmmaker, former advertising executive, and now a film director and producer most known for his documentary Elton John: Tantrums & Tiaras. He is the civil partner of British entertainer Elton John.
David Furnish was born in Scarborough, Ontario, Canada. Furnish graduated from the Sir John A. Macdonald Collegiate Institute in 1981 and received an Honours Business Administration undergraduate degree fromthe University of Western Ontario in 1985. He was recruited by the advertising agency Ogilvy & Mather, eventually transferred to the London, England, office and was appointed to their Board.
A mutual friend of Furnish and Elton John left a message for Furnish inviting him to a dinner party at John's house on October 30, 1993. Initially fearing that the dinner would be unpleasant, or that John would be boring, he instead found John to be interesting and engaging. Both were attracted to each other; John asked for his phone number and the two had a private dinner the following night.
Furnish resigned from his position in 1994 after finding it increasingly difficult to balance the position's demands with the demands of his new life with John. With a keen interest in film, Furnish enrolled in courses at the British Film Institute. He is currently co-chief of Rocket Pictures along with John. Furnish is a contributing editor for Tatler magazine and also is a regular columnist for Interview and GQ. Furnish currently serves on the board of the Elton John AIDS Foundation, attending fundraisers and other events in support of that cause.
Furnish was proposed to by John in May 2005 at a dinner party with friends and family at one of their homes in Old Windsor. Furnish and John entered into a civil partnership on December 21, 2005, the first day that civil partnerships could be performed in England, in the town of Windsor, Berkshire. Their son Zachary Jackson Levon Furnish-John was born December 25, 2010 in California via a surrogate. Zachary weighed 7 pounds, 15 ounces.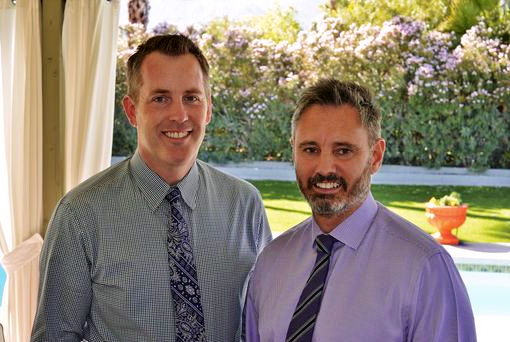 Seeley (R) with partner Ian McLaughlin
1962 – Ken Seeley is an interventionist and author. He is best known for his appearances on the A&E reality show, Intervention. Certified as a CIP, CCMI-M, RAS, CATC, Seeley himself has been sober since July 14, 1989. Since then, he has worked full-time in the business of recovery.
Seeley is the author of Face It and Fix It, published by HarperOne in 2009. The book is about overcoming the denial that leads to common addictions while bringing guidance to those struggling with addiction. Face It and Fix It has been said to "leave you with a greater sense of self-awareness and the skills you need to both improve your relationships and to live the life you deserve".
Seeley has remained involved, professionally and personally, in recovery since 1989. In an early episode of Intervention he revealed he was once addicted to crystal meth. He became sober on July 14, 1989 after years of abusing a variety of drugs, including mushrooms, black beauties, alcohol, acid, mescaline, and crystal meth. He is a Certified Intervention Professional, Master's Level Case Manager / Interventionist, Registered Addiction Specialist, and Certified Addiction Treatment Counselor. and works to save lives every day as the founder of Intervention911, a service specializing not just in interventions but also in finding appropriate treatment centers for each kind of addict.
Seeley resides in California with his life partner and business partner, Eric McLaughlin.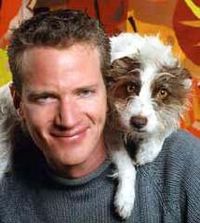 1964 – Dan Mathews is the Senior Vice President of People for the Ethical Treatment of Animals. He is known for heading PETA's most controversial and attention-getting campaigns, including the "I'd Rather Go Naked Than Wear Fur" ads, as well as campaigns involving celebrities such as Morrissey, Pamela Anderson, Pink, and Paul McCartney.
He started poor, was bullied in high school, worked at McDonalds and as a model to put himself through American University, and after graduating started at PETA as a receptionist.
In 2000, he was named by gay lifestyle magazine Genre as one of the most influential people of the new century. When asked by the magazine whom he considered an influential gay person, he replied, spree killer "Andrew Cunanan, because he got Gianni Versace to stop using fur." In 2007, Mathews was ranked 37th in Out magazine's "50 Most Powerful Gay Men and Women in America".
Mathews has written a memoir, Committed: A Rabble-Rouser's Memoir, which he characterized as "an adventure story. It's like 007 wearing freaky outfits". The book tells the story of how he became a public person, the various exploits he's undertaken for PETA, and different campaigns he has done.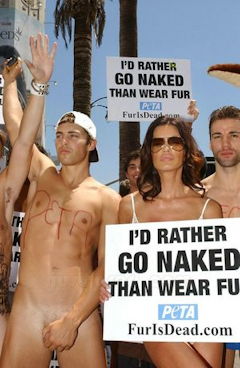 In May 2009 he commented on the actions of the governor general of Canada who, in participating in an Inuit tradition, consumed a raw seal heart. He is quoted as saying to the Toronto Star, "It amazes us that a Canadian official would indulge in such bloodlust. It sounds like she's trying to give Canadians an even more Neanderthal image around the world than they already have." Although Mathews admits to being attracted by extremes, he states that he and PETA engage exclusively in legal activities, but they do not necessarily condemn the actions of animal rights extremists.

1966 – In Columbus, Ohio, a dentist begins a 3½-year battle with the state of Ohio over consensual sodomy charges. After courts continue to dismiss the charges, the state finally gives up its prosecution efforts in 1970


Added 2021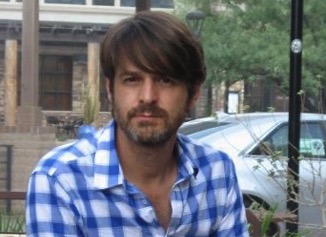 Raphael Simon
1967 – Pseudonymous Bosch is the pen name of Raphael Simon, the author of The Secret Series and The Bad Books series of fiction books, as well as three stand-alone titles. He has released 12 books, each widely read.
Raphael Simon was born in Los Angeles County, California. His brother, Jesse, is a visual artist.
Simon came out as homosexual when he was 20 years old. He currently lives in Pasadena, California with his partner, Phillip de Leon. They have twin girls, the biological offspring of Simon, who were born around August 2008.
Bosch had long been suspected to be the author Raphael Simon, although Bosch disputed this until he "came out" as Simon in a May 8, 2016, editorial in The New York Times.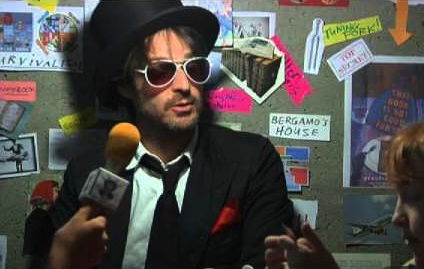 Pseudonymous Bosch
The pseudonym plays off that of the artist Hieronymus Bosch. It also may play off the fictional Los Angeles detective, Hieronymous "Harry" Bosch, also named after the artist, created by the author Michael Connelly, and who has appeared in several of his novels starting in 1992.
Bosch published
Write This Book!
, a do it yourself book; he calls it
"a book that readers will write for me"
. Bosch elaborated in an interview with
Wired
stating that "
it is a kind of half-written, guided mystery. Parts of it are going to be multiple choice, choose-your-own adventure, parts of it will be more like Mad Libs, and some silly stuff"
.
On May 14, 2019, Bosch published The Unbelievable Oliver and the Four Jokers, with illustrations by Shane Pangburn. The book is about an eight-year-old boy who longs to be a professional magician. A followup, The Unbelievable Oliver and the Sawed-in-Half Dads, was released on May 12, 2020.
In 2021, Bosch published The Anti-Book, his first book under his real name Raphael Simon.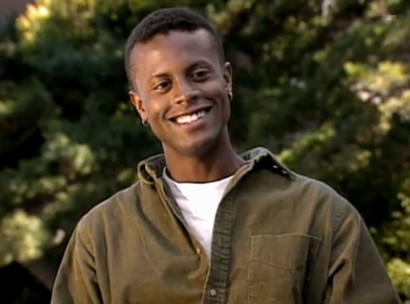 1968 – Sean Sasser (d.2013) was an American educator, pastry chef and reality television personality best known for his appearances on MTV's The Real World: San Francisco, which depicted his relationship with fellow AIDS activist Pedro Zamora. Although not one of the original cast members himself, Sasser's relationship with Zamora was one of the focal points of that season. This included a commitment ceremony in which the two exchanged vows, the first such ceremony for a same sex couple on television, and considered a landmark event in the medium.
Sean Sasser was born in Detroit, where he grew up. When he was six, his parents divorced, after which his father, an Army sergeant, was mostly absent from his life. After high school, Sasser attended the University of Chicago to become an archeologist, commenting, However, he found himself bored and depressed, and barely completed his freshman year. Sasser dropped out of college, intending initially to take a year off.
After he came out as gay to his devoutly religious mother, he attempted to enlist in the United States Navy, explaining in a 1997 interview, "I didn't want to be gay anymore. I thought it would work. You know, the discipline, all that stuff." Before he could leave his home, however, a mandatory blood test revealed that the 19-year-old Sasser was HIV-positive. He decided to enroll in culinary school, as he had always been fond of cooking, and wanted to open his own restaurant.
After finishing school, Sasser was fixated on the idea of dying from AIDS. Realizing that he "needed to figure out how to keep living", he moved to San Francisco, whose greater HIV awareness and diversity allowed him to find people he more easily related to – specifically, HIV-positive people closer to his own age – which raised his spirits. Sasser joined a youth HIV-positive movement that advocated attention for adolescents with the disease, and began speaking to groups about his own experience with HIV. He subsequently assisted a support group called Bay Area Positives, for young people of color. He appeared in a number of videos on behalf of the group, including "Not Me", which aired on PBS.
Sasser attended the 1993 Lesbian and Gay March on Washington, where he introduced himself to fellow AIDS educator Pedro Zamora. Although Sasser did not call his meeting Zamora as love at first sight, he was moved by Zamora's presence and conviction. Sasser encouraged Zamora to call him if Zamora ever visited San Francisco. Sasser subsequently learned that producers of The Real World were looking for an HIV-positive person to cast in the 1994 season in San Francisco season, where Sasser had been living for a couple of years, and eventually learned that the person cast was Zamora, whom Sasser felt was ideal for the role.
When Zamora moved into The Real World San Francisco loft, he and Sasser began dating. Zamora asked the show's producers for permission to go out on the second date without cameras, so that he and Sasser could get to know one another in a more natural setting. After the producers allowed this, Sasser and Zamora fell in love, and their relationship became a focal point of the season. Sasser proposed to Zamora, and the two exchanged vows in a commitment ceremony in the loft, the first such ceremony for a same-sex couple in television history.
In August 1994, Zamora was diagnosed in New York City with progressive multifocal leukoencephalopathy (PML), and was given three to four months to live. He was flown to Mercy Hospital in Miami, where his family could be close to him. His family was not accepting of Sasser, however, and because the PML gradually took away Zamora's ability to speak, Zamora was unable to explicitly communicate to them the importance of Sasser in his life. This led to confrontations between Sasser and the Zamoras, who told him that "Pedro did not need to have a lover anymore", and mostly excluded Sasser from Zamora during his final days. Zamora died on November 11, 1994. Sasser returned to San Francisco two days later.
Six months after Zamora's death, he resumed his speaking engagements for LGBT and HIV issues. In 1995, he spoke at the inaugural White House AIDS conference, and was appointed by President Bill Clinton to the Presidential Advisory Council on HIV/AIDS. He moved to Atlanta in late 1995, in order to be with his new boyfriend, and hoped to open a café.
Sasser became a pastry chef at Ritz-Carlton hotel properties and head pastry chef at The Nines, a luxury hotel in Portland, Oregon. He moved to Washington, D.C. in 2012, where, as a pastry chef at a restaurant called RIS, he was praised by the Washington Blade for his homemade ice cream and sorbets.
In June 2013, Sasser married Michael Kaplan, whom he had dated off and on since the 1990s, and with whom he had moved in six years prior. While living in the District, Sasser served as a board member of the AIDS Alliance for Children, Youth and Families. He was active in youth and mentoring organizations, and he and Kaplan served as foster parents to a 4-year-old girl.
In July 2013, Sasser, who had been HIV-positive for 25 years, was also diagnosed with mesothelioma, a rare cancer of the lungs. Sasser had no known occupational exposure to asbestos, the primary cause of mesothelioma, though studies suggest that "chronic immunosuppression enhances susceptibility to mesothelioma." He died at his home on August 7, 2013, at the age of 44.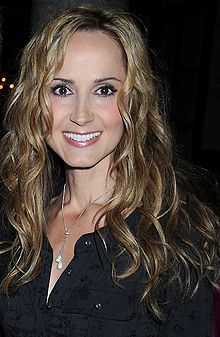 1970 – Chely Wright is an American country music artist and gay rights activist. In 1994, the Academy of Country Music named her Top New Female Vocalist in 1995. Wright's first Top 40 country hit came in 1997 with "Shut Up and Drive". Two years later, her fourth album yielded her first number one single, the title track, "Single White Female". Overall, Wright has released seven studio albums on various labels, and has charted more than fifteen singles on the country charts. As of May 2010, Wright's previous eight albums had sold over 1,000,000 copies in the United States.
In May 2010, Wright became the first major country music performer to publicly come out as gay. In television appearances and an autobiography, she cited among her reasons for publicizing her homosexuality a concern with bullying and hate crimes toward gays, particularly gay teenagers, and the damage to her life caused by "lying and hiding".
As a songwriter she has written songs that have been recorded by Brad Paisley, Richard Marx, Indigo Girls, Mindy Smith and Clay Walker, among them Walker's top ten hit, "I Can't Sleep" that won her a BMI award. On May 4, 2010, Wright released both her memoir of being a closeted lesbian, Like Me, and her first album of new songs since 2005, Lifted Off the Ground.
Born in Kansas City, Missouri, Wright grew up in a musical family. Two major factors driving her approach to life were her calling to be a country music performer, which she resolved upon as early as age four, and her realization, as early as age eight, that she was gay. (In Like Me, Wright variously terms herself a "homosexual", a "lesbian", and a "gay woman".)
At the beginning of third grade, Wright realized she was in love with her schoolteacher. Although at that young age she lacked sexual awareness, this crush made her realize that she had an attraction to women that she knew to be culturally taboo. Not only did she share the belief that her sexual orientation was immoral, she also believed that it would kill her career hopes for her audiences to know about it. From early childhood, she therefore built up resolve to never confide the secret of her nature to anyone, let alone pursue romantic love with women.
From 1993 to about 2004, Wright maintained a committed relationship with a woman she describes as "the love of my life", a woman she met shortly after winning her first recording contract. The relationship suffered numerous breakups followed by reconciliations, being as it was under continuous strain from several factors: the fact that both women were closeted, the fact that, at least in the early part of their years together, "neither one of us thought it was acceptable to be in a gay relationship", and Wright's prolonged absences while performing on tour nationally and internationally.
In the last months of 2000, Wright embarked on an affair with fellow country music singer Brad Paisley. Even though Wright and her female lover had moved together into a new home earlier in the year, tension mounted between the two. Although she felt no sexual attraction to Paisley, as to all men, she recounts why Paisley was the man she decided to have a relationship with,
"He's wickedly smart, which is one of the reasons why I made the decision to spend time with him. I loved Brad. I never had the capacity to fall in love with him, but I figured if I'm gonna live a less than satisfied life, this is the guy I could live my life with. If I'm gonna be with a boy, this is the boy."
In her autobiography she expresses remorse for how she treated him. She also addressed this point in an appearance on The Oprah Winfrey Show, stating, "I have a lot of regret for how that [relationship] began and had a middle and ended. I had no business being in a relationship with him".
In the end, she abandoned the belief that being gay is immoral and deviant:
"I hear the word 'tolerance'—that some people are trying to teach people to be tolerant of gays. I'm not satisfied with that word. I am gay, and I am not seeking to be 'tolerated'. One tolerates a toothache, rush-hour traffic, an annoying neighbor with a cluttered yard. I am not a negative to be tolerated."
Between 2004 and 2006, Wright came out to members of her immediate family and to a few of her close friends. It was not until 2007 (as she stated on Oprah) that she decided to come out publicly. She spent the next three years writing her autobiography and orchestrating the coming out. Among the reasons she has given for wanting to come out to the public are to free herself from the burdens of living a lie, to lend support to gay children and teenagers, and to counter the belief that gays are wicked and defective. On May 3, 2010, People magazine reported that Wright had come out publicly. Wright is the first major country music artist to come out as gay (former country artist k.d. lang came out in 1992 but had abandoned the country music genre by then and Kristen Hall, formerly of Sugarland, was already known as being out in the folk music genre.
On April 6, 2011, Wright's publicist announced that the singer was engaged to LGBT rights advocate Lauren Blitzer. The couple married on August 20 in a private ceremony on a country estate in Connecticut. Wright and Blitzer were married by both a rabbi and a reverend.

1973 – The California Supreme Court upholds the removal of Judge Leland Geiler for prodding a man with a dildo.

1982 – Homosexuality was decriminalized in Northern Ireland on this date.


Added 2021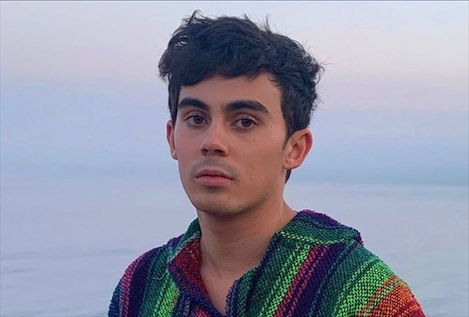 1997 – Tyler Alvarez is an American actor, known for his roles as Diego Rueda in Nickelodeon's teen sitcom Every Witch Way and Peter Maldonado in Netflix's mockumentary series American Vandal.
Alvarez was born in New York City, to a first generation Cuban American father, and a fourth generation Puerto Rican American mother. His father works for the Drug Enforcement Administration and his mother works as a nurse administrator for a private hospital. Alvarez's parents divorced when he was a child and both subsequently remarried.
Alvarez's first professional acting job was in a Totino's pizza rolls commercial. In 2014, he began starring as Diego Rueda, a human with magical powers, in Nickelodeon's teen sitcom Every Witch Way. The following year, Alvarez began portraying Benny Mendoza, the eldest son of Litchfield inmate Gloria Mendoza, in Netflix's comedy-drama series Orange Is the New Black.
In 2017, he began playing the lead role of Peter Maldonado in Netflix's true crime mockumentary series American Vandal. He returned for the second season which aired in 2018. The series has since been cancelled by Netflix.
Tyler Alvarez also appeared in the YouTube satirical miniseries ¡Me Llamo Alma!, starring as Miguel.
In 2020, Alvarez made his off-Broadway debut with the Roundabout Theatre Company's play 72 Miles to Go. The production closed prematurely due to the COVID-19 pandemic.
On June 11, 2021, Alvarez publicly came out as gay on social media.

2006 – On this date the Supreme Court of New Jersey ruled that Gay couples have same rights as heterosexual couples.

OCTOBER 26 →
[{(o)}]|[{(o)}]|[{(o)}]|[{(o)}]| [{(o)}]|[{(o)}]