September 1
[{(o)}]|[{(o)}]|[{(o)}]|[{(o)}]| [{(o)}]|[{(o)}]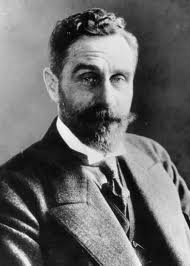 1864 – Sir Roger Casement (d.1916) was an Irish patriot, poet, revolutionary and nationalist by inclination. He was a British diplomat by profession and is famous for his activities against abuses of the colonial system in Africa and Peru, but more well known for his dealings with Germany prior to Ireland's Easter Rising in 1916.
Casement resigned from colonial service in 1912. The following year, he joined the Irish Volunteers. When WWI broke out in 1914, he attempted to secure German aid for Irish independence, sailing for Germany via America. He viewed himself as a self-appointed ambassador of the Irish nation. While the journey was his idea, he managed to persuade the exiled Irish nationalists in the Clan na Gael to finance the expedition. Many members of the Clan na Gael never trusted him completely, as he was not a member of the Irish Republican Brotherhood, and held views considered by many to be too moderate.
Casement drafted a 'treaty' with Germany, which stated that country's support for an independent Ireland. Most of his time in Germany, however, was spent in an attempt to recruit an 'Irish Brigade' consisting of Irish prisoners-of-war in the prison camp of Limburg an der Lahn, who would be trained to fight against England. The effort proved unsuccessful, as all Irishmen fighting in the British army did so voluntarily, and was abandoned after much time and money was wasted. The Germans, who were sceptical of Casement but nonetheless aware of the military advantage they could gain from an uprising in Ireland, offered the Irish 20,000 guns, 10 machine guns and accompanying ammunition, a fraction of the amount of weaponry Casement had hoped for.
Casement did not learn about the Easter Rising until after the plan was fully developed. The IRB purposely kept him in the dark, and even tried to replace him. Casement may never have learned that it was not the Volunteers who were planning the rising, but IRB members such as Patrick Pearse and Tom Clarke who were pulling the strings behind the scenes.
The German weapons never reached Ireland. The ship in which they were travelling, a German cargo vessel, the Libau, was intercepted, even though it had been thoroughly disguised as a Norwegian vessel, the Aud Norge. All the crew were German sailors, but their clothes and effects, even the charts and books on the bridge, were all Norwegian. The British, however, had intercepted German communications and knew the true identity and exact destination of the Aud. After it was intercepted, the ship's captain scuttled the ship.
Casement left Germany in a submarine, the U-19, shortly after the Aud sailed. Believing that the Germans were toying with him from the start, and purposely providing inadequate aid that would doom a rising to failure, he decided he had to reach Ireland before the shipment of arms, and convince his friend Eoin MacNeill (who he believed was still in control) to cancel the rising.
In the early hours of 21 April 1916, two days before the rising was scheduled to begin, Casement was put ashore at Banna Strand in County Kerry. Too weak to travel (he was ill), he was discovered and subsequently arrested on charges of treason, sabotage and espionage against the Crown.
Following a highly publicised trial, he was stripped of his knighthood. To the authorities' embarrassment it had been found difficult to find a law to prosecute Casement under since his activities against the crown had been carried out in Germany and the Treason Act seemed to imply that activities carried out away from British soil were not within its purview. However closer reading of the medieval document allowed for a more flexible interpretation leading to the accusation that Casement was 'hanged by a comma' as the court followed the letter of the unpunctuated document rather than its obvious sense. After an unsuccessful appeal against the death sentence, he was hanged at Pentonville Prison in London on 3 August 1916, at the age of 51.
Prior to his execution, pages of a diary which the Crown claimed belonged to Casement were circulated to those urging the commuting of his death sentence. These pages, supplied to King George V, the Archbishop of Canterbury, and others in Britain, Ireland and the United States, suggested that Casement had engaged in homosexual activity, which was a crime in most countries at the time. The effect of what became known as the 'Black Diary' killed off much support for Casement's case.
After his arrest, his diaries, which had homoerotic content, were made public. The documents, which covered the years 1903, 1910 and 1911, purportedly showed Casement to have been a promiscuous homosexual sex tourist with a fondness for young men. On account of their pornographic content, these were termed the 'Black Diaries', and were distinguished from the 'White Diaries' where Casement supposedly omitted sexual references and recorded only details of his humanitarian work and private business. In a time of strong social conservatism, not least among Irish Catholics, the Black Diaries undermined or at least stifled support for Casement. Archbishop Davidson, concerned at the rumours, arranged for John Harris of the Anti-Slavery Society, and a missionary friend of Casement's, to view the diaries; Harris was shattered when he realised they were authentic.
Most Irish people believed that the diaries were forgeries, much as Charles Stewart Parnell had been the target of the Pigott forgeries implicating him in the Phoenix Park Murders. However Roger Sawyer's 1997 work on the 1910 diary comparing his 'White Diaries' with the 'Black Diaries', which allegedly date from the same time-span, judged, on the basis of detailed handwriting analysis, that the Black Diaries were genuine and had been written by Casement. This study remains controversial. Jeffrey Dudgeon's footnoted edition of all the Black Diaries in 2002 (accompanied by a perceptive and empathetic biographical treatment, went a long way towards integrating Casement's nationalist, humanitarian and allegedly homosexual lives, and Casement's most recent biographer, Séamas Ó Síocháin, accepts their authenticity as a matter of course.
It has also been claimed that the Black Diaries describe an extremely active homosexual sex life which is unlikely to be genuine, but it has been argued that this does not refute the authenticity of the diaries, as they may have been sexual fantasies. Whilst there are some minor inconsistencies between the Diaries and external records of Casement's life, overall they do appear overwhelmingly congruent with his known movements.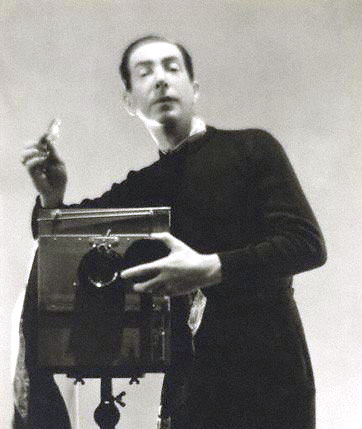 1868 – Baron Adolph de Meyer was a photographer famed for his elegant photographic portraits in the early 20th century, many of which depicted celebrities such as Mary Pickford, Rita Lydig, Luisa Casati, Billie Burke, Irene Castle, John Barrymore, Lillian Gish, Ruth St. Denis, King George V, and Queen Mary. He was also the first official fashion photographer for the American magazine Vogue, appointed to that position in 1913.
In 1899, he married Donna Olga Caracciolo, an Italian noblewoman; she was a goddaughter (and possible illegitimate daughter) of Edward VII. This was a lavender marriage —a marriage of convenience, as the groom was homosexual and the bride was bisexual. The couple reportedly met in 1897, at the home of a member of the Sassoon banking family, and Olga de Meyer would be the subject of many of her husband's photographs.
After the death of his wife, Baron de Meyer became romantically involved with a young German, Ernest Frohlich, whom he hired as his chauffeur and later adopted as his son. The latter went by the name Baron Ernest Frohlich de Meyer. From 1898 to 1913, de Meyer lived in fashionable Cadogan Gardens, London, and between 1903 and 1907 his work was published in Alfred Stieglitz's quarterly Camera Work. In 1912, he photographed Vaslav Nijinsky in Paris.
On the eve of World War II in 1938, de Meyer returned to the United States. Today, few of his prints survive, most having been destroyed during World War II but some 52 photographs of Olga, packed away by his adopted son Ernest, came to light in 1988 and were published in 1992.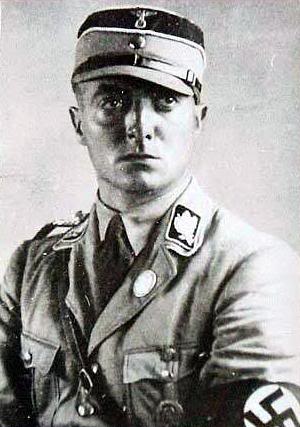 1904 – Karl Ernst was born in Berlin (d.1934). It is hard to say for sure if he was gay, but we know that he had worked as a bouncer for a gay nightclub in Berlin in the 1920s. He later joined the SA which was run by two gay men - Ernst Rohm and Edmund Heines, and it seems very possible that they may have been brought together through gay social circles.
Ernst was an SA Gruppenführer who, in early 1933, was the SA leader in Berlin. It has been suggested that it was he who, with a small party of stormtroopers, passed through a passage from the Palace of the President of the Reichstag, and set the Reichstag building on fire on the night of February 27, 1933.
If he had homosexual relationships, which have not been confirmed, he was most likely bi-sexual. He married a young woman in Bremen in June of 1934. The young couple were on their way on honeymoon to Madeira when, on June 30th, Adolf Hitler undertook a "purge" of the SA. Ernst's wife and chauffeur were both wounded but survived while Ernst was taken back to Berlin by SS Officers. He was briefly imprisoned at the Cadet School at Lichterfelde and then shot, along with several other SA leaders, by a Liebstandarte firing squad.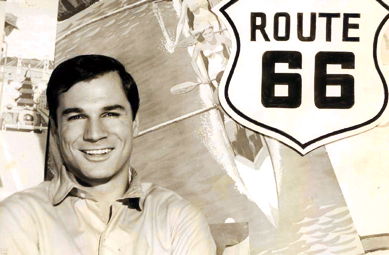 1928 – George Maharis, born in Astoria, New York, is an American actor who portrayed Buz Murdock in the first three seasons of the TV series Route 66. Maharis also recorded numerous pop music albums at the height of his fame, and later starred in the short-lived TV series The Most Deadly Game.
Maharis was one of seven children born to Greek immigrants. Although his father was in the restaurant business, George had early ambitions to be a professional singer. After injuring his vocal cords through overuse, he switched to acting. He studied at the Actors Studio and appeared in Off-Broadway productions of Jean Genet's Deathwatch and Edward Albee's The Zoo Story. He appeared on Studio One, Kraft Television Theater, Goodyear Television Playhouse, Stirling Silliphant's Naked City and Otto Preminger's Exodus, and in the soap opera Search for Tomorrow as Bud Gardner.
He also served in the United States Marine Corps for 18 months.
In 1960, Maharis appeared as Buz Murdock in the popular TV series Route 66, which co-starred Martin Milner. He received an Emmy nomination in 1962 for his continuing performance as Buz. Maharis departed without completing his third season on the series, which saw him with health problems, including hepatitis.
Maharis said he left Route 66 for health reasons, due to the long hours and grueling conditions he frequently experienced while shooting episodes on location. However, others relate a different scenario. Route 66 producer Herbert B. Leonard found out that Maharis was gay and was having a hard time keeping his star's sexual activities away from the press. Maharis also used the illness, Leonard said, as an excuse to break his contract so that he could get into movies. Co-star Martin Milner (in the role of Tod) and a Route 66 writer-producer confirm this version.
According to Karen Blocher, who is working on a book about Maharis and has interviewed him for the project, the reality of why Maharis left Route 66 is a combination of the two. She writes, "The producers felt betrayed and duped when they learned of Maharis's sexual orientation, and never trusted him again … So when he got sick and started griping about the working conditions, the producers assumed it was all a ploy to either get more money or else get out of his contract and go make movies. In a less homophobic era, they might have communicated better, and worked things out instead of letting each other down."
Maharis eventually did break into movies, but they were all forgettable B-grade films. Maharis also played stage roles, but nothing ever matched his success as Buz on Route 66, and the TV show never recovered from Maharis's departure.
Maharis also had a singing career, releasing seven albums between the years 1962 and 1966, a time period that overlapped his appearance on Route 66. Maharis regularly appeared in Las Vegas nightclubs during the 1980s.
In 1968, Maharis was arrested by a vice squad officer for lewd conduct in the restroom of a Hollywood restaurant; the officer said Maharis made a pass at him.
Maharis was arrested again November 21, 1974 and charged with committing a sex act with a male hairdresser in the men's room of a gas station in Los Angeles. 46 years old at the time, Maharis was booked on a sex perversion charge and released on $500 bail. Maharis had just posed nude for Playgirl magazine the year before his 1974 arrest.
By 1985, he had taken up painting as a vocation and quietly retired from acting following his appearance in the horror film Doppelganger.



1939 – (Arthur Jacob) Jake Epp, PC, OC is an executive and former Canadian politician.
Born into a Mennonite family in Manitoba, Jake Epp was a high school history teacher in Steinbach, Manitoba before entering politics. Jake Epp was first elected to the Canadian House of Commons as a Progressive Conservative Member of Parliament (MP) in the 1972 election for the riding of Provencher, which was the home of Atomic Energy of Canada Limited's Whiteshell Laboratories.
After the 1979 election, he served in the short-lived Cabinet of Joe Clark as Minister of Indian Affairs and Northern Development. As minister, he wrote the Epp letter, which instructed the Commissioner of the Yukon to abandon some of her powers and established responsible government in the Yukon.
In the wake of the 1977 murder of Emanuel Jaques, Epp infamously wrote to the National Gay Rights Coalition: "I would like to see what kind of support you have now after what has taken place in Toronto. What is needed is not protection for homosexuals, but for Canadians who are not deviant."

1939 – German invasion of Poland begins WWII. Thousands of gay men are called to military service yet over 20,000 civilians are convicted under Paragraph 175 for homosexuality. More than 7,000 servicemen are also convicted, sent to prison, then forced to return to the front. Gay men had to wear the pink triangle as indication their homosexuality.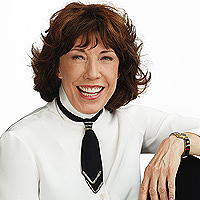 1939 – Today's the birthday of American actress, comedienne, writer and producer Lily Tomlin. Tomlin has been a major force in American comedy since the late 1960's when she began a career as a stand up comedian and became a featured performer on television's Laugh-in. Her career has spanned television, comedy recordings, Broadway, and motion pictures, enjoying acclaimed success in each medium. She has won many awards including Tony Awards, Emmy Awards, and a Grammy Award and has also been nominated for an Academy Award.
Tomlin met her partner Jane Wagner in 1971. After watching an after school special written by Wagner, Tomlin invited her to Los Angeles to collaborate on a comedy album. Although Tomlin officially came out to the press in 2001, her sexual orientation had not really been a secret; in interviews she would often refer to Jane Wagner as her partner. As Tomlin herself stated in 2008, in an interview for Just Out magazine: "Everybody in the industry was certainly aware of my sexuality and of Jane... In interviews I always reference Jane and talk about Jane, but they don't always write about it."
She received a Peabody Award for narrating and executive producing the HBO film, The Celluloid Closet.
In 2003 she was awarded the Mark Twain Prize for American Humor at the Kennedy Center. Also in 2003, she was recognized again by Women in Film with the Lucy Award in recognition of her excellence and innovation in her creative works that have enhanced the perception of women through the medium of television. In March 2009, Tomlin received Fenway Health's Dr. Susan M. Love Award for her contributions to women's health.
Tomlin has been involved in a number of feminist and gay-friendly film productions, and on her 1975 album Modern Scream she poked fun at straight actors who make a point of distancing themselves from their gay and lesbian characters — answering the pseudo-interview question, she replied: "How did it feel to play a heterosexual? I've seen these women all my life, I know how they walk, I know how they talk ..."

1950 – The New York Attorney General issues an opinion that both partners in an act of oral sex are guilty under the state's sodomy law.

1955 – The Washington Supreme Court rules that defense against sodomy can include killing the perpetrator.


Added 2021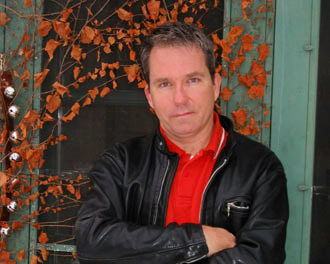 1955 – Dave King is a novelist and poet who lives in Brooklyn, in New York City. He was born in 1955 in Meriden, Connecticut. His father, Henry T. King, was a U.S. prosecutor at the Nuremberg Trials.
His first novel, The Ha-Ha, was published in 2005 and was named one of the best books of that year by The Washington Post, The Christian Science Monitor, and the Pittsburgh Tribune-Review. The Ha-Ha was a finalist for The Book of the Month Club's Best Literary Fiction Award and the Quill Foundation's award for Best Debut Fiction and was named one of Amazon's Best Books of the Year (2005). The New York Times Book Review wrote, "The Ha-Ha is full of emotional truth and establishes King as a writer of consequence."
King holds a BFA in painting and film from Cooper Union and an MFA in writing from Columbia University (2000). At Cooper Union, he studied with Jim Dine, Lee Krasner, and Robert Breer, among others. He was part of the East Village art scene, then formed a company specializing in murals and trompe-l'œil painting. That company, with which King is no longer affiliated, still exists under the name Franklin Tartaglione, LLC. At Columbia, he worked with Michael Cunningham, Fenton Johnson, Richard Howard, April Bernard, Lucie Brock Broido and David Plante. The Ha-Ha, in substantially different form, was his thesis project.
King was awarded the 2006-07 John Guare Writers Fund Rome Prize Fellowship in Literature at the American Academy in Rome. He has taught cultural studies at The School of Visual Arts and writing at Baruch College and New York University.
King is married to painter Franklin Tartaglione, his life partner since 1975.

1959 – Paraguay: Radio host Bernardo Aranda is assassinated. 108 gay men were arrested for the alleged murder and their names were publicly released. "108" became a slang term for homosexuality in Paraguay.

1961 – Czechoslovakia and Hungary decriminalize sodomy.

1961 – Rome: The Vatican declares that anyone who is "affected by the perverse inclination" towards homosexuality should not be allowed to take religious vows or be ordained within the Roman Catholic Church.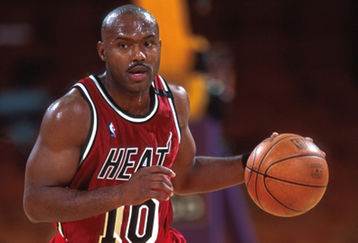 1966 – Tim Hardaway is a retired American basketball player who played in the National Basketball Association (NBA) and was one of the league's best point guards in his prime. He is not gay, but is included here to show how reaction to homophobia is changing.
During a February 14, 2007 interview on a Miami sports radio show, in response to the coming out of former NBA player John Amaechi, Hardaway remarked that he would try to distance himself from a player he knew was homosexual. When asked by the radio show host whether he realized that his remarks were homophobic, Hardaway responded by saying:
"Well, you know I hate gay people, so I let it be known. I don't like gay people and I don't like to be around gay people. I am homophobic. I don't like it. It shouldn't be in the world or in the United States."
He also said that if he found out he had one or more gay teammates, he would try to get them fired.
Later in the day, Hardaway apologized for the remarks during a telephone interview with Fox affiliate WSVN in Miami. "I'm sorry. I shouldn't have said I hate gay people or anything like that." He further apologized on February 15 in a statement released by his agent. On the same day, the NBA responded to Hardaway's comments by removing him from its All-Star Weekend activities later that week. Hardaway's employer, Trinity Sports, owner of the Anderson-based CBA Indiana Alley Cats, dismissed him from his position as Chief Basketball Operations Advisor, and the CBA issued a statement distancing itself from Hardaway's remarks.
In a September 2007 interview, Hardaway spoke about his February comments, saying he "had no idea how much I hurt people. A lot of people." He described the controversy as "the biggest bump [in the road] in my life", and added, "I'm going to do whatever I can to correct it. That's all I can do."
In an interview on February 11, 2010, on Hardcore Sports Radio on Sirius, Hardaway spoke about his recent work with The Trevor Project and The YES Institute, which he has done to educate himself on gay, lesbian and transgendered issues.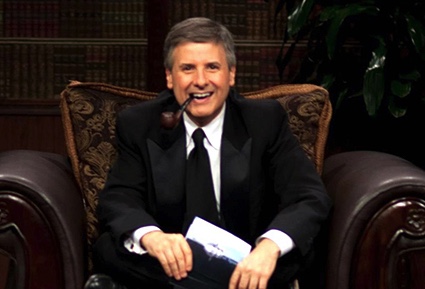 1969 – Ernie Manouse, born in Binghamton, New York, is an American television host, radio personality, writer and producer. He currently hosts the interview show InnerVIEWS with Ernie Manouse, produced by HoustonPBS. His work with HoustonPBS has met critical acclaim in the southern United States, earning him numerous KATIE awards and regional Emmy Awards.
Manouse is of Greek descent. After graduating from high school, and despite being accepted to Massachusetts Institute of Technology with a perfect math SAT score, he attended Loyola University Chicago and studied to be a music video director. While in college, he guest-hosted Outlook, a Chicago-based radio show, with a classmate. Their radio presentation received such a positive reaction that Outlook hired them permanently.
Manouse began his career in television with NBC Network News, then moved into radio with WLS and WLUW in Chicago, and then moved back to TV at HoustonPBS. Ernie has since worked his way through many aspects of talk shows, from producing the sex therapy call-in radio shows Sex Talk and The Phyllis Levy Show to hosting his own brand of chat and magazine programs. He can also be seen on PBS Stations across the country hosting numerous pledge and entertainment specials, including three of public television's most successful pledge events with financial guru Suze Orman.
Manouse is an active member of the Houston LGBT community. Manouse has hosted community events such as the U.S. Military Ball and the Cattle Baron's Ball and served as a conversationalist at the University of Houston Honors College Great Conversation. He serves on the advisory board of both Stages Repertory Theatre and Dominic Walsh Dance Theater. He served as Vice President of Public Affairs for the Greater Houston United Services Organization (USO). He was also vice president of the Houston Gay and Lesbian Film Festival.

1969 – On this date West Germany repealed its laws prohibiting homosexual acts between consenting adults. It's interesting to note that this change didn't affect Lesbians, as West German sex laws had never acknowledged the existence of Lesbians.

1971 – An Oklahoma appellate court rules that women can be prosecuted for sodomy.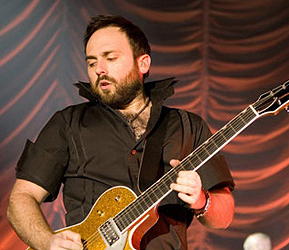 1976
–
Scott Hoffman
, known by his stage name
Babydaddy
, is the bearded multi-instrumentalist and lyricist for the American band,
Scissor Sisters.
He was born in Houston, Texas to a Jewish family. Hoffman attended Columbia University, where he studied writing and music production, and subsequently worked in the field of dance music. He had previously met Jake Shears – then still known as Jason Sellards - through a childhood friend, and Hoffman asked Shears to provide vocals for his tracks. When Scott moved to New York to study writing at Columbia, the duo officially joined forces and took stage names to become the first two members of Scissor Sisters in 2001. At the time, the band was just a combination of Babydaddy's music and Jake's vocal and visual performances.
The band logo was designed by Babydaddy, who has since said that 'it was sort of the first couple of days, and we decided to record music, and Jake had the name on the tip of his tongue. He told it to me, and I made the logo the next day. It was sort of done and made sense. And then we performed.'
Since then, the band has grown and recruited further members, in the process expanding its original musical style to cover rock, disco and dance music and becoming hugely successful in the UK and Europe - and much less so in their native US.
Babydaddy plays a number of instruments including keyboards, guitar, bass and the banjo, and is, along with Shears, the main lyricist for the band. He also wrote the hit single I Believe In You for Kylie Minogue with Jake Shears.
Babydaddy is considered a bear or cub by many members of the gay community due to his husky frame, beard and friendly demeanor. He became a sex-symbol for other bear admirers after the launch of the Scissor Sisters' first album Scissor Sisters. He has even acknowledged this status by stating 'Jake gets a lot of attention just by virtue of being the lead singer, but when the boys want a little beef, they come to me.'


1977
– On this date the present-day
Log Cabin Republicans
organization is founded as the "Gay Republicans" club, a group of homosexuals within the United States' Republican Party.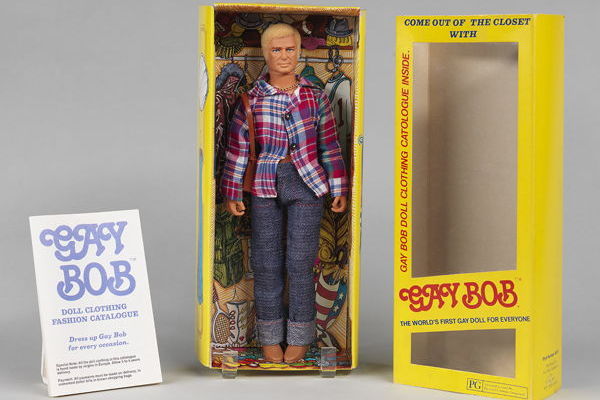 1978 – The Gay Bob doll makes its debut in stores across the nation. He had a pierced ear and his packaging box was shaped like a closet.

1979 – The new criminal code in New Jersey, including repeal of the consensual sodomy law, takes effect.

1979 – On this date researchers at Columbia University issued a report that concluded that homosexuality is a result of nurture, not nature ("upbringing and psychological causes"). Of course they STILL argue about the whys and hows.

1980 – On this date John Boswell's groundbreaking book on the history of Homosexuality in the Catholic Church, Christianity, Social Tolerance, and Homosexuality debuted in book stores. The church has spent the last three decades trying to overcome the repercussions of his scholarship.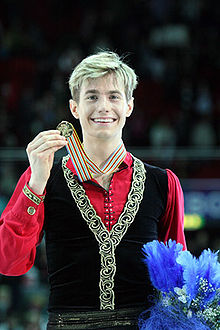 1982 – Jeffrey Buttle is a Canadian figure skater. He is the 2006 Winter Olympics bronze medalist, the 2008 World champion, the 2002 and 2004 Four Continents champion and the 2005-2007 Canadian champion. On March 22, 2008, Buttle became the first Canadian man since Elvis Stojko in 1997 to win the World Title. He announced his retirement from competitive skating on September 10, 2008.
Buttle was born in Smooth Rock Falls, Ontario and raised in Sudbury. During his career, he lived in Barrie, Ontario.
While Buttle's family is not French-Canadian, Buttle attended French language schools as a child and is bilingual in English and French. He studied chemical engineering at the University of Toronto part-time before taking time off to focus on his skating.
Buttle has since come out as gay, and currently plays ice hockey for a team in the Toronto Gay Hockey Association. Buttle married Justin Harris in February 2014
Buttle has toured with Canadian Stars on Ice since his eligible days, and continued to skate in shows after his retirement. He appeared in the 2009 US "Smuckers Stars on Ice" tour and has skated in several shows in Japan, Korea, and Europe.
In addition to his skating, Buttle works as a choreographer.

1982 – The Centers for Disease Control uses the term AIDS for the first time in September 1982, when it reported that an average of one to two cases of AIDS were being diagnosed in America every day.


Relocated 2021


2003 The first paperback collection of Glen Hanson's Chelsea Boys is published.
A native of Toronto, Glen Hanson is an openly gay Canadian-born cartoonist and illustrator, best known as co-creator with Allan Neuwirth of the comic strip Chelsea Boys. He is an internationally acclaimed illustrator, art director and writer.
After studying animation at Sheridan College, Glen went on to design characters for TV's Babar, Beetlejuice and Daria cartoon shows. In 2000 he was nominated for an Annie Award for his art direction and design on MTV's internationally syndicated Spy Groove series. He has since developed shows for Nickelodeon, Film Roman, Studio B, Disney and co-wrote, designed and storyboarded a series of animated promo spots for Soap Net entitled "Crescent Hollow".
Glen's illustrations have appeared in a variety of publications around the world including British Vogue and GQ, Entertainment Weekly, Newsweek, The Wall St. Journal, Maxim, FHM and Variety. Celebrities like Carol Burnett, Rosie O'Donnell, Billy Crystal, Mary Tyler Moore and Tom Cruise all own original caricatures created by Glen.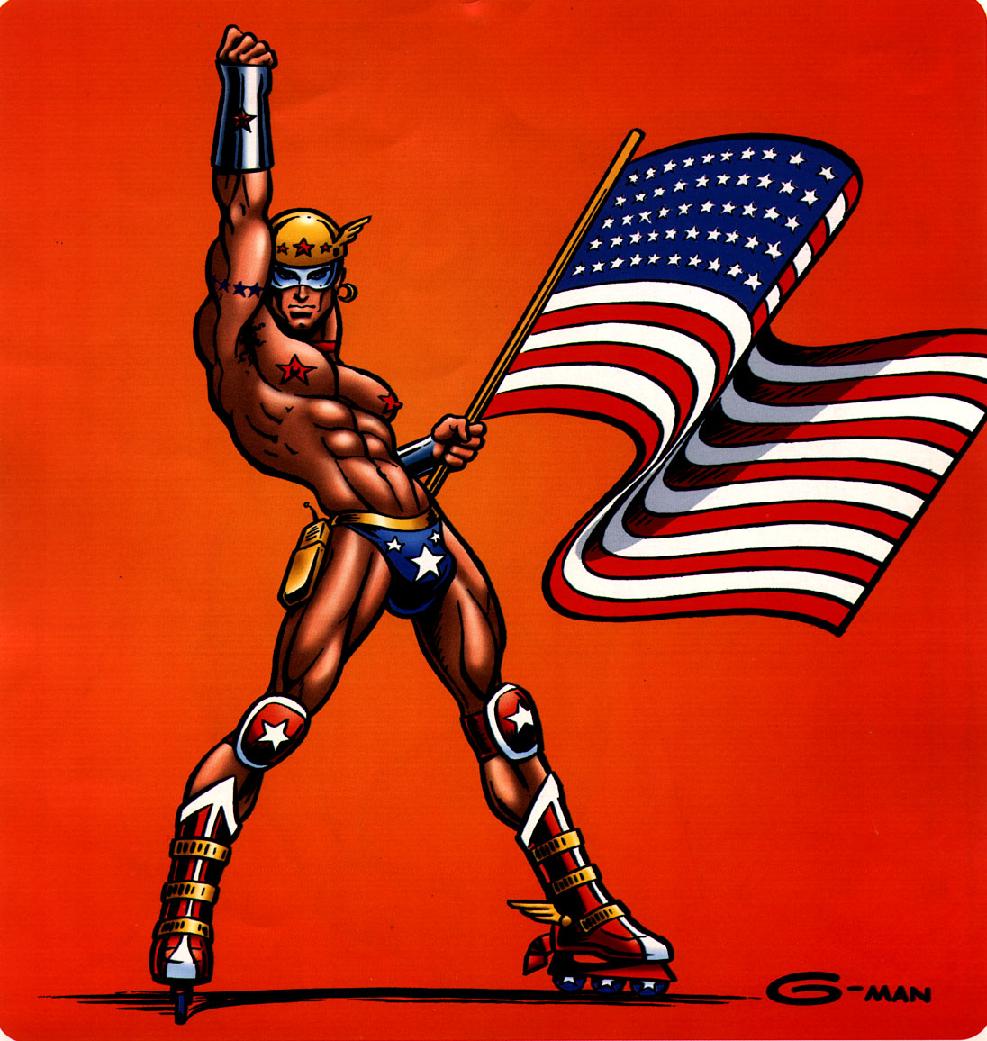 But Glen Hanson has an alter-ego. He is also G-Man of gay erotic cartoon fame. When he moved to New York as a struggling artist, he found a ripe market for the sexy toons he had created in his teens. He says:
"I came up with the name G-Man," he says, "to separate my career as Glen Hanson — who was doing work for 'Ladies Home Journal' and 'Good Housekeeping' — from the fantasy studs that I started drawing in my teen years."
"I was in the right place at the right time." he adds. "My gay work proliferated throughout gay New York, where most American advertising and editorial art directors are."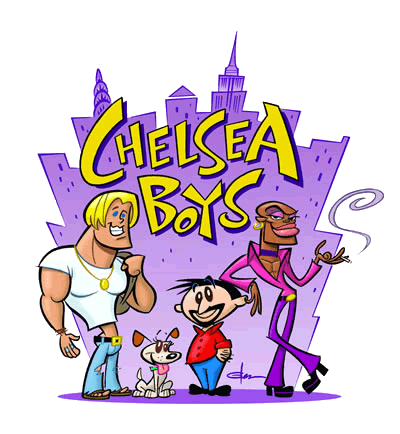 Hanson now lives in Los Angeles, where he's developing an animated version of his syndicated comic strip Chelsea Boys for possible inclusion on gay cable channel, Logo. Begun over six years ago as the carefree adventures of three kooky roomates, Chelsea Boys soon took on more serious issues like the prevalence of crystal meth, barebacking - even the war in Iraq.


Added 2022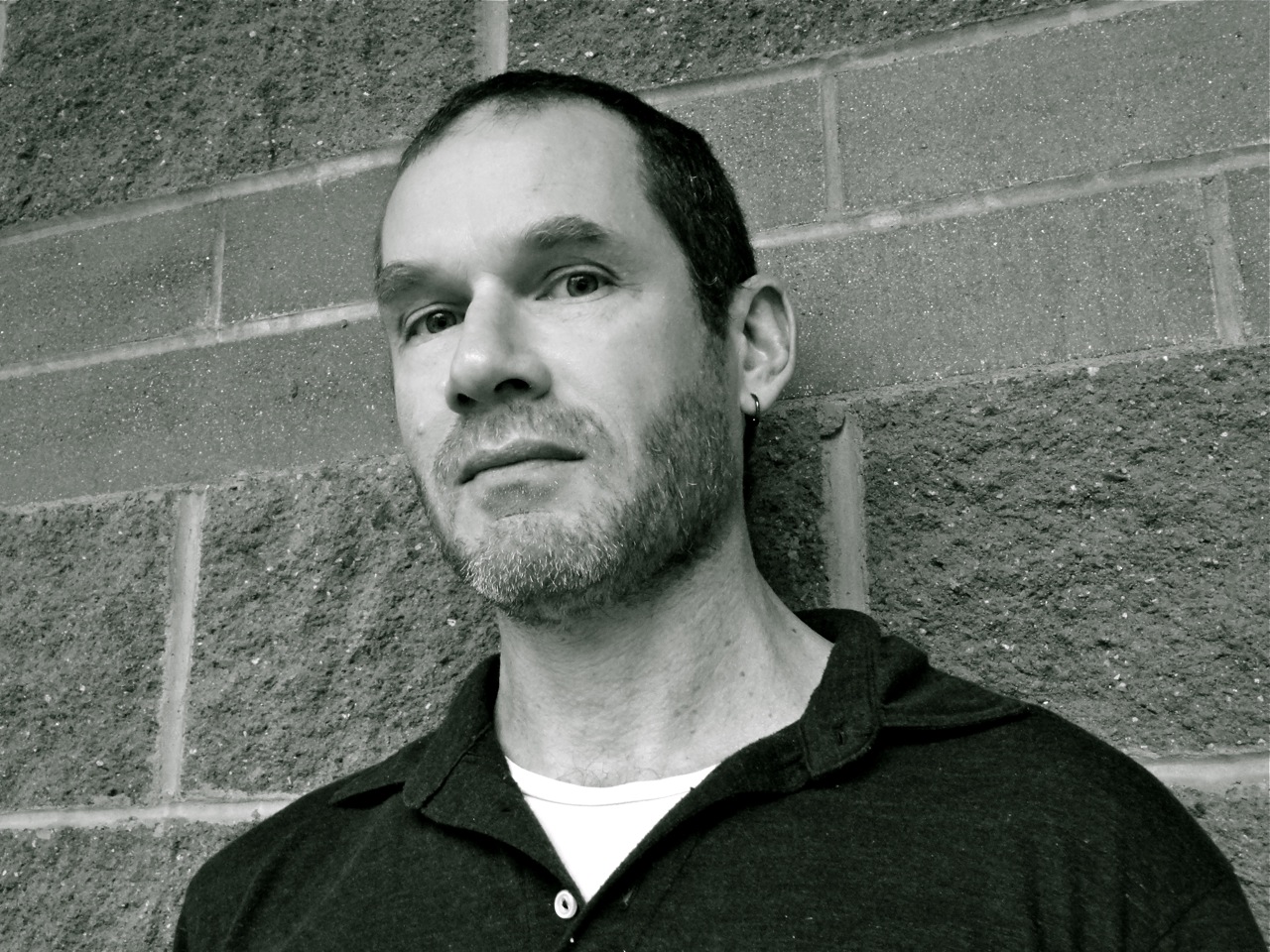 2009 – Brett Josef Grubisic (b.1963) with David L. Chapman, publishes American Hulks: The Muscular Male Body in Popular Culture. Grubisic is a Canadian novelist and editor, and Sessional Lecturer of English at the University of British Columbia. He obtained degrees from University of Victoria (B.A., M.A.) and the University of British Columbia (Ph.D.)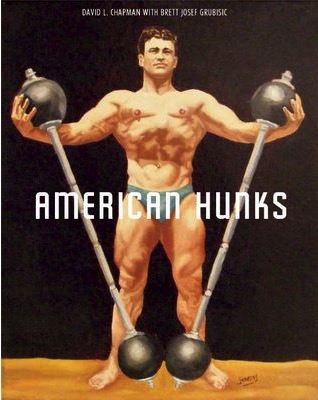 He has edited one anthology of gay male pulp fiction, and co-edited an anthology of upcoming Canadian writers. Grubisic's debut novel, The Age of Cities, was published in 2006, and was a finalist for the City of Vancouver Book Prize. S This Location of Unknown Possibilities, Grubisic's follow-up novel, appeared in 2014. Appearing in 2009, American Hunks: The Muscular Male Body in Popular Culture, 1860-1970, a pictorial social history co-authored with David L. Chapman, charts changes in the depictions of and attitudes toward the nude and semi-nude male body in North America.
He has written about film, books, and writers for the Toronto Star, Literary Review of Canada, National Post, the Vancouver Sun, The Globe and Mail, Maclean's, and Xtra!


Relocated 2021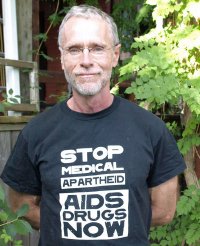 2016 – Tim McCaskell's book Queer Progress: From Homophobia to Homonationalism is published.
Born in 1951, Tim McCaskell has been one of Canada's most prominent gay activist since the 1970s, and one who has consistently incomporated race and class issues into his liberation outlook. He was a member of the editorial collective of The Body Politic, Canada's most important gay magazine until its demise in 1987.
In the early 1980s, he was also an important member of the Right to Privacy Committee, at the time the country's largest activist group, organised in response to police raids on gay bath-houses. For many years, McCaskell worked for the Toronto Board of Education on antiracist and other initiatives.
It wasn't until 1986, when Mr. McCaskell's blood was tested as part of a study into the epidemiology of the disease, that he learned that he was HIV-positive.
McCaskell was a founding member of AIDS Action Now! in 1988, an activist group formed to press for changes in the way that AIDS treatements were researched and disseminated, and was successful in changing goverment policy.
For years he has been partner to Richard Fung, a Trinidadian-Chinese-Canadian filmmaker sharing his interest in anti-racist initiatives.

SEPTEMBER 2 →
[{(o)}]|[{(o)}]|[{(o)}]|[{(o)}]| [{(o)}]|[{(o)}]