February 16
[{(o)}]|[{(o)}]|[{(o)}]|[{(o)}]| [{(o)}]|[{(o)}]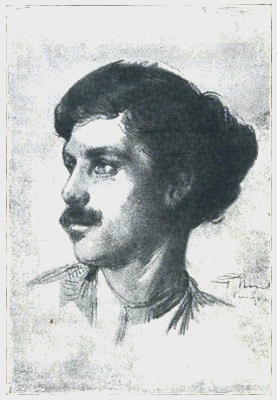 1854 – The Scottish writer and historian best known for his two volume Studies in the History of Venice, Horatio Forbes Brown, was born (d.1926). Alas, poor Brown. When the English writer died in 1926, his executors burned almost all his unpublished works, attempting to hide what his acquaintances already knew - that he was homosexual. Like the tastes of so many of his upper-class colleagues, and his close friend John Addington Symonds, Brown's ran to sailors, footmen, tram conductors, and other strapping members of the lower orders.
In 1879, Brown and his mother decided to live in Italy. They went first to Florence and then settled at Venice, taking an apartment in the Palazzo Balbi Valier on the Grand Canal. Symonds joined his friend Brown for holidays in Venice, when they liked to drift through the lagoons in Brown's sandolo (a smaller version of the gondola), called Fisole, which had orange sails decorated with a fleur-de-lis.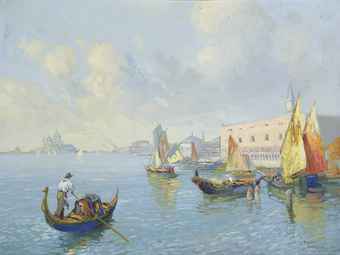 Venice in the 1800s
In 1885, the Browns bought a tall, narrow, tenement building on the Zattere looking down the Giudecca Canal and reconstructed it as a house called Cà Torresella. Brown's close friend Antonio Salin, his gondolier, also lived in the house with his wife and family.
In 1889, Brown took a job working for the British government's Public Record Office on Venetian state papers. From 1889 to 1905 he spent his mornings producing calendars covering the years from 1581 to 1613. In the afternoons he would go out and about with his gondolier, Salin. Brown's name as an historian was made by the five volumes of Calendar of State Papers (Venetian) which he published between 1895 and 1905.
The receptions he gave at home on Mondays were described by Frederick Rolfe, known as Baron Corvo.
Brown's friend Symonds appointed him his literary executor, so that in 1893 when Symonds died Brown received all his private papers. He went on to publish John Addington Symonds, a Biography (1895), followed in 1923 by Letters and Papers of John Addington Symonds. In both, he suppressed almost all of Symonds's homosexuality, and in Brown's own Will he left orders for the destruction of the papers, apart from Symonds's autobiography, and that was not to be published for at least fifty years.
Brown published some homoerotic poems in his collection Drift (1900), but was hostile to the Uranian writers in the circle of Edward Carpenter, and because of his suppression of the truth about Symonds they saw him as a hindrance to homosexual emancipation. One of his surviving poems, a psychological gem, depicts a boring society musicale in which Brown can't keep his eyes off a broad-shouldered servant when he should be concentrating on the performing artiste. Each stanza ends with the line, "But I liked their footman John the best." And he did, too.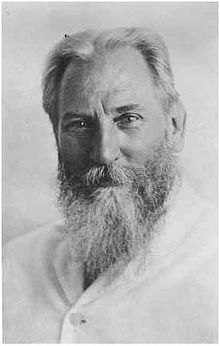 1854 – Charles Webster Leadbeater was a British clergyman, occultist, and author who played a prominent part in the Theosophical Society. While a curate in the Church of England in Hampshire, he became interested in Theosophy and eventually left the Church. In 1884 he moved to Adyar, the headquarters of the Theosophical Society near Madras, India. He devoted himself to the cause of Theosophy and the related Liberal Catholic Church for the rest of his life. (d.1934)
He traveled in Ceylon with Henry S. Olcott, one of the founders of Theosophy, and publicly professed himself to be a Buddhist. He returned to England in 1890 and became a tutor. After the death of Helena Petrovna Blavatsky in 1891, Leadbeater wielded considerable influence over Annie Besant, Blavatsky's successor, in part due to his reputed clairvoyant abilities.
Leadbeater's homosexuality became a matter of ongoing embarrassment to Besant and the society. In 1906 several mothers in the United States brought charges against Leadbeater for immoral practices with their sons. Besant found it impossible to believe these charges, so the mothers appealed to Olcott, then in London, and a judicial committee of the society summoned Leadbeater to appear before them. In the face of clear evidence, Leadbeater was obliged to resign from the society.
However, after Olcott's death, the Leadbeater scandal took a bizarre turn. In an Open Letter, Weller van Hook, General Secretary of the American Section, vigorously defended Leadbeater's sex theories on the upbringing of young boys and even claimed that this defense was dictated to him by a Theosophical Master, or Mahatma. Leadbeater had initially designated van Hook's son as the new World Savior and believed that he was due to appear in the immediate future.
In July 1908 the British Convention of the society carried a resolution to the president and general council requesting that Leadbeater and his practices be repudiated. The council did not agree and "saw no reason why Mr. Leadbeater should not be restored to membership." This action prompted some 700 members (including the scholar G. R. S. Mead ) to resign. Leadbeater then rejoined the society, settled in Madras, and for several years exerted powerful influence over the Indian section, emphasizing clairvoyant teachings and an exalted lineage of reincarnation.
During World War I he entered the newly formed Liberal Catholic Church and wrote many of the church's basic texts.
In 1908 Leadbeater switched allegiance and designated a young Brahmin boy, Jiddu Krishnamurti, as the future World Teacher, or Messiah. Besant saw to Krishnamurti's education and later founded the Order of the Star in the East to propagate his mission. After a decade of work, during which the society saw its greatest expansion and membership growth, Krishnamurti publicly renounced his messianic role in 1929, dissolved the order, and dropped his connections with Theosophy. He became an independent Indian spiritual teacher and taught all over the world.
The reemergence of the charges of active homosexuality with minor boys forced Leadbeater out of India. He moved to Australia, where he was living when Bishop James I. Wedgewood made his initial world tour establishing the Liberal Catholic Church. Wedgewood consecrated Leadbeater as bishop of Australia of the Liberal Catholic Church. Leadbeater remained in Australia, though at a distance from the local Theosophists, for the rest of his life. He died February 29, 1934.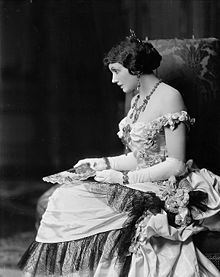 1898 – American actress, Katharine Cornell, was born (d.1974). A stage actress, writer, and theater owner and producer noted for her major Broadway roles in serious dramas, often directed by her husband, Guthrie McClintic. For forty years, actress Katharine Cornell and her husband, director Guthrie McClintic, sustained one of the most celebrated and successful partnerships in the American theater. Alexander Woollcott considered her one of his "first ladies of the American stage." He should know since he was one of the greatest drama critics of the 20th century.
McClintic first directed Cornell in 1925 when she starred in The Green Hat. They went on to collaborate on a total of twenty-eight productions, most of which they presented under their own management. They achieved their greatest success in 1931 when, under McClintic's direction, Cornell portrayed Elizabeth Barrett in Rudolph Besier's The Barretts of Wimpole Street.
Even in theatrical circles, little was known about Cornell's and McClintic's sexual lives beyond the general knowledge that both were Gay. However, it seems clear that their relationship was a nonsexual one, at least after the first few years, and that both partners consistently pursued same-sex attachments. Nevertheless, McClintic and Cornell remained a devoted couple from their marriage in 1921 until McClintic's death in 1961. In many ways, they were the American Vita Sackville-West and Harold Nicolson.

1923 - The Wisconsin Attorney General issues an opinion that any person convicted of sodomy can have a professional license taken away.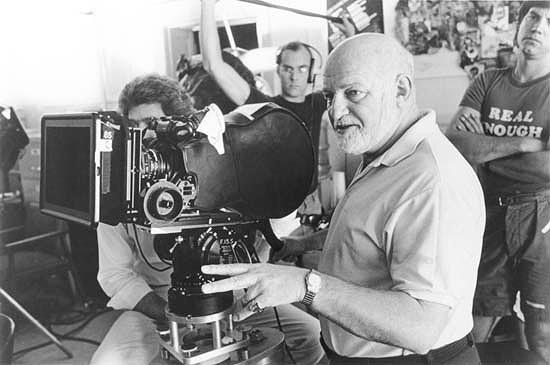 1926 – John Schlesinger, the English film director, was born on this date (d.2003). He was an unheralded pioneer. Always a daring innovator, Schlesinger was a significant force in introducing homosexual themes into mainstream British and American films.
His early work for the BBC led to his first feature film, Terminus (1961), a documentary set in a London train station. Subsequently, he was selected by producer Joseph Janni to direct a series of films that focused on the restlessness of young people coming of age at the beginning of the "swinging sixties."
Notable for their empathetic treatment of their youthful protagonists, these films featured such rising stars as Alan Bates, Tom Courtenay, and Julie Christie, and include A Kind of Loving (1962), Billy Liar (1963), and Darling (1965).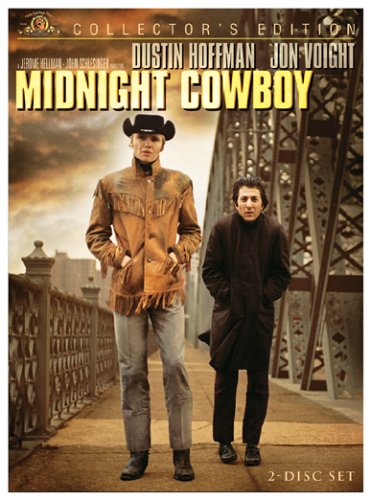 Schlesinger's first American film, Midnight Cowboy (1969), which won the Academy Award for Best Picture despite an "X" rating, focuses on a relationship between two men, a male hustler (Jon Voigt) and an ailing con artist (Dustin Hoffman). It also features a disturbing scene in which the hustler beats up a client. Midnight Cowboy was kicked to pieces by the critics for being too Gay, and by militant Gays for not being Gay enough.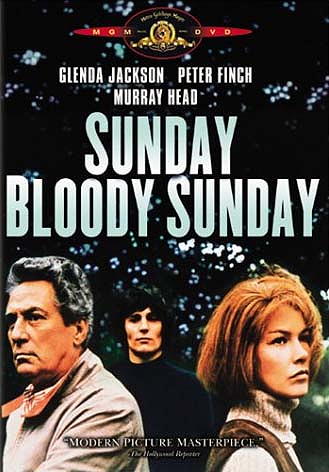 Released in 1971, only four years after homosexual acts between male adults in private were decriminalized in Britain, Sunday Bloody Sunday explores a romantic triangle with a different twist: an older gay man (Peter Finch) and a divorcee (Glenda Jackson) become rivals for the sexual attention of a younger man (Murray Head).
A later film, The Next Best Thing (1999), takes a wry look at a one-night stand (and an ensuing pregnancy) between a gay man (Rupert Everett) and a straight woman (Madonna).
Schlesinger never made a secret of his homosexuality, and he lived quite openly with his partner Michael Childers from the late 1960s until the end of his life in 2003.
He became publicly "out," however, when, in 1991, Sir Ian McKellen, the first openly gay individual to be knighted by the British monarchy, was attacked in a public letter from filmmaker Derek Jarman for accepting the honor. Schlesinger was one of the dozen British gay and lesbian artists who signed a respectful response in McKellen's defense.
Schlesinger died on July 25, 2003 in Palm Springs, California, following a prolonged illness.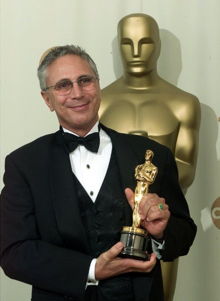 1938 – American composer of symphonies, chamber works, choral settings, operas, and film scores, John Corigliano has created some of the most moving music inspired by the AIDS epidemic.
Corigliano was born in New York into a highly musical family. His father was a distinguished violinist who was concertmaster of the New York Philharmonic from 1943 to 1966, while his mother was an accomplished pianist.
He is perhaps best known for his score to the film The Red Violin (1997), for which he received an Academy Award; his music for the opera The Ghosts of Versailles (1991), which was commissioned and premiered by the Metropolitan Opera, New York; and for his Symphony No. 1 (1990).
Symphony No. 1 was inspired by the loss of many of Corigliano's friends to AIDS. Commissioned by Sir Georg Solti and the Chicago Symphony Orchestra, the symphony is notable for its large scale and dark mood. Although inspired by the devastation of AIDS, the symphony also stands on its own as a piece of music devoid of specific historical context.
Its third movement, "Guilio's Song," includes a cello solo based on a theme improvised by Corigliano and his cellist friend Guilio Sorrentino. This third movement inspired the separate, briefer chaconne Of Rage and Remembrance (1993), which was commissioned by gay men's choruses in Seattle, New York City, and San Francisco.
Scored for chorus and soloists (mezzo-soprano, boy soprano, two tenors, and two baritones), this work is set to poetry about loss by poet and playwright William Hoffmann and farewells to various friends lost to AIDS; the work concludes with a verse from Psalm 23, "Yea, though I walk through the valley of the shadow of death," sung in Hebrew by a boy soprano.
The vocal score explicitly names friends of Corigliano and Hoffmann who have died of AIDS, and directs the singers to name friends whom they have lost to AIDS as well. Thus the work is not only an occasional piece but also a work in the long, venerable tradition of communal choral lament.
John Corigliano, who is openly gay, lives with his partner, composer Mark Adamo in New York City; the two were legally married in California by the conductor Marin Alsop in August 2008.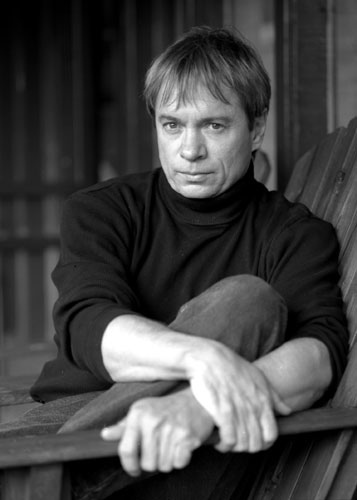 1947 – Jean-Pierre Perreault (d.2002) was a Canadian dancer and choreographer. Jean-Pierre studied classical and modern dance in Montreal, New York and Paris. From 1967 he danced with Le Groupe de la Place Royale. He made his choreographic debut with Le Groupe in 1972, and later became co-artistic director with Peter Boneham.
In 1981, he left Le Groupe and worked as a choreographer and guest teacher in Canada and Europe, including Simon Fraser University in Vancouver, the Laban Centre in London and the Ballets Cullberg in Stockholm.
Between 1969 and 1983, he travelled and studied in Europe, Asia and Africa, during which time he pursued his particular interests in architecture, sacred art and ritual. His observations led him to a comparative analysis of traditional dance and functional movement, and a study of the influence of costume and social organization on dance and choreography.
Returning to Montreal in 1984, he accepted a position as professor in the Dance Department of the Université du Québec à Montréal, and founded his own dance company: the Fondation Jean-Pierre Perreault.
He is best known for his modern dance spectacle, Joe.
He was invited to show his drawings in solo exhibitions in New York, Anvers, Montreal and Stockholm. Jean-Pierre was the recipient of the Jean A. Chalmers Award for Choreography in 1990. He died at the Hôpital Notre-Dame in Montréal, of cancer.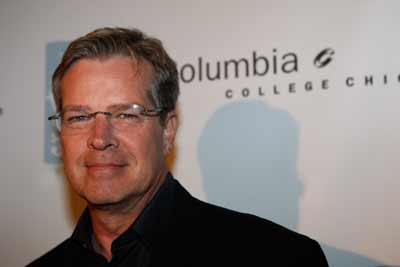 1953 – Steve Kmetko is an American entertainment television host and reporter.
Kmetko was born in Rhinelander, Wisconsin. His most prominent job was on the E! cable network. He had previously worked as an entertainment reporter for CBS's Los Angeles affiliate (KCBS). The television station replaced him with Ted Casablanca. Before that, he was a news anchor for station WAVE-TV in Louisville, Kentucky and WOTV (now WOOD-TV) in Grand Rapids, Michigan.
In 1999, Kmetko gave an official "coming out" interview to
The Advocate
's Editor In Chief,
Judy Wieder
, citing as his reason for doing it:
"It's like what Nathan Lane told you when he came out in The Advocate. It's about what happened to Matthew Shepard. By making this simple statement, maybe people will think twice about other gay people they encounter. Hopefully they'll look at me and say, 'Well, he's succeeded and come out and has a pretty good life."
After his interview with The Advocate, Kmetko hosted the National Lesbian and Gay Journalists Association's Excellence in Journalism Awards on October 4, 2005, at the Mark Taper Forum in Los Angeles, California. In May 2007, Kmetko went on the air as a general assignment reporter for Los Angeles's KTTV Fox 11 News.
Kmetko now trains celebrities on the art of being interviewed. He works for Media Training company, J2 Strategic Communications, alongside Bob Goen, Jon Kelley and Terry Murphy. He also has served as producer and reporter of several video segments on California's gay-marriage ruling for theadvocate.com, the website of the gay news magazine The Advocate.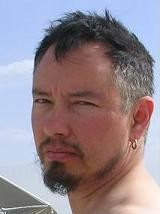 1957 – Max Wolf Valerio, born in Heidelberg, West Germany, is a poet, memoir writer, essayist and actor. He has lived for many years in San Francisco, California. He is of Kainai (Blackfoot/Blood), Sephardic Jewish Converso, and Northern European descent.
Valerio's 2006 memoir The Testosterone Files is one of his most prominent pieces of writing. It describes his transformation and experiences as a trans man. He also writes and performs poetry, and acts on both film and stage.
Max was born in a United States Army hospital in Heidelberg Germany and then, traveled to San Francisco after a year and a half. They lived on the Presidio Army base while there before traveling on after another 18 months. Valerio lived in many states including Maryland, Washington, California, Kansas, Oklahoma, and Colorado, as well as in Canada, and again in Germany as a child and teenager.
Growing up Max Valerio had fair skin, light eyes and light hair and was often confused for Russian, half-Chinese, Hungarian or as a white American. Max Valerio's mother came from Black Foot descent, specifically from the Kainai or Blood Band reserve. He grew up on the Blood Reserve in Alberta, Canada. Max Valerio was a part of the American Indian Movement and participated in marches and visited the Pine Ridge Reservation when it was under siege by the F.B.I after the Wounded Knee Occupation.
Growing up Valerio had a hard time relating to girls. He felt that he did not fit in because of his masculine nature and at times would offer to play male roles but it would not approved by the female counterparts that he was attempting to play with. He decided to identify himself as a lesbian as a teen because it made the most sense to him at the time. Max Valerio transitioned in 1989 from female to male.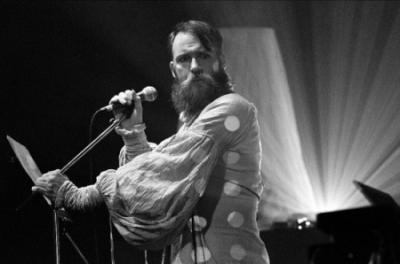 1962 – John Balance (d.2004), (first name also spelled Jhon and Jhonn); a pseudonym for Geoffrey Laurence Burton, later Geoff(rey) or Geff Rushton (his stepfather's last name) , was an English musician, poet and a co-founder of the experimental music group Coil , in collaboration with his partner Peter 'Sleazy' Christopherson. He was responsible for vocals, lyrics, chants, synthetics and various esoteric sound-making instruments and devices.
Outside of Coil he collaborated with Nurse with Wound, Death in June, Psychic TV, Current 93, Chris & Cosey, Thighpaulsandra and produced several Nine Inch Nails remixes. His early work and wide-ranging collaborations made him one of the most influential figures in the industrial, experimental minimalist and neofolk music scenes.
John was a farmer's son, born Geoffrey Burton, in Mansfield, Nottinghamshire. When his mother remarried, he took the surname Rushton. He attended an Oxfordshire boarding school, but, diagnosed with schizophrenia, spent time in a mental hospital. He took solace in Aleister Crowley's works, and, as "Scabmental", wrote a fanzine and made music.
John met Peter - then playing keyboards for Genesis P-Orridge - just before his 18th birthday. In 1981 John quit Sussex University after one term, and they became lovers. Before Coil, they appeared on Psychic TV's albums Dreams Less Sweet (1983), and the live NY Scum.
John and Peter turned Coil into a duo in 1984. Coil was the only band based around a gay male couple and they delighted in the "male sexual chemistry" this created. In the mid-1980s, gay pop was coming out of the closet, but Coil were the first resolutely queer group; their words dealt with desire, disease, dirt, death and drugs, and their collages sounded dark, dank and dangerous.
Coil's first release was How To Destroy Angels (1984), 17 minutes of "ritual music for the accumulation of male sexual energy".
In the 1990s, Peter and John - now "Jhonn" - moved to an old Somerset schoolhouse, making commercials and videos for acts ranging from Ministry to Bjorn Again.
John was a heavy drinker. An album featuring Coil-associated acts, Foxtrot, was released to help fund his 1998 rehab from drink and drug problems. He recovered, but split with Peter, though they remained close friends.
Balance died on 13 November 2004, after falling from a two-story balcony at his home. Peter Christopherson announced Balance's death on the Threshold House website, and provided details surrounding the accident. Balance's memorial service was held near Bristol on 23 November, and was attended by approximately 100 people. John is survived by his partner, the artist Ian Johnstone.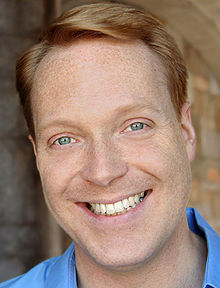 1970 – Kevin Allison, born in Cincinnati, Ohio, is a comedic writer and actor. He is perhaps best known as a writing and performing member of The State on MTV. Popular sketches on the show starring Allison include "Taco Man," "Mr. Magina", "Dreamboy", and "The Jew, the Italian, and the Redhead Gay". Allison came out as gay to the national media at 24 when The State began airing in 1994.
Allison created and hosts the uncensored weekly audio podcast RISK!, a storytelling show "where people tell true stories they never thought they'd dare to share." RISK! is also a monthly live show in New York City and Los Angeles. Allison tours to other cities with the show on a consistent basis as well. The live show debuted in August 2009 at Arlene's Grocery in New York and moved to Joe's Pub in October with guests like Margaret Cho, Rachel Dratch, Michael Ian Black, Andy Borowitz, and Janeane Garofalo dropping their usual material for a night to tell unusually honest and often embarrassing stories.
Allison's most recent film and TV appearances include Reno 911!: Miami, The Ten, Wedding Daze, VH1's Best Week Ever, IFC's Comedy Bang Bang and HBO's Flight of the Conchords. He has written for TV and for production companies like JibJab and Blue Man Group. Allison has taught sketch comedy and storytelling classes at New York University, the People's Improv Theater in New York City (where he also served as artistic director), and the Philly Improv Theater in Philadelphia.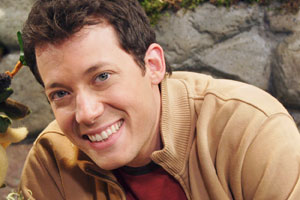 1978 – John Tartaglia American actor, dancer, puppeteer, and singer. Tartaglia was born in Maple Shade, New Jersey, U.S.. He joined Sesame Street's puppetry team at the age of 16 part-time, performing as a right hand and many minor characters, including Phoebe and being the backup for Kevin Clash's Elmo. He performed Ernie for the second season of Play with Me Sesame and Oscar the Grouch for Sesame Street 4D. He became a full time part of Sesame Street at the age of 18.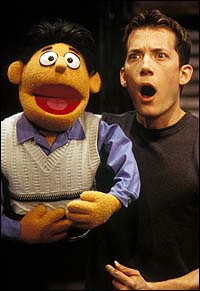 Tartaglia created and puppeteered the roles of Princeton (the recent college grad) and Rod (the closeted Republican-investment banker) in the Tony Award-winning Broadway musical Avenue Q, which opened July 31, 2003. For the roles, he was nominated for the Tony Award for Best Leading Actor in a Musical in 2004. He left the cast on January 30, 2005.
Tartaglia appeared in 2004 at the 14th annual Broadway Bares, which was a great success raising $525,000 to benefit Broadway Cares/Equity Fights AIDS.
His partner is fellow actor and singer Michael Shawn Lewis.
He played the roles of Pinocchio and the Magic Mirror in Shrek the Musical, another musical in which Tartaglia also performed all of the puppets in the show. After a try-out in Seattle the show landed in New York at The Broadway Theatre beginning in December 2008. He performed in the show until August 2009 and was replaced by Wicked star, Robb Sapp. He returned to the show in December 2009 where he stayed until its closure on January 3, 2010.
He appeared in his own television series for Playhouse Disney called Johnny and the Sprites as creator, executive producer, and star. While the episodes began as only 5-minute interstitials, the show began a full 30-minute series on January 13, 2007. The show began filming Season 2 during mid-2007.
Tartaglia hosts a radio show on Sirius XM On Broadway called Sunday Funday with John Tartaglia.


1981 – Metropolitan Community Church of Toronto pastor Brent Hawkes begins a 25-day hunger strike to protest the Operation Soap arrests and police treatmnet of homosexuals.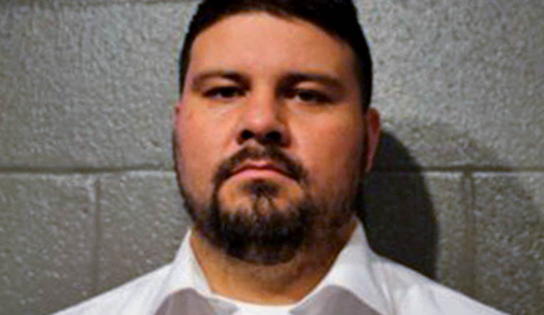 1982 – Ralph Shortey is an American convicted felon and former politician and businessman. A member of the Republican Party, he was elected to the Oklahoma Senate in 2010, defeating several challengers in primary elections, re-elected in 2014 and served his term until 2017. Shortey advocated 'family values' during his campaigns and was known for his imposing body structure, standing 6 feet 6 inches, and weighing 315 pounds.
On March 16, 2017, Shortey was charged by the Cleveland County District Attorney with three felony counts – soliciting a minor for prostitution, prostitution within 1,000 feet (300 m) of a church, and transporting someone for prostitution – after he was caught with a 17-year-old boy in a motel room in Moore, Oklahoma. Police said that they discovered sexually explicit text messages between the duo in which Shortey called the teen "baby boy" and offered him cash in exchange for sexual acts.
Shortey turned himself in the same day and was released on a $100,000 bond. The FBI and U.S. Secret Service in Oklahoma City both confirmed that they had joined the investigation into Shortey, and the FBI conducted a search of his home. The age of consent in Oklahoma is 16, but, under state law, engaging in prostitution with anyone under 18 is illegal.
After the reports emerged, but before charges were filed, the Oklahoma Senate unanimously voted to strip Shortey of a variety of privileges, including his parking space, office, and positions on committees, although he retained his seat, ability to vote, and salary. A number of Oklahoma officials from both parties called upon Shortey to step down, including Governor Mary Fallin. Shortey resigned from office on March 22, 2017—six days after being charged.
On September 5, 2017, a federal grand jury indicted Shortey on four federal sex trafficking and child pornography charges, involving both the March incident and videos that Shortey is accused of distributing from his smartphone in 2012 and 2013. Shortey pleaded not guilty to these charges. After the federal charges were announced, the Cleveland County district attorney dropped the state charges. A federal jury trial had been scheduled for December 2017.
On November 19, 2017, Shortey reached an agreement to plead guilty on November 30 to one count of child sex trafficking; the prosecutor agreed to have the child pornography counts removed. Shortey was jailed immediately after pleading guilty on November 30 and faced a sentence of at least 10 years in prison, with Judge Timothy D. DeGiusti to decide in 2018. In early December 2017, police released their video of Shortey's arrest at a motel where he was found with the 17-year-old male prostitute. In June 2018, prosecutors revealed in a sentencing memorandum that Shortey had sex twice with the victim in the year before they were found together at the hotel.
Jailed since his guilty plea, Shortey was sentenced in Oklahoma City federal court on September 17, 2018, to a total of 15 years in prison, and 10 years of supervised release. His attorney, who said the sentence was fair, has requested that Shortey serve it at a facility in Texas with a sex offender rehab program.

1991 – The Direct Action group OUTRAGE! organizes a gay and lesbian kiss-in at Piccadilly Circus in protest of a section of the Sexual Offences Act that makes public displays of affection between men illegal. Also on this day in London, 7,000 demonstrators march to protest the recent arrest of gay male s/m devotees and other anti-gay/lesbian initiatives.

1997 – An episode of The Simpsons called 'Homer's Phobia' airs, exploring gay themes.

2007 – According to a poll, 80% of Italians supported proposed legislation that will grant property and inheritance rights to registered same-sex cohabitees despite Vatican opposition to the laws.

FEBRUARY 17 →
[{(o)}]|[{(o)}]|[{(o)}]|[{(o)}]| [{(o)}]|[{(o)}]