January 21
[{(o)}]|[{(o)}]|[{(o)}]|[{(o)}]| [{(o)}]|[{(o)}]

Added 2023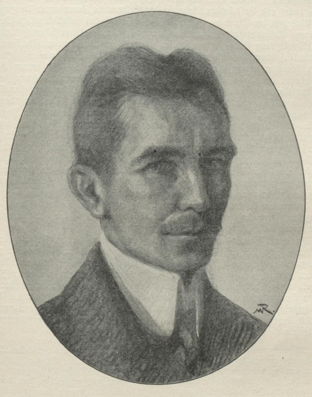 1870 – Kurt Martens was a novelist and short fiction writer, born in Leipzig, Germany.
While German writer Kurt Martens wrote numerous novels and novella-length works during his career, he remains best known for his literary friendship with novelist Thomas Mann. In the early part of Martens's career, he and Mann shared thoughts about writing and shared admiration for each other; Mann even dedicated his well-known novella Tonio Kröger to Martens as a token of their camaraderie. Gradually, however, as Mann's star rose and Martens's fell, the friendship faded.
Martens was born in the city of Leipzig. His parents were wealthy; Martens came from "a patrician and conservative home." He was educated thoroughly at boarding school, though he later described his schooldays in harrowing terms.
In the first volume of his autobiography he writes of the harmful effect his upbringing in boarding schools had had upon him. Some of the teachers had been excellent; but the headmaster was unaware of what went on outside the classroom, and Martens had early been introduced to homosexual practices. These involvements, however much Martens claims to regret them, are recounted with a great deal more ardor in his autobiography than are his later heterosexual adventures and the vague and hasty story of his engagement and marriage.
In 1895, Martens moved to Dresden to begin a legal career, but a year later he decided to focus wholly on his writing. In 1896, he began to compose his first and best novel, Roman aus der Décadence, a semi-autobiographical story about Just, a young trainee in the Leipzig court system.
After his first success, the remainder of the author's career proved to be anticlimactic. Though as a young editor Thomas Mann had accepted a story of Martens's for his magazine, Simplicissimus, Mann became increasingly critical of Martens's work.
Throughout the 1920s and 1930s, Martens continued to write about the same subject that had initially interested him: the conflict between wealth and birth.
After Dresden was bombed during World War II, two of Martens's manuscripts, along with his household, perished in flames, and he committed suicide in the ruins of his home shortly after.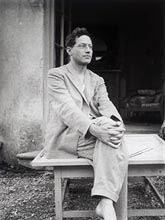 1885 – Duncan Grant (d.1978) was one of the major British artists of the twentieth century, as well as the sexual catalyst of that remarkable group of friends, the Bloomsbury Circle, which included, among others, writer Lytton Strachey and economist John Maynard Keynes, who were to be among Grant's lovers.
Born Duncan James Corrow Grant in Scotland into an artistically cultivated Scottish family prominent in governing the British empire, Grant as a child recognized his attraction to other boys and actively sought out sexual encounters with them.
Grant spent his childhood in India but returned to Britain in 1893. He travelled to Paris in 1906, where he studied with Jacques-Emile Blanche and became acquainted with Picasso and other influential artists of the time. In 1910, he returned to England to exhibit as a post-impressionist and then experimented with abstraction.
Famous for his use of color, he was called "the Matisse of Britain." His career flourished and his work was widely commissioned and collected by patrons, including Queen Elizabeth (the late Queen Mother), as well as by museums throughout the world.
Soon after World War II, the abstract school triumphed. Nevertheless, Grant had begun painting in a representational style, where his unabashed depictions of the male figure declared his sexual preference.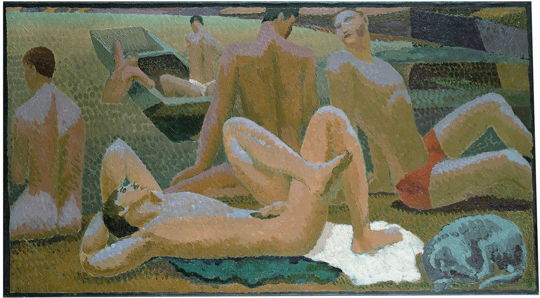 Bathers by the Pond
Throughout his life, Grant produced homoerotic sketches and paintings. When he was commissioned to decorate the Russell Chantry in Lincoln Cathedral in the late 1950s, he used his lover, the youthful, blond, physically beautiful Paul Roche, as the model for the face and body of Christ.
Despite the oppressiveness of British law and social attitudes condemning homosexuality, Grant lived openly as a gay man. "Never be ashamed," he liked to say. He remarked that his moral sensibility came from the Regency period, the pre-Victorian era noted for its relaxed sexual mores.
Although unabashedly homosexual in orientation, Grant was the object of desire of men and women alike. The painter Vanessa Bell, for example, with whom Grant and her husband art critic Clive Bell, shared a Sussex farmhouse for many years, fell in love with him.
Grant reluctantly yielded when she climbed into bed with him. She became pregnant and, in 1918, gave birth to a daughter she named Angelica. Grant neither acknowledged nor denied his paternity. However, when Angelica was a teenager, Vanessa told her that Grant was her father.
The young woman was traumatized with outrage and bitterness. After her mother's revelation, Angelica initiated an affair with and later married writer David Garnett, whom she knew to have been Grant's lover at the time of her conception.
Grant died peacefully on May 9, 1978, at the age of 92, in the arms of his companion, the poet Paul Roche. Grant's will divided his estate, including the copyrights to his work, between Roche and Angelica Garnett.
Unfortunately, Garnett has used this power to restrict and generally deny permission to reproduce Grant's work. As a result, the artist remains something of a ghostly figure, despite the resurgent interest in representational art and the perennial fascination with Bloomsbury.
*****
In 2020, an extraordinary stash of more than 400 erotic drawings by Duncan Grant that was long thought to have been destroyed came to light, secretly passed down over decades from friend to friend and lover to lover.
In the 1940s and 50s Grant made hundreds of drawings, many of them explicit and often influenced by Greco-Roman traditions as well as contemporary physique magazines.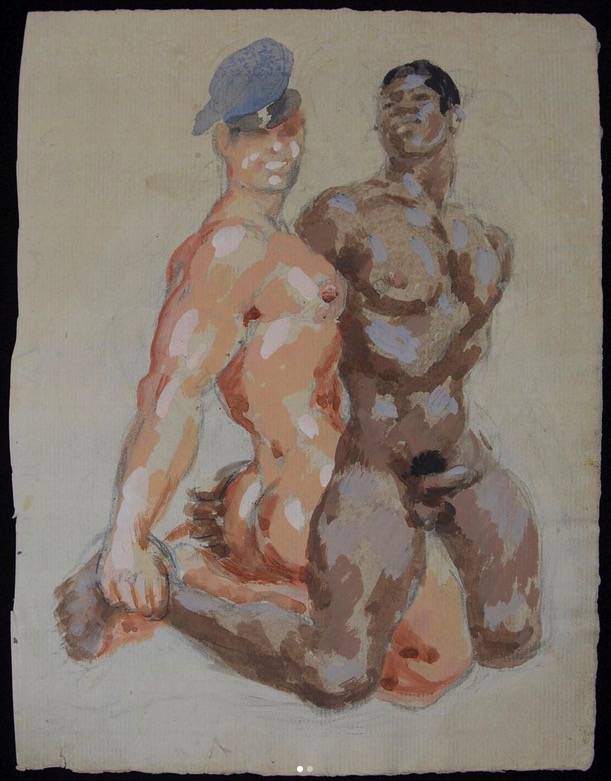 One of the sketches
(Click for larger)
In May 1959, Grant gave his friend Edward le Bas a folder marked "these drawings are very private". The mythology in Bloomsbury circles is that the drawings were later destroyed, probably by Le Bas's sister. That was that, until Nathaniel Hepburn, the director of Charleston, the beautiful Sussex farmhouse Grant and Vanessa Bell called home, was contacted with an offer of the drawings.
The offer came from the retired theatre designer Norman Coates, who for years stored the drawings in plastic folders under his bed.
Coates said the drawings were "extraordinary, so in your face. You can't avoid them. When I've occasionally brought them out to show selected friends after dinner, after the initial 'My God' exclamation at these very explicit drawings, they mellow … the sexual element really doesn't dominate.
"It is the painting and the skill of his drawing and the aesthetic of it which negates the sexiness of them. It becomes irrelevant that the subject is what it is … it is a very odd feeling. It just becomes a beautiful collection of pictures."
Coates was left the drawings by his partner, Mattei Radev, who died in 2009. Radev, a Bloomsbury mainstay who as a younger man had had a secret and tortured affair with E.M. Forster, was left them by Eardley Knollys, who died in 1991.
Knollys, who ran the influential Storran gallery in London and had an affair with Jean Cocteau, was given them by Le Bas, a painter. Le Bas was given them by Grant, a man who the economist John Maynard Keynes briefly thought might be the love of his life.
Hepburn said the drawings were often explicit fantasies but, as a whole, they were something more. "They are, I think, a body of work that talks of love. Of course at a time they were made, that is a love that was illegal," he said. "He was never able to share the works. How we see them now will be very different."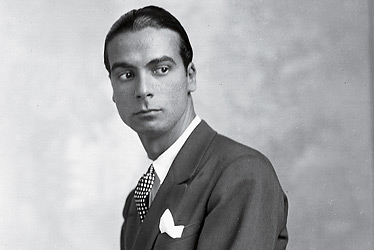 1895 – The best known Spanish fashion designer, Cristóbal Balenciaga was born (d.1972). Regarded as the master of fashion, his classic designs inspired the fashion industry throughout most of the twentieth century and continue to exert influence.
Born in Guetaria, near San Sebastian, Spain, Cristóbal Balenciaga Eisaguirre was the son of a fisherman. He studied needlework and dressmaking with his mother until 1910. In 1915, he established his own tailoring business under the sponsorship of Marquesa de Casa Torres. By the early 1930s he had established a reputation as Spain's leading couturier. Following the outbreak of the Spanish Civil War in 1936, Balenciaga closed his three couture houses and left Spain. After a brief stay in London, Balenciaga settled in Paris and in 1937 opened The House of Balenciaga on Avenue George V.
Balenciaga never married. This fact, coupled with his career in fashion, has led to speculation and rumors about his sexuality. A deeply private man, he never discussed his personal life publicly. One particular incident reported by writer Jacqueline Demornex may, however, throw a little light on his sexuality. After an argument between the couturier Coco Chanel and Balenciaga, Chanel allegedly made the following observation to a mutual friend: "It is obvious that he dislikes them (women); look at the way he conceals blouses under suits, just to expose the wrinkles in their necks." Inasmuch as such charges are frequently made against gay male designers, Demornex ponders why Chanel attacked Balenciaga in such a way: was it his age, his way of dressing women, or his private life?
So flattering were Balenciaga's creations that women often ordered more than one of each design so that they could wear one while the other was being cleaned or so they could keep one at each of their houses. Remembered as a master of black, Balenciaga often favored a muted palette of colors, especially a combination of black and brown, inspired by the traditional dress of his native Spain. Spain was also the source and inspiration for his use of lace, his heavy embroidery with jet-encrusted trimmings, as well as the brilliant whites and the drama and dignity of stiff formal fabrics reminiscent of those painted by Goya and Velásquez.
In 1968 Balenciaga closed his business rather than see it compromised in a fashion era he did not respect. He retired to Spain and died in 1972.

1903
–
New York police
conduct the first recorded raid on a gay bathhouse, the Ariston Hotel Baths. Twenty-six men are arrested and 12 brought to trial on sodomy charges. Seven men received sentences ranging from 4 to 20 years in prison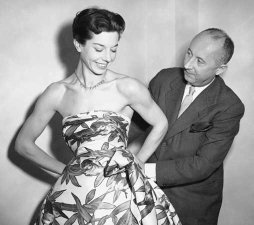 1905 – Fashion designer and icon Christian Dior was born on this date (d.1957). He was born in Granville, Manche, Normandy, France, the younger son of Maurice Dior, a manufacturer of fertilizer and chemicals, and his wife, the former Madeleine Martin. Dior had an elder brother, Raymond, whose daughter was the Nazi sympathizer Françoise Dior. Acceding to his parents' wishes, Dior attended the Ecole des Sciences Politiques from 1920 to 1925. The family, whose fortune was derived from the manufacture of fertilizer, had hopes he would become a diplomat, but Dior only wished to be involved in the arts. After leaving school he received money from his father so that in 1928 he could open a small art gallery, where he sold art by the likes of Pablo Picasso and Max Jacob. After a family financial disaster that resulted in his father losing his business, Dior was forced to shut down the gallery.
In the 1930s Dior made a living by doing sketches for haute couture houses. In 1938 he worked with Robert Piguet and later joined the fashion house of Lucien Lelong, where he and Pierre Balmain were the primary designers. In 1945 he went into business for himself, backed by Marcel Boussac, the cotton-fabric magnate. Dior's fashion house opened in December 1946, and the following February, he presented his first collection, known as Corolle. It was more famously known as the New Look. The actual phrase the "New Look" was coined by Carmel Snow, the powerful editor-in-chief of Harper's Bazaar.

Dior's designs were more voluptuous than the boxy, fabric-conserving shapes of the recent World War II styles, influenced by the rations on fabric. He was a master at creating shapes and silhouettes; Dior is quoted as saying "I have designed flower women." His look employed fabrics lined predominantly with percale, boned, bustier-style bodices, hip padding, wasp-waisted corsets and petticoats that made his dresses flare out from the waist, giving his models a very curvaceous form. The hem of the skirt was very flattering on the calves and ankles, creating a beautiful silhouette. Initially, women protested because his designs covered up their legs, which they had been unused to because of the previous limitations on fabric. There was also some backlash to Dior's designs form due to the amount of fabrics used in a single dress or suit--during one photo shoot in a Paris market, the models were attacked by female vendors over the profligacy of their dresses--but opposition ceased as the wartime shortages ended. The New Look revolutionized women's dress and reestablished Paris as the center of the fashion world after World War II.
Dior died at the health spa town Montecatini. Some reports say that he died of a heart attack after choking on a fish bone. Time magazine's obituary stated that he died of a heart attack after playing a game of cards. However, the Paris socialite and Dior acquaintance Alexis von Rosenberg, Baron de Rédé stated in his memoirs that contemporary rumor had it that the fashion designer succumbed to a heart attack after a strenuous sexual encounter with two young men. His companion, at the time of his death, was an Algerian-born singer, Jacques Benita.

1926 – Vita Sackville-West writes a love letter, dated this date, to Virginia Woolf that begins their love affair.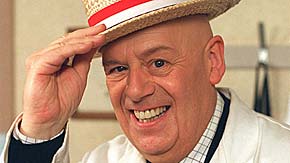 1938 – British actor and former policeman John Savident was born on this date. Best known for his role on TV programs like Yes, Minister (1980), Coronation Street (as Fred Elliot, 1994 - 2006), Sharpe's Regiment (1996), The Fortunes and Misfortunes of Moll Flanders (1996). Savident also appeared in films including Waterloo (1970), A Clockwork Orange (1971), The Raging Moon (1971), Galileo (1975), Gandhi (1982), Remains of the Day (1993), Othello(1995)
Despite his many film and TV roles, it was only during the 1990s when he joined the cast of Coronation Street as the bellicose but romantic butcher Fred Elliott that he became a household name. He made his first appearance on the show in 1994 and his character quickly became popular with viewers.
On 1 December 2000, Savident was stabbed in the neck by Michael Smith who claimed he was acting in self-defense. Savident said at the time "I suddenly felt somebody come up behind me and whizz me round so I was face down on the bed and then I felt a prick on my throat". Savident had met Smith in a gay bar. They then went to Savident's home apparently to discuss the theatre which Smith claimed was a euphemism for sex. The next week on Coronation Street the large sticking plaster on his character's neck was explained as a "butchering accident."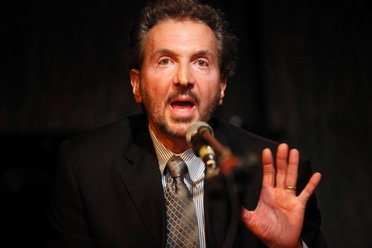 1947 – Joseph Nicolosi is an American clinical psychologist, founder and director of the Thomas Aquinas Psychological Clinic in Encino, California, and a founder and former president of the National Association for Research and Therapy of Homosexuality (NARTH). Nicolosi has advocated and practiced reparative therapy, a practice that he claims can help people overcome or mitigate their homosexual desires and replace them with heterosexual ones.
Nicolosi has described his theories in Reparative Therapy of Male Homosexuality: A New Clinical Approach and three other books. Nicolosi proposes that homosexuality is often the product of a condition he describes as gender-identity deficit caused by an alienation from, and perceived rejection by, individuals of the subject's gender. He holds a Ph.D. from the California School of Professional Psychology. Nicolosi is a founding member of the National Association for Research & Therapy of Homosexuality (NARTH) and was its president for some time. NARTH is a professional association that promotes the acceptance of conversion therapy, whose adherents purport successfully changing homosexuals into heterosexuals. He is an advisor to, and officer of, NARTH.
In 2012, California passed a law that banned the provision of conversion therapy to minors, including some of Nicolosi's existing patients. Nicolosi was named as a plaintiff in a lawsuit challenging the law on constitutional grounds but the law, effectively barring Nicolosi's clinic from taking on patients under the age of 18, was subsequently upheld.
In 2015, a New Jersey judge barred Nicolosi from appearing as an expert witness in a lawsuit filed against another provider of conversion therapy on the basis that expert opinions contrary to "the overwhelming weight of scientific opinion" should be not be admissible.

1952 – The Montana Supreme Court overturns a sodomy conviction because of testimony of other alleged sexual partners of the defendant. In addition, the only evident sex was spanking, something not covered by the sodomy law.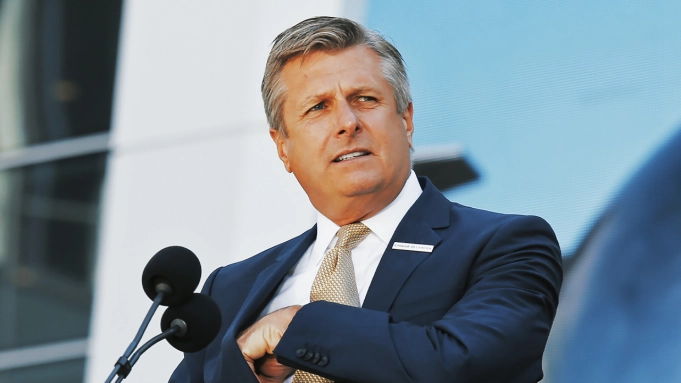 1953 – Rick Welts is an American sports executive, serving as the president and chief operating officer for the Golden State Warriors franchise of the National Basketball Association (NBA). Prior to that post, Welts had also served as the president and chief executive officer of the Phoenix Suns from July 2002 until September 9, 2011. From 1996 to 1999, he was the third-highest-ranking official in the NBA as its executive vice president and chief marketing officer.
Born in Seattle, Washington, Welts attended the University of Washington where he joined the Delta Chi fraternity. He worked for the Seattle SuperSonics from 1969 to 1979 in various capacities, from an initial stint as a ballboy to director of public relations when the SuperSonics won their (to date) only NBA Championship in 1979.
Welts later worked at the NBA's league offices from 1982 to 1999, eventually rising to the positions of executive vice president, chief marketing officer and president of NBA Properties. During this time, he was credited with the creation of the NBA All-Star Weekend concept in 1984 and, as the agent for USA Basketball, the marketing campaign for the 1992 Barcelona Olympics "Dream Team." He was named Brandweek's 1998 Marketer of the Year for his work with WNBA President Val Ackerman in launching the WNBA.
On May 15, 2011, Welts publicly came out as gay in an interview with The New York Times. He is the first prominent American sports executive to come out and be openly gay. Welts is a member of the advisory board for You Can Play, a campaign dedicated to fighting homophobia in sports.
Welts's first partner, whom he had met in a Seattle restaurant in 1977, died in March 1994 due to AIDS. Welts ran one obituary in Seattle that suggested anyone who wanted to make a remembrance could write a check to the University of Washington architectural school, his partner's major.
Welts was in another relationship from 1995 to 2009, which ended in part because of Welts' requirement that their relationship be hidden from public view.
On September 9, 2011, Welts announced he was resigning his position with the Suns in order to relocate to northern California and live with his new partner there. A few weeks later, Welts signed on as team president for the Warriors. During his tenure, his leadership would help turn the Warriors into a perennial contender, winning three out of five championships from 2015 to 2019. On March 31, 2018, it was announced Welts would be inducted into the Naismith Basketball Hall of Fame.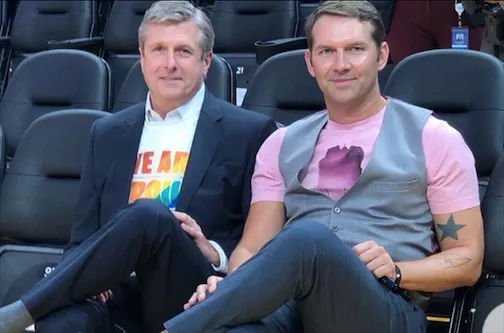 Welts and Gage, newlyweds
On January 10, 2020, Welts married Todd Gage, his partner of nine years, at San Francisco City Hall. The ceremony was officiated by mayor London Breed.
On April 8, 2021, Welts announced that he would step away from his position with the Warriors at the end of the season, but would remain as advisor for the team.

1959 – Antonio D'Amico is an Italian model and fashion designer.
D'Amico was born in Mesagne, in the Italian province of Brindisi, and later lived in Milan. He was hired as a part-time office administrator for his first job. He met Gianni Versace in 1982, and the couple eventually embarked on a long-term relationship that lasted 15 years, until Versace's murder in 1997. During that time, he worked as designer for the Versace Sport line. D'Amico now runs his own fashion design company.
Versace's will left D'Amico with a pension of 50 million lira a month for life, and the right to live in any of Versace's homes in Italy and the United States. However, since the properties that were left to D'Amico in Gianni's will actually belonged to the company, the homes belonged to Versace's sister Donatella, brother Santo, and his niece, Allegra after his death. After working out agreements with lawyers, D'Amico obtained a fraction of the pension and a restricted right to live in Gianni's properties. D'Amico's relations with the rest of the Versace family have not always been easy; Donatella said in March 1999,
"My relationship with Antonio is exactly as it was when Gianni was alive. I respected him as the boyfriend of my brother, but I never liked him as a person. So the relationship stayed the same."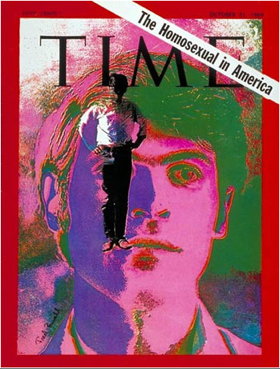 1966 – Time Magazine publishes an unsigned two-page article, "The Homosexual in America." The article includes statements such as "[Homosexuality] is a pathetic little second-rate substitute for reality, a pitiable flight from life. . . . it deserves no encouragement . . . no pretense that it is anything but a pernicious sickness."

1968 – A star athlete, Diane Whipple (d.2001) turned her love of sports into a career, becoming the popular and inspirational coach of the women's lacrosse team at Saint Mary's College in Moraga, California, near San Francisco. Just as she was beginning to enjoy success, however, she was killed in a vicious dog-mauling.
Her partner, Sharon Smith, not only cooperated with the prosecutor of the criminal case against the owners of the dangerous dogs but also took the unprecedented step of filing a civil suit against them, asserting the right of same-sex partners to be treated on an equal basis with heterosexuals. Her actions helped change California law.
Her grandfather encouraged his family to play sports, and Whipple followed her uncles into lacrosse, becoming an outstanding player at Manhasset High School. She continued as a student-athlete at Pennsylvania State University, where she was a three-time All-American and a key player in Penn State's national championships in 1987 and 1989.
In her senior year the university honored her as its best woman athlete, and she also won the prestigious title of National Player of the Year from the National Collegiate Athletic Association.
In addition to her prowess at lacrosse, Whipple was a runner, and she moved to California to train for the Olympic Games in the 800-meter dash. She missed qualifying for the 1996 team by less than two seconds but continued her dedication to running.
Whipple was living in San Diego in February 1994 when a friend she had met through lacrosse invited her to an evening of dinner and dancing in Los Angeles. Among the other guests was Sharon Smith, a college friend of the hostess in town for training to become a manager at Charles Schwab. As soon as Whipple saw Smith, she told their friend, "That is going to be mine."
The couple was well-matched. "They had the kind of love story sappy romance movies are made of," observed writer Aphrodite Jones. On a vacation in St. Thomas, they decided to have a commitment ceremony, writing their own vows and exchanging rings. Both hoped that their union would include children.
However, her visions of success on the playing field, along with her intention to grow old together with Smith, were brought to a sudden end when she was fatally mauled by dogs belonging to her neighbors on January 26, 2001.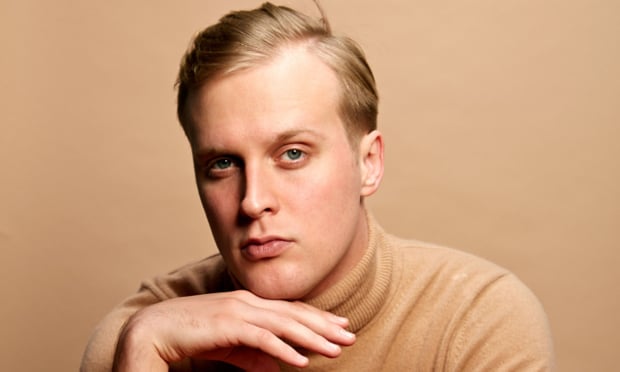 1988 – John Early is an American comedian and actor. He has appeared on 30 Rock as Jenna Maroney's son and in the independent film Fort Tilden. He stars in Search Party, which was written partly by Michael Showalter and also stars Alia Shawkat.
Early was featured on Lauren Lapkus' podcast (Episode #41, August 28, 2015), as well as Wet Hot American Summer: First Day of Camp, which was released on Netflix in the summer of 2015. He tours around the country with his stand-up/variety show "Literally Me" and also hosts a monthly variety event (called Showgasm) at Ars Nova in New York City. He has made voice appearances on two episodes of Bob's Burgers as brunch blogger Dalton Crespin.
Early frequently collaborates with comedians such as Hamm Samwich and Kate Berlant in a variety of sketch and filmed presentations. In 2016, he wrote and starred in his own 30-minute episode of the sketch show Netflix Presents: The Characters. He also had a small role as Evan in the 2017 comedy Beatriz at Dinner, starring Salma Hayek and John Lithgow.
Early is from Nashville, Tennessee. His father was a Presbyterian minister; his mother, a minister of the Disciples of Christ. He attended the University School of Nashville. He graduated from New York University where he majored in Acting. He is gay.


Javier Calvo and Javier Ambrossi
1991 – Javier Calvo Guirao is a Spanish actor, stage director, and film director. He is the best known for his role of Fernando "Fer" Redondo in the Antena 3 series Física o Química and for creating and directing the musical La llamada together with Javier Ambrossi, as well as co-directing its film adaptation.
Calvo began acting in theatre at age 11, eventually appearing in 2007 in the film Doctor Infierno. Beginning in 2008, he starred in the Antena 3 television series Física o Química, portraying gay teenager Fernando "Fer" Redondo. Focusing on problems such as drugs, addictions, anorexia and sexual orientation, the series attracted much controversy. Calvo considers the themes of the series "problems that are also present in reality". He, however, received critical acclaim for portraying a gay male in his debut role.
Since 2010, Calvo has been in a relationship with actor and director Javier Ambrossi.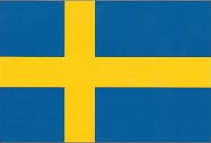 2009 – The Swedish parliament was presented with legislation that would allow Gay couples to marry in civil ceremonies or in the Lutheran Church, which until 2000 was the official church of Sweden. "The main proposal in the motion is that ... a person's gender will no longer have any bearing on whether they can marry. The marriage law and other laws concerning spouses will be rendered gender neutral according to the proposal," a statement from Prime Minister Fredrik Reinfeldt's conservative Moderates said.
The proposal had wide backing in parliament and is expected to be adopted, though a date has yet to be set for a vote. While heterosexuals in Sweden can choose to marry in either a civil ceremony or a church ceremony, homosexuals are currently only allowed to register their "partnerships" in a civil ceremony. Civil unions granting Gays and Lesbians the same legal status as married couples have been allowed in Sweden since 1995. If the new legislation is adopted, Sweden, already a pioneer in giving same-sex couples the right to adopt children, would become the first country in the world to allow Gays to marry within a major Church. Under the proposal, Lutheran pastors will be able to opt-out of performing Gay marriages if they have personal objections.

2009 – ABC television station in Los Angeles refused to air a Public Service Announcement about Gay Families claiming it was "too controversial" to run during inauguration coverage. KABC-TV in Los Angeles refused to run public service announcements from Get To Know Us First, a group that promotes acceptance of LGBT families.

2013 – President Obama made the first mention of gay rights in a U.S. inaugural address. The text of President Obama's Inauguration speech reads: "It is now our generation's task to carry on what those pioneers began. [. . .] Our journey is not complete until our gay brothers and sisters are treated like anyone else under the law — for if we are truly created equal, then surely the love we commit to one another must be equal as well."

JANUARY 22 →
[{(o)}]|[{(o)}]|[{(o)}]|[{(o)}]| [{(o)}]|[{(o)}]