March 1
[{(o)}]|[{(o)}]|[{(o)}]|[{(o)}]| [{(o)}]|[{(o)}]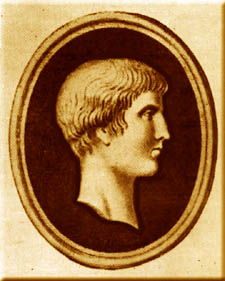 c. 38 AD – The Latin poet Marcus Valerius Martialis, known in English as Martial, was born on this date (d.circa 103 AD); a Latin poet from Hispania (the Iberian Peninsula) best known for his twelve books of Epigrams, published in Rome between 86 and 103, during the reigns of the emperors Domitian, Nerva and Trajan. Martial was an urbane and witty man who is certainly the best known writer, if not the inventor of the epigram. He displayed a great skill in adapting the form to a variety of uses.
His epigrams have the precision and economy of inscriptions on monuments and tombstones, the earliest examples of the form. In a single couplet of stinging wit, Martial can expose a pretentious or foolish person. A good number of the poet's epigrams suggest not only that he was sexually promiscuous, but that he spent a fair share of his time with young men, including Galaesus, Hyllus, Lygdus, Telesphorus, Dindymus, and Cestus. Indeed Martial was one of the Roman writers who made no effort to censure homosexuality, but praised its various aspects.
Upon being discovered by his wife "inside a boy" and offered the "same thing" by her, he responds with a list of mythological personages who, despite being married, took young male lovers. In his writings Martial described a wide range of homosexual behaviors, in part to poke fun at them like other minor standard deviations, but without too much moralizing.
One example of his work:
With your giant nose and cock
I bet you can with ease
When you get excited
check the end for cheese.
- Book VI, No. 36

1642 – In Plymouth, Edward Michell and Edward Preston are found guilty of "lewd and sodomitical practices" for engaging in frottage. Both are flogged.

1656 – New Haven Colony makes sexual relations between women a capital offense. This is the only of the English colonies to do so.

1665 – After a temporary takeover of New Netherland by the English, the governor of what is now called New York issues a proclamation making sodomy a capital crime. The law also covers New Jersey.

1810 – Frédéric Chopin, born Fryderyk Franciszek Chopin (d.1849) was a Polish composer and virtuoso pianist of the Romantic era who wrote primarily for solo piano. He has maintained worldwide renown as a leading musician of his era, one whose "poetic genius was based on a professional technique that was without equal in his generation."
Chopin was born in Żelazowa Wola in the Duchy of Warsaw and grew up in Warsaw, which in 1815 became part of Congress Poland. A child prodigy, he completed his musical education and composed his earlier works in Warsaw before leaving Poland at the age of 20, less than a month before the outbreak of the November 1830 Uprising. At 21, he settled in Paris. Thereafter – in the last 18 years of his life – he gave only 30 public performances, preferring the more intimate atmosphere of the salon. He supported himself by selling his compositions and by giving piano lessons, for which he was in high demand. Chopin formed a friendship with Franz Liszt and was admired by many of his other musical contemporaries, including Robert Schumann.
After a failed engagement to Maria Wodzinska from 1836 to 1837, he maintained an often troubled relationship with the French writer Amantine Dupin (known by her pen name, George Sand). A brief and unhappy visit to Mallorca with Sand in 1838–39 would prove one of his most productive periods of composition. In his final years, he was supported financially by his admirer Jane Stirling, who also arranged for him to visit Scotland in 1848. For most of his life, Chopin was in poor health. He died in Paris in 1849 at the age of 39, probably of pericarditis aggravated by tuberculosis.
There has been some debate about Chopin's sexuality. Chopin was a friend of the Marquis de Custine, who had been associated with homosexual scandals. A letter from de Custine to Chopin, inviting Chopin to visit, refers to the composer as an "inconstant sylph"; Kallberg recognizes the "impossibility of 'discovering' the truth" of what this may imply.
The music journalist Moritz Weber, searching Chopin's letters, said he discovered a "flood of declarations of love aimed at men", sometimes direct in their erotic tone, sometimes full of playful allusions. In one, Chopin described rumors of his affairs with women as a "cloak for hidden feelings".
"You don't like being kissed," Chopin wrote to his school friend Tytus Woyciechowski in one of 22 letters. "Please allow me to do so today. You have to pay for the dirty dream I had about you last night." Letters to the friend, who was actively involved in Poland's January uprising of 1863, often start with "My dearest life" and end with: "Give me a kiss, dearest lover."
But as recently as 2018, a Chopin biography by English-Canadian musicologist Alan Walker described Woyciechowski as a mere "bosom friend". The erotically charged letters addressed to a man, Walker writes in Fryderyk Chopin: A Life and Times, were the product of a "psychological confusion", a "mental twist", which made Chopin divert thoughts of sexual desire to his friend "that should more properly have been addressed to Konstancja [Gładkowska]", a Polish soprano with whom the composer has been described as having been infatuated.
Weber says his research has found no concrete evidence of Chopin's love for Gładkowska, or a supposed engagement to 16-year-old Maria Wodzińska. "These affairs were just rumors, based on flowery footnotes in biographies from the previous two centuries."
Some letters fall just short of being sexually explicit. In July 1837, Chopin wrote to his friend Julian Fontana in Paris from London, reporting with excitement about "great urinals" with "nowhere to have a good tinkle". Did he enjoy cruising the toilets of London?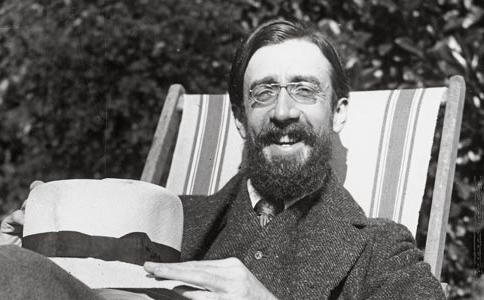 1880 – Lytton Strachey, author of Eminent Victorians was born on this date (d.1932). At Cambridge, he found his niche and made lasting friends, including those who would later form the nucleus of the Bloomsbury Group. It was in this milieu that Strachey wrote about and spoke openly of his homosexuality.
Lytton Strachey is not only the author of Eminent Victorians, one of the most popular books of its day, but also one of the liveliest rejoinders in Gay history. As a conscientious objector is WWI, he was asked what he'd do if a Hun were to rape his sister. "I'd throw myself between them," he replied, with uncharacteristic generosity (His sister, Dorothy, incidentally, was a Lesbian.)
Though Strachey spoke openly about his homosexuality with his Bloomsbury friends (he had a relationship with John Maynard Keynes, who also was part of the Bloomsbury group), it was not publicly revealed until (1967-8), in a biography by Michael Holroyd.
Two essays, not published during his lifetime, are explicitly homosexual. The first is an Arabian Nights inspired tale titled (appropriately) "An Arabian Night." It is a very light king-falls-in-love-with-shepherd-boy story.
The other essay is a thinly veiled defense of homosexuality probably inspired by the Oscar Wilde trial; here Strachey remarks:
but I perpetually wonder what an immoral act is ... whether it is immoral to embrace, whether it is immoral to make a seminal discharge, and whether it is immoral to copulate in a somewhat unusual manner ... Why, I wish to know, is it perfectly moral for me to copulate with a personage whose sexual organs are different from my own, and perfectly immoral for me to copulate with a personage whose sexual organs are not different?
He could inspire, however, keen contempt among outsiders. The novelist Vita Sackville-West loathed him, and the poet Rupert Brooke described a meeting with Strachey as a "most unbearably sickening disgusting blinding nightmare."
Because he was such a wit, and because of his differences with John Maynard Keynes over Rupert Brooke, Duncan Grant, and other young men, Strachey is sometimes seen as a bit of an effete twit. But he was experienced enough to tell E.M. Forster that the sexual relationship between the two main characters in Maurice was "rather diseased." All they ever did, he complained, was masturbate together (all that their creator knew to do, by the way).
Strachey thought that there were more interesting things to do, and one of the people with whom he did them was Alan Searle, who eventually became the companion of W. Somerset Maugham. Strachey called young Searle his "little Bronzino," and passed him on to Maugham. Years later, when Searle was sent for to live with the elderly writer, Maugham took one look at what twenty years and pounds had done to Searle and said, "My dear, you used to be quite a dish; now you're quite a tureen."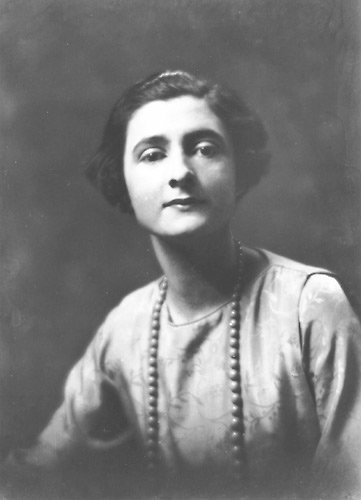 1893 – On this date the Cuban American poet, playwright, costume designer, and socialite Mercedes De Acosta was born. (d.1968). She is best remembered for her numerous love relationships with Hollywood personalities including Marlene Dietrich, Greta Garbo, Alla Nazimova, Tamara Karsavina, Eva Le Gallienne, Isadora Duncan, Katharine Cornell, Ona Munson, Adele Astaire and Tallulah Bankhead, amongst others, which she documented in her controversial autobiography Here Lies the Heart.
Although talented in her professional field, it is no doubt her personal life that has made her famous in Hollywood circles. She became involved in numerous Lesbian relationships with Hollywood's elite, claimed many more, and did not attempt to hide her sexuality.
In 1916 she began an affair with actress Alla Nazimova, and shortly thereafter started an affair with young actress Tallulah Bankhead, and later dancer Isadora Duncan. Shortly after marrying Abram Poole in 1920, de Acosta became involved in a turbulent five-year relationship with actress Eva Le Gallienne. The two women vacationed and travelled together often, at times visiting the salon of famed writer and socialite Natalie Barney in Europe. De Acosta wrote two plays for Eva during that time, Sandro Botticelli and Jehanne de Arc. Neither were successful, and the combined financial failures of both plays and de Acosta's possessive and jealous nature brought the affair to an end.
Over the next decade she amassed an ensemble of female partners, all of whom were either rising stars, or aging stars. These included Rudolph Valentino's alleged fiancée, actress Pola Negri, the writer Edith Wharton, writer and stage actress Katharine Cornell, socialite Dorothy ("Dickie") Fellowes-Gordon, and the writer Amy Lowell.
De Acosta was involved with married Russian ballerina Tamara Platonovna Karsavina throughout her life, after their first meeting in 1920. The two were as much friends as they were lovers, and Karsavina was one of the few who continued to be friendly toward de Acosta following the controversial autobiography released by the latter, exposing many of her relationships to the public.
Her memoir, Here Lies the Heart, was published in 1960 because Mercedes was seriously ill with a brain tumor and in need of money. Its revelations, though highly sanitized and supported as fact, resulted in the severing of numerous friendships of famous women who preferred their sexuality remain private, including that of the mercurial Garbo. Eva Le Gallienne in particular was furious, and completely did away with anything reminding her of de Acosta.
Many denounced her as a liar, stating that she invented these stories for fame. This is unlikely, as most of the affairs have been confirmed through personal correspondence, and many of the affairs were known to Hollywood insiders, but were kept out of the headlines for the sake of the actresses' careers. She found herself cut off from many of her friends and increasingly in financial straits. De Acosta died at age 75 in relative poverty and obscurity.
Alice B. Toklas, the lover of Gertrude Stein, wrote to her friend, Anita Loos, "...you can't dispose of Mercedes lightly— she has had the two most important women in the US—Greta Garbo and Marlene Dietrich."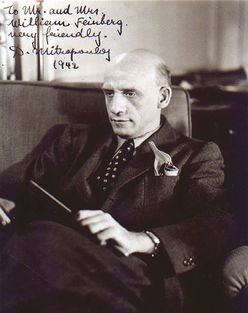 1896 – Dimitri Mitropoulos was a Greek conductor, pianist, and composer. (d.1960) He received international fame, in the classical music world, both as a major conductor and composer of the 20th century.
A native of Athens, Mitropoulos took an interest in music from his earliest years. At around age six he carved himself a little wooden flute to play. A few years later his parents provided him with piano lessons, at which he quickly excelled. His musical abilities brought him to the attention of a member of the faculty of the Athens Conservatory, who arranged for the boy to audit classes there and, in 1910 when he was old enough, to enroll as a regular student.
Mitropoulos continued his musical education in Belgium and in Berlin, where he studied with Ferruccio Busoni, who inspired him to concentrate on conducting rather than composition.
On Busoni's recommendation Mitropoulos was chosen as an assistant conductor of the Berlin Staatsoper in 1921. Three years later he returned to his native city to become the conductor of the Athens Symphony, a post he held for twelve years.
During his tenure in Athens, Mitropoulos was much in demand as a guest conductor and performed with most of the important orchestras of Europe.
His first trip to America came in 1936, when Serge Koussevitzky invited him to conduct the Boston Symphony Orchestra. His appearances there and in Cleveland and Minneapolis were enthusiastically received.
Mitropoulos returned to the United States the following year to become the conductor of the Minneapolis Symphony Orchestra.
Mitropoulos left Minneapolis in 1949 to share with Leopold Stokowski the duties of conductor and musical adviser of the New York Philharmonic Orchestra. The next year Stokowski left, and Mitropoulos was named full musical director, a position widely perceived as the most prestigious in classical music in the United States.
An element working against Mitropoulos was his sexual orientation, long an open secret in the music community. In the late 1940s and early 1950s, at the height of McCarthyism, it was not a good time to be known as a homosexual. Mitropoulos had always dodged questions about his bachelor status by claiming "I married my art" when queried by the press. In the 1950s, at the height of his success as conductor of the New York Philharmonic Orchestra, composer Dimitri Mitropoulos became the subject of rumor and innuendo concerning the open secret of his homosexuality, in effect making him yet another victim of McCarthy-era homophobia.
Ironically, among those encouraging the whispers was the closeted Leonard Bernstein, who, since he was married, could present himself as the sort of "family man" that the orchestra wanted in the decade of conformity.
Bernstein got his wish, being named co-conductor with Mitropoulos for the 1957-58 season and taking over as sole musical director the next. Typically gracious, Mitropoulos bowed out with praise for Bernstein's talent, but the loss of his position as director of the leading American orchestra was deeply hurtful to him, a wound from which he never fully recovered.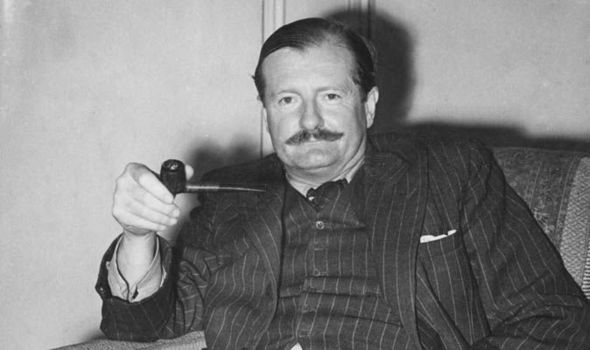 1899 – Oliver Baldwin, 2nd Earl Baldwin of Bewdley, known as Viscount Corvedale from 1937 to 1947, was a British politician (d.1958) who had a quixotic career at political odds to his father, three-time Prime Minister Stanley Baldwin.
Baldwin was educated at Eton College, and grew up in the shadow of his father's political career. He joined the Irish Guards in 1916 and served in France through the remainder of World War I. After the war he travelled extensively and worked as a journalist and travel writer. He was in Armenia with the job of an infantry instructor; there the Bolsheviks imprisoned him for two months and later he was imprisoned by the Turks for a further grim five months. Despite his Conservative family, he gradually grew to adopt left-wing views and eventually announced that he was a Marxist and joined the Labour Party. He frequently addressed crowds from a socialist platform at Hyde Park Corner.
At the 1929 election he won the seat Dudley of Dudley, and served as a backbench member of Ramsay MacDonald's Labour government, facing his defeated father across the House.
He remained on personal good terms with his father despite their different politics, as each regarded their differences as being of principle and not personality. Baldwin refrained from personally attacking his father, and when he visited him, there was a tacit agreement that politics was not a suitable subject for discussion. Lucy Baldwin, who was also a strong Conservative, came from a background where questioning received opinion was regarded as a good thing, supported her son - although she did not like to attend the House of Commons to see her son and husband on opposite sides.
In 1937 Stanley Baldwin retired from politics and was created Earl Baldwin of Bewdley. As a result Oliver Baldwin acquired the courtesy title Viscount Corvedale, although he remained a commoner. In 1939 he rejoined the army, becoming a major in the Intelligence Corps and serving in Egypt, Palestine, Syria, Eritrea and Algeria.
Baldwin was homosexual, a fact well known within the family but not to the public (his mother was again supportive and both parents acknowledged his long term relationship with John Boyle).
At the 1945 general election, when Labour returned to power under Clement Attlee, Baldwin was elected for Paisley. In 1946 he was appointed Parliamentary Secretary to the Secretary for War, a post he held until 1947. But there was little chance that he would hold high office. His homosexuality was well-known, and Attlee held puritanical views on this issue: he kept Tom Driberg out of the government for the same reason.
When Stanley Baldwin died in 1947, Oliver succeeded him as Earl Baldwin of Bewdley. It was not possible at this time to renounce a peerage, and Baldwin had no choice but to leave the Commons and take his seat in the House of Lords. Later that year, presumably to give him a dignified exit from politics, he was appointed Governor of the Leeward Islands, a British colonial territory in the Caribbean. He created a minor scandal by taking John Boyle with him.
Partly for this reason, and partly because he made no secret of his continuing socialist views among the British planter elite in Antigua, Baldwin was recalled in 1950. He died in 1958 and was succeeded in the earldom by his brother.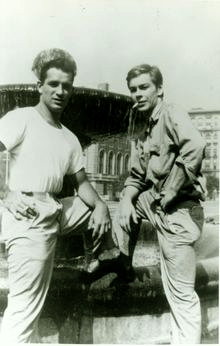 Carr (R) with Jack Kerouac
1925 – Lucien Carr (d.2005) was a key member of the original New York City circle of the Beat Generation in the 1940s; later he worked for many years as an editor for United Press International.
Carr was born in New York City; his parents were both offspring of socially prominent St. Louis families. After his parents separated in 1930, young Lucien and his mother moved back to St. Louis; Carr spent the rest of his childhood there.
At the age of 14, Carr met David Kammerer (b. 1911), a teacher of English and a physical education instructor. Kammerer was a childhood friend of William S. Burroughs, another scion of St. Louis wealth. Burroughs and Kammerer had gone to primary school together, and as young men, they traveled together and explored Paris's night life. Kammerer met Carr when he was leading a Boy Scout Troop of which Carr was a member, and quickly became infatuated with the teenager.
Over the next five years, Kammerer pursued Carr, showing up wherever the young man was enrolled at school. Carr would later insist that Kammerer had been hounding Carr sexually with a predatory persistence that would today be considered stalking. Whether Kammerer's attentions were frightening or flattering to the younger man (or both) is now a matter of some debate. What is not in dispute is that Carr moved quickly from school to school and that Kammerer followed him to each one. The two of them socialized on occasion. Carr always insisted, and Burroughs believed, that he never had sex with Kammerer.
Carr's mother, who had by this time moved to New York City, brought her son there and enrolled him at Columbia University, close to her own home. If Marion Carr was seeking to protect her son from David Kammerer, she did not succeed. Kammerer soon quit his job and followed Carr to New York. William Burroughs also moved to New York, to an apartment a block away from Kammerer. The two older men remained friends.
At Columbia Carr befriended Allen Ginsberg in the Union Theological Seminary dormitory on West 122nd Street (an overflow residence for Columbia at the time), when Ginsberg knocked on the door to find out who was playing a recording of a Brahms trio. Soon after, a young woman introduced Carr to her boyfriend, Jack Kerouac, then twenty-two and nearing the end of his short career as a sailor. Carr, in turn, introduced Ginsberg and Kerouac to one another – and both of them to his older friend with more first-hand experience at decadence: William Burroughs. The core of the New York Beat scene had formed, with Carr at the center. As Ginsberg put it, "Lou was the glue."
On August 13, 1944, Carr and Kerouac attempted, and failed, to ship out of New York to France on a merchant ship – aiming to fulfill a fantasy of walking across France in character as a Frenchman (Kerouac) and his deaf-mute friend (Carr), and hoping to be in Paris in time for the Allied liberation. Kicked off the ship by the first mate at the last minute, the two men drank together at the Beats' regular bar, the West End. Kerouac left first, and bumped into Kammerer, who asked where Carr was. Kerouac told him.
According to Carr's version of the night, he and Kammerer were resting near West 115th Street when Kammerer made yet another sexual advance. When Carr rejected it, he said, Kammerer assaulted him physically, and being larger, gained the upper hand. In desperation and panic, Carr said, he stabbed the older man, using a Boy Scout knife from his St. Louis childhood. Carr then tied his assailant's hands and feet, wrapped Kammerer's belt around his arms, weighted the body with rocks, and dumped it in the nearby Hudson River.
Finally, Carr went to his mother's house and then to the office of the New York District Attorney, where he confessed. The prosecutors, uncertain whether the story was true – or whether a crime had even been committed – kept him in custody until they had recovered Kammerer's body. Carr identified the corpse.
Carr was charged with second-degree murder. The story was closely followed in the press, involving as it did a well-liked, gifted student from a prominent family, New York's premier university, and the scandalous whiff of homosexuality. The newspaper coverage embraced Carr's story of an obsessed homosexual preying on an appealing heterosexual younger man, who finally lashed out in self-defense. The Daily News called the killing an "honor slaying". Carr pled guilty to first-degree manslaughter. Carr was sentenced to a term of one-to-twenty years in prison; he served two years in the Elmira Correctional Facility in Upstate New York and was released.
That was the official version, but other sources suggest that Carr and Kammerer had been consensual lovers for those years, and even suggest that it was Carr who was the aggressive homosexual, and not Kammerer, and that the moves from school to school and city to city had been Carr's mother's attempts to separate the two.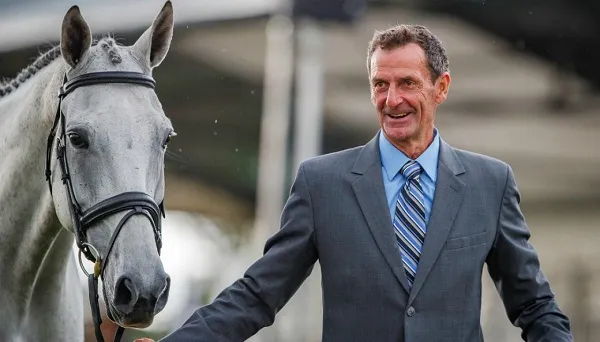 1956 – Mark Todd is a New Zealand horseman who was voted Rider of the 20th Century by the International Equestrian Federation, (Fédération Equestre Internationale).
Born in rural Cambridge in the heart of the Waikato on the North Island, Todd was considered by his peers to be the consummate three-day-event horseman.
As a youngster, Todd went through a succession of broken bones and tears in pony club events, but he was passionate about horses and persevered. He considered becoming a jockey but quickly grew to 6 ft 2 in which forced him into show jumping instead.
From small pony club beginnings he went on to win two Olympic Games gold medals, (the first rider to win successive individual three-day-event titles for 60 years), and also won two bronzes. He won the prestigious Badminton Horse Trials on three occasions and the Burghley three-day trials five times. He also won gold medals as a member of the New Zealand team at the world championships in 1990 (Stockholm) and 1998 (Rome), the European Championships in 1997 (when it was open to the world), plus 20 or more other international events.
Mark Todd was not only a great eventer, but he also competed in the 1988 and 1992 Olympics in the sport of show jumping. He won back-to-back gold medals on Charisma at Los Angeles in 1984 and Seoul 1988. Charisma was a 16 year old when he won the second gold, and he was only the second horse to win two individual gold medals.
Todd, who had married Carolyn Berry in 1986, retired from eventing following the 2000 Sydney Olympics to his Rivermonte Farm near Cambridge to breed horses and concentrate on several business ventures, including the manufacture/retail of harness and other tack.
In 2000, the Sunday Mirror accused Todd of being a homosexual and a cocaine user. It published photographs of Todd, showing him snorting cocaine with another man. Certain homosexual acts were also alleged to have taken place aboard a horse float.
Todd appeared on television to discuss the allegations, but refused to explicitly deny them. It remains unclear just how much truth was behind the allegations, and what exactly occurred in the horse float at the centre of the allegations. Todd remains married to his wife, despite the lack of a formal denial any of the allegations.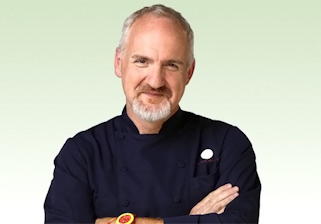 1960 – (Charles Arthur) Art Smith is an American chef who has worked for former Florida governors Bob Graham and Jeb Bush and until 2007 was personal chef to Oprah Winfrey. His expertise is Southern cuisine.
While attending Florida State University he completed culinary internships with The Greenbrier and the Walt Disney Magic Kingdom College Program.
Smith has authored three award-winning cookbooks: Back to the Table; Kitchen Life: Real Food for Real Families; and Back to the Family. He contributed recipes and cooking advice to The Spectrum, the newest book by cardiologist and New York Times bestselling author Dr. Dean Ornish. He edits a monthly article on Oprah.com and contributes articles to O, The Oprah Magazine. His latest cookbook, (released May 2013), Art Smith's Healthy Comfort, has a focus on healthy cooking and healthy living, (published by Harper One 2013).
Smith founded the non-profit charity Common Threads, which focuses on teaching children about different cultures through food and art. Common Threads has served over 750 children and served 2,000 healthy meals to children in 2006. He serves on the board of directors of "Kids Café", a nutrition program, for children in Minneapolis. Smith owns and runs a highly successful restaurant in Chicago called TABLE fifty-two as well as Art and Soul in Washington, D.C. In 2009, Smith raised $10,000 for Common Threads as a participant on the television show Top Chef Masters, Season 1.
Smith has cooked for many celebrities and heads of state, including President Barack Obama and the current King of Sweden. In addition to being chef for Florida Governor Bob Graham, he cooked for Florida Governor Jeb Bush, Romero Britto, film stars Ali Landry and Eduardo Verástegui amongst many others.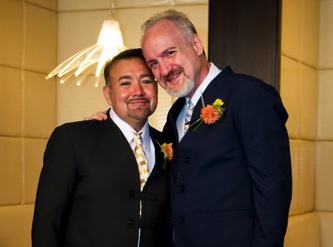 Smith (R) with husband Jesus Verástegui
Smith lives in Jasper, Florida with his partner of ten years, Jesus Salgueiro, a painter. The two married at the Lincoln Memorial in 2011. They donate their time to many causes, from children's cooking classes to humanitarian aid.
Shortly before his 50th birthday, Smith was diagnosed with diabetes. He later went on a diet, and lost 100 pounds. Smith now eats six small meals a day, and has run multiple marathons.
He and his husband recently (as of 2014) adopted four children.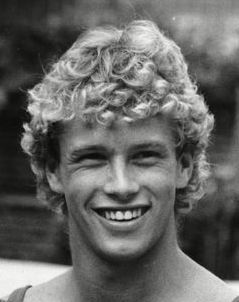 (Click for larger)
1961 – Michael Sundin (d.1989) was an English television presenter, actor, dancer and trampolinist, who is best remembered for his short time as a Blue Peter presenter (1984-85).
After winning five British titles and one world title in British & World Trampolining tournaments, he entered show business in 1980 when he appeared in the pantomime Jack and the Beanstalk, with Barbara Windsor. Sundin made various television and theatre appearances, both as an actor and dancer, which led to a long run in the Cameron Mackintosh-produced musical Cats, in which he played Bill Bailey in its West End run from 1982 until 1983. He appears in the video for Culture Club's I'll Tumble 4 Ya from 1982.
In 1984, he began rehearsing the character Tik-Tok for the Walt Disney film Return to Oz, and this was covered by the long-running BBC children's magazine programme Blue Peter. Sundin impressed the editor, Biddy Baxter, and was invited to audition for the presenting vacancy left by Peter Duncan; it was his fortune that one of the audition items was to interview someone on a trampoline, and he presented his first programme on 13 September 1984.
After fronting 77 episodes, the editors and production team decided not to renew Sundin's contract after the summer break, because they felt that he had little rapport with the viewers and it was claimed by the editor that some parents and children complained about his effeminacy. However, reports of his gay exploits (see below) are also rumoured to have been a factor. He presented his last show on 24 June 1985. Sundin was very unhappy about this decision, and made his feelings known in the tabloid press.
Sundin subsequently appeared in the 1987 film Lionheart (in which he was incorrectly credited as 'Michel Sundin'). From 1987-88 he was in UK theatre tour of Seven Brides for Seven Brothers and a Japanese/Australian tour of Starlight Express.
In October 1985, the Daily Mirror printed photographs of him taking part in what was described as a videotaped gay sex show, at London's Hippodrome.
In 2007 the former editor of Blue Peter Biddy Baxter was interviewed by the journalist Mark Lawson, transmitted as part of BBC Four's Children's TV On Trial week of programmes. For the first time on television, Baxter was confronted about the departure of Sundin. In the interview Baxter blamed the press for the inaccurate coverage of Sundin's sacking from the programme because of his sexuality. In previous documentaries and programmes Baxter had avoided addressing such questions about Sundin's involvement in the programme. In the interview she denied that he had been sacked due to his sexuality and said that "It was his leaving the programme because children didn't like him - nothing to do with his sexual proclivities".
n 1988 Sundin fell ill. At the age of 28, he died in the Newcastle General Hospital, Newcastle upon Tyne. The Times newspaper reported (on 26 July 1989) that he had died of liver cancer, but in fact his death was AIDS-related, and a decision was made that this information would not be released to the press. Earlier the same year Sundin had denied having AIDS.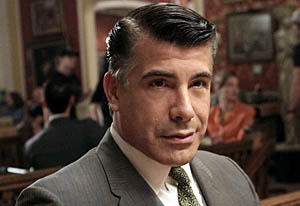 1963 – Bryan Batt is an American actor best known for his role in the AMC series Mad Men as Salvatore Romano, an art director for the Sterling Cooper agency. Primarily a theater actor, he has had a number of starring roles in movies and television as well. His performance in the musical adaptation of Saturday Night Fever earned him one of New York City's more unusual honors, a caricature at Sardi's.
Batt was born in New Orleans, Louisiana, the son of Gayle Batt, an amateur actress and dancer and civic activist. His family founded and ran the Pontchartrain Beach amusement park. He attended and graduated from a preparatory school in New Orleans, and Tulane University. Although Batt played a closeted character in Mad Men, the actor himself is openly gay. He has played gay roles on film (Jeffrey and Kiss Me, Guido) and stage (La Cage aux Folles). In 2005, Batt told Playbill that he used to worry about the effect of coming out on his career:
When I played the lead in Sunset Blvd., the movie of Jeffrey was coming out, and I was petrified. Back then, every agent told you that if you want to play a straight role, you don't come out. This was before Ellen [DeGeneres] came out. But now I couldn't give a rat's ass. It's normal to be gay.
Bryan Batt lives with his partner, Tom Cianfichi, an events planner. Batt and Cianfichi have been together more than 21 years; they met while performing Evita in Akron, Ohio. Batt was playing Che, and Cianfichi was the understudy for Magaldi. Batt and Cianfichi own a home decor and furnishings store, Hazelnut, in New Orleans.
Before Batt "came out" to his family, when his mother and other family members came to New York to see Jeffrey after the play had opened to rave reviews, Batt, over a bottle of wine, told her that he was gay and that he and Tom were a couple. Although there were tears, Batt's mother reassured him that she loved him and that she loved Tom as well.
The person Batt feared telling most was his straight, sports-loving, "good ole boy" brother, Jay. But Jay's response was both funny and accepting: "You're gay? Thank God, I thought you just weren't getting any!"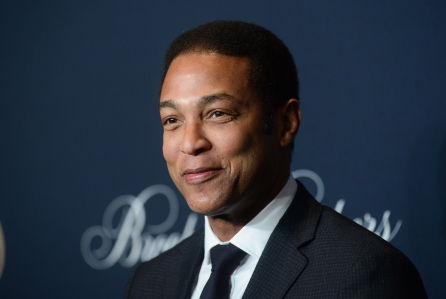 1966 – Don Lemon is an American journalist and television anchor, best known as the host of the prime-time weekend edition of CNN Newsroom, based in Atlanta, Georgia
Lemon was born on March 1, 1966 in Baton Rouge, Louisiana. He majored in broadcast journalism at Brooklyn College in Brooklyn, New York, and also attended Louisiana State University.
Lemon joined CNN in September 2006. He has been outspoken in his work at CNN, criticizing the state of cable news and questioning the network publicly.
During an on-air interview with members of Bishop Eddie Long's congregation on September 25, 2010, Lemon said that he was a victim of sexual abuse as a child, and that it was not until he was thirty years old that he told his mother about it. (Eddie Long was accused of sexual improprieties with 4 male parishoners. It was settled out of court.
In his memoir, Transparent, released in May 2011, Lemon acknowledges publicly that he is gay and discusses racism in the black community, homophobia, and the sexual abuse that he suffered as a child.

1969 – Jim Morrison is arrested in Miami for obscenity after his on-stage performance of pretending to fellate his guitarist, and then allegedly exposing himself to the audience.


1974 – GATE representatives meet with full Ontario Human Rights Commission in Toronto to discuss demands for equal rights for Ontario's gays and lesbians.


1978 – The Toronto Lambda Business Council was incorporated. It was the first association of gay businesses in the country.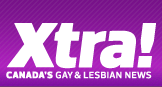 1984 – In March of this year, Pink Triangle Press, the publisher of The Body Politic, launches the local LGBT newspaper Xtra! in Toronto.
Xtra! is a gay magazine, on newsprint in tabloid format, published by Pink Triangle Press in Toronto, Ontario, Canada. Xtra! was founded by Pink Triangle Press, a not-for-profit organization. It was introduced as a four-page tabloid, as a way to broaden PTP's Toronto readership. Pink Triangle Press had previously published The Body Politic, and currently publishes two "sister" magazines, Xtra! West in Vancouver and Capital Xtra! in Ottawa. The three Xtra! papers also produce an annual Ultimate Pride Guide and an annual lesbian and gay business directory called Index.
The publications have been criticized for featuring explicit photographs, including images of erect penises; the magazine often carries advertisements for pornographic movies, magazines and websites, and sex-oriented clubs such as gay bathhouses, frequently accompanied by photographs.
The Press also operates Xtra.ca and Squirt.org - an online guide to cruising.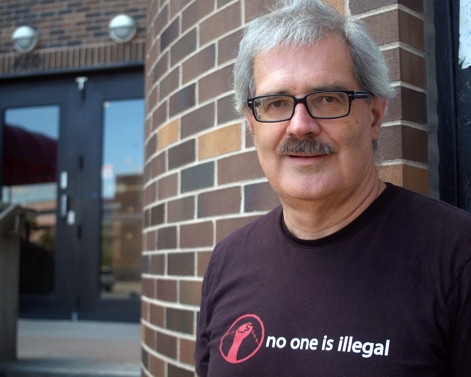 2010 – Gary Kinsman's book The Canadian War on Queers is published
Born in Toronto, Ontario, Gary Kinsman is a Canadian sociologist (b.1955). He is one of Canada's leading academics on lesbian, gay, bisexual and transgender issues. In 1987, he wrote one of the key Canadian texts on LGBT social history, Regulation of Desire, reprinted in 1995. In 2000, he edited and co-authored a second work, on Canadian federal government surveillance of marginal and dissident political and social groups, Whose National Security? In 2010, Kinsman's newest book, The Canadian War on Queers: National Security as Sexual Regulation, co-written with Patrizia Gentile, was published by University of British Columbia Press.
A professor of sociology at Laurentian University in Sudbury, Ontario, Kinsman's research and publication focuses primarily on the sociological perspectives of LGBT issues. Kinsman is also a social activist on feminist, labor union, social justice and anti-poverty issues.
Kinsman was a writer for The Body Politic and a central figure in the publication of the successor magazine Rites. He helped found Gays and Lesbians Against the Right Everywhere and the Lesbian and Gay Pride Day Committee of Toronto.
In Sudbury, he was one of the organizer's of the city's first-ever Sudbury Pride event in 1997.
In 2015, Kinsman was active in a campaign lobbying for a formal apology from the Government of Canada for the purges of LGBT people from the federal civil service in the 1950s and 1960s.

MARCH 2 →
[{(o)}]|[{(o)}]|[{(o)}]|[{(o)}]| [{(o)}]|[{(o)}]