June 5
[{(o)}]|[{(o)}]|[{(o)}]|[{(o)}]| [{(o)}]|[{(o)}]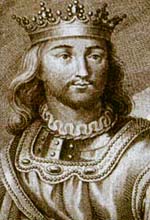 1465 – Spain: In a location around Ávila, a group of Castilian noblemen depose King Henry IV of Castile in effigy, and in his stead proclaimed his half-brother Prince Alfonso, better known as Alfonso the Innocent, as king. This ceremony became known by its detractors as the farce of Ávila. The accusations against the king: he was sympathetic with Moslems; he was a homosexual; he was of peaceful character; and he was not the true father of his daughter, the infanta Juana. As each charge is read, one of the symbols of rank is removed from the statue. Finally, with the cry "¡A tierra, puto!" the statue was thrown from the platform while the mob lamented the death of the king. Then Henry's half-brother, Alfonso, age 12, was brought forth, proclaimed and crowned the new king.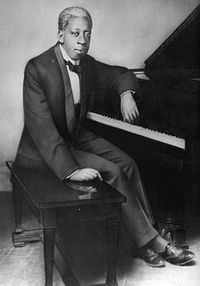 1876 – Tony Jackson (d.1921) was an American pianist, singer, and composer.
Jackson was born to a poor African American family in Uptown New Orleans. At about the age of 10 he constructed a type of crude but working and properly tuned harpsichord out of junk in his back yard, since his family lacked the money to buy or rent a piano. On this contraption young Tony was able to reproduce hymns he heard in church; news of this accomplishment soon spread around the neighborhood and he was offered use of neighbors' pianos and reed organs to practice on.
Jackson got his first musical job at age 13, when he began playing piano during off hours at a Tonk run by bandleader Adam Olivier. By age 15 was already considered by many musicians the best pianist in town.
Jackson became the most popular and sought after entertainer in Storyville. He was said to be able to remember and play any tune he had heard once, and was hardly ever stumped by obscure requests. His repertory included ragtime, cakewalks (one of his show stopping tricks was to dance a high kicking cakewalk while playing the piano), popular songs of the day, and light classics.
His singing voice was also exceptional, and he was said to be able to sing operatic parts from baritone to soprano range. Jackson also wrote many original tunes, a number of which he sold rights to for a few dollars or were simply stolen from him; some of the old time New Orleans musicians said that some well known Tin Pan Alley pop tunes of the era were actually written by Jackson.
Jackson dressed himself with a pearl gray derby, checkered vest, ascot tie with a diamond stickpin, with sleeve garters on his arms to hold up his cuffs as he played. This became a standard outfit for ragtime and barrelhouse pianists; as one commented "If you can't play like Tony Jackson, at least you can look like him".
Jackson moved to Chicago in 1912. One of the few tunes published with Jackson's name on it, "Pretty Baby" came out in 1916, although he was remembered performing the song before he left New Orleans. The original lyrics of "Pretty Baby" were said to refer to his male lover of the time.
Jackson never recorded, but portions of his style are no doubt to be found in the recordings of younger musicians he influenced, like Jelly Roll Morton, Clarence Williams, and Steve Lewis.
In September 2011, The Chicago Gay and Lesbian Hall of Fame announced that Jackson will be inducted into the hall in a ceremony on November 9. Jackson is being honored for his musical contributions and for living "as an openly gay man when that was rare"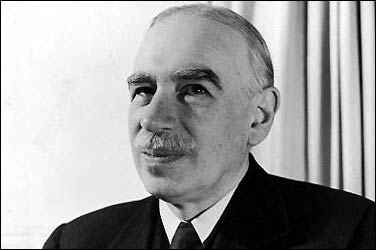 1883 – Born: John Maynard Keynes, (d.1946) 1st Baron Keynes CB was a British economist whose ideas, called Keynesian economics, had a major impact on modern economic and political theory as well as on many governments' fiscal policies. He advocated interventionist government policy, by which the government would use fiscal and monetary measures to mitigate the adverse effects of economic recessions, depressions and booms. He is one of the fathers of modern theoretical macroeconomics.
Born in Cambridge, John Maynard Keynes was the son of an economics lecturer at Cambridge University and a successful author and a social reformer.
Keynes' early romantic and sexual relationships were almost all with men. Homosexuality was not unusual in the Bloomsbury group in which Keynes was avidly involved. One of his great loves was the artist Duncan Grant, whom he met in 1908, and he was also involved with the writer Lytton Strachey. Keynes appeared to turn away from homosexual relationships around the time of the first World War. In 1918, he met Lydia Lopokova, a well-known Russian ballerina, and they married in 1925.
Keynes was also a successful investor, building up a substantial private fortune. He was nearly wiped out following the Stock Market Crash of 1929, but he soon recouped his fortune. He enjoyed collecting books: for example, he collected and protected many of Isaac Newton's papers. He was interested in literature in general and drama in particular and supported the Cambridge Arts Theatre financially, which allowed the institution to become, at least for a while, a major British stage outside of London.
Keynes' personal interest in Classical Opera and Dance focused on his support of the Royal Opera House, Covent Garden and the Ballet Company at Sadlers Wells. During the War as a member of CEMA (Council for the Encouragement of Music and the Arts) Keynes helped secure government funds to maintain both companies while their venues were shut. Following the War Keynes was instrumental in establishing the Arts Council of Great Britain and was the founding Chairman in 1946. Unsurprisingly from the start the two organisations that received the largest grant from the new body were the Royal Opera House and Sadlers Wells.
Keynes died of a heart attack at his holiday home in Tilton, East Sussex, his heart problems being aggravated by the strain of working on post-war international financial problems. He died soon after he arranged a guarantee of an Anglo-American loan to Great Britain, a process he described as 'absolute hell'.

1883 – Paul Swan (d.1972) was an American painter, sculptor, dancer, poet and actor. Once billed as "the most beautiful man in the world," Swan has come to be looked on as a "gay camp icon."
Paul Swan was born in Ashland, Illinois in 1883. He and his family moved to Crab Orchard, Nebraska when he was 6 years old. His mother's religious convictions were disturbed by her son's "strange quirks" such as the elaborate theater productions he made with his sisters' dolls. Of his Nebraska home, Swan said in 1917 "My people are very orthodox and do not believe in the life I have chosen. They believe it wrong to cultivate personal charm."
As a teenager, Swan moved around various cities in the Midwestern United States. He tended to be rejected for his unconventional behavior and gender nonconformity, so he cultivated friendships with artists and LGBT figures in the area, including Willa Cather. In 1906 he was able to move to New York where he got a job with Dilineator magazine drawing ladies hats.
In 1910 Swan saw Russian actress Alla Nazimova perform in Ibsen's play Little Eyolf in Albany, New York. He was inspired to paint her life-sized portrait and send it to her as a gift. She was so pleased that she commissioned Swan to paint four additional portraits. He used the money from the commission to travel to Egypt and Greece. In Greece he began his career as a dancer.
Swan married Helen Palmer Gavit, granddaughter of sculptor Erastus Dow Palmer, in 1911 or 1912. They had two daughters. Though Swan had a number of other lovers in his life, both men and women, he stayed close with his wife until her death in 1951.
The aesthetic, Greek-inspired art and dance styles that Swan learned during this time would remain little changed throughout his life. Swan would reject what he called "all the weird -isms" of "cubism, futurism, post-impressionism." This classical style was falling out of fashion even at the time that Swan was learning it. His decades of persistence with the outdated style would lead to his eventual perception as camp.
However, the eroticism of Swan's near-nude performances was shocking and innovative for the time. A journalist described the reaction of Paris audiences to shows that Swan starred in: "Even this gay city has been shocked really and truly by the prevailing cult of nakedness, whose expositions grow more and more daring." Swan described himself in 1915 as "the only man in the world who has the courage to take off his clothes and dance."
Swan biographer Richard Londraville observed "He was able to walk through the world much more freely than most homosexuals would at the time. He was very lucky to have a wife that he could fall back on."
His training as a dancer translated to a career as a silent film actor. He appeared in the 1923 film The Ten Commandments by Cecil B. DeMille, and in other films of the silent era.
Swan moved to Paris in the early 1930s. Much of his artwork from this period was lost as a consequence of the Nazi occupation of Paris. His fame in the US had faded during his time overseas, but the war forced him to return. Swan took up residence at a studio in Carnegie Hall. There he performed weekly dance recitals almost every Sunday evening from 1939 to 1969. Swan died in 1972 at age 88 in Bedford Hills, NY.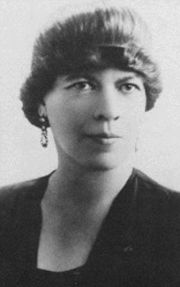 1884 – Novelist Ivy Compton-Burnett was an English novelist, who published in the original editions as I. Compton-Burnett. She was awarded the 1955 James Tait Black Memorial Prize for her novel Mother and Son. Her works consist mainly of dialogue and focus on family life among the late Victorian or Edwardian upper middle class. Manservant and Maidservant (1947) is considered one of her best
She was one of seven children. Her beloved father died suddenly in 1901 when she was sixteen; three years later a favorite brother Guy died of pneumonia; twelve years later her other favorite brother Noel was killed in the battle of the Somme; and the following year, 1917, her two youngest sisters, aged eighteen and twenty-two, locked the door of their bedroom on Christmas Day and killed themselves by swallowing veronal. The year after that Compton-Burnett caught the Spanish Influenza and nearly died herself; and the year after that she and her partner Margaret Jourdain began living together, a happy relationship that lasted thirty-two years, until Jourdain's death in 1951.
Compton-Burnett was knighted in 1967, by which time she had published nineteen of her twenty novels. From the start, her oblique style rendered almost exclusively in dialog had divided critics. Leonard Woolf rejected her manuscript for the Hogarth Press saying "She can't even write!" while the critic for the New Statesman said, "It is astonishing, amazing. It is like nothing else in the world. It is a work of genius."
She thought her two best novels were A House and Its Head and Manservant and Maidservant. Her two novels that include homosexuality are both set in single-sex schools staffed by closeted lesbians (More Women than Men, 1933) or gay men (Two Worlds and Their Ways, 1949). As ever, her method is to inform the reader indirectly, so nothing is any more overt here than in the rest of her work.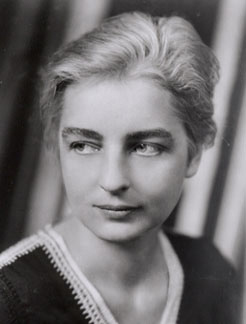 1887 – Born: Prominent American anthropologist, Ruth Fulton Benedict (d.1948) was among the first American women to study anthropology. She is best known for her theory of "patterns of culture" that brought together anthropological, psychological, sociological, and philosophical considerations to explain that human behavior and concepts of deviance are cultural products.
She was an excellent student and received scholarships to a private high school and then to Vassar College, where Ruth Fulton majored in English. Among the works that she read in her classes were those of Walter Pater, whose Studies in the History of the Renaissance in particular spoke to her.
During a summer vacation at her grandparents' farm she began a courtship with Stanley Benedict, a biochemist and professor at Cornell Medical College in New York City. The couple wed in June 1914. The marriage brought Ruth Benedict material security, but life as a suburban housewife left her unfulfilled. Since her husband did not want her to work outside the home, she envisaged writing a series of biographies of "strong women" beginning with feminists Mary Wollstonecraft, Margaret Fuller, and Olive Schreiner. The project was never realized. She did, however, begin publishing poetry under the pseudonyms Ruth Stanhope and Anne Singleton. The Benedicts' marriage soon crumbled. The couple never divorced but eventually separated.
Benedict went back to college in 1918, where she began her study of anthropology. Benedict enrolled in the doctoral program at Columbia in 1921. There she became the student of Franz Boas, then America's most prominent anthropologist. Benedict served as Boas's teaching assistant in a course that he offered at Barnard College. There, in 1922, Benedict met and became a mentor of Margaret Mead. The two women also developed a romantic friendship and eventually became lovers. They did not establish a household but occasionally traveled together. Although their physical relationship ended, Benedict and Mead remained lifelong friends, bound by deep personal affection and the utmost professional respect.
Her post-doctorate work included fieldwork trips among the Zuñi, Cochiti, and Pima peoples. In 1931, with the support of Boas, Benedict was hired as an assistant professor of anthropology at Columbia after nearly a decade of teaching without a sustained appointment. With the security of this new position she was able to separate from her husband and begin a truly independent life. Benedict quickly became prominent in the field of anthropology. Her Patterns in Culture (1934) is considered a classic.
In both Patterns of Culture and her 1934 article "Anthropology and the Abnormal," she cited the example of homosexuality, presented in Plato's Republic "as one of the major means to the good life." She further noted that in American Indian tribes "homosexuals are often regarded as exceptionally able." She discussed the institution of berdaches (men who adopt the clothing and occupations of women). She contrasted the situation of the berdache, whose role could bring him esteem, with that of the invert (as gays and lesbians were then called) in homophobic cultures who could feel "guilt...[and a] sense of inadequacy" because of "the disrepute which social traditions visit upon him."
During the decade of the 1930s Franz Boas, disturbed by the rise of the Nazis in his native Germany, resolved "to undermine the pseudo-scientific theory on which anti-Semitic propaganda is based." Benedict shared his concerns and began working with various organizations to educate the public about the menace of racism. Previously not particularly engaged politically, Benedict was becoming an activist in the cause of racial equality.
In the same period Benedict's personal life was taking a new direction as well. She fell in love with medical student Natalie Raymond, who moved in with her. In her journal Benedict recorded that "loving Nat and taking such delight in her I have the happiest condition for living that I've ever known." The two eventually parted ways around 1938, but soon thereafter Benedict met psychologist Ruth Valentine, who would become her partner for the rest of her life.
In 1943 she moved to Washington, D. C. to become the head (and initially the sole member) of the Basic Analysis Section of the Bureau of Overseas Intelligence of the Office of War Information, a position she sought to use "to get policy makers to take into account different habits and customs of other parts of the world." At the war's conclusion the Office of Naval Research set up a program for human behavior studies. Benedict was chosen to head one of their initial projects. She was able to establish the organization Research in Contemporary Cultures. Among those whom Benedict named to direct it with her were Ruth Valentine and Margaret Mead. Benedict achieved the status of the most prominent American anthropologist of her generation.
In the spring of 1948 Benedict accepted a UNESCO invitation to lecture at a seminar in Czechoslovakia. Although her health was poor, she agreed to participate. In her remarks she reiterated her belief that accepting "different ideals and alternative social arrangements" was essential in the quest for peace and cooperation. Two days after her return to New York, Benedict suffered a heart attack and was hospitalized. Friends, including Valentine and Mead, gathered around her in her final few days. Benedict died on September 17, 1948.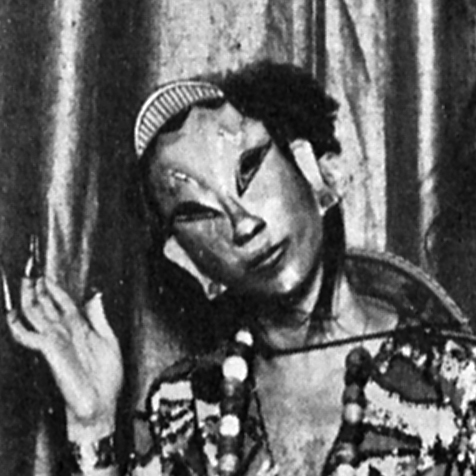 1891 – Julius Hans Spiegel, born in Berlin, was a German painter and dancer. (d.1974)
Julius Hans Spiegel was born to German-Jewish parents in Berlin in 1891. At the age of three he lost his hearing due to an illness. After the early death of his parents, he grew up in the boarding school of the Royal Deaf-Mute Institute in Berlin. He studied painting in Berlin and Munich, and then allegedly met a Javanese prince who taught him to dance and with whom he may have had a relationship.
After his death, tthe Javanese prince left him a collection of East Asian masks and robes. He also studied dance with Raden Mas Jodjana and probably with Max Terpis, head of the ballet of the Berlin State Theaters.
From the beginning of the 1920s, Spiegel appeared in cabarets, variety shows and private events as a grotesque or exotic dancer, mostly without musical accompaniment; including 1926 in the "Sturm-Evenings" of the Expressionists in Berlin, in Magnus Hirschfeld's Institute for Sexology , in Jane Marnac's "Shanghai" revue in the Apollo Theater in Paris, as well as as a dance performance in screenings of Lola Kreutzberg's lost cult film "Bali, the Wonderland "(1927).
Guest appearances took him to Milan and Rome, where he was promoted by the Futurists . His interpretations of Japanese, Indian, Indonesian and Chinese dances in original masks and costumes were characterized by intense rhythms and expressive gestures.
As a homosexual, Jewish artist, he fled Germany in 1934 and settled on Capri. There he became a local celebrity and postcard subject. He earned his living by teaching dance classes for young American women and selling his paintings, was an advertising medium for Gaggia coffee machines and Carpano vermouth and a focal point for gay tourists on Capri.
He was friends with the ballet dancer Anton Dolin, Thomas Mann, and the ice skating couple Ernst and Maxi Baier, and made the acquaintance of Hollywood greats such as Liz Taylor, Orson Welles, and Clark Gable. In 1974 he died on Capri.
His mask collection is now housed in the Five Continents Museum (formerly the State Museum of Ethnology) in Munich, the rest of the estate is in the German Dance Archive in Cologne.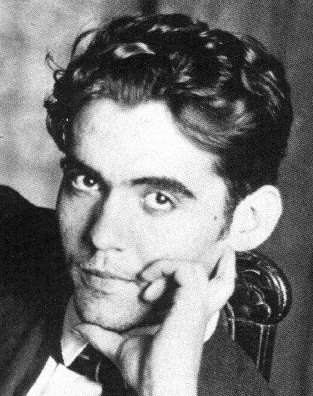 1898 – Born: Federico García Lorca (d.1936) was a Spanish poet and dramatist, also remembered as a painter, pianist, and composer. An emblematic member of the Generation of '27, he was killed by Nationalist partisans at the age of 38 at the beginning of the Spanish Civil War.
Born into a family of minor, but wealthy, landowners in the village of Fuente Vaqueros, Granada, García Lorca was a precocious child, although he did not excel at school. In 1909, his father moved the family to the city of Granada, Andalusia where in time he became deeply involved in local artistic circles. His first collection of prose pieces, Impresiones y paisajes, was published in 1918 to local acclaim but little commercial success.
Associations made at Granada's Arts Club were to stand him in good stead when he moved in 1919 to the famous Residencia de estudiantes in Madrid. At the School of Philosophy of the University of Madrid (current-day Universidad Complutense de Madrid) he would befriend Luis Buñuel and Salvador Dalí, amongst many others who were or would become influential artists in Spain. Here he met Gregorio Martínez Sierra, the Director of Madrid's Teatro Eslava, at whose invitation he wrote and staged his first play, El maleficio de la mariposa, in 1919-20. A verse play dramatising the impossible love between a cockroach and a butterfly, with a supporting cast of other insects, it was laughed off stage by an unappreciative public after only four performances and soured García Lorca's attitude to the theatre-going public for the rest of his career; he would later claim that 1927's Mariana Pineda was his first play.
Over the next few years García Lorca became increasingly involved in his art and Spain's avant-garde. He published three further collections of poems including Canciones (Songs) and Romancero Gitano (1928, translated as 'Gypsy Ballads', 1953), his best known book of poetry. His second play Mariana Pineda, with stage settings by Dalí, opened to great acclaim in Barcelona in 1927.
However, towards the end of the 1920s, García Lorca fell victim to increasing depression, a situation exacerbated by his anguish over the increasingly unsuccessful concealment of his homosexuality from friends and family. In this he was deeply affected by the success of his Romancero gitano, which increased—through the celebrity it brought him—the painful dichotomy of his life: he was trapped between the persona of the successful author, which he was forced to maintain in public, and the tortured self, which he could only acknowledge in private.
Growing estrangement between García Lorca and his closest friends reached its climax when surrealists Dalí and Buñuel collaborated on their 1929 film Un chien andalou (An Andalusian Dog), which García Lorca interpreted, perhaps erroneously, as a vicious attack on him. The film ended Lorca's affair with Dalí, along with Dalí meeting his future wife Gala. At the same time, his intensely passionate but fatally one-sided affair with the sculptor Emilio Aladrén was collapsing as the latter became involved with his future wife. Aware of these problems (though not perhaps of their causes), García Lorca's family arranged for him to take a lengthy tour of the United States in 1929-30.
This trip inspired some of his most singular poetic pieces, later collected under the title Poet in New York (1940). After leaving New York City, Lorca spent three months in Cuba. Following his stay in New York City and Cuba, Lorca began to be more daring in the representation of homosexuality. Far away from his family and conservative Spanish values, he was able to conceive and begin writing his most openly homosexual work: "Ode to Walt Whitman," the dramatic piece The Public, and the unfinished The Destruction of Sodom.
The Public, which with the exception of two scenes published in a Spanish magazine during Lorca's life was not published until 1978, and even then in an incomplete version, presents an examination of repressed homosexual desire as well as a defense of the individual's right to erotic liberty. Lorca categorized The Public, his most experimental play, as belonging to his "impossible theater." Also belonging to the impossible theater is The Destruction of Sodom, of which Lorca apparently wrote one act, although today only the first page of the piece survives. The theme of this play, according to Ian Gibson, was to be "the pleasures of the homosexual confraternity, who have made such a contribution to world culture."
His return to Spain in 1930 coincided with the fall of the dictatorship of Primo de Rivera and the re-establishment of the Spanish Republic. In 1931, García Lorca was appointed as director of a university student theatre company, Teatro Universitario la Barraca ('The Shack').
His last poetic work Sonnets to his dark love (1936) was long thought to have been inspired by his passion for soccer player Rafael Rodriguez, but new documents revealed recently suggest that the actual inspiration was a young art critic with whom Lorca hoped to emigrate to Mexico. In May 2012, the name of Lorca's last lover, 19 year-old Juan Ramírez de Lucas came out when de Lucas's letters from Lorca were revealed. The art critic and journalist had kept a box of mementoes of their year-long passionate relationship, including a previously unseen poem and a diary, hidden away throughout his life. de Lucas handed the box to his sister shortly before his death in 2010.
When war broke out in 1936, García Lorca left Madrid for Granada, even though he was aware that he was almost certainly heading toward his death in a city reputed to have the most conservative oligarchy in Andalucía. García Lorca and his brother-in-law, who was also the socialist mayor of Granada, were soon arrested. He was executed, shot by Falange militia on August 19, 1936 and thrown into an unmarked grave somewhere between Víznar and Alfacar, near Granada.
Today, García Lorca is honored by a statue prominently located in Madrid's Plaza de Santa Ana.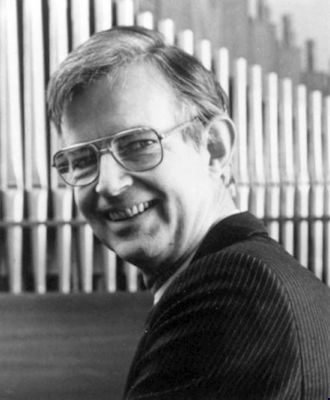 1923 – Daniel Pinkham (d.2006) was an American composer, organist, and harpsichordist.
Born in Lynn, MA, into a prominent family engaged in the manufacture of patent medicines (his great-grandmother was Lydia E. Pinkham), he studied organ performance and music theory at Phillips Academy, Andover, with Carl F. Pfatteicher. "The single event that changed my life was a concert [at Andover] by the Trapp Family Singers in 1939, right after they had escaped from Germany," Pinkham once recalled. "Here, suddenly, I was hearing clarity, simplicity. It shaped my whole outlook," he said in a 1981 interview with The Boston Globe.
Pinkham taught at the Boston Conservatory beginning in 1946, and at the New England Conservatory of Music from 1959 until his death in 2006; while there, he created and chaired the program on early music performance.
For forty-two years (1958–2000), Pinkham was the organist of King's Chapel in Boston, a position which gave him much exposure to and opportunity to write church-related music; the Sunday evening concert series he created there celebrated its 50th anniversary in 2007. He was also a frequent guest on the E. Power Biggs program on the CBS Radio Network. He performed regularly with the Boston Symphony Orchestra as an organist and as a harpsichordist, and he performed extensively with noted violinist Robert Brink.
Pinkham died in Natick, MA, of chronic lymphocytic leukemia at the age of 83. He is survived by his longtime partner, the organist Andrew Paul Holman.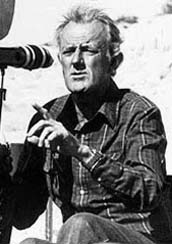 1928 – Born: British film and stage director Tony Richardson (d.1991) was instrumental in challenging the censorship codes of the Lord Chamberlain's office, which--until the 1960s--held tremendous and repressive powers over the language and subject matter that was allowed to be presented on the British stage and screen. While Richardson had a long history of controversies with this government office, one of his most notable victories resulted in the first sympathetic portrayal of a homosexual character in British film; indeed, one of the first in international cinema.
Although Richardson himself was publicly heterosexual, he had a quiet--if not completely closeted--gay life as well. He was born Cecil Antonio Richardson on June 5, 1928, in Shipley, Yorkshire, the son of a pharmacist. He was interested in the stage from an early age, and, as a student at Wadham College, Oxford, became involved with the Oxford University Dramatic Society. At college he also began to write for various drama and film journals and became acquainted with Lindsay Anderson and Gavin Lambert, who, like Richardson, would be instrumental in advancing British New Wave cinema (or "Free Cinema"), film based in social realism and focusing on the lives of the lower classes.
1952, Richardson became a television director for the BBC, and began as a stage director at the Royal Court Theatre and helped found the English Stage Company. In the latter capacity he directed the first performances of John Osborne's plays Look Back in Anger (1956) and The Entertainer (1957), which spearheaded the "Angry Young Men" trend that swept through British drama, film, and literature in the late 1950s and early 1960s.
In 1956, Richardson began his career in cinema with Momma Don't Allow, a short film about young people in a jazz club, which he co-directed with Karel Reisz. Soon thereafter, Richardson and Osborne founded Woodfall Films, mostly for the purpose of filming Look Back in Anger (1958) independently. The film's critical success led to more works of the New Wave genre, including The Entertainer (starring Sir Laurence Olivier, 1960), A Taste of Honey (1961), and The Loneliness of the Long Distance Runner (1962).
His rise to acclaim culminated with Tom Jones (1963), which won Academy Awards for Best Picture and Best Director. Of these works, A Taste of Honey, adapted from Shelagh Delaney's controversial play (1958), made film history by shattering many long-standing taboos regarding the representation of illegitimacy, miscegenation, and homosexuality. In this film, Jo (Rita Tushingham), an unwed pregnant teenager, abandoned by her mother and separated from her black sailor boyfriend, is befriended by Geoff (Murray Melvin), a gay art student who, in spite of the abuse he receives from other characters, remains consistently kind and dignified. Although Geoff might seem stereotypically effeminate by today's standards, it is a tribute to Richardson's determination in fighting censorship that so obvious a gay character was portrayed with complete sympathy.
From 1962 to 1967, Richardson was married to Vanessa Redgrave (whose father, Sir Michael Redgrave, was also bisexual) and had two children with her, the actresses Natasha Richardson and Joely Richardson. Even though he was married, and subsequently had a well-publicized affair with French actress Jeanne Moreau, he nonetheless had various relationships with men. After a severe reversal of his previous successes, Richardson relocated to Southern California in the early 1970s, where fellow British expatriates Christopher Isherwood and David Hockney were among his closest friends.
Richardson died of AIDS-related illness in Los Angeles on November 14, 1991. His memoirs, discovered after his death by his daughter Nastasha, were published in 1993.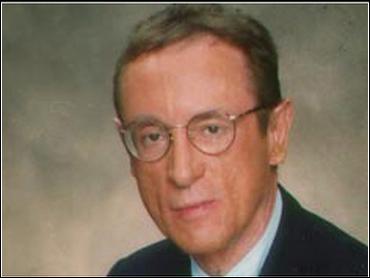 1940 – David Brudnoy, American radio personality (d. 2004); a popular talk radio host in Boston from 1976 to 2004. Most recently, his regular commentary show aired on WBZ radio. He is most widely known for espousing his libertarian views on a wide range of political issues.
Brudnoy came out publicly in 1994, after returning from hospitalization to overcome his long-hidden fight with HIV-AIDS. Having attracted a largely conservative audience based on his political views, traditional anti-homosexual conservatives rejected him, though others admired him for his courage.
The controversy was rekindled somewhat after the release in 1997 of his autobiography, Life Is Not a Rehearsal. Although he did not articulate it at the time, even in his youth was aware of homosexual attractions. In the book, he would detail the confusion he felt, discussing his teenage and college years, and a succeeding history of sexual excesses.
Brudnoy did not attempt to mask his sexuality during his adult life, but also made no direct indications of it; it was well-known among his colleagues in broadcasting long before he spoke publicly about it. His closest and oldest friend was psychologist Dr. Ward Cromer, with whom he took dozens of trips abroad, and who was incorrectly assumed by many to be Brudnoy's partner. Neither of them used that phraseology to describe their relationship, preferring a more accurate title of "best friend".
On December 9, 2004, he succumbed to Merkel cell carcinoma after it had metastasized to his lungs and kidneys.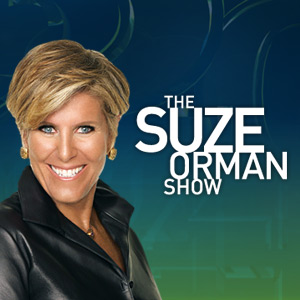 1951 – (Susan Lynn) Suze Orman is an American financial advisor, author, motivational speaker, and television host. Her program The Suze Orman Show has aired since 2000 and is one of the highest rated shows on CNBC. She has written nine consecutive New York Times Best Sellers and has written, co-produced and hosted seven PBS specials based on her books. Her PBS shows are the most successful fundraisers for PBS and have won two Emmy awards. She has also won the most Gracie Awards of any individual. In 2008 and 2009, Orman was named to the Times Magazine list of 100 most influential people, the 2010 Forbes Magazine 100 most powerful women in the world, and 18th on the Forbes list of The Most Influential Women In Media.
In February 2007, Orman told The New York Times Magazine that she is a lesbian. Her partner of seven years is Kathy Travis, a co-producer on The Suze Orman Show. In the interview, Orman said that she wished she could marry her partner partly because it would save them both a lot of money. She then said, "It's killing me that upon death, K.T. is going to lose 50 percent of everything I have to estate taxes. Or vice versa."
According to her Twitter page, Orman married Kathy Travis in South Africa in September 2010.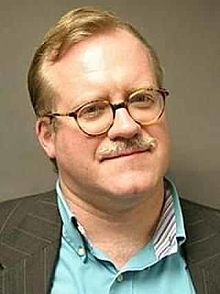 1963 – Scott Long, born in Radford, Virginia, is a US-born activist for international human rights, primarily focusing on the rights of lesbian, gay, bisexual, and transgender (LGBT) people. He founded the Lesbian, Gay, Bisexual, and Transgender Rights Program at Human Rights Watch, the first-ever program on LGBT rights at a major "mainstream" human rights organization, and served as its executive director from May 2004 - August 2010. He later was a Visiting Fellow in the Human Rights Program of Harvard Law School from 2011 - 2012.
Scott Long graduated from Radford University at the age of 18, and received a Ph.D. in literature from Harvard University in 1989 at the age of 25. In 1990 he moved to Hungary, and taught literature at the Eötvös Loránd University in Budapest. He became involved with the emerging lesbian and gay movement in Hungary as it developed during the democratic transition. He organized the first course on sexuality and gender at the Eötvös Loránd University. Long was a founding member of Hattér, a Hungarian LGBT support and advocacy organization.
Long has investigated and advocated against human rights abuses in countries including Albania, Egypt, Jamaica, Iraq, Romania, Russia, South Africa, the United States, Zambia, and Zimbabwe. He also helped achieve some of the earliest victories for LGBT rights at the United Nations. He is known for his innovative strategies for human rights in difficult environments; his support for grassroots LGBT activism on several continents; his incisive analyses of moral panics and backlash politics; and his criticisms of Western hegemony, including Western dominance of the global human rights movement.

1967 – A Los Angeles homophile group called Pride mobilizes a crowd of several hundred demonstrators on Sunset Boulevard to protest police raids on gay bars.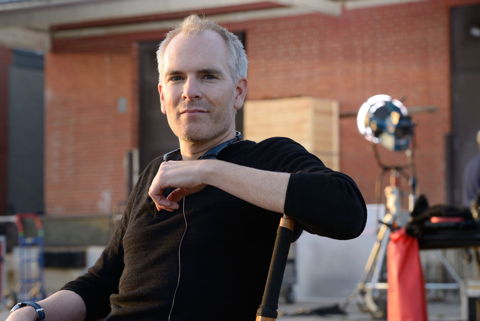 1968 – Michael MacLennan, born in Vancouver, British Columbia, is a Canadian playwright, screenwriter, and producer of television shows. He is a two-time finalist for Canada's prestigious Governor General's Award, and the only playwright to win the Herman Voaden National Playwriting Award twice. His first play, Beat the Sunset, garnered a Jessie Award in Vancouver for outstanding emerging playwright and the Theatrum National Playwriting Competition. Grace won the Theatre BC National Playwriting Competition and has been produced across Canada and internationally.
As a screenwriter, MacLennan has been nominated four times for the Writers Guild of Canada Award. He began his screenwriting career as writer and story editor for CBC's Wind at My Back, then working as writer and executive story editor for the PBS series Anne of Green Gables and supervising producer for the BBC/TV series Super Rubert. MacLennan was a writer and co-producer on Showtime/Showcase's Queer as Folk, and was executive producer for Keatley Productions/CHUM TV's flagship series, Godiva's. He wrote one episode of Being Erica.
He also wrote the script of the gay movie "Ice Men."
He is co-creator of the hit series Bomb Girls. MacLennan said he was creating a show that had broad appeal, as he was doing something for network TV, unlike his former venture as a writer for Queer as Folk. "It had to be a show that would attract all ages - attract men, attract women, straight, queer." MacLennan wanted to tell the stories of real bomb girls, including the gay ones.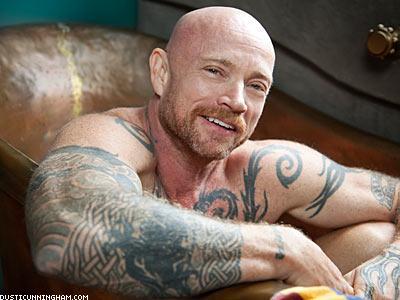 1972 – Buck Angel is an American trans man, adult film producer and performer, and LGBT icon. He is also founder of Buck Angel Entertainment, as a vehicle to produce media projects. He received the 2007 AVN Award as Transsexual Performer of the Year, and works as an advocate, educator, lecturer, and writer.
According to his website, Angel was a pronounced tomboy as a child and adolescent. Born in the San Fernando Valley area of Los Angeles, California, his gender atypical behavior during childhood was generally accepted at home. Once his secondary sex characteristics began to develop at around age 16, his home life became increasingly tense. After a suicidal gesture in high school, his parents sent him to therapy. It was in his therapy that he stated, for the first time, that he felt like a man. The information was not well received, and according to Angel, "They were going to put me in a mental institution." Unaware of the existence of treatments for gender dysphoria such as hormone replacement therapy, he lived for years as a female, during which time he took drugs and drank alcohol. Though he was profitably employed as a female professional model, he has stated that he was generally dissatisfied with his identity and existence, and "was not loving life."
Angel began to produce and star in his own line of adult films (Buck Angel Entertainment). As he had not had any genital surgery and still possessed a vulva, he created a unique niche, calling himself "The Man With a Pussy".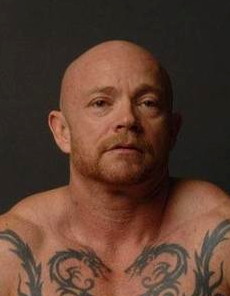 "The Man with a Pussy"
(Click for Full Monty)
In 2005, he also became the first trans man to be featured in an all-male porn film produced by an exclusively gay porn company. This was the Titan release Cirque Noir. Also in 2005, Buck performed in Allanah Starr's Big Boob Adventures, directed by transsexual Gia Darling, which included a pornographic first: a filmed sex scene between a trans woman (Allanah Starr) and a trans man. For that performance, Allanah was nominated for two AVN Awards including Transsexual Performer of the Year and Most Outrageous Sex Scene.
In 2008, he had a lead role in Buckback Mountain that earned the film two nominations for "Best Alternative Release" and "Best Specialty Release" at the GayVN Awards.
In October 2008 Angel appeared in director Ed Powers' book NAKED about the adult film industry. He filmed a sex scene with porn star Wolf Hudson for the accompanying documentary film NAKED, produced by mainstream photographer Justin Lubin.
Between 2006 and 2010, Angel appeared on various talk shows including Howard Stern, Tyra Banks, Maury Povich and Secret Lives of Women in the US, the Morning Show in the UK, and the Jensen Show in the Netherlands.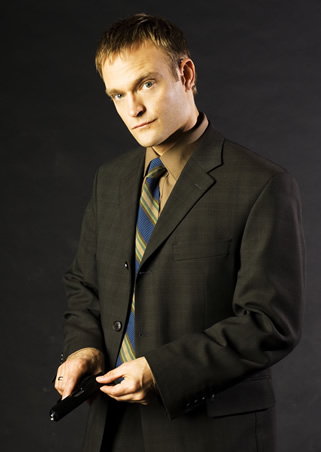 1974 – Born: Actor and advocate for glbtq rights, Chad Allen gained fame for his sensitive portrayal of an autistic child on a hit television show, but unlike many child stars, he has successfully made the transition from child actor to adult actor. He has also come out as a gay man and become a vocal advocate for glbtq rights. Chad Allen and his twin sister grew up in the neighboring city of Long Beach. Their mother entered the winsome children in twin contests, and when they had success, considered getting them into show business.
Chad was a natural and made his first professional appearance in a McDonald's commercial at the age of four. At eight he was cast as Tommy Westphall, an autistic child, on the hit drama series St. Elsewhere (1983-1986, 1988). Allen later said that his mother explained that "autistic kids lived in their own world, and I understood that." Allen's performance established him as a child actor of unusual sensitivity and talent.
The youthful Allen had guest roles on almost a dozen series in the 1980s and played recurring characters on Webster (1985-1986), Our House (1986-1988), and My Two Dads (1989-1990). He also appeared in a number of made-for-television movies. The handsome young Allen also became a teen idol. He was frequently featured in magazines for young people and was mobbed whenever he went out in public. Though he initially enjoyed the celebrity, he came to resent the discrepancy between the idealized image of him in the magazines and the reality of who he really was. "I was in teen magazines all the time and in reality, what was I? A 13-year-old who's as fucked up as every other 13-year-old across the country."
At sixteen, after four years of being educated by tutors while working on television programs, Allen quit show business to go to high school and "be a normal teenager." He attended a Catholic high school where some of his teachers were gay priests. One, he said, "was very open and helpful to students who were openly gay."
Allen was offered a regular role on the television show Dr. Quinn: Medicine Woman (1992-1998). He chose to go back to acting and spent six years on the highly successful series, making the transition from child star to accomplished adult actor and from teen idol to versatile character actor.
In 1996 the Globe tabloid published a photo of Allen kissing another young man at a pool party. He feared that the outing might spell the end of his acting career, or at least his tenure on the wholesome and family-oriented Dr. Quinn: Medicine Woman, but his coworkers were supportive of him. Allen, who described himself as "not political" at that time, did not then comment on his sexual orientation. The tabloid story did not attract a great deal of general attention, but Allen did begin receiving letters from gay fans, many of whom told him their own stories. He was particularly touched by messages from young people, a large number of them closeted and apprehensive. Allen replied to their letters but did not come out publicly until 2001, when he gave an interview to The Advocate in conjunction with National Coming Out Day. In coming out, Allen was candid in talking about his past, which included drug and alcohol abuse and participation in circuit parties. By then, however, he had entered a recovery program and was taking his life in positive new directions.
In 2003, he joined with producer Christopher Racster and actor Robert Gant (best known for Queer as Folk) to form a production company, Mythgarden.
"Our company is entirely dedicated to turning the page on gay and lesbian storytelling in film, television, and theater. We believe that it's time that our stories can be told fully: good relationships, real relationships, honest characters, in all of the genres of storytelling--fantasy, fiction, fairy tales, great mysteries, adventure films, and honest drama," he stated.
Allen has been involved in projects with the three recently-formed glbtq television networks, Logo, Q Television, and here! TV. His work for the last includes a starring role as gay detective Donald Strachey in Third Man Out (2005) and Shock to the System (2006), based on novels by Richard Stevenson. Allen is hopeful that more of the books in the Strachey series will also be turned into movies. Allen was delighted to present the "really powerful, loving gay relationship" between Strachey and his partner, Timothy Callahan.
Another film that focuses on gay issues is Save Me (2007, directed by Robert Clary), which was first shown as the Sundance Film Festival. Save Me has been hailed for its sensitive depiction of both gay men and evangelical Christians.
Allen remains optimistic and says that he expects eventually to be able to marry. "I think that this country has a great tradition of ultimately doing the right thing," he commented. Allen stated in a 2002 interview that he knows of many people in the entertainment industry who have remained in the closet and that he has "absolute respect for those individuals and their decisions." He, however, has chosen another route. "It's important, I believe, to stand up and say 'I'm gay' because people get hurt for doing that," he stated. "And until that's not the case any more, I and hopefully a hell of a lot more people will continue to do so."
In November 2006, The Los Angeles Daily News wrote in passing that Allen's real-life boyfriend, Jeremy Glazer, was also in the film Save Me. In a September 2008 interview with Out.com, Allen stated that he was currently in a three-year relationship and had been sober for eight years. In October 2008, AfterElton.com stated his boyfriend to be Glazer. In May 2009, Allen was the recipient of a GLAAD Media Award: the Davidson/Valentini Award. In his acceptance speech he said he had met Glazer, his partner, exactly four years earlier.


1981 – In Edmonton, Alberta, three employees and five found-ins charged after police raided the Pisces Spa plead guilty in Provincial Court. The owners receive heavy fines.

1981 – The Morbidity and Mortality Weekly Report of the Centers for Disease Control and Prevention report that five homosexual men in Los Angeles, CA have a rare form of pneumonia seen only in patients with weakened immune systems, in what turns out to be the first recognized cases of HIV-AIDS.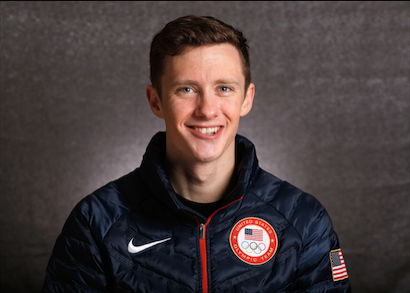 1985 – Jeremy Abbott is a former American figure skater. He is the 2008 Grand Prix Final champion, a two-time (2007, 2011) Four Continents bronze medalist, and a four-time (2009, 2010, 2012, 2014) U.S. national champion. He represented the United States at the 2010 Winter Olympics, where he placed ninth, and at the 2014 Winter Olympics, winning a bronze medal in the team event.
In addition to his coaches, Jeremy Abbott cites his family as the pillars of his success. Following his win on the junior level at 2005 US nationals, Abbott established a fund in Aspen, Colorado, to help up-and-coming skaters to pay for training. In 2006, he established a second fund for skaters in the surrounding area.
Acting on a whim he says, Abbott decided to come out publicly as gay in June of 2020. While he'd never hidden his sexuality from the people close to him, the time finally felt right to add his own voice to the LGBTQ figure skating community.
"I just never talked about it publicly. And I held a lot of shame, actually, about that for a long time," Abbott said. "I struggled with saying it for many reasons, because a lot of times when I wanted to say it, I always felt like I was doing it for the wrong reason. Honestly, with the political climate and everything that was going on, I was just like, 'You know what? One more voice can help. So here it is.'"
He says he hopes to use his story and platform to stand behind fellow out skaters like Adam Rippon, Timothy LeDuc, Brian Boitano and Johnny Weir, who are outspoken in their activism.
 "I feel like my activism and my voice are stronger supporting others who have a bigger presence than myself," Abbott said. "I wanted to boost up the people who do have that bigger voice, who can help more people and reach more people. So I hope that my having come out can actually help support and boost up all of those other people who are doing such amazing work."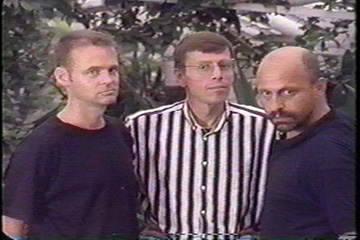 General Idea: Partz, Zontal, & Bronson

1994 – Died: Felix Partz (né Ron Gabe) was born in Winnipeg in 1945, and studied there at the School of Fine Arts. In 1968 Ron Gabe moved to Toronto, and met Jorge Saia and Michael Tims, in the shadowy corridors of Toronto's new cultural and sexual underground.
They became close friends and changed their names, respectively, to Jorge Zontal, AA Bronson and Felix Partz. Under these new names, and the corporate title General Idea, the young men launched a joint career in easel painting and installation art, performance, video, photography and even the manufacture of mass-produced souvenirs - a project unprecedented in Canada for its wit, sophisticated satire and penetrating intelligence.

When Partz and Zontal contracted the AIDS virus in the 1980s, General Idea turned their focus toward the AIDS crisis. Among many provocative AIDS-related works, they designed a logo for the disease borrowing Robert Indiana's well-known LOVE design, substituting the AIDS acronym for the word love.
In 1994, the art collective General Idea was dissolved, when Jorge and Felix both died of AIDS-related causes.
Canadian musician Peaches recorded a song entitled "Felix Partz" on her album The Teaches of Peaches.

1998 – Rhode Island repeals its sodomy law.

2010 – Portugal becomes the eighth country to approve same-sex marriage.

JUNE 6 →
[{(o)}]|[{(o)}]|[{(o)}]|[{(o)}]| [{(o)}]|[{(o)}]