January 1
[{(o)}]|[{(o)}]|[{(o)}]|[{(o)}]| [{(o)}]|[{(o)}]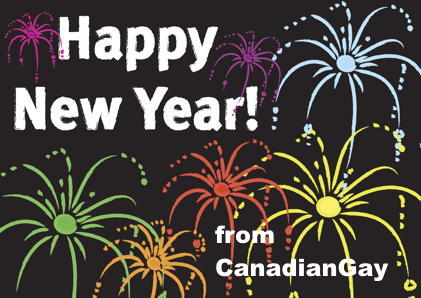 I hope you are enjoying This Day in Gay History. What started out as a reposting of White Crane's daily newsletters in early 2011 has gained a life of its own and grown out in many directions, in particular, gaining a Canadian identity. The postings now come from many sources, some of them credited in the masthead, but also from tips and suggestions from members. As we move into a new year, you will find you have seen many of the postings before, but always check them out, because there will always be something new, especially as so many public figures are now coming out of the closet.
Ted

1533 – Italy: Michelangelo writes a love letter to Tommaso de Cavalieri, devoting "the present and the time to come that remain to me."

1801 – Ireland was added to Great Britain by an Act of Union thus creating the United Kingdom of Great Britain and Ireland. It also put Ireland, and today, Northern Ireland under British laws on morality and particularly homosexuality.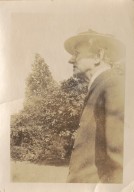 Rare snapshot of Charles Kains Jackson
1857 – Charles Kains Jackson (d.1933) was an English poet closely associated with the Uranian school.
Beginning in 1888, in addition to a career as a lawyer, he served as editor for the periodical the Artist and Journal of Home Culture, which became something of an official periodical for the movement. In it, he praised such artists as Henry Scott Tuke (to whom he dedicated a sonnet) and Henry Oliver Walker. He also befriended such similar-minded contemporaries as Frederick William Rolfe, Lord Alfred Douglas and John Addington Symonds.
The homosexual and pederastic aspects of the
Artist
declined after the replacement of Kains Jackson as an editor in 1894. The final issue edited by Kains Jackson included his essay,
'The New Chivalry'
, an argument for the moral and societal benefits of pederasty and erotic male friendship on the grounds of both Platonism and Social Darwinism. According to Kains Jackson, the New Chivalry would promote 'the youthful masculine ideal' over the Old Chivalry's emphasis on the feminine. Jackson's volumes of poetry include
Finibus Cantat Amor
(1922) and
Lysis
(1924).
Kains Jackson was a member of the Order of Chaeronea, a secret society for homosexuals founded in 1897 by George Ives, which was named after the location of the battle where the Sacred Band of Thebes was finally annihilated in 338 BC. Other members included Samuel Ellworth Cottam, Montague Summers, and John Gambril Nicholson.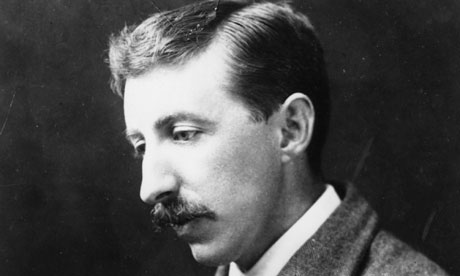 1879 – E.M. Forster (d.1970) was an English novelist, short story writer, essayist and librettist. He is known best for his ironic and well-plotted novels examining class difference and hypocrisy in early 20th-century British society.
Forster was born into an Anglo-Irish and Welsh middle-class family in London. England. He attended the famous public school Tonbridge School in Kent as a day boy. The theatre at the school is named after him, and later studied at King's College, Cambridge, between 1897 and 1901.
After leaving university he travelled in continental Europe with his mother. He visited Egypt, Germany and India with the classicist Goldsworthy Lowes Dickinson in 1914. By that time, Forster had written all but one of his novels. In the First World War, as a conscientious objector, he volunteered for the International Red Cross, travelling to Alexandria, Egypt.
Why didn't EM Forster write much of anything in the second half of his life? According to a new biographer, Wendy Moffat, who has had access to Forster's private papers, what knocked him off track was losing his virginity in his late 30s.
He slept with a wounded soldier in Egypt, in 1917 - "losing R [respectability]" he called it in his private diary. After that, he set about making up for lost time. "I should have been a more famous writer if I had written or rather published more," he later explained, "but sex prevented the latter."
Back in England Forster divided his time between his mother in the Home Counties and gay friends and bisexual boys in his London flat. Homosexuality in Britain was aggressively persecuted then and Forster wisely centred his affairs on officers from Hammersmith police station.
One of them, Bob Buckingham, became the love of Forster's life. Bob was bisexual and soon married, however, he never abandoned Forster. As for writing novels that stopped with the development of his homosexual life.
Forster developed a long-term loving relationship with Bob Buckingham, and his wife, and included the couple in his circle, which also included the writer and arts editor of The Listener, J.R. Ackerley, the psychologist W.J.H. Sprott, and, for a time, the composer Benjamin Britten. Other writers with whom Forster associated included the poet Siegfried Sassoon and the Belfast-based novelist Forrest Reid.
In the 1930s and 1940s Forster became a successful broadcaster on BBC Radio. He was a humanist, homosexual, and lifelong bachelor.
Forster had five novels published in his lifetime. Although Maurice appeared shortly after his death, it had been written nearly sixty years earlier. A seventh novel, Arctic Summer, was never finished. The earlier novels are Where Angels Fear to Tread (1905), The Longest Journey (1907), A Room with a View (1908), and Howards End (1910).
Forster achieved his greatest success with A Passage to India (1924). The novel takes as its subject the relationship between East and West, seen through the lens of India in the later days of the British Raj. Forster connects personal relationships with the politics of colonialism through the story of the Englishwoman Adela Quested, the Indian Dr. Aziz, and the question of what did or did not happen between them in the Marabar Caves.
Maurice (1971) - his one novel to deal head-on with homosexuality - was written some years previously, though it was published only after his death. His posthumously-published novel tells of the coming of age of an explicitly Gay male character.
Maurice is a homosexual love story which also returns to matters familiar from Forster's first three novels, such as the suburbs of London in the English home counties, the experience of attending Cambridge, and the wild landscape of Wiltshire. The novel was controversial, given that Forster's sexuality had not been previously known or widely acknowledged. Today's critics continue to argue over the extent to which Forster's sexuality, even his personal activities, influenced his writing.
Forster's two best-known works, A Passage to India and Howards End, explore the irreconcilability of class differences. A Room with a View also shows how questions of propriety and class can make connection difficult. The novel is his most widely read and accessible work, remaining popular long after its original publication. His posthumous novel Maurice explores the possibility of class reconciliation as one facet of a homosexual relationship.
Sexuality is another key theme in Forster's works, and it has been argued that a general shift from heterosexual love to homosexual love can be detected over the course of his writing career. The foreword to Maurice describes his struggle with his own homosexuality, while similar issues are explored in several volumes of homosexually-charged short stories. Forster's explicitly homosexual writings, the novel Maurice and the short-story collection The Life to Come, were published shortly after his death.
Forster died of a stroke in Coventry on 7 June 1970 at the age of 91. at the home of his policeman friend and his wife, the Buckinghams.

1886 – English Criminal Law Amendment Act, 1885 takes effect. "Indecencies" between adult males in private become a crime punishable by up to two years imprisonment.

1892 – Ellis Island in New York harbor opened. Over 20 million new arrivals to America were processed until its closing in 1954. It is unknown how many of the new immigrants were gays and lesbians. Some estimates are as high as 1 million (This is lower than 10% since most of those admitted to the US were families).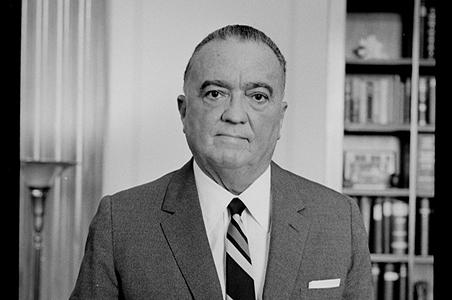 1895 – Although never elected to any office, J. Edgar Hoover (d.1972) wielded tremendous political power in the United States government for almost five decades, and through eight presidencies, as head of the Federal Bureau of Investigation. Under his leadership, the Bureau developed from a weak and ineffectual collection of political appointees into one of the most efficient police agencies in the world.
It also developed into an undercover secret police that frequently used illegal means to gather damaging information, not only on criminals and political dissidents, but also on political leaders as well. Although Hoover was always in the front lines of government attempts to harass homosexual liberation movements, rumors that he himself was gay followed him throughout his career.
Hoover went to work for the Justice Department in 1917 as a clerk, but moved up quickly by virtue of his efficiency and his vigorous action against Communists and radicals during the late 1910s and 1920s. He supervised the deportation of foreign-born radicals in the great strike wave of 1919.
In 1924, he was appointed head of the Bureau of Investigation of the Justice Department (renamed Federal Bureau of Investigation in 1935). Hoover immediately began to tighten up the slack Bureau. New agents were hired and promoted based on merit and strict performance reviews. He used his library experience to re-organize records and files, and he began amassing his famous "secret files," confidential information, often illegally obtained, which he kept to use against anyone who might threaten his power or tenure.
Hoover soon became both famous and feared for his zealous campaigns against such criminal and "subversive" groups as the Communist Party and the Ku Klux Klan. During the prohibition era, his "G-men" hunted down and caught many prominent gangsters, such as Al Capone and John Dillinger.
During the 1950s, he participated fully in the McCarthy witch hunts, zealously seeking out Communists and fellow-travelers.
Along with pursuing Communist sympathizers, Hoover also led a campaign of harassment directed at the new "homophile" groups such as the Mattachine Society, which sprang up to protest mistreatment of gay men and lesbians. F.B.I. agents took pictures and license plate numbers at demonstrations and infiltrated meetings and conferences of the fledgling homophile groups.
Many believe that Hoover took this anti-gay stance to cover his own homosexuality. Although he constantly (and violently) denied it, whispers about his sexuality followed Hoover throughout his career. For example, a 1943 internal F.B.I. memo reported claims that the director was homosexual.
Hoover's lifestyle fit many gay stereotypes: he was a sharp, dandified dresser, known for his white linen suits and silk handkerchiefs, who collected antiques and lived with his mother until her death when he was 42. He was never known to have even one date with a woman, yet he had several intimate relationships with men, notably a more than forty-year relationship with the handsome Clyde Tolson, his second-in-command at the F.B.I.
Hoover and Tolson rode to work together, ate lunch and dinner together most days, and took vacations together. Many observers described their relationship as marriage-like. Although some commentators believe that Hoover's rigid morality and strict religious beliefs would not have permitted him to have a physical relationship with a man, the rumors of his homosexuality were accelerated by the appearance, after their deaths, of photographs of Hoover and Tolson in drag, photographs that were allegedly Mafia blackmail pictures.
If Hoover and Tolson were homosexual, as seems more and more likely, their roles as persecutors of other homosexuals casts into bold relief the nightmare-like quality of the McCarthy era's war on homosexuality.
Hoover remained in charge of the F.B.I. until his death from a heart attack on May 2, 1972.

1901 – The Commonwealth of Australia was founded as six former British colonies became six states with Edmund Barton as the first prime minister, and Canberra as the capital. Today, Sydney, the biggest city in Australia, has one of the world's largest gay communities. It's annual Mardi Gras celebrations draw nearly a million a people from all over the globe.

1906 – Imre: A Memorandum is published. It is one of the first gay American novels with a happy ending, about two gay men in Budapest. Written by Edward Prime-Stevenson (1858-1942), it was republished in 2003.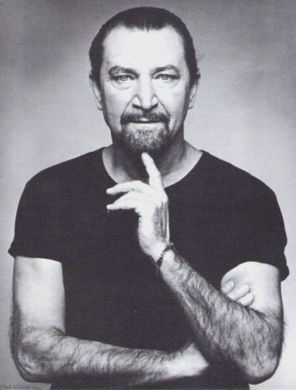 1927 – Maurice Béjart (d.2007) was a French born, Swiss choreographer who ran the Béjart Ballet Lausanne in Switzerland. He was the son of the French philosopher Gaston Berger.
Perhaps the preeminent descendant of Sergei Diaghilev and Serge Lifar, Maurice Béjart was a significant presence in late twentieth-century and early twenty-first century dance as an innovator with a radical vision. Central to his reinvigoration of classical ballet was his creation of palpably homoerotic dances that celebrate male beauty.
After studying with Léo Staats, Lubov Egorova, and Madama Rousanne (Sarkissian) in Paris, he performed with Mona Inglesby's International Ballet and the Royal Swedish Ballet and sealed his reputation as industrious and disciplined before creating dances for his own path-breaking companies.
Symphonie pour un homme seul (1955, with a score by Pierre Schaeffer and Pierre Henry), featuring the first electronic score to accompany ballet, established Béjart as an innovator with a radical vision.
After presenting an electrifying interpretation of The Rite of Spring (set to the classic Igor Stravinsky score) informed by myth, sexual heat, and stage flash in 1959 at the Théâtre Royale de la Monnaie in Brussels, he founded The Ballet of the Twentieth Century, a company that had a major influence on the European Dance Theatre movement.
Nijinsky: Clown of God (1971, set to a score combining music by Peter Ilich Tchaikovsky and Pierre Henry), a dreamlike meditation on Vaslav Nijinsky and his legacy, is only one prominent example of Béjart's personal identification and connection with his choreographic subjects.
Many times that connection, as in Nijinsky: Clown of God, was palpably homoerotic. In addition to reimagining Ballets Russes classics such as The Firebird (to the original Stravinsky score), Pétrouchka (to the Stravinsky score) and The Specter of the Rose (to a score of a piano piece by Carl Maria von Weber, orchestrated by Hector Berlioz) to spectacular effect, he also derived inspiration from such gay icons as Prometheus, Dionysus, Orpheus, and Saint Sebastian.
Collaborating closely with many extraordinarily handsome men (Argentine Jorge Donn and Italian Paolo Bortoluzzi among them), Béjart consistently created dances celebrating male beauty and eroticism, not the least of which was the all-male variant of his Boléro (1960, to the throbbing score by Maurice Ravel).
Audiences and critics were either enthralled or enraged by later offerings such as the celebratory Ballet for Life (1997, set to a score combining classical Mozart with pop-rock Queen), in response to the AIDS-related deaths of his friends Jorge Donn and Freddie Mercury of the rock group Queen; and Bolero for Gianni (1999, set to his all-time-favorite Ravel score), a tribute to the murdered Gianni Versace, who had designed the eye-popping costumes for that 1997 dance.
Although beset by kidney problems and other illnesses in his final years, Béjart continued working until the very end of his life. He died on November 22, 2007.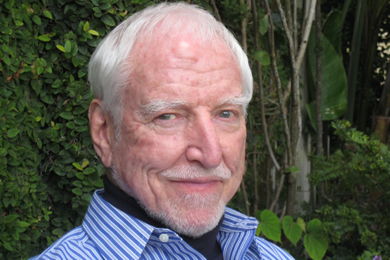 1931 – James C. Hormel has a distinguished record as a philanthropist and a proponent of the cause of gay rights. His nomination to become the first openly gay ambassador from the United States drew criticism from conservative groups. A handful of Republican senators managed to forestall his confirmation for almost two years.
Hormel comes from a prosperous family. In 1891 his German-born grandfather, George Hormel, founded Hormel Foods, which has grown into a leading meat packing company. Among its best-known products is Spam.
He went to the University of Chicago Law School, where he earned his law degree in 1958. Hormel remained to teach in the law school at Chicago, eventually becoming dean of students.
Hormel married in 1955, but a decade later he and his wife decided to divorce, mainly because of Hormel's sexual orientation. The couple have remained good friends, however, and Hormel has always enjoyed an excellent relationship with their son and four daughters.
Hormel began a long-term relationship with artist Larry Soule in the early 1970s. The couple lived together for eighteen years.
Hormel has made generous contributions to cultural and educational institutions. His $500,000 donation to the San Francisco Public Library led to the creation of the James C. Hormel Gay and Lesbian Center, which houses the largest collection of glbtq literature in the world. He has also provided much-needed support for the research and treatment of AIDS and breast cancer.
To promote the cause of gay rights Hormel became a founder of the Human Rights Campaign, a leading advocacy group for glbtq rights, in 1981.
Bill Clinton first considered Hormel for an ambassadorship in 1994, but since the posting that he had in mind, Fiji, proved to have repressive laws against gay men—a homosexual act being punishable by fourteen years in prison—the nomination was not put forth.
Hormel's appointment to a U. N. General Assembly post was quickly and unanimously confirmed by the United States Senate, but when Clinton nominated him to be ambassador to Luxembourg in October 1997, a lengthy and rancorous political battle ensued.
Objections regarding Hormel's possible reception in Luxembourg were blunted when officials of the country, which has laws against discrimination based on sexual orientation, indicated that he would be welcome.
Hormel was sworn in as ambassador on June 29, 1999 with Timothy Wu, his partner since 1995, holding the Bible at the ceremony. Also in attendance were Hormel's former wife, his five children, and several of his thirteen grandchildren.
Hormel served as ambassador through December 2000. His sexual orientation was not an issue during his tenure.
Hormel and Wu, a public interest lawyer, now live in the San Francisco area. They are active and generous in supporting gay rights organizations, cultural institutions, and AIDS research.

1933 – Germany: Lovers Erika Mann and Therese Giehse write and direct the anti-fascist Cabaret in Germany. The Nazis shut it down on Jan. 30th. It re-opens in Zurich and becomes a rallying point for exiles. Mann was a German actress and writer. She was the eldest daughter of the novelist Thomas Mann. Giehse was a German actress.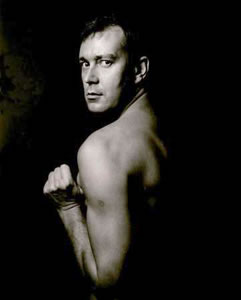 1933 – Joe Orton (d.1967) was a satirical modern playwright, who, in a short but prolific career from 1964 until his death, shocked, outraged and amused audiences with his scandalous black comedies. "Ortonesque" became a recognised term for 'outrageously macabre'.
John Kingley Orton was born in Leicester to a working class family. He failed the eleven-plus exam after extended bouts of asthma, and attended the private Clark's College from 1945 to 1947 before starting menial work as a junior clerk on £3 a week.
Orton became interested in performing in the theatre around 1949 and joined a number of different dramatic societies, including the prestigious Leicester Dramatic Society. While working on amateur productions he was also determined to improve his appearance and physique, buying body-building courses, taking elocution lessons, and also trying to redress his lack of education and culture. He lost his job and, still 'stage-struck', applied for a scholarship at the Royal Academy of Dramatic Art (RADA) in November 1950. He was accepted, and left the East Midlands for London with little regret. His entrance into RADA was delayed by appendicitis and he only joined in May 1951.
Joe Orton with Kenneth Halliwell
(Click for larger)
Orton met Kenneth Halliwell at RADA in 1951, moving into a West Hampstead flat with him, and two other students, in June of that year. Halliwell was seven years older than Orton and of independent means, having a substantial inheritance. They quickly formed a strong relationship and became lovers, despite Orton's claims of sexual incompatibility. Neither did well in their two years at the academy although Orton gained a better qualification than Halliwell.
After graduating, both went into a regional repertory work; Orton spent four months in Ipswich as an assistant stage manager, Halliwell in Llandudno, Wales. Both returned to London and 'their dreams shifted from the stage to the page'. They collaborated on a number of unpublished novels (often imitating Ronald Firbank), and had little success, but some encouragement. The rejection of their great hope, The Last Days of Sodom, in 1957 led them to solo works.
They refused to work for long periods, confident of their 'specialness'; they subsisted on Halliwell's money, (as well as the dole), and were forced to follow a quite ascetic life in order to restrict their outgoings to £5 a week. From 1957-59, they worked in six-month stretches at Cadbury's to raise money for a new flat; they moved into the small and austere flat in Islington in 1959.
A lack of serious work led them to amuse themselves with pranks and hoaxes. Orton created Edna Welthorpe, an elderly 'outraged of-' whom he would later revive to stir controversy over his plays.
In another episode, Orton and Halliwell stole books from the local library, and would subtly modify the cover art or the blurbs before returning them to the library. A volume of poems by John Betjeman, for example, was returned to the library with a new dustjacket featuring a photograph of a nearly naked, heavily tattooed middle-aged man. The couple took many of the prints to decorate their flat. They were eventually discovered, and prosecuted for this in May, 1962.
The incident was reported in the national newspaper the Daily Mirror as 'Gorilla in the Roses'. They were charged with five counts of theft and malicious damage, admitted damaging more than seventy books, and were jailed for six months (released September 1962) and fined £262. The books that Orton and Halliwell vandalised have since become the most valued of the Islington Library service collection.
In the early 1960s Orton began to write plays. He wrote his last novel in 1961 (Head to Toe), and soon afterward had his writing accepted. In 1963 the BBC paid £65 for the radio play The Boy Hairdresser, broadcast on 31 August 1964, as The Ruffian on the Stair. It was substantially rewritten for the stage in 1966.
Orton revelled in his achievement and poured out new works. He had completed Entertaining Mr Sloane by the time The Ruffian on the Stair was broadcast. He sent a copy to the theatre agent Peggy Ramsay in December 1963. She was quick to appreciate its qualities and sent it to Michael Codron of the New Arts Theatre, who took up the play for an April/May run in January 1964. It premiered on 6 May 1964, reviews ranging from praise to outrage. Certain influential theatre figures such as Terence Rattigan ensured that Orton's work was performed, however, and there was a clear expectation of good things to come. Within a year, Sloane was being performed in New York (it did very poorly) and elsewhere, as well as being made into a film, and a television play.
Orton's next performed work was Loot. The first draft was written between June and October 1964 and entitled Funeral Games, a title Orton would drop for Halliwell's suggestion but would later reuse. The play is a wild parody of detective fiction, adding the blackest farce and jabs at established ideas on death, the police, religion and justice. It underwent sweeping rewrites before it was judged fit for the West End.
The London premiere was 27 September 1966, the reviews producing 'stunned delight' in Orton. Loot moved to the Criterion Theatre, Holborn in November, raising Orton's confidence to new heights, 'a weird, thrilling, slightly unnerving state of grace', while he was in the middle of writing What the Butler Saw.
Loot
went on to win several awards — which had a pleasing effect on the box office — and firmly established Orton's fame. Orton was on an absolute high, and over the next ten months revised
The Ruffian on the Stair
and
The Erpingham Camp
for the stage as a double called
Crimes of Passion
, wrote
Funeral Games
, the screenplay
Up Against It
for the
Beatles
, and worked on
What the Butler Saw
.
In March 1967 Orton and Halliwell had intended another extended holiday in North Africa - Libya on this occasion, but the relationship between them had deteriorated so far that they returned home after barely a day. Orton was working hard, energised and happy; Halliwell was increasingly depressed, argumentative, and plagued with mystery ailments.
The Sunday Times magazine issue November 22, 1970 reported that on Saturday, August 5, four days before the murder, Joe went to the Chelsea Potter pub in the King's Road. He met friend Peter Nolan who later gave evidence at the inquest that Orton told him that he had another boyfriend, that he wanted finally to get rid of Halliwell but didn't know how to go about it.
During the night of August 9, 1967, Halliwell bludgeoned the 34-year-old Orton to death with nine hammer blows to the head, and then committed suicide with an overdose of Nembutal tablets.
Halliwell had felt increasingly threatened and isolated by Orton's success, and had come to rely on anti-depressants and barbiturates. The bodies were discovered the following morning when a chauffeur arrived to take Orton to a meeting to discuss the screenplay he had written for The Beatles.
Halliwell left a suicide note, informing police that all would be explained if they read Orton's diaries, 'especially the latter part'. The diaries have since been published, but do not offer the promised insight, unless Halliwell was referring to Orton's tireless promiscuity.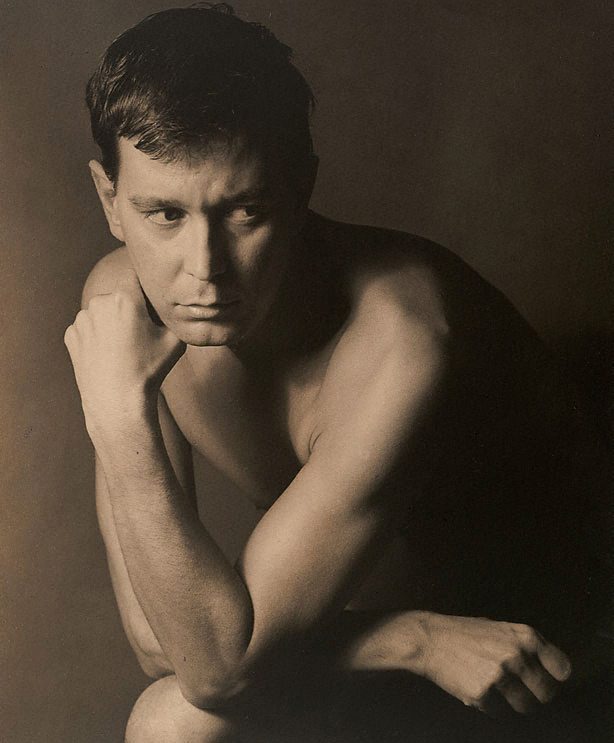 Orton - a study
(Click for larger)
Orton's controversial farce What The Butler Saw debuted in the West End after his death in 1969. It opened at the Queen's Theatre with Sir Ralph Richardson, Coral Browne, Stanley Baxter, and Hayward Morse. It was booed so loudly by gallery first nighters that the critics could not hear the lines.
A biography, entitled Prick Up Your Ears, a title Orton himself had considered using, was published in the 1970s by John Lahr (son of cowardly lion Bert Lahr).
The 1987 film Prick Up Your Ears is based on Orton's diaries and Lahr's research. Directed by Stephen Frears, it starred Gary Oldman, Alfred Molina, and Vanessa Redgrave. Alan Bennett wrote the screenplay.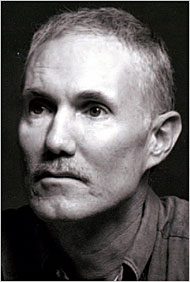 1944 – Andrew Holleran is the pseudonym of Eric Garber, a novelist, essayist, and short story writer. He is a prominent novelist of post-Stonewall gay literature. He was a member of The Violet Quill, a gay writer's group that met briefly from 1980-81. The Violet Quill included other prolific gay writers like Edmund White and Felice Picano. Garber, who has historically been very protective of his privacy, uses "Andrew Holleran" as his pseudonym.
Dancer from the Dance, his first novel, was published in 1978. Its narrative takes place among the discotheques of New York City and Fire Island, although it is Fire Island, with its literal distance from the mainland, that provides a pivotal backdrop for the novel. Dancer shares many of its locales, as well as its themes, with Faggots, Larry Kramer's novel, published in the same year.
Holleran's second novel was Nights in Aruba, and his third is titled The Beauty of Men. The Beauty of Men takes place in central Florida where the main character, a 47-year-old gay man, has gone to take care of his quadriplegic mother. Holleran's Grief: a Novel received the 2007 Stonewall Book Award.
Holleran teaches creative writing at American University in Washington, DC, and he continues to publish short fiction in gay short story collections like M2M: New Literary Fiction and frequently publishes articles in The Gay & Lesbian Review Worldwide.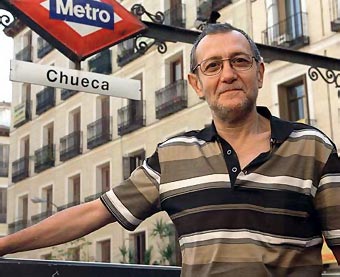 1944 – Eloy de la Iglesia (d.2006) was a Spanish screenwriter and film director.
De la Iglesia was an outspoken gay socialist filmmaker who is relatively unknown outside Spain despite a prolific and successful career in his native country. He is best remembered for having portrayed urban marginality and the world of drugs and juvenile delinquency in the early 1980s. Many of his films also deal with the theme of homosexuality.
Born in Zarauz, Guipúzcoa into a wealthy Basque family, he grew up in Madrid. He attended courses at the prestigious Parisian Institut des hautes études cinématographiques, but he could not enter Spain's national Film School because he wasn't yet 21, the minimum age required for admission. Instead, he began to study philosophy and literature at the Complutense University of Madrid, but on his third year he abandoned it to direct children's theater. By age twenty he had already written and directed many works for television sharpening his narrative skills. He established himself as a writer of children's television programs for Radiotelevisíon Española in Barcelona.
De la Iglesia made his debut as film director when he was only twenty-two years old with Fantasia 3 (Fantasy 3) (1966), adapting three children's stories: The Maid of the Sea, The three hairs from the devil and The Wizard of Oz. While doing mandatory military service, he wrote the script of his second film, Algo Amargo en la Boca (Something Bitter Tasting) (1968). Algo Amargo en la boca, a sordid melodrama, and de la Iglesia's next film, Cuadrilatero (Boxing Ring) (1969), a boxing story, faced problems with the Francoist censors and failed at the box office. His films did not attract widespread notice until his fourth effort, the critically acclaimed thriller El Techo de Cristal (The Glass Ceiling) (1970).
The dismantling of the Francoist censorship allowed Eloy de la Iglesia to increase sexually charged tones in his works. This approach became apparent in his films: Juego de amor prohibido (Games of Forbbiden Love) (1975) and La otra alcoba (The other bedroom) (1976). In the late 1970s Eloy de la Iglesia, associated with journalist and screen writer Gonzalo Goicoechea, tackled former taboo subjects in Spanish Cinema. Los placeres ocultos (Hidden Pleasures ) (1977) focused on homosexuality. El diputado (Confessions of a Congressman) (1979), follows the story of a politician who is blackmailed due to his secret homosexuality and El sacerdote (The Priest ), also released in 1979, deals with a conservative catholic priest whose sexual obsessions leads him to self-mutilation.
Like many of the young protagonists of his films, Eloy de la iglesia became addicted to drugs such as heroin and he stopped making films for fifteen years. Claiming that his addiction to cinema was stronger than his drug problems, de la Iglesia eventually kicked his habit and resumed his career making Los novios bulgaros (The Bulgarian Lovers) (2003), a film based on the novel of the same title written by Eduardo Mendicutti.
Stricken with kidney cancer, he died on March 24, 2006, age sixty two, after surgery to remove a malignant tumor.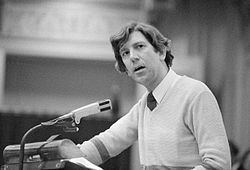 1947 – (Petrus Antonius) Peter Lankhorst, born in Zwolle, is a Dutch politician. Lankhorst was MP for both the progressive Christian Political Party of Radicals and the GreenLeft.
Lankhorst was born in a Roman Catholic family. He attended a Protestant-Christian special schools in Meppel and Deventer, and the Roman Catholic Geert Groote College in Deventer. He started to attended Gymnasium (school) but later went to the HBS. He graduated in 1966. He continued to study political science at the University of Amsterdam and befriended his colleague Hans Janmaat.
Lankhorst joined the Political Party of Radicals and entered the Amsterdam city council. He was originally candidate-alderman for education, but Roel van Duijn took this position for the PPR. Lankhorst left the council in 1980. A month later he became civil servant for the municipal department for Youth and Education. After the 1981 election Lankhorst became MP for the PPR. He was spokesperson on housing, education, Transport, Public Works and Water Management and youth welfare. He was one of the first MPs to be openly homosexual during his term in Dutch parliament.

1947 – Nahum B. Zenil is a Mexican artist who often uses his own self-portrait as the principal model for a cultural critical interpretation of Mexico, especially concerning homosexuality and mestization.
Zenil was born in 1947 in the state of Veracruz. In 1959, he enrolled at the Escuela Nacional de Maestros (National Teachers' School) in Mexico City, from which he graduated in 1964. It was during this period in which Zenil became interested in painting.
He later entered the Escuela Nacional de Pintura y Escultura (known as La Esmeralda) in Mexico City in 1968. He is also one of the founding members of the Semana Cultural Gay ("Cultural Gay Week"), which occurs yearly at the Museo Universitario del Chopo. His art is often compared to that of Frida Kahlo, in which the self becomes the principal object of their paintings letting the viewer discover the artists as individuals as well as the broader social and cultural contexts in which they lived through the medium of self-portraiture.
Zenil's art allowed him to purge himself of the pressures he felt growing up gay, in a small town as a child. The pressures continued to follow him into his life in Mexico city, and as a teacher until he quit, to pursue his art full-time. Many of his works look at a variety of themes and relationships among race, religion, Mexican history, cultural designation, colonialism, male subjectivity and homosexuality.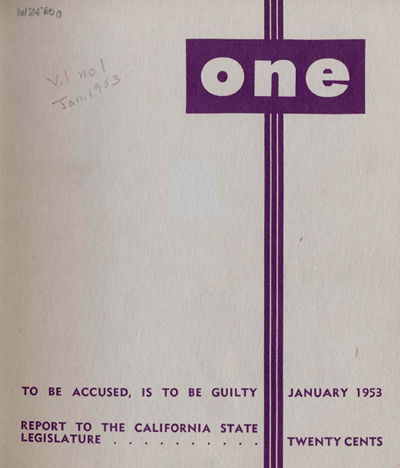 1953 – The first wide-circulation gay periodical in North America, One Magazine: The Homosexual Viewpoint was first published by the Mattachine Society. In October 1954 the U.S. Post Offuce Department declared the magazine 'obscene'. ONE sued, and finally won in 1958, as part of the landmark First Amendment case, Roth v United States. The magazine continued until 1967.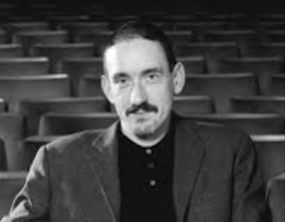 1958 – Neil Bartlett, OBE, is a British director, performer, translator, and writer. He was one of the founding members of Gloria, a production company established in 1988 to produce his work along with that of Nicolas Bloomfield, Leah Hausman and Simon Mellor.
His work has garnered several awards, including the 1985 Perrier Award (as director for Complicite, for More Bigger Snacks Now), the Time Out Dance Umbrella Award (for A Vision of Love Revealed in Sleep), a Writers Guild Award (for Sarrasine), a Time Out Theatre Award (for A Judgement in Stone), and the Special Jury Prize at the Cork Film Festival (for Now That It's Morning). His production of The Dispute won a Time Out Award for Best Production in the West End and the 1999 TMA Best Touring Production award.
He also served as artistic director at the Lyric Theatre Hammersmith from 1994 until 2004. At the Lyric he directed productions of classic British plays, foreign classics which he translated or adapted, and a series of notable Christmas shows. Many of Bartlett's translations of classic plays have been performed throughout the world.
Bartlett's first book, Who Was That Man, showed how the gay history of London in the 1890s affected Bartlett's life as a gay man in London in the 1980s.
He was appointed an OBE in 2000 for his services to the arts.

1959 – Fidel Castro seized power in Cuba after leading a revolution that drove out dictator Fulgencio Batista. Castro then established a Communist dictatorship. Although homosexuality was illegal under the Batista government the laws were largely ignored in fun loving Cuba. Since Castro, tens of thousands of gays have been rounded up and imprisoned.

1962 – On this date Illinois's new criminal code went into effect, making it the first U.S. state to strike down sodomy laws, thus decriminalizing homosexuality in the state.

1965 – San Francisco police arrest Gay and Lesbian party-goers at a fund-raising ball for the "Council on Religion and the Homosexual," held at California Hall, an event which galvanizes the local Gay and Lesbian community.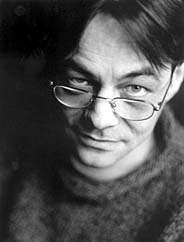 1962 – Jamie O'Neill, born in Dún Laoghaire, Ireland, is an Irish author currently living in Gortachalla in County Galway, having previously lived and worked in England for two decades. His critically acclaimed novel, At Swim, Two Boys (2001) earned him the highest advance ever paid for an Irish novel and frequent praise as the natural successor to James Joyce, Flann O'Brien and Samuel Beckett.
O'Neill was educated at Presentation College, Glasthule, County Dublin, run by the Presentation Brothers, and (in his words) "the city streets of London, the beaches of Greece." He was raised in a home without books, and first discovered that books "could be fun" when he read Ivanhoe by Sir Walter Scott. O'Neill was unhappy at home; he had a very difficult relationship with his father and ran away from home at age 17.
O'Neill was the partner of television presenter Russell Harty for six years until Harty's death in 1988. His current partner is Julien Joly, a former ballet dancer who now works as a Shiatsu therapist
O'Neill met Russell Harty in 1982, during a two-week holiday in London. They became a couple and lived together in London and at Rose Cottage, Harty's home in Giggleswick, Yorkshire. Harty encouraged O'Neill's writing and read his manuscripts; he even mailed manuscripts of early novels to publishers without O'Neill's consent or knowledge, and a book deal was agreed with Weidenfeld. Soon after that, in 1988, Russell Harty died of hepatitis. Hounded by the tabloid press, O'Neill's nude photograph was splashed across the front of the Sunday Mirror; the picture was taken shortly after his arrival in London when he earned some money as a model. He turned down offers of up to £50,000 for interviews about his private life with Russell Harty.
This newspaper coverage was how O'Neill's parents in Ireland discovered that their son was gay. This event would have been traumatising enough; his distress was deepened when members of the Harty family threw him out of the cottage, burned his clothes and left him homeless. They did, however, allow him to take the couple's pet dog, Paddy; even though they did want O'Neill.
Two years after Russell Harty's death, Paddy was accidentally to introduce O'Neill to his future partner. O'Neill was in a London pub when he noticed the dog was missing. Paddy had been found by a ballet dancer named Julien Joly. They began a relationship and Joly was instrumental in helping O'Neill put his life back together. During the ten years that followed, O'Neill wrote At Swim, Two Boys, which was published in 2001. Its official launch at Somerset House in London was abandoned on the day—it was September 11, 2001 when terrible things unfolded in the United States.
The title At Swim, Two Boys is a punning allusion to Flann O'Brien's At Swim - Two Birds. Set in Dublin before and during the 1916 Easter Rising, the novel tells the love story of two young Irish men: Jim Mack and Doyler Doyle.The book is written in a stream-of-consciousness style, which has led to favourable comparisons to James Joyce.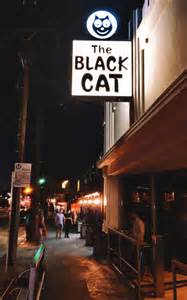 1967 – The Los Angeles Police Department raid the New Year's Eve parties at two gay bars, the Black Cat Tavern and New Faces. Several patrons were injured and a bartender was hospitalized with a fractured skull. Several hundred people spontaneously demonstrate on Sunset Boulevard and picket outside the Black Cat. The raids prompted a series of protests that began on 5 January 1967, organized by P.R.I.D.E. (Personal Rights in Defense and Education). It's the first use of the term "Pride" that came to be associated with LGBT rights and fuels the formation of gay rights groups in California, well before the Stonewall Riot.
The popular notion that the Stonewall Riots marked the very first time that LGBT folks "
fought back instead of passively enduring humiliating treatment,
" is false. Other critical moments in LGBT History that pre-date Stonewall include:
New Year's Ball Raid in San Francisco (1965)
Gene Compton's Cafeteria Riot (1966)
Cooper Do-Nuts Riot (1959)

1968 – Joey Stefano (d.1994) was an American pornographic actor who appeared in gay adult films. Born Nicholas Anthony Iacona, Jr., Stefano grew up in the Philadelphia area (Chester, Pennsylvania). His father died when he was 15. After several years of prostitution and hard-core drug use in New York City, Stefano moved to Los Angeles and quickly became a star in gay pornography. In addition to his good looks, his persona as a "hungry bottom" (sexually submissive but verbally demanding) contributed to his popularity.
His image and success caught the attention of Madonna, who used him as a model in her 1992 book Sex.
During his lifetime, he was the subject of rumors (some of them spread by himself) regarding his relationships with prominent entertainment industry figures who were known to be gay. At a May 1990 dinner and interview with Jess Cagle (Entertainment Weekly) and Rick X (Manhattan Cable TV's The Closet Case Show), Stefano discussed an alleged series of "dates" with David Geffen, who at one point implored Stefano to quit using drugs. After the videotaped interview appeared on Rick X's show, OutWeek Magazine "outed" Geffen, who went on to announce his homosexuality at an AIDS fundraiser.
He was HIV positive. According to a subsequent biography Stefano died of speedball overdose (cocaine, morphine, heroin, and ketamine) at age 26 in the shower of a motel on Sunset Boulevard in Hollywood, California. His body was taken back to Pennsylvania where he was buried next to his father.
Stefano's life is chronicled in the book, Wonder Bread and Ecstasy: The Life and Death of Joey Stefano by Charles Isherwood. His life is also the subject of a one-man-play, Homme Fatale: The Fast Life and Slow Death of Joey Stefano, by Australian playwright Barry Lowe.


Relocated 2022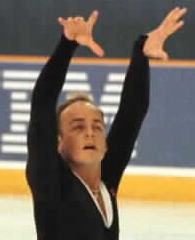 1970 – Matthew Hall is a gay figure skater on the Canadian national team. He started playing hockey at age 2 ("a typical Canadian kid"), but gave it up at six, tired of being a goalie. Hall later dabbled with diving, gymnastics, soccer, and track, before eventually becoming a figure skater. He is the 1989 bronze medalist at the Canadian Figure Skating Championships as well as the 1989 Canada Games.
Matthew Hall was the first élite figure skater ever to come out as gay while still competing as an amateur or eligible. He came out in 1992, partly after reflection following the AIDS-related deaths of Canadian skaters Dennis Coi and Rob McCall. He reported no homophobia from fellow Canadian skaters, only support.
His winning performance at the 1994 Gay Games was widely praised, especially since he was competing with cracked ribs suffered in a car accident just days earlier.
Hall made his film début, under the name "Chase Alters," in the award-winning gay adult feature Fallen Angel, released in 1997 from Titan Media.
According to a 1998 Icon magazine profile, Hall's family includes his lover Roy Rusch.

1971 – Colorado and Oregon decriminalizes private consensual adult homosexual acts.

1972 – Hawaii decriminalizes private consensual adult homosexual acts.


Added 2022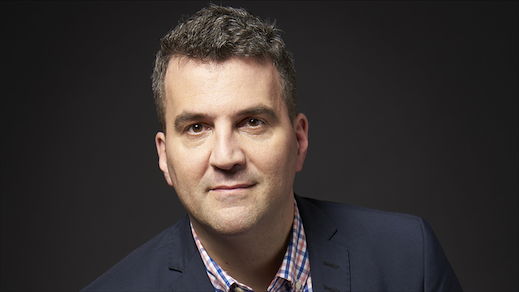 1973 – Max Valiquette is a Canadian culture and media expert and commentator. A marketer by trade, he was the president of Youthography, a Canadian youth marketing agency, which is where he gained renown.
Valiquette is best known as a TV host and commentator and a public speaker. He focuses primarily on media, youth and popular culture, and marketing. He is a regular contributor to CBC Radio and also a featured commentator on the television programme "What's in a Name." He hosted TVOntario's VoxTalk, a youth-issues talk show, and has appeared everywhere from MuchMusic, to CBC Television and Global TV.
He is a speaker on issues pertaining to media and marketing in Canada and around the world, as well as the author of numerous industry articles. He has served three times as Chairperson of Strategy Magazine's "Understanding Youth Conference". He is a former Director of the Board of the Canada Media Fund. Much of his writing is about how to attract the LGBT community.
He previously performed as a sketch comedian in Toronto, including a performance at The Second City. He is a former Central Canadian Debating Champion.
Valiquette was born in Ottawa, Ontario, in 1973. He studied at the University of Ottawa where he earned a Bachelor of Arts degree. In 2005, he was named one of
Marketing Magazine
's 100 Most Influential People in Canadian Communications.

1973 – Maryland becomes the first state to statutorily ban same-sex marriage.

1974 – Ohio repeals its sodomy laws and decriminalizes private consensual homosexual acts.

1975 – New Mexico decriminalizes private consensual adult homosexual acts.

1976 – Iowa decriminalizes private consensual adult homosexual acts. 

1977 – Vermont decriminalizes private consensual adult homosexual acts.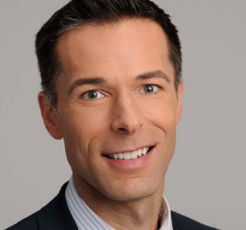 1976 – (Daniel L.) Dan Kloeffler is an American television journalist. Since 2010, he is an anchor of ABC News Now, a cable-news channel of the ABC broadcasting network.
He worked at WSTM-TV - an NBC-affiliated television station in Syracuse, New York - prior to joining MSNBC, a cable-news channel. While at MSNBC, he anchored overnight MSNBC Now news updates as well as MSNBC's First Look and broadcast network NBC's Early Today, both early-morning news programs; Kloeffler left MSNBC in 2009. In 2010, he became a freelance anchor and correspondent for ABC News, where he anchors on its ABC News Now channel.
In response to the news that actor Zachary Quinto had come out as gay, Kloeffler publicly came out on the air in October 2011. In a statement on the ABC News website, he wrote that a series of suicides by gay youth also led him to hope his being publicly out would help encourage young gay people struggling to accept themselves.

1978 – Good Housekeeping readers name Anita Bryant "The Most Admired Woman in America." 

1990 – The government of Iran beheads three gay men and stones two lesbians to death as part of an intensified campaign against "vice."

1991 – Kosovo: The age of consent for sexual activity becomes 14 regardless of the gender of the parties involved. All sexual criminal laws become gender neutral.

2004 – Tasmania adopts registered partnerships as part of their Relationships Act 2003.

2007 – Registered partnerships begin in Switzerland.

2007 – Equality Act (Sexual Orientation) Regulations come into effect in Northern Ireland, UK.

2008 – Queen Elizabeth II makes actor Ian Mckellen a Companion of Honor, one of only 65.

2008 – New Hampshire legalizes civil unions, and the first unions are registered.

2009 – Norway adopts same-sex marriages / Allows joint & step adoption by same-sex couples / IVF/artificial insemination for women married to, or in a relationship with women.

2009 – North Cyprus legalises homosexuality.

2010 – New Hampshire, USA adopts same-sex marriages effective this day.

JANUARY 2 →
[{(o)}]|[{(o)}]|[{(o)}]|[{(o)}]| [{(o)}]|[{(o)}]