January 15
[{(o)}]|[{(o)}]|[{(o)}]|[{(o)}]| [{(o)}]|[{(o)}]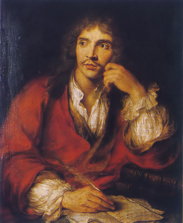 1622 – On this date the French playwright Jean-Baptiste Poquelin, better known as Molière was born (d.1673). Considered the greatest writer of French comedy, among Molière's best-known works are Le Misanthrope (The Misanthrope), L'École des femmes (The School for Wives), Tartuffe ou L'Imposteur, (Tartuffe or the Hypocrite), L'Avare (The Miser), Le Malade imaginaire (The Imaginary Invalid), and Le Bourgeois Gentilhomme (The Bourgeois Gentleman), and many other masterpieces of Commedia dell'arte.
Martin Greif writes that when Molière was in his late forties he fell in love with Michel Baron and brought him home to live with him. When the playwright's wife protested Baron moved out till Molière ordered him back. When his wife made an ultimatum that the playwright choose between her or Baron, Molière chose. Three years later in 1673, when Molière died, Michel Baron was at his side.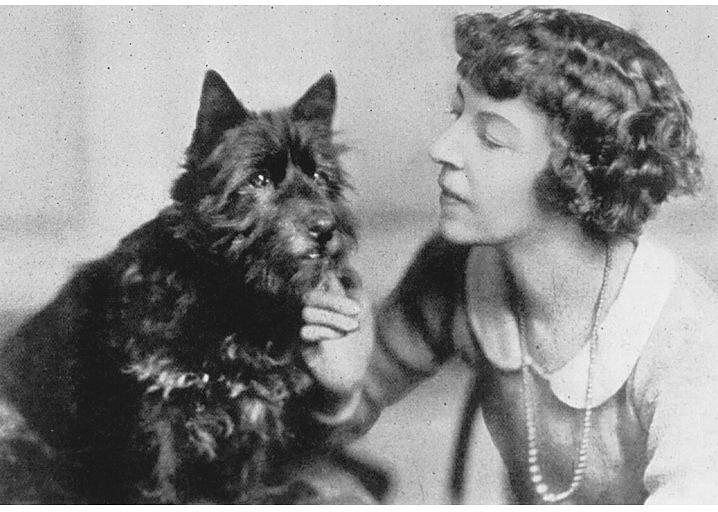 1879 – Born in Toronto, Mazo de la Roche (d.1961) was an only, and a lonely, child. She did not begin her professional writing career until relatively late in life. Her first novel, Possession, was published in 1923, when she was forty-four years old. Just four years later she received the Atlantic-Little, Brown award for Jalna, the first in the famous Jalna series, with which she is identified.
During the 1930's, Mazo was a very popular writer. Times and interests change, and she was, in a sense, a World War II casualty. Except for a steadily dwindling coterie of fans, few paid any attention to her during the last twenty years of her life.
The real history of Mazo De La Roche began with her seventh year when se first met her cousin, Caroline Clement. Caroline was also an only child, and worse, she was orphaned. Mazo describes her first meeting with Caroline in her autobiography, Ringing the Changes, as being the most important day in her life. From that time on, these two were to live together until the death of Mazo.
During the years that Mazo was struggling to get started as a writer, Caroline held down a clerical job. After the award for Jalna, Caroline was able to quit work and simply act as housekeeper (a function she had always performed in addition to her working full time). From 1928 to 1938, Mazo and Caroline lived outside of Canada for the most part, primarily in England.
In 1930, while on a trip, they learned of the death of friends which left a little girl, two-and-a-half years old, and a thirteen-month-old baby boy orphaned. Mazo was fifty-one years old, much past the age usually associated with adoption. Caroline was just slightly younger. Mazo raised heaven and earth doing it, but with the aid of one of her publishers, she put up the necessary arguments as to character and means and got the two children.
With the exception of her popular success during the 1930's, little of excitement happened to Mazo De La Roche. She and Caroline lived quietly, had few friends, and certainly no close friends. They raised their two children (both of their children are married and have families of their own now).
Mazo was shy, and quiet. Her one outward expression of temper was to refuse to go anywhere when Caroline was not also automatically invited.
Her popular novel, Jalna (1927), was followed by a series depicting the history, through 150 years, of the vigorous Whiteoak family who lived at "Jalna". The series includes 16 novels; among them are Whiteoaks (1929), Finch's Fortune (1931), Young Renny (1935), Whiteoak Harvest (1936), Growth of a Man (1938), The Building of Jalna (1944), and Mary Wakefield (1949). Her dramatization of Whiteoaks was staged in London and New York. De la Roche also wrote plays, children's books, a history of Quebec, and an autobiography, Ringing the Changes (1957).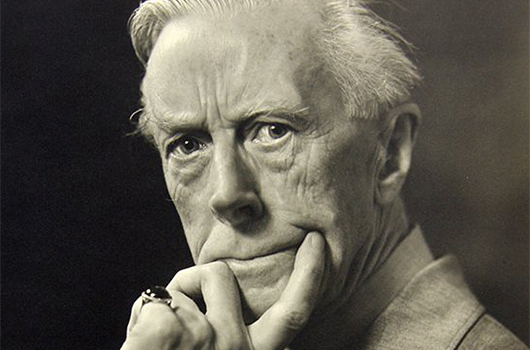 1879 – English stage and film actor Ernest Thesiger, CBE was born (d.1961). Born Ernest Frederic Graham Thesiger, he is is best known for his performance as Dr. Septimus Pretorius in James Whale's film Bride of Frankenstein (1935). In 1917, he married Janette Mary Fernie Ranken, sister of his close friend and fellow Slade graduate William Ranken. In her biography of Thesiger's friend, Ivy Compton-Burnett, Hilary Spurling suggests that Thesiger and Janette wed largely out of their mutual adoration of William, who shaved his head when he learned of the engagement. Another source states more explicitly that Thesiger made no secret of his homosexuality.
Thesiger moved in several artistic, literary and theatrical circles. At various times, he frequented the studio of John Singer Sargent, befriended Mrs. Patrick Campbell, visited and corresponded with Percy Grainger and worked closely with George Bernard Shaw, who wrote the role of the Dauphin in Saint Joan for him. Somerset Maugham, on the other hand, responded to Thesiger's inquiry about why he wrote no parts for him with the quip "But I am always writing parts for you, Ernest. The trouble is that somebody called Gladys Cooper will insist on playing them."
Thesiger's film debut was in 1916 in The Real Thing at Last, a spoof presenting Macbeth as it might be done by an American company, in which he did a drag turn as one of the Witches. Thesiger also played the First Witch in a 1941 production of Macbeth directed by John Gielgud. He did a few more small roles in movies during the silent era, but worked mainly on the stage.
In 1919 he appeared in a Christmas production of The Merry Wives of Windsor , during which he met and befriended James Whale. In 1925, Thesiger appeared in Noël Coward's On With the Dance, again in drag, and later played the Dauphin in Shaw's Saint Joan. He wrote an autobiography Practically True, published in 1927, which covers his stage career. An unpublished memoir written near the end of his life is housed in the Ernest Thesiger Collection at the University of Bristol.
Originally cast to play the luddite sculptor Theotocopolous in H.G. Wells's Things to Come (1936), Thesiger's performance was deemed unsuitable by the author and so was replaced by Cedric Hardwicke, although he was retained on the parallel production of Wells's The Man Who Could Work Miracles.
The remainder of Thesiger's career was centered around the theater and around supporting roles in films produced in Britain, prominent among which is The Man in the White Suit (1951) which starred Alec Guinness. He plays "Sir John," the most powerful, the richest, and the oldest of the industrialists (jointly with the trade unions) trying to suppress Guinness's invention of a fabric that never wears out and never gets dirty.
Thesiger made several appearances on Broadway, notably as Jacques to Katharine Hepburn's Rosalind in the longest-running production of As You Like It to ever be produced on the Great White Way. Later films included The Horse's Mouth (1958) with Alec Guinness, Sons and Lovers (1960), and The Roman Spring of Mrs. Stone, with Vivien Leigh and Warren Beatty (1961). That same year he made his final stage appearance—a mere week before his death - in The Last Joke, with John Gielgud and Ralph Richardson.
His other artistic pursuits included painting and that manliest of all arts, needlework. Thesiger even published a book about needlework in 1945, Adventures in Embroidery. Sadly the book didn't share details of his numerous visits to the Royal Family. Thesinger regaled his costars with stories about his numerous visits to the castle where he and Queen Mary would partake in their shared hobby of embroidery. During World War I he enlisted as a private and went on to found the Disabled Soldiers' Embroidery Industry. Alec Guinness recalled the time that Thesinger was mocked for stitching in public. "He didn't turn a hair—just said, 'In Chelsea I'm known as the stitching bitch—now buzz off.' And they did, of course."
In 1960, Thesiger was granted the order of Commander of the British Empire (CBE). His last film appearance was a small role in Invitation to Murder (1962), which was released the year after his death. He died in his sleep shortly after completing it, from natural causes, on the eve of his 82nd birthday, and is buried in Brompton Cemetery, London.

1892 – An Ohio newspaper reports the arrest of a man for throwing a kettle of hot soup over his wife because she wouldn't leave the house so that he could "sleep with" a man he brought home.

1893 – On this date British musical comedy performer David Ivor Davies, better known as Ivor Novello was born in Cardiff, Wales (d.1951). He became one of the most popular British entertainers of the first half of the 20th century.
Born into a musical family, his first successes were as a songwriter. He served in World War I, first as an entertainer in France, then as a pilot in the Royal Naval Air Service. During the war he composed scores for several musical comedies, but his biggest hit came with the patriotic song "Keep the Home Fires Burning" (1914).
After the war, Novello contributed numbers to several successful musical comedies and was eventually commissioned to write the scores of complete shows. In the 1920s, he turned to acting, first in films and then on stage, with considerable success in both.
Novello debuted on stage in London in Deburau (1921). He then starred on screen in Carnival (1921), The Bohemian Girl (1922), The Man Without Desire (1923), and D. W. Griffith's The White Rose (1923).
A homosexual with no desire to become a family man, Novello thrived professionally in multiple careers. His stint as playwright, and frequent actor of his own words, took off in 1924 when he wrote and performed in The Rat. Back on screen, he acted against type, playing a psychopath in Alfred Hitchcock's The Lodger (1926).
Other screen credits include The Vortex (1927), from a Noël Coward play; Downhill (1927), again for Hitchcock; and The Constant Nymph (1928). These were followed by stage runs of Symphony in Two Flats (1930), The Truth Game (1930), and I Lived with You (1932).
The press linked him romantically to Bohemian Girl co-star Gladys Cooper, but the real love of his life was actor Robert "Bobbie" Andrews, with whom he lived from 1917 until his death in 1951.
It seems everyone except the millions of women who swooned over the star knew he was gay. Novello was well-known for some of his more glamorous gay affairs. For 35 years, he was the lover of Bobbie Andrews, and he had an affair with the British poet and writer Siegfried Sassoon. Winston Churchill has admitted having a one night stand with Novello.
His sophisticated and urbane social circle was peopled with leading homosexuals in the arts, including Noël Coward, Clifton Webb, and Somerset Maugham.
It is likely that the open secret of Novello's homosexuality played a part when a notoriously homophobic judge sentenced him to a month's imprisonment during World War II for evading wartime restrictions on the use of gasoline.
In 1931, Novello went to Hollywood and co-wrote several film scripts, including Mata Hari (1931) and Tarzan, the Ape Man (1932), but he preferred the theater to movies.
Ivor Novello died on March 6, 1951 from coronary thrombosis in London just four hours after appearing in a performance of The King's Rhapsody, a play he wrote. He was 58.

1923 – Dr. Herman Lynn Womack (d.1985), worker for civil rights for homosexuals, was an albino born and raised in Hazelhurst, MS.
He arrived in metropolitan Washington, DC as a transfer student from the University of Mississippi to George Washington University, from which he received a B.A. and an M.A. While a student he worked as a copyboy at the Washington Daily News. He received a Ph.D. in philosophy from Johns Hopkins in 1955.
During the 1940s, Womack worked as an educator and headmaster of private schools in the area including John Carroll Boys School (Silver Spring, MD), Longfellow School for Boys (Bethesda, MD) and Howell Academy (Rockville and Annapolis). From 1956 to 1959 he taught at George Washington University and from 1960 to 1961 at Mary Washington College.
In the course of his career, largely in Washington, DC, H Lynn Womack
successfully broadened protections against obscenity laws for homosexual publications;
created a chain of bookstores for gay males, a gay cinema in Washington, a national book club and mail order service;
supported the Mattachine Society of Washington with printing of the group's publications;
made major financial contributions and contributions in kind to Dr. Franklin E. Kameny's 1971 campaign for Congress;
published materials for the campaign against the American Psychiatric Association's classification of homosexuality as an illness; and
published (briefly in 1970 and 1971) a national gay newspaper, The Gay Forum.
He stated
"I honestly believe if I do anything to advance the freedom of the press, I'll consider myself lucky.  But if homosexuals want a literature, they have a right to it.  They pay taxes and die.  A hell of a lot of them have died in Vietnam." 
When he died in Boca Raton, Florida in September 1985, Dr. Herman Lynn Womack was nearly forgotten except to experts in first amendment case law and members of the Washington DC activist community, especially the Mattachine Society of Washington whose civil rights work he had supported through the 1960s and early 1970s. In Washington's gay community, Womack was known as 'the professor' and as 'Professor Womack'.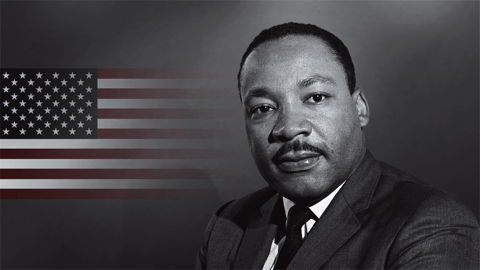 1929 – On this date in 1929 Martin Luther King, Jr was born in Atlanta, Georgia (d.1968). As an African American civil rights leader he spoke eloquently and stressed nonviolent methods to achieve equality. He received the Nobel Peace Prize in 1964. He was assassinated in Memphis, Tennessee, on April 4, 1968. In 1983, the third Monday in January was designated a legal holiday in the U.S. to celebrate his birthday. King's message was a catalyst for many in the gay rights movement and continues to be an inspiration for the GLBT community today.
African American civil rights activist Bayard Rustin, who had studied Gandhi's teachings, counseled King to dedicate himself to the principles of non-violence, and served as King's main advisor and mentor throughout his early activism, and was the main organizer of the 1963 March on Washington. Rustin's open homosexuality, support of democratic socialism, and his former ties to the Communist Party USA caused many white and African-American leaders to demand King distance himself from Rustin. When Congressman Adam Clayton Powell threatened to accuse Rustin and King of having a homosexual affair. King gave in to Powell, and Rustin resigned from King's staff. Rustin was devastated by Powell's ruthlessness and by what he saw as King's betrayal, though he continued to advise King, and they rmained friends and allies until King's assassination.


Added 2022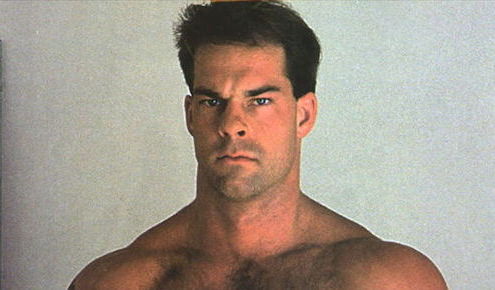 Zak Spears Then (Click for Full Monty)
1965 – Zak Spears is an American gay pornographic film actor. Spears appeared in the feature film The Doom Generation (1995) using his real name, Khristofor Rossianov.
Spears was born Khristofor Lawl Rossianov in Chicago, but his German Catholic family also lived in Rochester and Minneapolis, Minnesota. He has two older brothers, one younger brother, and two older sisters. He came out to his family when he was 12, and at school when he was 16. He was constantly ridiculed with gay epithets as a result, and so he withdrew from all social circles.
After school, Spears worked as a diesel mechanic in Chicago and Minneapolis, and caught flak from the blue-collar men he worked with for being gay.
A friend took Spears to a bar called The Saloon in Minneapolis where Chi Chi LaRue was doing a show, and introduced them. Spears and LaRue became fast friends, and LaRue used him for a video called Handjobs 3 (1993). From there, Spears took off in the gay adult industry.
In 1996 Spears retired from the gay adult industry after falling in love with
Matthew Rush
, who would also go on to star in gay adult films. Spears had hoped the relationship would be long-term, but after they broke up, he bulked up with a lot more muscle and returned to the industry in 2004.
Initially retiring from the industry in 1996, he made a return in 2004 in the film Zak Attack, sporting a dramatic image change which included a shaved head and a much bulkier build.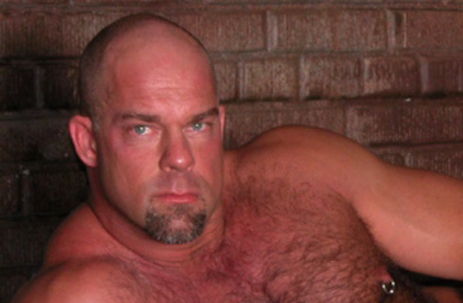 Zak Spears Now (Click for Full Monty)
Spears also appeared in the black comedy feature film Forgiving the Franklins (2006) under the name Khris Scaramanga. The film's director, Jay Floyd, said that having Spears in his film helped raise its profile. "I have one star in my movie," Floyd told The Los Angeles Times. "He just happens to be a porn star."

1968 – The Virginia Supreme Court rules that merely placing the mouth on a penis does not violate the state's sodomy law.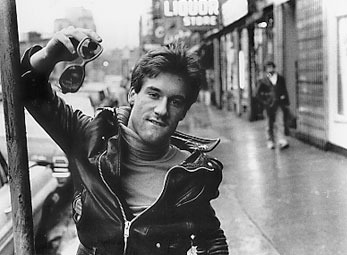 1973 – On this date Lance Loud came out on the PBS "series" An American Family. He bears the distinction of being the first person to come out on US national television.

1973 – The New York Division of Motor Vehicles banned "offensive" license plate combinations, including "DYK" and "FAG."

1974 – On this date Kathy Kozachenko's successful bid for a seat on the Ann Arbor, Michigan city council made her the first openly gay or lesbian American to win public office in the United States. Although Harvey Milk is many times mistaken for this historic first, Kozachenko's election predates his win by a few years.

1974 – After Dark magazine announced it will no longer allow the word "gay" to be included in advertisements. Although popular with gay men for its art photographs of nude males (although no crotch was ever shown) at a time when there was no gay porn the magazine never admitted it was targeting a gay market. It used the subtle phrase, "The Magazine You Can Leave On Your Coffee Table When Your Mother Visits" to get the point across.

1975 – On this date The Vatican released its "Declaration on Certain Questions Concerning Sexual Ethics" which includes a definition of homosexuality as "a serious depravity."


Added 2022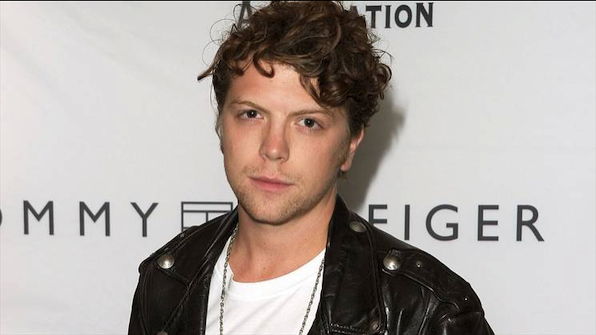 1987 – Michael Seater is a Canadian actor, director, screenwriter, and producer. From 2005 to 2009, he starred as the titular role in the Canadian sitcom Life with Derek. He later portrayed James Gillies in Murdoch Mysteries, from 2009 to 2017.
Aside from acting, Seater has ventured into filmmaking with the independent feature films People Hold On (2015) and Sadie's Last Days on Earth (2016).
Seater was born and raised in Toronto, Ontario. He attended the Etobicoke School of the Arts and worked as a child actor.
Seater began acting in the late 1990s and appeared in the short films, direct-to-video films, made-for-television films, several television series.
Seater voiced the title character in the series Mattimeo: A Tale of Redwall, which aired in 2000, starred as Lucas Randall in the television series Strange Days at Blake Holsey High, which began airing in 2002 and ended in 2006, and had a role in the 2005 film The Prize Winner of Defiance, Ohio, which starred Julianne Moore. Seater then appeared in the recurring role of Owen on the series ReGenesis, which ended after its fourth season.
Seater garnered wider public recognition for his role as Derek Venturi on the popular Canadian family sitcom, Life with Derek, which was a hit with teens at the time. Seater starred on the series from its premiere in 2005 to its finale in 2009, for a total of 70 episodes and four seasons Before the show's cancellation, Seater had written a script for an episode of the fourth season with his brother, Graham.
In 2009, following the conclusion of Life with Derek, Seater played a character in the Degrassi movie Degrassi Goes Hollywood and in 2010 he starred in the CBC series 18 to Life. He also played the recurring role of murderer and criminal mastermind James Gillies in the Canadian series Murdoch Mysteries.
From 2012 to 2013, Seater also had a recurring role on the Canadian television series Bomb Girls] He also appeared in Bomb Girls: Facing the Enemy, a television film based on the series.
Seater identifies as queer, and had input into the creation of his character James, a gay man, on
The Wedding Planners.

2008 – Denise Simmons became the first openly Lesbian African-American woman to be mayor of an American city after her election by the city council of Cambridge, Massachusetts.

2008 – Also on this date The Supreme Court of California struck down Proposition 8, which established state law allowing marriage only to occur between a man and a woman, making it possible for California to become the second state in the United States (after Massachusetts) to legalize same-sex marriage. The ruling would be overturned ten months later with the passage of Proposition 8. Stay tuned for further developments....

JANUARY 16 →
[{(o)}]|[{(o)}]|[{(o)}]|[{(o)}]| [{(o)}]|[{(o)}]