October 4
[{(o)}]|[{(o)}]|[{(o)}]|[{(o)}]| [{(o)}]|[{(o)}]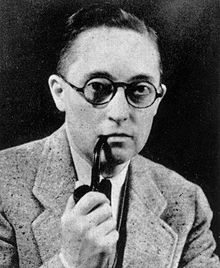 1890 – Alan L. Hart (d.1962) was an American physician, radiologist, tuberculosis researcher, writer and novelist. At birth, Hart was assigned female and named Alberta Lucille Hart. He was in 1917-18 one of the first female to male (FTM) transsexuals to undergo hysterectomy and gonadectomy in the United States, and lived the rest of his life as a man. He pioneered the use of x-ray photography in tuberculosis detection, and helped implement TB screening programs that saved thousands of lives.
As a child on his grandfather's farm, he was free to dress and live as a boy, playing with boys' toys made for him by his grandfather. His parents and grandparents largely accepted and supported his gender expression, though his mother described his desire to be a boy as "foolish." His grandparents' obituaries, from 1921 and 1924, both list Hart as a grandson.
When Hart was 12 the family moved to Albany. There Hart was obliged to dress as a girl to attend school, where he was treated as a girl. He continued to spend the holidays at his grandfather's farm, living there as a boy among his male friends, "teasing the girls and playing boy's games".
According to a reminiscence piece in the Halls Summit News of June 10, 1921,
"Young Hart was different, even then. Boys' clothes just felt natural. Lucille always regarded herself as a boy and begged her family to cut her hair and let her wear trousers. Lucille disliked dolls but enjoyed playing doctor. She hated traditional girl tasks, preferring farm work with the menfolk instead. The self reliance that became a lifelong trait was evident early: once when she accidentally chopped off her fingertip with an axe, Lucille dressed it herself, saying nothing about it to the family."
As a suppressed male during his school years, Hart was allowed to write essays under his chosen name "Robert Allen Bamford, Jr." with little resistance from his classmates or teachers. It was common at the time for writers to use pseudonyms, including to assume names associated with the opposite gender. Hart published work in local newspapers and in school and college publications under this name, or as "submitted by an anonymous boy", or using the neutral "A.L.H." or "A. Hart". He used his legal name "Lucille Hart" only under pressure from peers or seniors. His early work dealt with masculine subjects, even when he was asked to write on topics about life as a woman. When asked to write about female classmates or friends he portrayed them as prize fighters or boyish basketball players.
Hart attended Albany College, then transferred with classmate and romantic partner Eva Cushman to Stanford University for the 1911-1912 school year before going back to Albany. Hart graduated from Albany College in 1912, and in 1917 obtained a doctor of medicine degree from the University of Oregon Medical Department in Portland. Hart was deeply unhappy that the medical degree was issued in his female name, limiting his opportunities to use it in any future life under a male name. After graduation he worked for a short while (as a woman) at a Red Cross hospital in Philadelphia.
Upon reaching adulthood Hart sought psychiatric counselling and radical surgery to live as a man. Hart's was the first documented FTM case in the United States,[8] though FTM sex change surgeries had been carried out earlier in Germany, including on one man, treated by German sexologist Magnus Hirschfeld, who had won the right to serve in the German military.
Early FTM surgeries involved the implanting of testicular tissue in place of the removed ovaries. Crystalline male hormones had been extracted in usable quantities from male urine by 1903, but it represented an infection risk. Synthetic male hormone was not manufactured until 1920 (by Bayer), and there is no evidence that Hart took hormones as part of his treatment.
Hart's surgery was completed at the University of Oregon Medical School over the 1917-1918 winter vacation. He then legally changed his name, and in February 1918 married his first wife Inez Stark and moved with her to Gardiner, Oregon, to set up his own medical practice.
In Oregon, Hart suffered an early blow when a former medical school classmate outed him as a former woman, forcing Hart and his wife to move.
The relocations, financial insecurity, and secrecy placed strain on Hart's marriage, and Inez left him in September 1923. She ordered him to have no further contact with her, and divorced him in 1925. The same year Hart married his second wife, Edna Ruddick; the union lasted until the end of Hart's life.
In 1948, after Hart obtained a Masters Degree in Public Health from Yale, the couple moved to Connecticut, where Hart had been appointed Director of Hospitalization and Rehabilitation for the Connecticut State Tuberculosis Commission. The couple lived for the rest of their lives in West Hartford, Connecticut, where Edna became a professor at the University of Hartford.
After the Second World War synthetic male hormones became available in the US, and for the first time Hart was able to grow a beard and shave. He also obtained a deeper voice, making him more confident and his public appearances easier.
Alongside his medical practice and research, Hart pursued a second career as a novelist. He published four novels, chiefly on medical themes. His four novels incorporate semi-autobiographical themes: The Undaunted (1936) contains a doctor, Richard Cameron, who describes himself as a 'cripple' after his foot is amputated following persistent bone infection. Cameron worries that this physical defect will drive women away, but ends up marrying his sweetheart. A second character, a radiologist named Sandy Farquhar, is a gay man who has been harassed and tormented, driven from job to job, over his sexuality. Farquhar, who is short, thin, and bespectacled, resembles Hart physically, and considers himself "the possessor of a defective body" from which he wishes to escape - a typical transsexual sentiment. Another novel, In the Lives of Men, contains a gay male character with a missing arm.
Hart died of heart failure on July 1, 1962. The terms of his will directed his body be cremated and his ashes scattered over Puget Sound.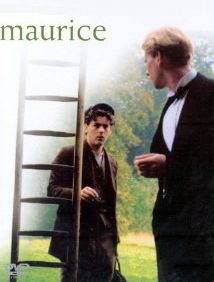 1913 – E.M. Forster finished writing his novel "Maurice" which is about a man coming to terms with his homosexuality. It would not be published until 1971, after Forster's death, at the request of the author.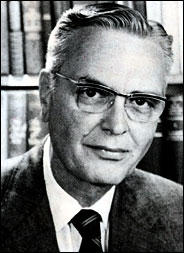 1919 – Psychologist, writer and Gay historian C.A. Tripp was born (d. 2003).
Born Clarence Arthur Tripp in Denton, Texas, Tripp studied at the Rochester Institute of Technology, and was a Naval Veteran.
Tripp worked with Alfred Kinsey at the Kinsey Institute for Research in Sex, Gender and Reproduction in Bloomington, Indiana from 1948 to 1956. He earned a Ph.D. in Clinical psychology from New York University. Although his book The Homosexual Matrix was an early classic for many Gay men seeking information, he is best known for his book The Intimate World of Abraham Lincoln, which was published posthumously. In the book Tripp details the evidence for Lincoln's attachments and sexual relationships with men throughout his life. Tripp and other historians have argued that Lincoln's first real love was Joshua Speed, the young store owner he moved in and shared the same bed with after moving to Springfield, Ill. It's a powerful book that Tripp devoted the last decades of his life to writing. It caused an understandable firestorm but also contributed greatly to the scholarship of the beloved president.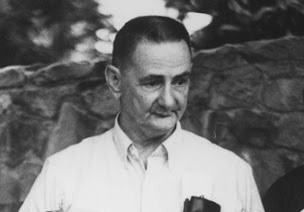 1929 – Edgar Sandifer was born in Cotton Valley, Louisiana, son of a Southern Baptist minister (d.2014). Professing to have never been in the closet, even while in the military, Sandifier served in the Korean War from 1950-1953 and was honorably discharged as a sergeant with an operative care specialization. His experience in the Army's Operative Care Unit led to his work as a nursing home administrator from 1955-1977.
Sandifer officiated gay wedding ceremonies throughout the 1970s. At a 1958 Mattachine Society meeting, Sandifer was referred to as "the only queer from the South".
Sandifer fought for gay, lesbian, women's, elderly, laborer, prisoner, and minority causes, creating a wide network of humanitarian affiliations and memberships. His grassroots work aimed to change the status quo and fill gaps in government social services through education, legal, and monetary support services. His organizational projects include the Mississippi Gay Alliance (MGA) where he was director from 1973-1989; the Jackson Gray Panthers (JGP) where he was project director from 1976-1987; and the Persons with AIDS Project (PWA), an MGA offshoot, where he was director from 1982-1989.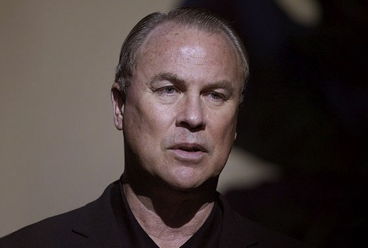 1941 – Robert Wilson is an American experimental theater stage director and playwright who has been described by the media as "[America]'s — or even the world's — foremost vanguard 'theater artist'". Over the course of his wide-ranging career, he has also worked as a choreographer, performer, painter, sculptor, video artist, and sound and lighting designer. He is best known for his collaborations with Philip Glass on Einstein on the Beach, and with numerous other artists.
Nothing about Robert Wilson is easy. He's a perfectionist to the tiniest detail, spending three hours to choose the stage lighting for a single hand gesture, with a colossal vision, creating a theater piece in the 1970s performed on a mountaintop in Iran lasting seven days, who can't even be neatly labeled a director because he is also a dancer, a painter, a sculptor, a furniture designer, and an installation artist who won the Golden Lion at the 1993 Venice Biennale.
He's created theater works that are twelve hours long and operas that are silent. He uses austere sets, very slow pacing, and has said that the most important actor on the stage is the lighting.
He's never known the easy road. He grew up with a severe speech impediment in Waco, Texas, studied business administration at UT, came out to his disapproving father, moved to Brooklyn, got a degree in architecture, couldn't cope, moved back to Waco, tried to kill himself, was put in an institution, got help from an understanding psychiatrist, moved back to New York, saw a black boy being beaten by cops in 1968 and ended up adopting him.
Wilson also became the world's leading avant-garde director of theater and opera. Working with Philip Glass in 1976, he created the monumental opera Einstein on the Beach, about "general relativity, nuclear weapons, science and AM radio," touring again next year. Its huge success made both men famous worldwide, and since then Wilson has been in great demand at the top opera houses around the globe. His frequent colaborators have includedHeiner Müller, William S. Burroughs, Allen Ginsberg, Lou Reed, Tom Waits, David Byrne, Laurie Anderson, Gavin Bryars, Darryl Pinckney, Rufus Wainwright and Marina Abramović.
For the 1984 Olympics, he created another twelve-hour opera, about the Civil War, working with six composers from six countries, each scoring a two-hour section to be premiered in their own country, then to be performed all together, on one day, in Los Angeles. Four sections premiered as planned in Cologne, Minneapolis, Rome, and Rotterdam, but the Olympics canceled the event due to lack of funding. The Cologne section was performed in Cambridge, Mass. in 1985 and the Pulitzer Prize jury unanimously chose it for their drama award, only to have the Pulitzer supervisory board overrule them, giving no drama prize that year.
In addition to his theater work, he's been creating video portraits. (His 2005 shoot of Brad Pitt in boxers in the rain against an electric blue background became the cover of Vanity Fair in December 2006.) The documentary Absolute Wilson was released in 2006.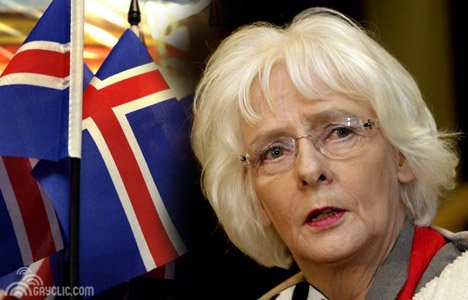 1942 – Jóhanna Sigurðardóttir is the former Prime Minister of Iceland. Many years a politician, she was previously Iceland's Minister of Social Affairs and Social Security from 1987-1994 and 2007-2009. She has been a member of the Althing (Iceland's parliament) for Reykjavík constituencies since 1978, winning re-election on eight successive occasions. She became Iceland's first female Prime Minister and the world's first openly lesbian head of government on 1 February 2009. In September 2012, Jóhanna announced she would not seek re-election and would retire from politics.
Jóhanna is a social democrat and Iceland's longest-serving member of Parliament. In the 1990s, when she lost a bid to head the party, she lifted her fist and declared "Minn tími mun koma!" ("My time will come!"), a phrase that became a popular Icelandic expression. In 2009, Forbes listed her among the 100 Most Powerful Women in the world.
Jóhanna married þorvaldur Steinar Jóhannesson in 1970 and the couple had two sons. After their divorce, she joined in a civil union with Jónína Leósdóttir (born 1954), an author and playwright, in 2002. In 2010, when same-sex marriage was legalised in Iceland, Jóhanna and Jónína changed their civil union into a marriage, thus becoming one of the first same-sex married couples in Iceland.
In 2010, after her government banned strip clubs, paying for nudity in restaurants, and other means of employers profiting from employees' nudity, Jóhanna said "The Nordic countries are leading the way on women's equality, recognizing women as equal citizens rather than commodities for sale."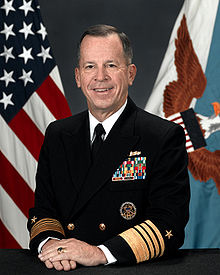 1946 – Heterosexual Michael "Mike" Mullen is a retired United States Navy admiral, who served as the 17th Chairman of the Joint Chiefs of Staff from October 1, 2007 to September 30, 2011. Mullen previously served as the Navy's 28th Chief of Naval Operations from July 22, 2005 to September 29, 2007.
On February 2, 2010, Mullen and Secretary of Defense Robert M. Gates said that they fully supported President Obama's decision to end the "Don't ask, don't tell" law, which prevented openly gay people from serving in the military.
"It is my personal belief that allowing gays and lesbians to serve openly would be the right thing to do," Mullen said at a Senate Armed Services Committee hearing. "No matter how I look at the issue ... I cannot escape being troubled by the fact that we have in place a policy which forces young men and women to lie about who they are in order to defend their fellow citizens ... For me, it comes down to integrity - theirs as individuals and ours as an institution."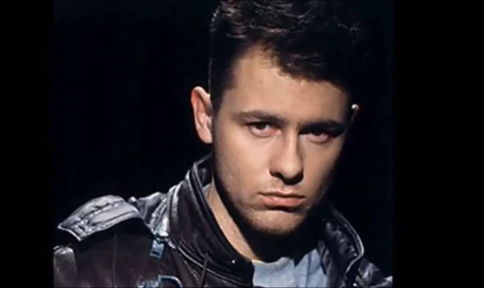 1959 – Chris Lowe, British musician (Pet Shop Boys) born; Pet Shop Boys are an English synth/pop/pop music/electronic music duo, consisting of Neil Tennant who provides main vocals, keyboards and very occasionally guitar, and Chris Lowe on keyboards and occasionally on vocals. The duo write the vast majority of their songs and have also written songs for other artists. They are considered one of the most creative and successful song-writing teams of the last 25 years and are long renowned by electronic music DJ's and fans as pioneers in synthesizer based music, in part for helping bring it to the mainstream audience.
Neil Tennant is out Gay, although he refused to confirm rumors about his sexuality in the 1980s until finally coming out shortly after the release of 1993's Very in Attitude, a UK Gay lifestyle magazine. Lowe, meanwhile, has remained tight-lipped on the subject. The duo are sometimes incorrectly assumed to be a couple (in the 1990 biography Pet Shop Boys, Literally, Tennant recalls that even their ex-manager, Tom Watkins, was under this impression for a time).
Pet Shop Boys are seen as significant figures in Gay culture for such songs as "Can you forgive her?", "It's a sin" (for which Gay director Derek Jarman produced the video), "New York City Boy" and their cover of Village People's "Go West". They have written a song about a young male fan spending a night with a rapper, based on Eminem, called "The Night I Fell in Love" and a song about coming out, "Metamorphosis". Their 1990s single "Being Boring" dealt with the Gay experience and the devastation wrought by the AIDS crisis; the song (and its supporting video, filmed by Bruce Weber), remains one of their most popular. However, Neil Tennant has stated many times that his lyrics are not specifically Gay. Many of their songs are written from an ambiguous view point that can be taken any way the listener perceives it, and this goes some way to explain why a large segment of their die-hard fans are heterosexual.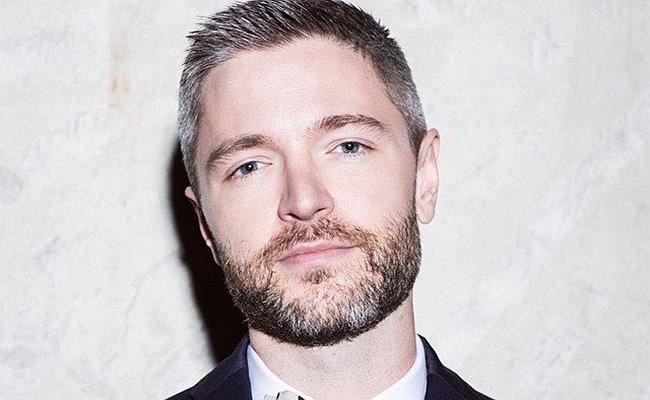 1980 – Lucian Piane, also known by the Internet nickname RevoLucian, is an American composer and music producer. He has composed music for several films, television shows, theater productions and singers, and received a Recording Industry Association of America Platinum Album Award for his production work on Hairspray: Soundtrack to the Motion Picture. Piane has also achieved Internet fame under the name RevoLucian for his satirical techno remixes, most notably "Bale Out", which featured profanity-laced tirades from actor Christian Bale made on the set of Terminator Salvation. Piane is gay.
Piane was a supporter of Bernie Sanders for the 2016 United States presidential election. On November 3, 2016, Piane generated controversy when he sent out a series of tweets and Instagram posts that implied the Clintons had murdered people, that Michelle Obama was an "idiot" and various other conspiracies. His tweets were criticized for being racist, often using ethnic slurs. This led to a major backlash against his longstanding ties with RuPaul, who came to Piane's defense, attributing the incidents to mental illness.

1985 – West Germany elected its first openly gay parliament member. Herbert Rusche, a member of the Green Party, founded the first gay organization in Heidelberg in 1972 called Homo Heidelbergensis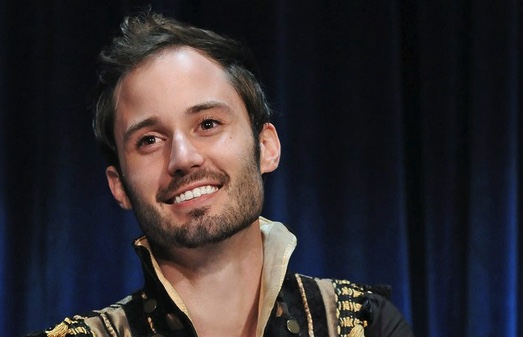 1985
–
Brad Bell
is an American television producer and screenwriter, actor, musician, and comic book author. He is best known as co-creator and showrunner of the acclaimed web series
Husbands
, in which he also stars. He has also released three electronic EPs, and penned the comic book series
Husbands: The Comic
, based on his web series.
Brad Bell was born in Dallas, Texas. Early on, Bell identified as an artist, spending his childhood convinced that the road to success would start in Los Angeles. Upon moving to Hollywood, Bell studied film at Los Angeles City College and later became a graduate of The Second City Training Center.
In 2008, he started his own YouTube channel, on behalf of which Bell created the "sugar coated satirical persona" named 'Cheeks'. As Cheeks, Bell wrote and performed critical commentary on celebrities, pop culture and politics. A fanbase was rapidly growing and Bell's reputation began to take form. As a satirist, Bell follows a philosophy described by organizers of the Ig Nobel Prize, "first make people laugh, and then make them think".
Bell caught the attention of television writer Jane Espenson when she discovered his pointed dissection of Carrie Prejean's public response to a question of marriage equality, during the 2009 Miss USA pageant. Speaking to Out in August 2012, Espenson said, "I was curious – who was this person who had at his age accumulated writing skills that had taken me 20 years?" The two developed a friendship that eventually resulted in creating the newlywed sitcom Husbands. The first season of Husbands was shot in August 2011, and premiered to critical praise, including The New Yorker's first ever review of an online series, in which Bell was hailed as "the standout, a confident flibbertigibbet who regards himself as a modern Blanche DuBois".
The series stars Brad Bell and Sean Hemeon as a newly married couple. Billed as the world's first marriage equality comedy, Husbands is a modern look on the classic premise of the newlywed sitcom. After six weeks of dating, an actor (Bell) and a baseball player (Hemeon) travel to Las Vegas in celebration of a federal amendment for marriage equality, only to wind up drunk-married to each other. Fearing that a public divorce would be devastating to the cause, and their careers, the two decide to stay married.

1985 – UK: The Labour Party Annual Conference approves a resolution calling for the end of all legal discrimination against lesbians and gay men.

1989
– A memorial service is held for
Graham Chapman
, member of the comedy troupe
Monty Python
.

OCTOBER 5 →
[{(o)}]|[{(o)}]|[{(o)}]|[{(o)}]| [{(o)}]|[{(o)}]