September 6
[{(o)}]|[{(o)}]|[{(o)}]|[{(o)}]| [{(o)}]|[{(o)}]
1809 – English sailor Charles North receives 300 lashes and 2 years of solitary confinement for "indecent liberties" with a ship's boy.

1849 – In Philadelphia, an investigation by the Presbyterian Church against minister John Grant begins. He resists dismissal for sex with men by defying the church's investigative committee.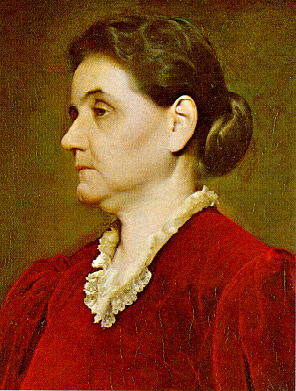 1860 – Jane Addams (d.1935) American reformer, social worker, founder of the Hull House Settlement in Chicago, and peace activist, received the Nobel Peace Prize in 1931. Her involvement in same-sex relationships has consistently been hidden or minimized by official biographers.
Addams believed that the dominant male values at the turn of the twentieth century contributed to such tragic circumstances as poverty, urban blight, and war. It was therefore, she believed, the duty of women, with their superior social and emotional awareness, to propose alternative models of living. Addams's vision of a humane, communitarian society in which justice, freedom, mutual support, and individual achievement are the main values is her enduring legacy.
Addams was born into a well-off and locally influential family in Cedarville, Illinois, on September 6, 1860. Her mother died when she was only two years old, and she suffered from tuberculosis of the spine. When she was eight, her father married a cultured but domineering woman who would attempt to instill traditional values into her independent-minded stepdaughter. Addams completed college at the Rockford Female Seminary in 1880 and went on to study medicine briefly at the Philadelphia Women's College, when ill-health caused her to leave school.
During the 1880s, she traveled with Ellen Gates Starr, a former classmate at the Rockford Female Seminary, who was Addams's first deep emotional attachment. In England, the couple observed the British social reform movement's attempt to alleviate urban poverty. Addams was especially intrigued by the settlement houses of London, centers found in slum areas that were occupied by social workers—mostly university-educated young men—who provided services to the local community. She was impressed that in these settlement houses the poor were served without the condescension and paternalism that characterized traditional charitable enterprises.
Back in the United States in 1889, Addams and Starr, inspired by what they had seen in England, founded Hull House, a settlement house located in Chicago's poverty-stricken 19th Ward, populated largely by European immigrants. The key to the success of Hull House, which eventually grew to encompass some 13 buildings, was that Addams and her colleagues listened to their clients and attempted to respond to what the clients perceived as their needs. They established day care centers for children of working mothers, opened adult high schools, provided cooking and sewing classes, and helped mediate between their clients and local government officials.
By 1900, Hull House was established as a popular center of political, educational, and social activity. As a result, Addams became well-known as the inspiration for a nationwide settlement house movement. Work in Hull House and other settlements gave Addams and middle-class women like her the opportunity to be both socially useful and independent, an opportunity that was denied the majority of women at the time. Hull House, in particular, provided an outlet for the intellectual and practical abilities of the young women who became its directors.
Strongly influenced by the writings of Leo Tolstoy, Addams considered herself a pacifist and strongly opposed American intervention in World War I. She organized demonstrations against the war and spearheaded the formation of the Women's Peace Party in 1915. From 1919 until 1929, she served as president of the Women's International League for Peace and Freedom. Addams's stand against the war, along with the publication of her controversial book Peace and Bread in Time of War (1922), seriously eroded her popularity in the United States. She was described as a "silly old maid," as "un-American," and as a "communist," especially when she defended immigrants during the Red Scare of 1919-20. However, her tireless activism for peace was rewarded in 1931 when she received the Nobel Prize.
Addams is usually presented as an asexual American heroine who gave her life to the poor. Her biographers describe her as a woman who "remained largely untouched by the passionate currents that swirled around her," and as "a conventional lady with pearls." Yet, there is clear evidence that Addams actually had a passionate private life that was devoted not to men but to women.
She had at least two long-term same-sex relationships, which might best be described in the language of the day as "romantic friendships" or "Boston marriages": first with Ellen Starr, who persuaded Addams to found Hull House; and then with Mary Rozet Smith, a wealthy, college-educated young woman who worked at and helped support Hull House. The latter relationship began in the early 1900s and lasted until Smith's death in 1934. Its intensity is detailed by the letters and poems that the two women wrote to each other. Although Addams and Smith lived at a time when lesbian identity was still being shaped, they clearly understood themselves as forming a married couple. Addams wrote to Smith during a period of separation: "You must know, dear, how I long for you all the time, and especially during the last three weeks. There is reason in the habit of married folks keeping together."
Addams was honored for her work for world peace at the twentieth anniversary congress of the Women's International League for Peace and Freedom in May 1935. Soon after the congress, on May 21, 1935, she died, aged 74. Her passing was mourned throughout the world, but especially by the poor of Chicago.

1878 – In India, a man dies in a mental institution six hours after sex with another man. The autopsy showed that three feet of intestine had been ripped from its wall.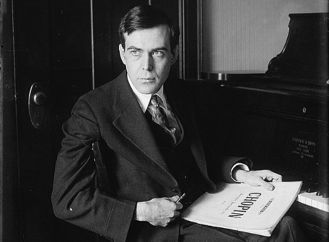 1882 – John Powell (d.1963) was an American pianist, ethnomusicologist and composer. He helped found the White Top Folk Festival, which promoted music of the people in the Appalachian Mountains.
A firm believer in segregation and white supremacy, Powell also helped found the Anglo-Saxon Clubs of America, which soon had numerous posts in Virginia. He contributed to the drafting and passage of the Racial Integrity Act of 1924, which institutionalized the one-drop rule by classifying as black (colored) anyone with African ancestry.
A world-renowned concert pianist and composer, his partner in life was fellow composer Daniel Gregory Mason (1873 – 1953).


Added 2021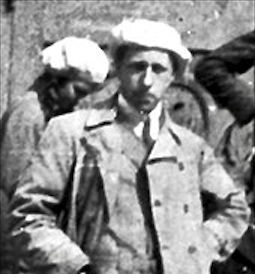 1890 – Carl Maria Weber who also wrote under the pseudonym Olaf, was a German educator and writer born in Düsseldorf, Germany.(d.1953) Carl Maria Weber was the author of poems and essays . His early poems often deal with typically Expressionist themes such as the love of mankind and the call to action; his later work was strongly influenced by the youth movement and characterized by a vague sympathy for socialism.
Carl Maria Weber was the son of a teacher. He grew up in Düsseldorf. During his studies at the University of Bonn from 1912 to 1914, he made contacts with Thomas Mann and Kurt Hiller.
During the First World War, Weber became a pacifist. In 1919 he was a member of the Wandervogel movement. In 1920 he was appointed by Wilhelm Vershofen to the group of "Workers on House Nyland"; there he was in charge of lecturing. He published his texts in numerous expressionist Magazines.
From 1921 to 1926 he was a teacher of German and history at the Free School Community of Wickersdorf. After he passed his teacher exams in 1927, he worked as a teacher at various private schools in the province. In 1932 he withdrew from literary life after one of his stories was mutilated by the censors because of its anti-militarist tendencies.
From 1937 Weber worked as a teacher at the Marquartstein Landerziehungsheim . His unchanged pacifist attitude and his homosexuality made his work there increasingly difficult. After the nationalization of the home in 1942, Weber saw no other way out than to join the Nazi party, especially in order to avoid the threat of being called up for military service.
His Nazi party membership was his undoing after 1945. He was dismissed by the American occupiers; the attempt to be politically rehabilitated failed, so that Weber fell into deep poverty and finally died of a starvation-related heart attack.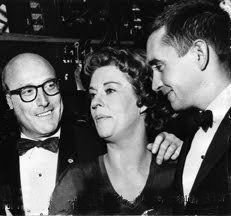 Richard Barr (L) with Uta Hagen & Edward Albee
1917
–
Richard Barr
(d.1989) was a visionary, openly gay, American theatrical producer most famous for producing the works of
Edward Albee
, including
Who's Afraid of Virginia Woolf?
(1962), and also for bringing the European Absurdists to Broadway, as well as for producing the seminal gay drama,
The Boys in the Band
(1968) by
Mart Crowley.
Barr was born in Washington, D. C. on September 6, 1917 to Ruth and David Baer. His father was a Washington-based contractor, who built hotels and office buildings. Barr attended Princeton, where he performed in the Triangle Club shows. John Houseman, co-director with Orson Welles of the Mercury Theater, saw Barr at Princeton in the role of Falstaff, and hired him at no salary. Barr began his professional acting career in New York with the Mercury Theater as a "convention attendant" in Georg Büchner's Danton's Death. Barr became Welles's right-hand man, carrying his lunch "from Longchamps up the theater," and even took part in Welles's radio broadcast, The War of the Worlds (1938). He accompanied Welles to Hollywood, where he was executive assistant on the filming of Citizen Kane (1941). Barr actually appeared in Citizen Kane and caused a continuity problem; in the film he played a reporter but was caught in separate frames with and without his hat, perhaps ending an important career in film.
After his work with Welles, and a stint in the military, Barr produced a series of vanity productions for stars such as Ruth Draper and Ethel Waters. Disappointed with his initial forays into producing on Broadway, Barr left the Broadway theatrical firm he worked for to found Theater 1960 off-Broadway with H. B. Lutz and Harry Joe Brown, Jr. In founding Theater 1960, Barr and his partners were intent of giving playwrights (rather than actors) priority in the productions. They wanted to get away from the trend toward star-driven shows. Theater 1960's first production was two one-act plays, Samuel Beckett's Krapp's Last Tape and Edward Albee's first play, The Zoo Story, at the Provincetown Playhouse on January 14, 1960. The decision to premiere Albee's first play was Barr's most profound. The production inspired a generation of new writers, including playwrights Sam Shepard, John Guare, and Lanford Wilson.
Barr founded, along with Edward Albee and Clinton Wilder, also gay, an extraordinary production agency, Albarwild, Inc. The agency worked on, off (at the Cherry Lane Theater), and off-off-Broadway (at the Playwrights Unit in Greenwich Village), often with simultaneous productions in the 1960s, anticipating the similar efforts by Joseph Papp at his New York Shakespeare Festival. Albarwild's Playwrights Unit fostered such new talent as John Guare, A.R. Gurney, Leroi Jones, Lee Kalcheim, Terrence McNally, Jack Richardson, Sam Shepard, Megan Terry, Jean Claude van Itallie, Doric Wilson, Lanford Wilson, and Ursule Molinaro, among many others.
Albarwild, Inc. was one of the few producing organizations operating on Broadway in the 1960s with gay men as the principal partners, and the organization was staffed primarily by gay theater professionals, including Joseph Cali, Michael Kasdan, Robert Moss, Charles (Chuck) Gyns, Edward Parone, and others. In many ways, Albarwild was a "safe house" that provided employment for talented gay theater professionals in an American theater that, despite the stereotypes, was decidedly heterosexual. Indeed, it is important to note that even Barr's partners Albee and Wilder declined to collaborate on the production of The Boys in the Band, which Barr produced with Charles Woodward, Jr. Barr's decision to produce The Boys in the Band was deeply felt, and driven by his desire to present a play that he felt dealt honestly and openly with gay issues. Happily, the decision to offer the play to off-Broadway audiences at extremely low prices proved to be financially wise.
Throughout his busy career as a producer, Barr struggled with alcohol. And after the early 1970s, his drinking contributed markedly to the dissipation of his career, as he became notably less productive. Despite his struggle, Barr continued to promote new work and new playwrights up to his death. In 1961, Barr and Wilder received the Vernon Rice Award "for excellence in their productions and for devotion to new American playwrights and new ideas." Barr's productions won countless awards, including Tony Awards, the Pulitzer Prize, and Drama Desk Awards. He was inducted into the American Theater Hall of Fame by the American Theater Critics Association in 1994. Richard Barr died on January 9,1989 of complications relating to AIDS.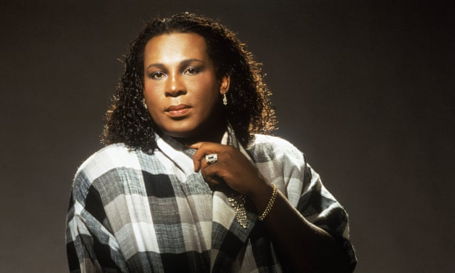 1947 – Sylvester James (d.1988), better known as Sylvester, was an American disco and soul singer-songwriter, and a drag queen. Sylvester was sometimes known as the "Queen of Disco," although this moniker has also been bestowed on some of the women of the disco era (i.e. Gloria Gaynor, Donna Summer). His most significant works are the songs "You Make Me Feel (Mighty Real)", "Dance (Disco Heat)" (both 1978) and "Do You Wanna Funk" (1982).
Born in Watts, Los Angeles, Sylvester first developed a love of singing through the gospel choirs of his Pentecostal church, however left the congregation after being persecuted for his homosexuality.
Leaving home as a teenager, he was an early founder of a group of African-American cross-dressers and transwomen known as The Disquotays, who eventually disbanded in 1970. Moving to San Francisco, he embraced the counter-cultural lifestyle and joined drag troupe The Cockettes. In the middle of their critically-panned tour of New York City, Sylvester left the Cockettes and decided to focus entirely on a solo career, eventually producing his own solo shows in which he was heavily influenced by female blues and jazz singers like Billie Holiday and Josephine Baker.
Sylvester died of complications from AIDS in San Francisco on December 16, 1988 at the age of 41. Earlier that year, he had stated "I don't believe that AIDS is the wrath of God. People have a tendency to blame everything on God". His good friend, Jeanie Tracy took care of him before he died.
On September 20, 2004, Sylvester's anthem record, "You Make Me Feel (Mighty Real)", was inducted into the Dance Music Hall of Fame. A year later, on September 19, 2005, Sylvester himself was inducted into the Dance Music Hall of Fame for his achievement as an artist.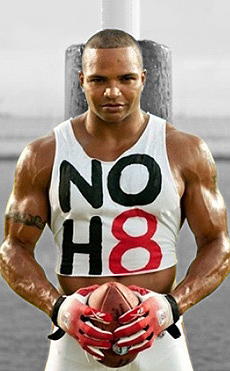 1976 – Oladele Brendon Ayanbadejo is an American football linebacker and special teamer who played in Canadian Football League (CFL) and the National Football League (NFL) for thirteen seasons. He played college football for the University of California, Los Angeles (UCLA). He was signed by the Atlanta Falcons as an undrafted free agent in 1999.
Ayanbadejo has been selected to the Pro Bowl three times as a special teams player. He also was named to the All-Pro team two times as special teams player by Pro Football Weekly/Pro Football Writers Association. He has also been a member of the Chicago Bears and Miami Dolphins of the NFL, the Amsterdam Admirals of NFL Europe, and the Winnipeg Blue Bombers, Toronto Argonauts and BC Lions of the CFL.
Ayanbadejo was born in Chicago to a Nigerian father and an American mother of Irish descent. He has one older brother, Obafemi Ayanbadejo, also a professional football player. Shortly after his birth the family moved to Nigeria, but after his parents separated he returned to the United States with his mother, settling in Chicago and then Santa Cruz, California.
Since 2009, Ayanbedejo has advocated for legalizing same-sex marriage. His advocacy rather suddenly became a cause célèbre in September 2012, after Maryland State Delegate Emmett C. Burns, Jr. wrote an August 29, 2012 letter to Baltimore Ravens owner Steve Bisciotti, on official Maryland State letterhead, demanding that Bisciotti "take the necessary action ... to inhibit such expressions from your employee." Burns' letter went on to state that, "I know of no other NFL player who has done what Mr. Ayanbadejo is doing. Burns' letter was widely criticized as an effort to infringe on Ayanbadejo's right to free speech. According to The Washington Post, the Ravens acknowledged receiving the letter but had no further comment.
Shortly after the Burns letter was delivered, Ayanbedejo publicly announced that, as the son of interracial parents whose own marriage would have been illegal in 16 states prior to the U.S. Supreme Court's landmark Loving v. Virginia decision in 1967, he had no intention of remaining silent on an issue of conscience and public importance. Ayanbadejo has since said that he has received widespread support in the world of football. Among others, Minnesota Vikings punter Chris Kluwe wrote a scathing response to Burns, while the Ravens also publicly sided with Ayanbadejo. In February 2013, Ayanbadejo and Kluwe filed a joint amicus brief with the Supreme Court in support of same-sex marriage, particularly in the case dealing with California Proposition 8.


Added 2021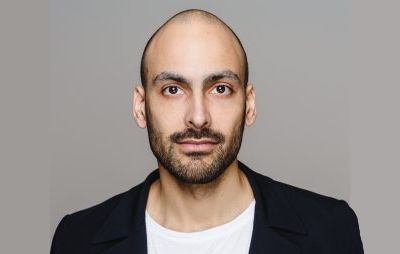 1980 – Vikram Kolmannskog is an Indian-Norwegian writer, psychotherapist, and jurist.He was born and lives in Oslo, Norway. In 2008, as a legal adviser working with the Norwegian Refugee Council, Kolmannskog wrote Future Floods of Refugees: A Comment on Climate Change, Conflict, and Forced Migration. This became the starting point for the work that he and the Norwegian Refugee Council did to improve the rights of so-called climate refugees.
Kolmannskog has practiced as a gestalt therapist since 2012. In this field too he has been particularly concerned with research related to marginalised groups, including trans folks.
Kolmannskog writes fiction and poetry. Much of his work explores the intersections of queerness, sexuality, and spirituality. With Taste and See: A Queer Prayer, published in 2018, he became known as an author who 'reconciles religiosity, spirituality and being queer'. His work was described as 'a lyrical study of passion, both religious and carnal'.
Many of his poems and short stories have been written during, and as part of, the Indian LGBTQ mobilisation, and he has been a regular contributor to Indian LGBTQ magazines such as Gaylaxy. On 6 September 2019, on the one-year anniversary of the Indian decriminalisation of homosexuality, a collection of his short stories Lord of the Senses was published by queer-of-colour–centric press Team Angelica.
In March 2020, Lord of the Senses was announced as one of the Lambda Literary Award finalists in Oprah Magazine.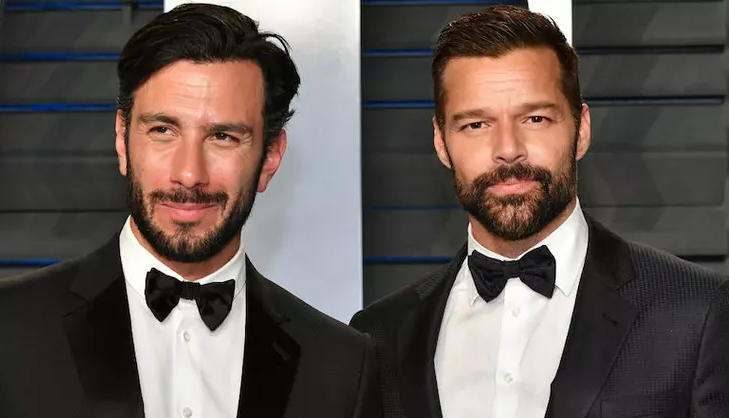 Jwan Yosef (L) and Ricky Martin
1984 – Jwan Yosef is a Syrian-born, Swedish painter and artist. He specializes in plastic arts and is based in London, England.
Yosef was born in Ras al-Ayn, Syria, to a Kurdish Muslim father and an Armenian Christian mother. His family immigrated to Sweden when he was two years old, and later he studied painting in Pernby School of Painting in Stockholm between 2004 and 2006, then moved to Konstfack University College of Arts, Crafts and Design, Stockholm.
Yosef has taken part in a great number of art fairs and group exhibitions. He held two solo exhibitions in 2013 titled Painting about Sex, Flesh and Violence, lol at the DIVUS Gallery in London and High Notes, at the Galleri Anna Thulin, Stockholm. He participated in the Threadneedle Prize exhibition in 2013 and the BEERS Contemporary Award for Emerging Art both in 2013. In 2015 he exhibited at Galleri Bon with group exhibition There and Back Again with fellow Konstfack graduates Josef Bull, Petr Davydtchenko and Natasja Loutchko. He is a founding member and studio holder at The Bomb Factory Art Foundation in Archway, North London.
Yosef is openly gay. In April 2016, during the amfAR, The Foundation for AIDS Research gala in São Paulo, Brazil, he publicly announced that he had been in a relationship with Puerto Rican singer Ricky Martin. The couple married in 2017. On December 31, 2018, Martin and Yosef announced, via Instagram, the birth of their daughter, Lucia Martin-Yosef. On October 29, 2019, Martin and Yosef announced the birth of their son, Renn Martin-Yosef.

2005 – The California legislature becomes the first to pass a bill allowing marriage between same-sex couples. Governor Arnold Schwarzenegger vetoes the bill. The same thing happens in 2007.

SEPTEMBER 7 →
[{(o)}]|[{(o)}]|[{(o)}]|[{(o)}]| [{(o)}]|[{(o)}]